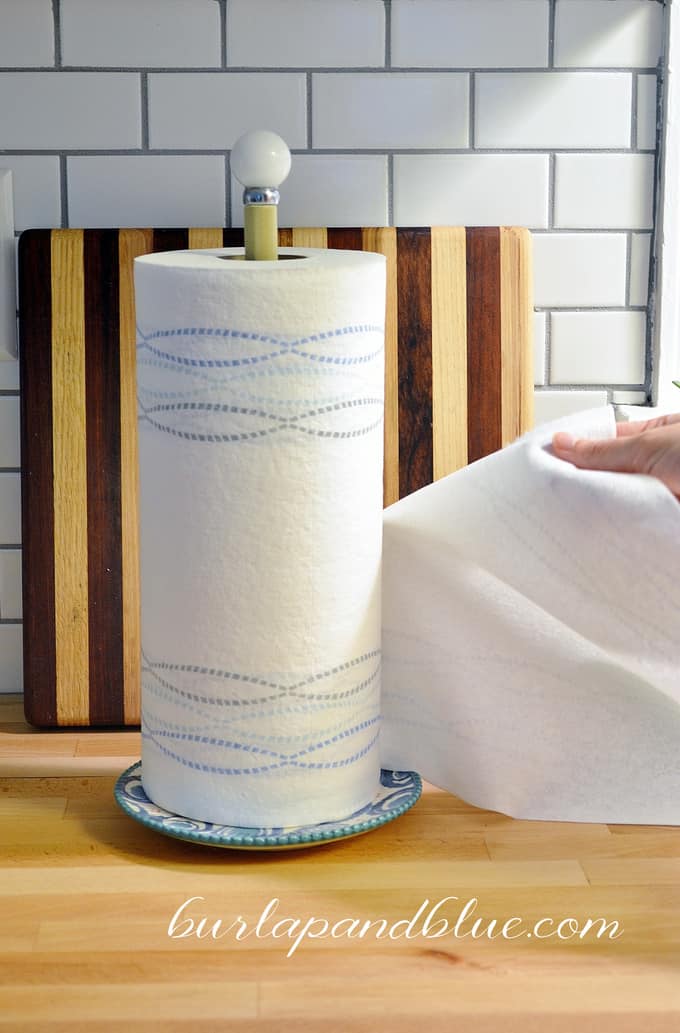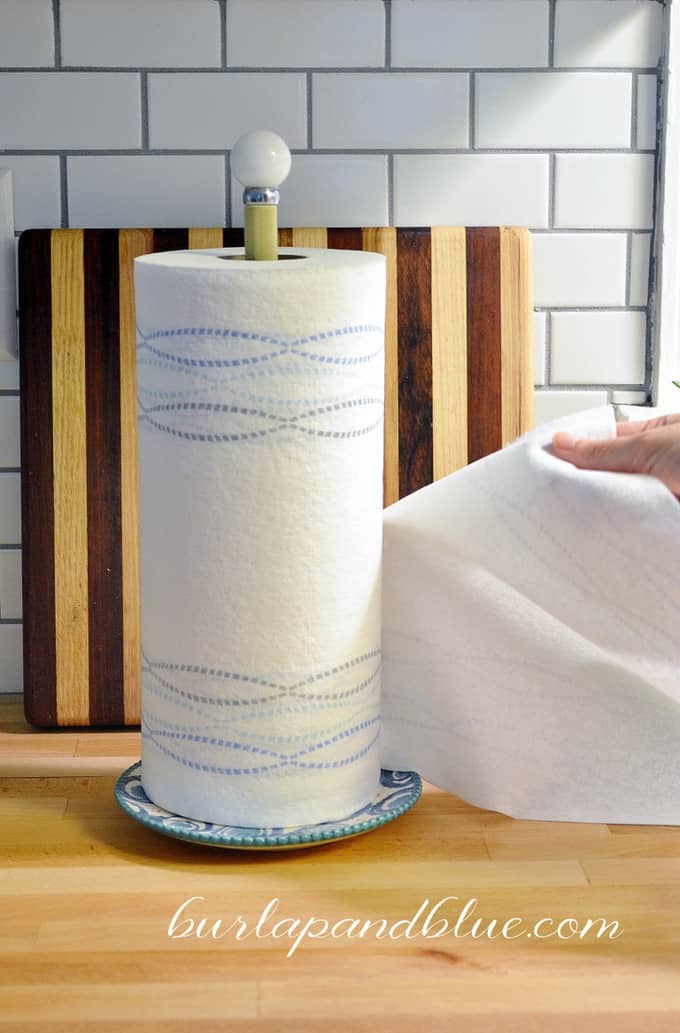 Like many style-minded home decor bloggers, having well-designed everyday products in my home is a luxury I couldn't do without.
When this product is something I not only use everyday, but keep in full view on my kitchen counters, it's even more important that it be aesthetically pleasing.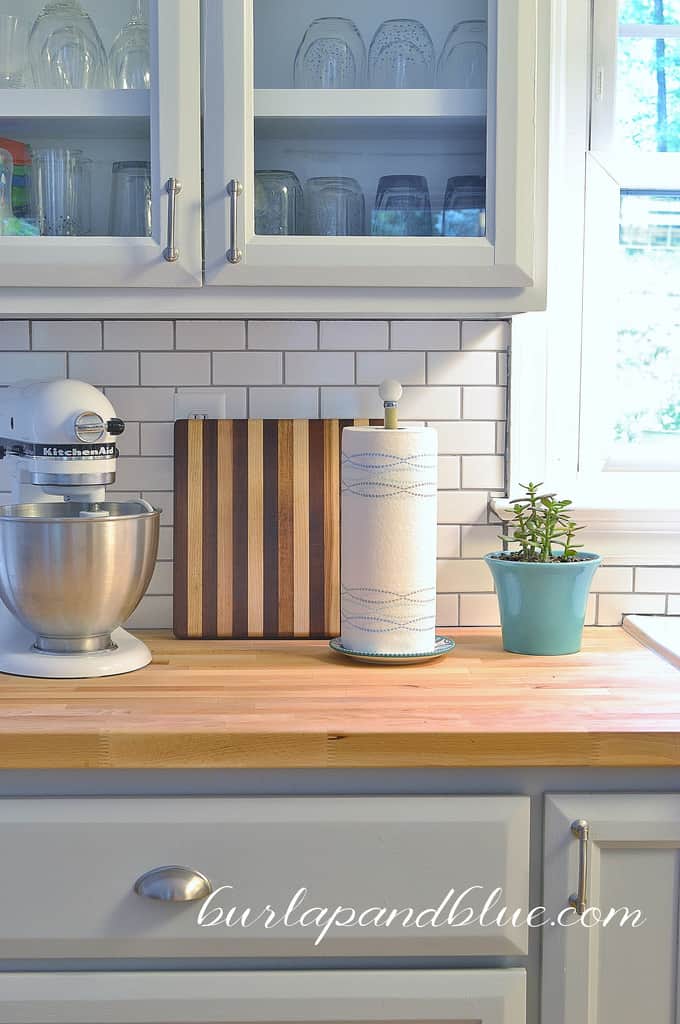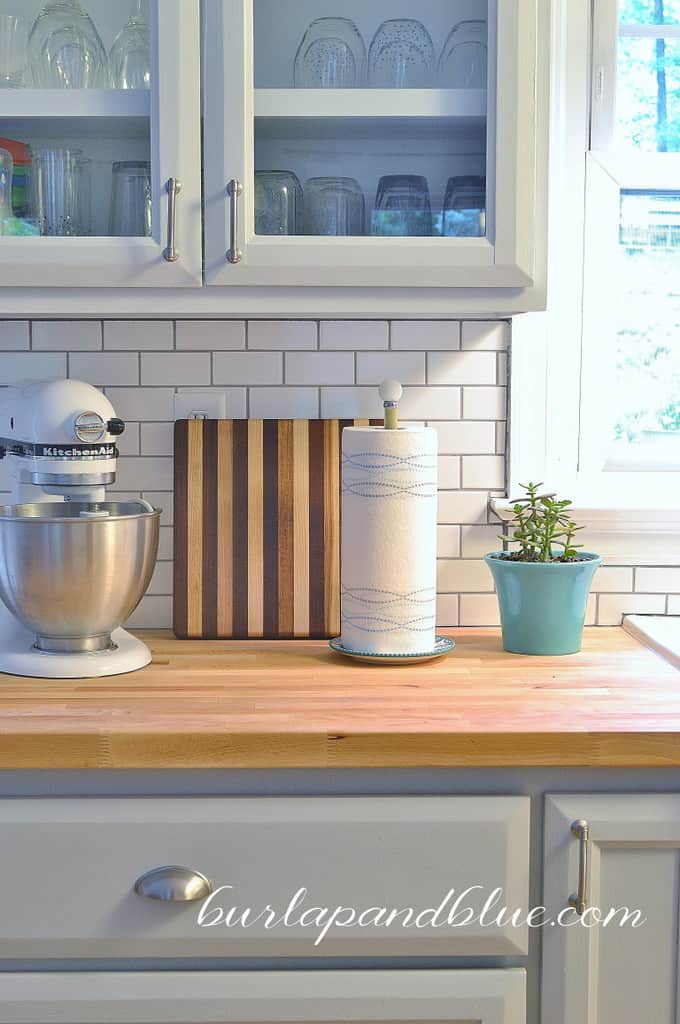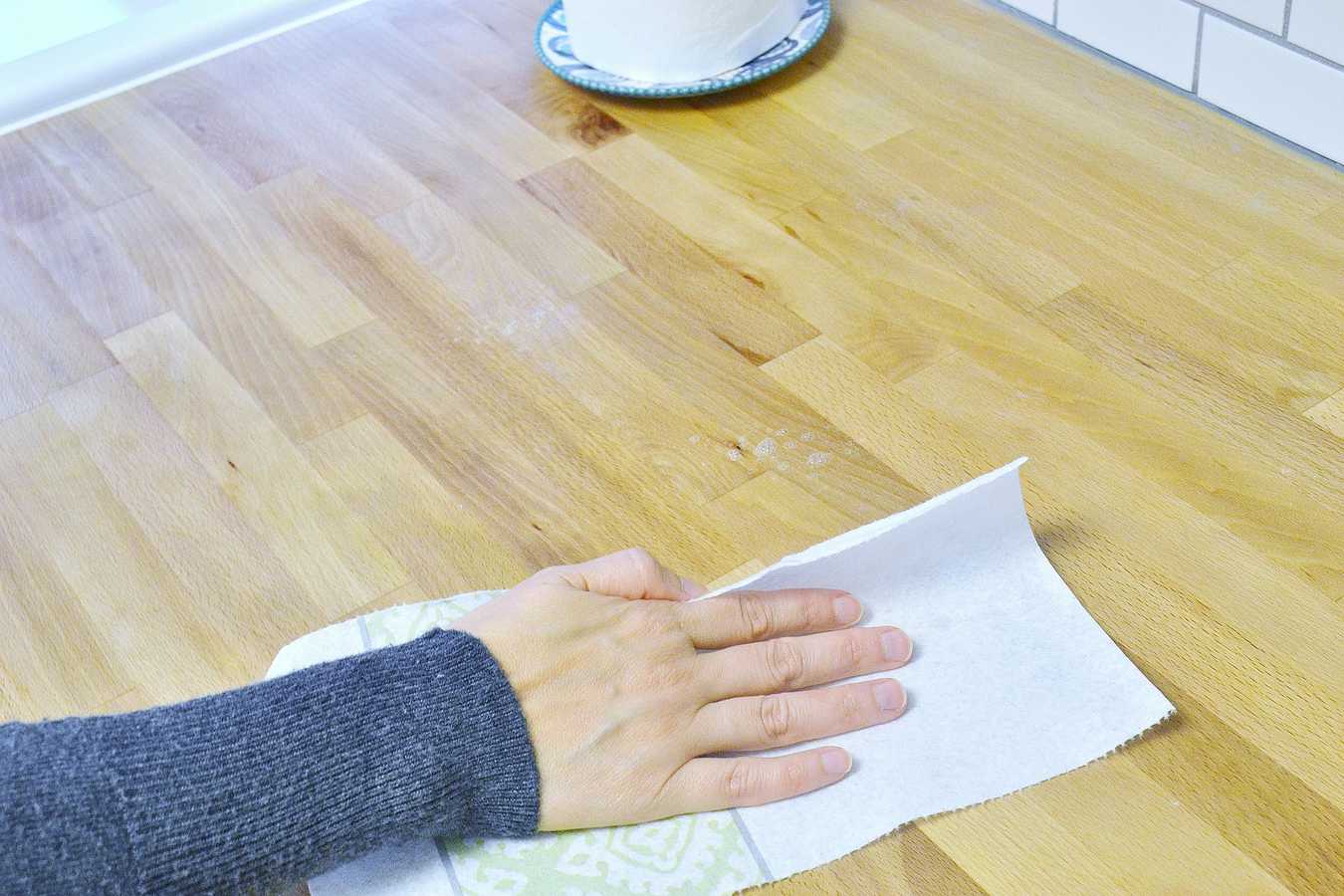 When I came across these newly designed Viva® Signature Design Towels the other day, I knew they'd be the perfect complement to our newly designed kitchen. They inspired me to create an easy DIY paper towel holder, and I'm thrilled to share the tutorial with you all today!
What you need:
-1″ #6 screw
-#6 flat washer
– dessert plate
– decorative knob
– dowel (mine was 5/8″ wide)
– Viva® Towels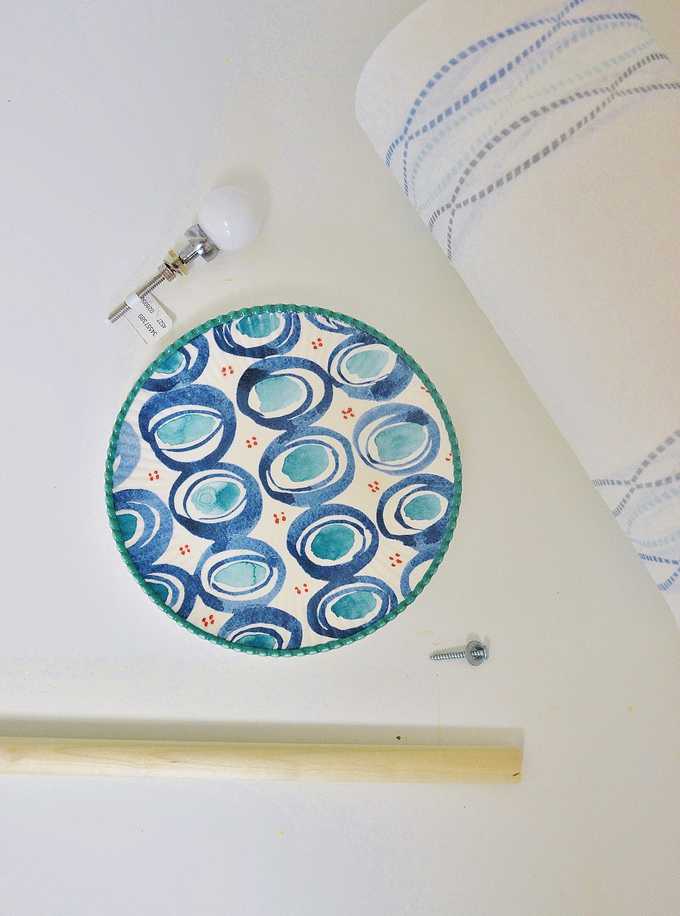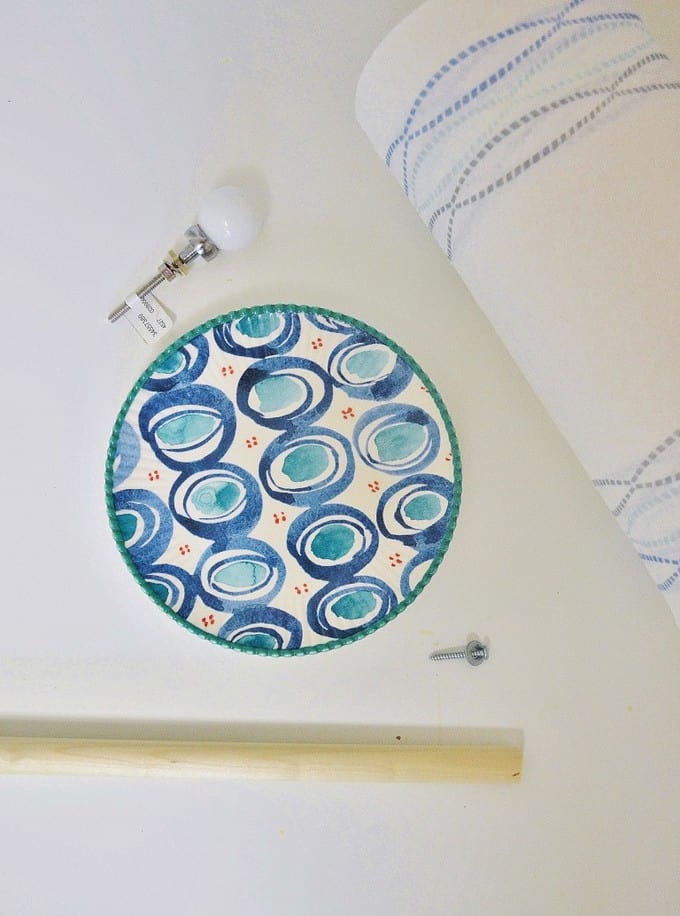 Step 1: Take your dowel, and cut it down to 13″. Using a ceramic drill bit (ours was 3/16″), drill a hole in the center of the plate.
We did this while the plate was submerged in water to cut down on dust production and to keep the bit cool. Don't forget to place a sponge or other item underneath your plate to protect your sink!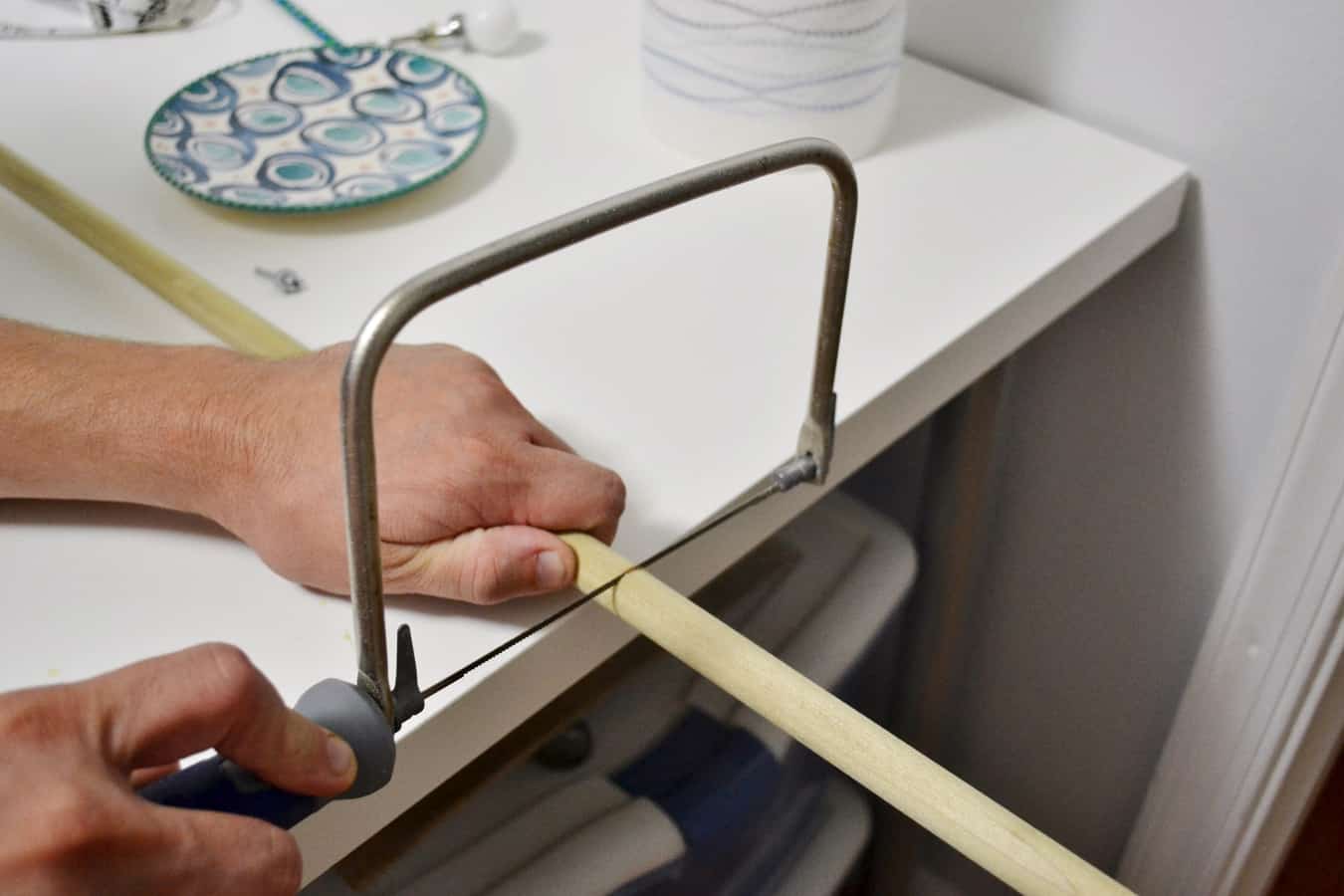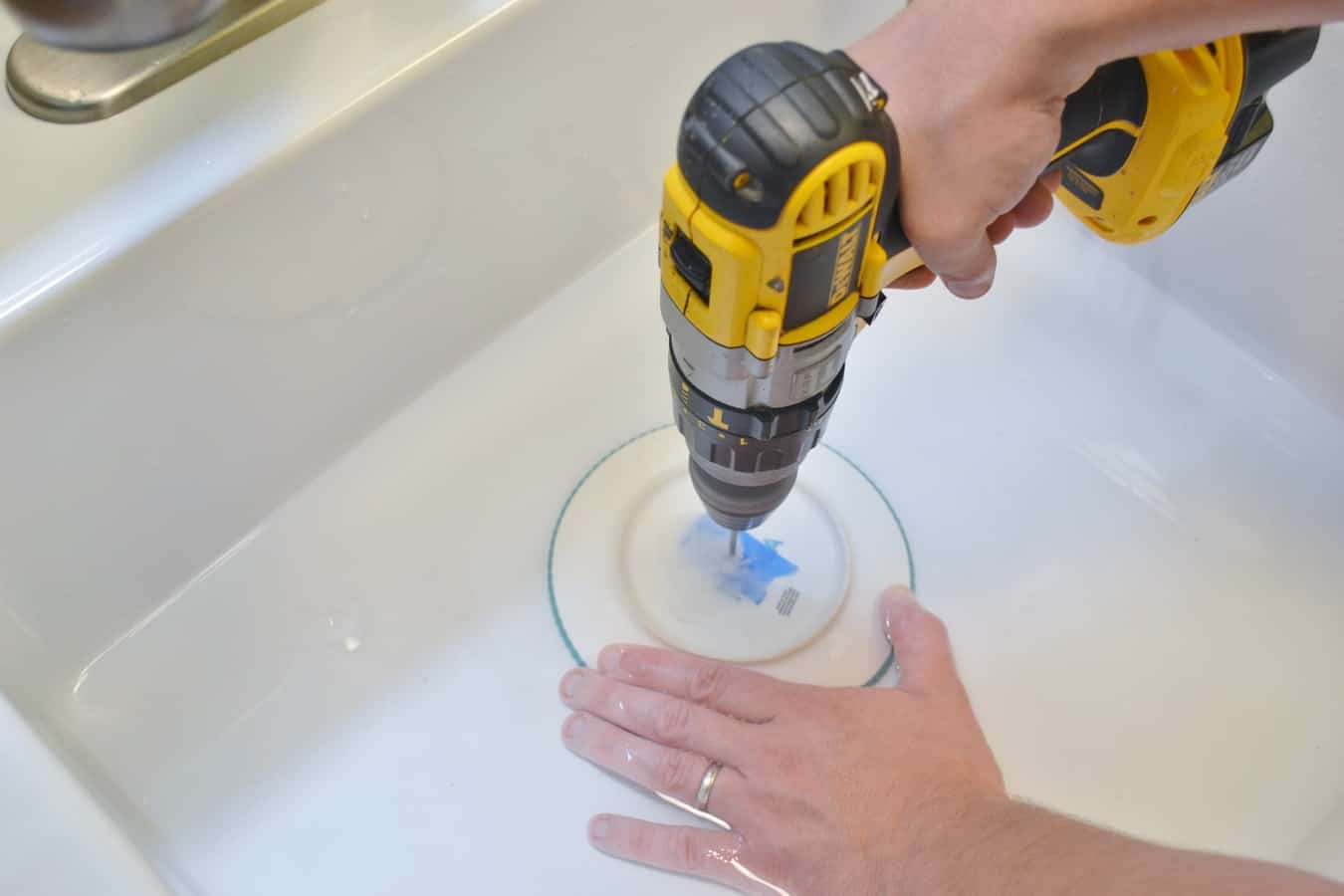 Step 2: Using a 3/32″ bit, drill a hole in one end of the dowel.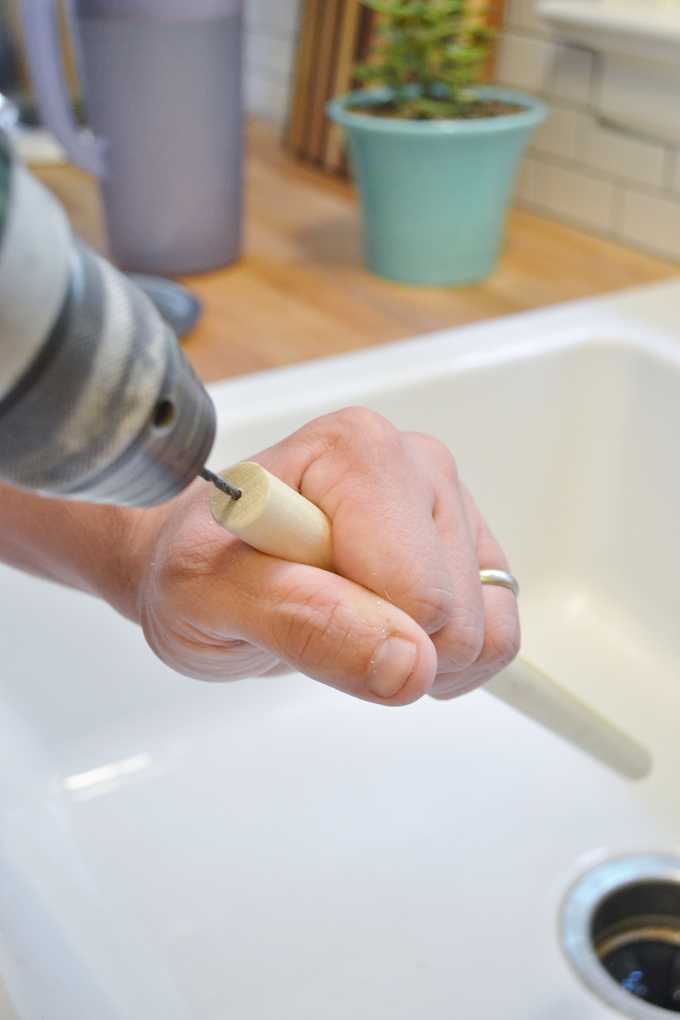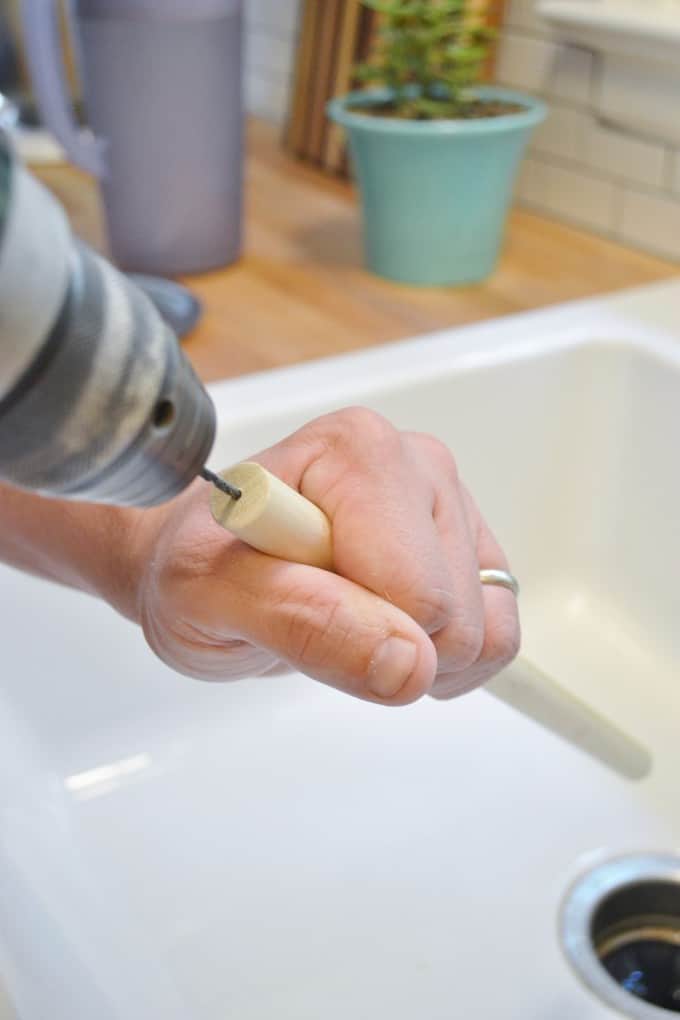 Step 3: Using a screwdriver, attach the screw and washer to the dowel. Be sure not to over tighten the screw to prevent the plate from cracking.
Step 4: Using a 5/16″ bit, drill a hole into the top end of the dowel. Shorten your knob, if needed, and insert the knob into the top of your paper towel holder, using hot glue to secure it down.
One quick note about choosing a knob: make sure that the widest part of the knob is smaller than the inside of a roll of paper towels. This will ensure that you'll easily be able to slip a roll of paper towels on and off it with ease.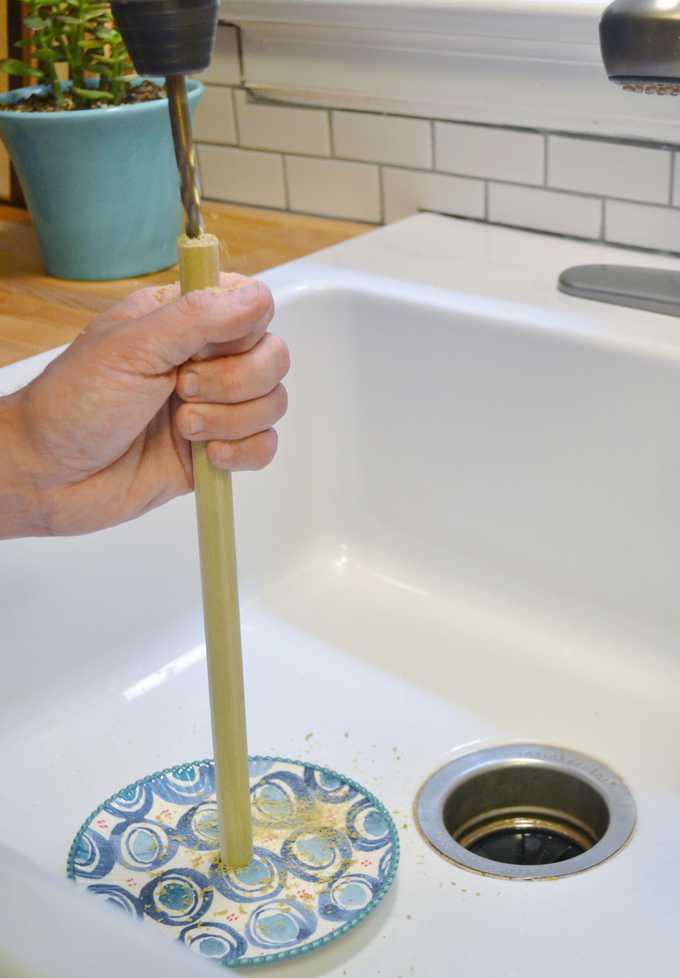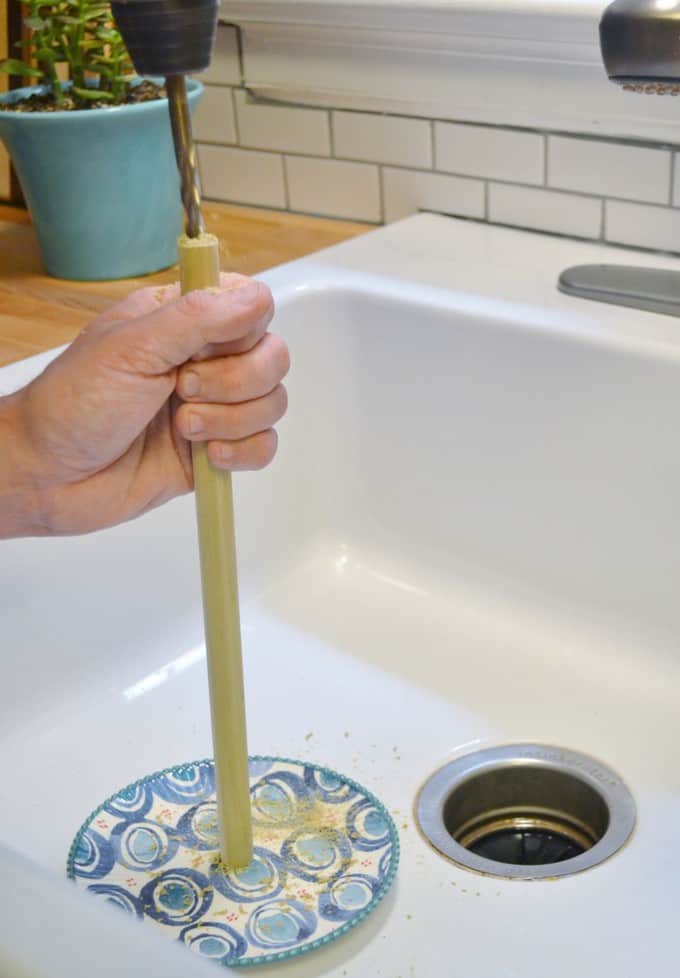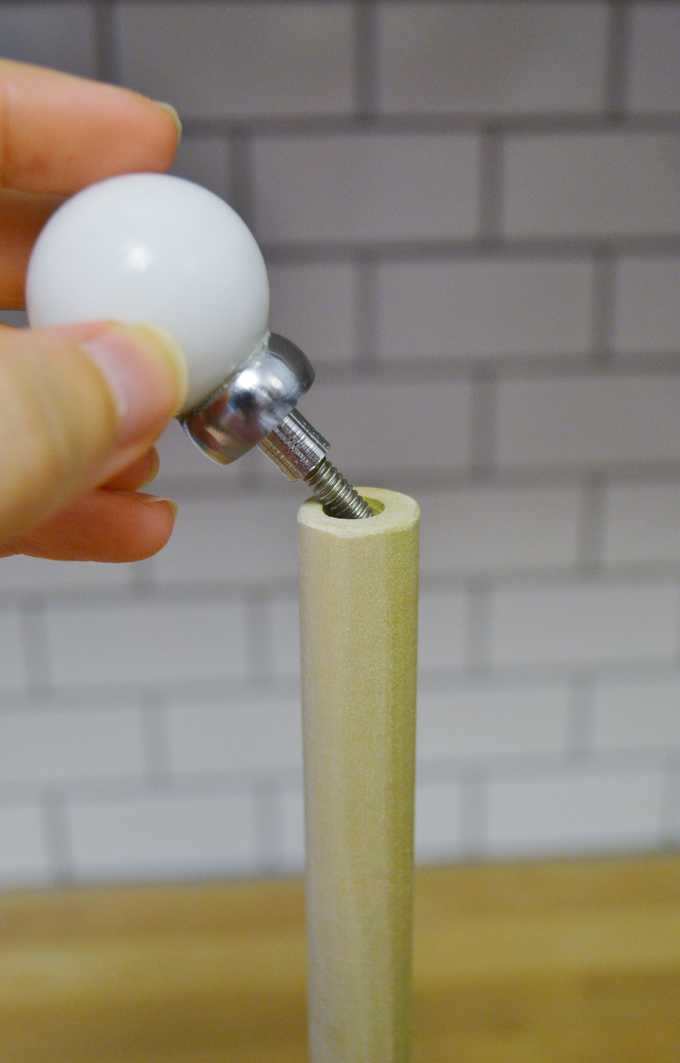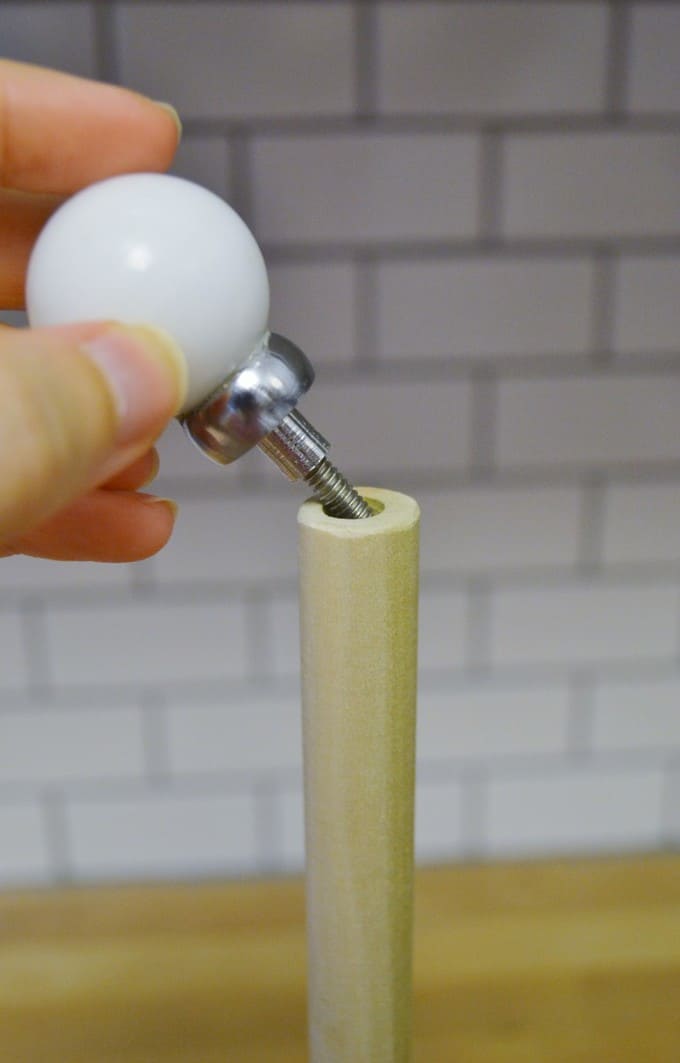 And that's it! A quick DIY that's the perfect complement to my new Viva® Towels! If my countertops could talk, they'd thank me, I'm sure of it. 🙂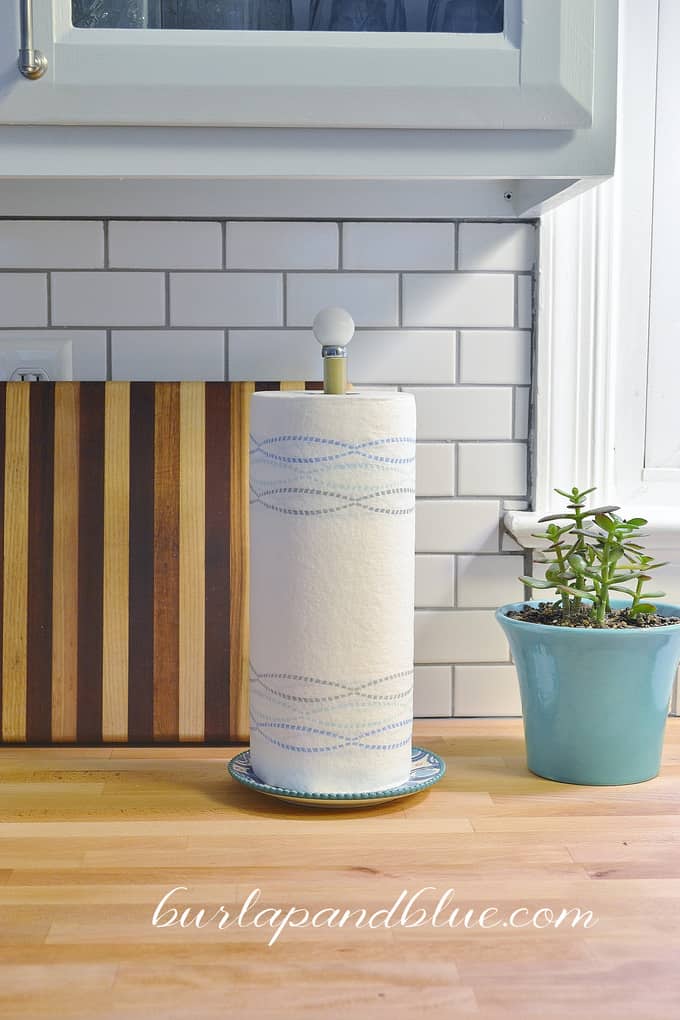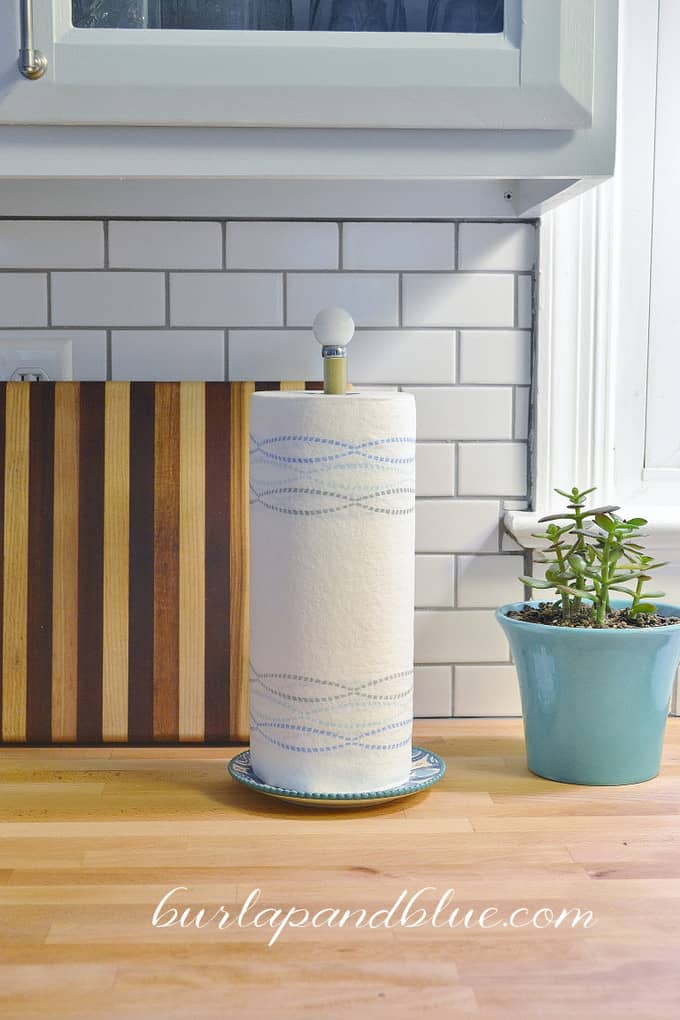 Viva® Towels were also right at home on a tablescape I created for a dear friend's adoption shower…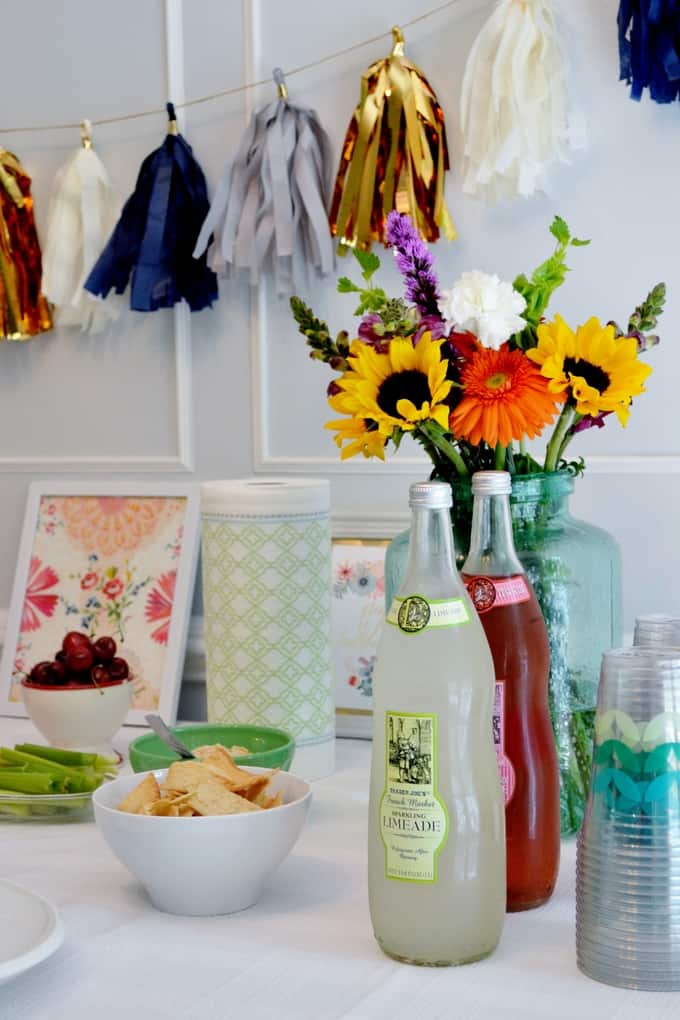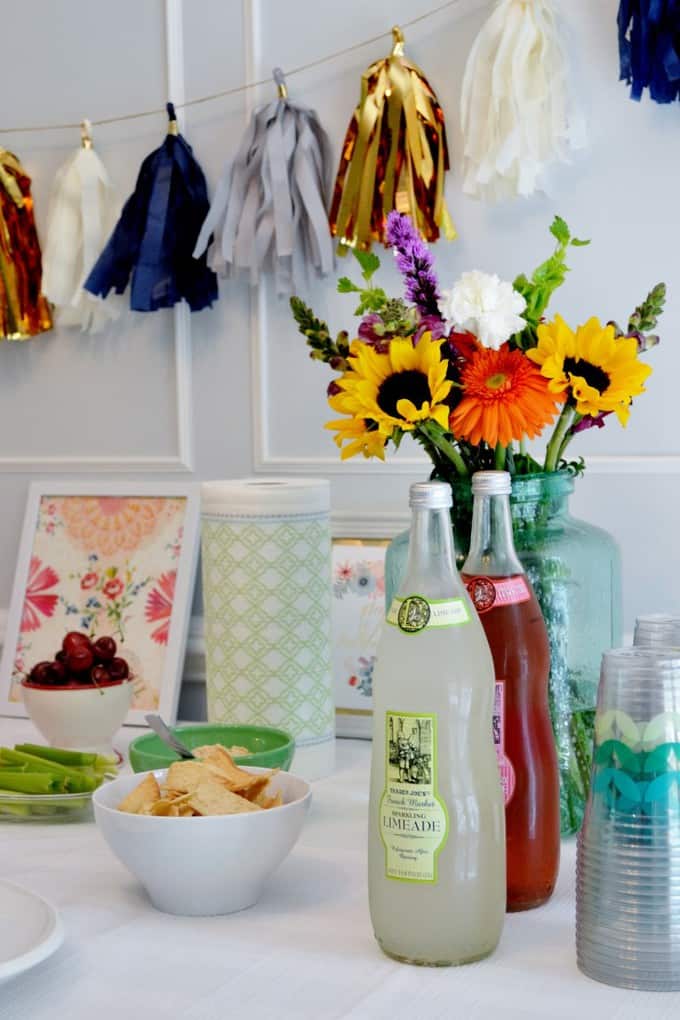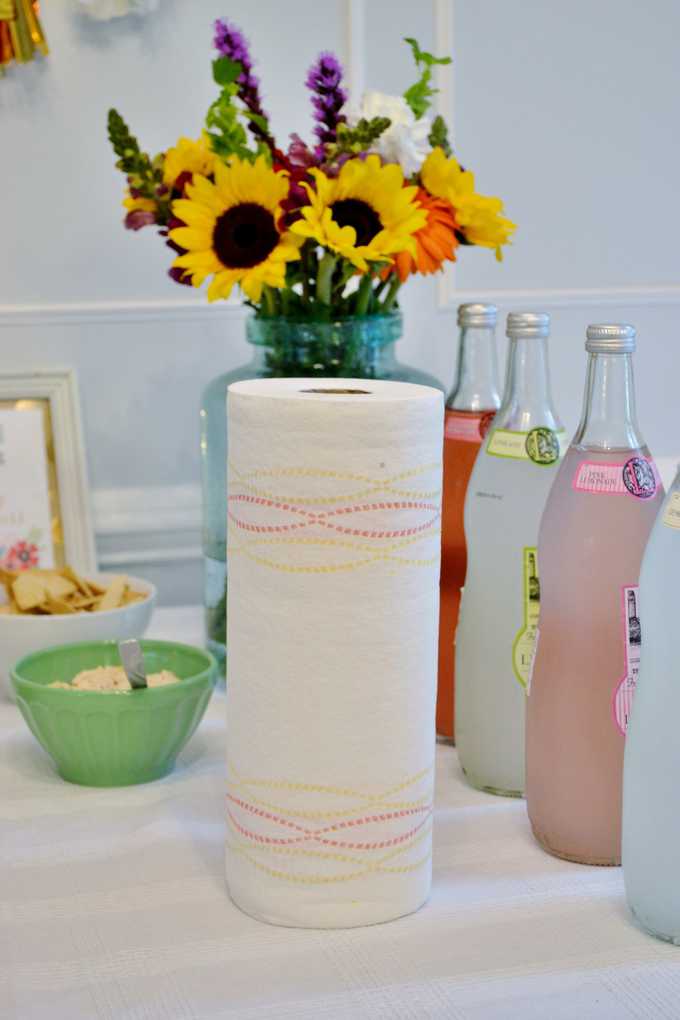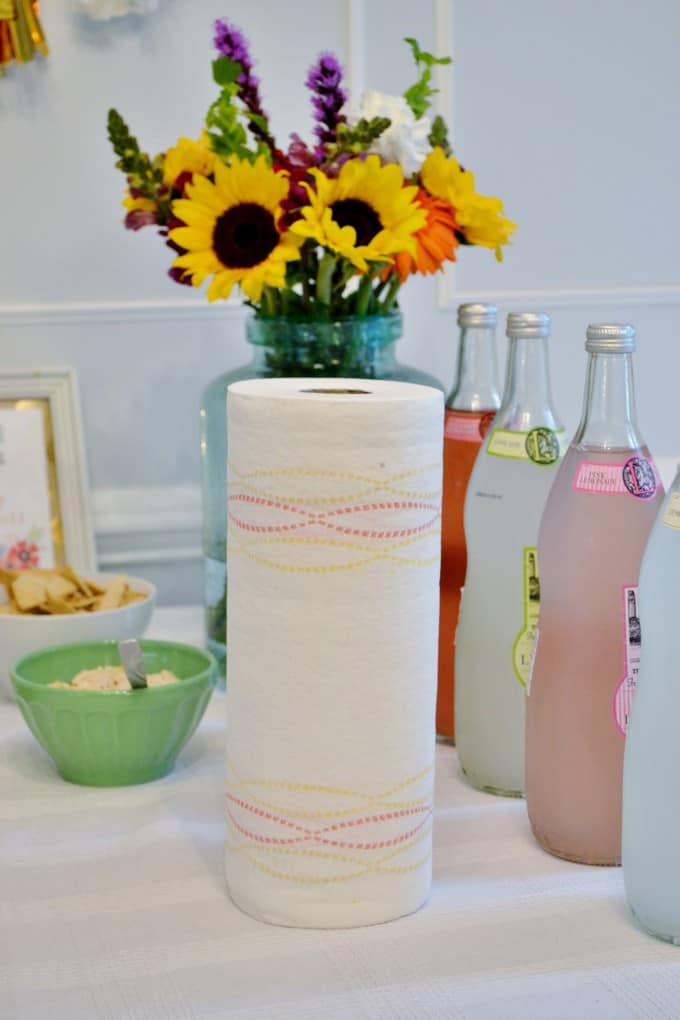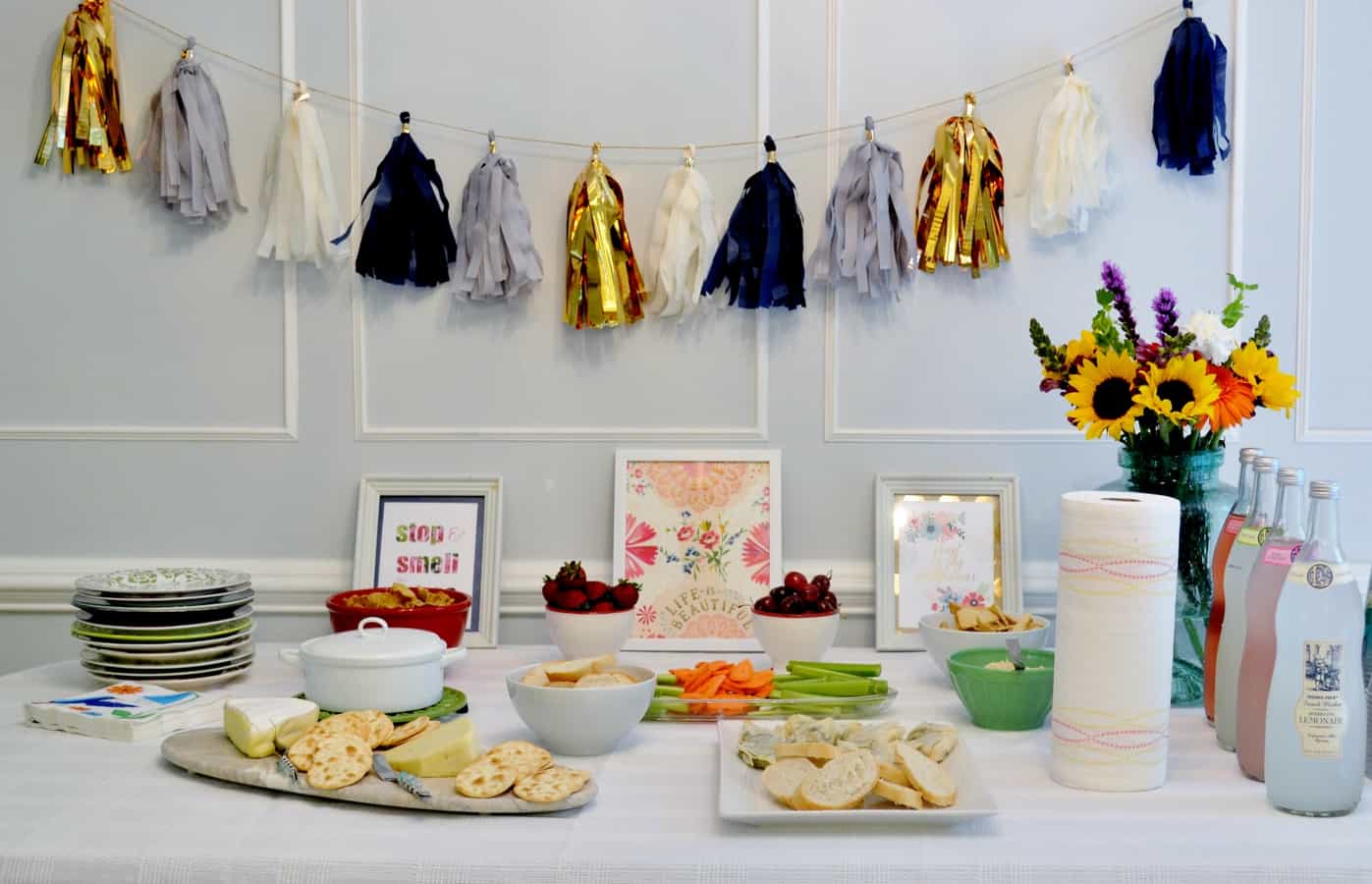 I was selected for this opportunity as a member of Clever Girls and the content and opinions expressed here are all my own.