Looking for Last Day of School Printable Signs for 2017-2018? Here they are!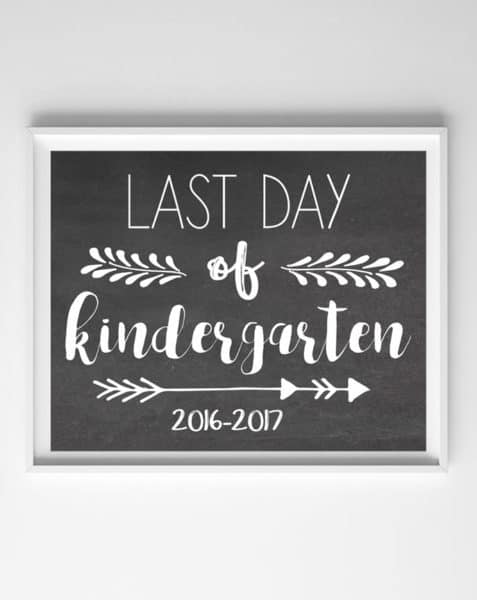 Hard to believe we're already talking about the last day of school, but it'll be here before we know it! You all loved my first day of school printables, and I've had lots of requests for a sign celebrating the last day of school. I've included a "pre-k" version by request, as well as a generic "last day of school" printable.
Because of the dark chalkboard background, I recommend sending to your favorite photo printer (these print best at 8×10). Click on the links below to be taken to each last day of school printable sign…
Looking for an easy gift idea for your favorite teacher? Click to be taken to a free 8×10 printable "it takes a big heart to help shape little minds" sign–just print out and add a frame for a great gift!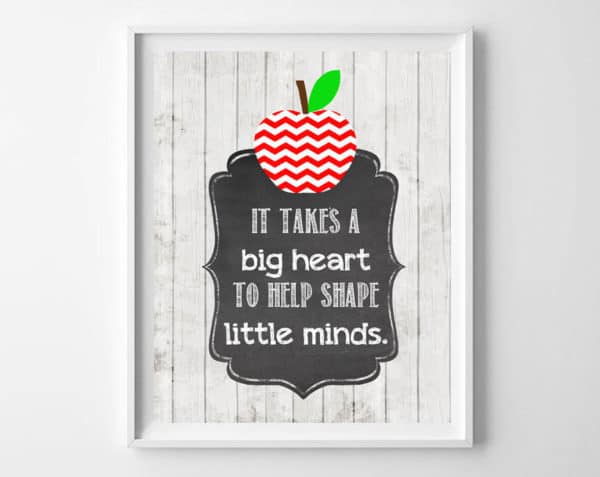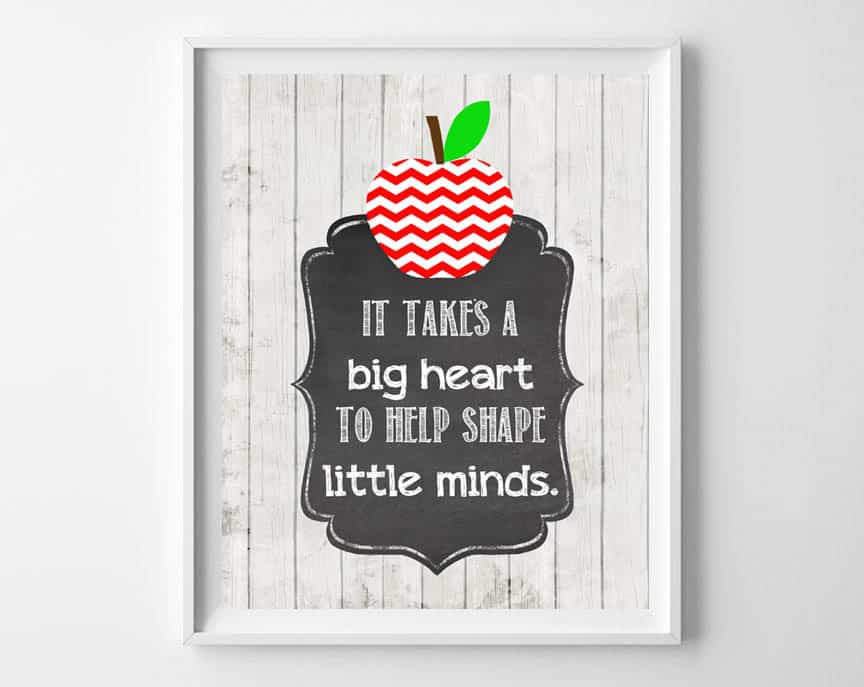 Also, be sure to check out this post with 25 of my favorite teacher gift ideas. From DIY gifts, to printables, and more, there's something for everyone on this list!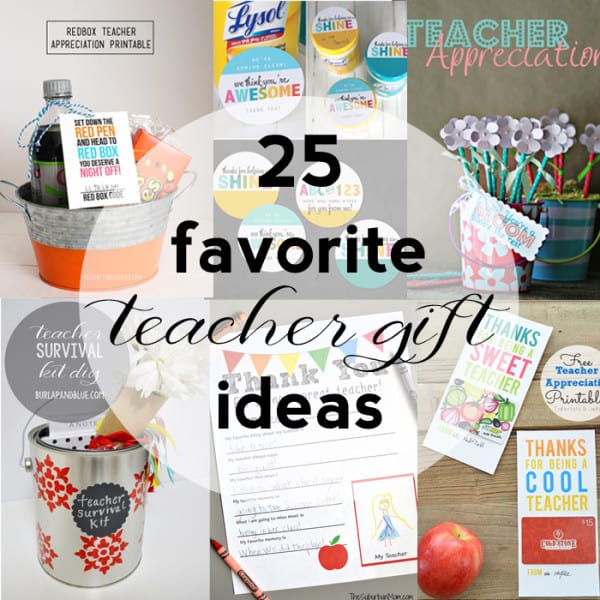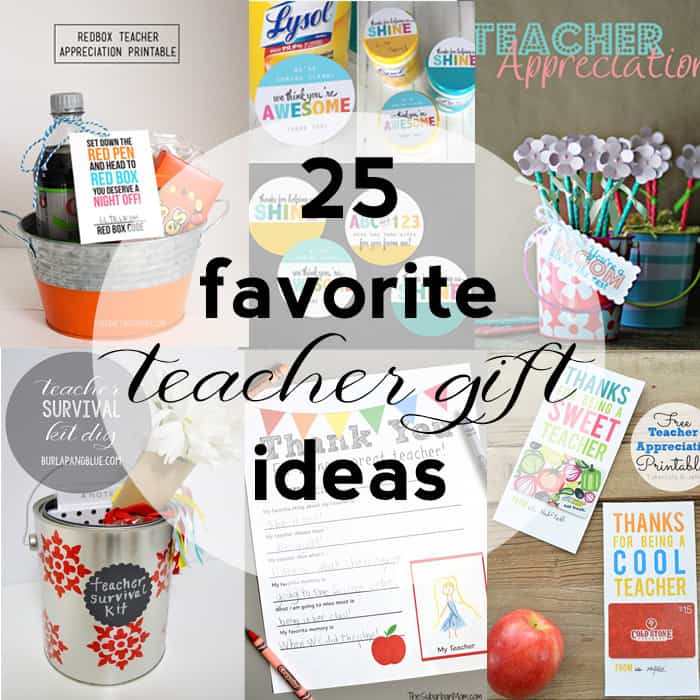 Thanks for reading all about my last day of school printable signs!
Have a crafty day!