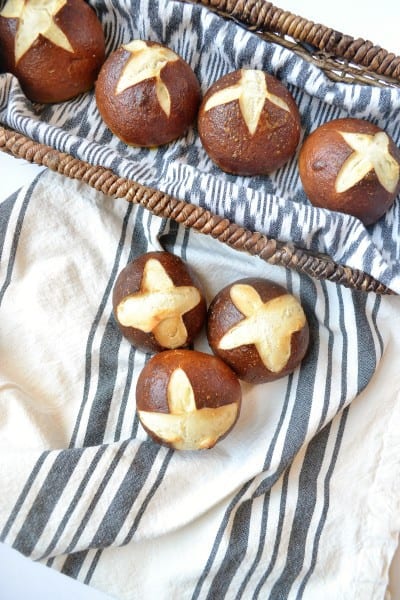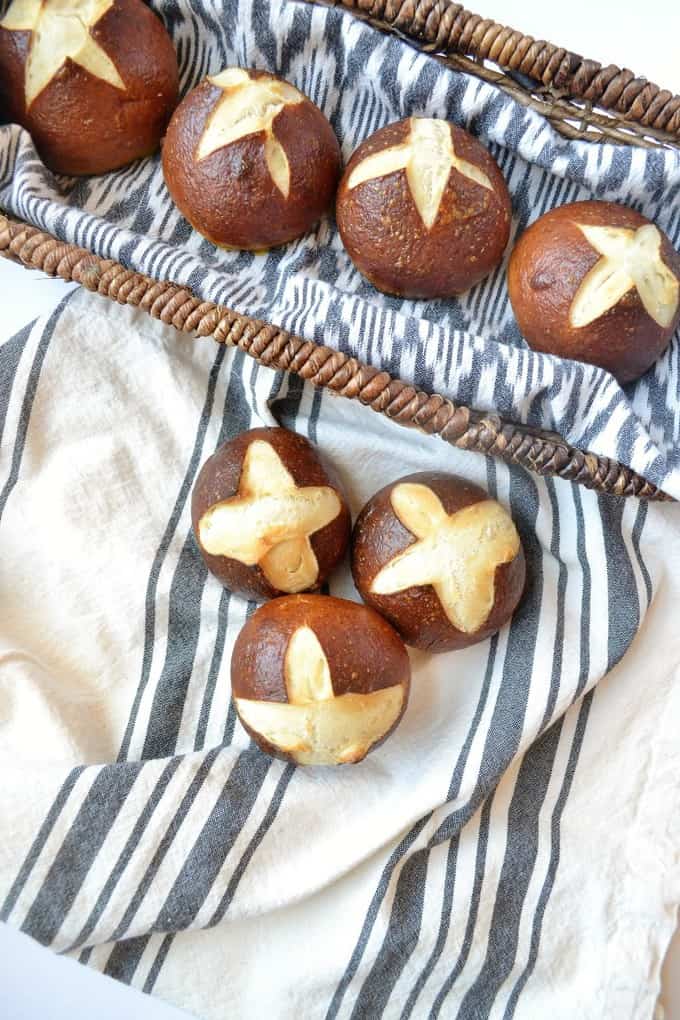 My husband does many things well, but these delicious pretzel rolls may be one of the BEST. We make these in big batches, freeze, and pull out as we need them.
Though, I'm not sure why we even bother to freeze them; they never last longer than a few days!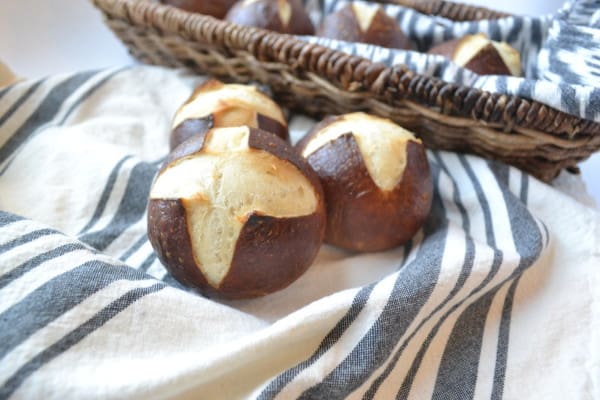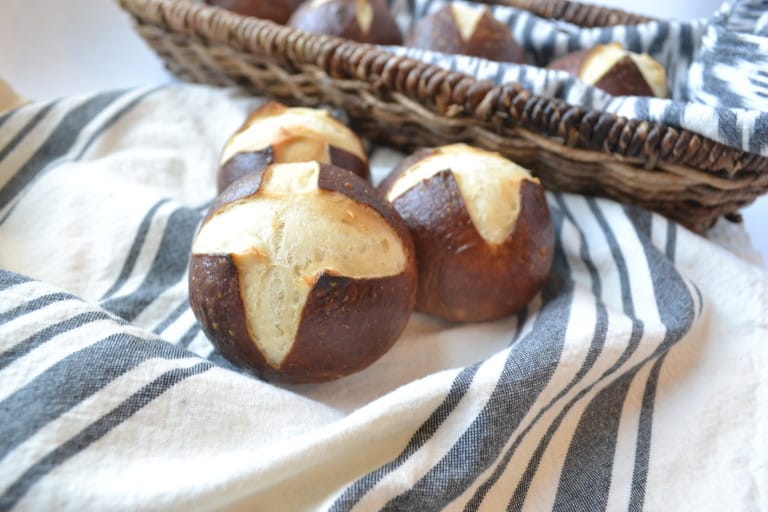 Classic Pretzel Rolls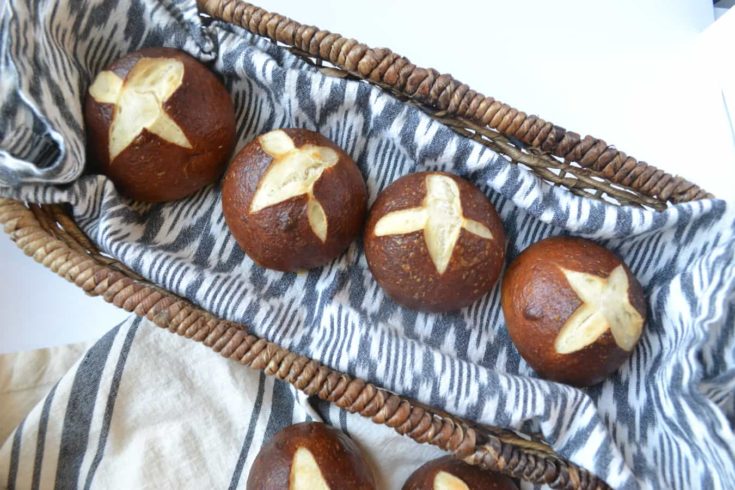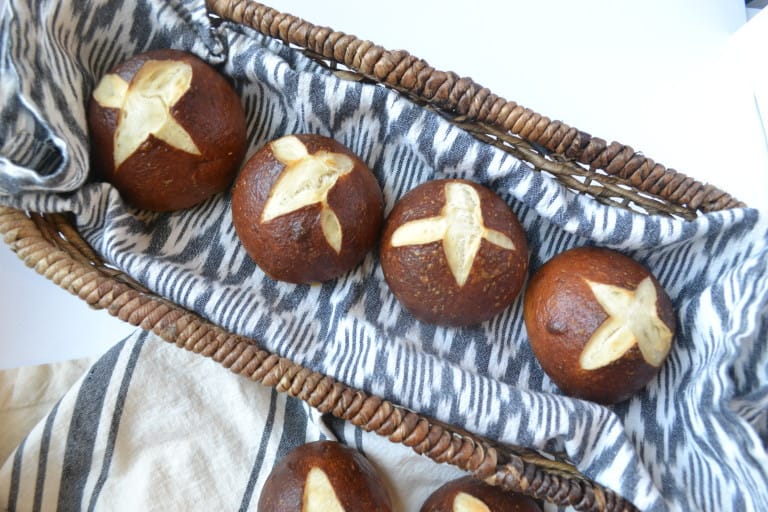 An easy and delicious pretzel roll recipe!
Ingredients
Roughly 6.5-7 cups unbleached, all-purpose flour
1 teaspoon salt
3 tablespoons canola oil
2 teaspoons active dry yeast
2 1/2 cup milk
1 cup water
Coarse sea salt for sprinkling (if desired-we usually skip this)
FOR THE PRETZEL ROLL "BATH"
7 cups water
1 tablespoon salt
4 tablespoons baking soda
Instructions
In a small container, mix yeast with warmed milk and let rest for 10 minutes. Whisk 6 cups of flour and teaspoon of salt in a large bowl.
Add canola oil and warm water to the yeast mixture. Pour into bowl with flour and salt. Knead in the bowl until dough is mostly smooth. Only add more flour if your dough cannot be easily handled. The dough will be somewhat stiff. Cover the bowl with a dish towel and put in a warm place to rise for one hour.
Punch down dough and knead in bowl for one minute. Cut dough into 15 pieces.
Form your pretzel rolls. Place on a well-greased surface. Let rise for 15 minutes.
While the dough balls are rising, preheat the oven to 400 degrees and get the pretzel "bath" ready.
In a large pot, bring water, salt, and baking soda to a rolling boil. Plunge three dough balls into the water and let them sit for 1 minute. Using a slotted spoon, transfer them to a well-greased baking sheet. With a serrated knife, cut 2-3 lines across each roll and sprinkle with coarse sea salt (if desired).
Bake for 20 to 25 minutes, or until pretzels are a rich brown.
Makes 15 rolls.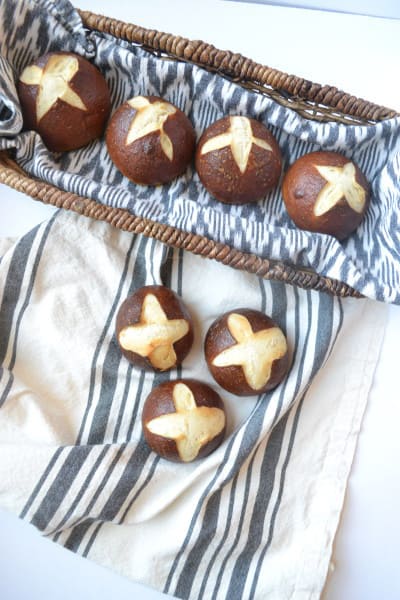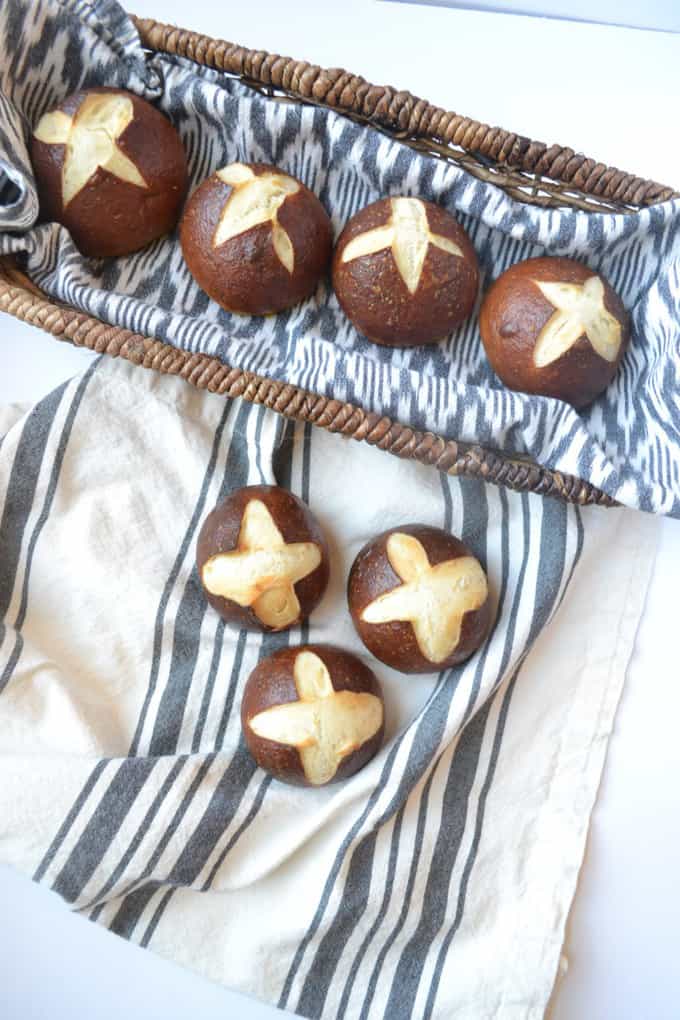 Thanks for reading all about this delicious pretzel roll recipe! Have a lovely day!