A succulent wreath is the perfect way to welcome spring to your home! This front door wreath features succulents, burlap and a wooden initial. Make this easy succulent wreath today!
This is a sponsored conversation written by me on behalf of Hobby Lobby. The opinions and text are all mine.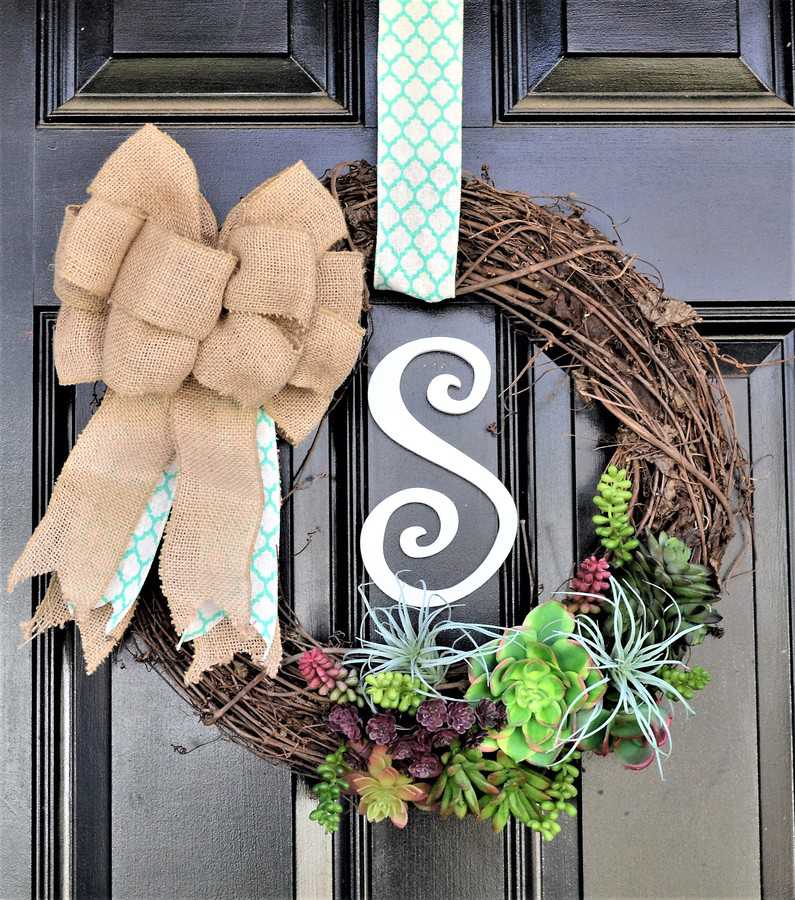 I don't know about you, but I am so glad that spring is almost here. There are so many things I love about spring…the switch to iced coffee and flip flops, having the windows in my home open with a breeze blowing, outdoor picnics, and, of course, spring decorating!
While browsing Hobby Lobby the other day, I became so smitten with their aisles of wreath decor, florals, and seasonal decor, I just knew I needed to create a new, spring succulent wreath to welcome in the new season!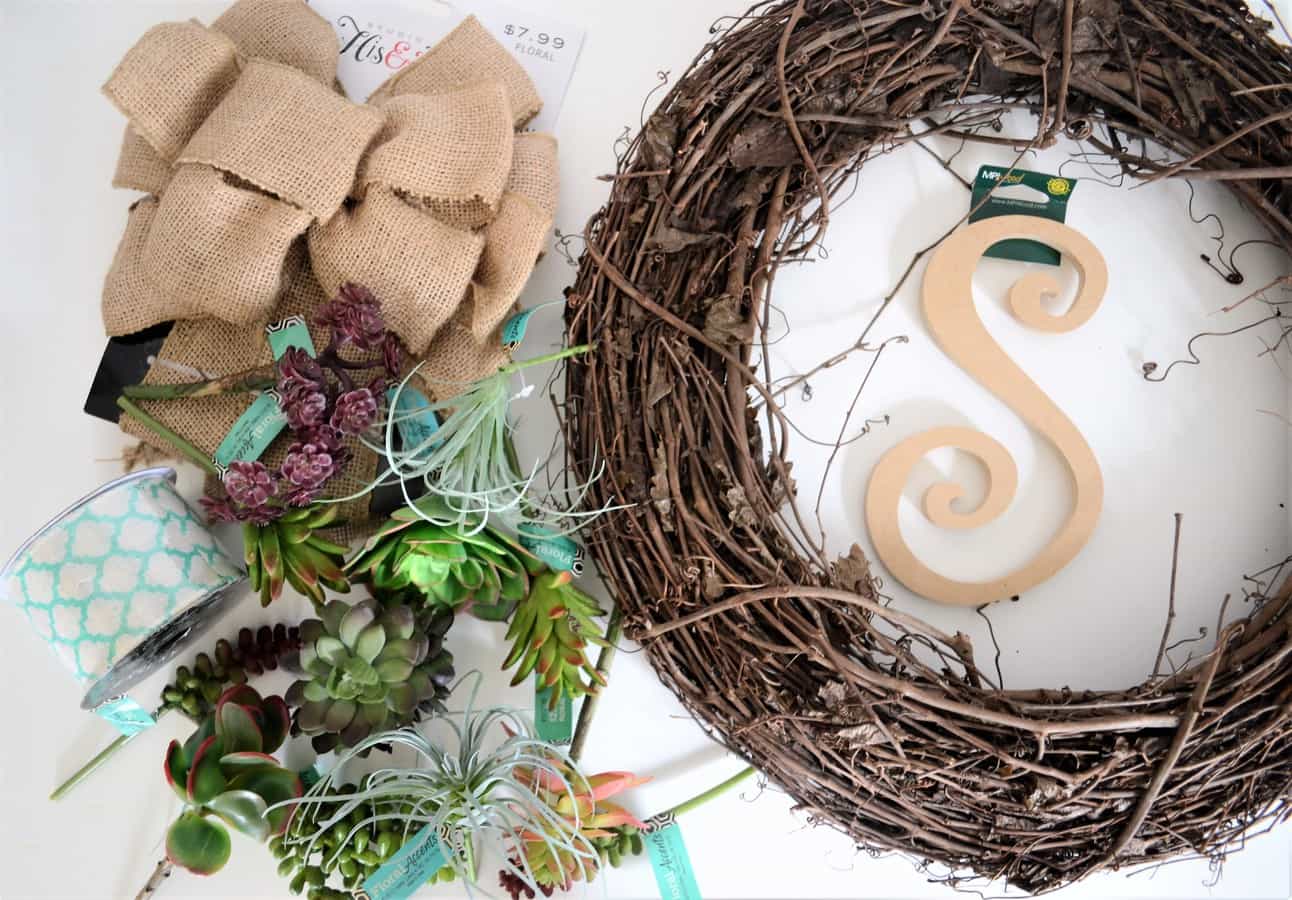 The thing with this wreath is that it only looks complicated. It honestly took me only about 30 minutes to make! Here's what you need:
Materials (all can be found at Hobby Lobby):
Grapevine Wreath Form
Variety of Faux Succulents (these are often on sale at Hobby Lobby making them a GREAT deal)
Wide Ribbon
Burlap Bow
Monogram Letter
Best Glue for Plastic (any of these would work)
Step 1: You'll want to start by trimming the stems of the succulents using wire cutters. Next, arrange them on your wreath until you are happy with the placement. I did this by placing the larger succulents first (wait to hot glue them until you are sure you're happy with the arrangement), then filling in with the smaller ones.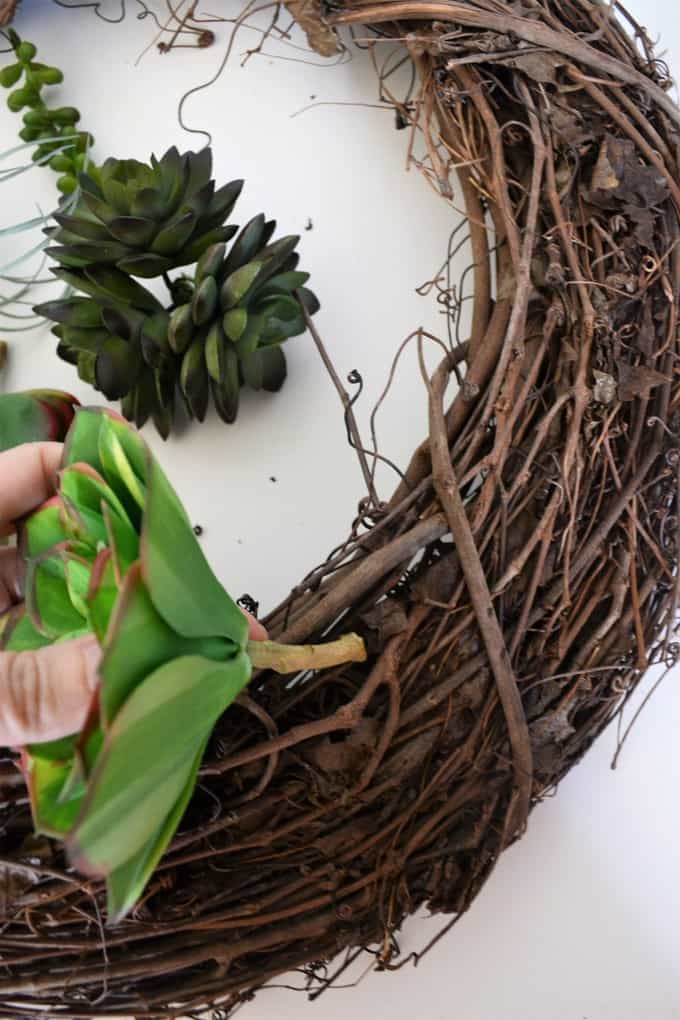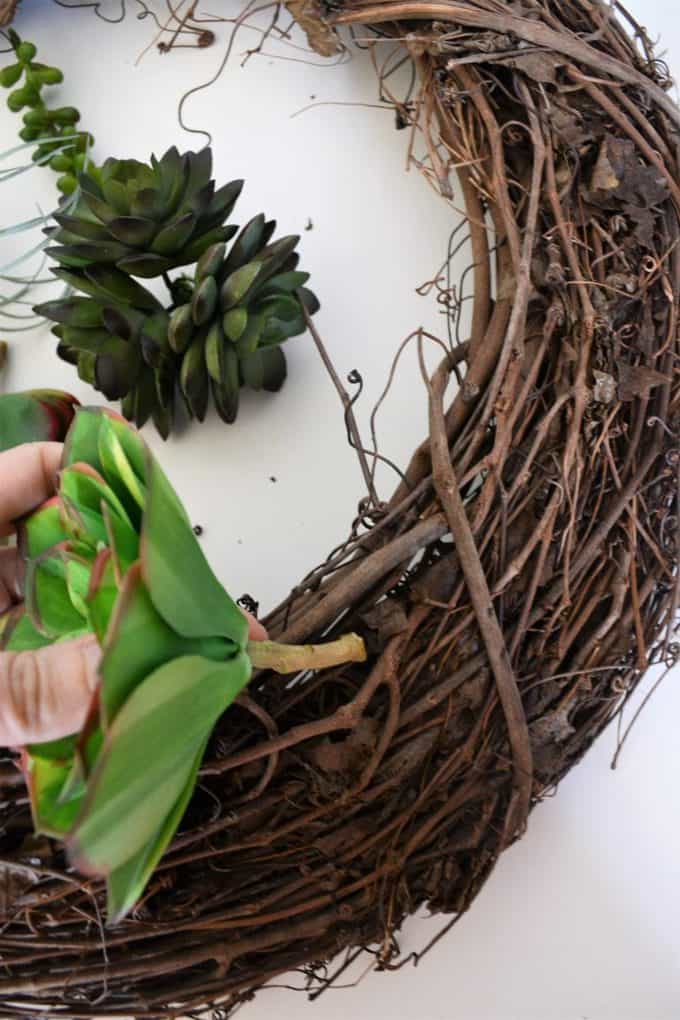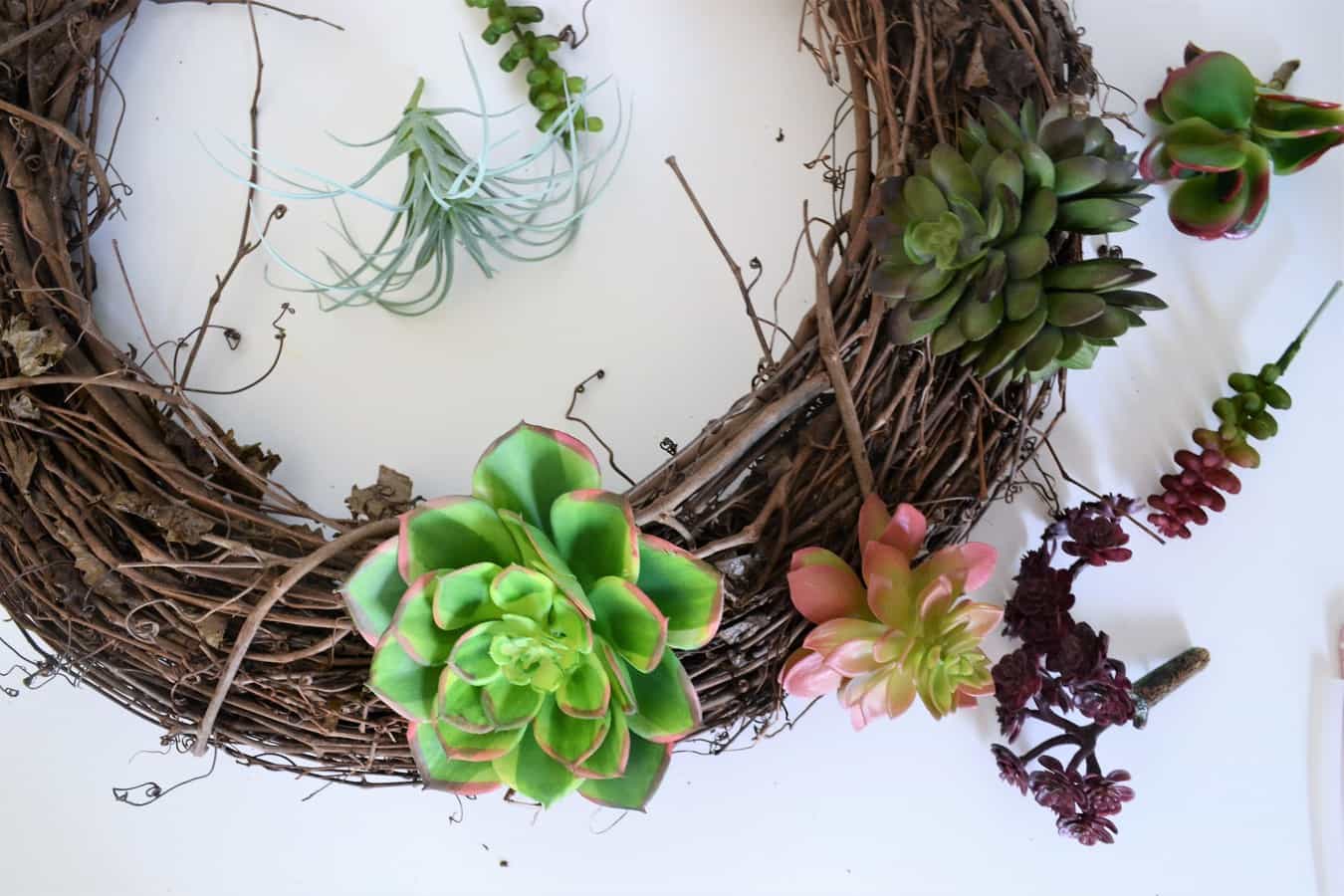 Almost done! At this point, I just needed to add in the smallest succulents to fill in any gaps. Once you're happy with how it looks, glue your succulents into place.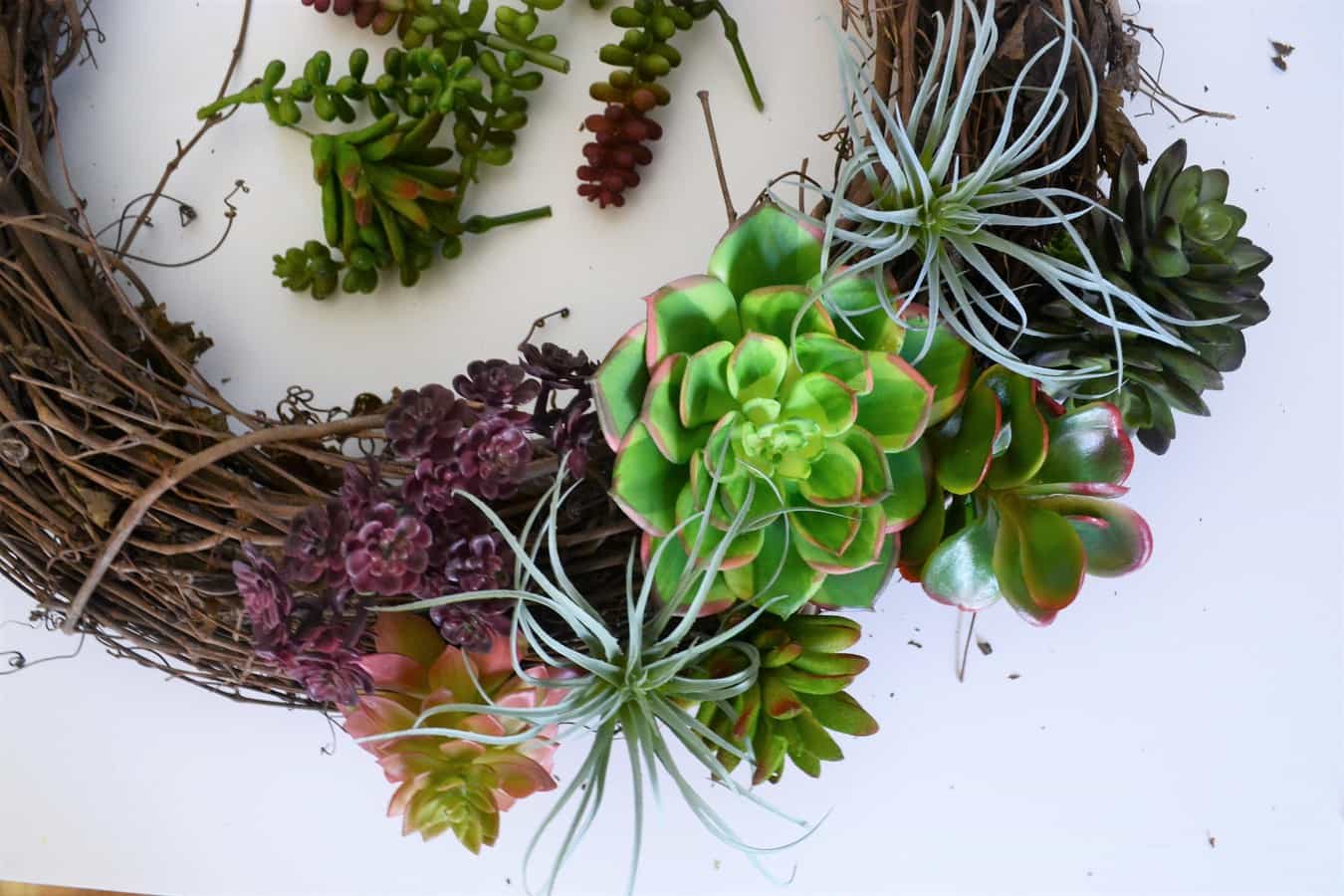 Step 2: Next (and this is completely optional), I used my ribbon to add a bit of extra color to my burlap bow. I LOVE how you can purchase these pre-made bows at Hobby Lobby. It was inexpensive, and I, for one, have NEVER grasped the concept of bow-making. Being able to purchase this pre-made made me so happy!
Simply take a length of ribbon, trim the edge, and glue it between the layers of your burlap bow. Repeat for the other side.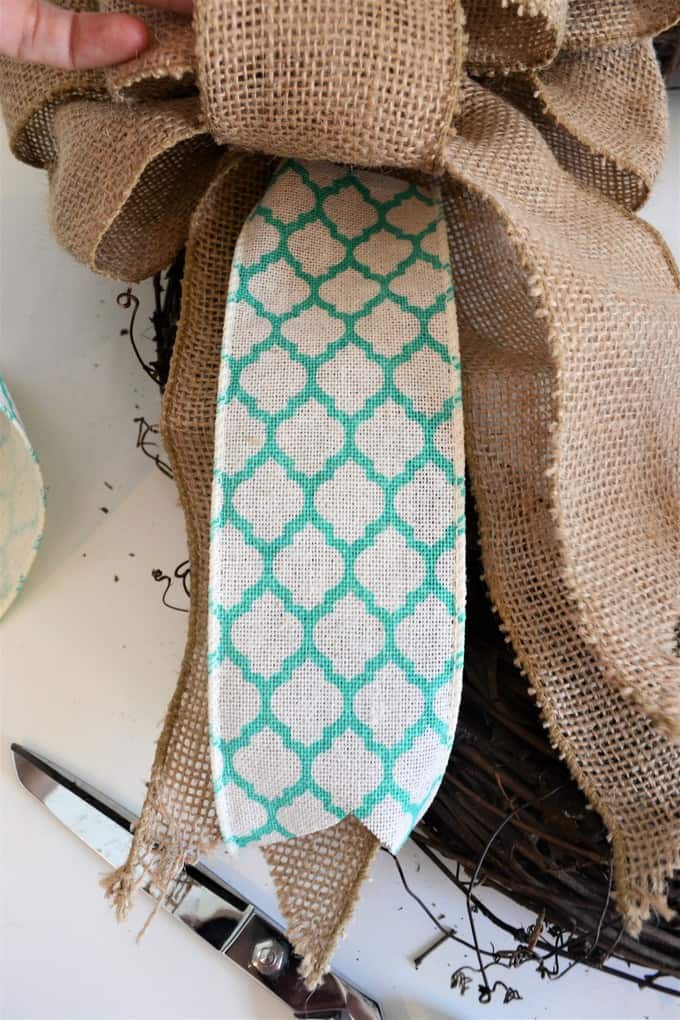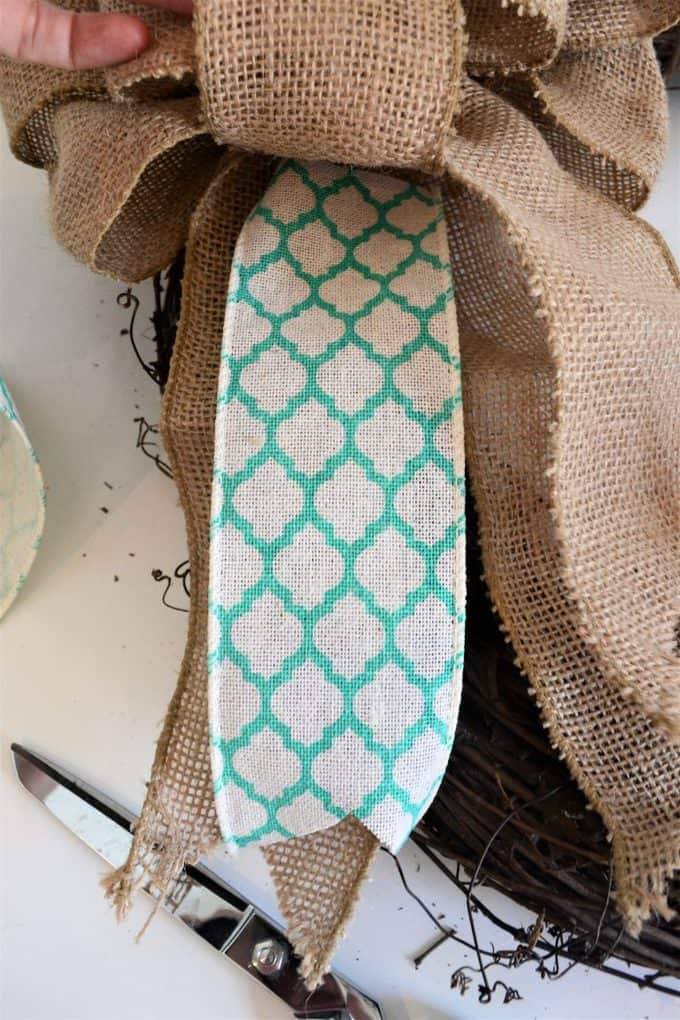 See how it adds just a little extra burst of color? I'll use the same ribbon for hanging the wreath, so it's a nice way to create a cohesive feel.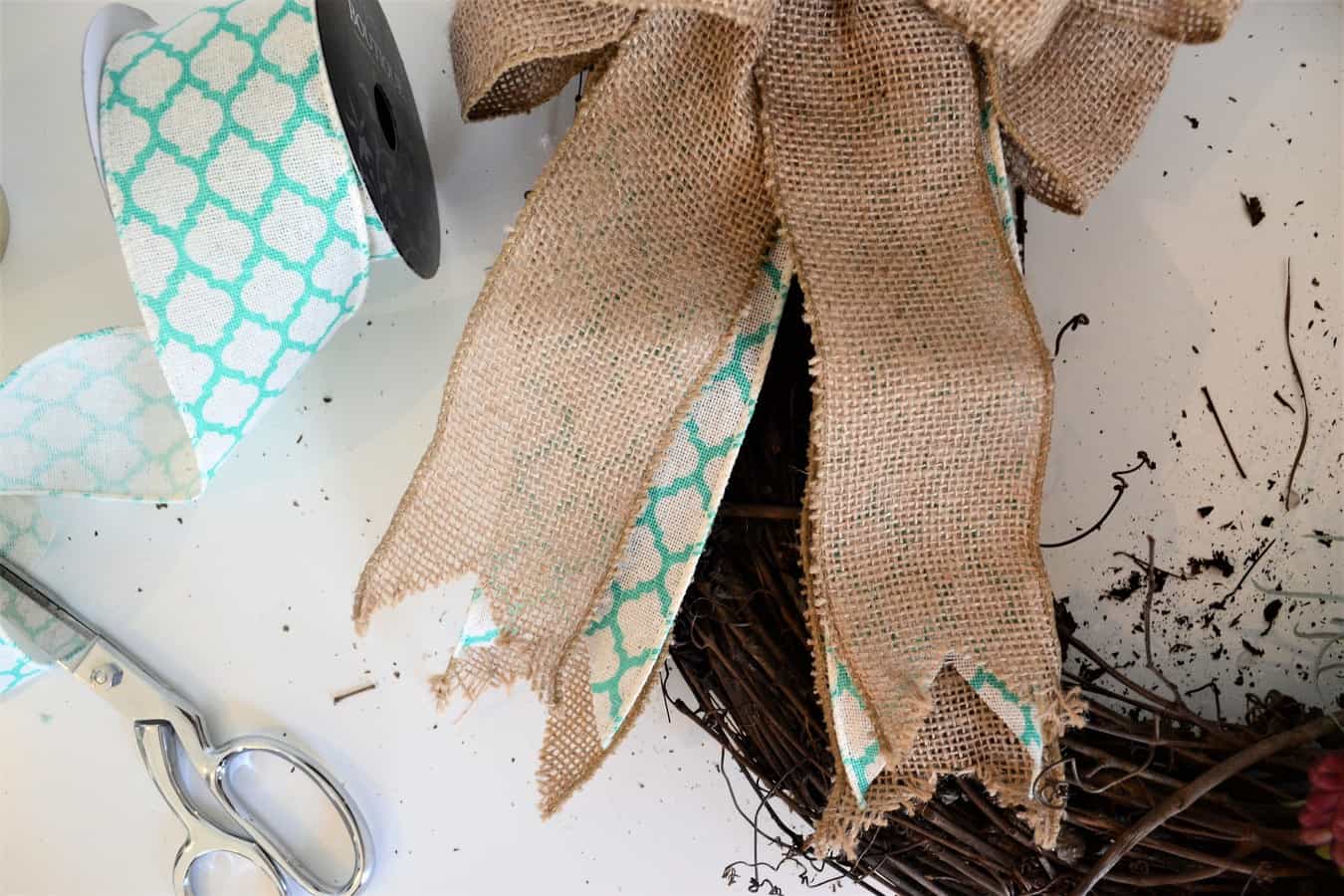 Step 3: Spray paint your wooden initial, if desired. For some added color/pattern, you could also use Mod Podge to decorate your initial with scrapbook paper, fabric, or even glitter!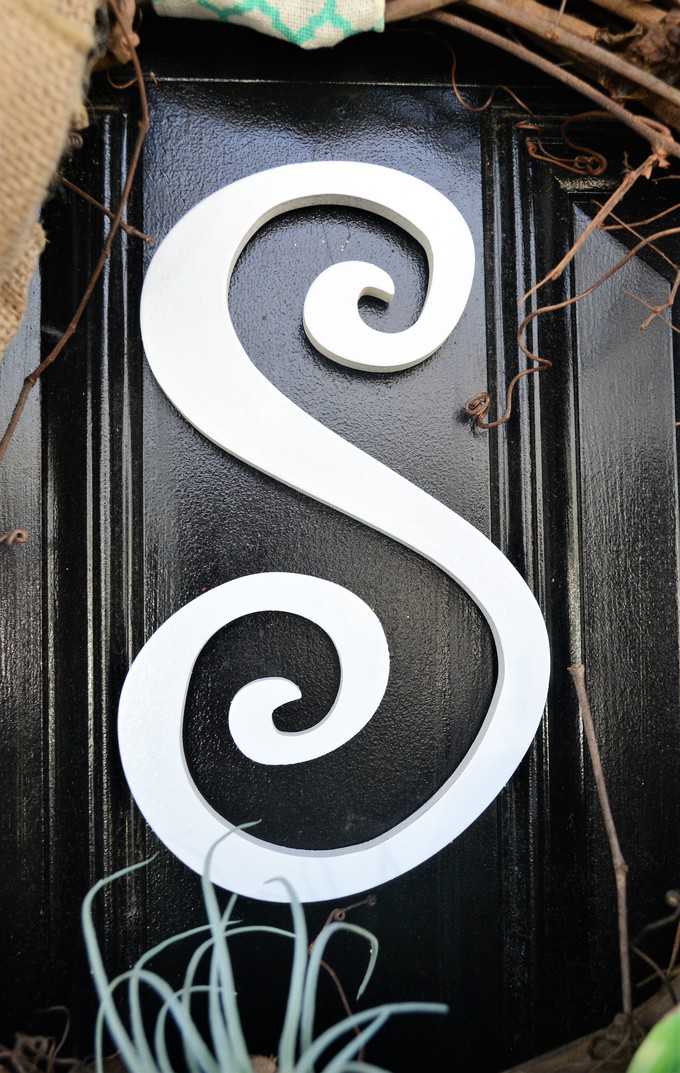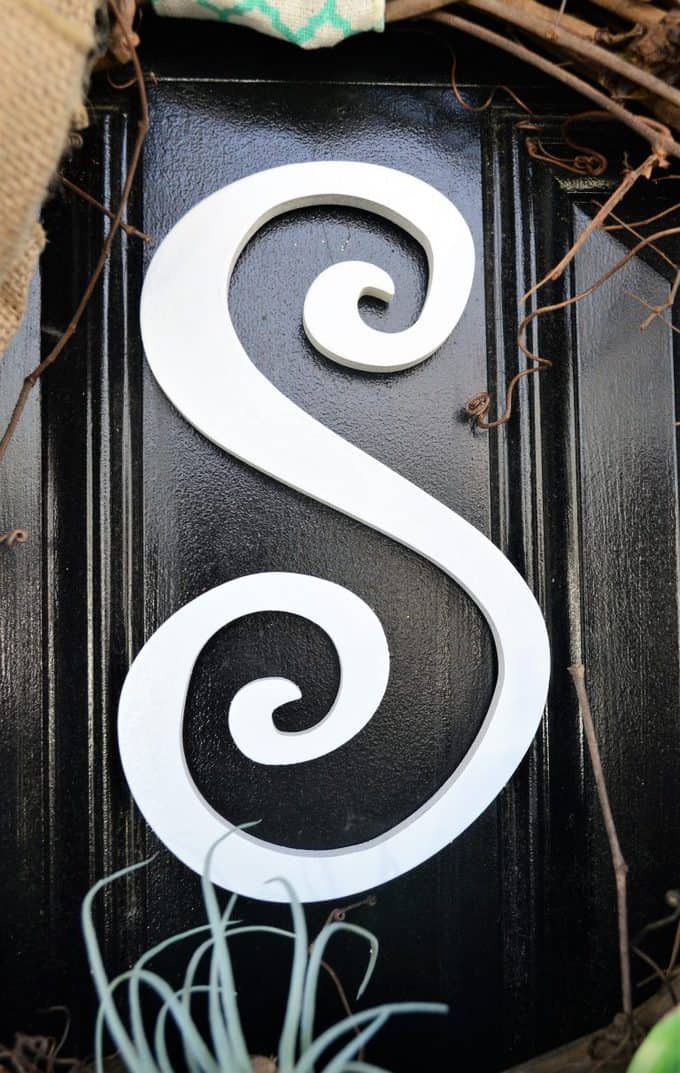 I hung my wreath, then used sticky tape to attach my initial to the center.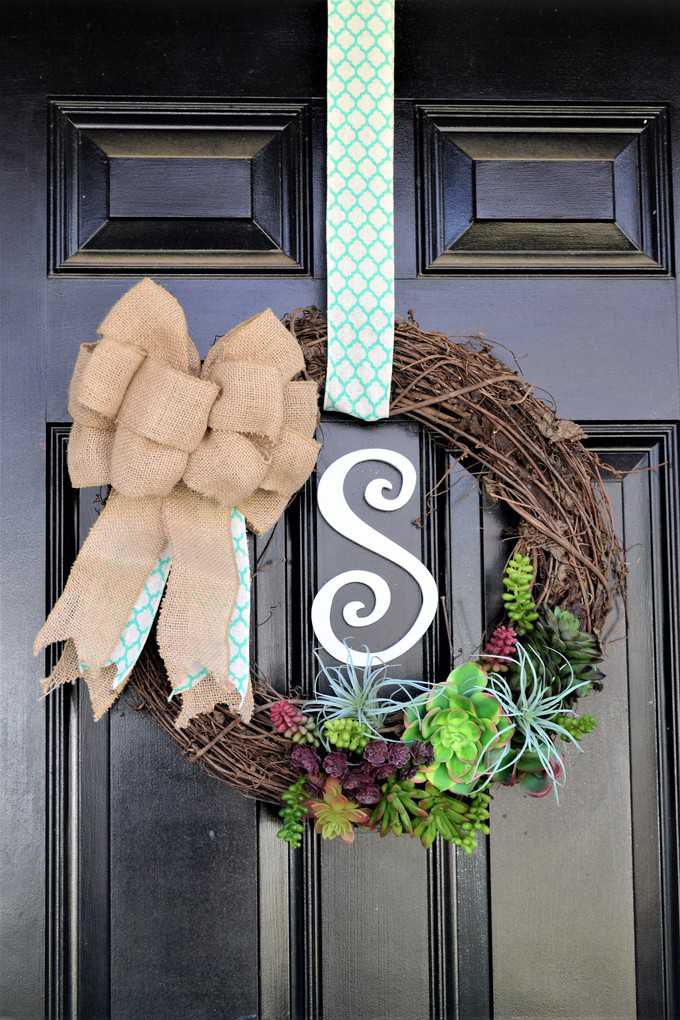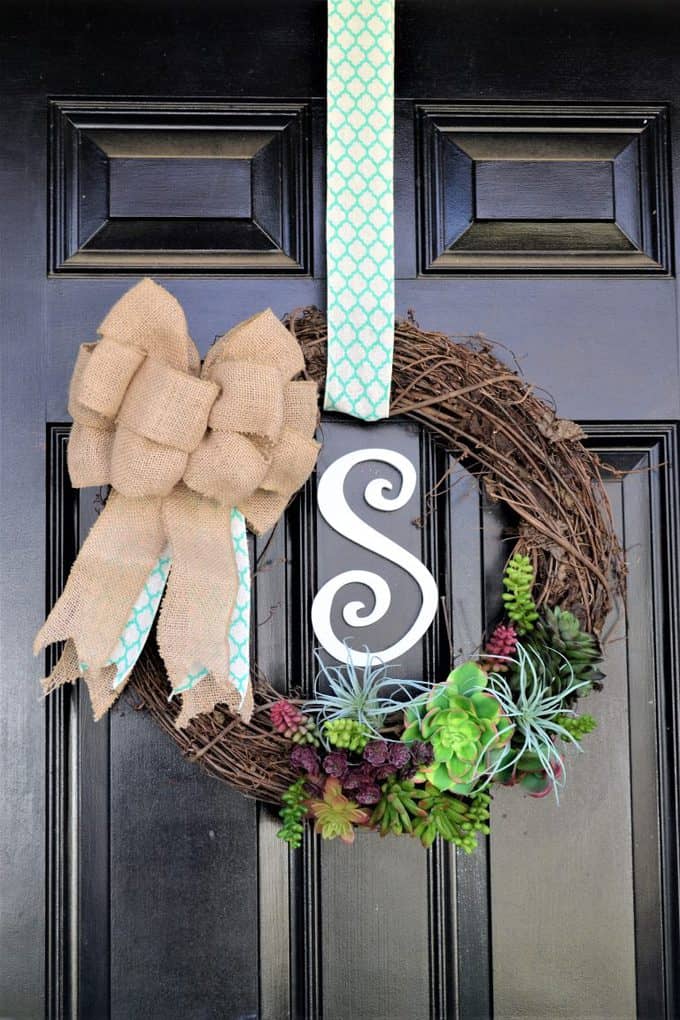 This wreath adds such a welcome pop of color, texture and pattern to my front door, and I love how a quick trip to Hobby Lobby can inspire such simple, yet high-impact, home decor! It's the perfect way to welcome spring into my home.
How do you welcome spring into your home and door decor?
This is a sponsored conversation written by me on behalf of Hobby Lobby. The opinions and text are all mine.