This post is sponsored by BabbleBoxx.com on behalf of Flatiron Books & Breville
An easy and delicious strawberry sorbet recipe featuring the Breville Smart Scoop ice cream machine. This is the perfect summer recipe!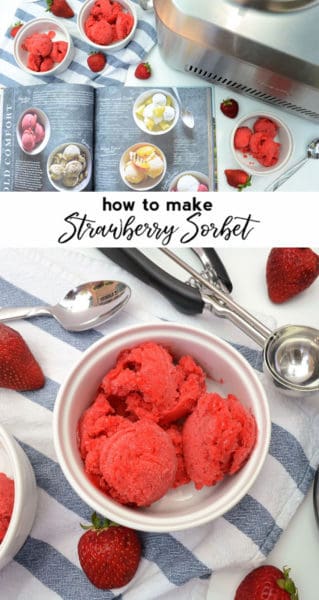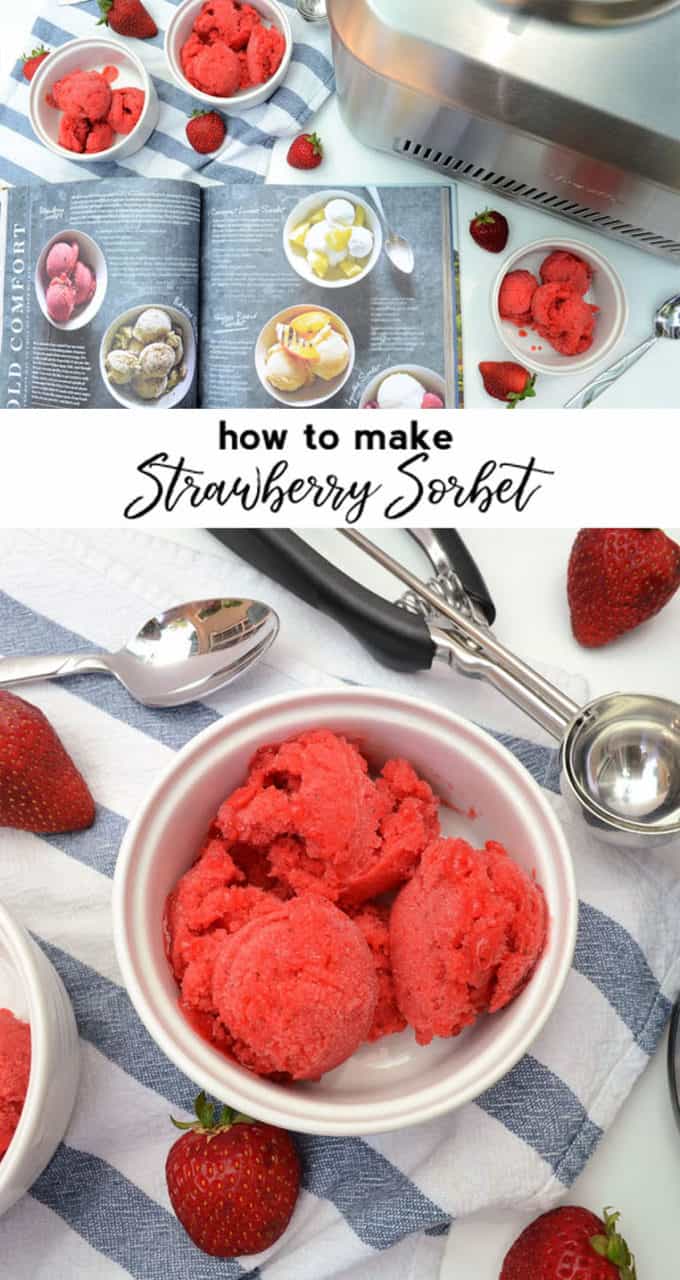 A few months ago, I shared the latest Babbleboxx featuring entertaining favorites, including Oprah Winfrey's cookbook, Food, Health and Happiness. Naturally, I couldn't wait to dig into the 115 chef-created recipes to find some new family favorites. I started, of course, with dessert!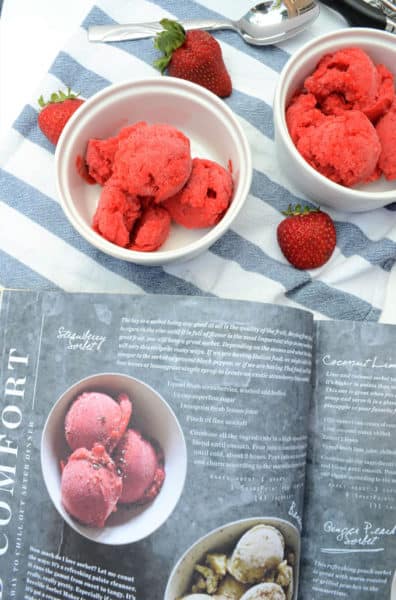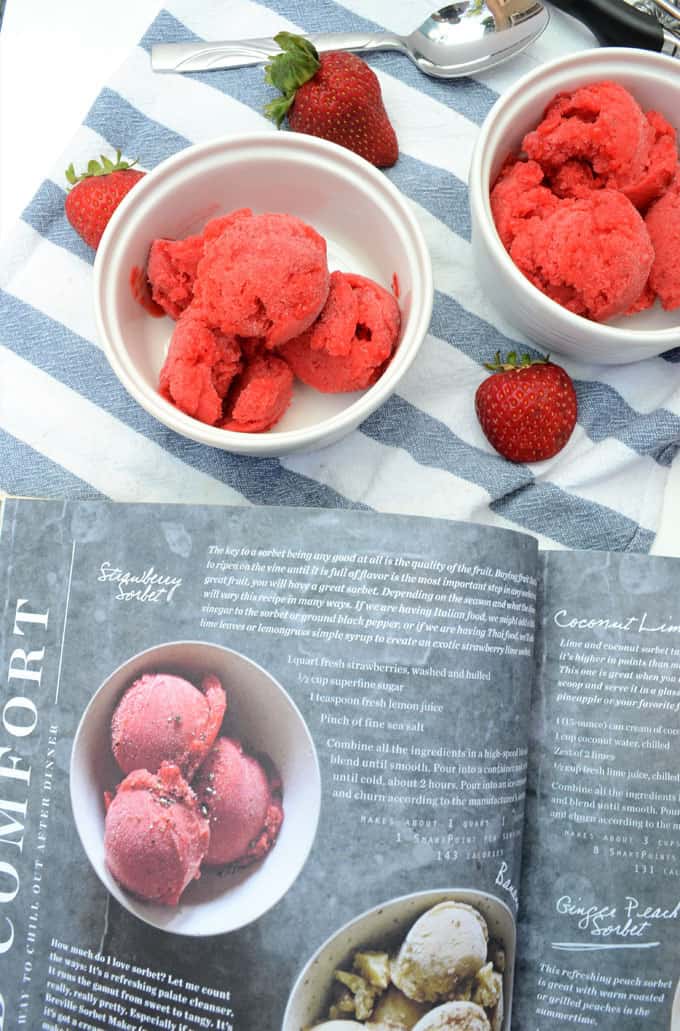 If you don't own an ice cream maker yet, you'll want to change that ASAP. Using a recipe from Oprah's cookbook and The Breville Smart Scoop, we made a fantastic and surprisingly easy Strawberry Sorbet.
If you're not familiar with The Breville Smart Scoop, one of it's main features is that it's the first ice cream maker to automatically sense the hardness of the mixture based on your selection. It has a self-refrigerating compressor that brings the ingredients to below freezing temperature, a timer, and a keep-cool setting (that keeps your dessert ready until it's time to serve).
I tried a few easy recipes to get familiar with The Breville Smart Scoop, and I'm looking forward to creating my own ice cream and sorbet recipes (with the help of my two little ones who have lots of opinions on what ingredients make the best ice cream).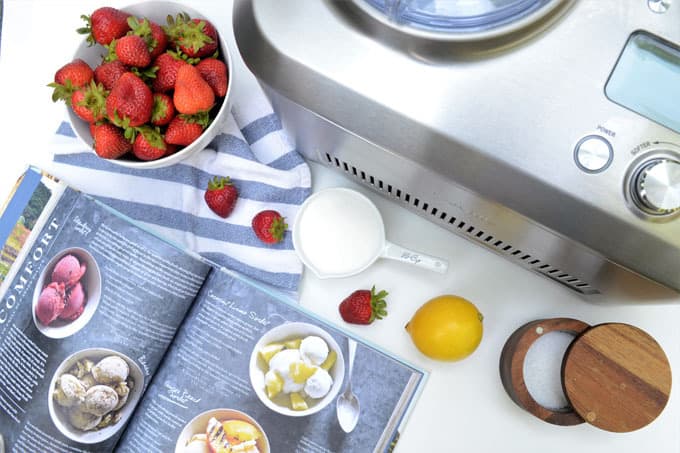 To start, gather all of your ingredients:
1 quart fresh strawberries, washed and hulled
1/2 cup superfine sugar
1 teaspoon fresh lemon juice
pinch of fine sea salt
Combine in a blender until smooth. Chill in the refrigerator until cold, then pour into your ice cream maker and let it do the rest of the work for you.
Here's the mixture after blending, on it's way to the refrigerator to cool.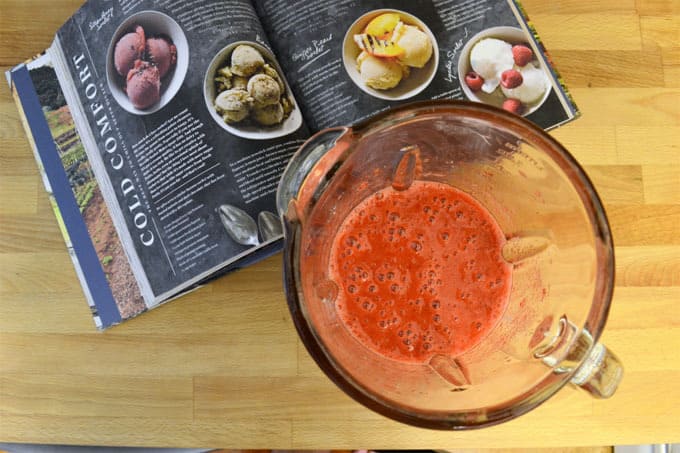 We love how The Breville Smart Scoop allows you to customize your dessert by selecting from 12 hardness settings, with pre-sets for the most popular options, including sorbet, frozen yogurt, gelato and ice cream. It has an easy-to-read LED display, and features a clear lid with a large opening for adding mix-ins.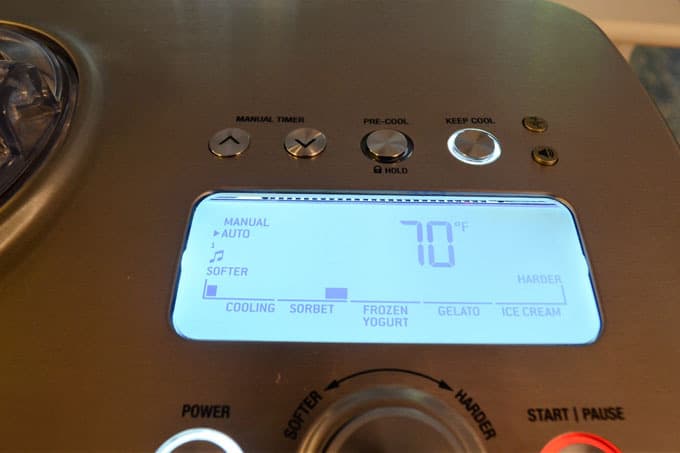 And just a little while later, we had this! Delicious, healthy, and easy Strawberry Sorbet that the whole family loved. The kids preferred it unadorned, but I added fresh basil and a drizzle of good balsamic glaze to mine. Fresh mint or a grind of fresh pepper are other easy and delicious toppings.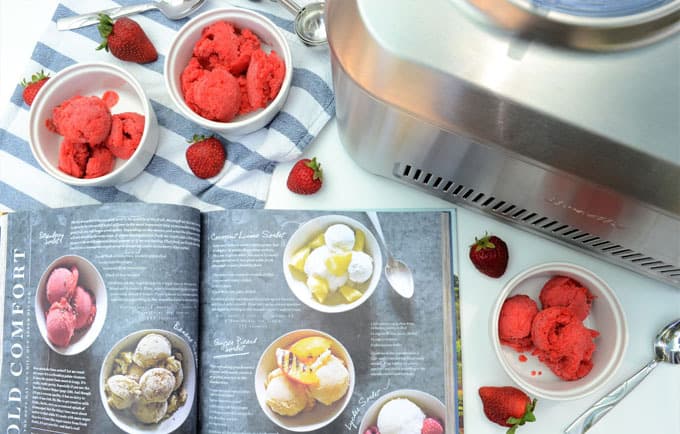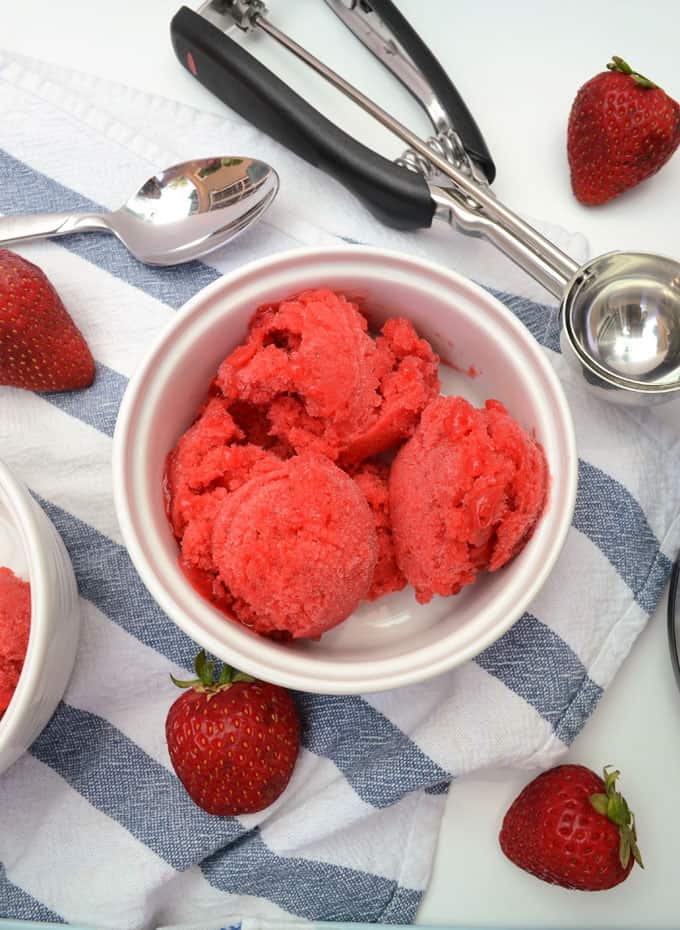 This is only one of several sorbet recipes in Food, Health and Happiness, and I'm already looking forward to trying another one (or three).
I'd love to know: what's your favorite ice cream or sorbet recipe? I'd love suggestions on what to make next! Leave a comment and let me know!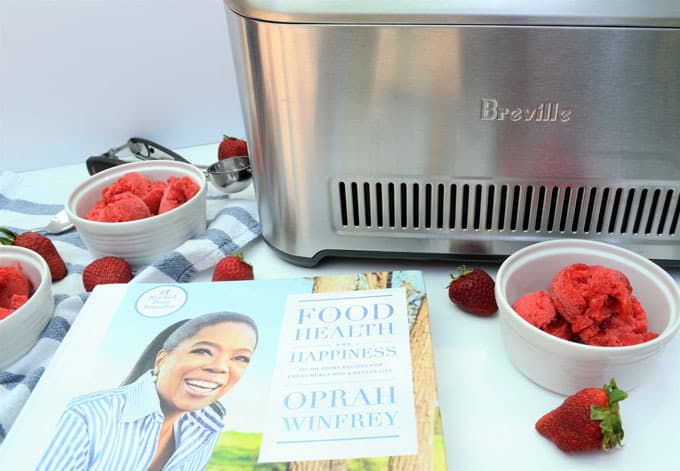 Thanks for reading all about how to make strawberry sorbet with the Breville Smart Scoop & Oprah's cookbook, Food, Health and Happiness!
Have a fantastic day!