This cupcake liner wreath is colorful and perfect for spring! Customize it with your favorite colors! The dip dyed technique adds a fun dose of color and charm.

A wreath made from cupcake liners? Of course! It's super simple and perfect for spring!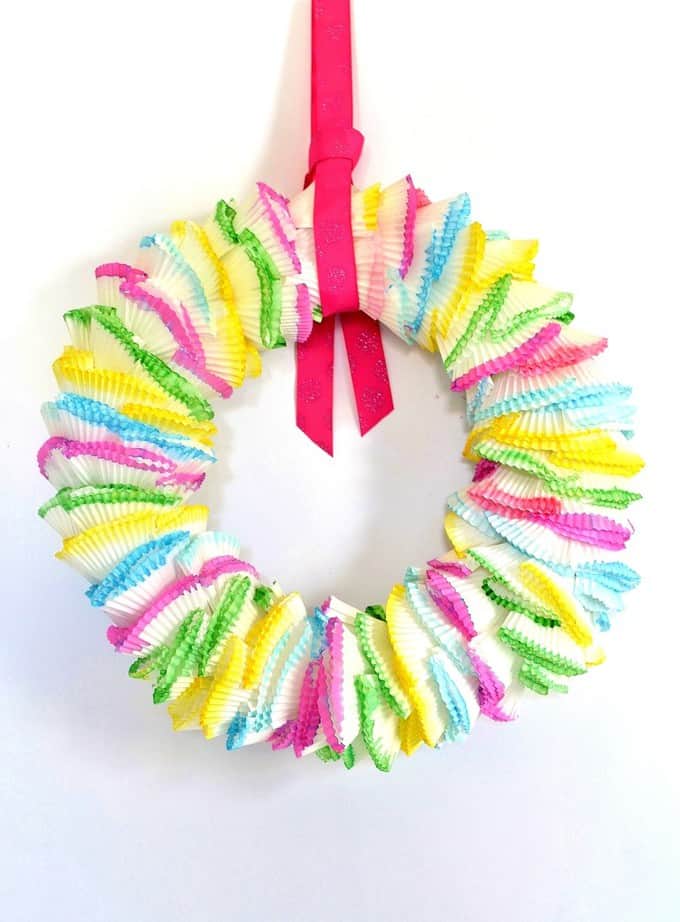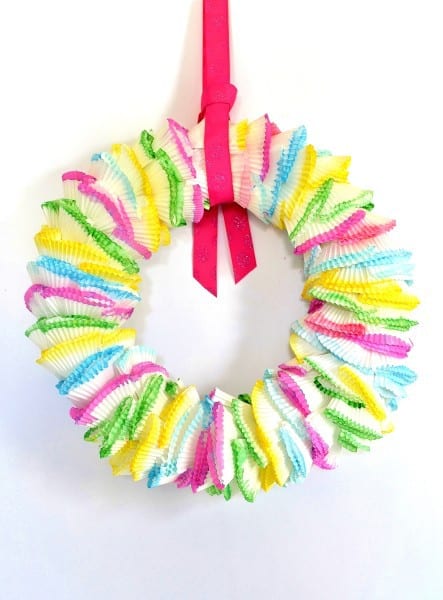 I was inspired by plain white cupcake liners, and this watercolor doily garland I shared a while back. Plain white craft supplies plus a dose of color can always, in my opinion, be turned into something amazing.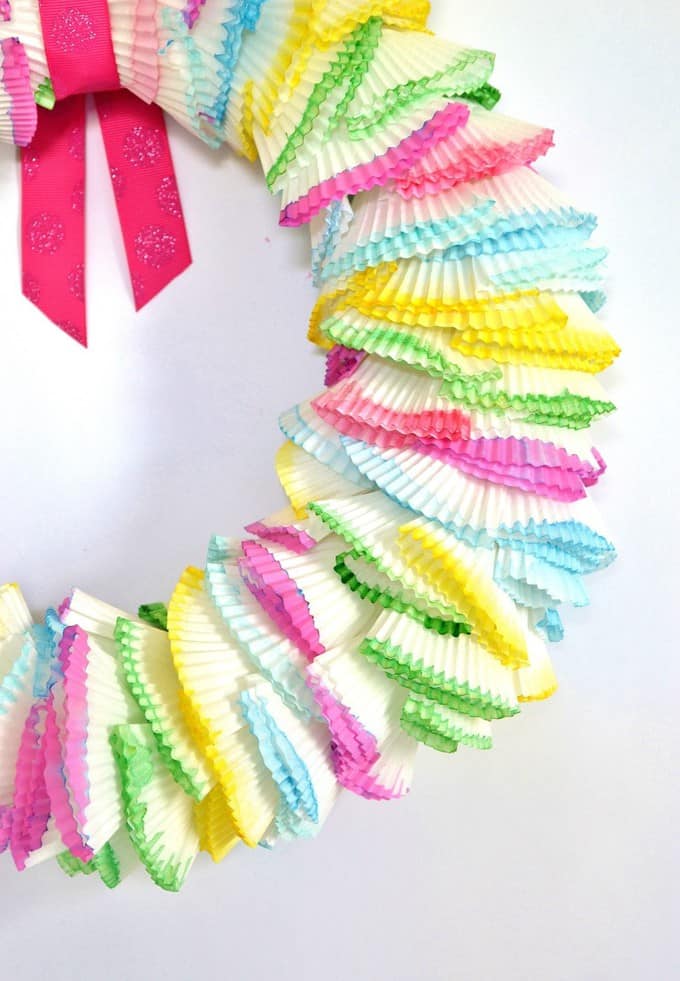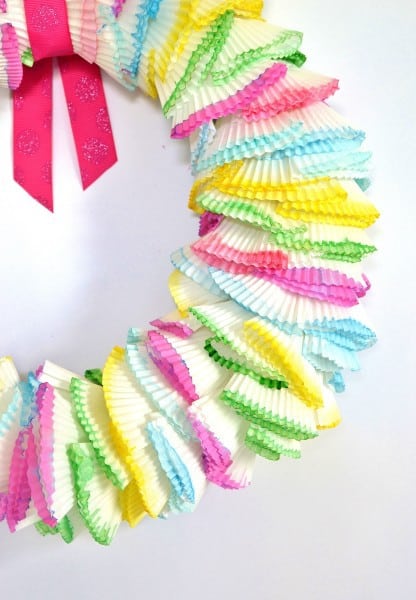 Materials:
Paint or Food Coloring 
Straight Pins
Wreath Form
Ribbon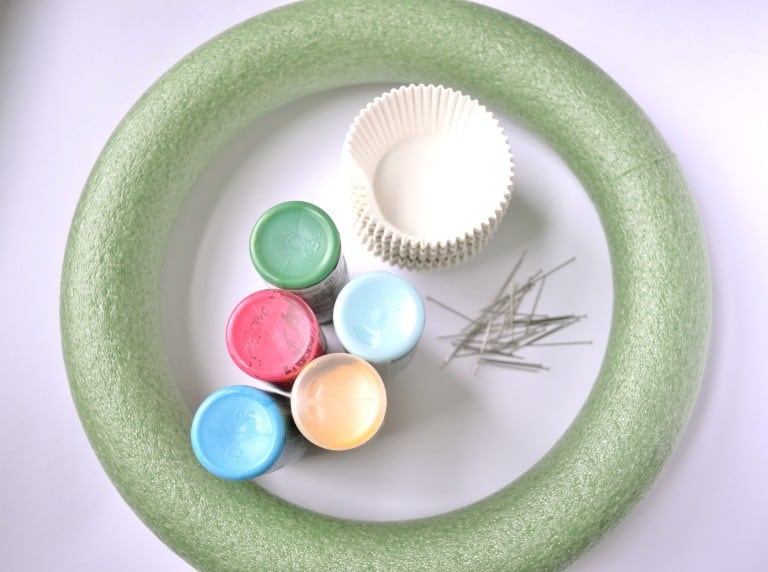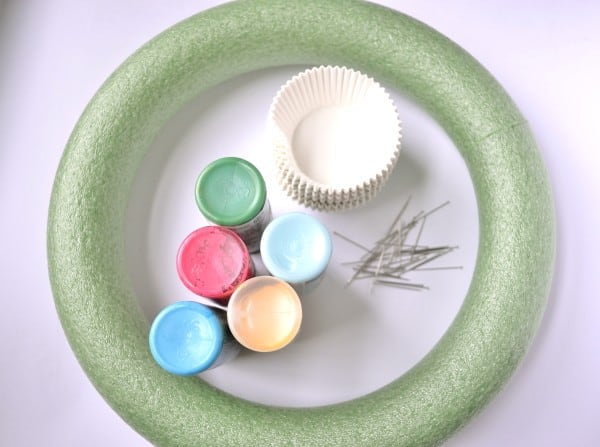 Step 1: Separate your cupcake liners. I used two packs of the large ones, and I'm so glad I chose the large liners over the small…using the mini liners would have been much more time-consuming.
Take a liner, and fold in half, then fold in half again.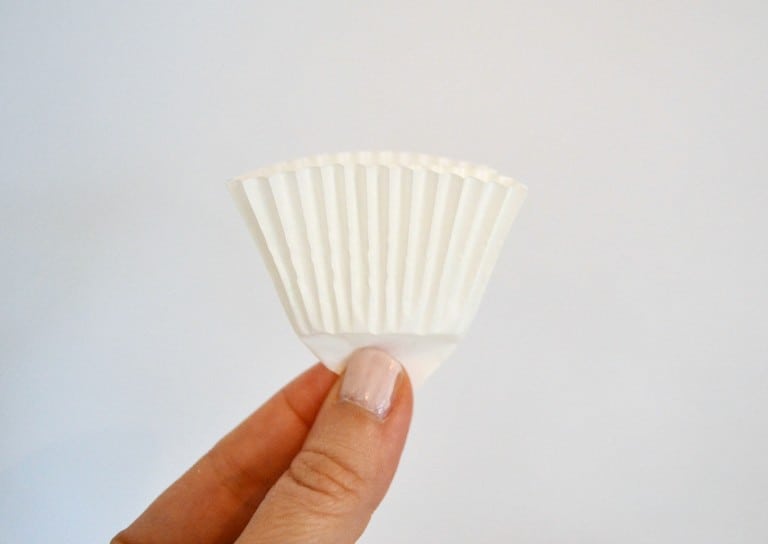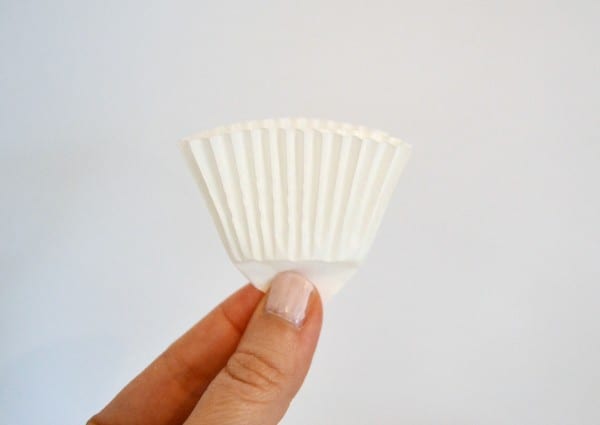 Step 2: Take your folded liner, and add your color. You can do this several ways! You can add a drop or two of food coloring to water, you can use watercolors and a paintbrush, or you could add a drop of craft paint to water and stir together (I did the latter).
Dip your folded liner into your colored water and place it on newspaper or cardboard to dry. Repeat with the rest of your liners.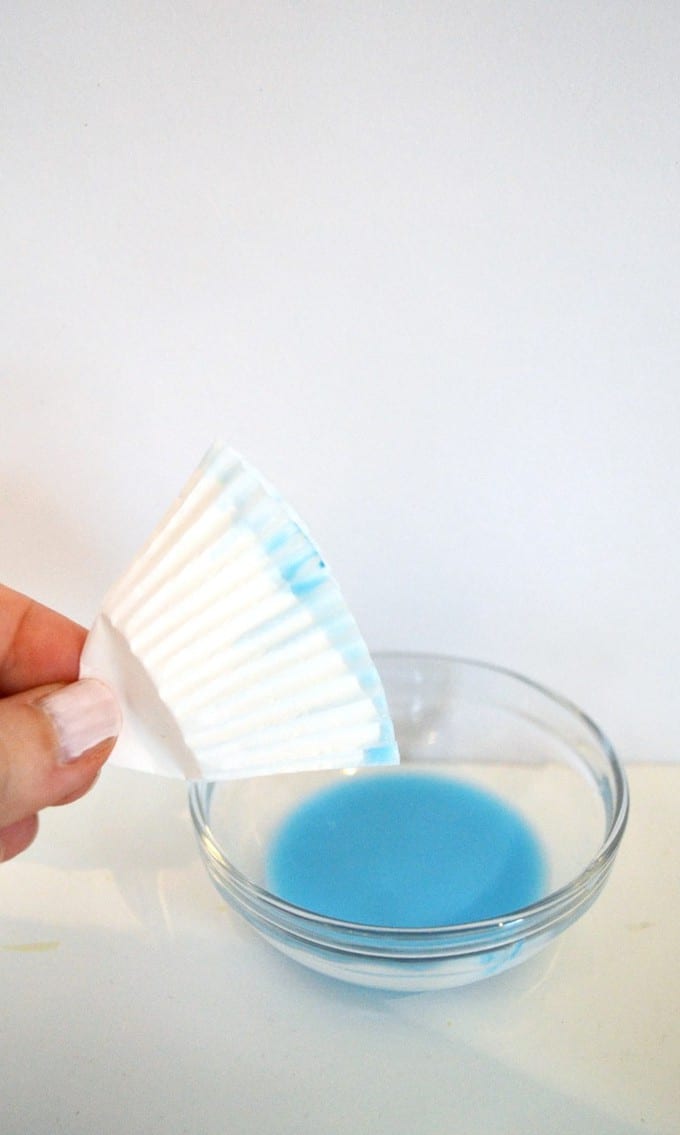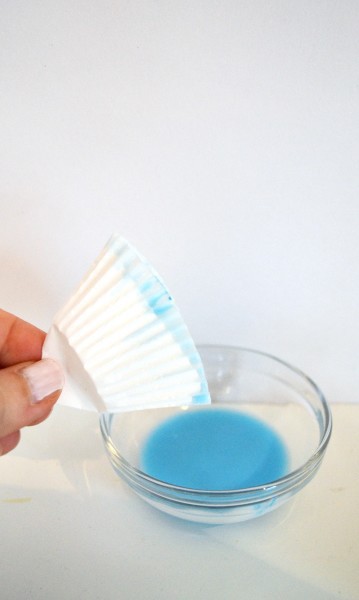 Step 3: Once dry, pin your folded liners onto your wreath form, being sure to overlap them a bit. I used the same color for each row, but you can mix and match the colors however you'd like.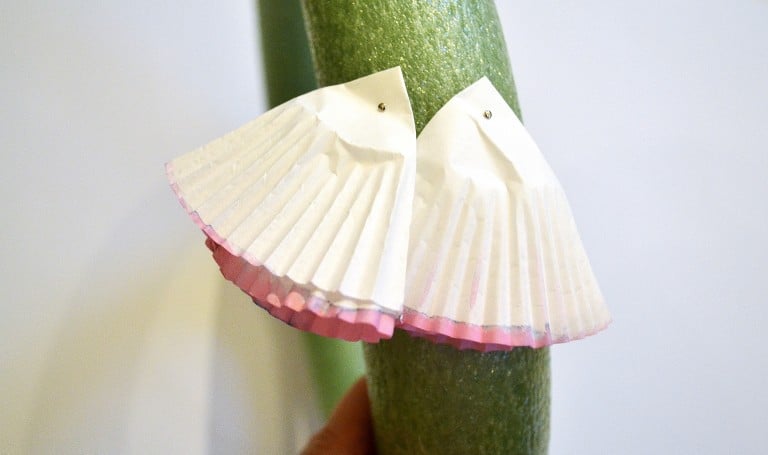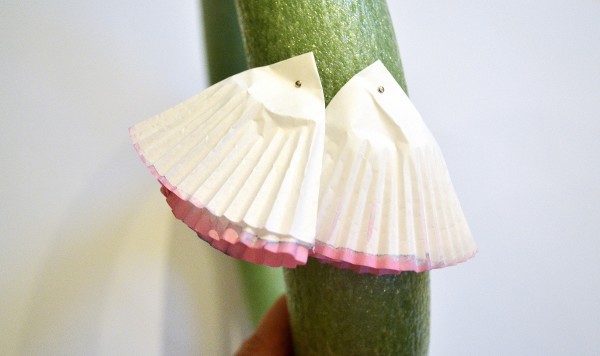 After a few rows, this is what you'll have…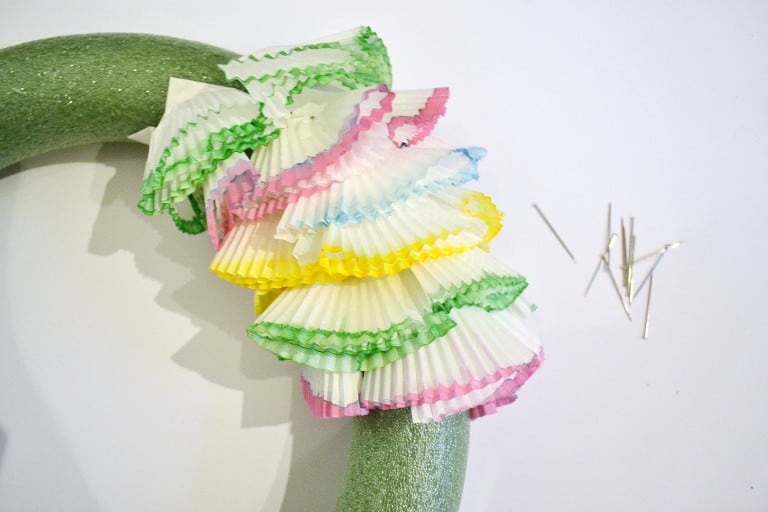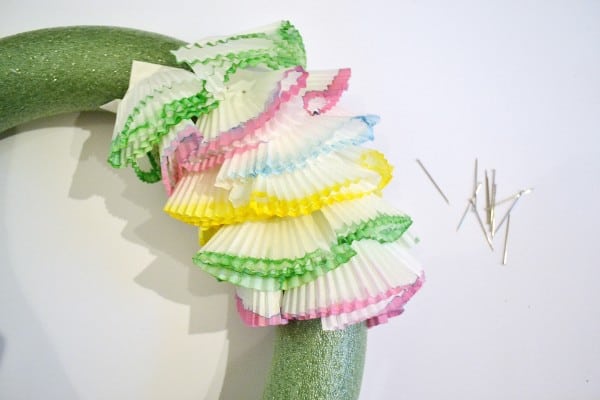 Occasionally you'll need a extra pin here or there, just to keep the liners from shifting too much. Make sure your entire wreath is covered.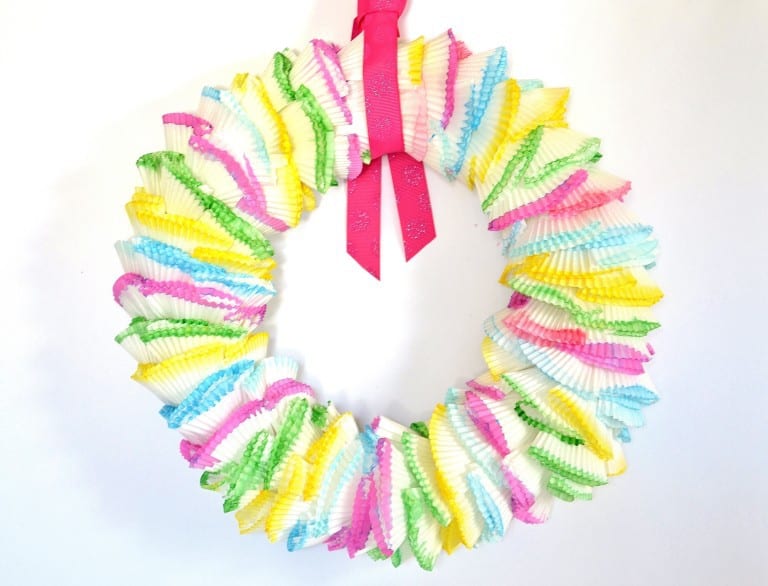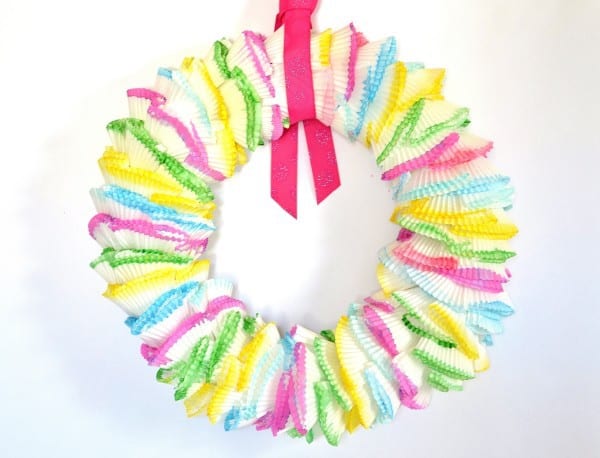 And that's all there is to it! I tied a piece of ribbon to the top of my wreath, and plan on hanging it in my daughter's room.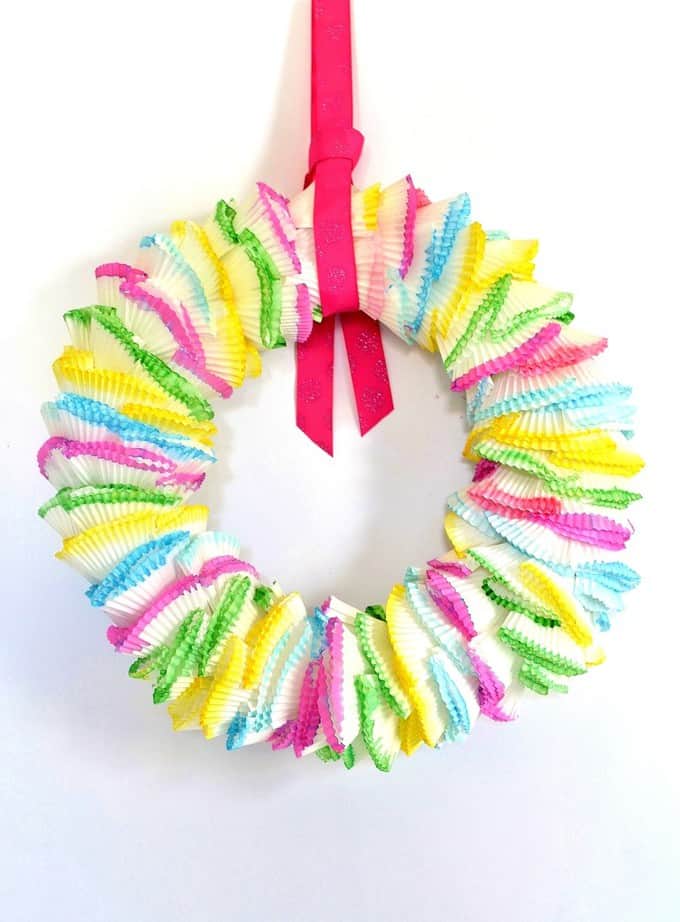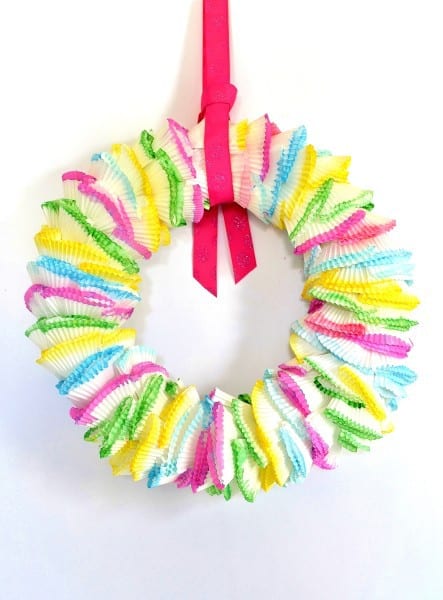 What colors would you choose for a cupcake liner wreath? I chose pink, blue, yellow and green, but I'd love to see one in shades of blue! 
Thanks for reading all about how to make a wreath out of cupcake liners! Have a crafty day!