We hope you enjoy the products we recommend. Just so you know, burlap+blue receives a commission from products purchased from this site. Oh, and one more thing, prices are accurate and items are in stock at time of publication.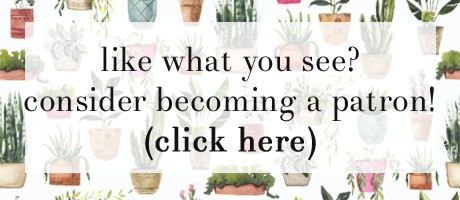 Nail polish mugs are an easy and quick craft project! Make them for yourself and your own home, or make a batch to give as gifts!
As the weather gets cooler, a great cup of coffee is my fairly constant companion throughout the day. It warms me, energizes me, and helps me tackle my to-do list. In short, it helps me live a Life Well-Crafted.
Another essential aspect of a Well-Crafted Life, for me, is crafting! Looking through my collection of cute, but non-coordinating mugs, I decided an easy mug craft needed to move to the top of my to-do list, so I tried my hand at the DIY mug trend…with nail polish! Nail polish crafts are so trendy these days, so I was excited to try one myself.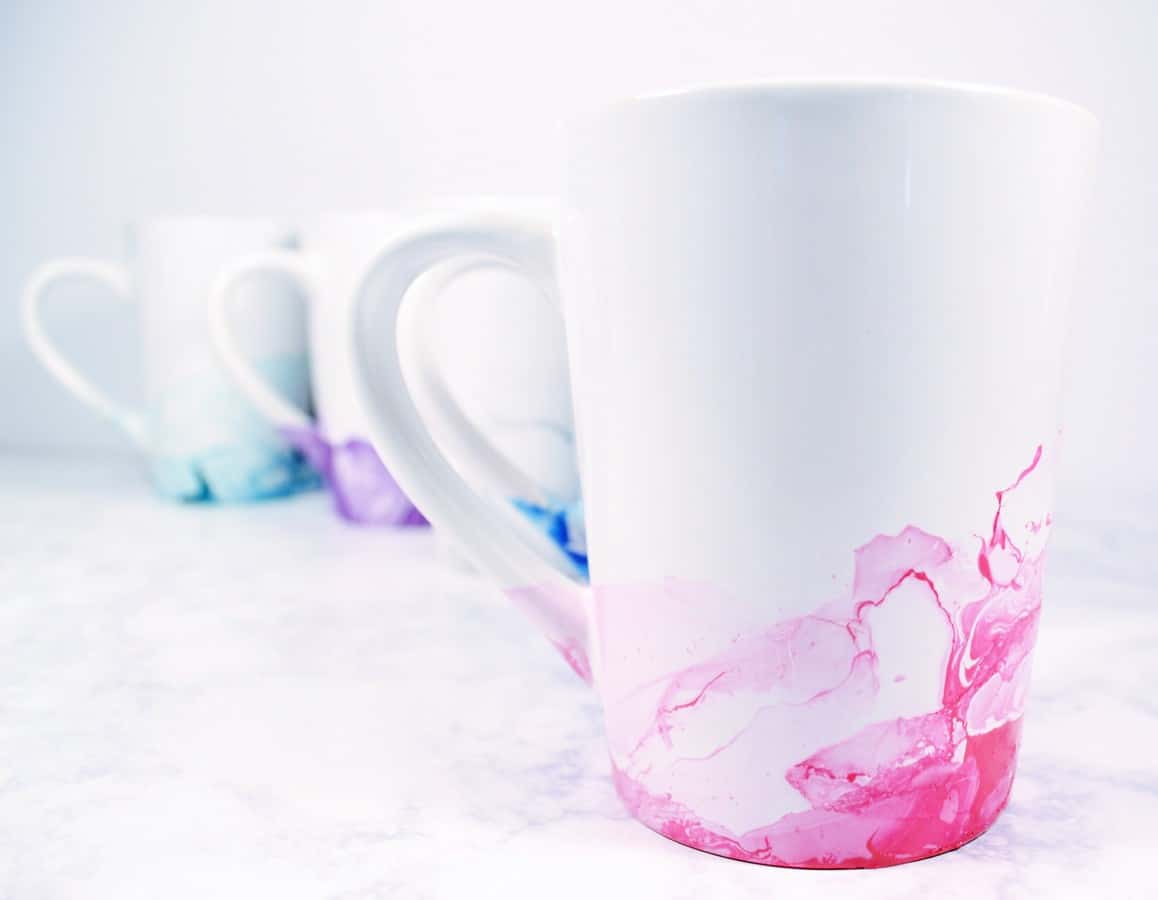 I've seen nail polish marbling done before, and I've always loved the organic and free form feel of the end result.
Before we get to the how-to, though, let me re-introduce you to my favorite thing to put inside of one of these marbled cuties…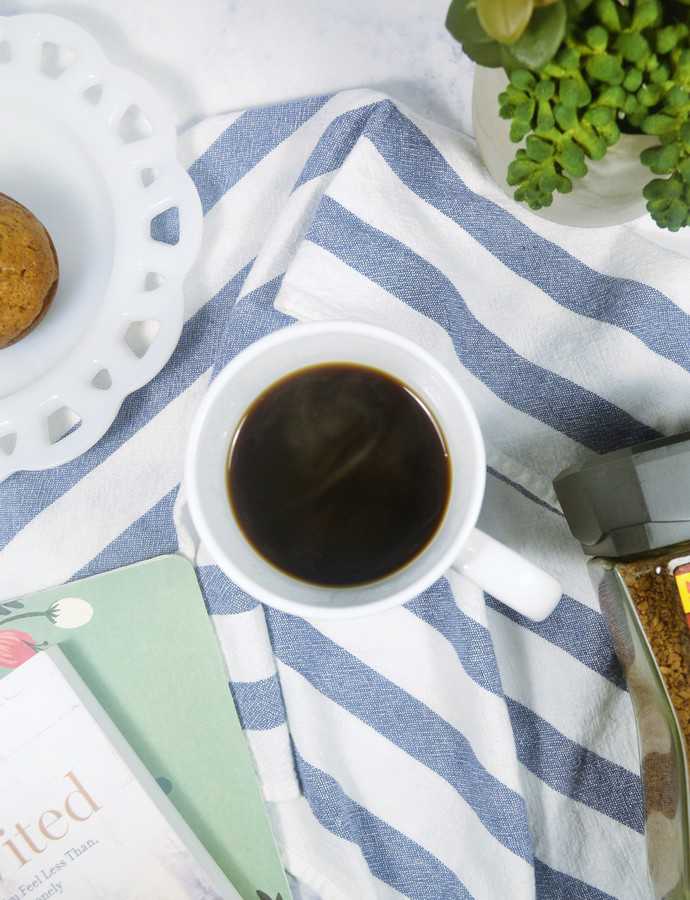 I recently switched up my morning routine, subbing in NESCAFÉ® Taster's Choice® for my usual cup of coffee, and I honestly am so happy with the result. I've been crushing on the Hazelnut blend, and adding a bit of whipped cream, ground cinnamon, and a cinnamon stick for a bit of decadence and fall flavor.
NESCAFÉ® Taster's Choice® knows all about the importance of a good cup of coffee to a Well-Crafted Life. They use only responsibly-sourced beans, then they roast, brew, and flash-freeze their coffee to lock in freshness. Simply add hot water for a well-crafted cup of coffee made simple. You can choose between a glass jar and stick packs (my preference), as well as six flavors (I LOVE the Hazelnut!) and roasts to get the perfect cup each time.
NESCAFÉ® Taster's Choice® recently upgraded its 7oz containers from plastic to glass jars. The glass jars not only lock in freshness better but also showcase the instant coffee granules inside. Now it looks as good as it tastes!
Want to learn to make your own nail polish mugs? Let's get started…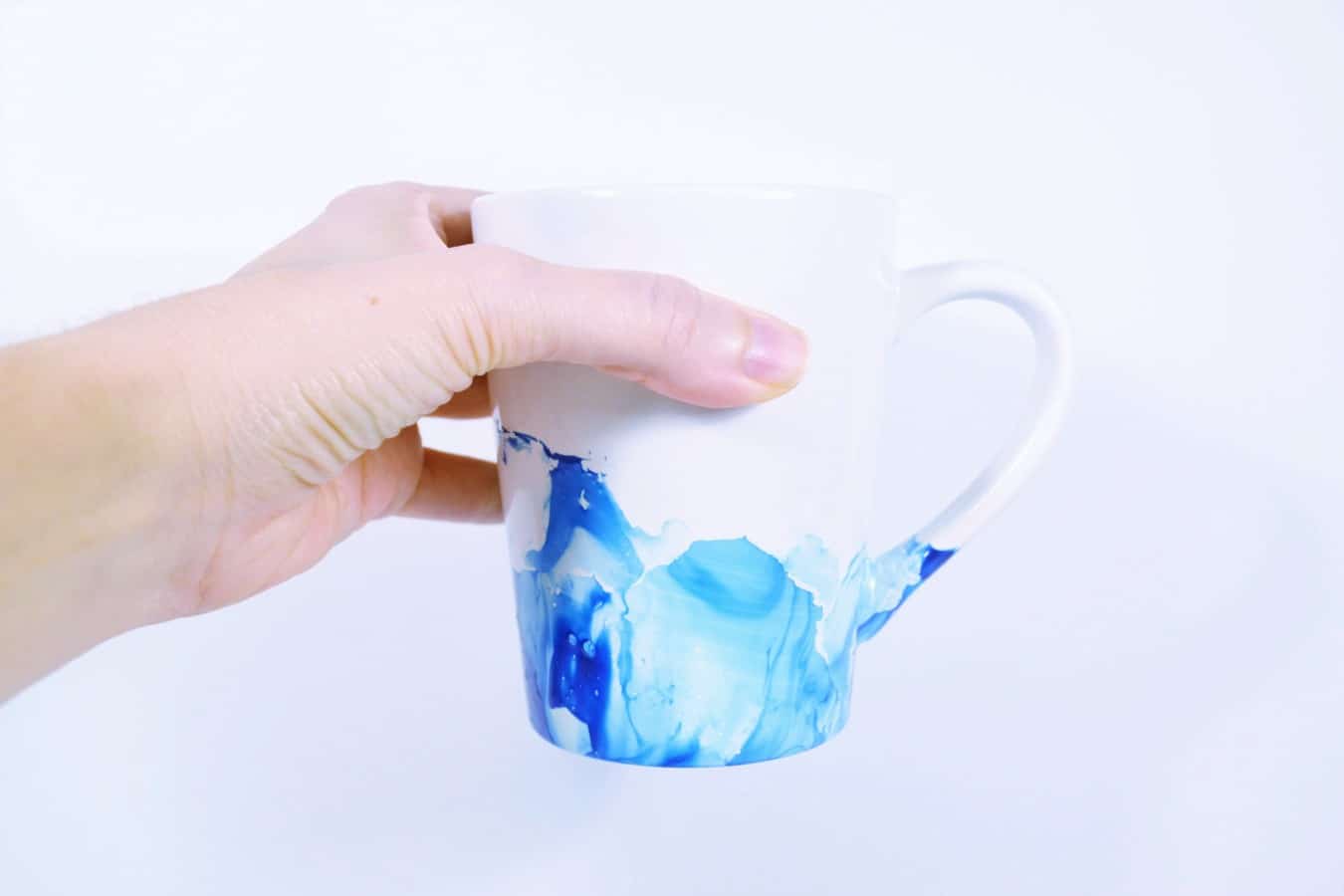 Materials:
Nail Polish
Plain White Mugs (Washed and Dried)
Disposable Tub
Skewer or Toothpick
Dishwasher Safe Mod Podge (optional)
Parchment Paper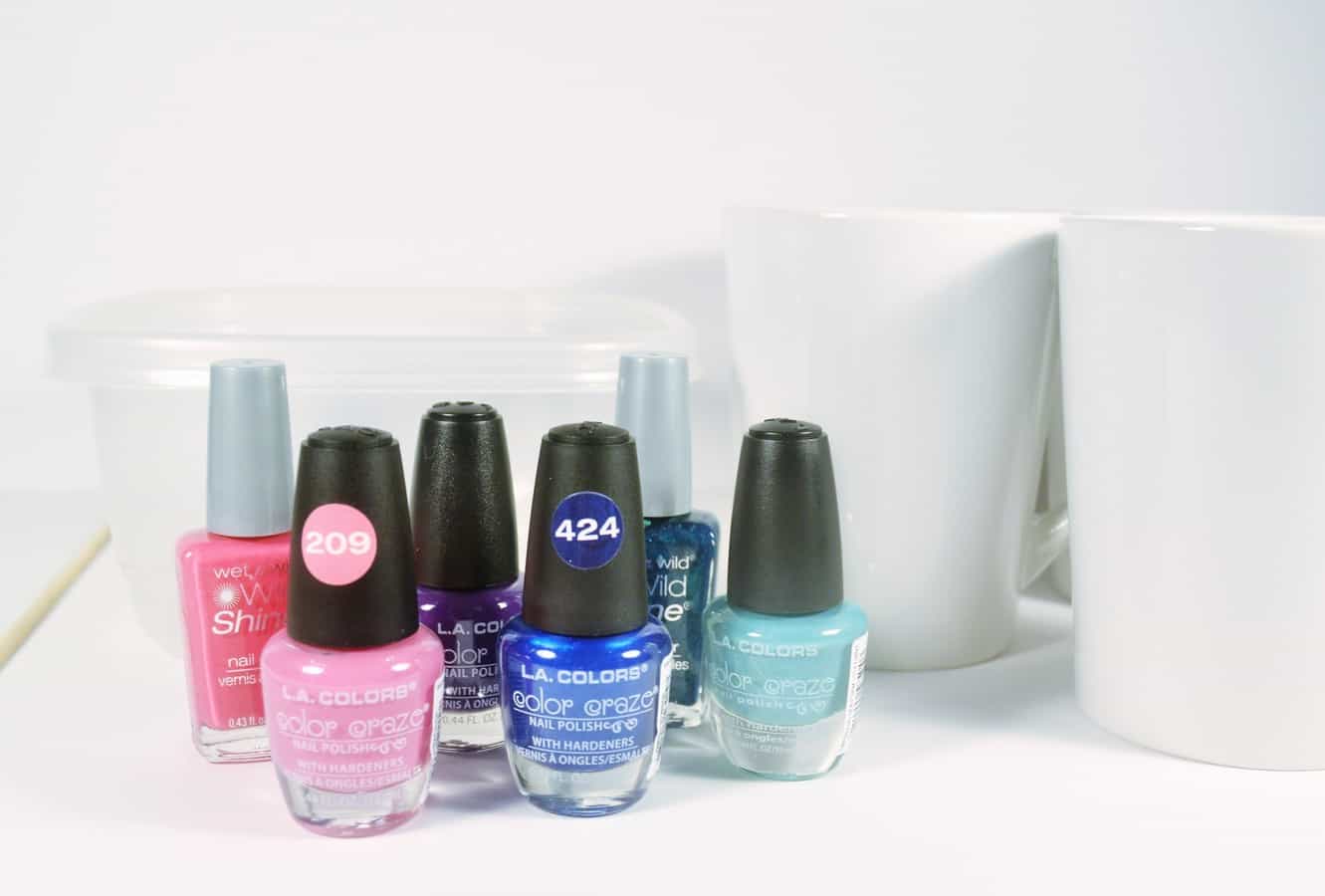 The best tips I can give you for marbling with nail polish is 1) use hot water, and, 2) work quickly. The nail polish is going to want to harden pretty quickly upon hitting the surface of the water, and hot water will delay this process a bit.
Fill your tub (use one that you don't mind throwing away afterwards) with hot water, and carefully drip your nail polish onto the surface of the water. Pour as close to the surface as you can, as this will keep the nail polish from sinking down into your water.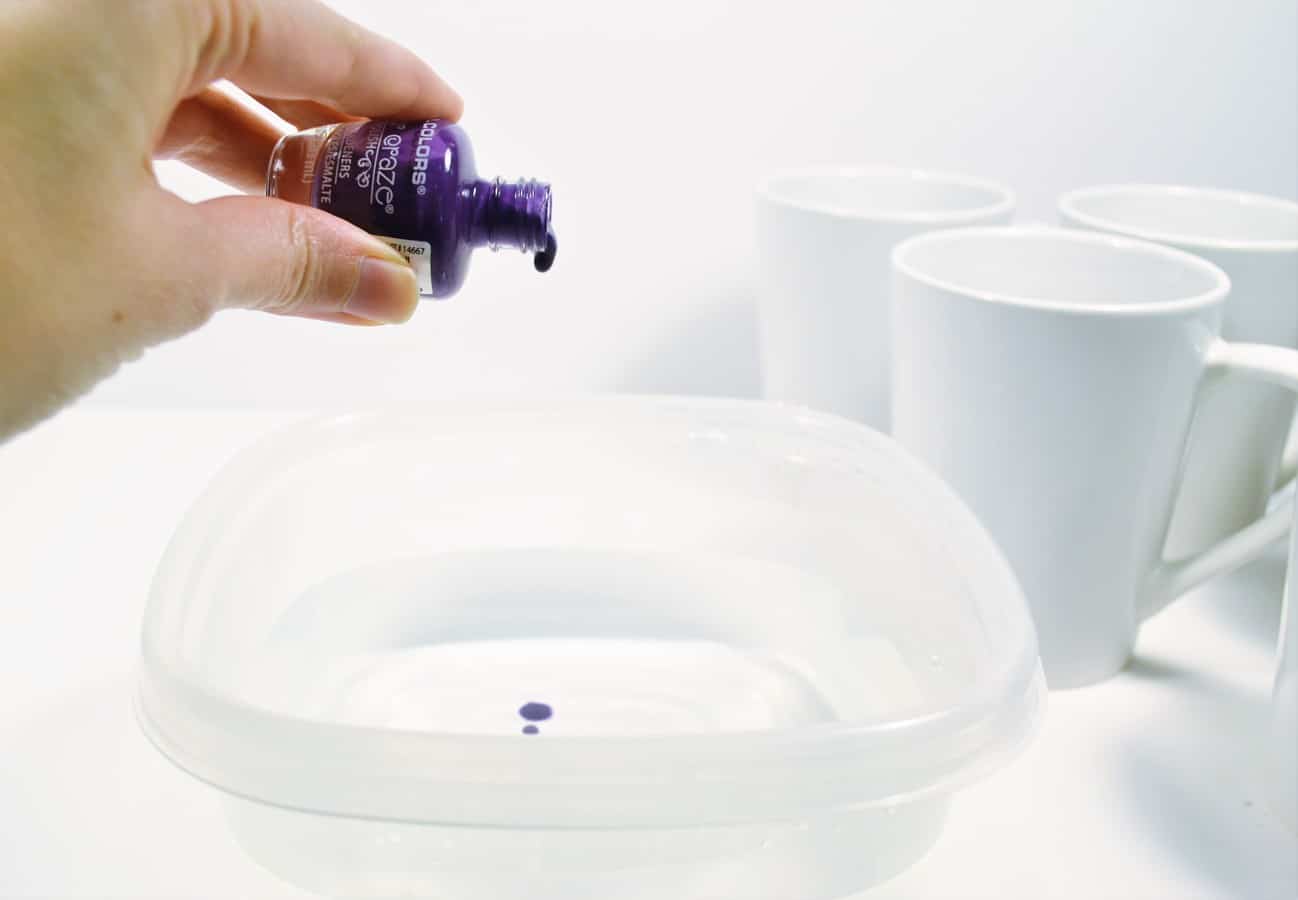 If desired, use your toothpick or skewer to swirl the polish around so that it covers the surface of the water. Immediately dip your mug into the water, and let it sit for a second or two to help the polish adhere to the mug. Remove mug, and place upside down on parchment paper to dry.
Switch out water between mugs, and repeat!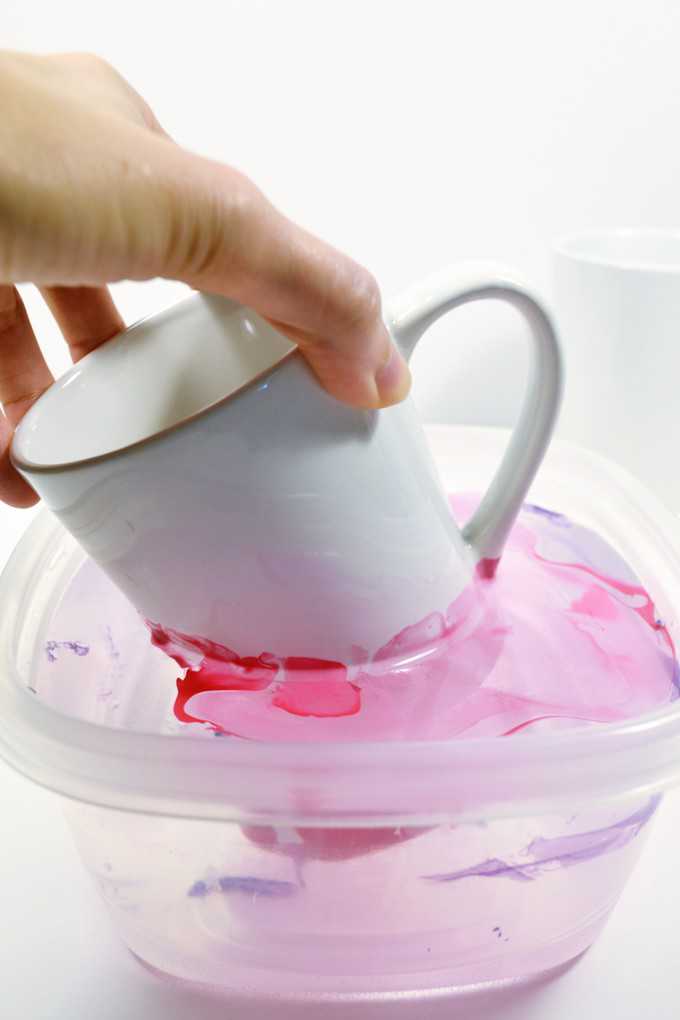 Once you begin, you'll be amazed at how quickly the process goes. I marbled all five of these mugs in less than 10 minutes.
If desired, you can seal with a couple of coats of Dishwasher Safe Mod Podge. I'm not sure if I'd necessarily stick them in the dishwasher, but it'll give them a bit more protection from day-to-day hand washing.
Quick note: You will want to be careful not to get any nail polish near the top of the mugs (where your mouth would touch). As I said above, I'd recommend hand washing only.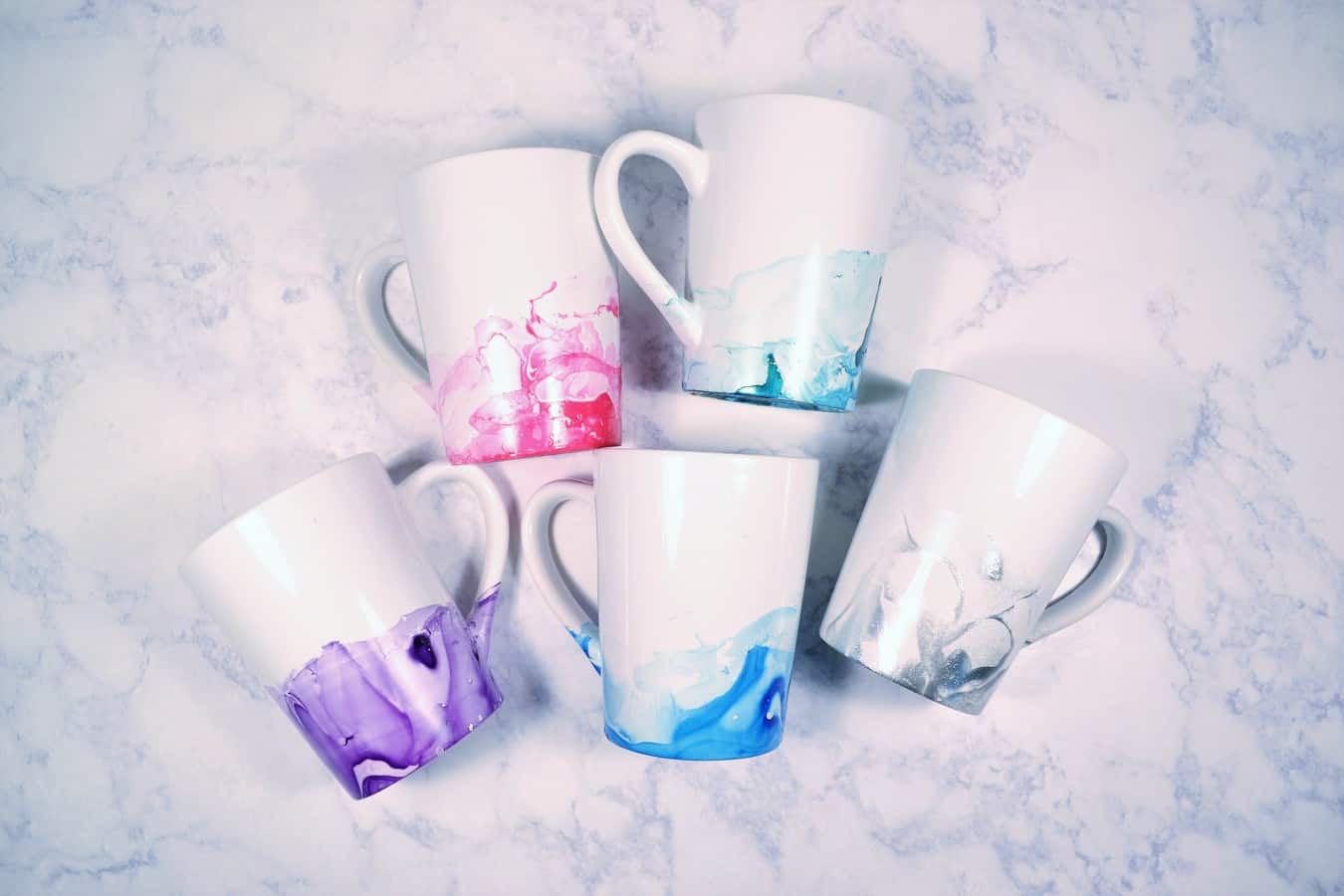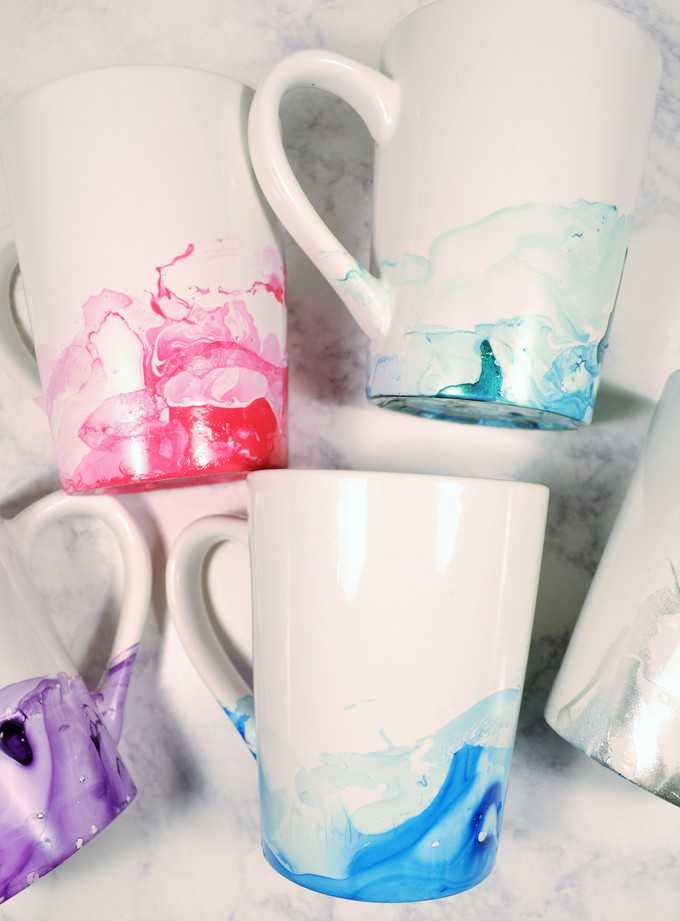 Want more coffee inspiration? These "but first, coffee" printables are perfect to add to your kitchen or coffee bar.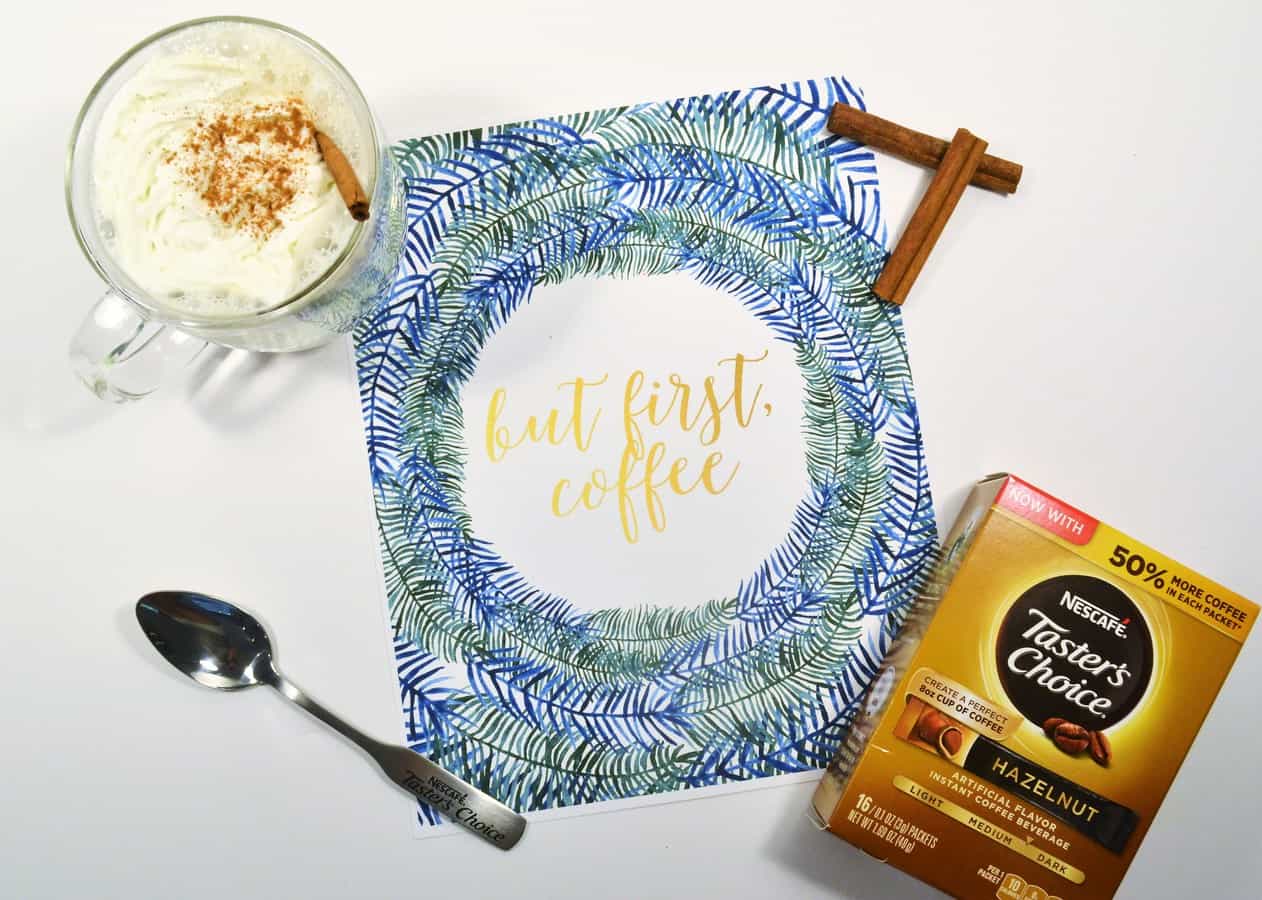 Thanks for reading all about my marbled nail polish mugs! Have a crafty day!