Interested in monetizing your site with Mediavine? Here' are some of the most important things I've learned in my five years as a Mediavine publisher!
If you're a site owner, you know there are so many aspects of running a website, everything from creating content to SEO to social media (and these are just the tip of the iceburg).
Ever since my post a few years ago about my experience with Mediavine, the questions I get asked most about blogging revolve around monetization.
For good reason, too. Monetization is a complex topic and, if you've grown to rely on your blog income, as I have, it's not one to take lightly.
2021 marks my five year anniversary with Mediavine, and to commemorate the occasion, I wanted to gather up my most helpful tips for new and future publishers in one blog post.
But, first, some basic information on Mediavine and what they offer.
What is Mediavine?
If you're wondering what exactly Mediavine does, it's this: they manage the ads on your site with a data-driven approach that balances income and user experience.
Ads are only the beginning, though.
Mediavine has created a fully-optimized WordPress theme, Trellis, which I have on both of my blogs, as well as two can't-live-without plugins-Create and Grow.
They have an engaged and helpful Facebook community, blog, podcast and training series (such as SEO Like a CEO), to help educate on everything from growing traffic to SEO to video.
There is so much Mediavine does that I still do not fully understand, but that's the beauty of partnering with them. They do the heavy lifting so I can focus on what I do best: creating content.
How Much Money Do You Make with Mediavine?
This is want people really want to know when they ask me about having ads on my site.
When I started blogging, I used AdSense, and was lucky to make $10 a day. Not long after, I moved to BlogHer, where I did better, though not by much.
I had high hopes for Mediavine, and my first year didn't disappoint.
In my first year with Mediavine, from September 2016 to August 2017, I made $26,516, by far the most income my little blog has ever produced.
Since then, there has been some fluctuation, which is normal, but my daily income from ads alone usually falls into the $40-$100 (though there are certainly outliers), and my RPM (estimated earnings per every 1000 impressions) fluctuates from about $15-$35.
There's a lot of seasonal fluctuation regarding CPMs (CPM is a pricing structure that is used to determine the price of 1,000 advertising impressions), which accounts for much of the reason I make more some days rather than others.
Full transparency here: I had to double check the exact difference between RPM and CPM which is slightly embarrassing but should prove my point: if you have a good ad management company you don't have to know it all. You can focus on what you do best and let them handle the rest.
I don't think the best use of this post is to get technical and tell you things you can research about Mediavine yourself, though.
Also, you will soon figure out (and probably have already) that my technical knowledge regarding ads isn't impressive.
Again, the good news is that if you're with Mediavine, it doesn't have to be. They do the hard work for you.
What I would like to do is share some standouts about what I've learned over the past five years as a Mediavine publisher.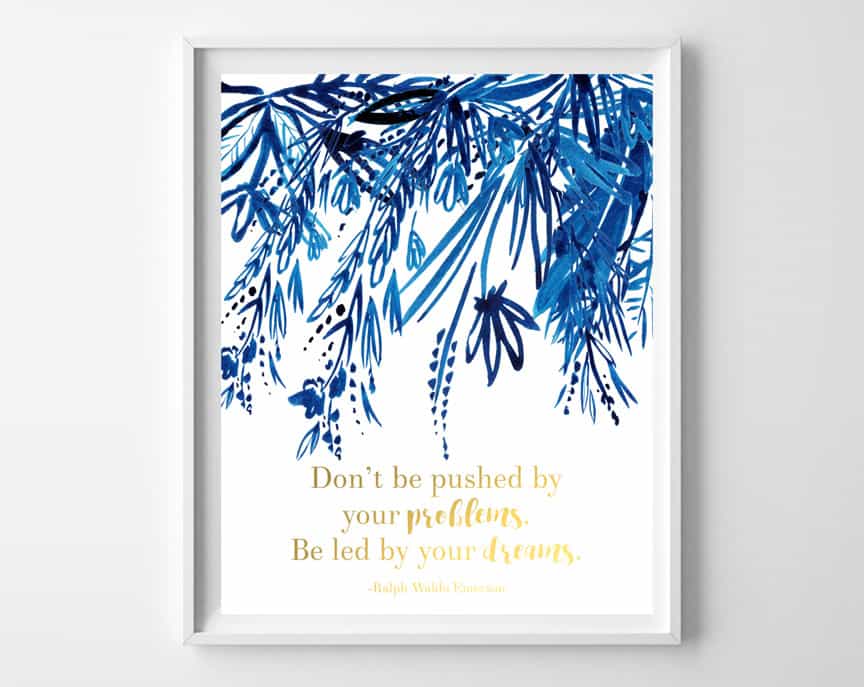 indigo and gold wall art printable
Mediavine: What to Know and Expect
Putting your site's financial success in someone else's hands is a big step.
Whether are just starting out with Mediavine, interested in becoming a publisher, or have been with them for years, hopefully some part of my experience will help you as you navigate the world of site monetization.
Here are three things I've learned after five years with Mediavine that I hope help you, as well.
They treat all publishers equally, so don't hesitate to reach out. Once I started hearing about what some Mediavine publishers make, I was surprised my emails regarding my tiny sites were answered at all.
Yet, Mediavine has always been so good at treating the smaller sites with the same, quality customer service as they treat their large publishers. I don't know why I would doubt this because I have zero evidence to the contrary.
When you have a question, don't hestitate to reach out to their team.
This is something I still have to work on, to be honest. Just today I reached out with an issue I'd been having with my site for a few days.
I hesitated reaching out for a myriad of silly reasons. I didn't want to bother someone with something minor, I wanted to figure it out myself before taking up someone else's time, etc.
Fortunately, I ended up coming to my senses and emailing them today and thank goodness I did. My income was absolutely being impacted and there was no way I would've figured out the fix without their help.
The Mediavine team is there to support you, and if it's a problem they aren't able to fix, they will tell you so you can find a developer or designer who can.
Take immediate advantage of the Mediavine community. Really, don't hesitate.
If you are a part of Mediavine (and even if you aren't) you have so many resources at your disposal to make the most of your blog and income.
Join the main Facebook group, and then consider joining their social share group (where you are able to connect with other publishers for help with social share threads, collaborations etc).
Peruse their blog, join their challenges, listen to the podcast, and in short, opt in to ALL THE THINGS. Their resources are clear, up-to-date and just plain helpful. Take advantage.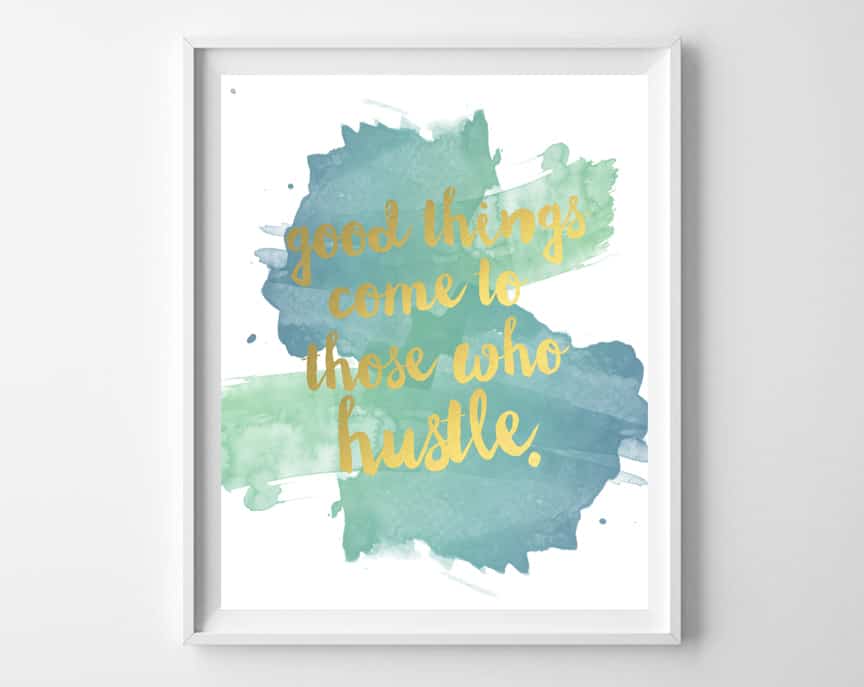 They value transparency and you can trust that they have your site's best interests at heart.
I've said this before and I'll say it again. When I think of Mediavine, I don't think of a huge, impersonal company or some seemingly elusive "man behind the curtain" hiding behind pretense and pretty logos.
When I think of Mediavine I think of actual names and faces of the people front and center of the company. Considering they have thousands of publishers, this is pretty impressive.
And they're transparent. When something works, they let us know. When something doesn't, we hear about that, too.
They keep us fully in the loop of what they are doing and why. If a mistake is made, they are transparent and up front about it. If you've been with any other ad management company, I don't have to tell you this is not always the case.
I trust Mediavine with my sites and this isn't something I take lightly. My sites are my only income and it is such a relief to know they are in good hands.
Mediavine Requirements
Mediavine recently increased their required monthly sessions for new publishers from 30,000 to 50,000.
If you've been wanting to join Mediavine and were close to that 30,000 former threshold, I know it's frustrating. I really do.
Basically, Mediavine has been growing significantly and they needed to scale back a bit to more sustainable growth levels.
There is encouraging news, though, per Mediavine's founder, Eric: "We can also tell you that we're working on new, scalable ad solutions for smaller publishers that we expect to launch alongside our core Mediavine Ad Management offering in 2021."
This is great news for potential publishers who are just not quite at that 50,000 minimum session threshold yet.
If you're interested in becoming a Mediavine publisher, I encourage you to check them out.
If you have questions, please leave a comment and I'll get back to you.
Note: this post was not sponsored and I was not compensated for it in any way, Mediavine does not have an affiliate program, so you know that when you read a review, the author is not receiving compensation.
Thanks so much for reading all about our Mediavine Review -Updated Requirements and What New Publishers Should Know.