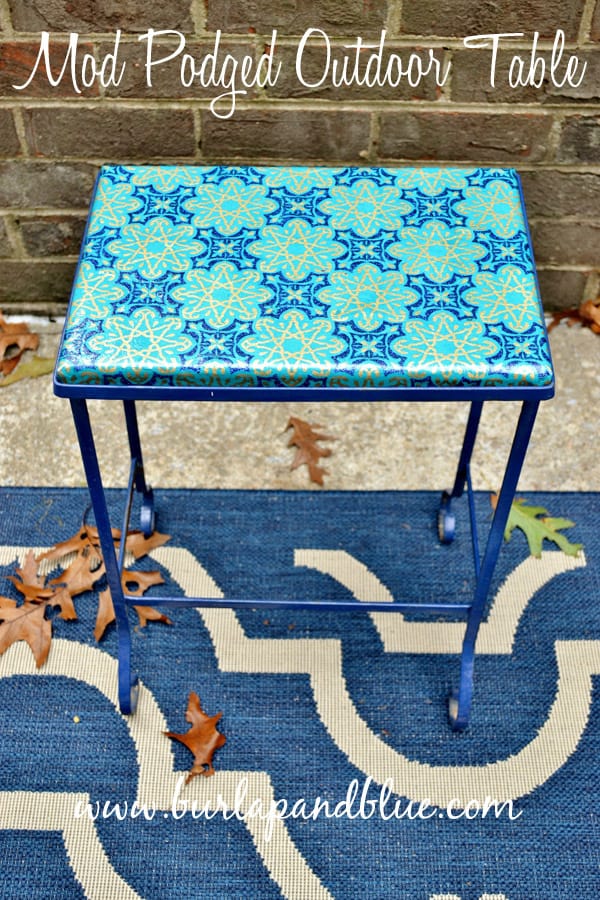 Hello and Happy Monday! Ready for a true confession, dear readers? Here it goes-I'm done with Winter, and ready for Spring. We've had our snow, which was pretty and all, but now I'm gearing up for warmer weather, flip flops, and yummy iced coffees.
So I wanted to share an outdoor space spruce-up with you this morning! As you'll see in the following images, I had a small outdoor table in desperate need of a makeover. To the rescue? A gorgeous piece of wrapping paper and Mod Podge Outdoor. Let's get started:
Materials:
Mod Podge Outdoor
wooden table top
scrapbook paper or wrapping paper
foam brush
A note about Outdoor Mod Podge: As Amy explains in her FAQ page, Outdoor Mod Podge is very durable and water-resistant, but not completely waterproof. If you want to make your project waterproof, She recommends using a clear, outdoor (or Enamel) acrylic sealer when your project is complete.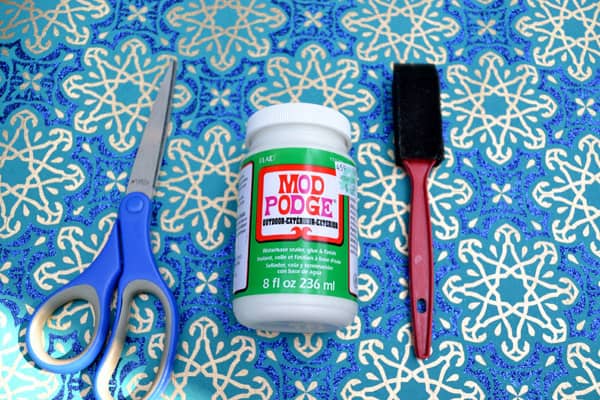 Step 1: Here's my "before" image….basically, we found the iron frame at a thrift shop. I spray painted it (if you know me at all, that's no surprise!), and had my husband cut a piece of wood to fit.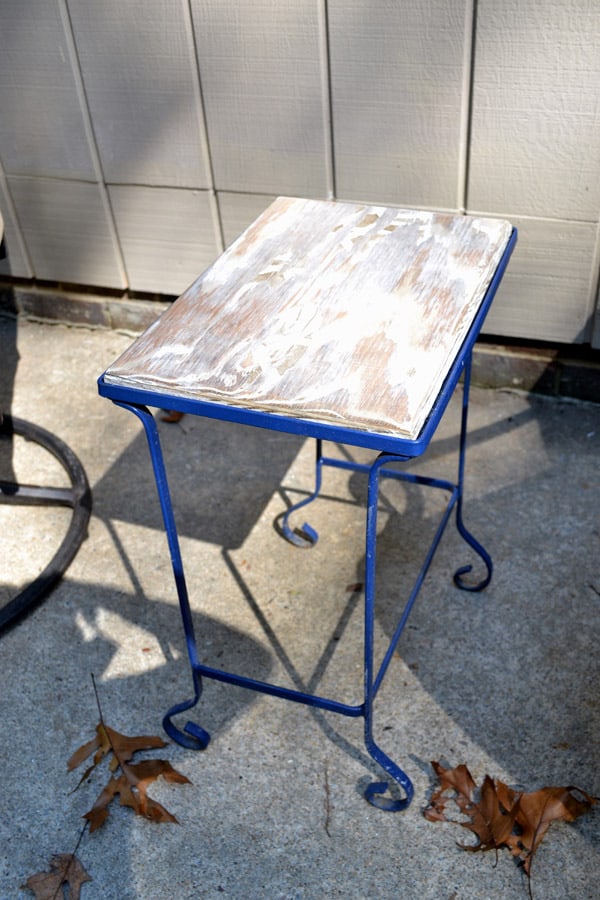 The first thing I did was take my wooden top and coat it with Mod Podge Outdoor. I took my piece of wrapping paper (found at my local Papyrus store-isn't it lovely?), and lay it across the top, smoothing it out with a credit card to make sure there were no air bubbles. Flip it over on a flat surface, and fold up the two ends and Mod Podge them down to the wood.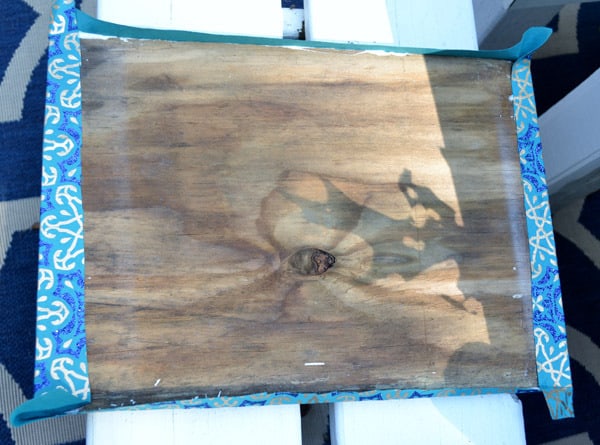 Step 2: This is a bit tricky to explain, and I wasn't even sure how I was going to handle the edges before I started. Basically, I just folded each corner like I would wrap a gift, and Mod Podged it all in place.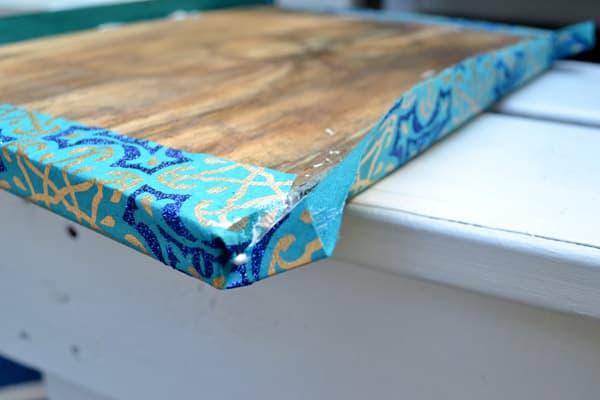 Step 3: Once completely dry, seal it with 3 coats of Mod Podge. I normally only do two coats, but really wanted this to be well sealed! After that was dry, I used a clear sealer by Minwax to waterproof it.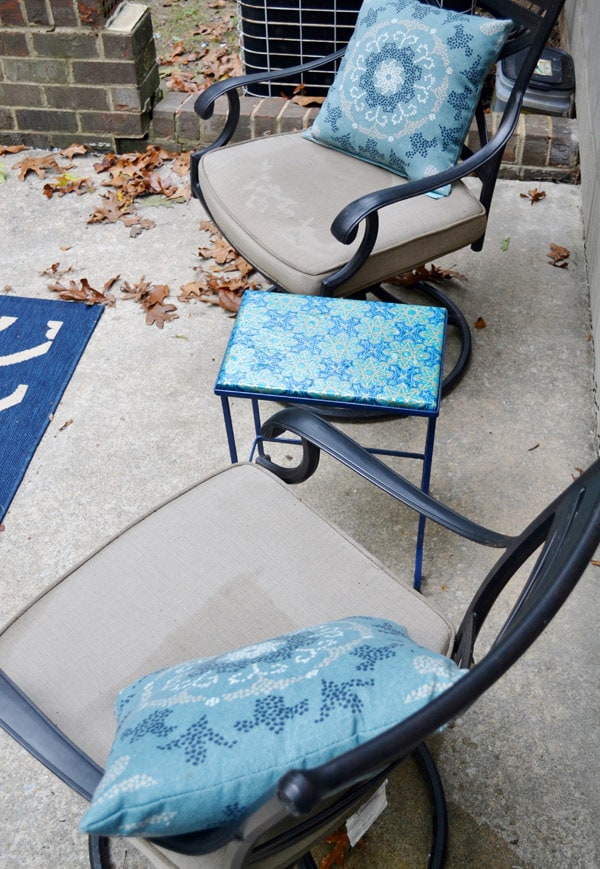 So what do you think?! Personally, I love how this turned out, and the turquoise and navy glittery wrapping paper adds some much-needed fun and sparkle to my back porch.
What projects are on your list to tackle before Spring arrives?