Hello, dear readers!
Today, I wanted to share some of the newbies you'll find in my Etsy shop!
First up…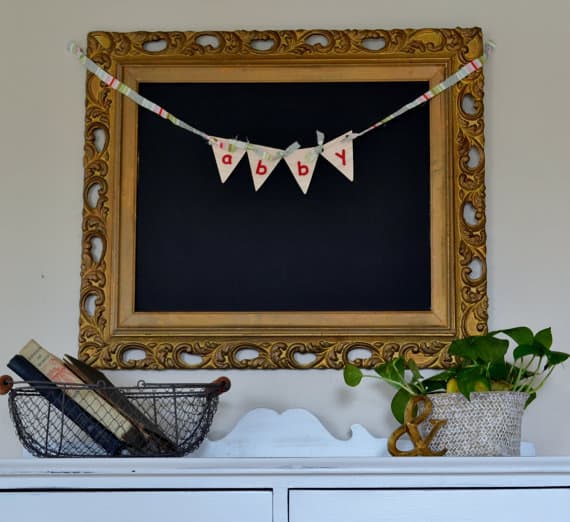 The idea for these custom wood garlands had been in my head for a looong time-feels good to turn the idea into a reality! I have ideas for tweaking and for further customization-you'll be seeing more of these pretties in the future!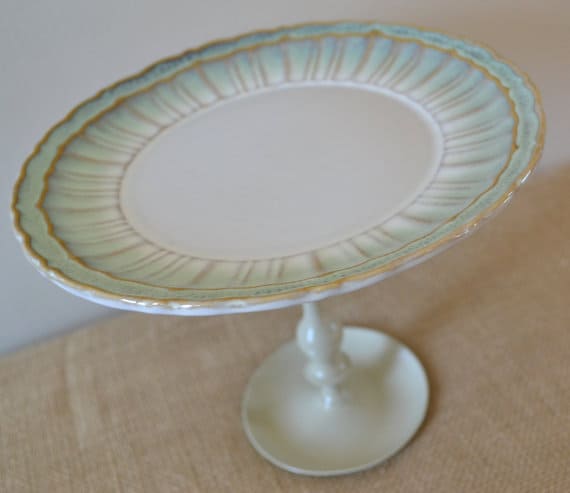 This pedestal is one of my new favorites–♥ the coastal, Spring-y feel it has…the blue reminds me of the sea, and the tan color makes me think of sand:) Can you tell that I am waay over Winter?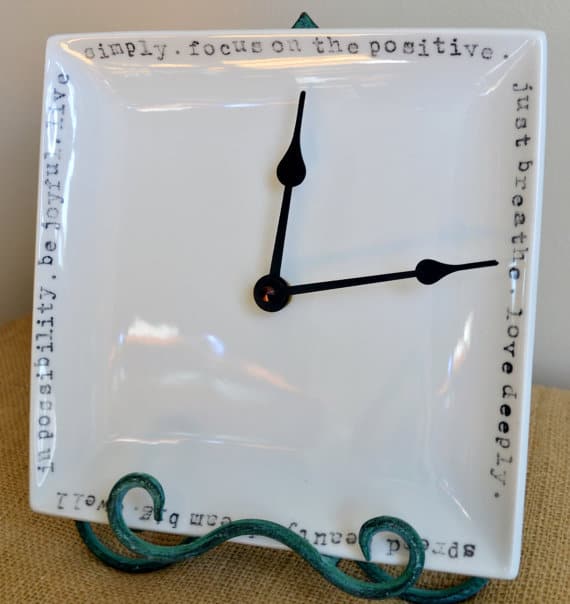 This clock has some of the sweetest sentiments and reminders stamped around it's sides…it's functional and meaningful.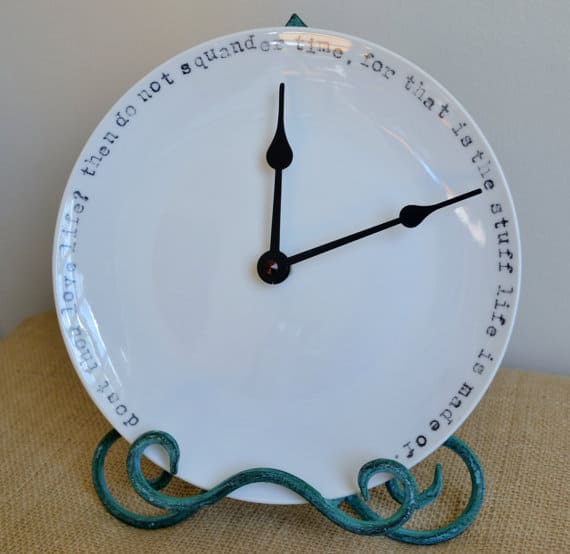 Lastly, this clock has one of my favorite time-related quotes on it: "dost thou love life? then do not squander time, for that is the stuff life is made of."
Which new burlap+blue item is your favorite?