Looking for a fast and delicious mini cheesecake recipe? No bake chocolate cheesecake bites are a fun and easy dessert recipe idea! Using hot chocolate give these bites a clever twist! Perfect for fall, winter and holiday entertaining.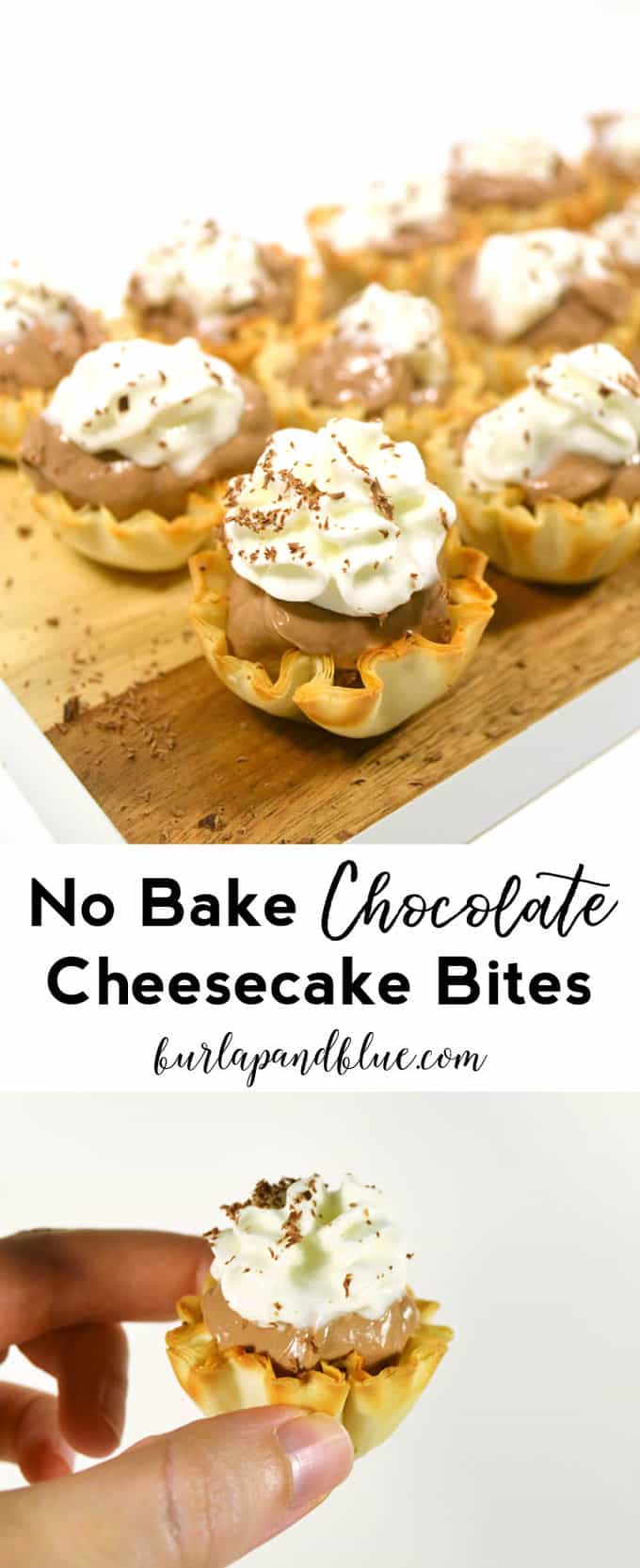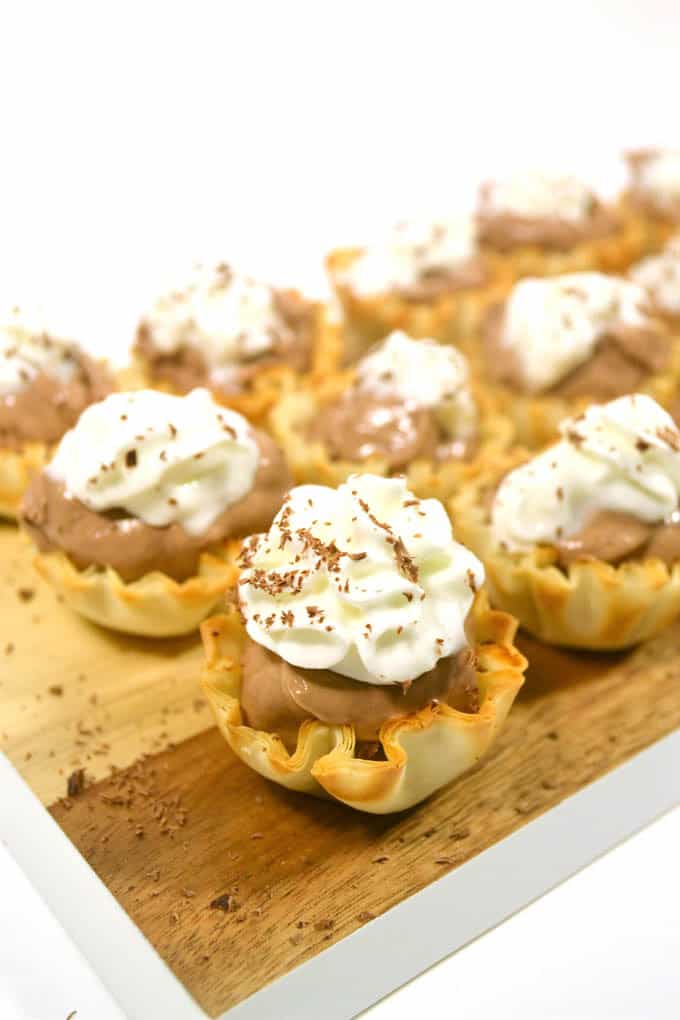 I've shared these popular cheesecake bites on my blog before, and they've quickly become my most popular recipe. Everyone seems to love this easy, delicious and no-bake dessert recipe.
Kids love helping put them together, and the addition of hot chocolate powder gives them a creative twist! While I love making these for fall and winter (they're my go-to during the holidays whenever I'm asked to bring a dessert), they really are a great idea any time of year!
Full video and recipe card are below, but in short, here's what you need:
1.5 Cups Whipped Topping
4 Packets Hot Chocolate Powder
1 Package Phyllo Cups
1 8 Ounce Package Cream Cheese (room temperature works best)
Whipped Cream
Chocolate Shavings
Combine room temperature cream cheese, whipped topping, and hot chocolate powder in a bowl. Stir or whisk until smooth.
Place phyllo cups in a mini muffin tin (or just place on a cookie sheet). Fill with the cream cheese mixture, and top with whipped cream and chocolate shavings.
We recently put a video together showing just how easily this yummy dessert recipe comes together. The recipe card is below, and the video is just a little bit further down in the post. Once you see how easy these are, it'll be hard to resist a quick trip to the store to make them for yourselves!
[yumprint-recipe id='42']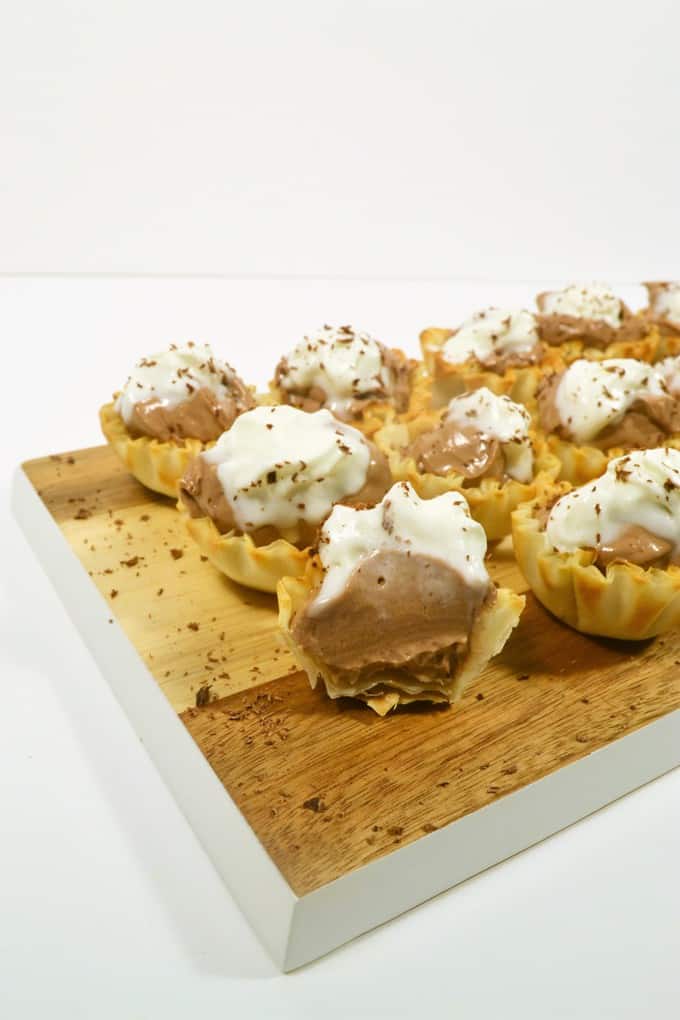 The phyllo cups are part of what makes this recipe so easy. You can find the in the freezer section of most grocery stores (where the frozen desserts are). Once you get the basic recipe down, you can have fun playing with different variations!
Try different flavors of hot chocolate, or, instead of hot chocolate mix, use canned pumpkin and pumpkin spices for a creative nod to fall. You can also top with sprinkles, crushed peppermint candies, or mini chocolate chips for a fun variation.
Instead of using the phyllo cups, though, you can make this into a dip! Just make the filling recipe, place in a bowl, and top with whipped cream and chocolate shavings. Put out animal crackers, shortbread cookies or gingersnaps for dipping!
Have you made these cheesecake bites? Let us know in the comments how they turned out!
Thanks for reading all about my No Bake Chocolate Mini Cheesecake Bites Recipe. Have a fantastic day!