"Blessed are the curious, for they shall have adventures."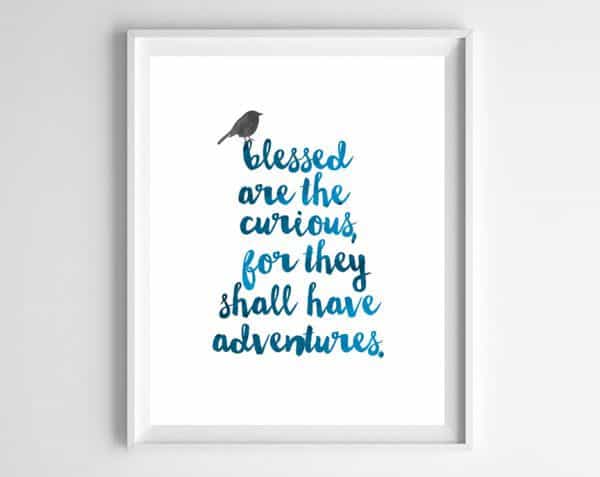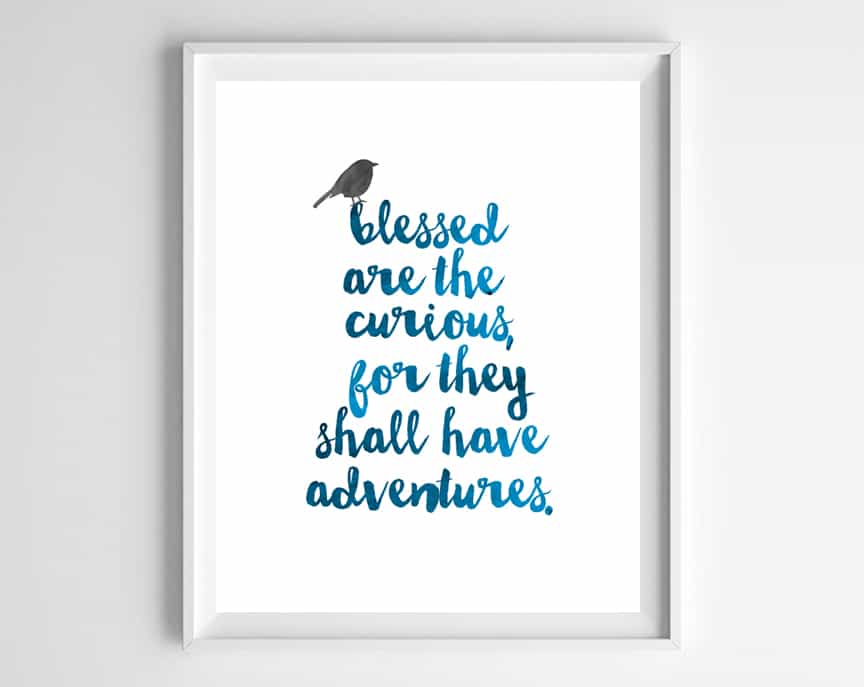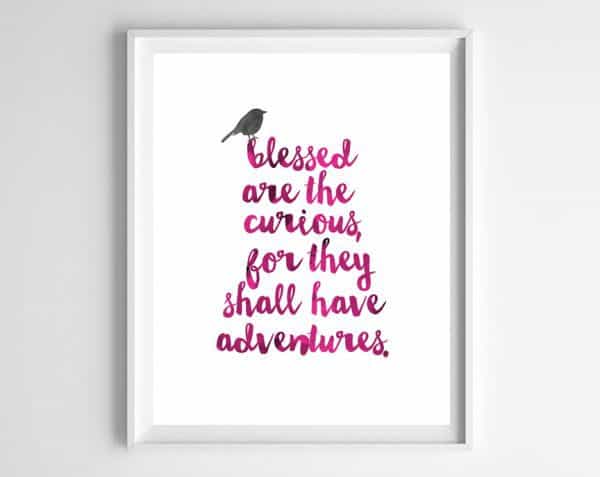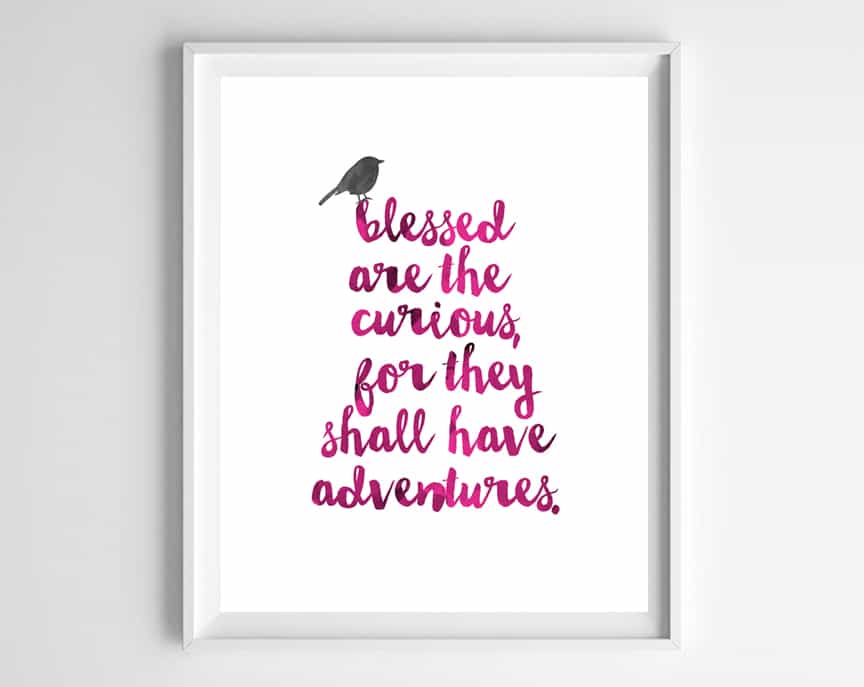 This quote! It means so much to me and I wanted to share it with you all today…in two colorways! Download, print, and frame for a meaningful print perfect for children (and adults).
Love free printables? There are over 50 in our archives…perfect for gifts, party favors, and, of course, decorating your own home!
Thanks for reading all about my watercolor nursery printables…have a great day!