Quick! Name a food or drink that you associate most with Summer? Anybody say "lemonade"? I know it makes my list! With the perfect parts tangy and sweet, homemade lemonade is so easy and delicious. I make lots of variations of this throughout the Summer, and I'm sharing my favorite with you all today….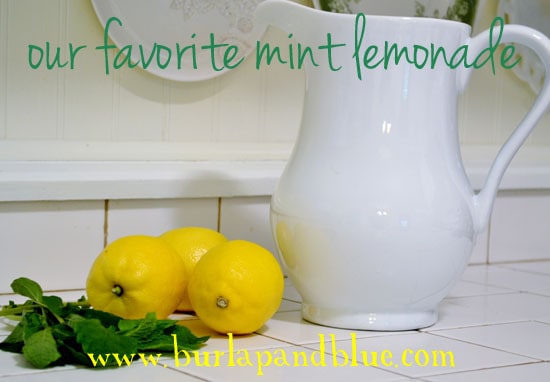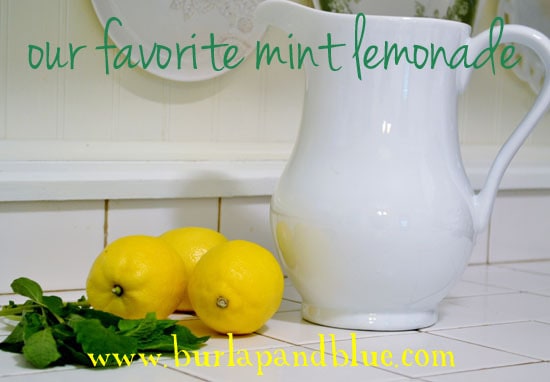 What you need:
3/4 c. – 1c. sugar
4c -5 c. water (divided)
1 c. lemon juice (approx. 5 lemons)
mint (optional)
In my opinion, the trick to perfect lemonade is simple syrup. It does add a step (and a pot), but simple syrup is the best way to sweeten cold beverages and avoid undissolved sugar granules in the bottom of your pitcher.
To make simple syrup, add your sugar and 1 c. water to a medium saucepan. Bring to a boil and stir until the sugar dissolves. Let cool. A lot of recipes call for equal parts sugar and water; I tend to only use 3/4 c. of sugar to 1 c. water. Obviously, adjust to your own tastes:)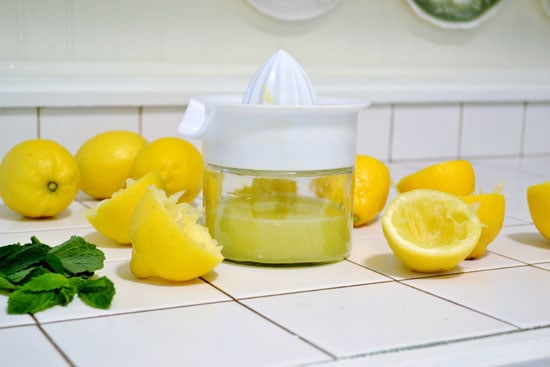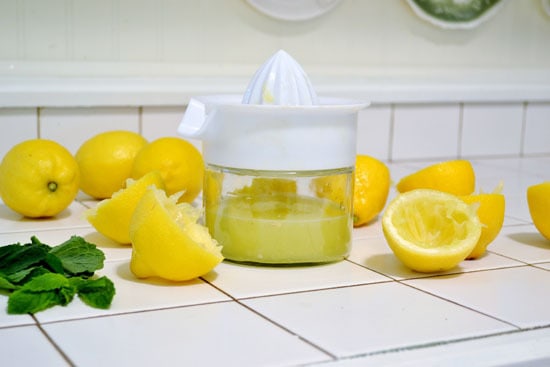 Meanwhile, use a juicer to juice your lemons. Add your lemon juice and simple syrup to a pitcher. Then add 3-4 c. cold water and stir. Top with mint leaves, and refrigerate.
Yum.