Sharing our favorite mod podge crafts and projects for beginners. If you are new to decoupage, this post will help you get started!
We've shared lots of mod podge crafts here over the years, and for good reason. Decoupage is an easy and inexpensive form of crafting, and the creative possibilities are endless!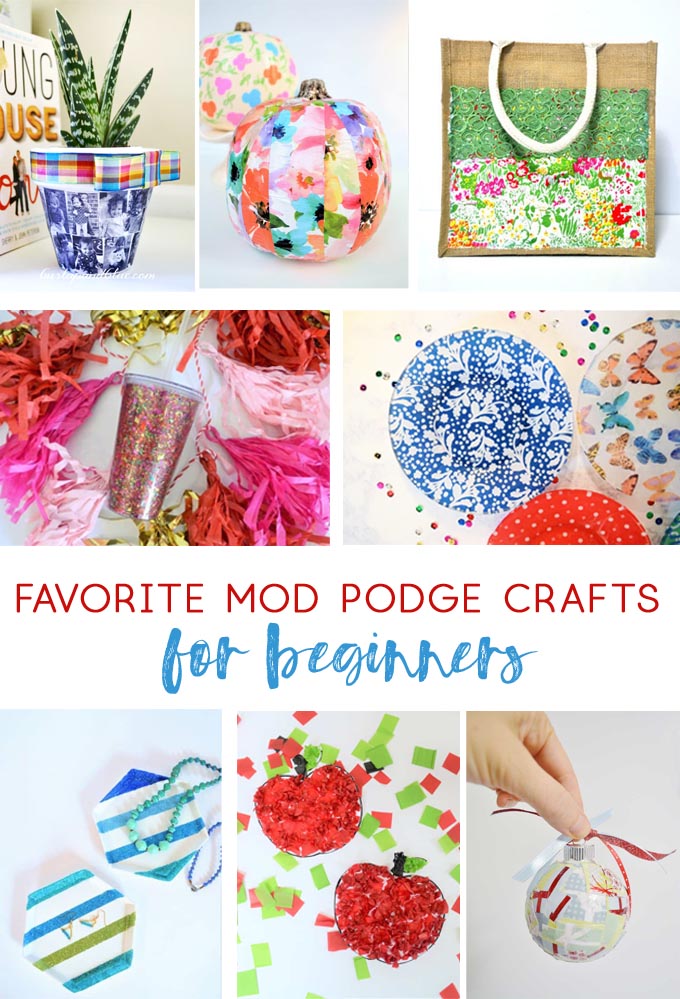 So today, I'm rounding up some of our favorite mod podge crafts for beginners from our archives. There are all sorts of projects here, from gift ideas to kids crafts to home decor and more.
The best part of all, all of these craft ideas use just a few supplies, and can generally be completed in an hour or less! Let's get started…
Our Favorite Mod Podge Crafts for Beginners
Want to learn to decoupage? Already know the basics but are looking for some creative ideas and tutorials? This list of favorite Mod Podge crafts is for you!
Whether you're a Mod Podge beginner or more experienced with the medium, I hope you found a new DIY to try!
Thanks so much for reading all about Our Favorite Mod Podge Crafts for Beginners. Have a great day!