Happy Tuesday, friends! A couple of weeks ago, I shared with you all my experience using HomeAdvisor's site to find a professional to clean our gutters to prepare for the colder months. Because I love posts with photos, here's a before and after shot…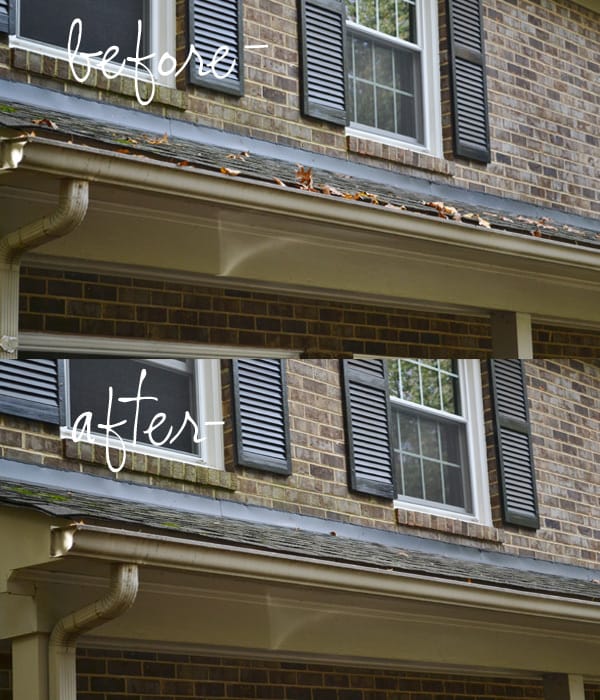 We had the task completed last week, and were very pleased with the communication, service, and professionalism of the company we chose. I left a review in their Ratings & Reviews section, and will definitely bookmark this section so I can read reviews for the next time we need a task completed on our home.
Here's a quick recap of the tasks HomeAdvisor recommends you do to prepare for Fall:
Winterize your Sprinkler,
Get Gutters and Downspouts Cleaned,
Get Your Furnace Serviced,
Have Weather Stripping Installed, and
Have Your Chimney Cleaned.
So happy to have this task completed, and especially thrilled to have discovered this new resource to help me find professionals to work on our home! You can head here to HomeAdvisor's Pro Finder to see for yourself how simple it is!
This post was sponsored by HomeAdvisor, but opinions are all my own.