Free quote art inspirational printables in indigo and gold are the perfect wall decor for your home office or craft room!

As a mom of two little ones, taking care of myself through maintaining a healthy lifestyle has to be a priority in my life. I know so many of my "mom friends" agree, it's hard to take care of others if you're not taking good care of yourself.
This doesn't include denying myself things I love (thank goodness for that), it just involves making better choices for myself and my body.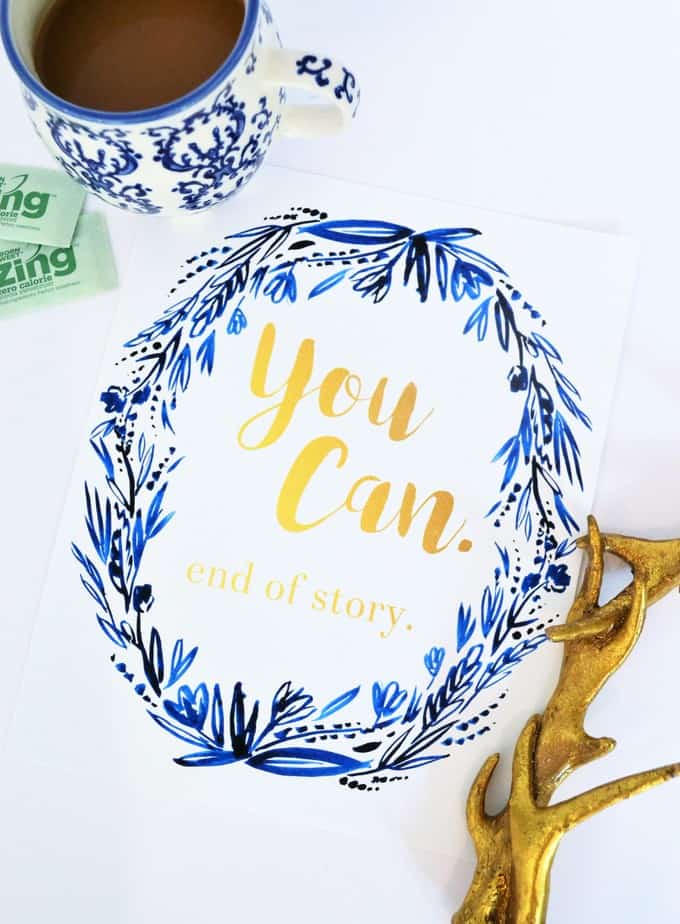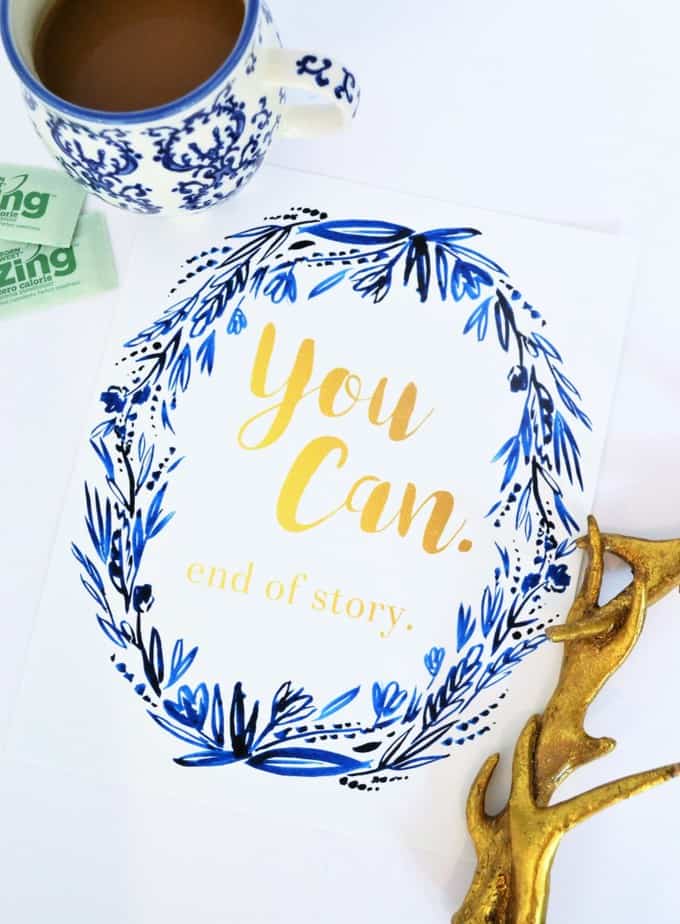 If you know me, you know that a good cup of coffee is an essential part of my morning routine (and my afternoon one, as well, if you must know). Born Sweet Zing™ Zero Calorie Stevia Sweetener is made with only real ingredients (nothing artificial), and is my new go-to to sprinkle in my coffee, tea, or smoothies.
It's always nice to have a bit of encouragement in my quest to live my best life, so I've created these three free inspirational printables for you to download, print, and display to help you live your best each day…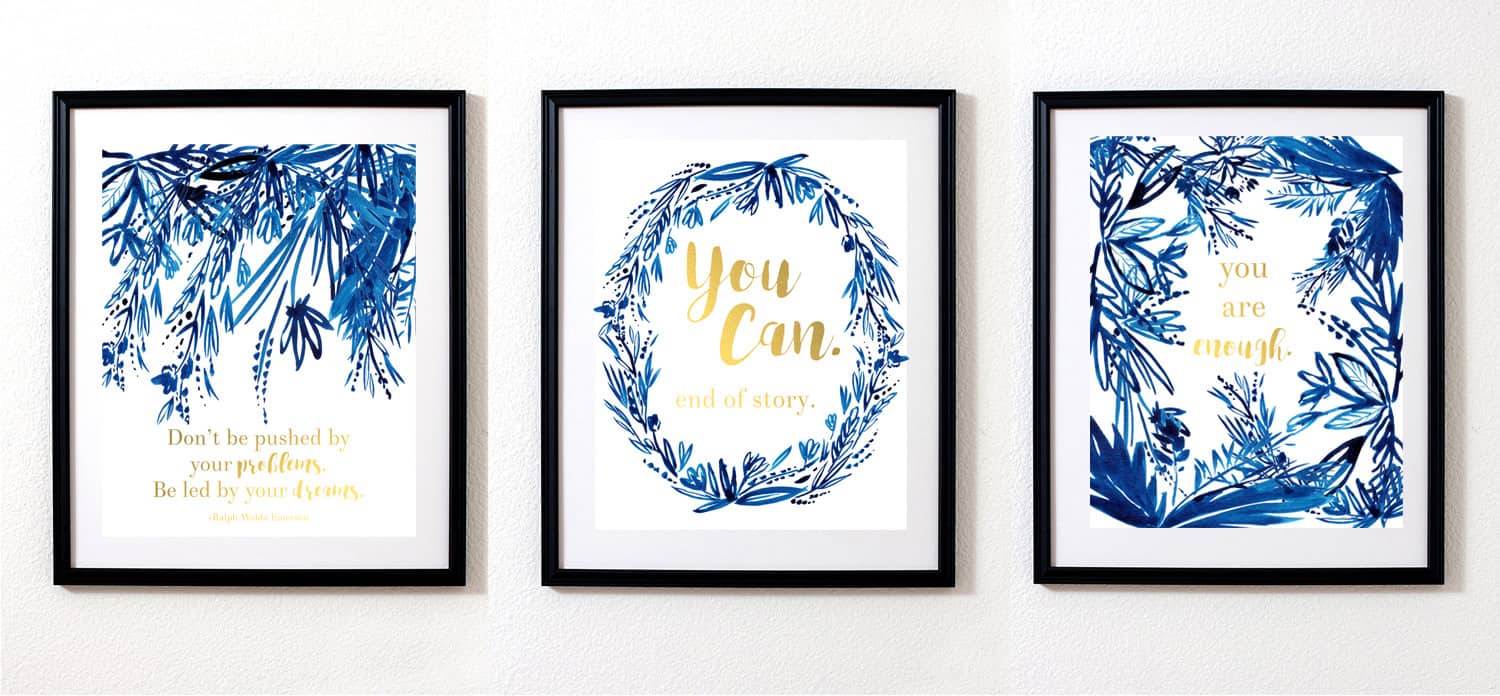 Just click on the quote art printable you'd like, and print out on 8×10 cardstock or photo glossy paper (you can also send to your favorite photo printer).
Frame, hang with some washi tape, or give as a gift to add a bit of motivation to your day (or to the day of someone you love!)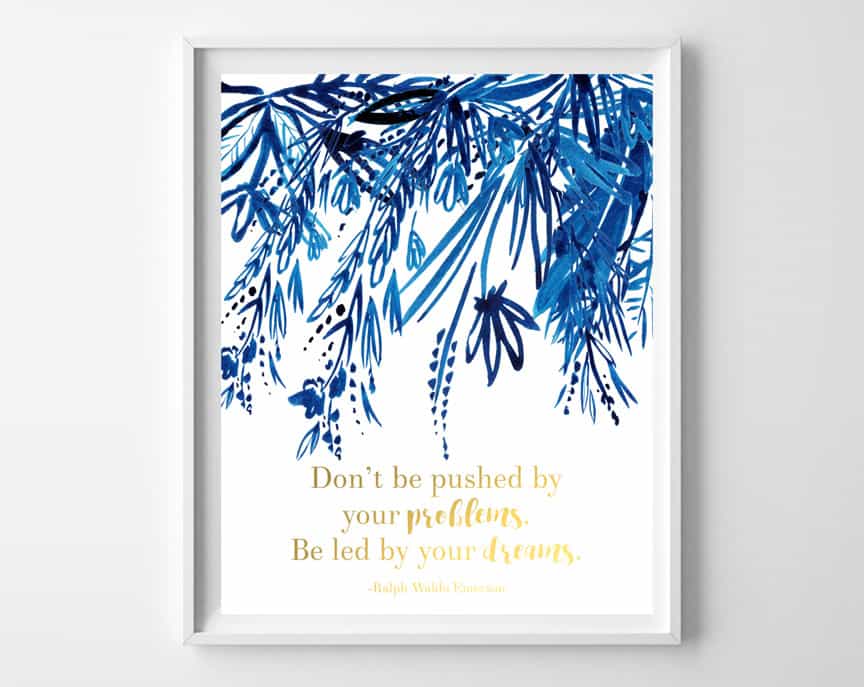 "Don't be pushed by your problems. Be led by your dreams" available here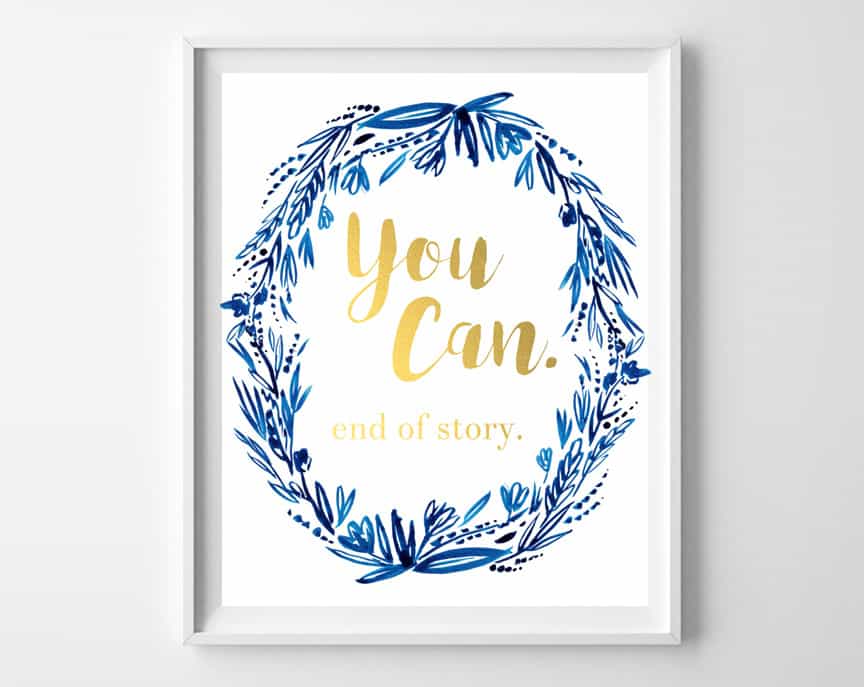 "you can. end of story." available here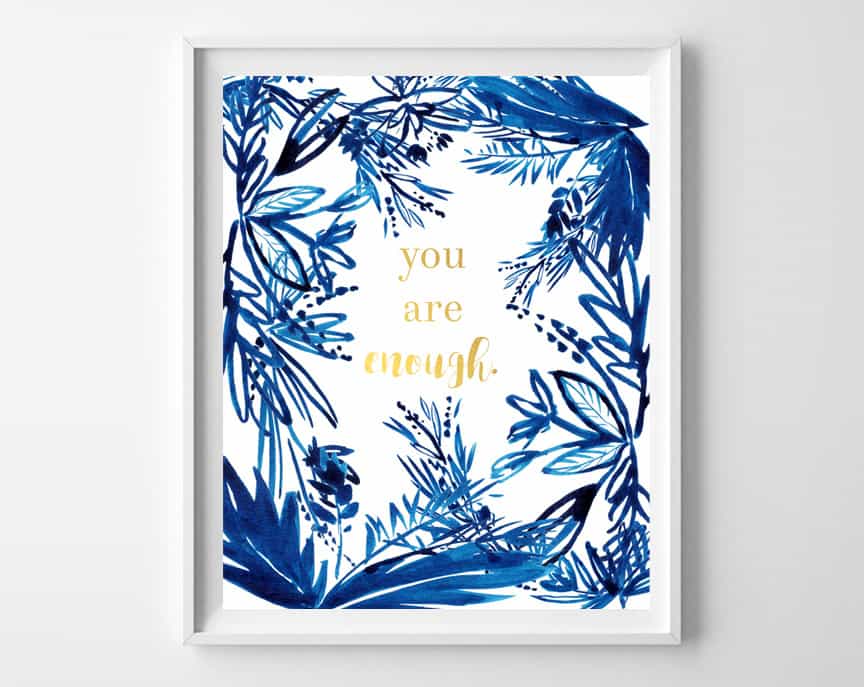 "you are enough." available here
Finding a perfect sweet taste without a funny aftertaste, and zero calories is simply AmaZING (see what I just did there?), and just one of the small choices I make daily to live my best life.
I'd love to know: what small choices do you make each day to help you live your best life?
Thanks for reading all about our Quote Art Inspirational Messages Free Printables. Have a lovely day!
I was selected for this opportunity as a member of Clever Girls and the content and opinions expressed here are all my own.