"Somewhere over the rainbow skies are blue, and the dreams that you dare to dream
really do come true."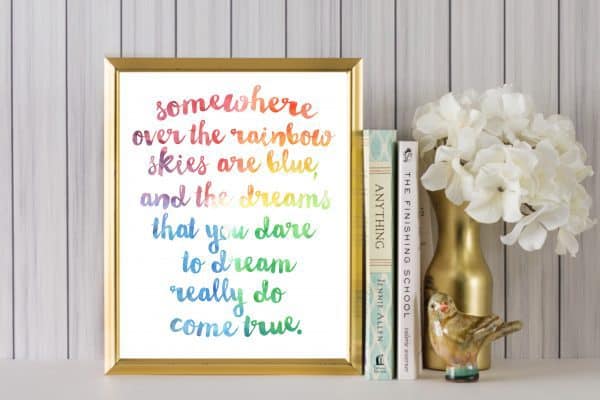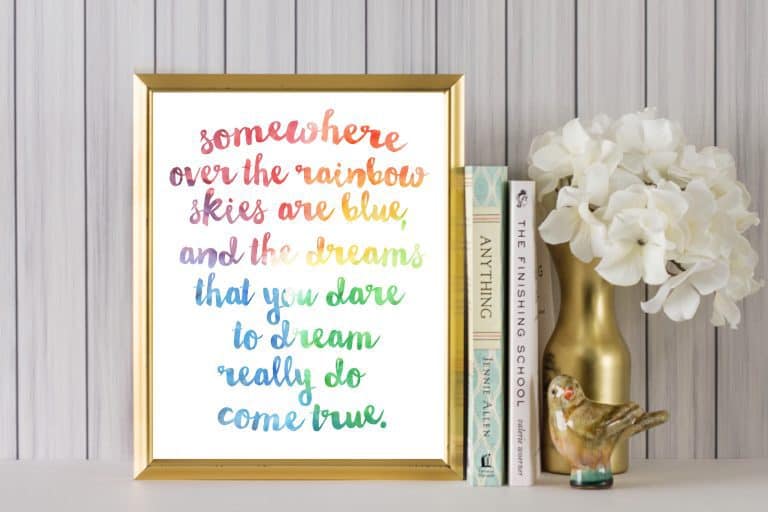 Sharing some of my favorite song lyrics, and one of my favorite colorways (rainbow!), in this free printable! Such a colorful and inspirational piece perfect for a playroom, nursery or kid's room!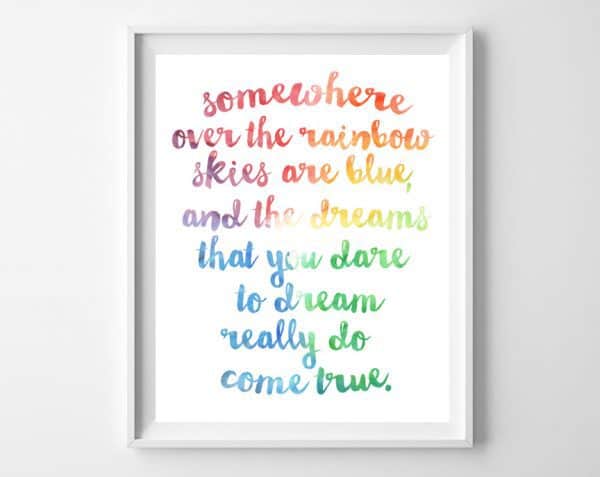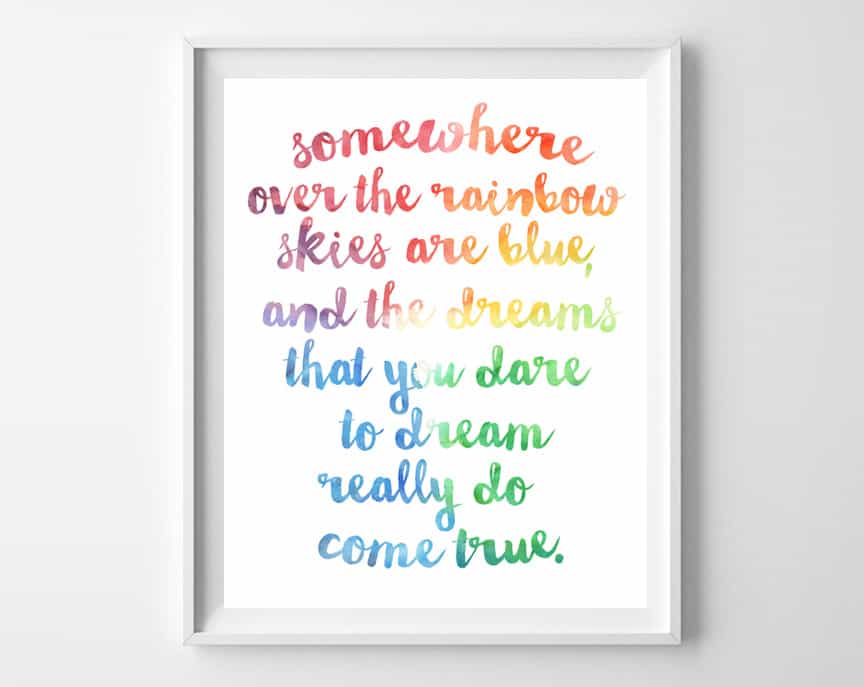 somewhere over the rainbow printable
To download, click the link above, save to your computer, and send to your favorite photo printer. Printable prints best at 8×10, on either matte cardstock or glossy photo paper!
Love these lyrics, but want a different colorway? Get a similar printable in chalkboard and white!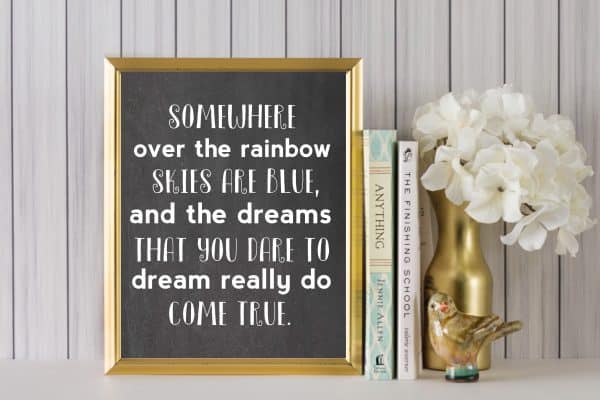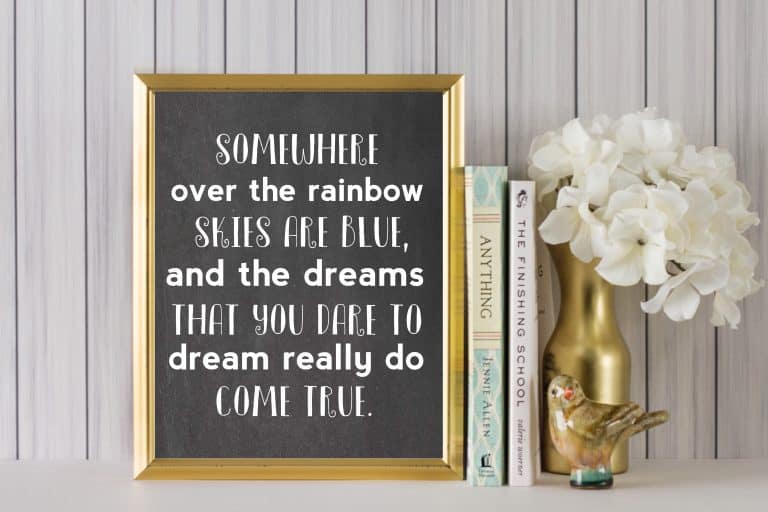 We have so, so many free printables for you to download and display! Whether you're looking for home decor free printables, kids art, or seasonal and gift printables, we have you covered!
Thanks for reading all about my "somewhere over the rainbow" free printable. Have a crafty day!