Well hey there!
A couple of weeks ago, my sweet friend Kim, from Everything Etsy, send me some of her beautiful wool felt to add to my collection. I was immediately smitten with the quality and vibrant colors, and I knew I wanted to use it to create something special…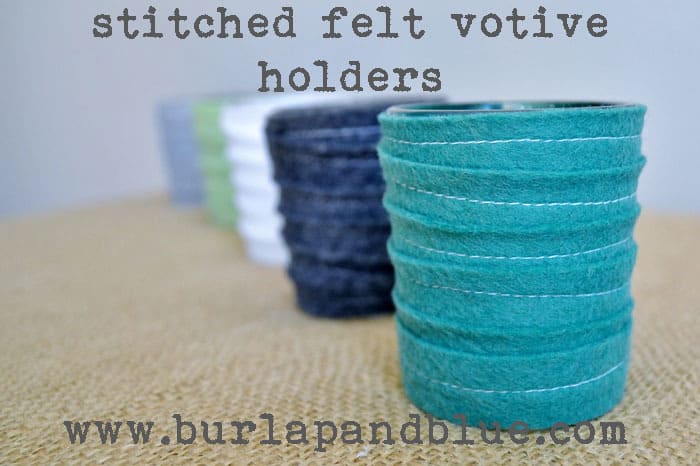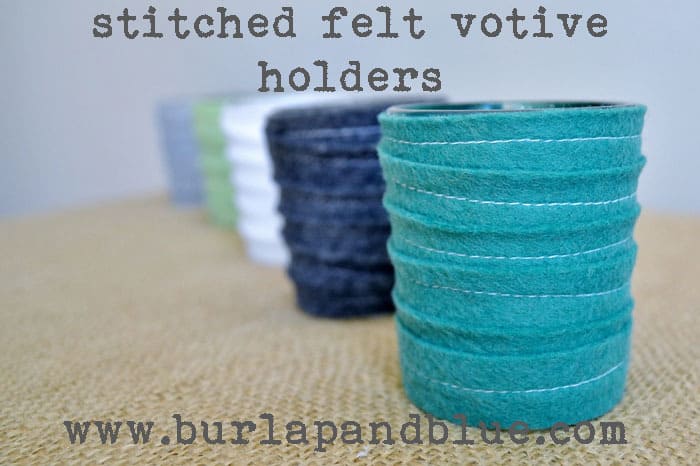 Materials:
felt
hot glue
votives
sewing machine or embroidery thread
Step 1: Cut lengths of felt (mine were about 1/2″ wide), and stitch down the center of each. Obviously, a sewing machine makes fast work of this, but, if you don't have one, you can easily hand stitch with embroidery floss (choose a fun color)!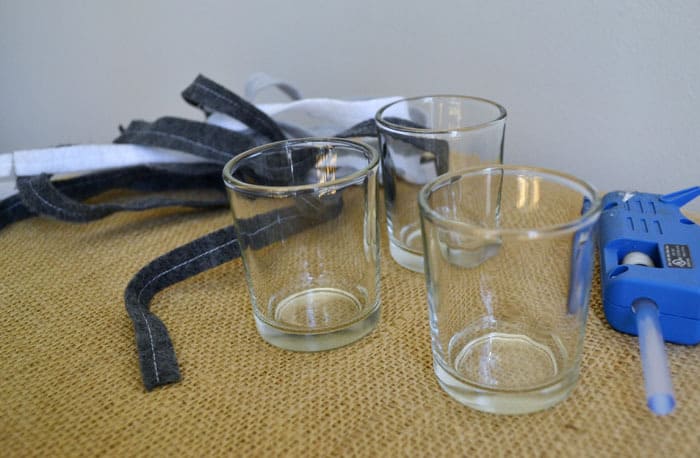 Step 2: Take your lengths of felt and hot glue them to your votive holder. Each votive took about 3 strips.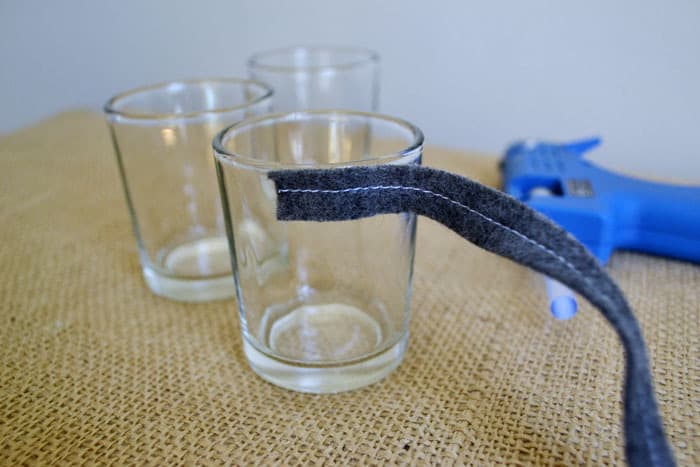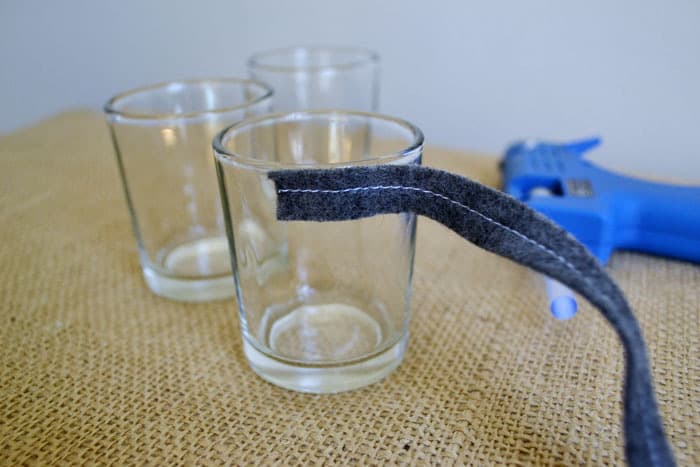 Can I honestly call it a tutorial when it's under 3 steps?
Either way, it's a fast and easy way to add some spring color to your home!