A couple of months ago, I did something I've wanted to do for a while…I went out and purchased some watercolor paints and a pad. Why the hesitation? While I've always considered myself a creative person, I've never considered myself an artist, and painting/drawing always seemed firmly placed in the latter category.
I've had a couple of opportunities to play around with them, and posted my latest attempt on my Instagram feed yesterday…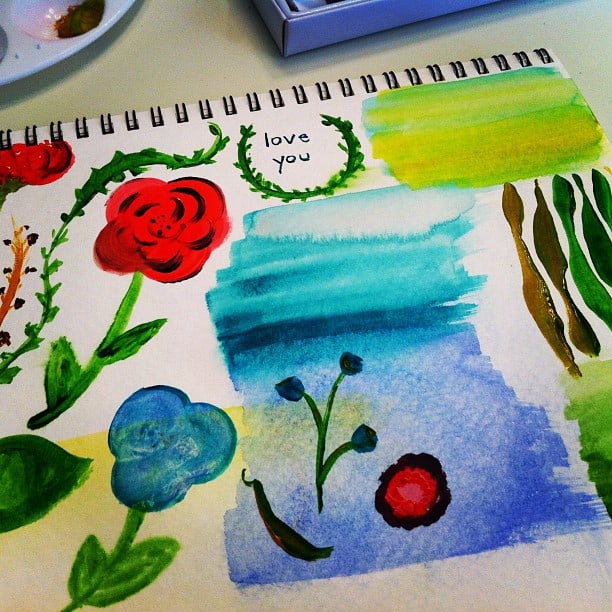 I'm still at the very early stages of experimenting with them…but I'm having fun!
I started a watercolor board on Pinterest to gather inspiration…
Does anyone else ♥ buying new art supplies as much as I do??
It's a sickness, really.
🙂
Happy Weekend!