It's summer gift guide time!
This year, I've partnered with some fantastic businesses to bring you the must-haves for summer 2022!
We're including several categories, including gifts, food/beverage and beauty.
Let's get started!
Food & Beverage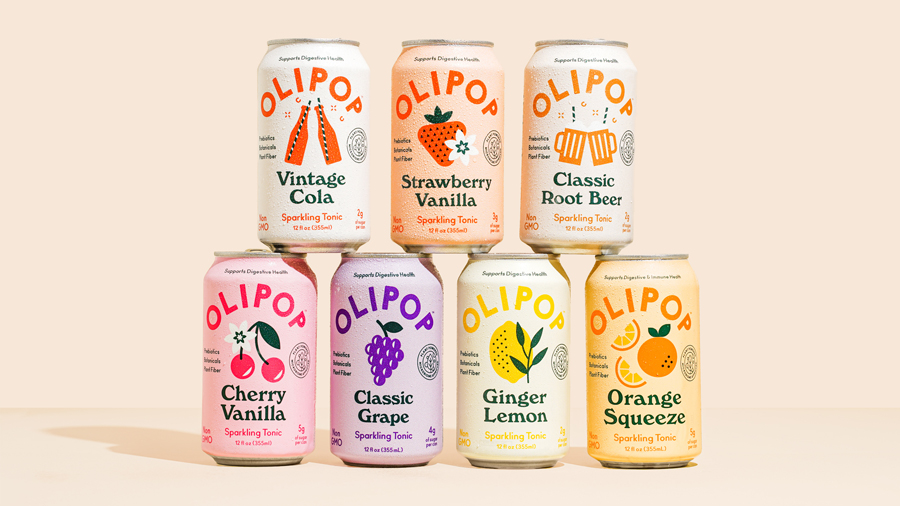 OLIPOP is a soda that tastes like the tonic you grew up sipping, but with the added benefit of microbiome and digestive health support. Each 12 oz can contains 9 grams of fiber, only 2-5 grams of sugar, and 35-45 calories. With plant fiber, prebiotics, botanicals, and a touch of magic, we made soda healthier and more delicious!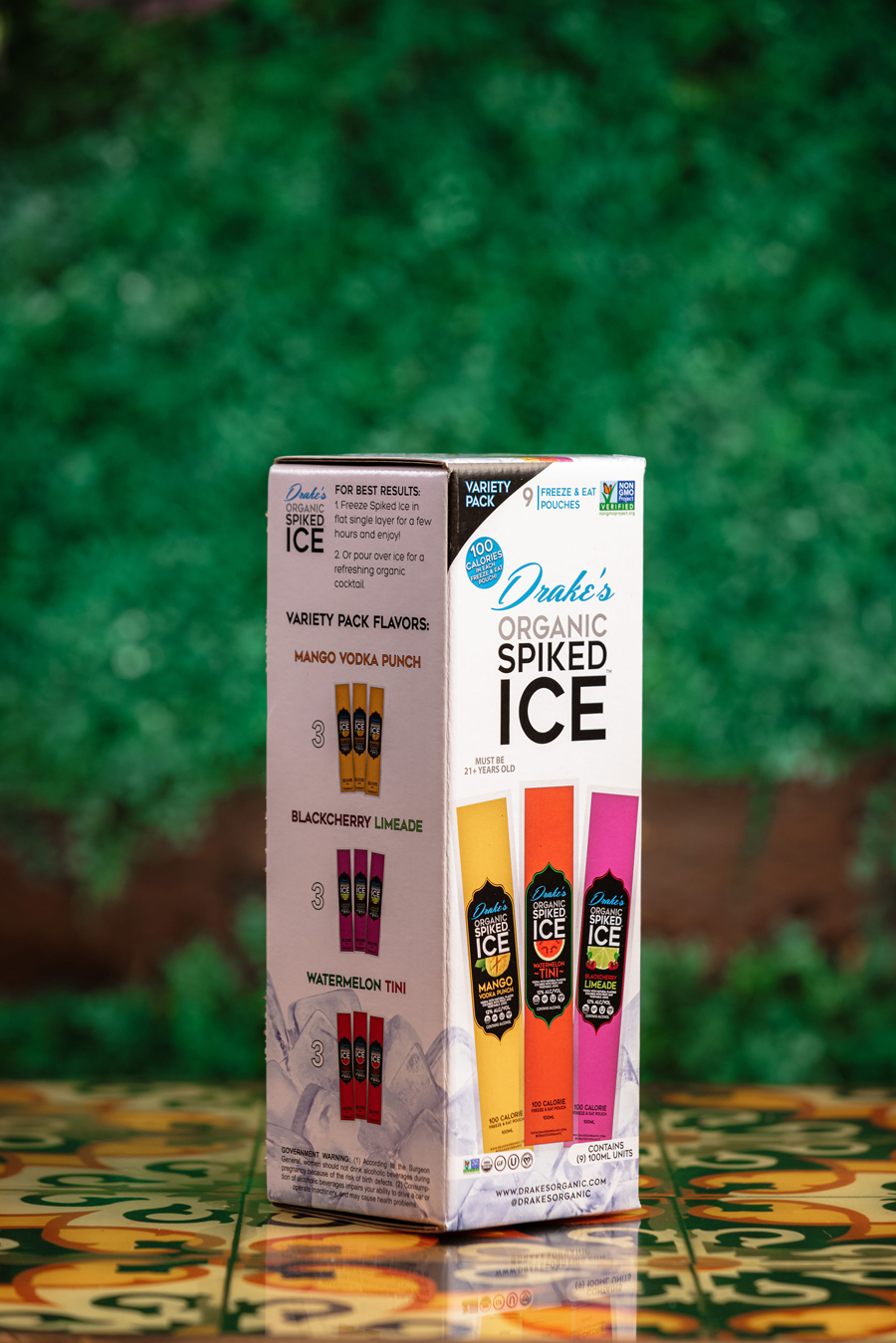 Just freeze and eat. These specialty frozen treats feature 12% ABV and only 100 calories each. SpikedIce comes in three refreshing flavors: Mango Vodka Punch, Black Cherry Limeade and Watermelon Tini. Each treat is made with USDA Organic fruit juice and Drake's award-winning, USDA Organic Certified ultra-premium vodka, and white rum.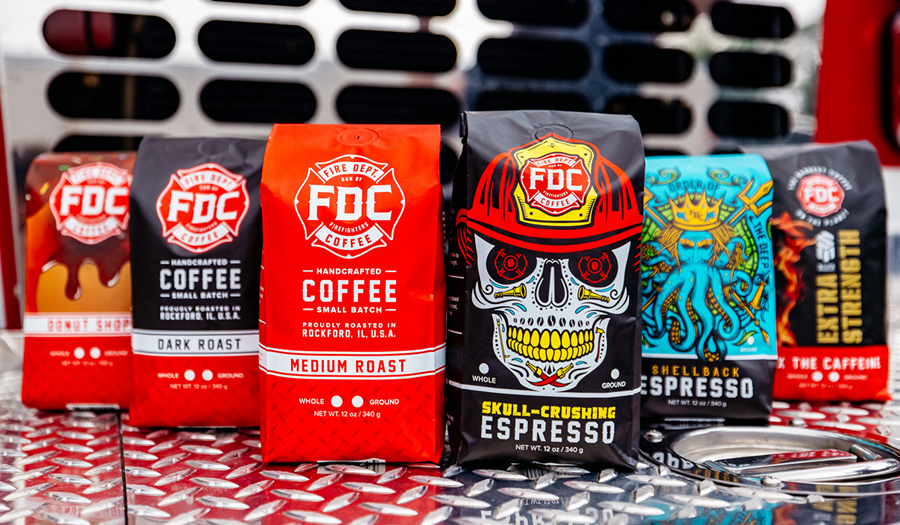 To support firefighters and their families, you can purchase coffee from the firefighter-owned and operated Fire Department Coffee, where a portion of net proceeds go to supporting injured or ill heroes. If you, someone you know, or an organization you're familiar with are in need of support, you can apply for assistance from the Fire Dept. Coffee Foundation.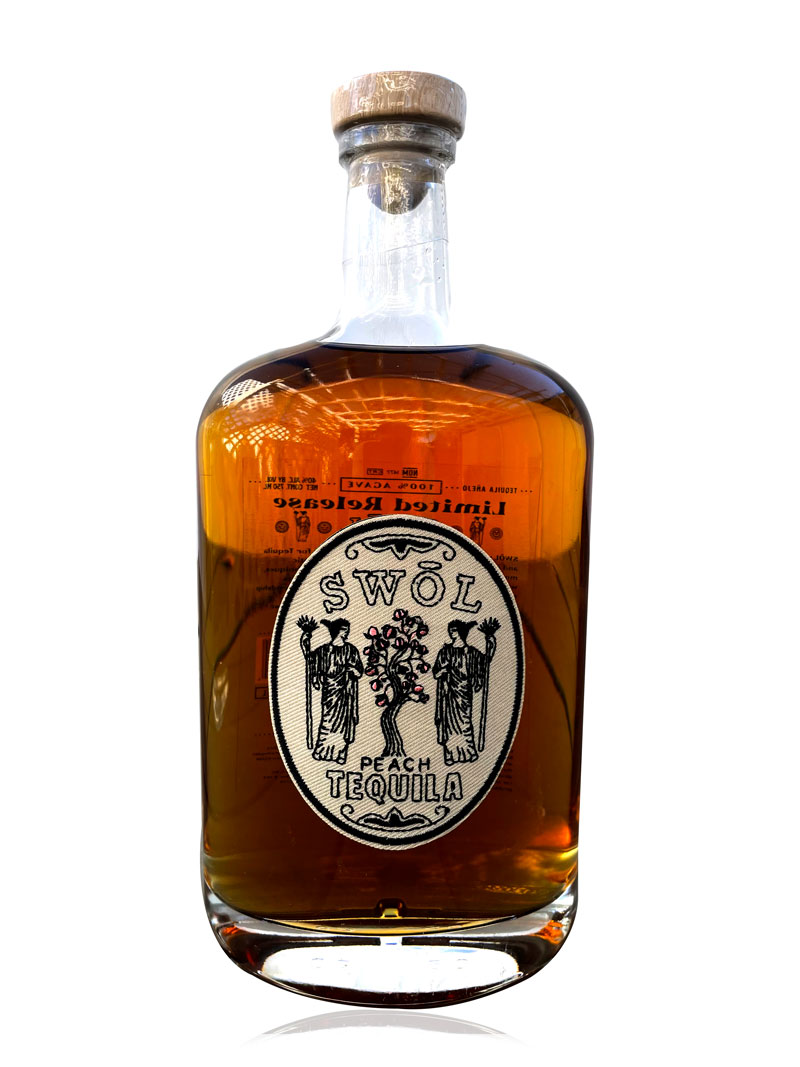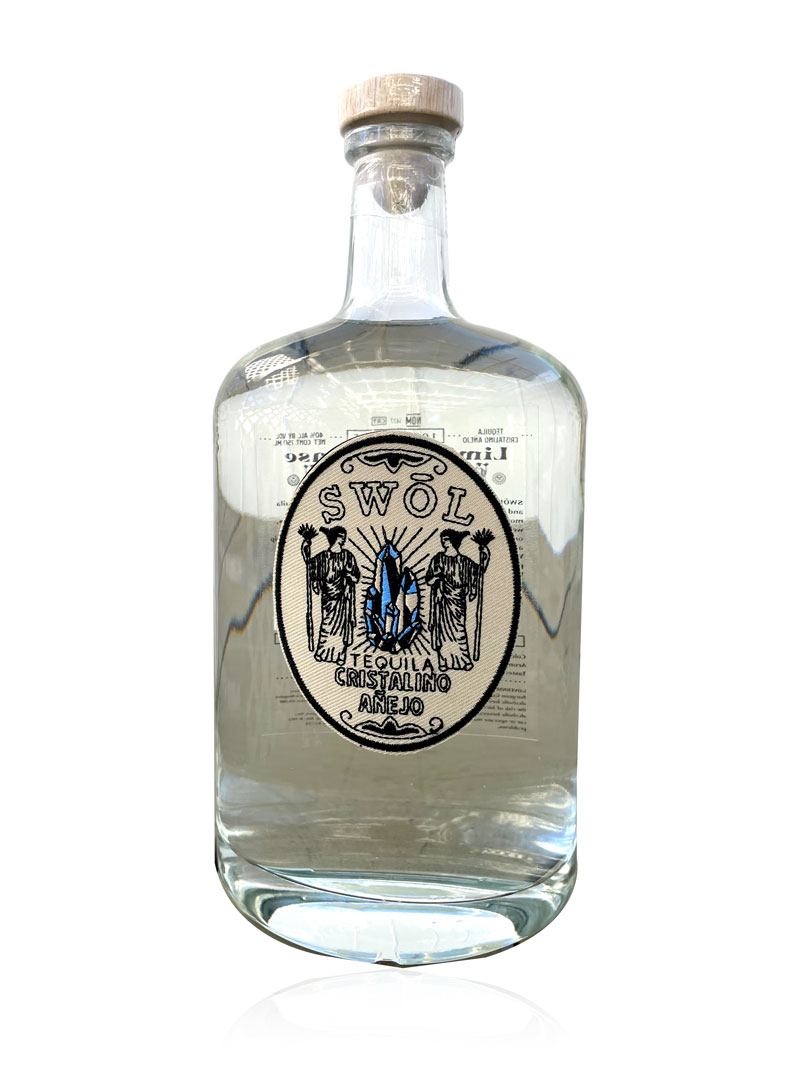 Brought to you by LQR House, SWOL is an extremely limited edition brand, with a special release of just 10,000 bottles, born from the organic love of good friends sharing good times whilst sipping good Tequila. Accompanying each hand-numbered bottle is a peel off sew on patch designed by Los Angeles based artist Rise Work.
SWOL Tequila is wildcrafted in Mexico combining ancient and modern techniques. With its unique taste, SWOL Tequila brings happiness and celebration to friends and families. We now have 3 SWOL variations, Anejo, Cristalino, and Peach, giving you plenty of options for summer sipping.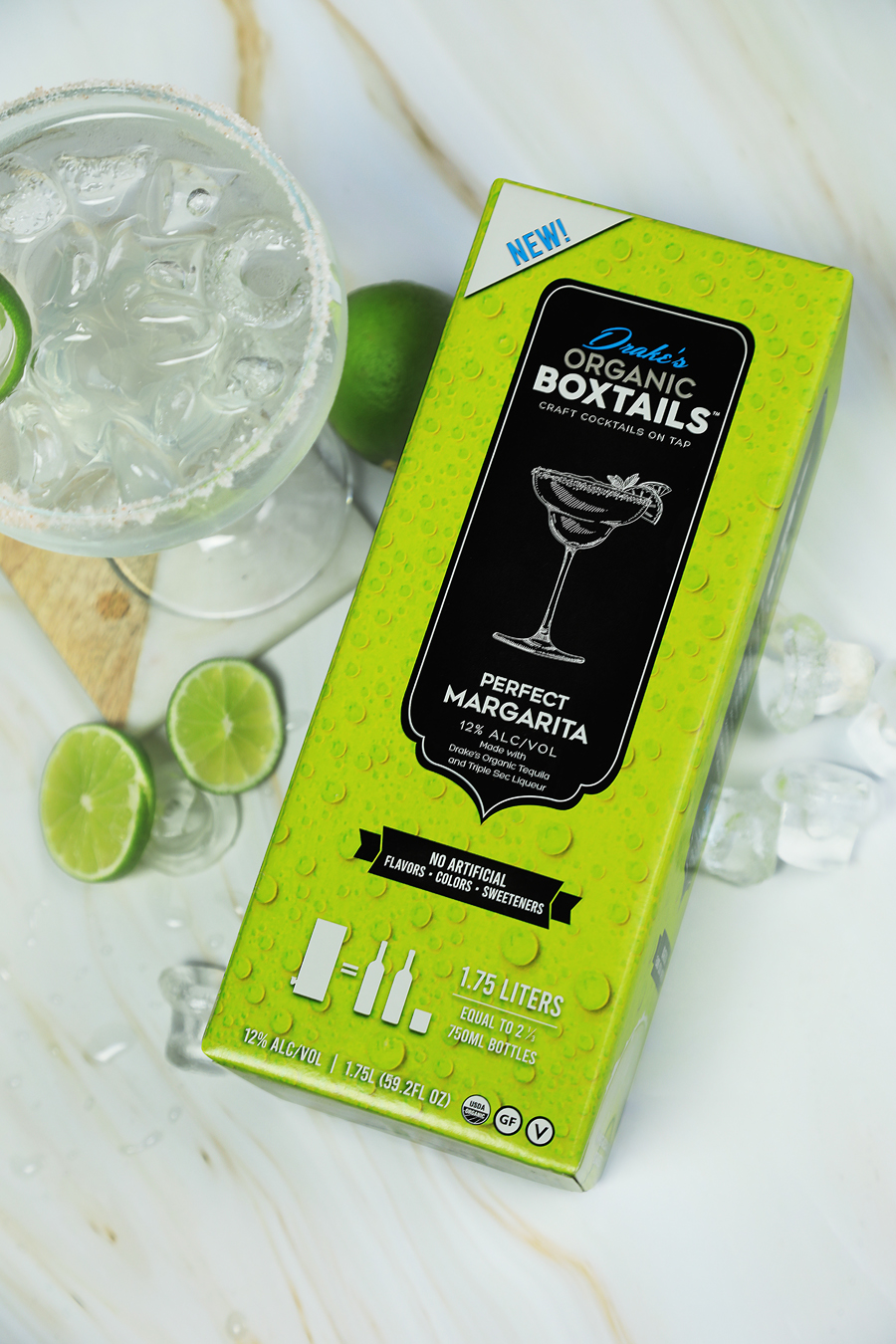 The Perfect Margarita is exactly what the name implies, a simple, yet refreshing combination of Drake's Organic Tequila, triple sec liqueur, fresh lime juice, and citrus juice. Each 1.75-liter BOXTAIL contains 14 perfectly pre-mixed cocktails handcrafted with organic fruit juice and extracts, that have approximately 5g sugar per serving.
A quick and easy way to enjoy an ultra-premium craft cocktail, BOXTAILS contain 12% abv which is twice that of traditional seltzers, which also makes Boxtails completely shelf-stable. Other flavors include Black Cherry Limeade, Mango Punch, Minted Mojito, and Watermelon Tini.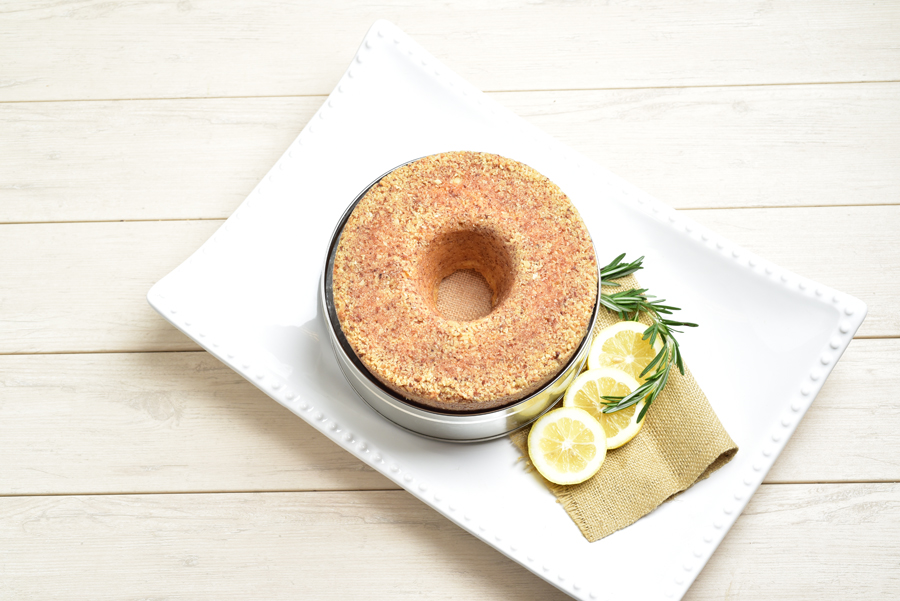 The delightfully delicious Limoncello Pound Cake is a recent addition to Sunnyland Farm's repertoire. Lavish and rich, this satisfying cake will be a treat enjoyed by all. The cake is made by pouring a citrusy batter over crushed almond slices. Once baked and still warm from the oven, the cake is drenched with a Limoncello glaze. The pound cake has a light, tart flavor that gives the perfect sweet balance you'll find only with Sunnyland Farms baked goods.. This sweet and zesty treat can be purchased as a single cake in a premium gift tin, or as a set of 3 in a standard homebox.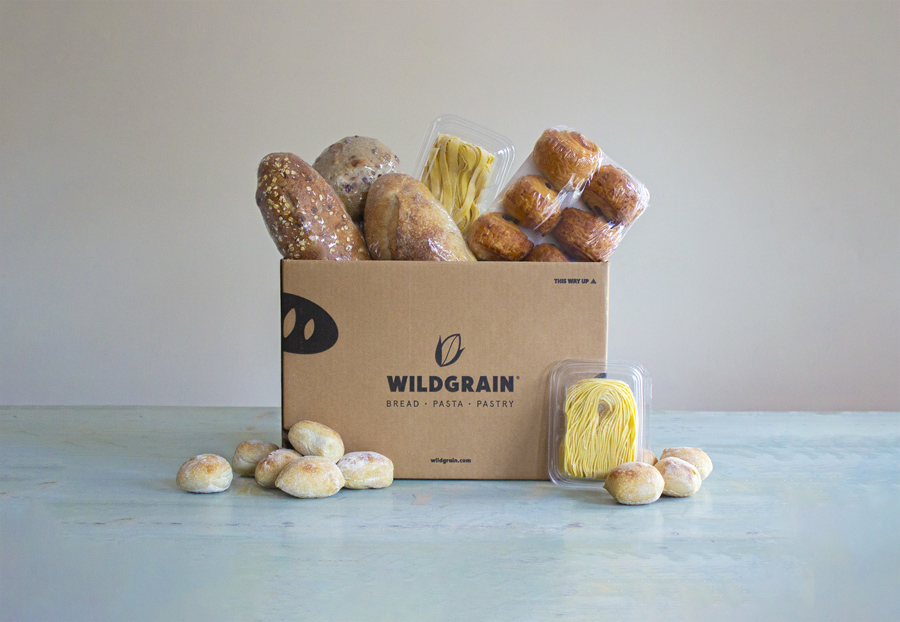 Wildgrain is the first membership box that delivers bake-from-frozen sourdough breads, fresh pastas, and artisan pastries to your home. All of the products are baked within 25 minutes (no thawing!) and are made with clean ingredients. It's perfect for quick meals that still have homemade quality and for making hosting family and friends extra easy, delicious, and special!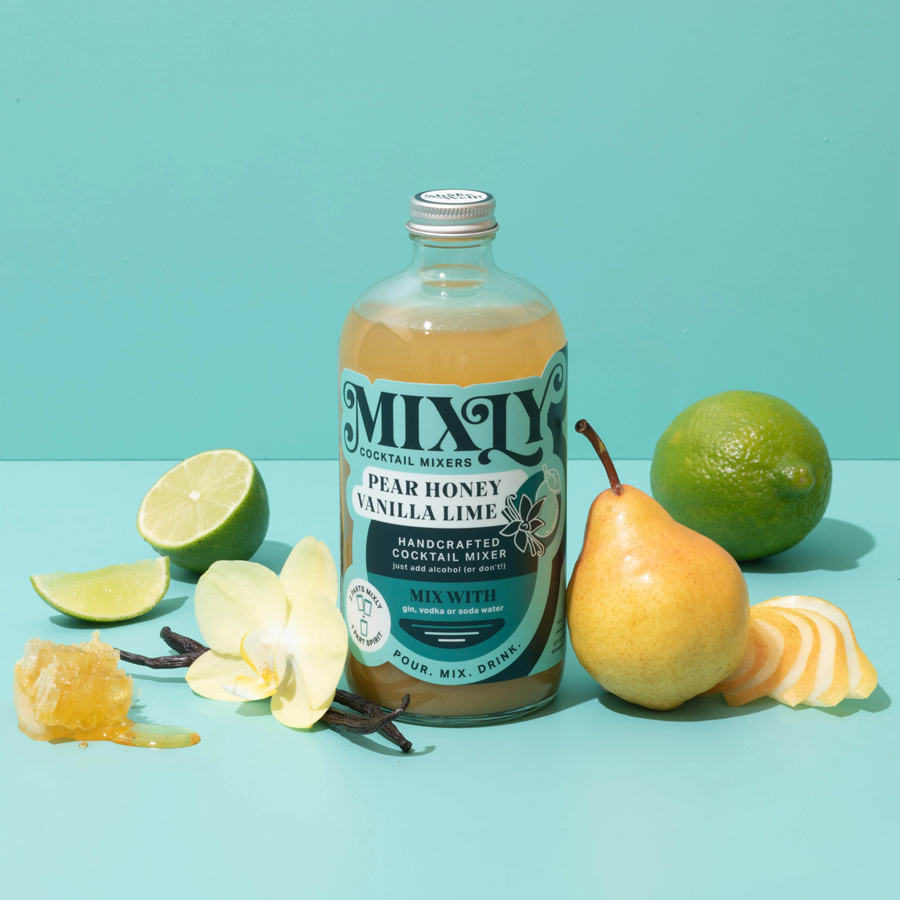 Delicate and delightful is how we describe this mixer. The crisp tang of pear, the warmth of vanilla, and a hint of honey and lime create a well-balanced flavor that pairs well with vodka or gin. Or make it a mocktail with a splash of soda water. As always, we make it simply. Pear, lime, honey, water and vanilla. That's it!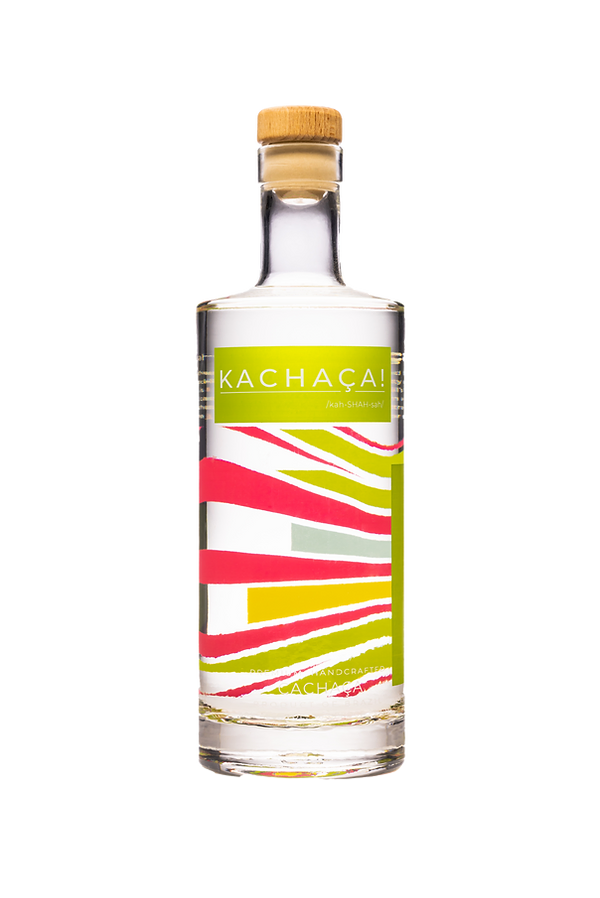 Kachaça (pronounced kah-SHAH-sah) is a bold American spin on Brazil's favorite spirit, cachaça. Born in Brazil and bottled in Miami, this authentic cachaça was made to stand out in a crowd. From caipirinhas to cosmos, margaritas, and espresso martinis, Kachaça! can be swapped in to all the classic cocktails to transport your happy hour to the colorful, party-pounding streets of Rio de Janiero or the neon lights and 24 hour action of South Beach. There's nothing subtle about a drink made with Kachaça!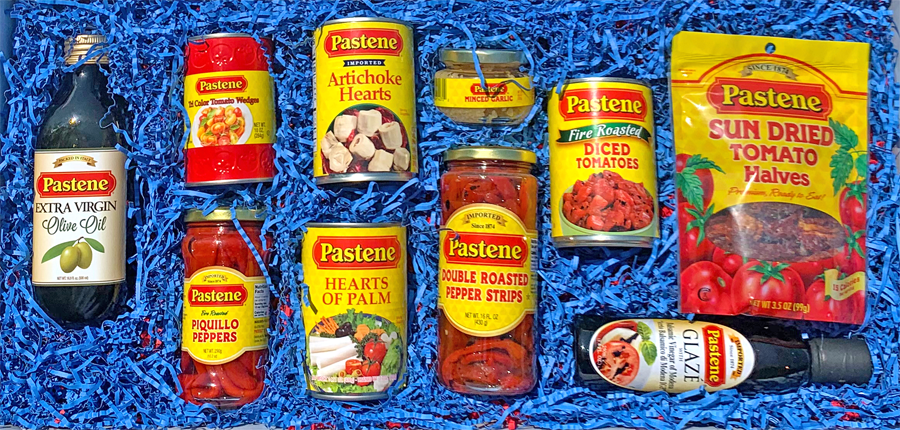 Our Grill Master Box is perfect for Dad or any grilling enthusiast!
*Extra Virgin Olive Oil 500ml
*Tri-color Tomato Wedges
*Piquillo Peppers
*Artichoke Hearts
*Hearts of Palm
*Minced Garlic 4.5oz
*Double Roasted Pepper Strips 16oz
*Fire Roasted Diced Tomatoes
*Balsamic Glaze
*Sun-Dried Tomato Pouch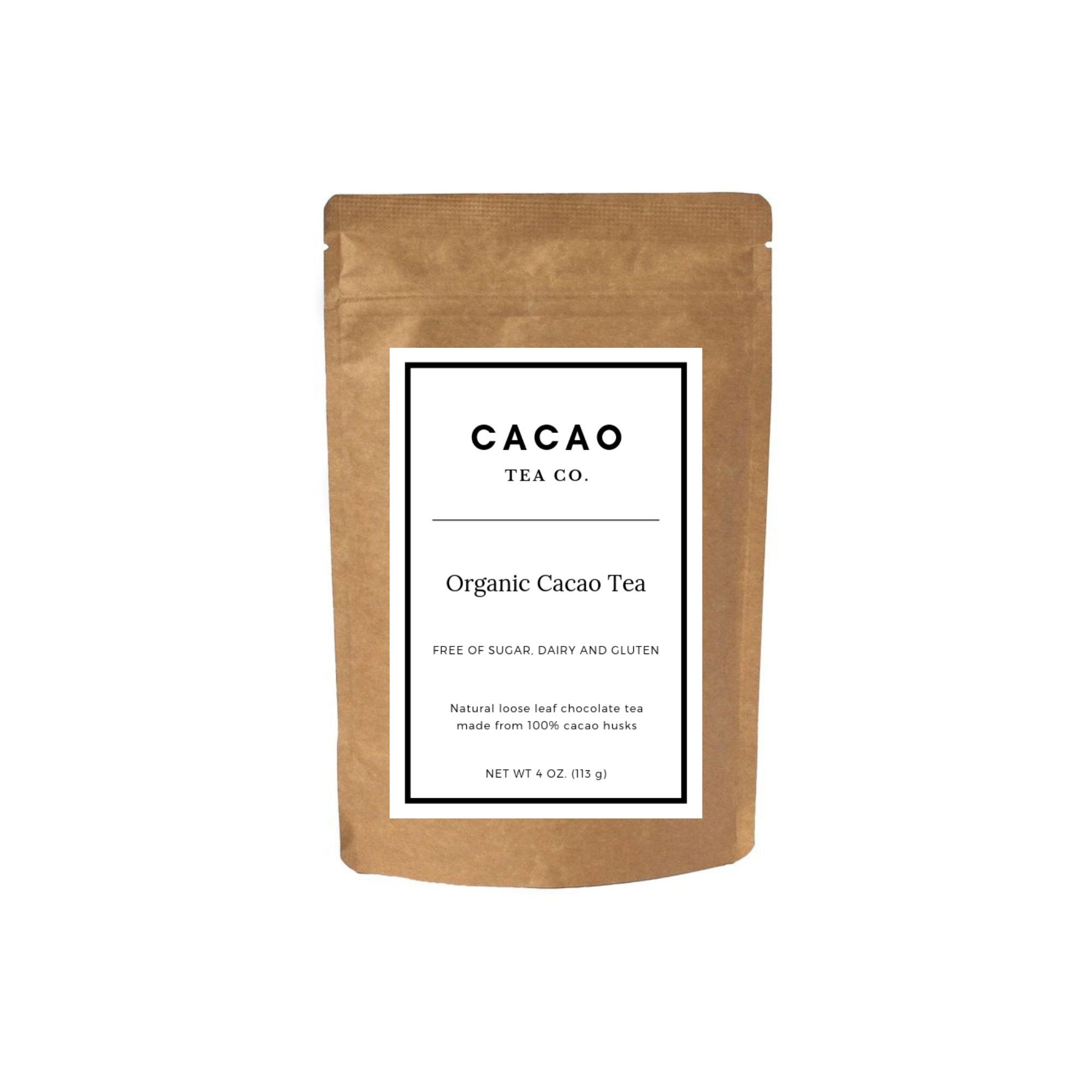 Enjoy this organic cacao tea, which is one of the world's best kept secrets. This delicious drink can be served hot or ice cold, making it perfect for any season. First discovered by the ancient Mayan and Aztec civilizations thousands of years ago, cacao tea (also known as chocolate tea or cocoa tea) has incredible mood and immune-boosting properties and is high in antioxidants.
Cacao Tea Co. produces and sells cacao tea which is 100% pure and organic and is completely sugar-free, caffeine-free, gluten-free, dairy-free and GMO-free with no artificial flavouring, additives or preservatives. With a natural sweetness, a heavenly chocolate taste and aroma, and a delicate stimulating effect, cacao tea is the perfect natural alternative to chocolate and coffee.
Home, Jewelry and Gifts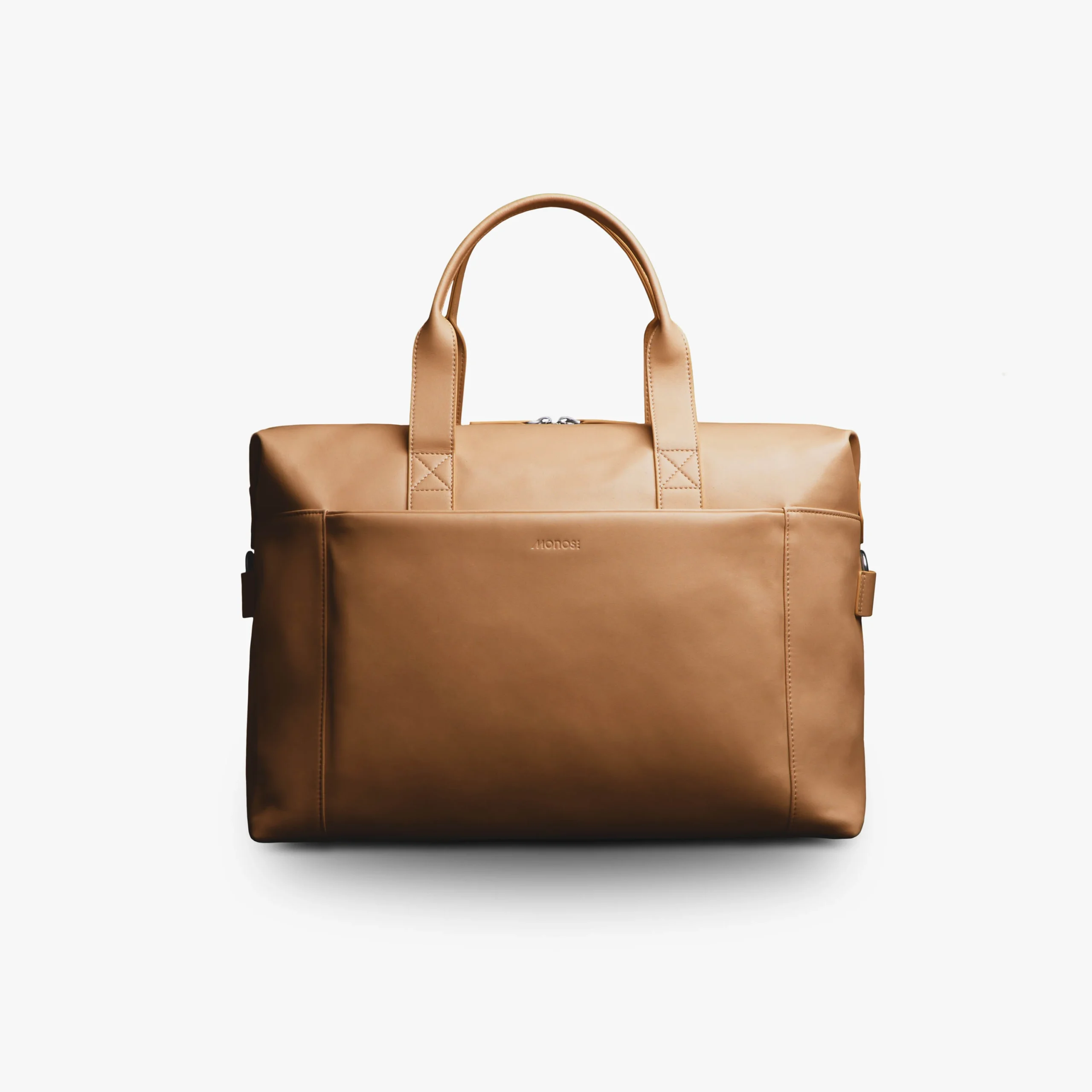 Boasting a sleek profile and water-repellant nylon twill with vegan leather details, the Metro Duffel is the perfect multi-purpose companion for everyday travel – from daily commutes to weekend flights. All of our Metro bags feature our unique QuickSnap™ Modular Kit System, allowing the interchangeable Metro Kit to be easily detached or swapped to suit your day's needs.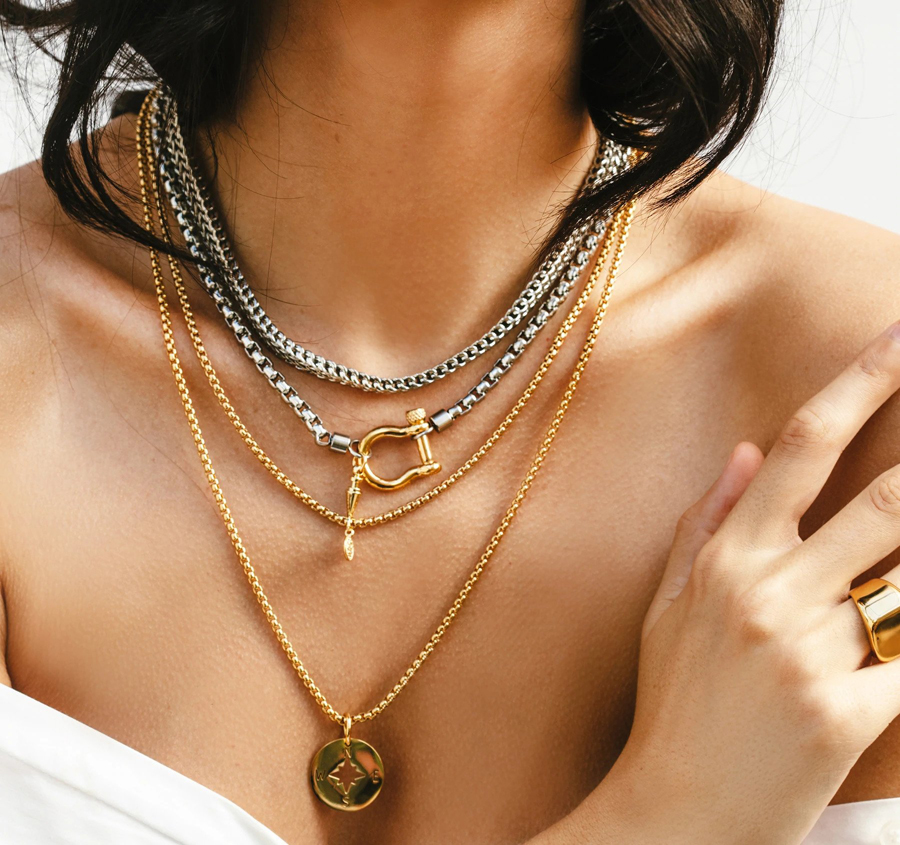 This four chain stacked necklace set makes layering necklaces a breeze. Featuring our fan favorite Herradura Necklace with its signature horseshoe clasp, a timeless chunky silver chain, and two delicate thin chain gold pendant necklaces for that perfect balance. A contemporary mixed metal look with lots of movement pairs well with stacking bracelets and ear cuffs (https://artizanjoyeria.com/collections/ear-cuff). You go, trendsetter. Artizan Joyeria is a Miami-based family business whose story has been one of dedication, adaptation, perseverance and growth. And we're just getting started. Featuring Layered Necklaces, Stacking Bracelets, Rings, Earring Parties and Anklets.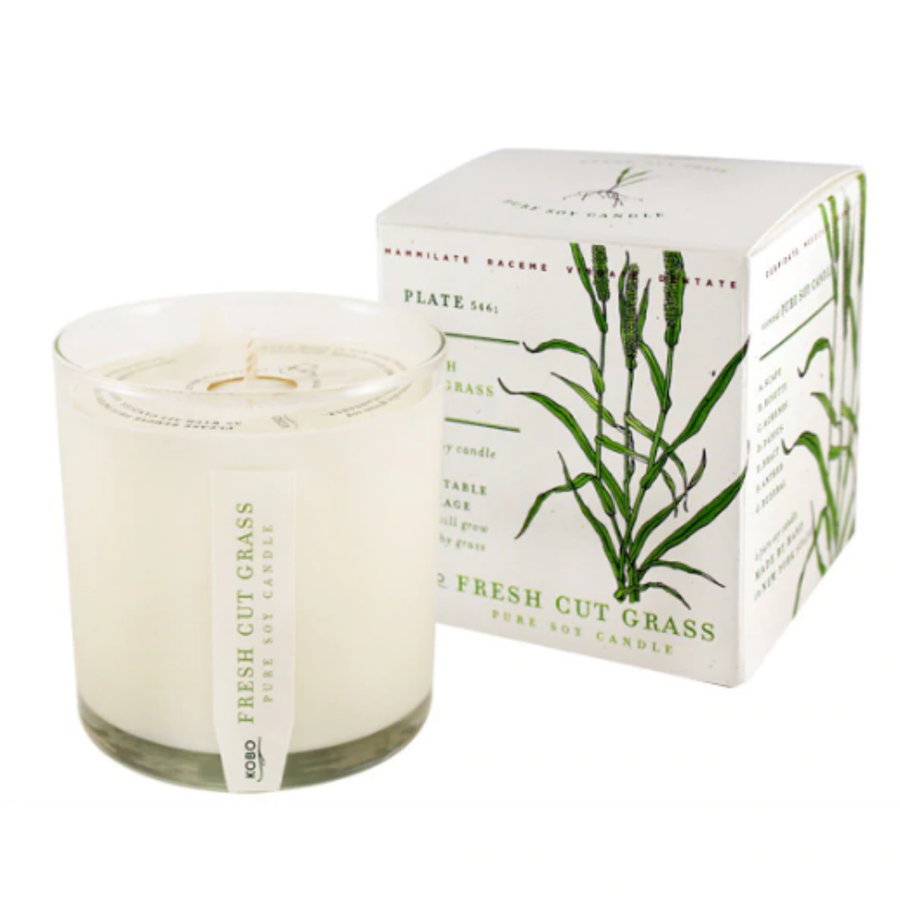 KOBO's Fresh Cut Grass Candle will scent your home with the aromatic fragrance of clipped grass, cedar, and green tropical fruit. KOBO's Plantable Box Candle Collection features 100% pure soy candles packaged in recycled paper gift boxes that are embedded with seeds that will grow a wildflower mix. Simply soak in water and plant for two beautiful gifts in one! Explore the full Plantable Box Candle collection at Smallflower.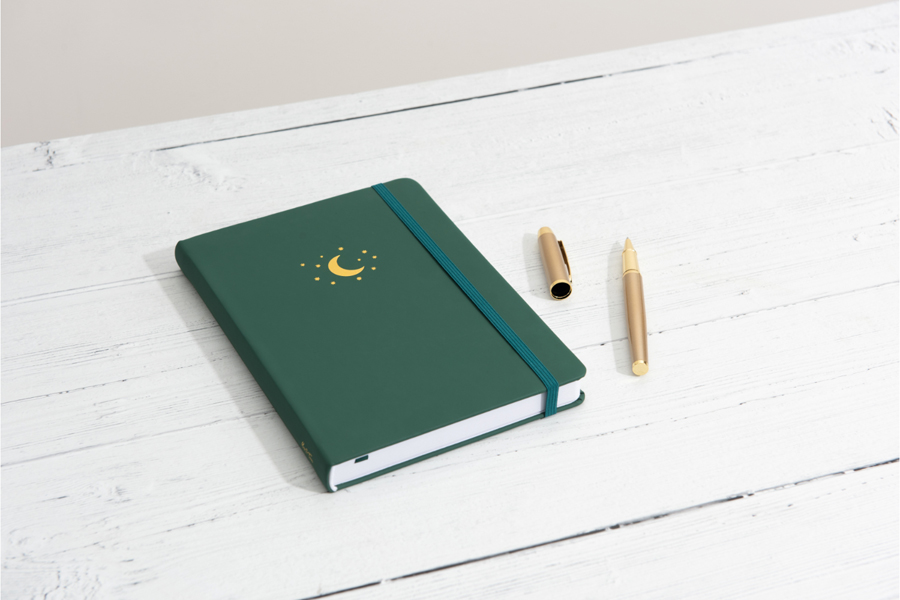 Yop & Tom believes the best way to get your ideas, dreams and creativity out of your head and into the world is through pen and paper in a notebook designed with intention.
They are on a mission to create the world's finest journals, planners and notebooks to help you live your best life.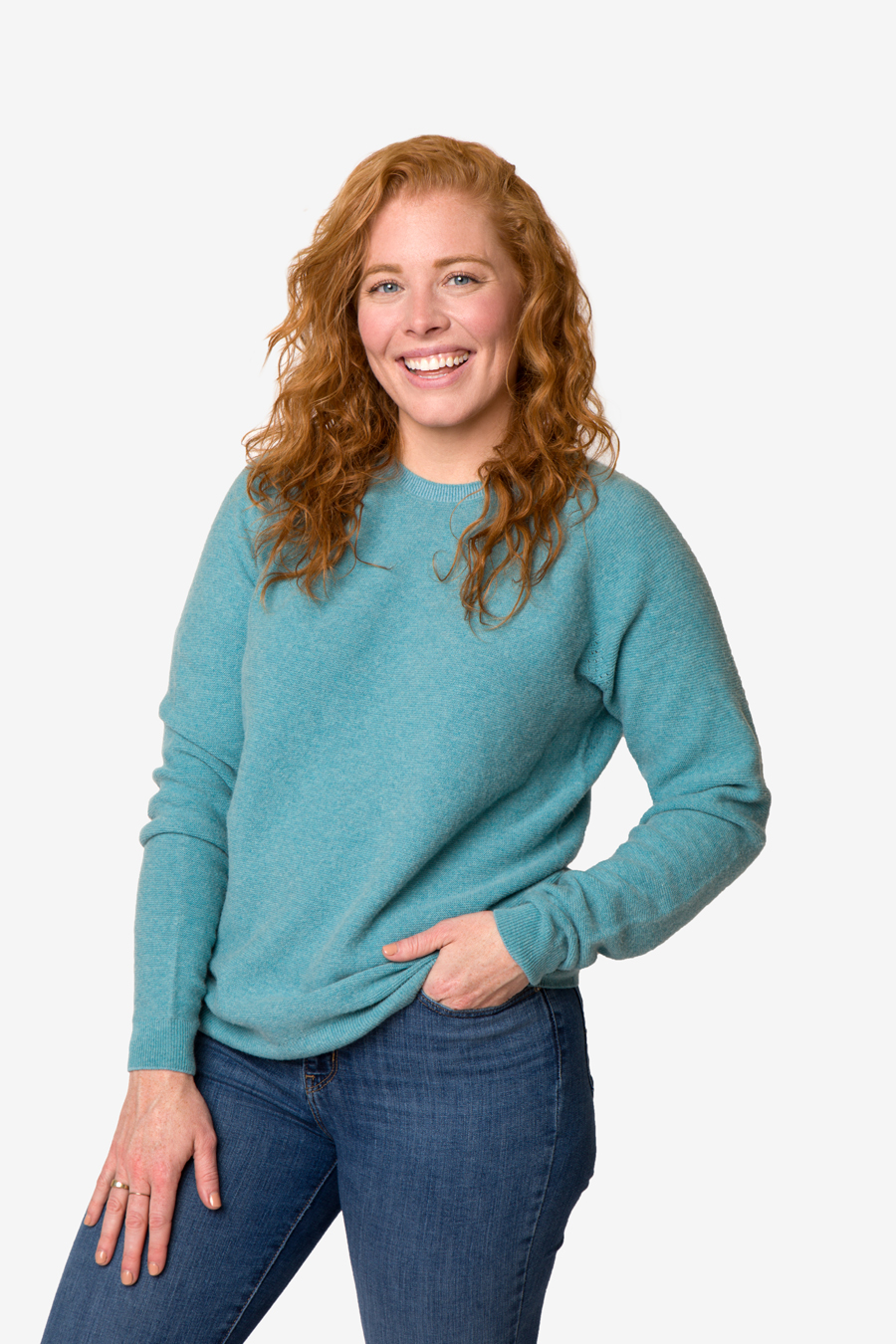 An OLIVER CHARLES is a single sweater for all of life. They're the most versatile pieces in your closet letting you elegantly shift between work and life, a true go-to. Each sweater is 3D knit in Brooklyn NY using the world's best natural wool, merino, and khullu (yak wool). There's nothing like it.
Every Oliver Charles sweater is made in Brooklyn, NY, on advanced 3D-knitting machines that seamlessly "print" each sweater in a single piece, making them lighter and stronger while reducing waste. Made from world-renowned materials, khullu ("coo-loo"), a super fiber from high elevation Tibetan Yak, and merino wool. They are known for being temperature regulating and odor-resistant, ideal for repeat wear and simplifying life. It's not just a sweater, it's a single item for all of life.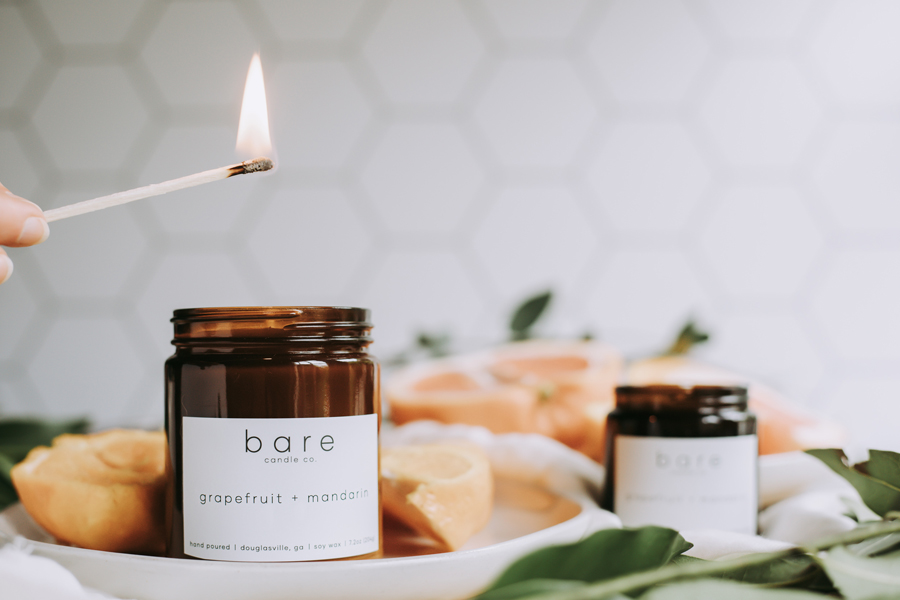 Bare Candle Company is leading the candle industry towards sustainability and transparency. Using natural ingredients and premium fragrance oils to create non-toxic products for you and your loved ones. Each candle is crafted with wax made entirely from soybeans grown in the United States. Sourcing locally means they are reducing their carbon footprint while supporting other small businesses. Vegan-friendly, cruelty-free, and made with no paraffins, phthalates, parabens, or prop 65 chemicals.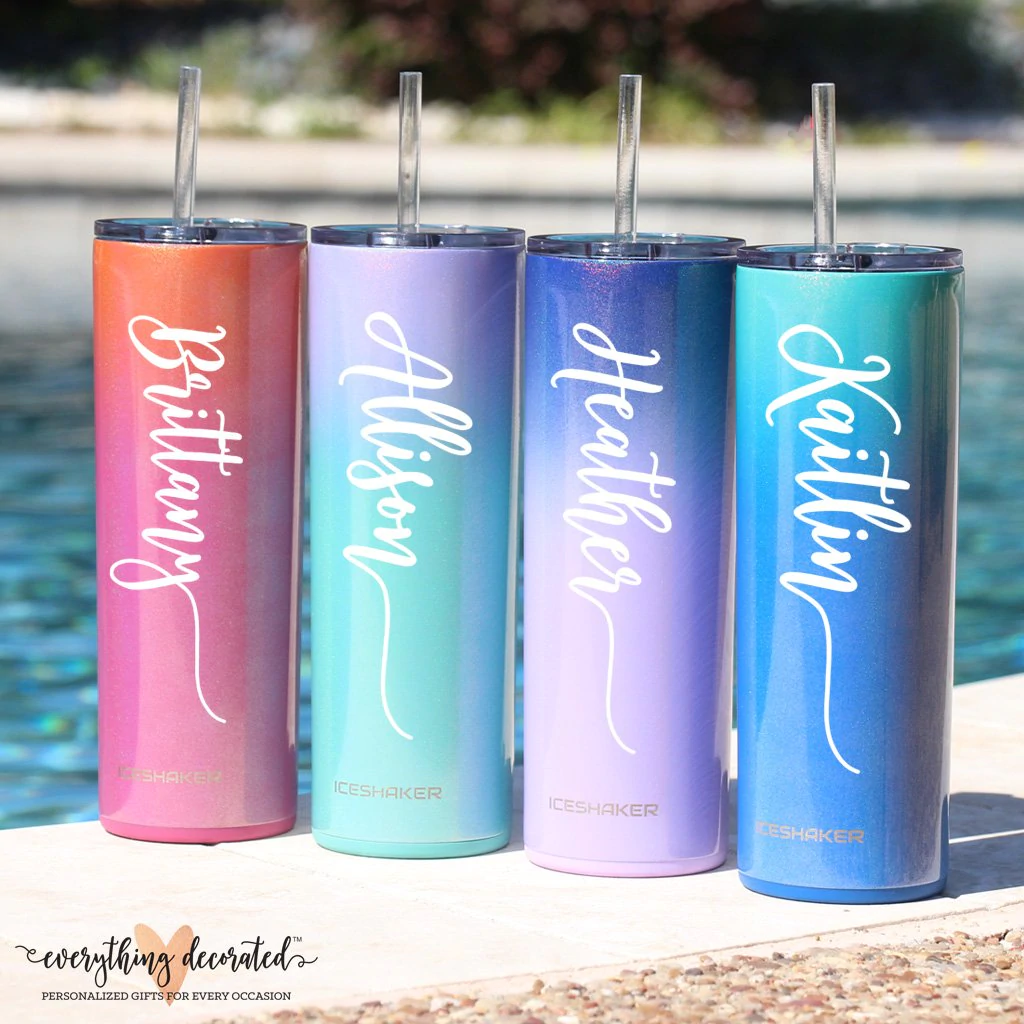 The perfect gift for anyone with a sense of style! This stainless steel thermal bottle tumbler can be personalized with any name or name & title of your choice. We can customize the name on this tumbler with any of our vinyl colors, so she can pick her favorite! Each tumbler comes with a straw and push-down lid, and keeps drinks cold for 24 hours or hot for 12 hours.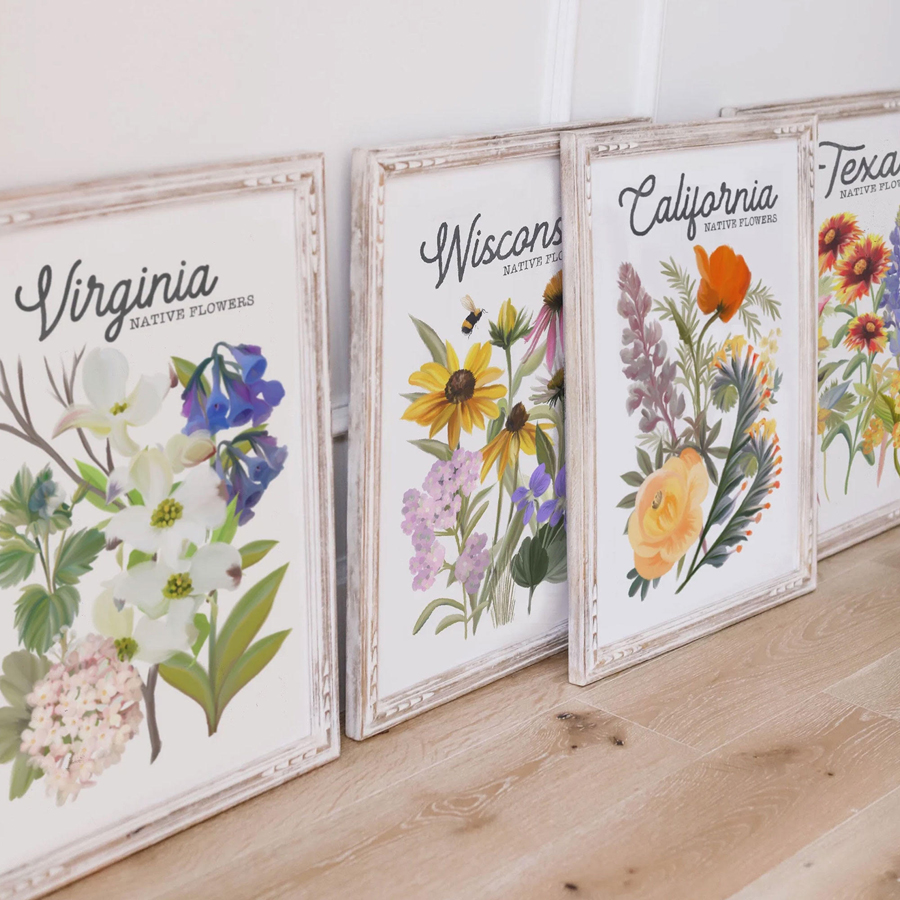 This elegant and modern art print collection from House Fenway features botanical drawings of state native flowers from around the United States. A fun and creative way to create a wall display of the places you've traveled, lived or that hold special meaning.
These colorful floral prints are available in 5"x7", 8"x10" and 11"x14", are printed and packaged with high-quality material and are ready to frame.
Shop this artwork collection: www.housefenway.com/collections/state-native-flower-collection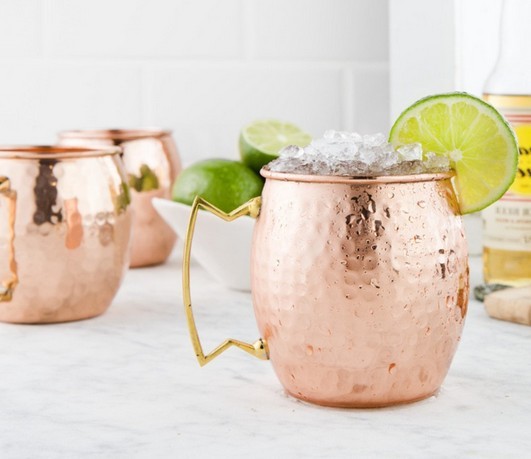 Enjoy these luxe, authentic copper mugs handcrafted traditionally which are ideal for a number of different cocktails and beverages. Enjoy a fun experience with a nice cocktail served in these classy copper mugs!
At Moscow Muled, all copper mugs are premium and handmade using 100% pure high-grade food-safe copper. The company sells exclusively online and ships its products worldwide from its warehouse in the United States. Website: https://www.moscowmuled.com/. $19.50 for a set of two.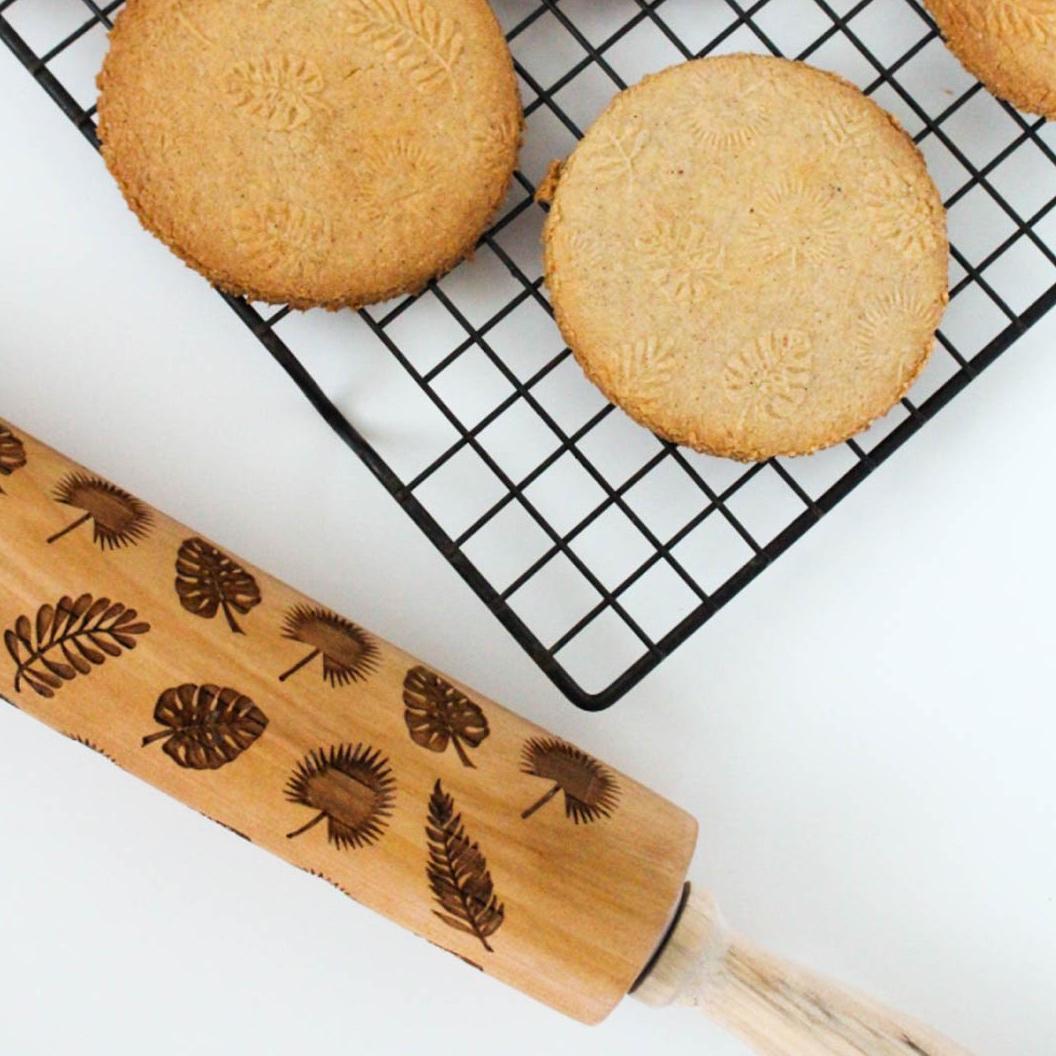 Want to bring some cheer to someone who loves baking? These beautiful embossed rolling pins are perfect for more than just cookies and pies. Use these new rolling pins for cakes and other sweets or for savory items like homemade pasta or crackers. All of these embossed rolling pins are made from 100% pure high-grade solid beech wood. They are also 100% food-safe and free of BPA or any other toxic substances.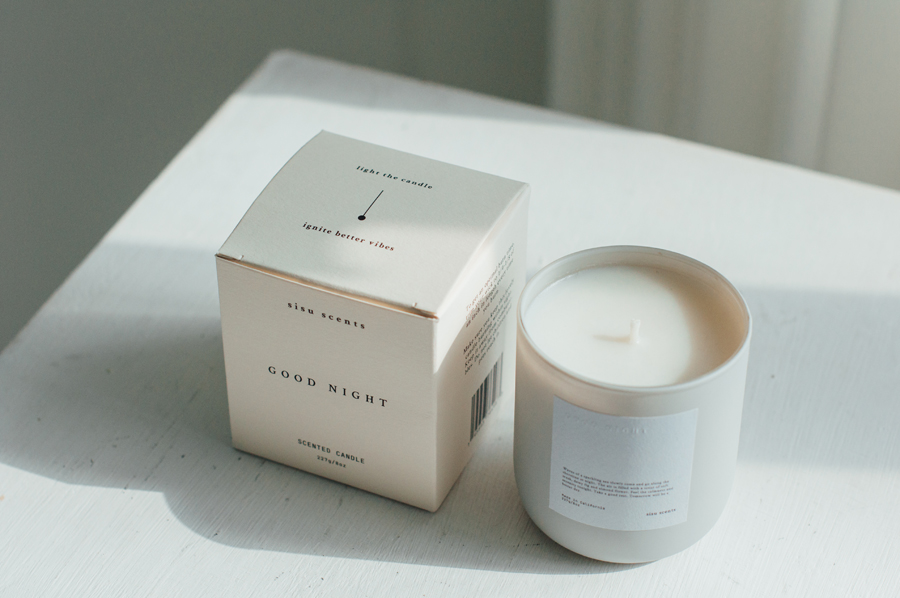 Luxury candle company Sisu Scents creates vegan, 100% biodegradable candles that are free from toxins. Each of their candles is hand-poured in California and free from parabens, sulfates, and phthalates.
Inspired by the Finnish concept of 'sisu,' which represents inner strength and perseverance, Sisu Scents creates sustainable, luxury home fragrances that create an ambiance with good vibes that inspire users to become a better version of themselves every day. Their Good Night Scent has notes of soft musk, dewy fig, and almond flower, which combine to evoke an essence of calmness and serenity.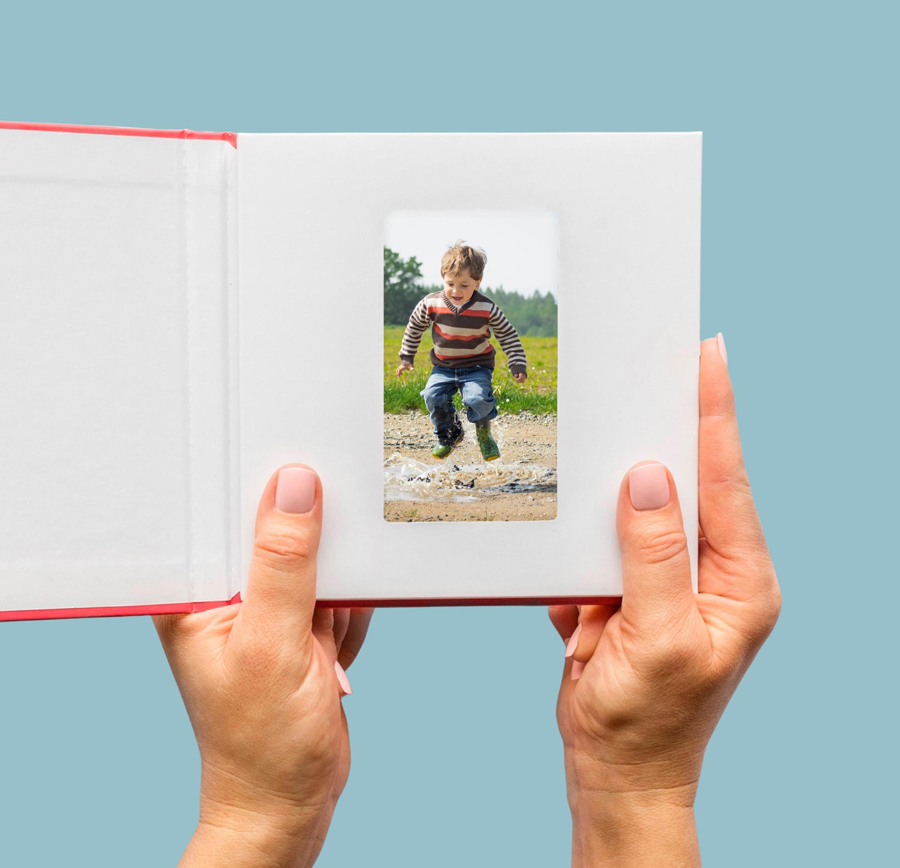 Heirloom is a video-playing book that arrives in the mail loaded with your most precious videos and photos. Upload your family videos and then select from 12 video book covers. Heirloom then ships a video-playing book right to the gift recipient's doorstep loaded with videos. Each video book is rechargeable so they can be cherished for a lifetime. Heirloom video books retail for $49 (free shipping) and arrive in 5 business days.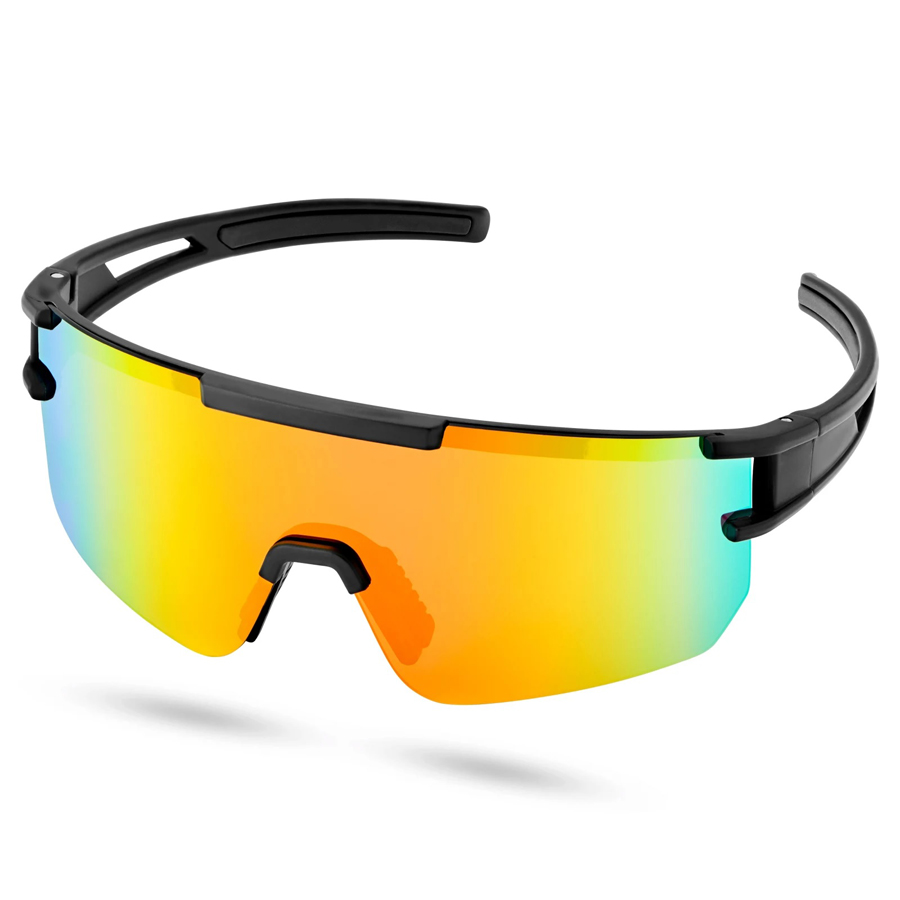 These polarized yellow mirror sunglasses for men have all the style and functionality required for an active lifestyle. Flexible TR90 frames hug your head while rubber temples and nose pad make sure the glasses don't move even though you do. The mirror layer allows those you converse with to admire themselves in your eyes while hiding the fact you're not paying attention. Polarization reduces the glare off shiny surfaces like water, glass, and metal, making them perfect for fishing, driving, or window shopping.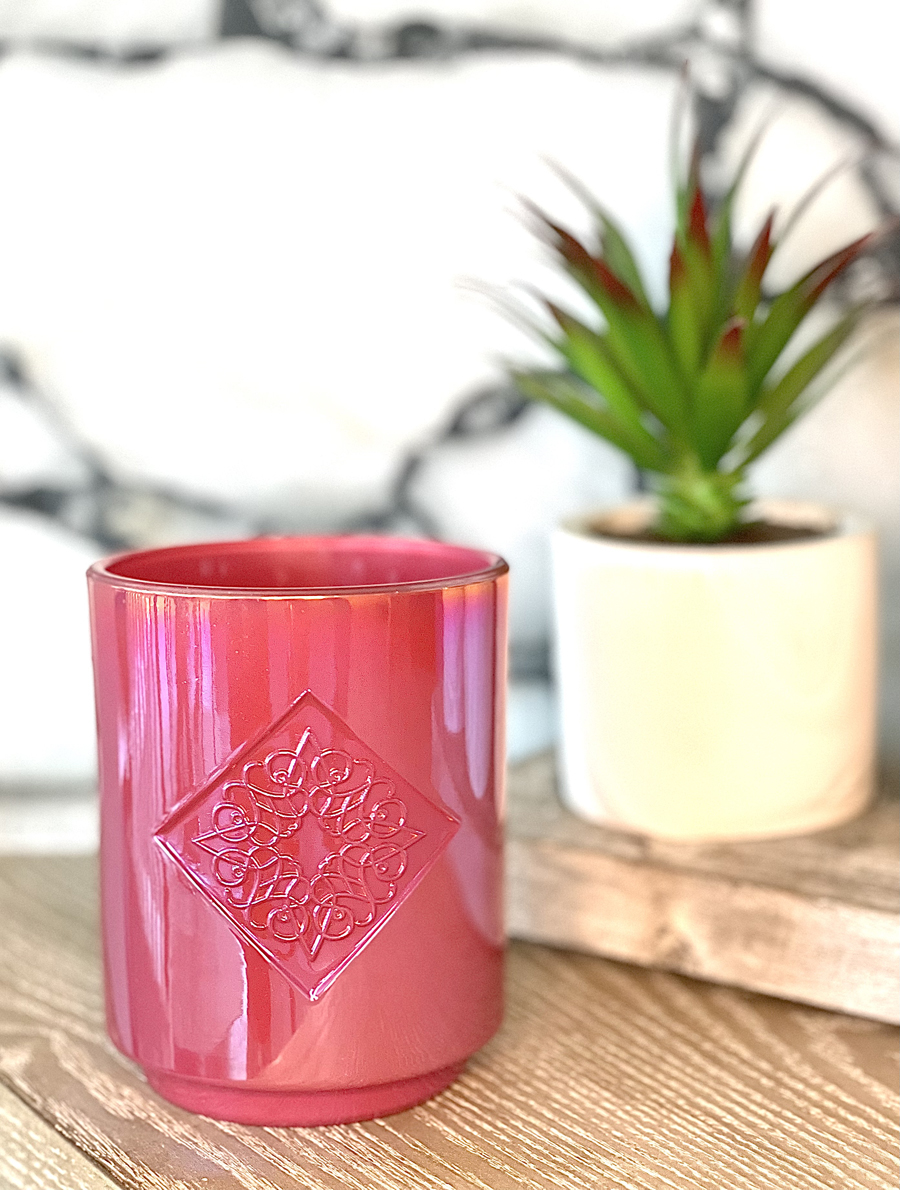 A unique candle for personalities that shine bright! OPAL ROAD luxury candles are designed to bring colorful elegance to any space while the transformative scents captivate your attention.
Made of a coconut and apricot wax blend, all candles are infused with non-toxic essential oils, use 100% cotton wicks, and burn for up to 65 hours with proper care. OPAL ROAD's candle collection is free of parabens, phthalates, sulfates, gluten, synthetic dyes, and animal cruelty. When the wax burns away, all of the luxurious vessels were designed to be reused as elegant home decor pieces. Aside from being an elevated statement piece in any home, the brand is a Proud Supporter of Room to Read® and donates a portion of all profits to help support girls' education and literacy programs.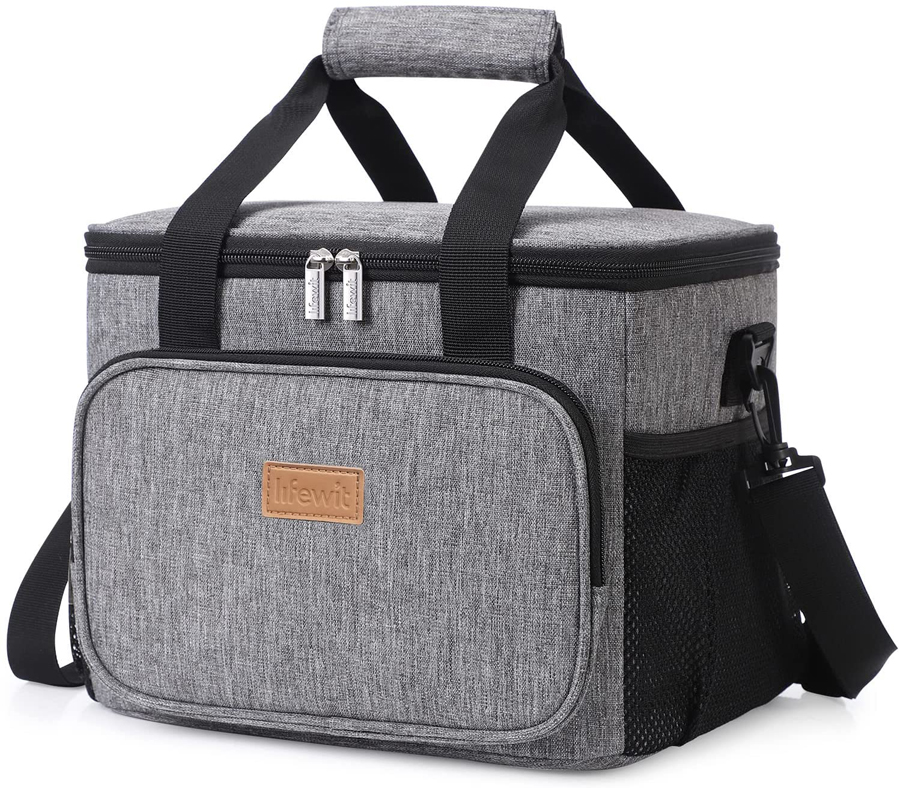 Summertime is the perfect time for outdoor play! If you're looking for an insulated lunch bag that can keep your food and drinks warm or cool for hours, the Lifewit Large Lunch Bag is a great option. The 6mm EPE foam provides great protection for your containers, food, and drinks. The long-term insulation means your food will stay fresh and tasty for hours. Furthermore, with a wide-open design, it offers a maximum capacity of 15L, making it perfect for packing large lunches. Additionally, the exterior is water-resistant, making it even more durable and ideal for use in any environment. So with this best lunch bag, you can enjoy peace of mind knowing that your lunch will stay fresh and cool all day long!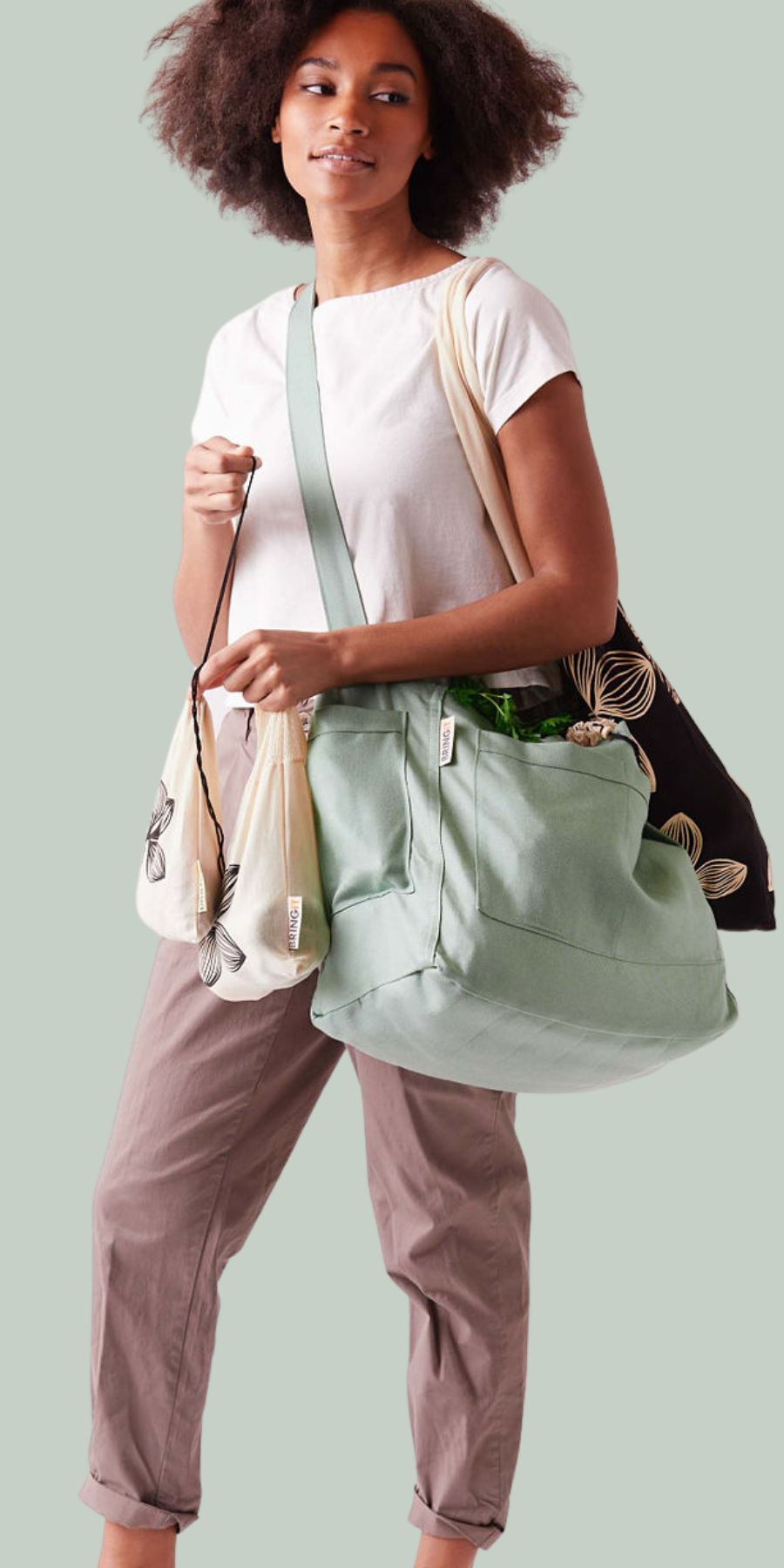 BRINGIT Bags makes reusable shopping bags that are the only bags on the market made from sustainably grown tree fiber. The fiber is made from beechwood and eucalyptus trees which are naturally regenerative and the production process has no waste. So much better than plastic and also better than cotton because the production has a far superior environmental footprint. The best part is that these bags will never end up in a landfill or in the ocean because at the end of their life (after hundreds of uses and washes), the bags are home compostable and marine biodegradable.
Kids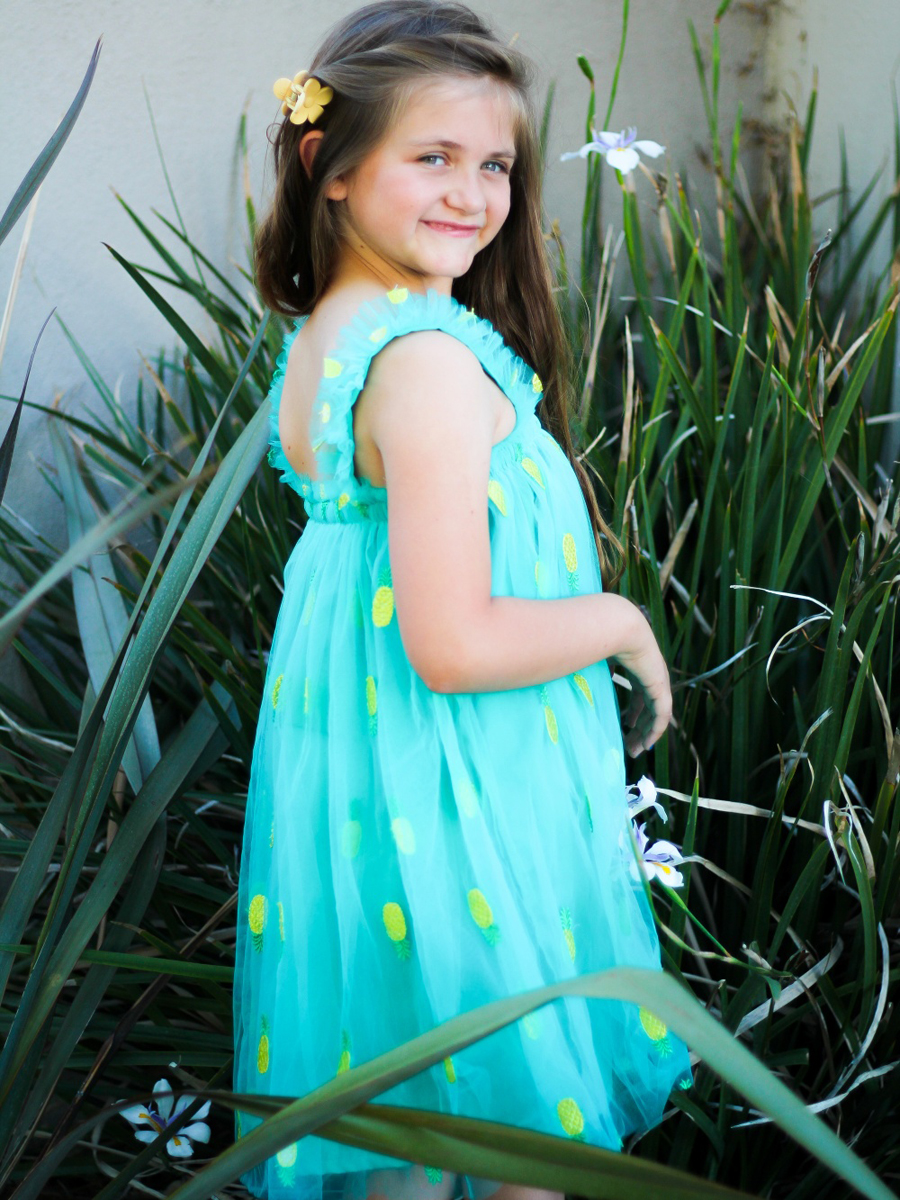 We are Sydney So Sweet, an ecommerce store specializing in clothing and accessories for little girls and moms. We have new arrivals launching every Monday and Friday featuring outfits that can be worn all year long, for special occasions, holidays, and so much more! Our summer collection will take her from the beginning of Spring all the way to those exciting first days of school with the trendiest sets, dresses, and romper styles for your little girl.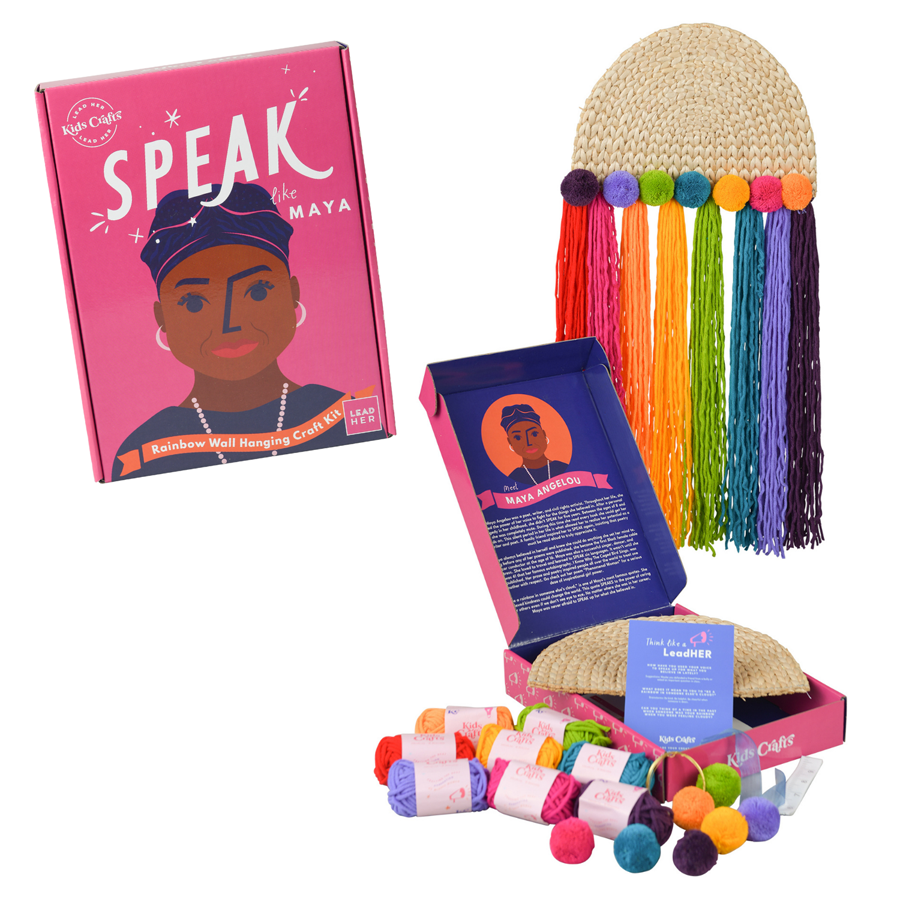 Be a rainbow in someone else's cloud. Dr. Maya Angelou was never afraid to SPEAK up for what she believed in. Through her books, poems, and performances she encouraged people to care for one another equally. Maya knew her voice mattered and it's time to remind a special girl that hers does too!
With this kit, she'll create a colorful wall hanging inspired by one of Dr. Maya Angelou's most famous quotes. First, she'll attach color-coordinating yarn and matching pom-poms to the seagrass rainbow in a colorful pattern. Or she can mix it up and create a one-of-a-kind design. More than just decor, this work of art will remind her of the power of kindness — every time she sees it.
Everything needed to create a seagrass rainbow wall hanging is inside. Each rainbow wall hanging craft kit contains:
1 Braided Seagrass "Rainbow"
9 Different Shades of Yarn in Rainbow Colors
7 Matching Pom-Poms
String for Hanging
Health & Beauty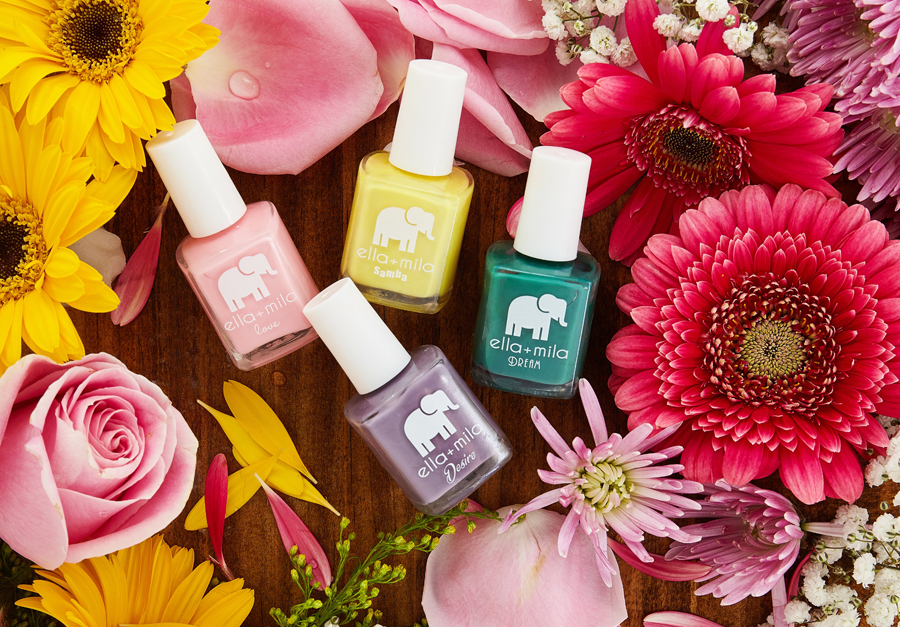 With a passion for color and dedication to healthy beauty, ella+mila strives to provide fashion-forward beauty products without compromise. Considered the "OG" of "Seventeen-Free" brands, ella+mila is formulated to specifically leave out dangerous and harsh ingredients such as Formaldehyde, Xylene, Triphenyl Phosphate, and more. Over 220 on-trend nail polish shades to choose from featuring chip-resistant, quick-dry, and high-shine formulas!
Following additional ethical practices, the company remains vegan, animal cruelty-free and made in the USA. The beloved brand meets consumer demands for clean beauty products and now offers fabulous Lip Scrubs and Lip Moisturizer to its ever-growing product line.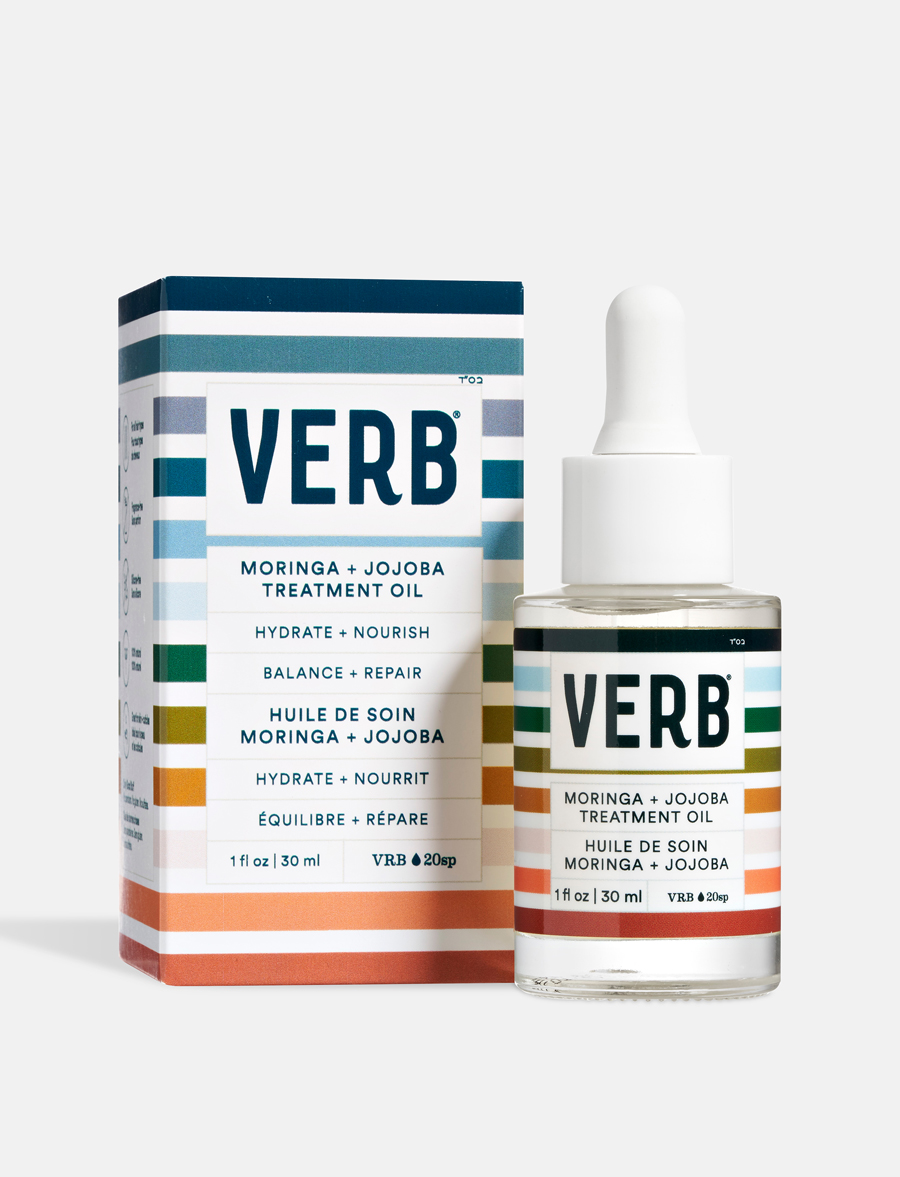 To make sure your hair is summer ready, you should try Verb's Moringa + Jojoba Treatment Oil, is the most versatile addition to the brand's affordable, salon-quality hair care line! Designed to reduce hair breakage, fight dry scalp and skin, and repair damaged hair, the Moringa + Jojoba Treatment Oil is the perfect serum to help keep mom's hair tame and skin hydrated.
For best results, apply a couple of drops directly to the scalp and massage in a downward motion. For extra thick or long hair, Verb recommends combing the product through to evenly distribute it and produce a soft, hydrated look. Verb also created this helpful guide, Benefits of Moringa Oil for Your Hair, to help you understand the benefits of using these ingredients!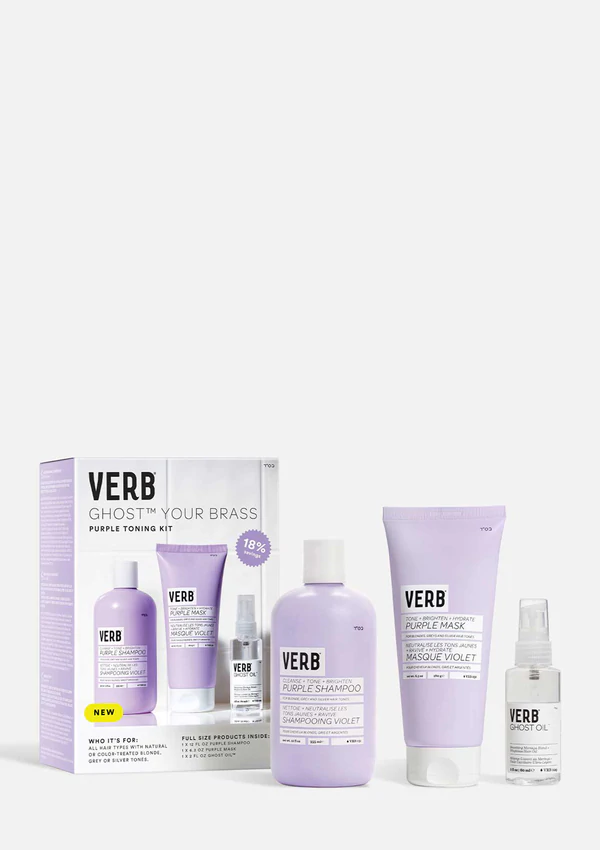 To maintain your lightened locks this summer, you'll love Verb's Purple Toning Kit! Formulated with pro-grade violet pigment and açaí extract, the Purple Shampoo and Purple Mask are designed to cleanse and tone brassy yellow hues in blonde, grey and silver hair, while the Ghost Oil is formulated with moringa oil to calm frizz and give radiant shine.
Verb also published this helpful guide, Brassy Hair: What is It and How to Prevent It, to offer ideas on how to keep your hair in the best shade!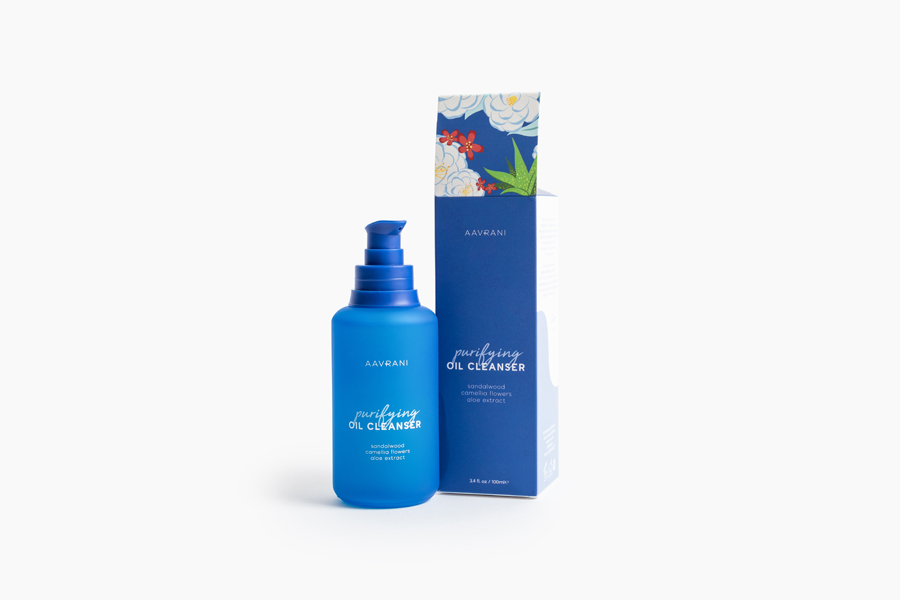 Get glowing skin this summer with AAVRANI's Purifying Oil Cleanser. Despite common misconceptions, oil cleansers are great for all skin types, even oily and acne-prone skin. AAVRANI's 11-part powerful formula features clean ingredients like Sandalwood Oil, Camellia Flowers, Aloe Extract, and more to remove all the dirt, makeup, and sunscreen left over from your summer activities, without being abrasive.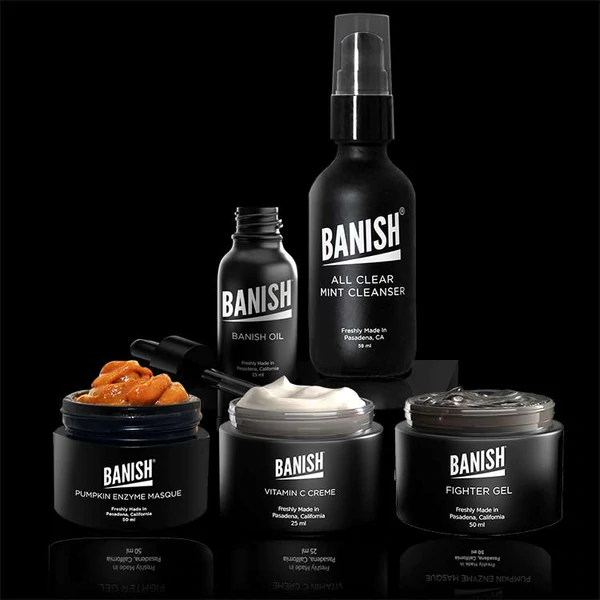 Contains a refreshing sulfate free cleanser, a cooling acne-fighting gel that doesn't dry out skin, a dark spot correcting oil that's great when you need extra moisture, and a lightweight vitamin c creme to use as your daily moisturizer.
Use the creamy Pumpkin Enzyme Masque once or twice a week in your skin renewing ritual to exfoliate.
Skin Type: Ideal for all skin types and acne prone skin
Results you can see: more even skin tone and reduction in dark spots, balances out skin, hydrated skin.
Products included:
All Clear Mint Cleanser 59ml
Fighter Gel 50ml
Banish Oil 15ml
Vitamin C Creme 50ml
Pumpkin Enzyme Masque 50ml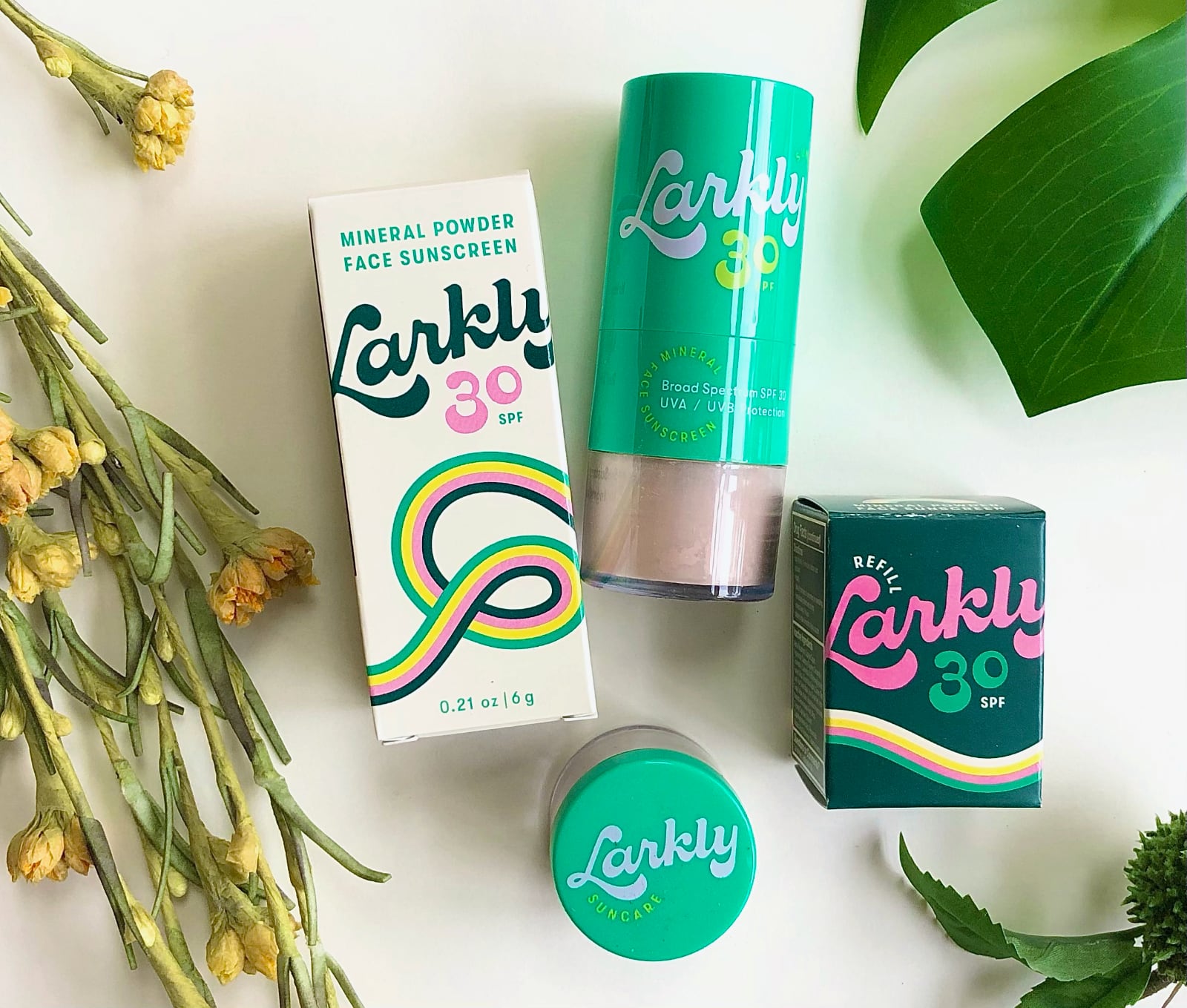 Larkly's self-dispensing brush makes putting on sunscreen fun. Instead of struggling with hard-to-absorb lotions and fighting with squirmy kids, our natural mineral powder goes directly on the skin with no mess, irritation or tears. The extra soft, large brush feels incredible on the skin, and you're never left with that sticky feeling from other traditional sunscreens. It's fast, safe, and most importantly, it's effective.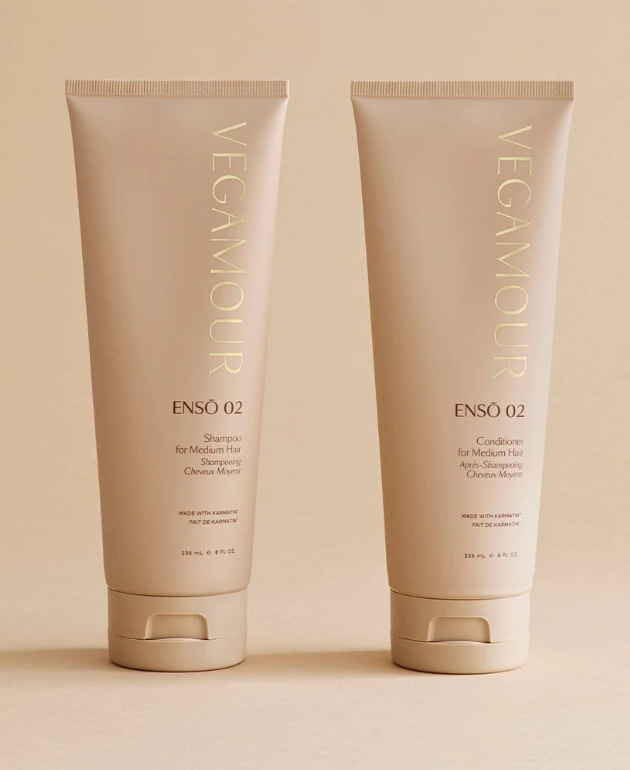 The first smart shampoo and conditioner designed to adapt to the unique needs of medium hair.
This sulfate-free, color-safe duo's intuitive technology, powered by Karmatin™, instantly adjusts to hair on contact, helping to provide ideal amounts of moisture, volume, repair and protection, while enhancing color and shine.
It's pure genius. In just 3 minutes.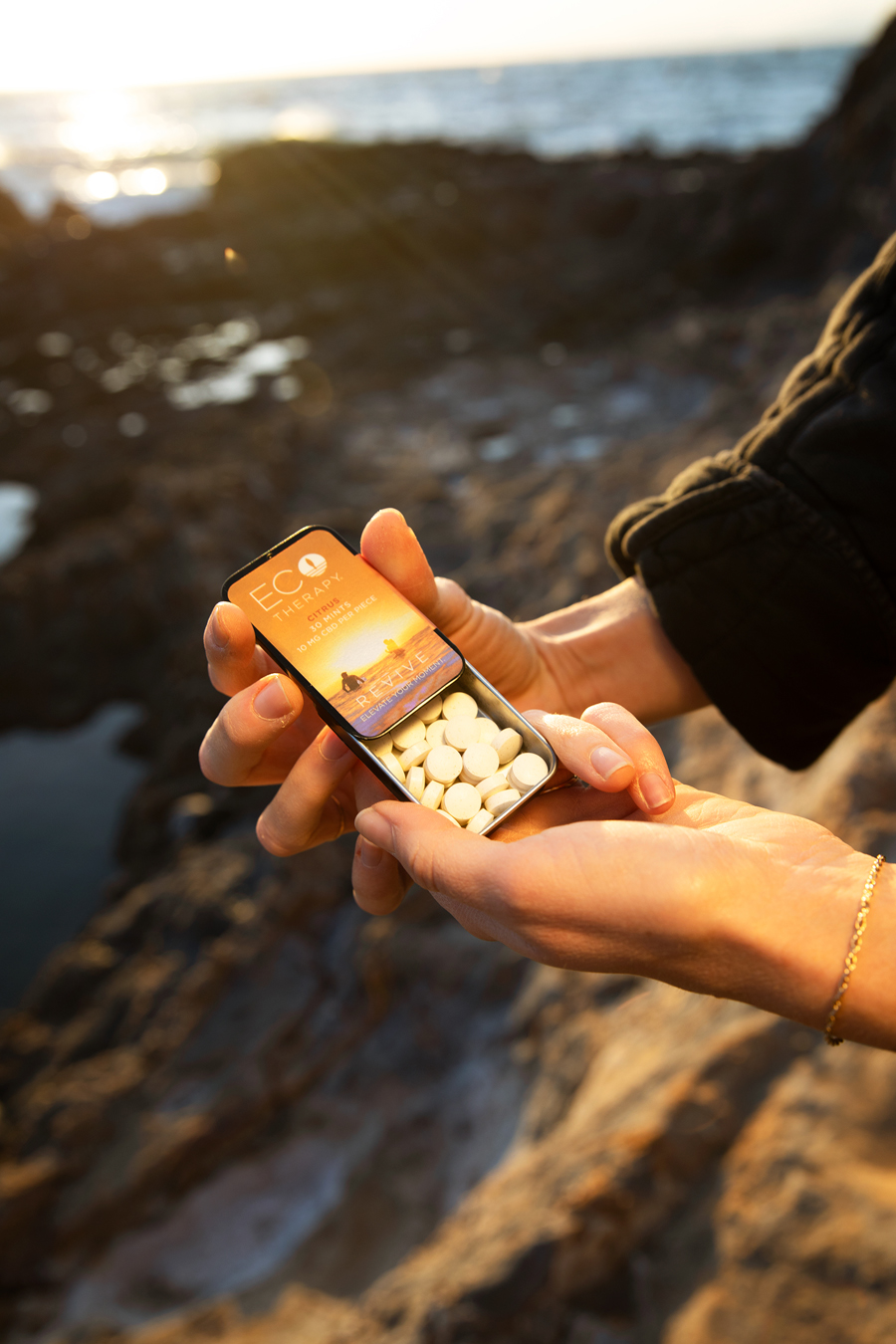 ECO Therapy strives to be a daily dose of nature for anyone who is looking to begin their personal wellness journey. Each unique botanical blend harnesses the maximum potential of ingredients while the use of nanotechnology increases product efficacy and absorption, effectively shrinking CBD particles so the body can use and benefit from more of the hemp plant's magic. All CBD oil is tested by a third party lab to ensure consistent quality every time to deliver a product you can trust. ECO Therapy Revive CBD Mints are formulated with Orange oil, sage, ginseng, B12 and natural terpenes to encourage energy and focus. B12 has been added to support cellular health, can help boost energy and pairs well with natural CBD oil to take the stress out of whatever busy summer activity may come your way.
To the ingredients that we choose to the packaging companies we work with, ECO Therapy is committed to producing the highest quality product possible.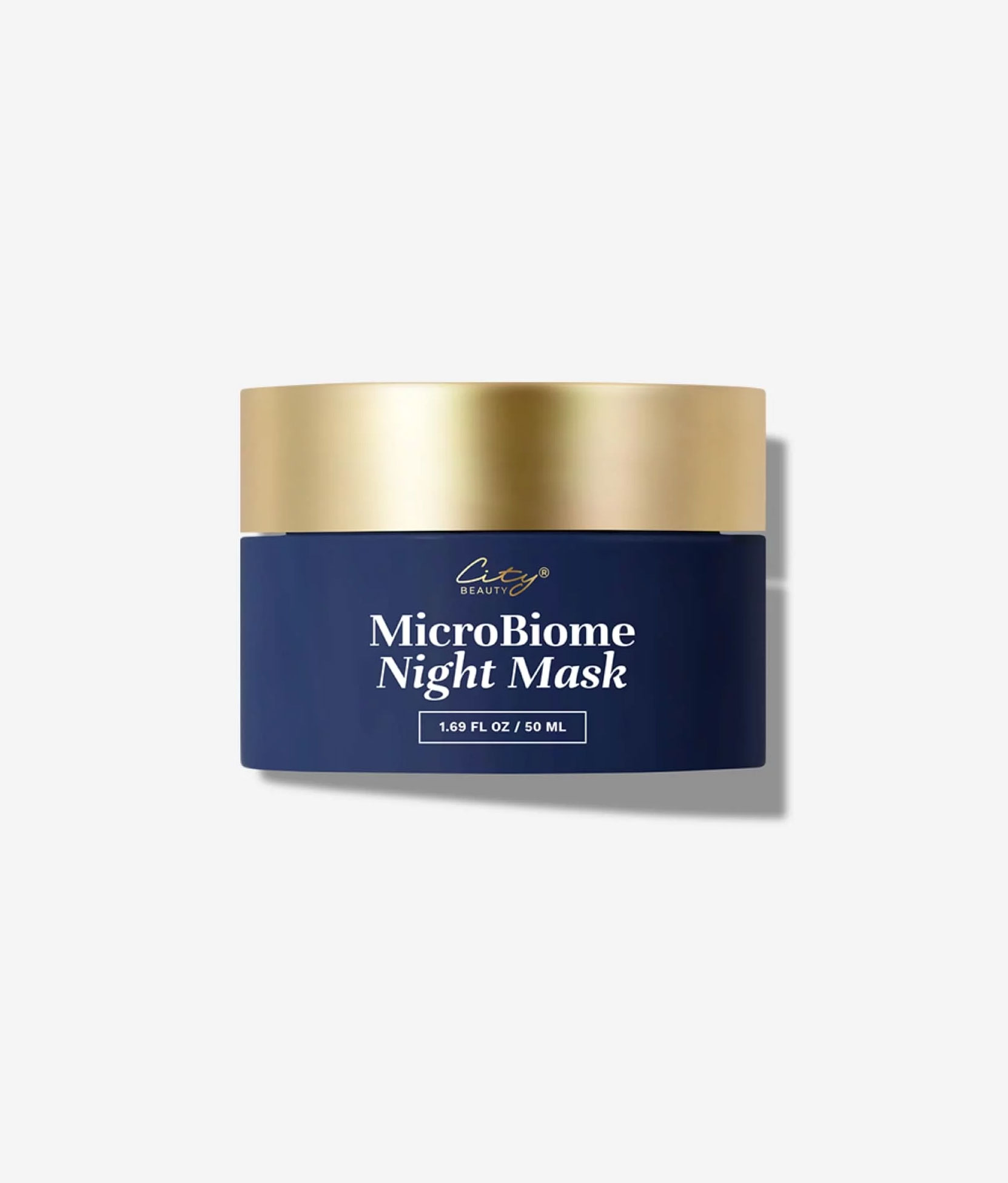 Microbiome Night Mask is a sleeping mask that works with the body's nighttime renewal process to help balance the skin's microbiome, support the skin's natural barrier, and reduce the appearance of wrinkles. The result is visibly smoother, denser, and younger-looking skin in the morning.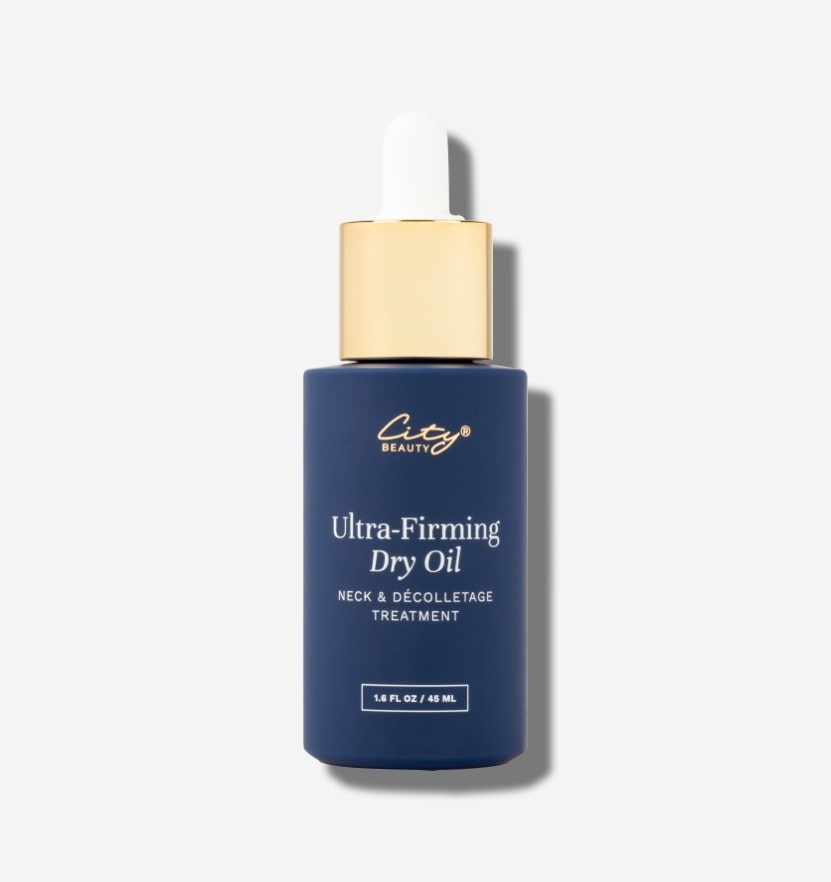 Ultra-Firming Dry Oil is a non-greasy, deeply hydrating oil that offers a lifted look to the neck & décolletage. This formula supports the building blocks of a youthful appearance — correcting the look of wrinkled, crepey skin at the source. Use it all over your body to decrease the appearance of cellulite.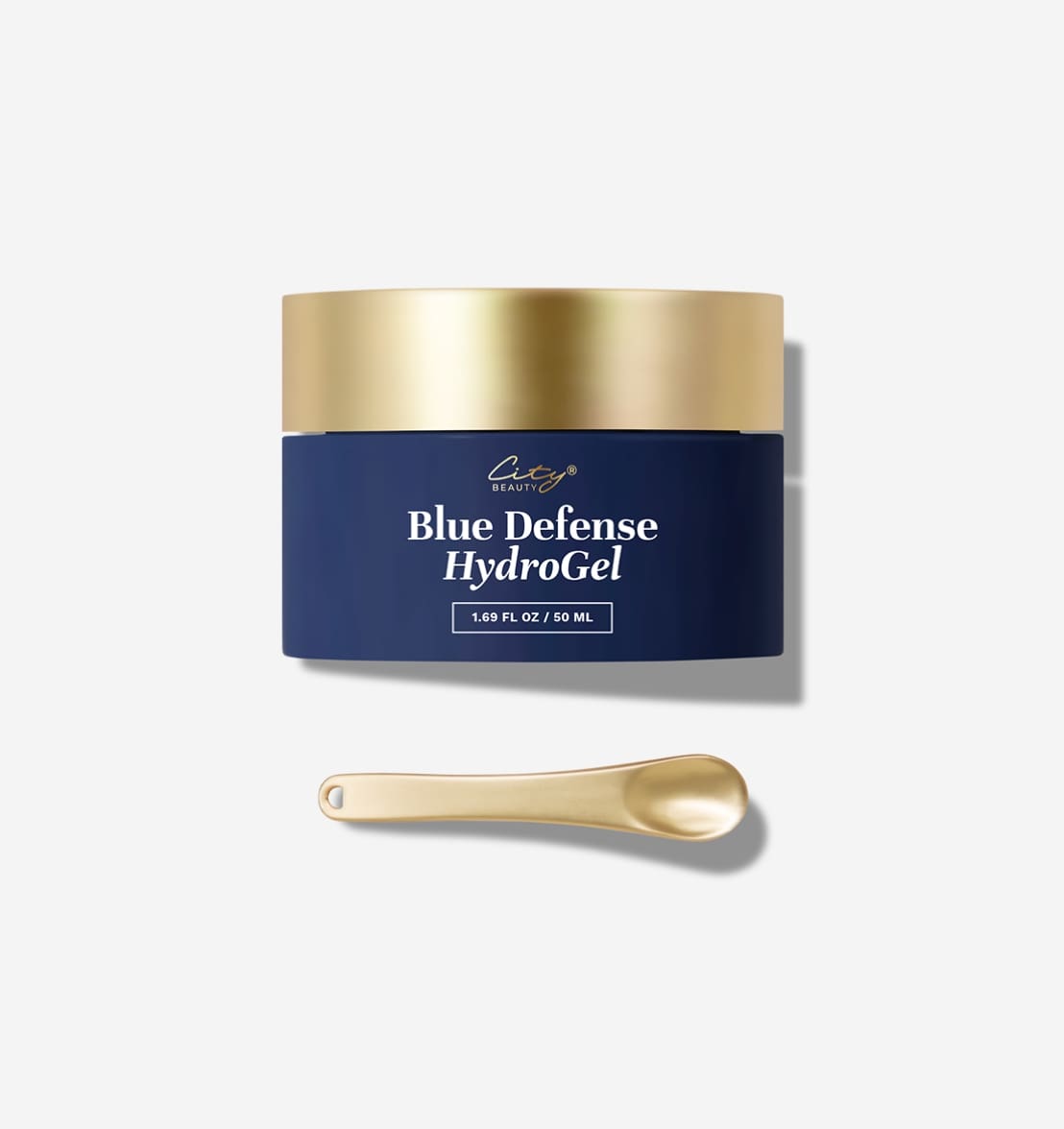 Blue Defense Hydrogel's unique gel texture infuses the skin with intense hydration by both attracting and retaining moisture. This formula also energizes 'tired' skin cells, while helping protect against damaging blue light — improving the look of dark spots, wrinkles, and dullness.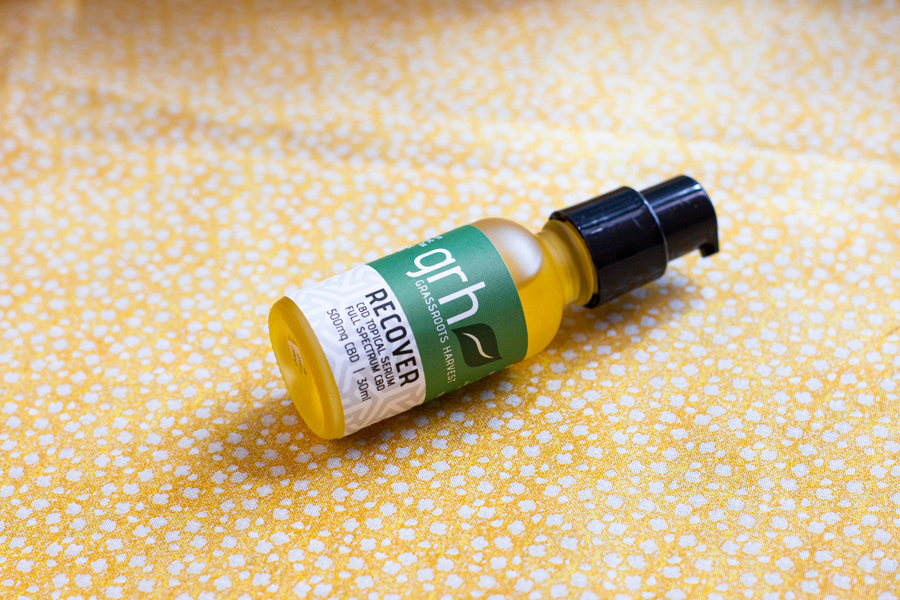 Summertime is an active part of the year for many, help your body stay in shape with Recover CBD Serum from Grassroots Harvest! This premium CBD topical holds 500mg of full spectrum CBD & a powerful blend of essential oils to maximize recovery right where you need it. The ideal hiking companion and perfect after a tough work-out, try Recover CBD Serum and feel relief kick in fast.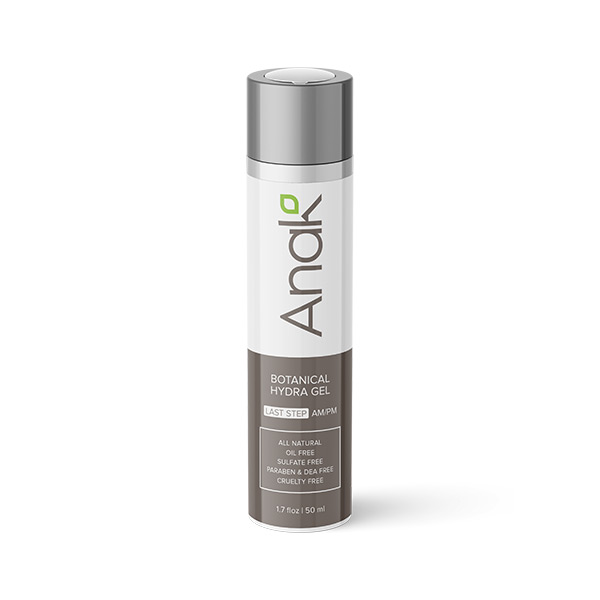 Nourish oily-prone skin with this unique gel-hydrator which is bursting with botanicals and an intensive multi-vitamin complex of A, B5, C and E. A unique gel-based daily protection cream that is suited for those with oily or combination skin, Hydra Gel restores hydration while encouraging normal sebum production.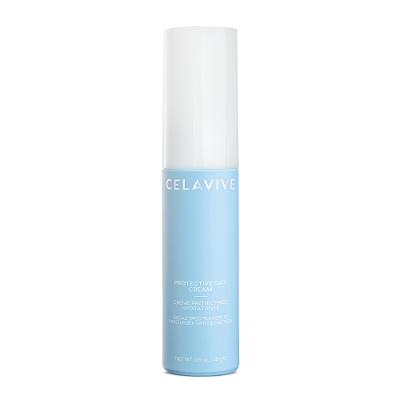 Defend against the leading cause of premature skin aging with this ultra-hydrating cream designed to protect your skin while offering intense moisture for a healthy-looking complexion. For dry/sensitive skin types.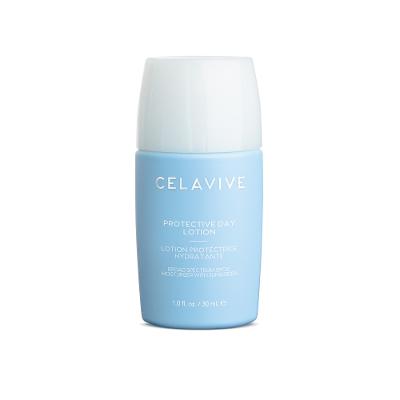 Begin each day beautifully by protecting your skin from the leading cause of premature skin aging. Formulated with four UV filters, this lightweight lotion protects and hydrates for healthy-looking skin. For combination/oily skin types.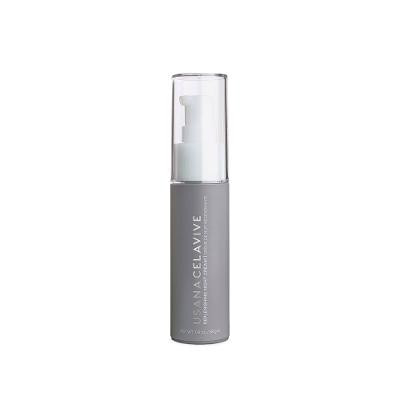 This rich cream promotes hydrated, radiant skin with a luxurious blend of botanicals derived from natural sources and cell-signaling peptides designed to fight the appearance of wrinkles and restore the youthful look of your complexion overnight. For dry/sensitive skin types.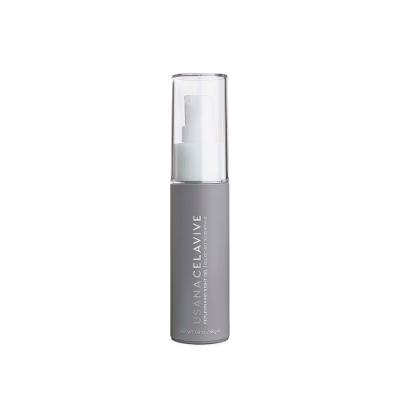 This lightweight gel formula enriches your skin with botanicals derived from natural sources and cell-signaling peptides to moisturize and revitalize the look of skin overnight for long-lasting, visible improvements in your skin's natural radiance. For combination/oily skin types.
Hope you enjoyed our Summer Gift Guide 2022!
Have a great day!