What do you get when you combine glitter cardstock and sequins? Sunflowers gift wrap, of course!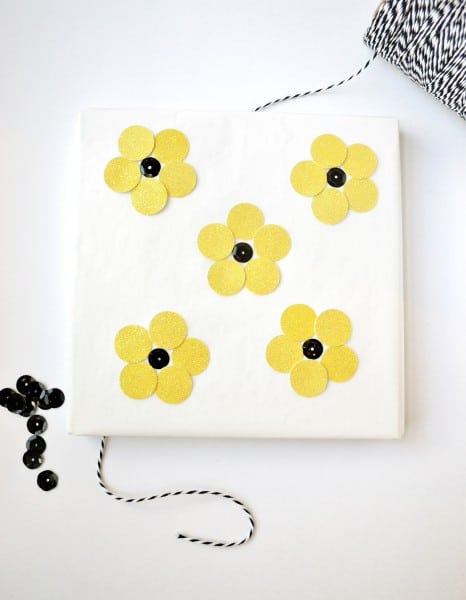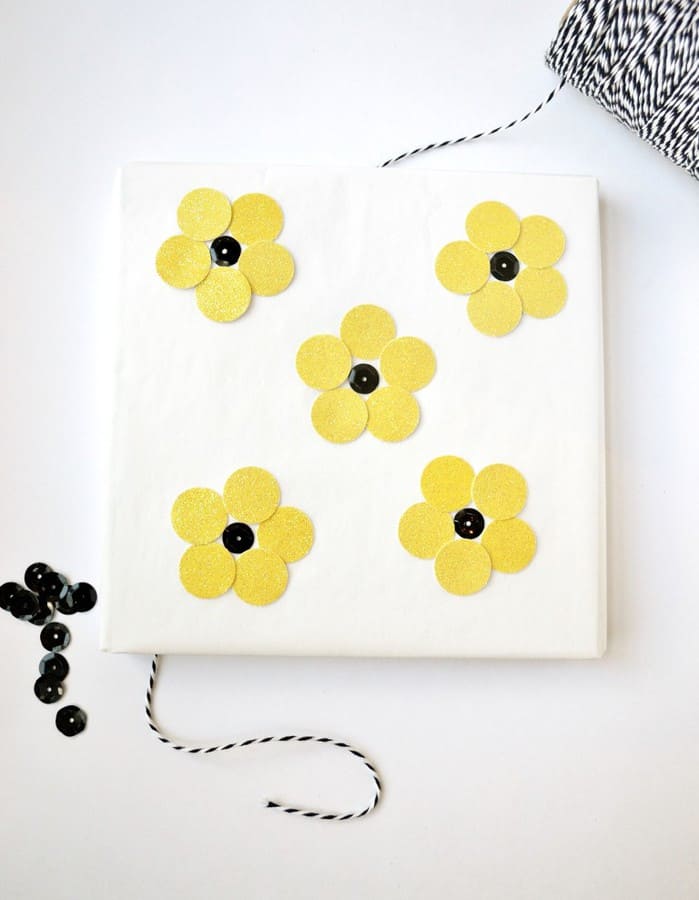 Just like in last week's cherry garland tutorial, sequins and glitter make a comeback today with this easy sunflowers gift wrap! I love wrapping gifts in plain white or kraft paper and then decorating the package (usually with my kids' help), and these easy sunflowers can easily be adapted to a garland, gift tags, and treat bags! Here's what you need…
Materials:
Yellow Glitter Cardstock or Scrapbook Paper
Circle Punch
Black Sequins
Glue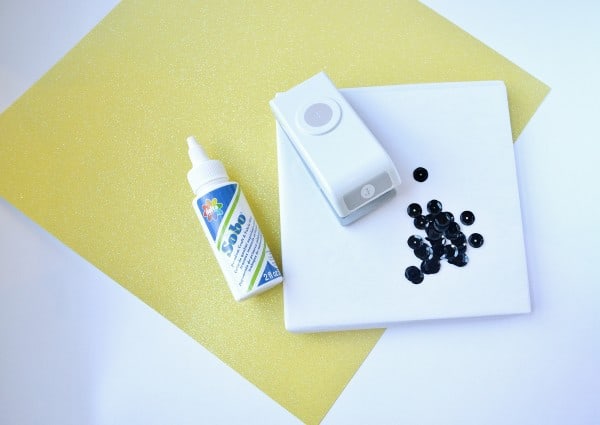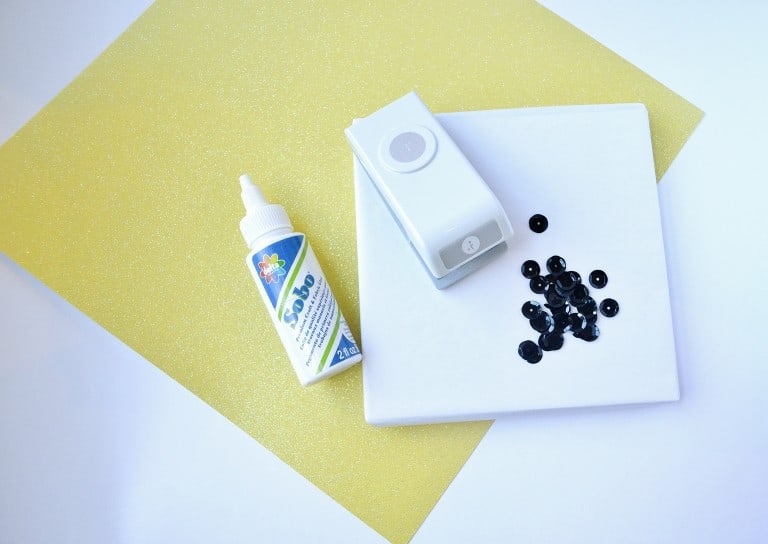 Take your circle punch (mine is 3/4″), and punch out circles from your glitter cardstock. Plain yellow, or even yellow patterned cardstock or paper would work as well!
Glue a sequin to your wrapped gift, and then glue your glitter circles around your sequin.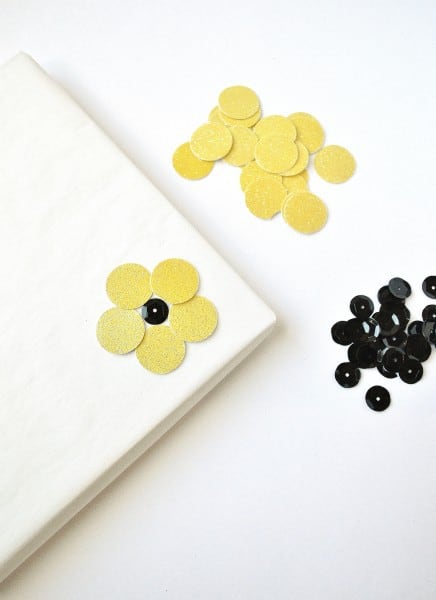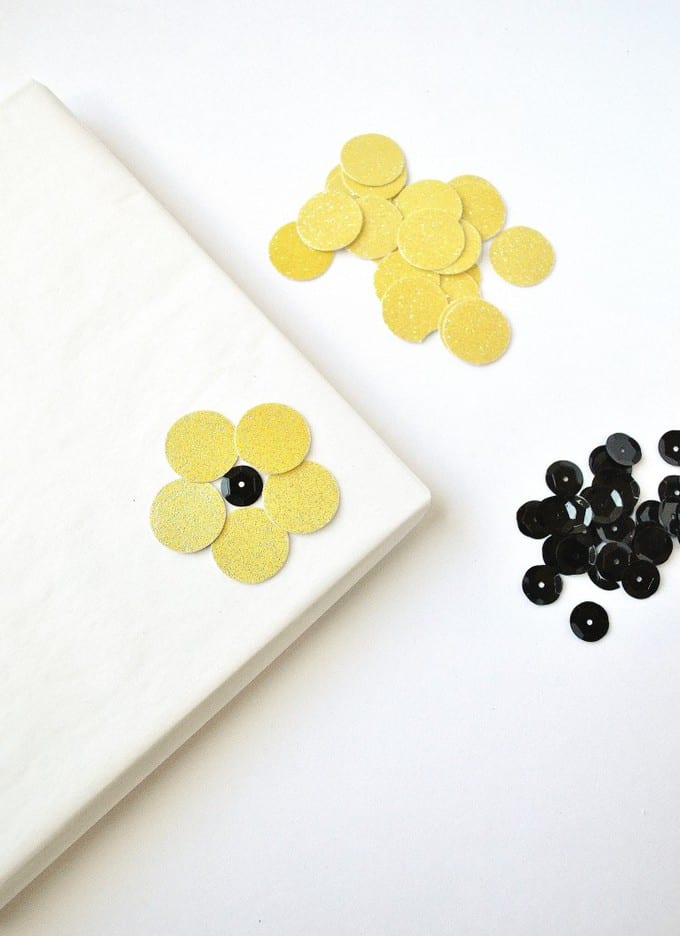 Repeat as desired!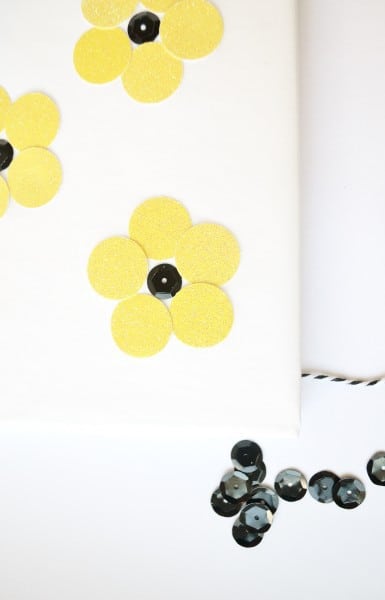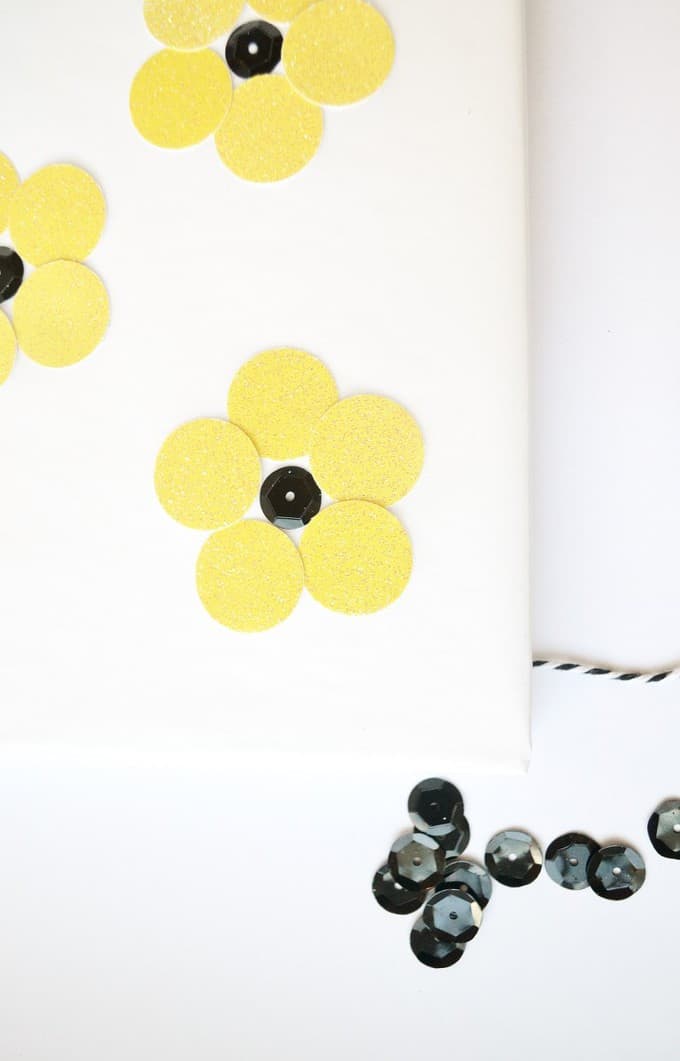 Thanks for reading my easy sunflowers gift wrap tutorial! Have a crafty day!