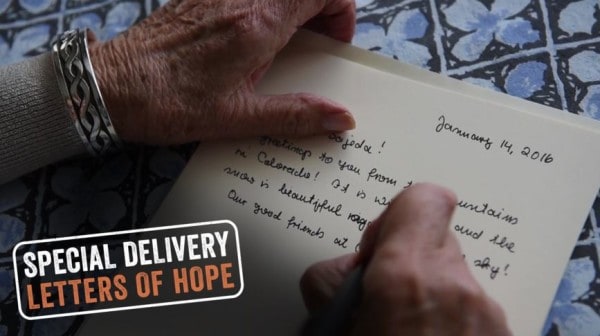 photo courtesy of CARE
As many of you know, this month marks the 5th anniversary of the conflict in Syria, a war which has caused the largest refugee crisis since World War II. We're all looking for a way to help, so when I heard about CARE"s efforts, which have already reached more than 1 million Syrians with their humanitarian relief, I knew it was a story I wanted to share here to encourage others to get involved.
As the conflict drags on, CARE, a leading humanitarian organization fighting global poverty, wants to do more, and deliver something powerful to Syria's displaced children: Hope.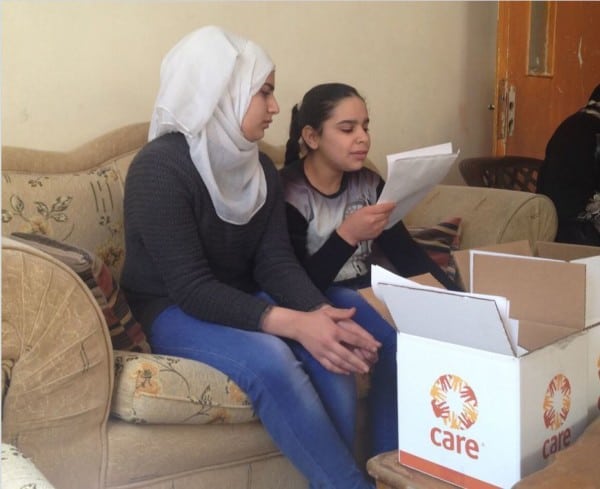 photo courtesy of CARE/Jordan
The very first people to experience CARE's work —recipients of CARE Packages sent by Americans to families clinging to survival in Europe after World War II, were invited by CARE to write letters to Syrian refugee children. Now in their 70s and 80s, these World War II refugees from California, Colorado, Florida, Illinois and Indiana wrote letters and put them in care packages, along with a few goodies, childhood photos and any other items of meaning they wished to share.
You can read the stories, as well as the letters sent to Syrian children from these former refugees, here on CARE"s site.
The result has been some deeply moving connections between people who, though separated by decades and distance, share so much.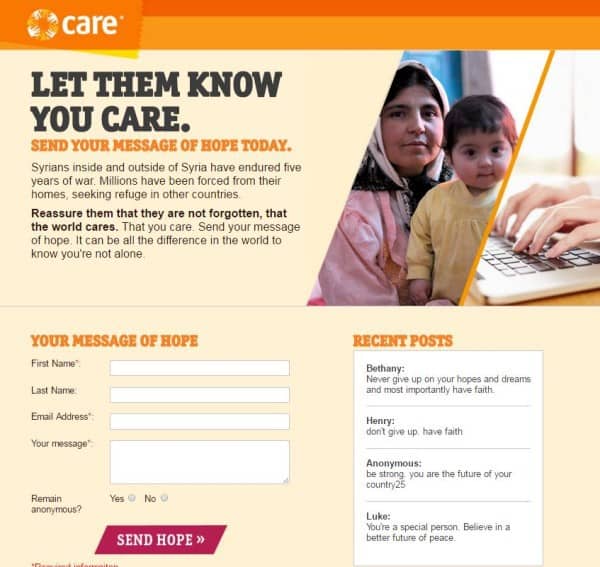 The letters that these WWII refugees are writing to current Syrian child refugees are offering them a glimmer of hope during this difficult time. Thanks to CARE and their Special Delivery Project, you and I can now do the same.
Click here to be taken directly to CARE's Letter Writing Portal. There, you can type in a message of support to be sent to Syrian refugee children. Here's the message I sent:
Sending thoughts and prayers for a better and brighter future of peace. Never give up hope and know that you are not alone; There are many individuals and organizations like CARE that are praying for you and want to help.