One pot pasta is such a fabulous thing! Today, I'm sharing some of my very favorite one pot pasta meals! Enjoy!

Apparently, one pot pastas made their entrance into the US via one of Martha Stewart's chefs who came across the technique while in Italy. As far as ways to simplify meals go, the idea behind one pot pasta is perfect: less prep, less pans, less time, and less dishes. What's not to love?
I've tried several one pot pasta meals myself, and I look forward to trying a lot more in the future, starting with these 10 favorite one pot pasta meals. Hope you find something new to try and love, as well!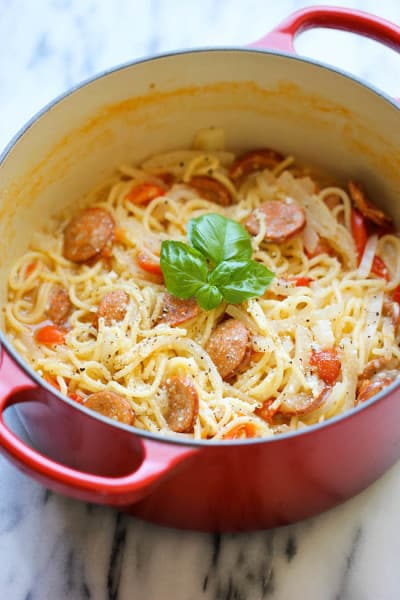 Pasta, sausage, tomatoes, garlic and basic come together to create this easy, one pot meal! Everything this blogger creates is amazing, so I will definitely be adding this to my grocery list.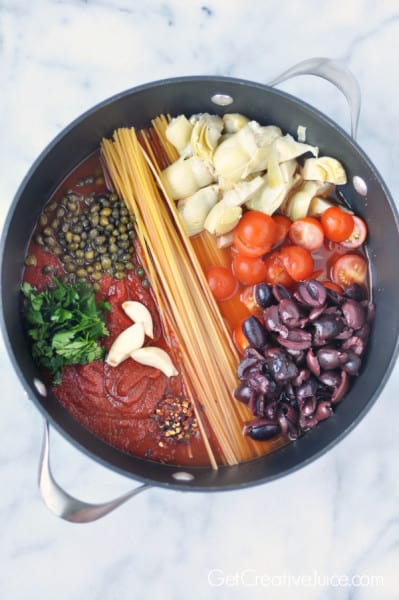 One pot pasta puttanesca? Yes, please! We love olives and capers in our family, so this is a dish that everyone from my husband to my 2 year old would love.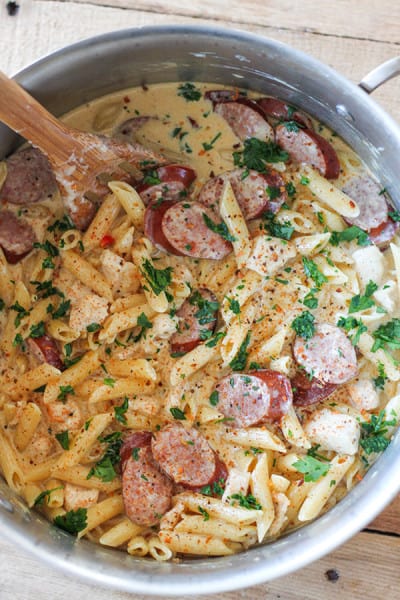 This one pot cajun chicken and sausage alfredo pasta sounds exactly like a dish my husband would love!
via No. 2 Pencil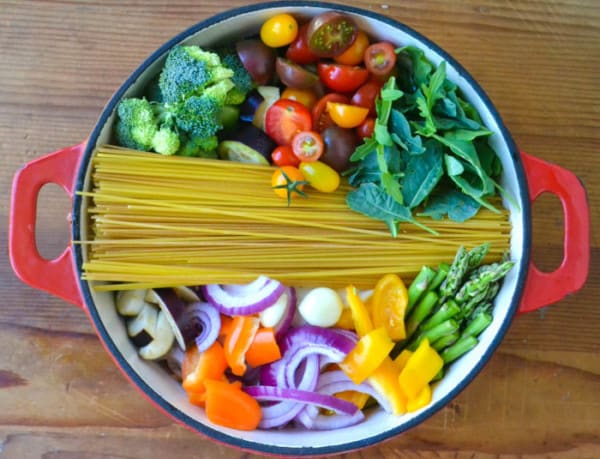 Perfect for Summer, this one pot pasta uses farmers market favorites to create this easy and healthy dish!
via the view from great island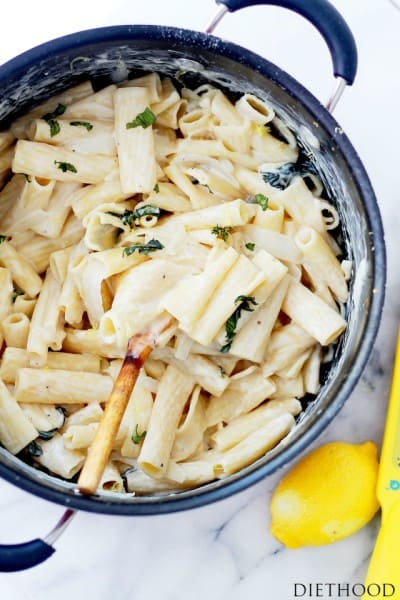 Featuring lemon and cream cheese, how could this creamy pasta dish possibly go wrong?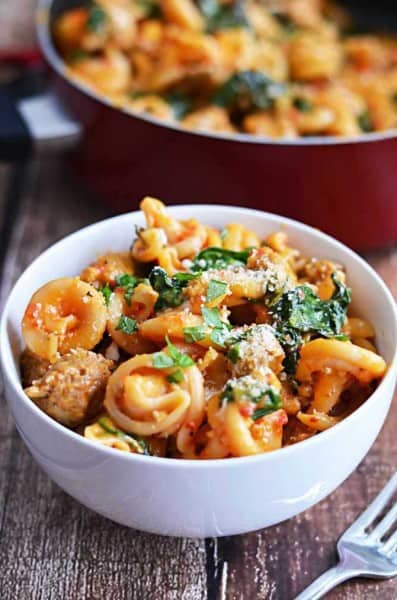 Red peppers, goat cheese, and sausage share top billing in this one pot roasted red pepper and sausage alfredo pasta!
via host the toast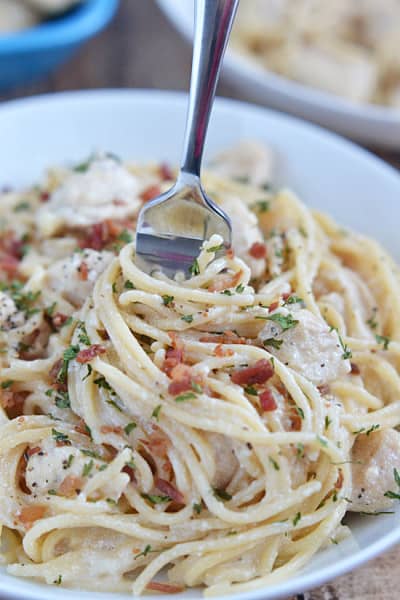 This one pot chicken alfredo looks amazing…and Ashley also gives substitutions to make it a bit healthier if you're so inclined!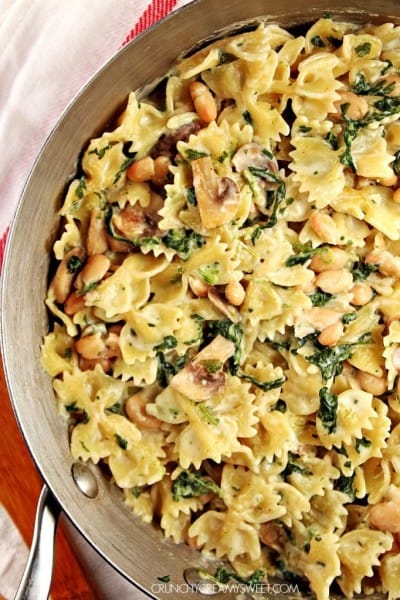 This one pot pasta contains mushrooms, beans, and spinach, making it a better-for-you (yet still delicious) vegetarian option.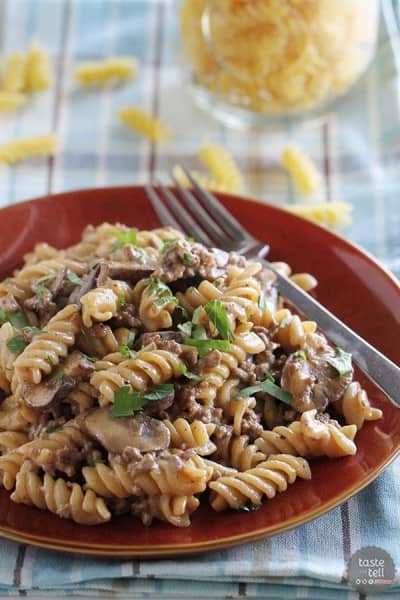 Beef stroganoff is one of our favorite go-to winter comfort foods!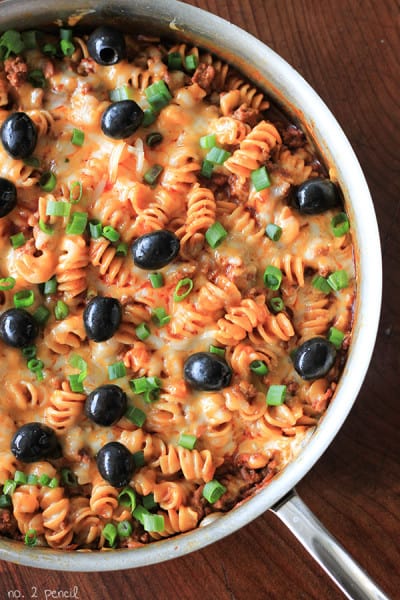 Our entire family loves enchiladas…with the addition of pasta (and only one pot!), I can see this becoming a family favorite.
So tell me, what is YOUR favorite one pot pasta meal?