Sharing favorite finds to get the Fixer Upper look for your own home! If you love Fixer Upper decor, this list of ideas is for you! 

It's official, we're all Fixer Upper fanatics. I shared this post of my favorite Fixer Upper spaces a couple of months ago, and it's already been pinned over 500 times. We all want the rustic, farmhouse style Joanna & Chip have made famous, and today, I'm sharing how to get it!
This post will be broken up by price range, so no matter your budget, you can get the Fixer Upper decor style for your own home!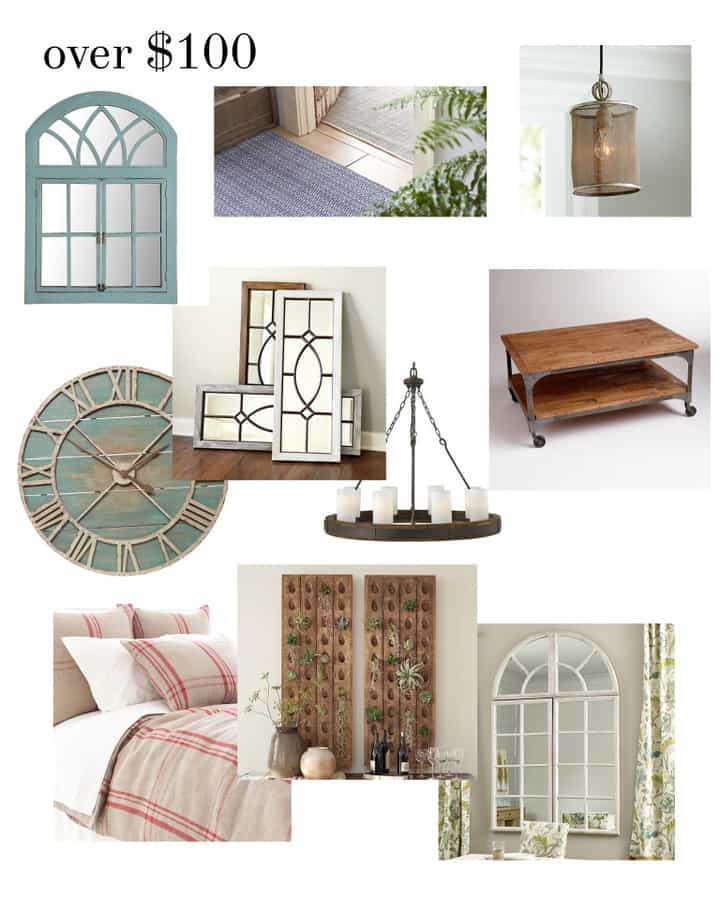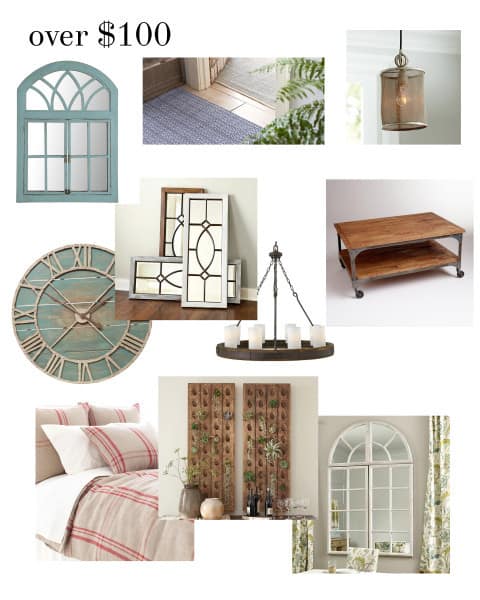 from left to right, top to bottom:
turquoise window pane  |  cotton rug  |  light fixture
clock  |  window panes (see my vintage-inspired window panes here)    |  coffee table
bed linens  |  wood rack  |  mirrored window panes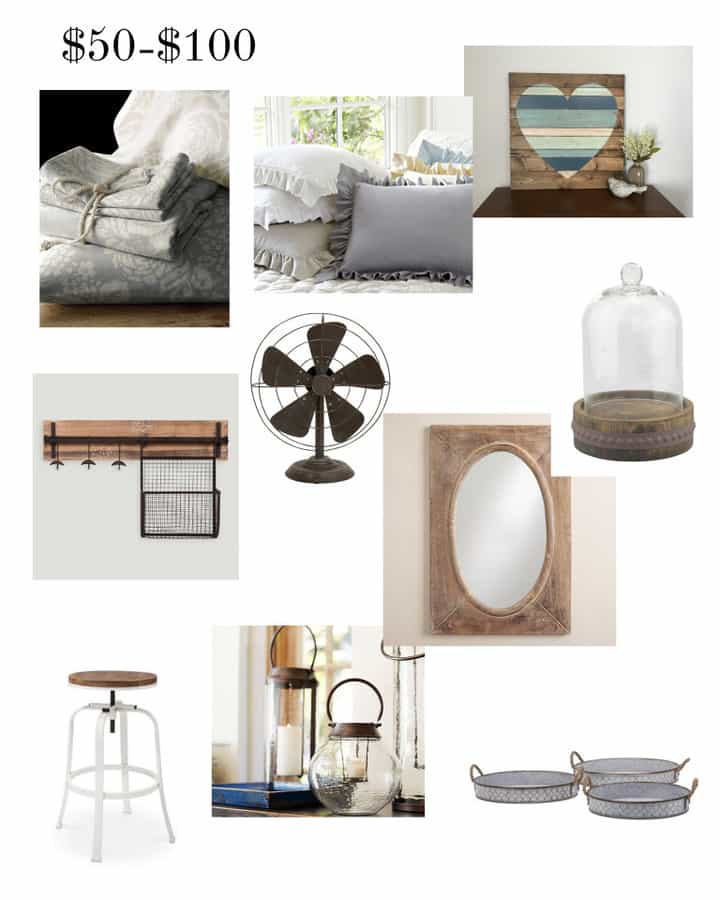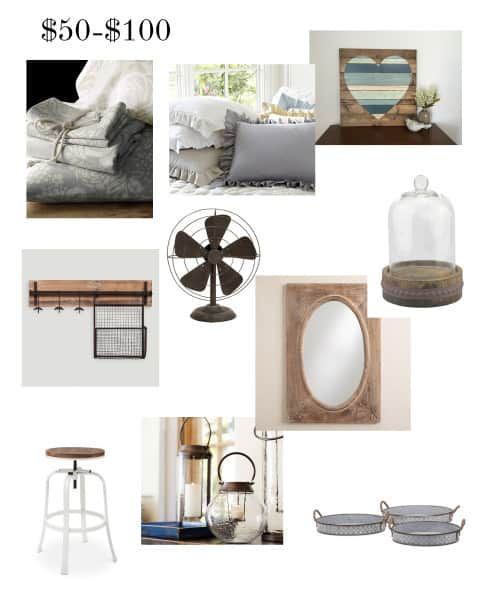 from left to right, top to bottom:
bed linens  |  linen ruffle shams
wall storage  |  rustic fan  |  wood mirror  |  bell cloche
bar stool  |  lanterns  |    metal tray set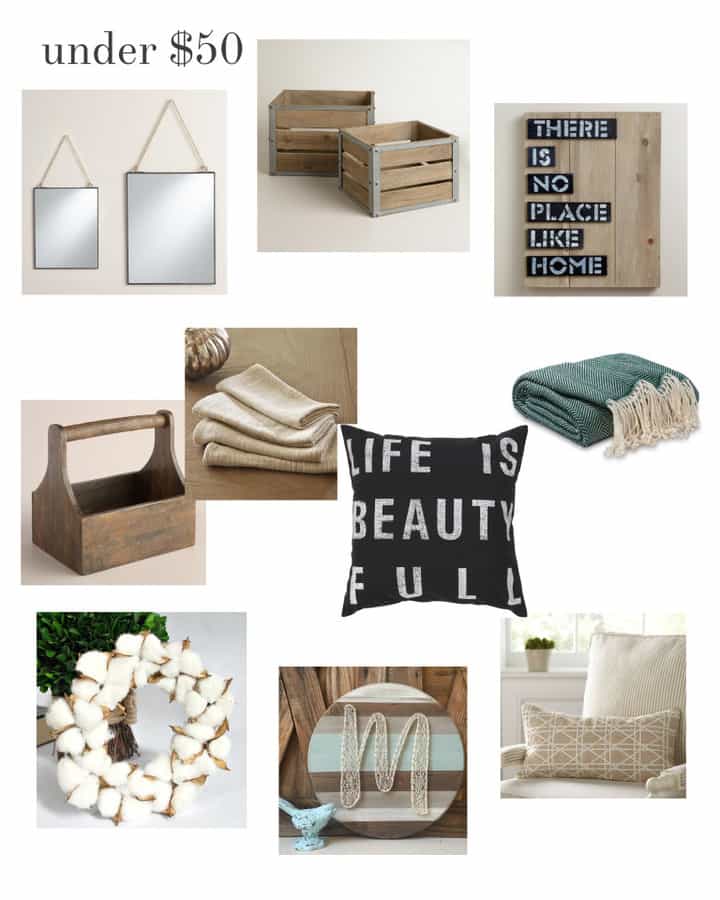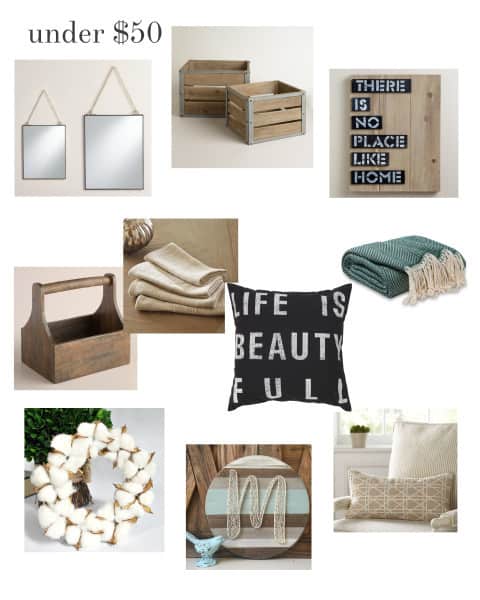 from left to right, top to bottom:
cutlery holder  |  napkins  |  pillow  |  throw
You've read all about my ideas for fixer upper decor, I'd love to hear your favorite finds for that rustic, farmhouse look! Leave a comment with your favorite find!