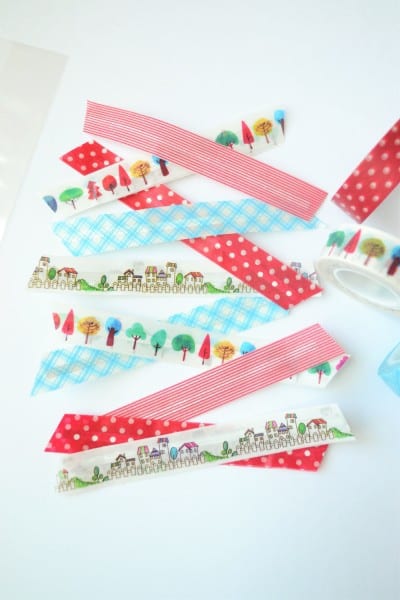 Forget 30 Minute Crafts, this easy washi tape DIY comes together in 10 minutes, tops. These washi tape twist ties are a fun way to dress up favors, treats or pretty much anything that'll fit in a clear bag.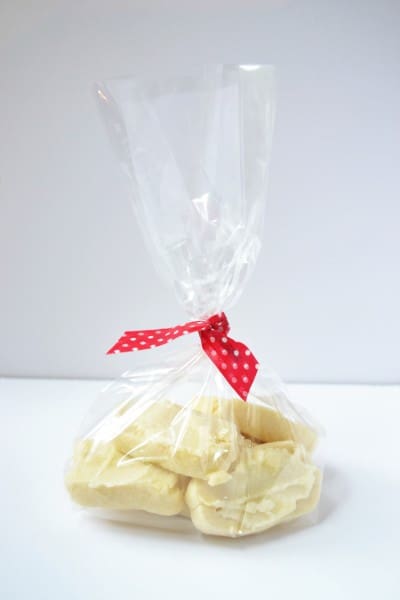 Here's what you need…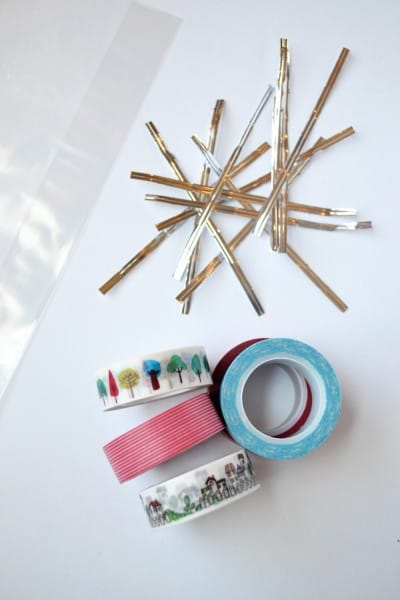 To make your washi tape twist ties, just pull off a piece of washi tape slightly longer than your twist tie. Lay your twist tie down flat over your tape, and place another piece of tape on top of the first.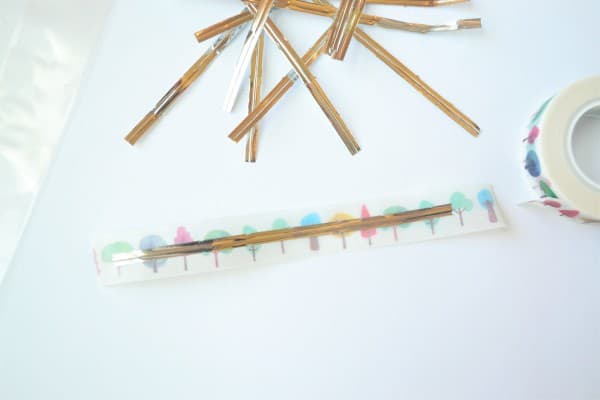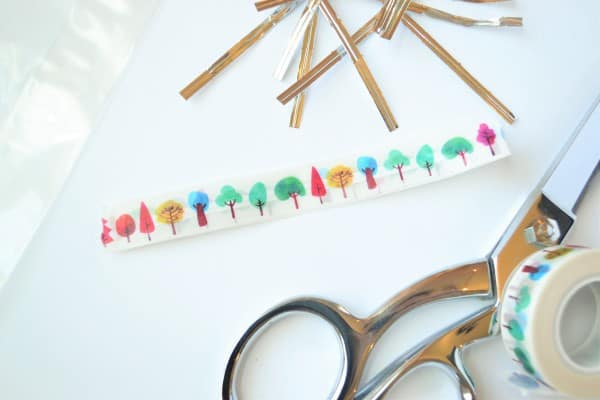 Trim the edges so they're nice and neat, and you're done!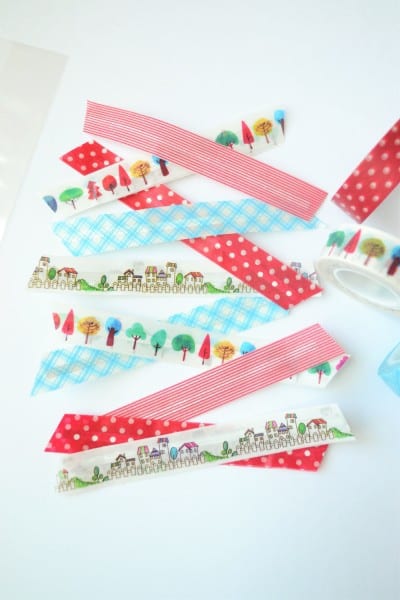 Such an inexpensive and easy craft project…and what a fun way to add a neat twist (see what I did there?!) to your next gift or party favor!
Thanks for reading all about my DIY washi tape twist ties! Have a crafty day!