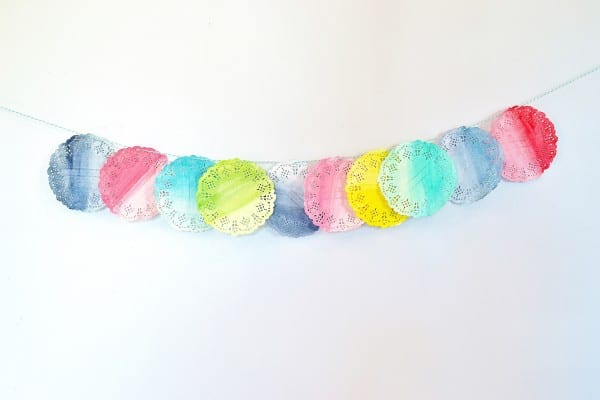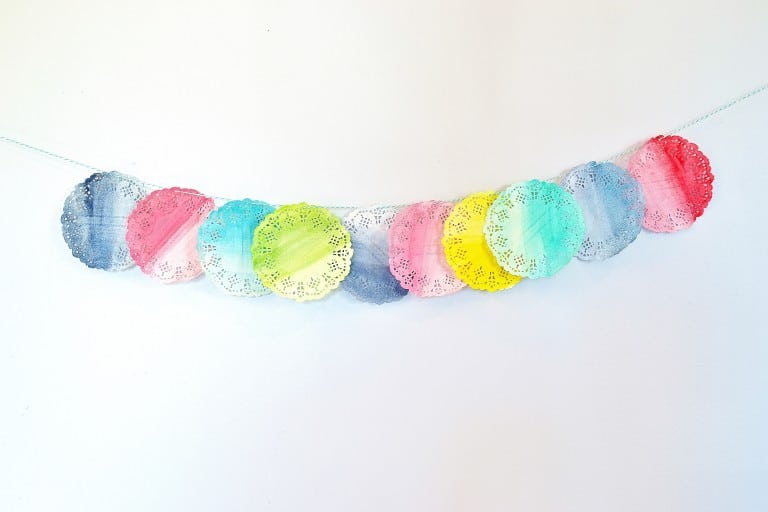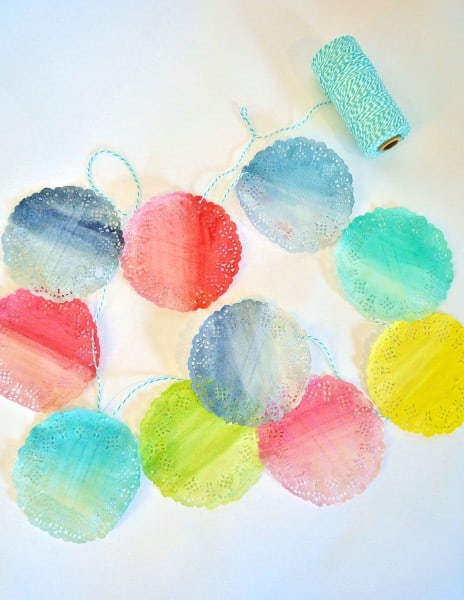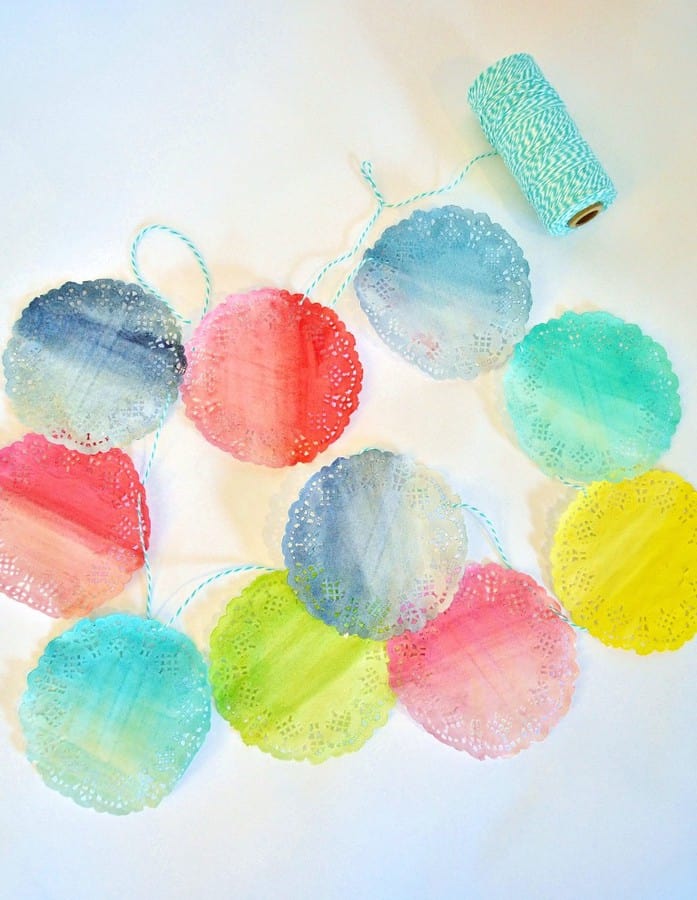 This watercolor doily garland was one of those easy (30 minutes!) craft projects where I was able to create something fun using items I already had on hand (YAY!) This watercolor garland consists of painted doilies strung together on bakers twine. Keep reading to see how to make it!
Materials:
Watercolors
White Doilies
Bakers Twine (mine is from The Twinery)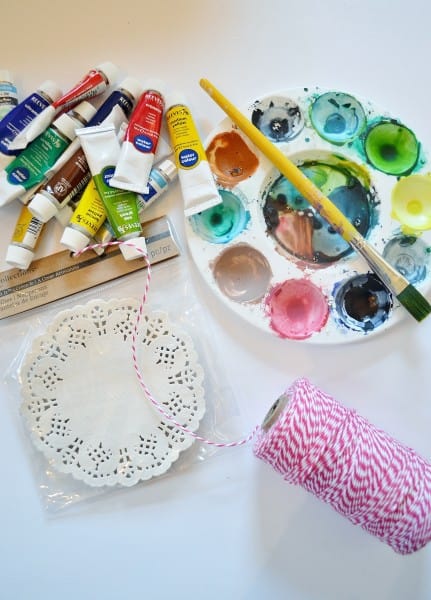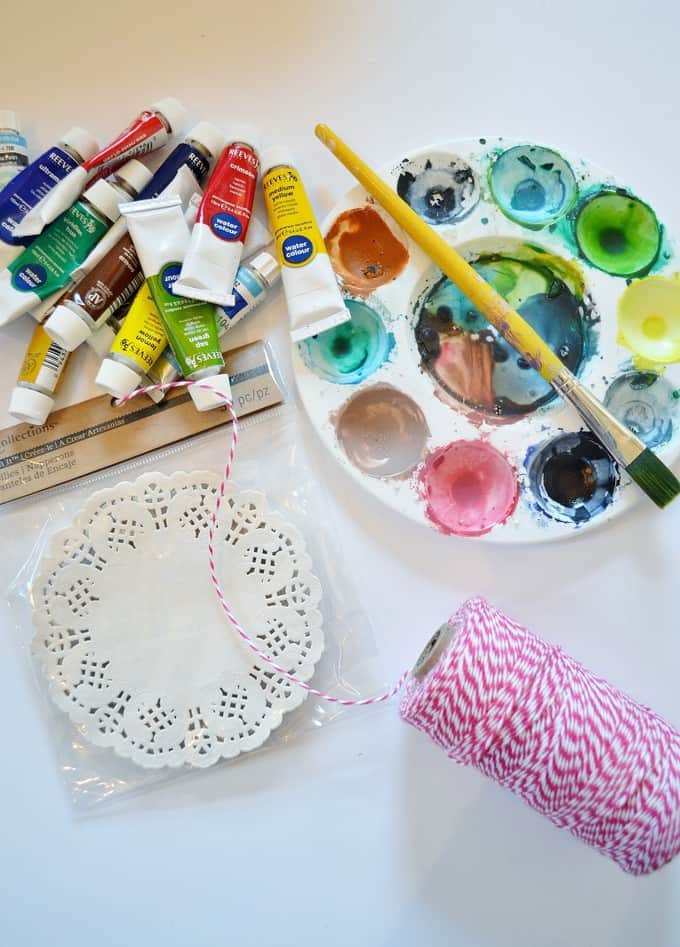 Step 1: Using your watercolors, paint your doilies. I concentrated the color on one half of each doily, and then just used water to fade the color over the rest of the doily, giving them a suble ombre effect.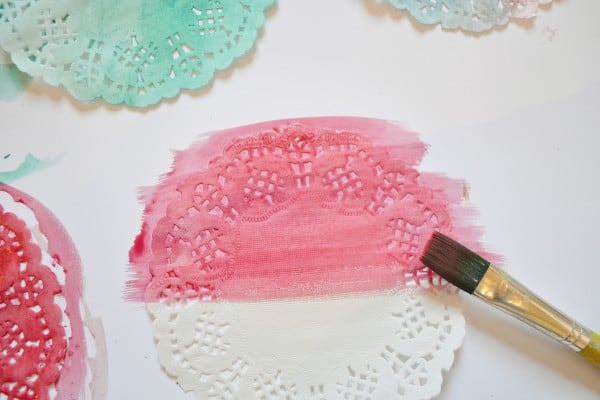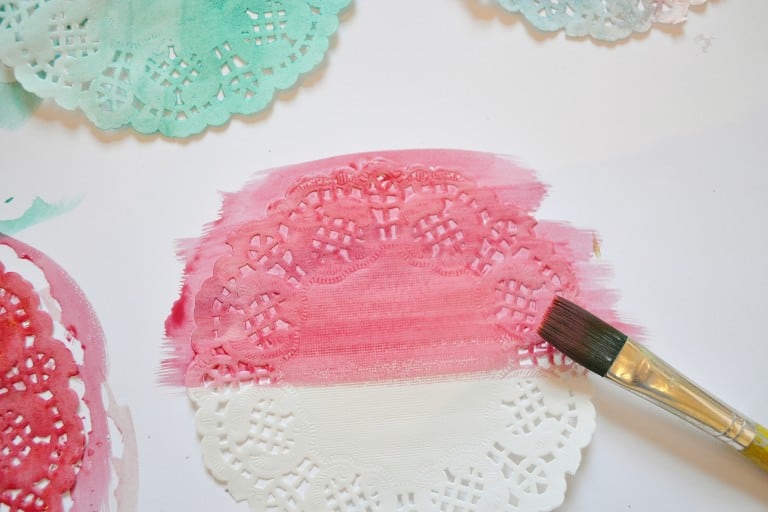 When you're done, let them dry…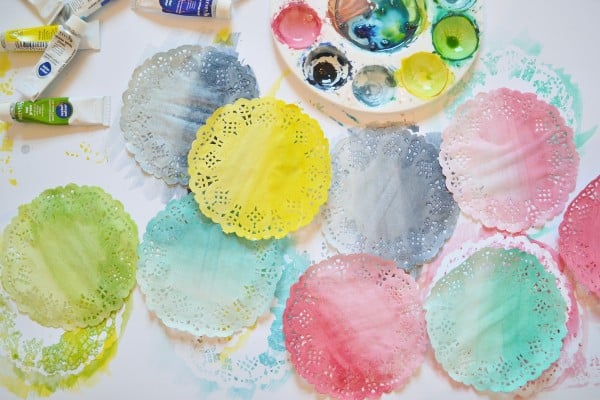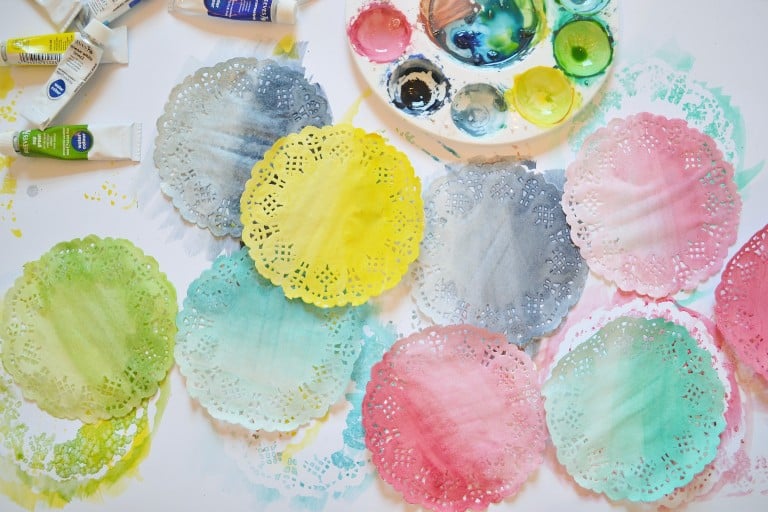 I kind of even love the effect on the posterboard once I lift up all the doilies 🙂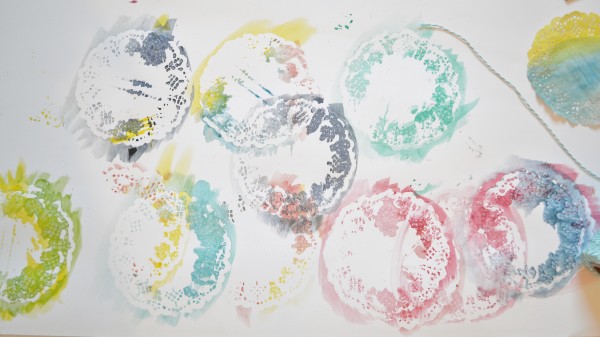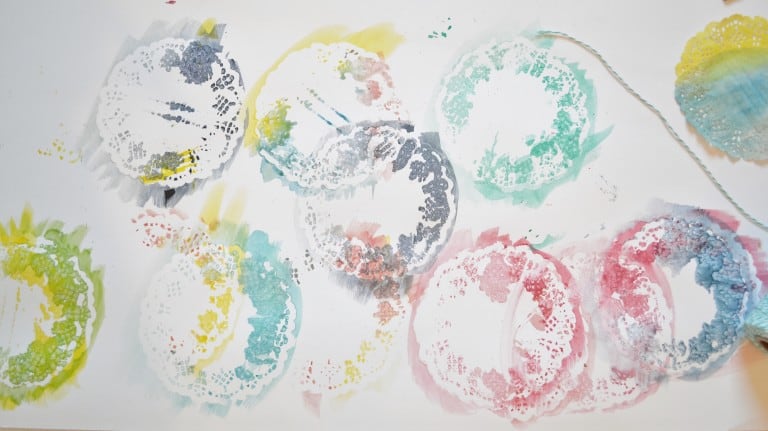 Take your dried doilies, and string onto your twine…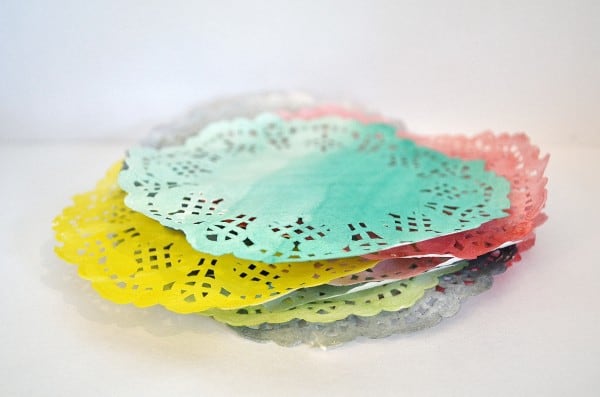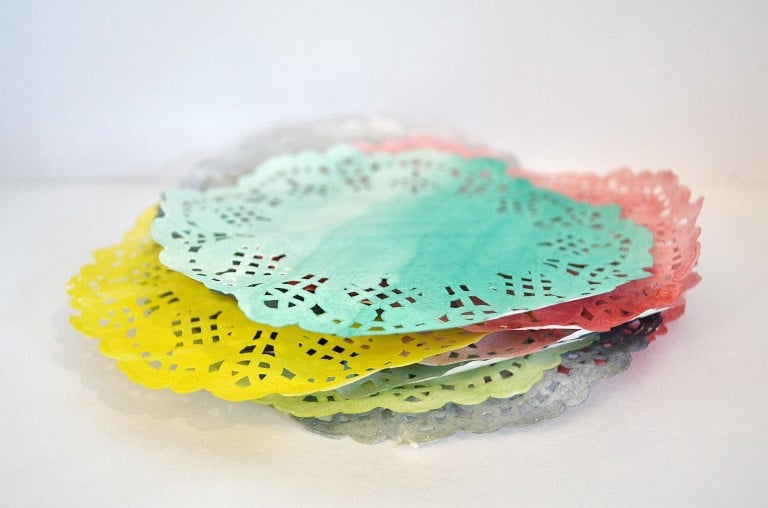 Such an easy and inexpensive garland that you can customize to any color scheme!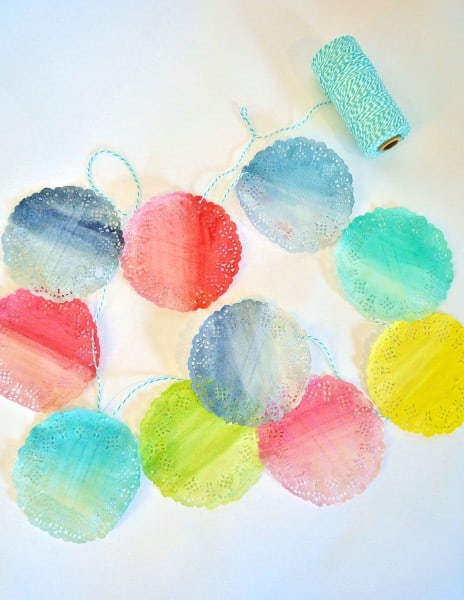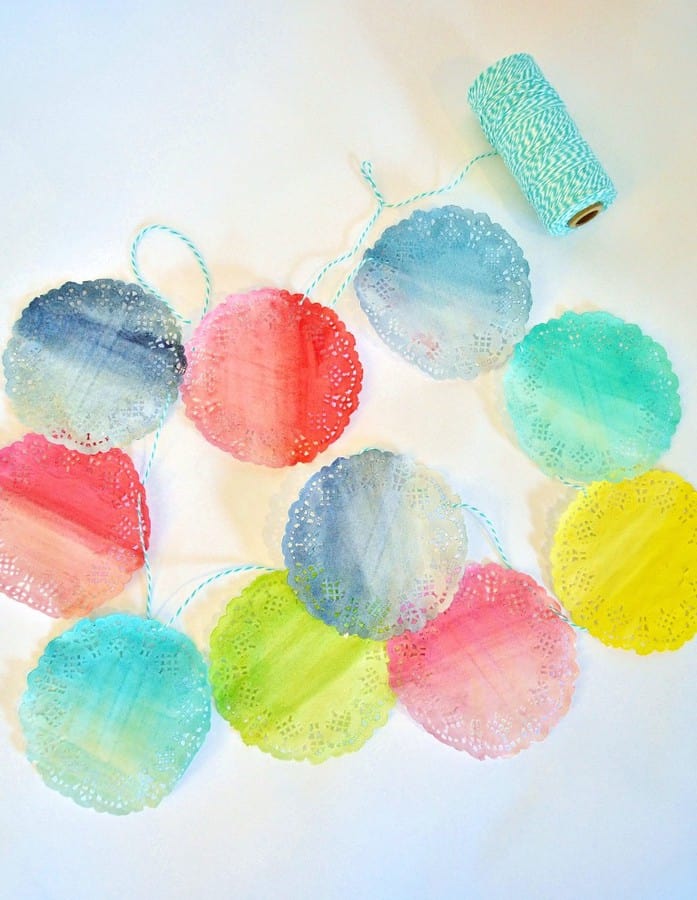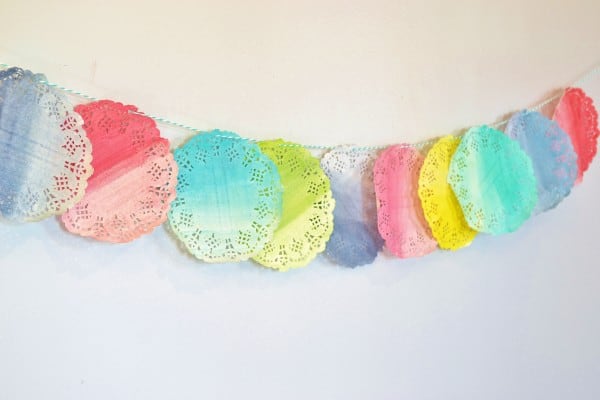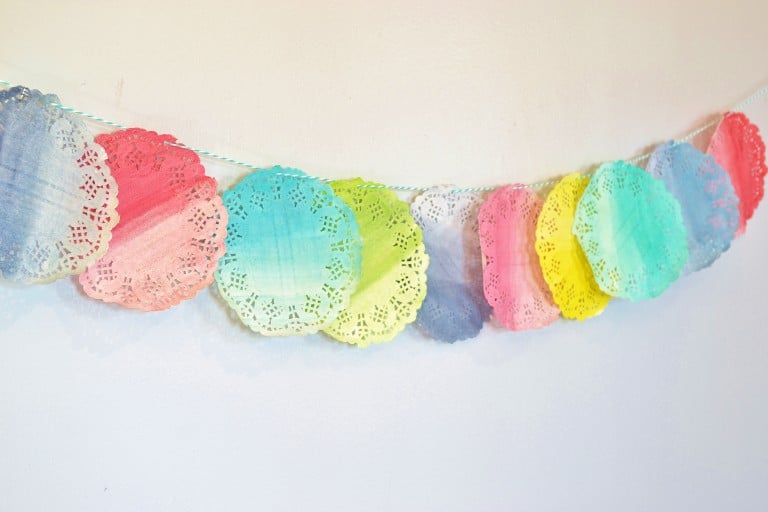 Thanks for reading! Have a lovely day!