Our updated living room! Sharing tips, images and ideas for a comfortable, stylish, and affordable living space!
Looking back over my home tour page, I'm amazed at how much things have changed over the last year or so. We've recently made some big changes in our living room, and I'm excited to share some new images today…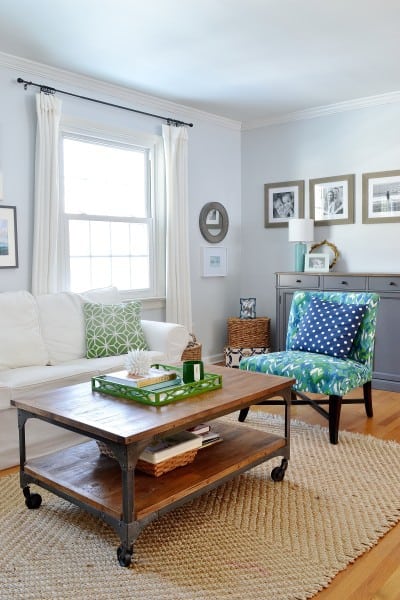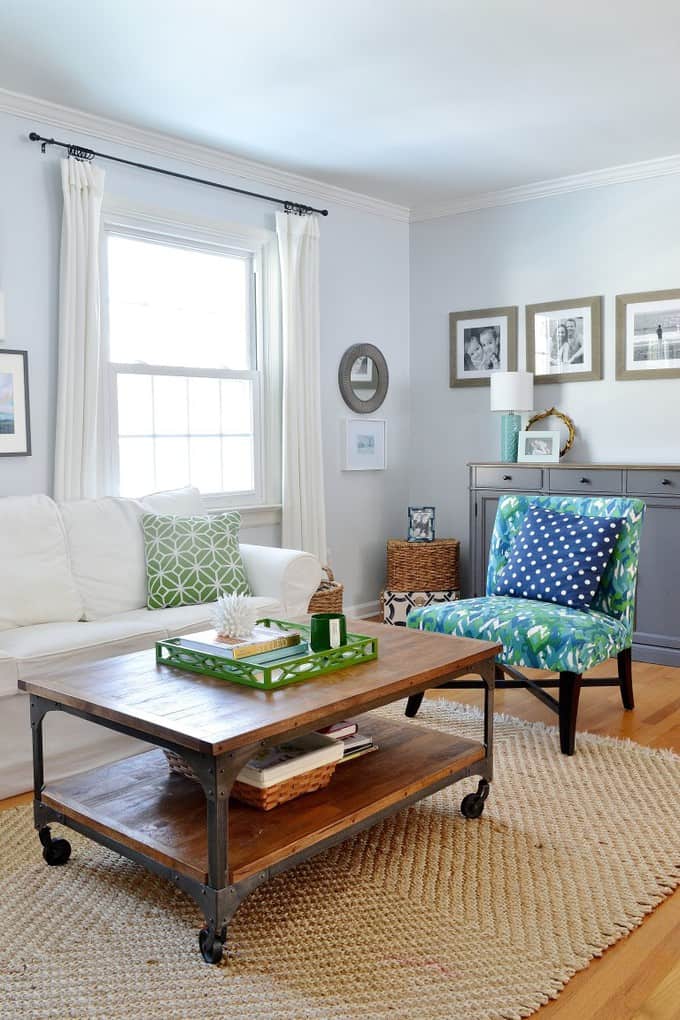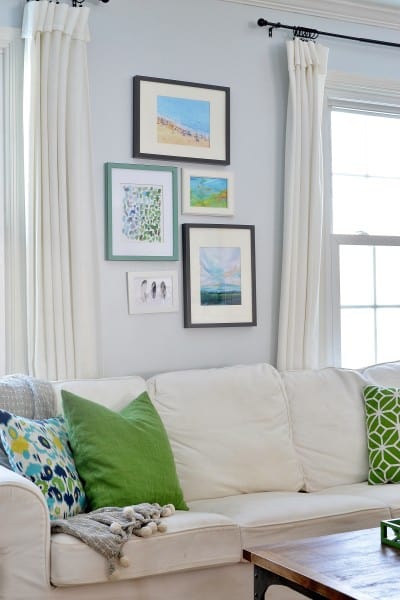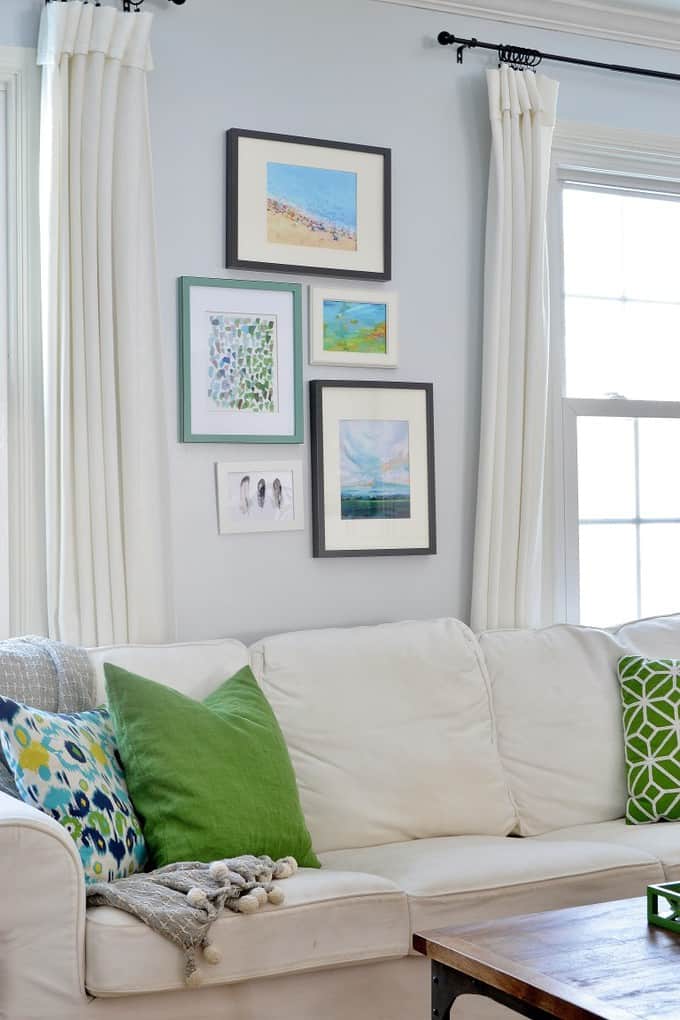 Living rooms are such an integral part of the home; I share some of my favorite living room ideas here.
After many wonderful years, it was time to say good-bye to my stenciled china cabinet. It'll always have a special place in my heart, but we needed something with a bit more storage space.
Fortunately, I found a sweet girl, who also happens to be a blog reader, who was so excited to welcome it into her home. She even sent me pictures of a couple of days later, and I loved seeing how much she loves it.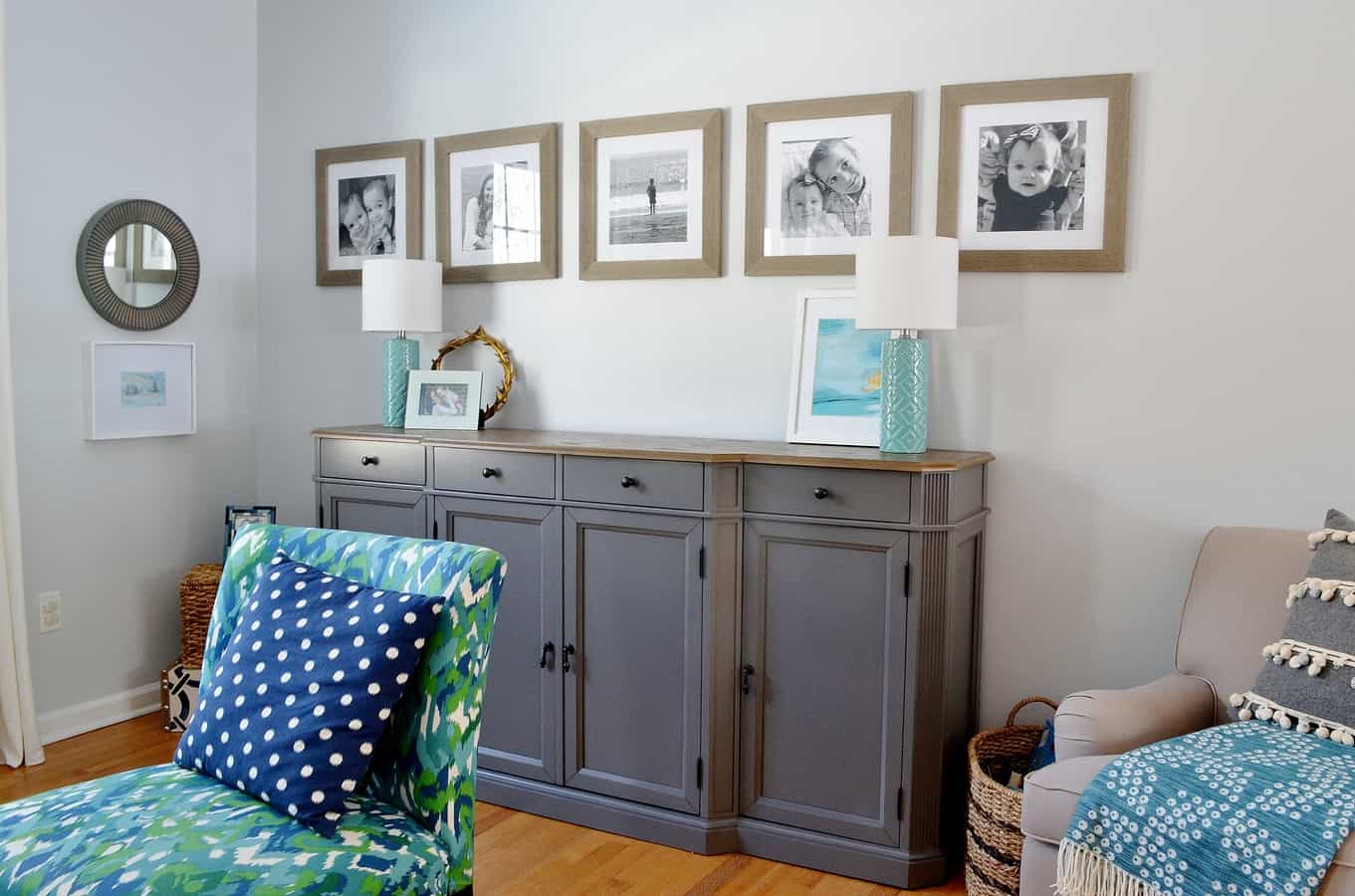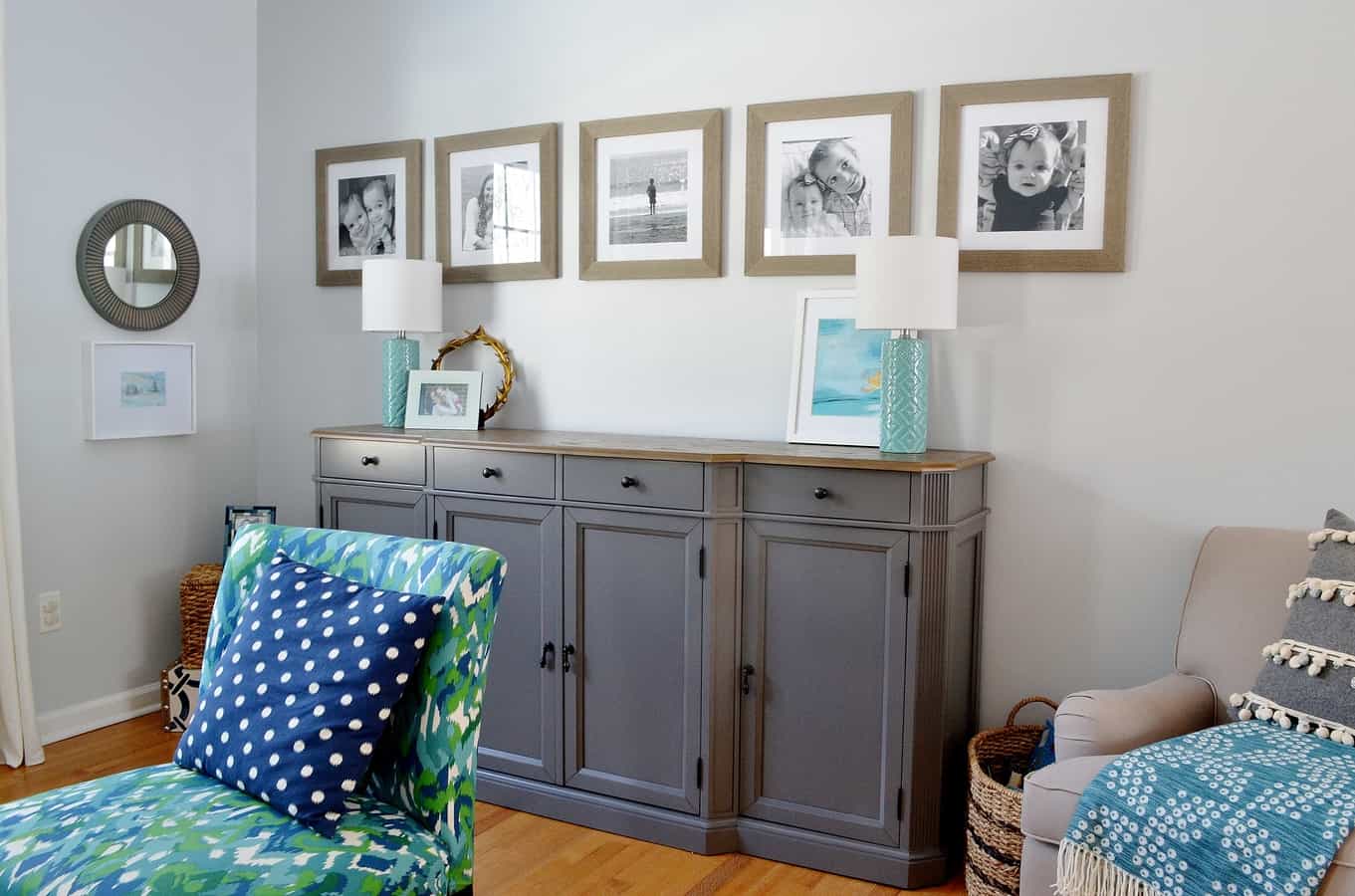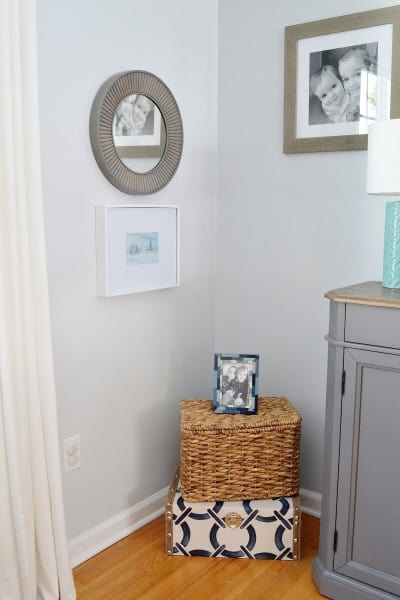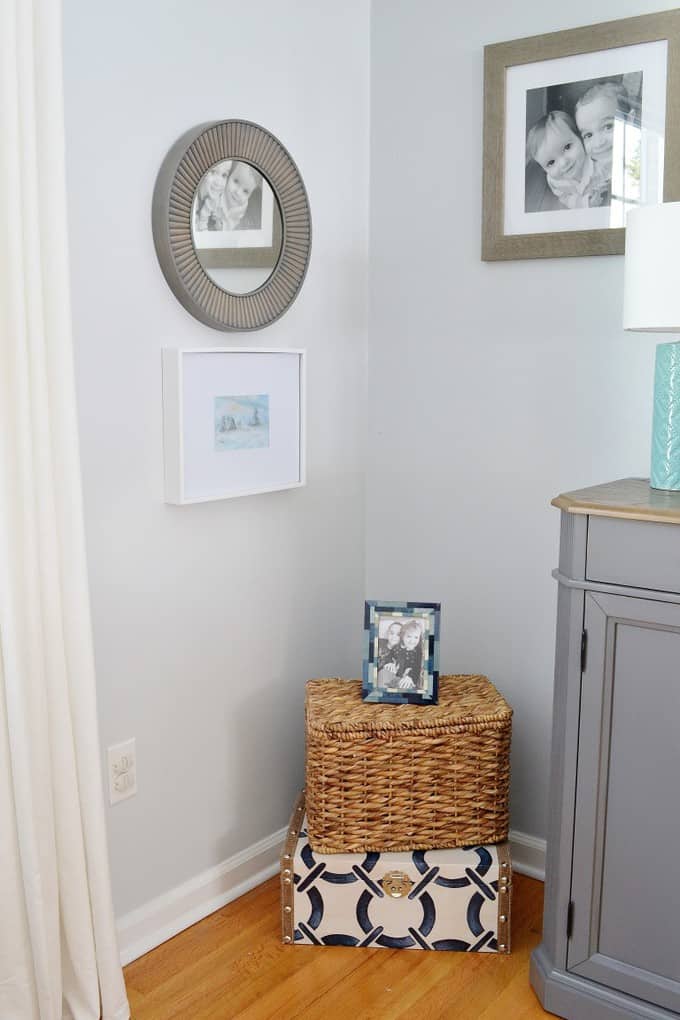 We replaced it with this Ballard Designs sideboard, added a few baskets (find similar ones here), and this armchair which we found for a steal from Wayfair.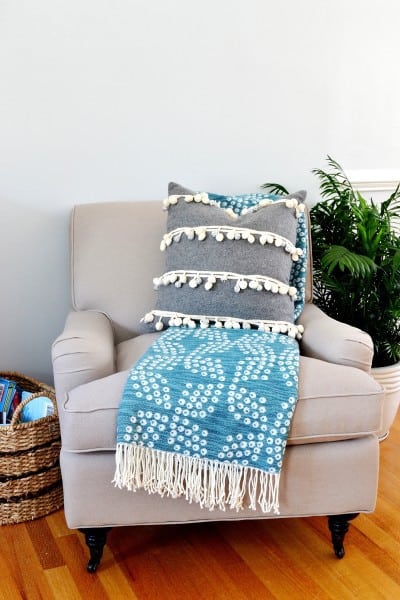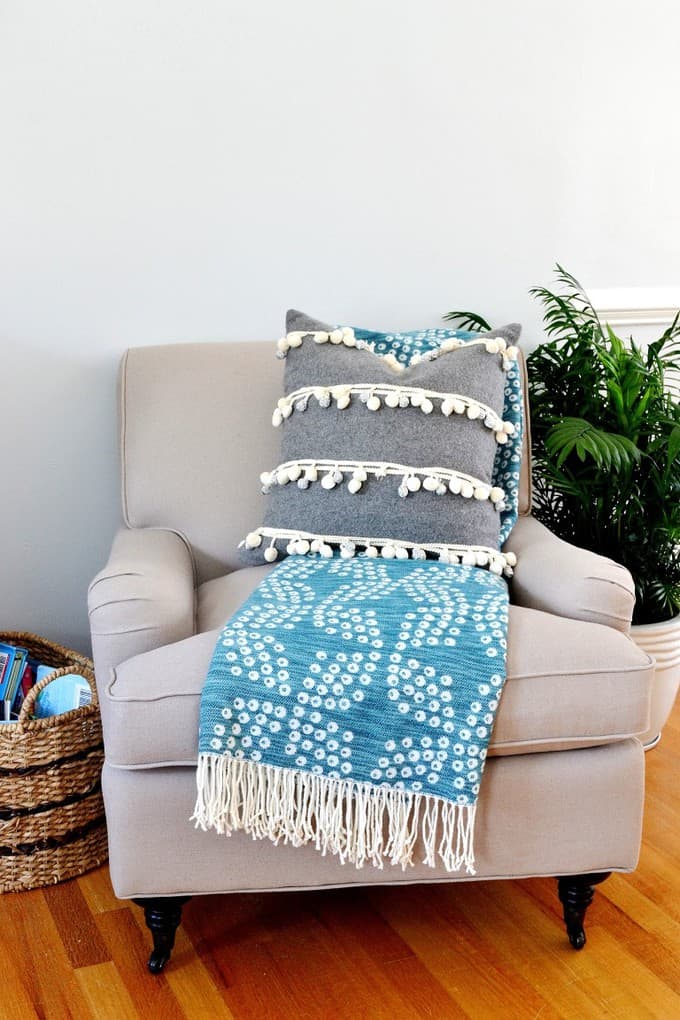 The pillow is from Pottery Barn, and the teal throw is a Target find (I also love this one). I love both, but, if you look closely, you can see how two kids can wreak havoc on anything with pom poms attached…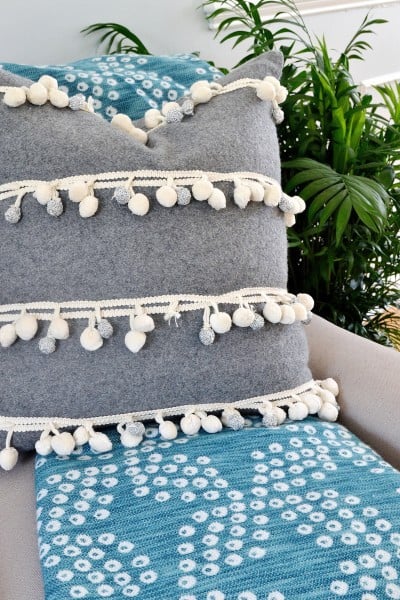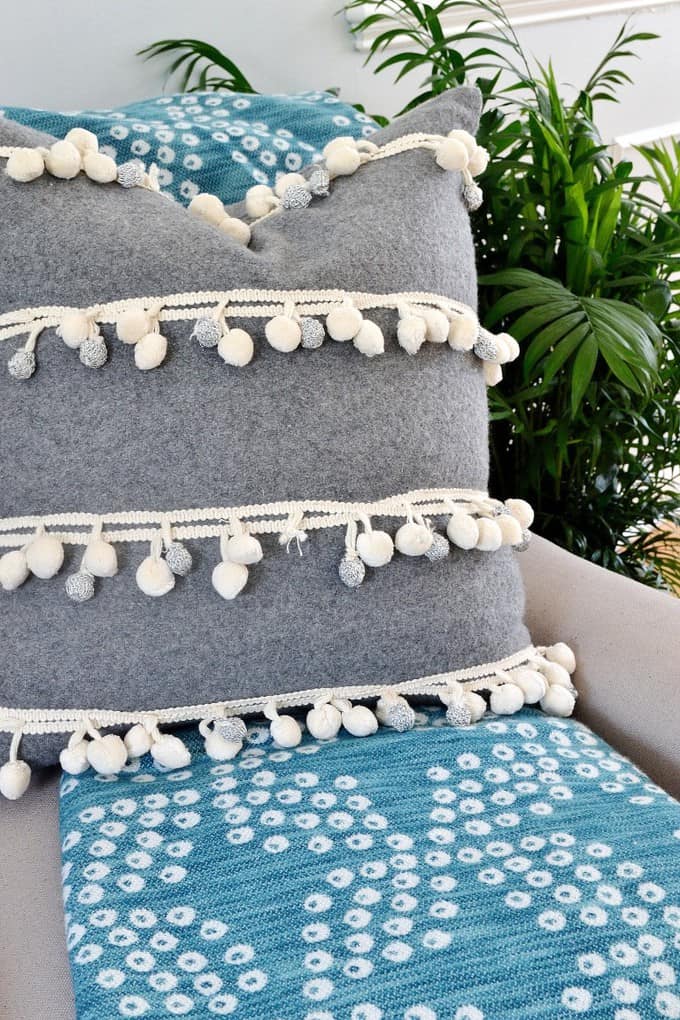 My kids gravitate towards all pillows and throws, so I should've known better.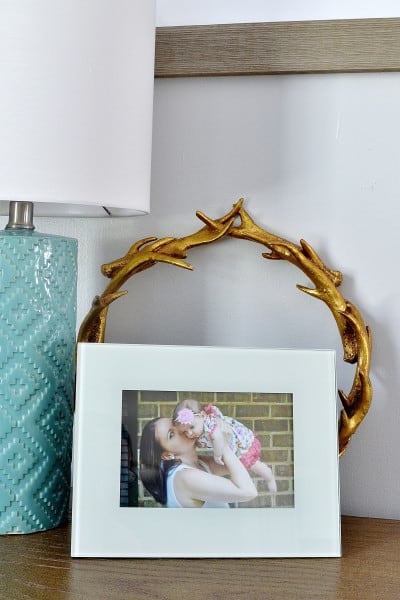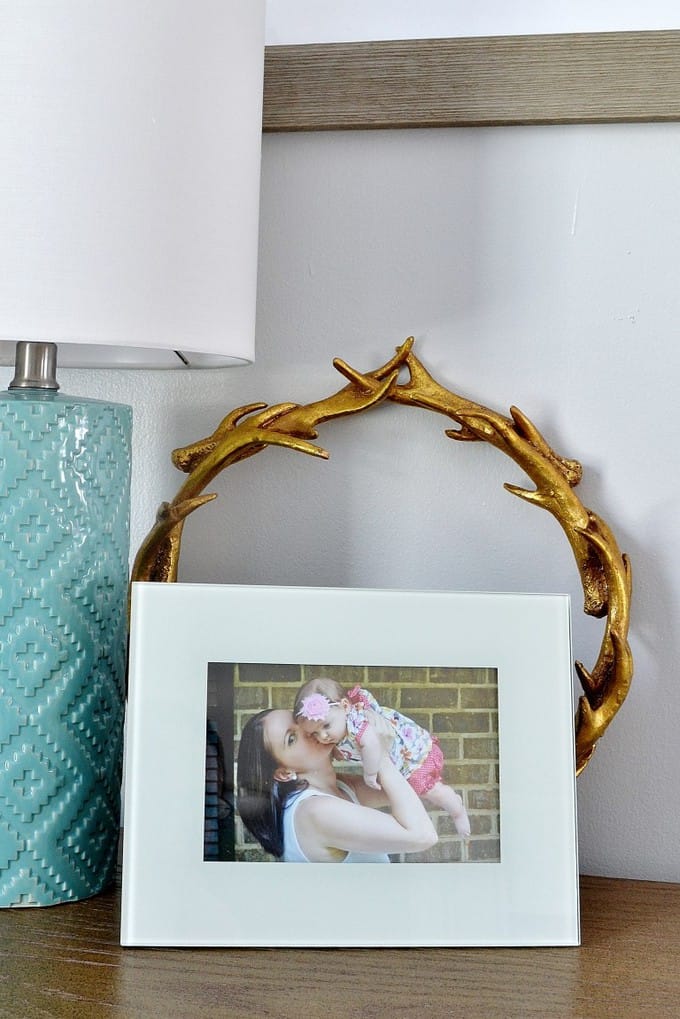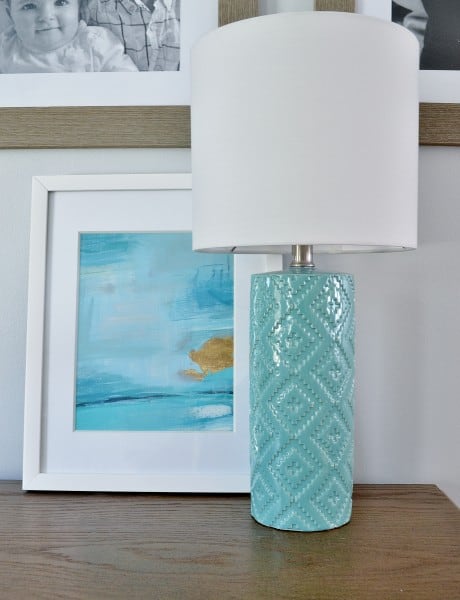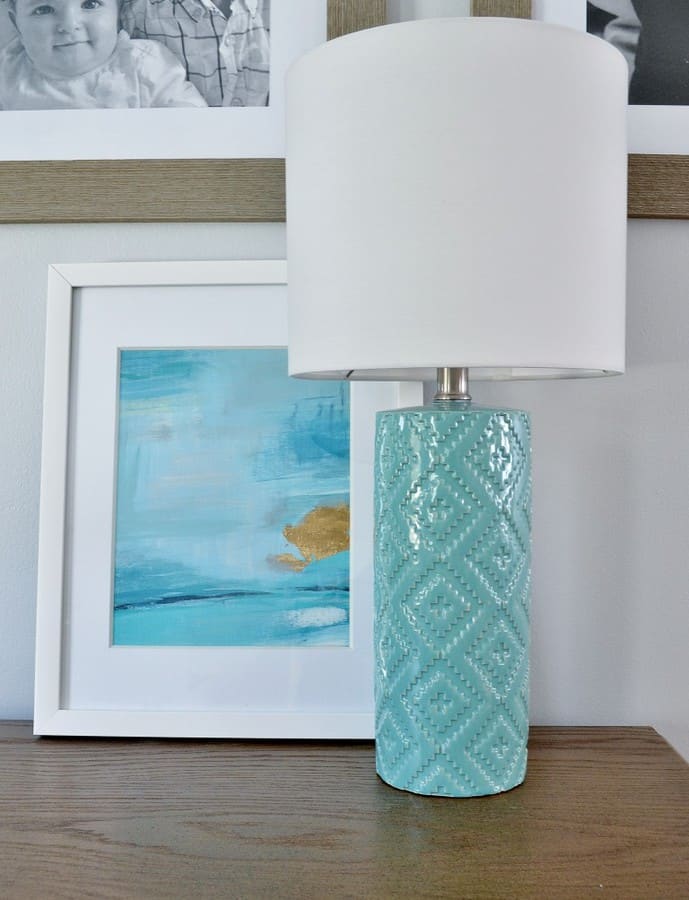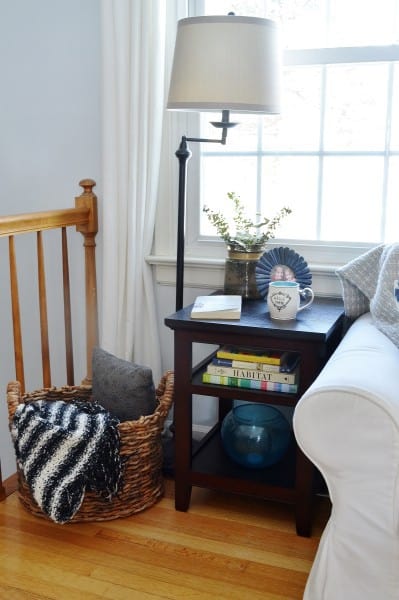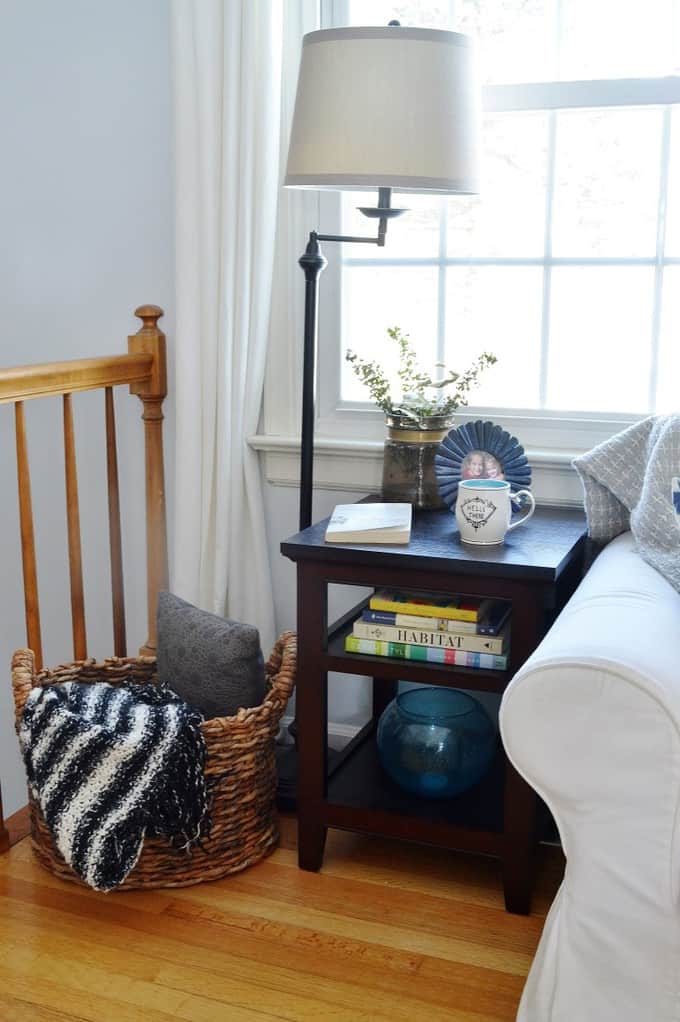 We have a half wall separating our kitchen from our living room where we put a console table filled with baskets (naturally), books, and other odds and ends.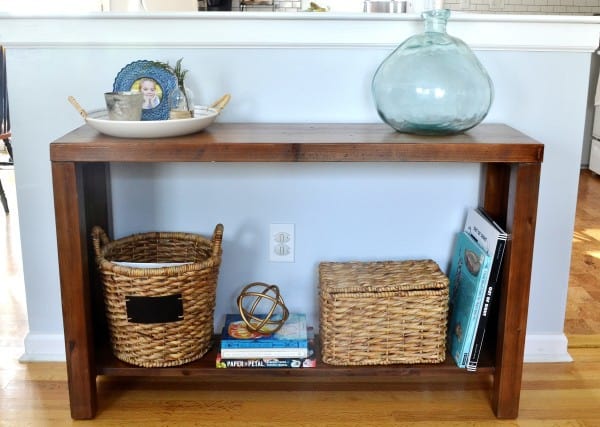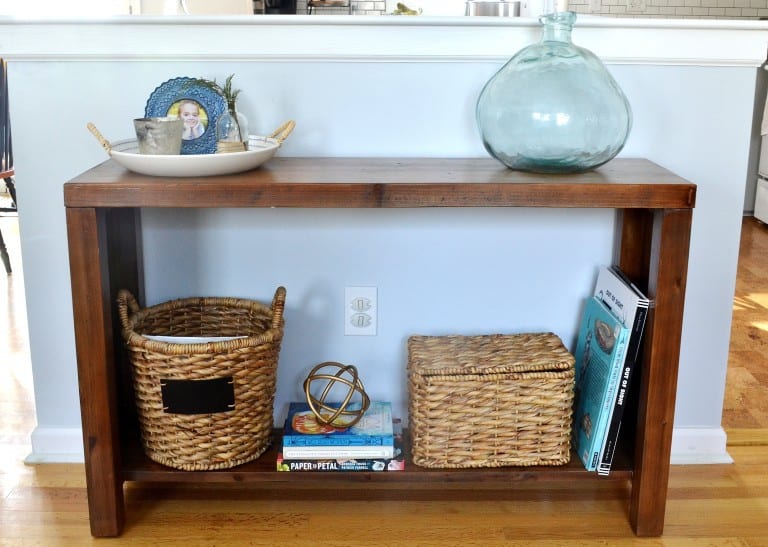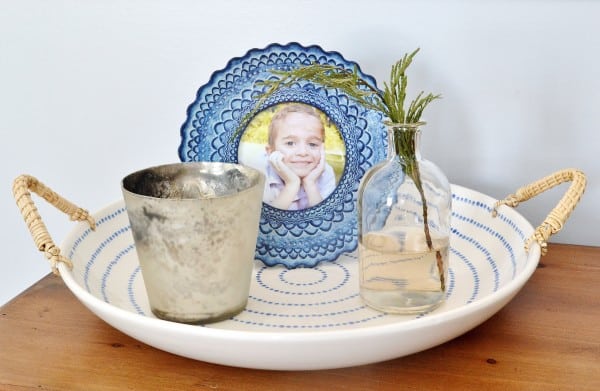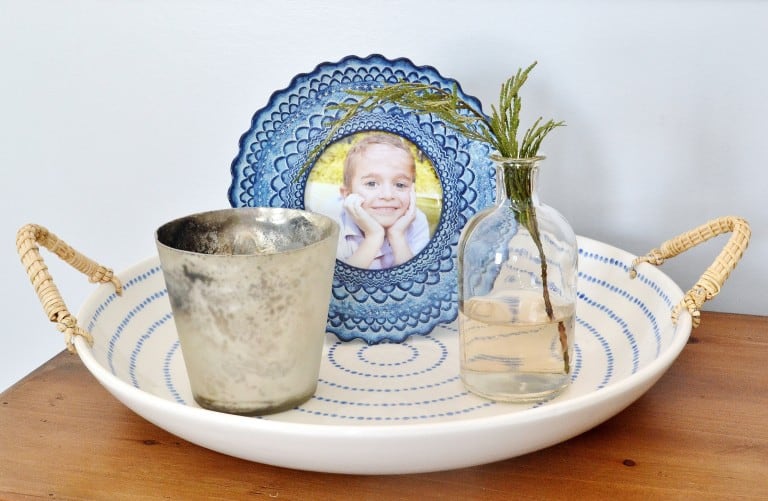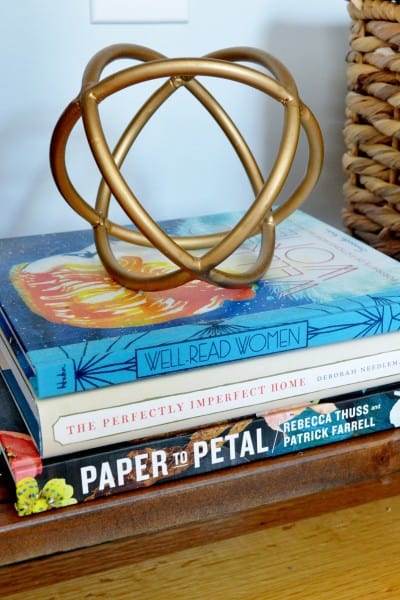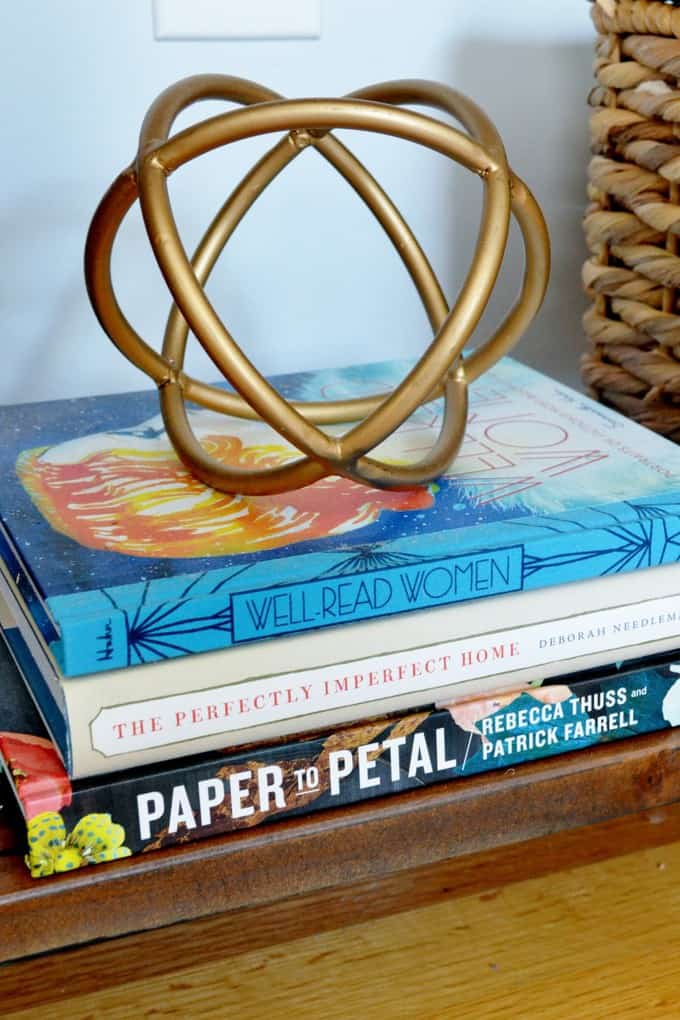 I'll do a post soon on some of my favorite design/inspirational books, but here's three in case you just can't wait 🙂
Thanks for reading all about my living room tour! Hope you found something to inspire your own home!