I don't know about you, but I'm a sucker for pretty flooring…whether it's wood, ceramic, marble, or a greener option, such as cork or bamboo, flooring is so important to a room's feel, design and comfort.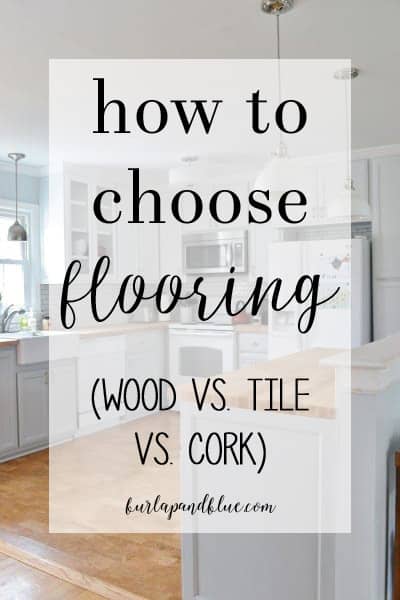 So when it was time to decide on flooring for our kitchen, I knew my husband and I had a big decision to make. On the plus side, out kitchen is just over 100 sq. ft., so we could afford a little more than if our kitchen was, say, 400 sq. ft. (how's that for a glass half full mentality?)
Knowing that I wanted our next floor to be there for the long haul, though, meant that I had to really think through our options. And knowing that a lot of you are in the process (or will be soon) of choosing flooring for some part of your home, I wanted to impart some of what we've learned along the way….
Cork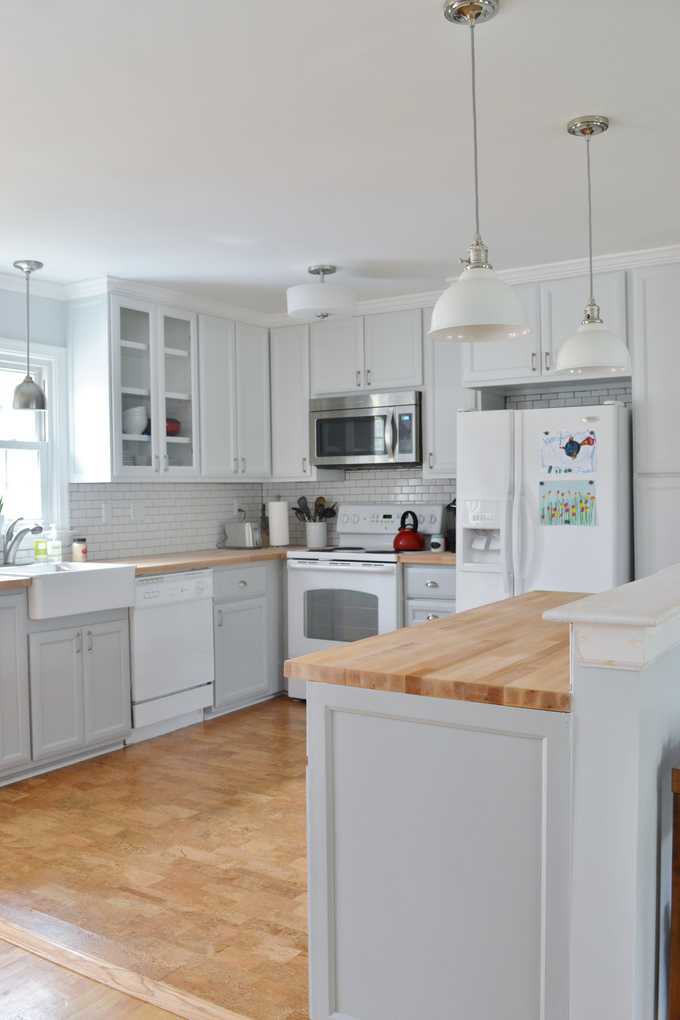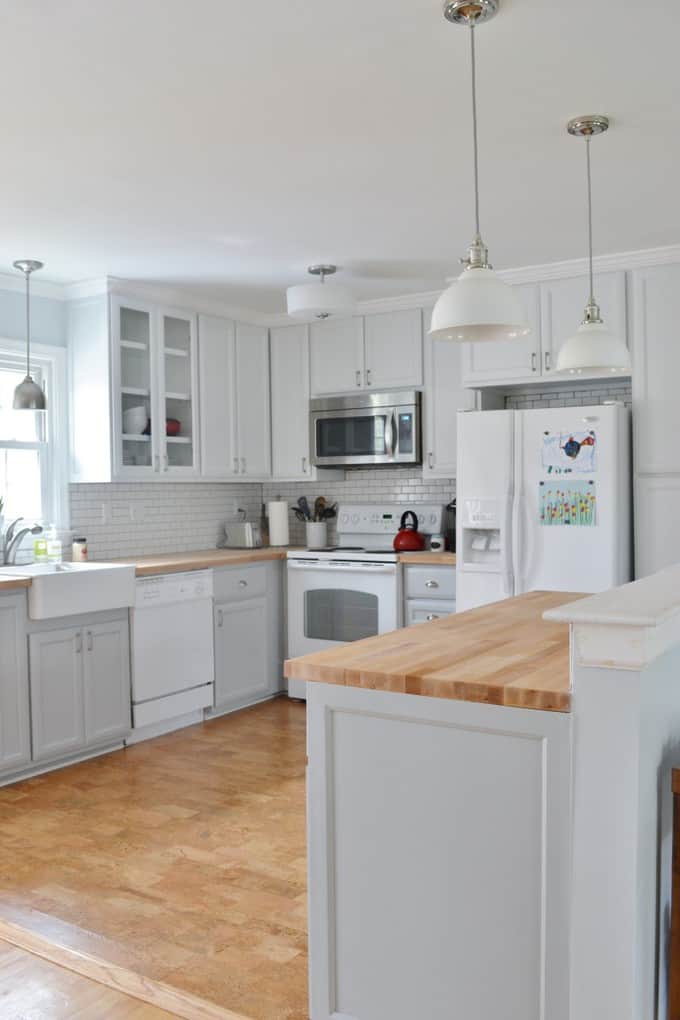 I'm starting with cork because, ultimately, this is what we've decided on for our kitchen. Cork is, as you probably know, considered very green as far as flooring goes. It's made from the outer bark of the cork oak tree, and is harvested once every nine years.
It's (relatively) inexpensive, comfortable to walk on, natural, and fairly easy to install. On the other hand, if durability is your main concern, cork probably isn't for you. It is susceptible to sun damage, and, due to it's soft nature, can dent or tear.
John and Sherri from Young House Love put cork floors down in their kitchen (I'm in excellent company, if I do say so myself)…you can read about their cork flooring adventures here.
Hardwood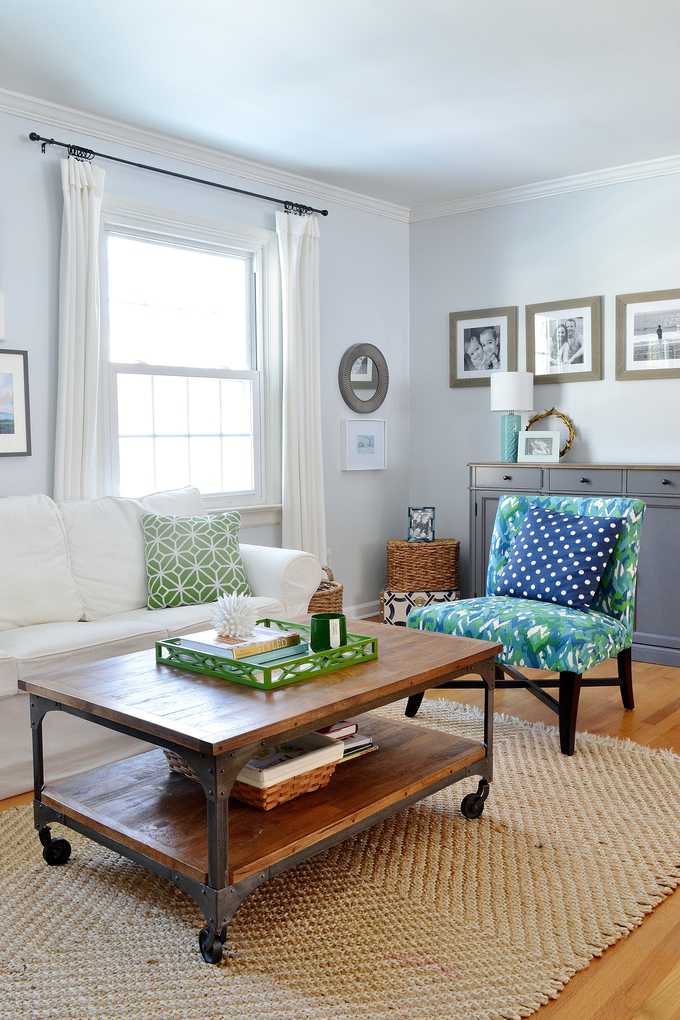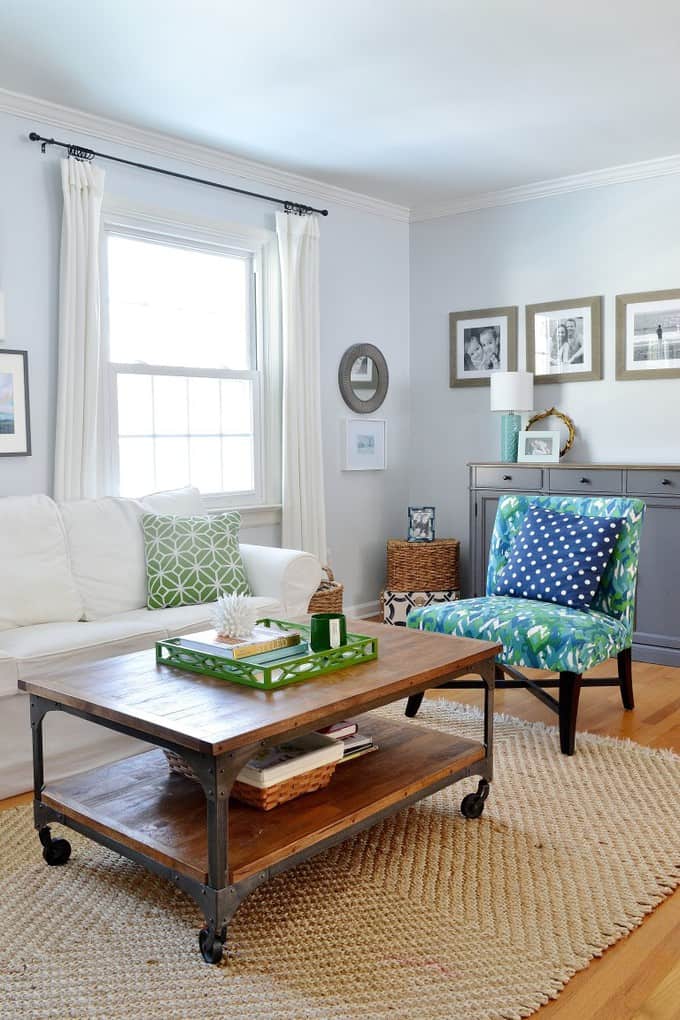 Hardwood (or one of it's cousins-engineered hardwood and laminate) was, truthfully, what I had originally wanted for our kitchen. I had hardwood flooring in my kitchen in my previous home, and loved it.
Plus, about 90% of the spaces I've pinned on Pinterest boast hardwood flooring-obviously further proof that I heart hardwood. The big catch for us, though, was that the kitchen flooring was going to meet our original hardwood flooring in two places. And by original, I mean early 1970's hardwood flooring. It was going to be pretty impossible to match up without special ordering, and that would have been pricey.
And while I do get that you don't have to match your hardwoods exactly, our personal preference was to do something completely different if we couldn't match what we had.
Hardwood flooring has a ton of pros. It's durable, classic, and adds value to your home. They're also easy to clean and fairly simple to install. On the con side, hardwood floors are susceptible to moisture and water damage, and can be scratched fairly easily (especially if you have pets).
Ceramic Tile
We came thisclose to choosing ceramic tile over cork for our flooring. Literally, we had our shopping cart filled with our grout, tools, hardiboard…almost everything we needed, and then I changed my mind:) There are lots of pros for choosing ceramic tile; it's extremely durable, long-lasting, easy to clean, and comes in many designs/colors.
It's also fairly inexpensive…but, I realized that once we added up the costs of all the "extras", we could purchase cork flooring for roughly the same price. This may not be the case for you, though; we were going to need to install a subfloor underneath our tile (adding about $100 to our cost), you may not need to.
There are a few cons for ceramic tile. It's difficult to install, it's a very hard material (both on your joints and your china), and feels cool to the touch (not so welcome in the wintertime).
So, that's my two cents:) Again, even though we went with cork, it may not be the best option for you; do lots of research, pin lots of inspiration images, and consider your lifestyle and budget when making your decision.
Would love to know if you've made a flooring decision recently and what you decided on (and why!)