Boxwood wreaths (you can find an inexpensive boxwood wreath here) are currently all the rage in home decor. They add a bit of texture, color, and nature to your home, and they look great on their own, or as part of a larger vignette.
Last week, I shared my own boxwood wreath hung on my vintage-inspired window panes, and today, I'm sharing 10 of my favorite ways to decorate with boxwood wreaths!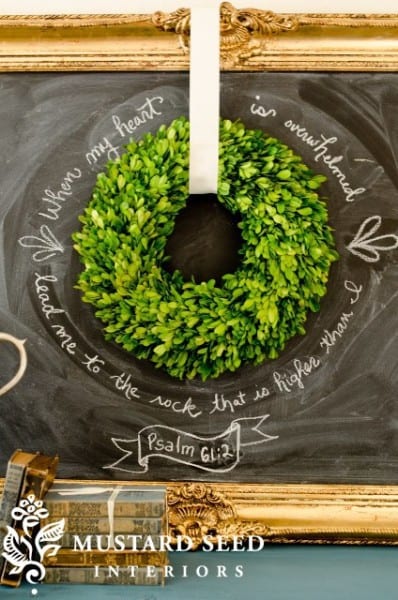 A gold-framed chalkboard and favorite verse makes this boxwood wreath pop!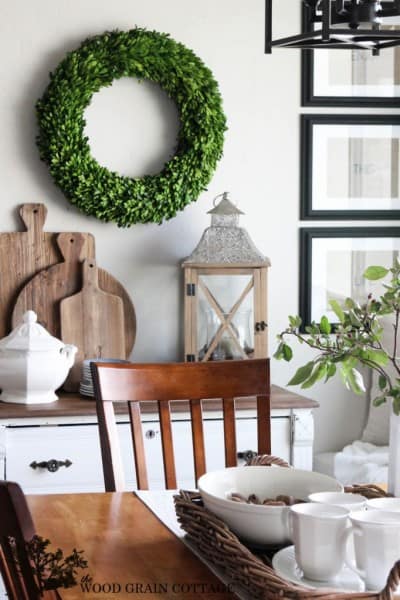 The boxwood wreath adds some great color and texture to this lovely neutral space.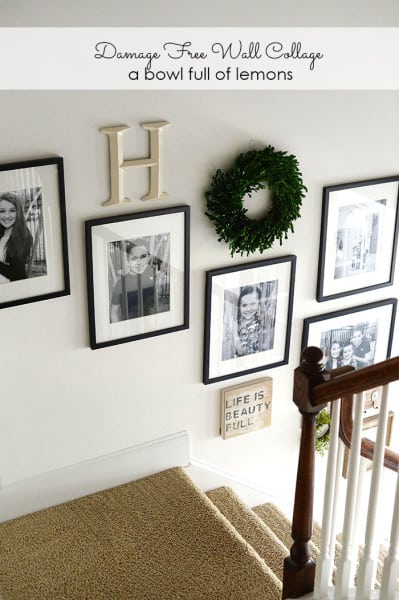 A wreath is such a creative addition to this foyer gallery wall!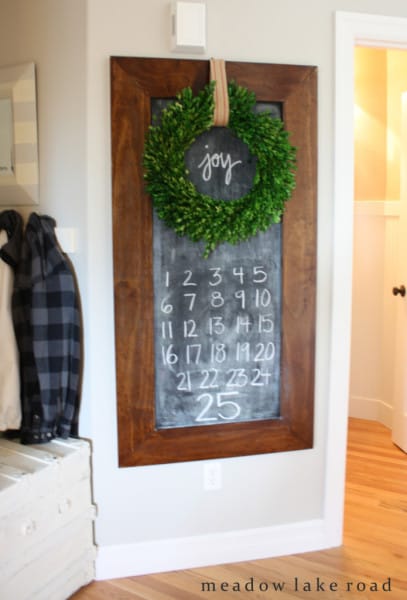 A chunky wood framed chalkboard is perfect for displaying lists, favorite quotes, and, of course, a lovely boxwood wreath!
via meadow lake road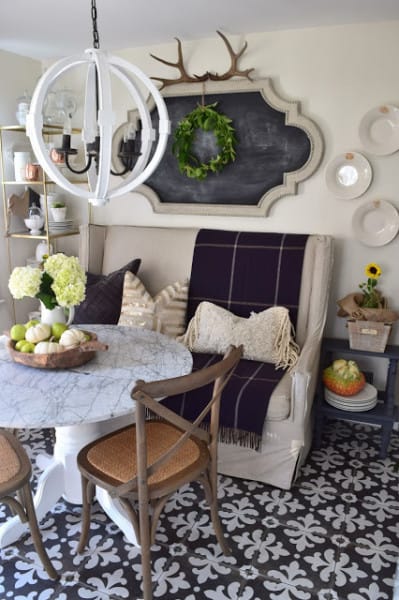 While that painted floor is definitely swoon-worthy, that gorgeous scalloped chalkboard and boxwood wreath combination is definitely worth an honorable mention! A lovely scalloped mirror is another great way to display your wreath!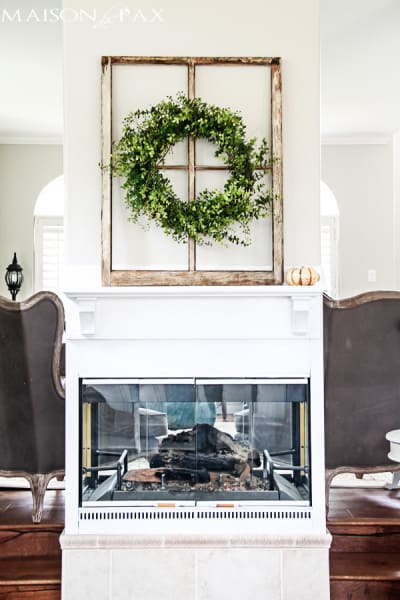 There are endless ways to display your wreath…mirrors, chalkboard frames, or even an empty window pane make a great canvas for the texture and color of a boxwood wreath!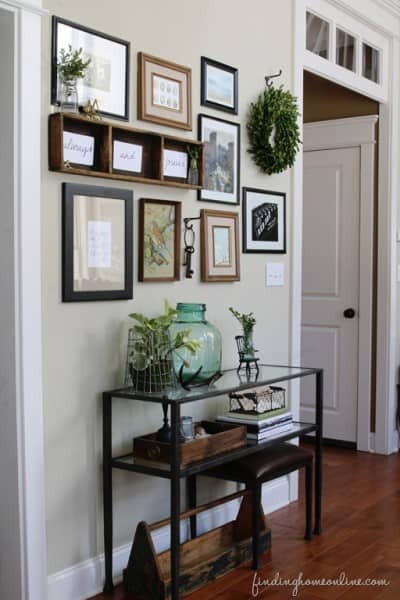 There's so much to adore about this gallery wall…did you notice the hook used to hang the boxwood wreath? LOVE.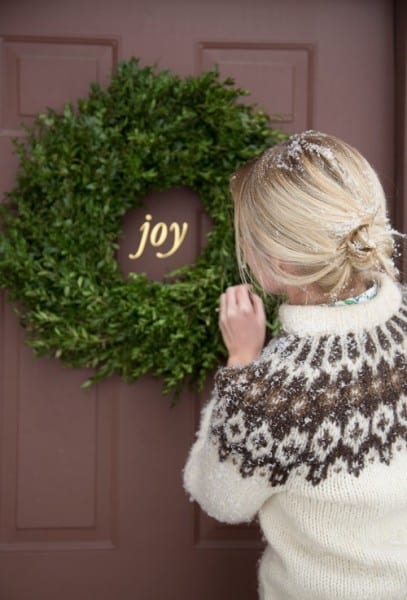 A boxwood wreath is the perfect way to display a favorite word or phrase!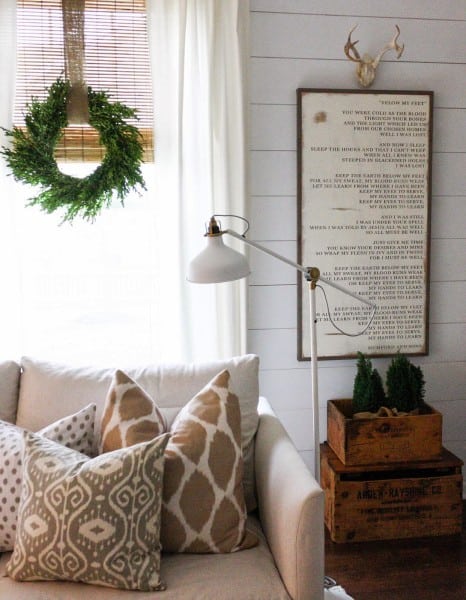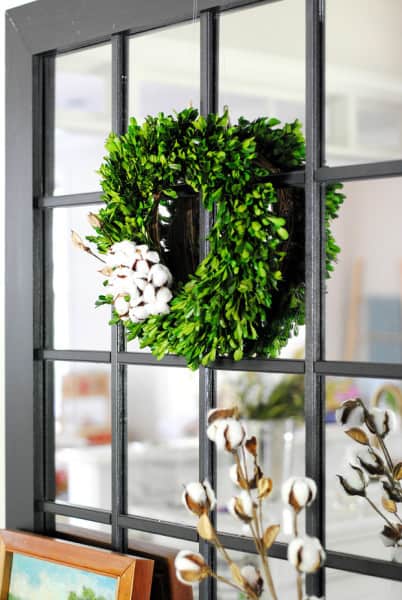 A few cotton heads add a rustic addition to this boxwood wreath.
What's your favorite way to decorate with boxwood wreaths?