Well, it was inevitable, wasn't it? After this recent post on the chicness of chicken wire, I just had to create something of my own using this rustic, simple medium.
And here it is….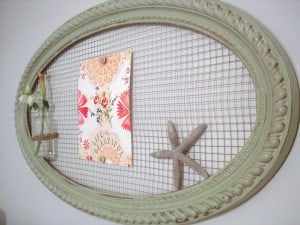 Part memo board, part art, and totally my style.
The how-to is very simple; just paint your frame (if desired), use a nail gun to attach your wire, and hang.
My original idea was to use clothespins to hang stuff from it, but then I realized it was magnetic! Very.Exciting.
(edited to add-the wire used here is NOT chicken wire per se, but hardware cloth…chicken wire may not be magnetic, but this stuff is:))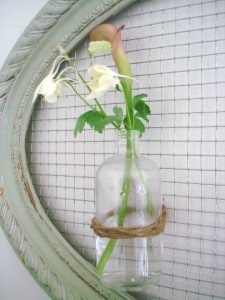 I decided to use jute to tie a simple glass to it to use as a vase….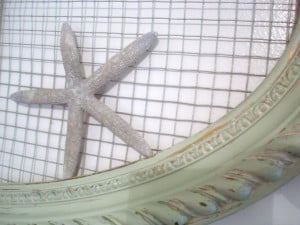 And the starfish adds a bit of seasonal flair (an initial would also be cute).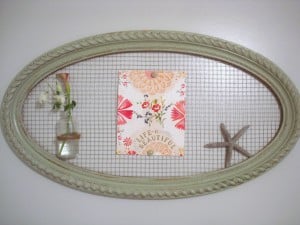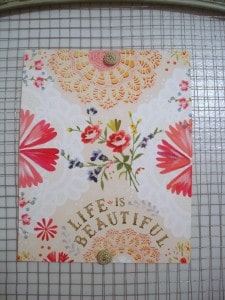 print via
Have you jumped onto the chicken wire bandwagon? If so, I'd love to see what you've created!