This easy back to school wreath is the perfect way to usher in the new school year! Hang it over your homework station, or give to your child's teacher for a fun gift.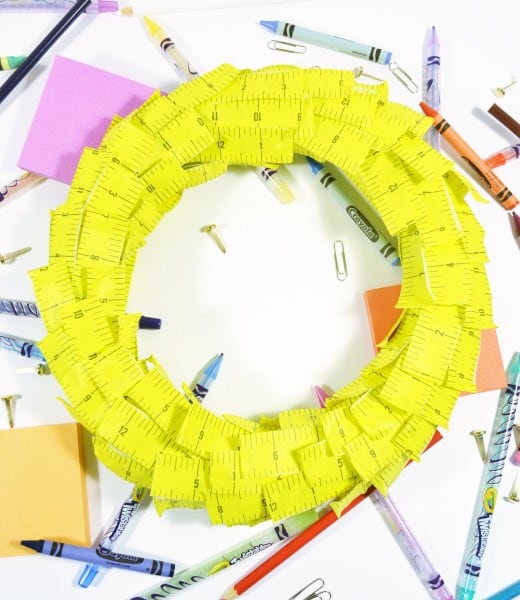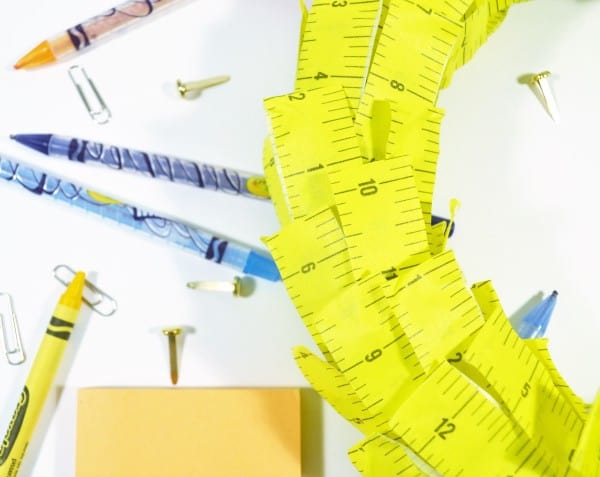 The best part? This back to school wreath uses only two materials: a wreath form, and masking tape. I found this ruler-inspired tape from Target (isn't it adorable?!), and was able to make this wreath using less than one roll.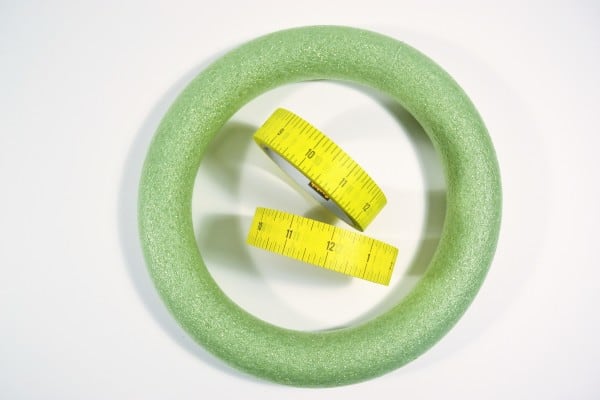 To make this wreath, tear a length of tape approximately 4″ long. Fold the tape over itself, sticky sides facing each other, while leaving about 1/2″ of the sticky side showing (this is how we'll secure each length of tape to the wreath).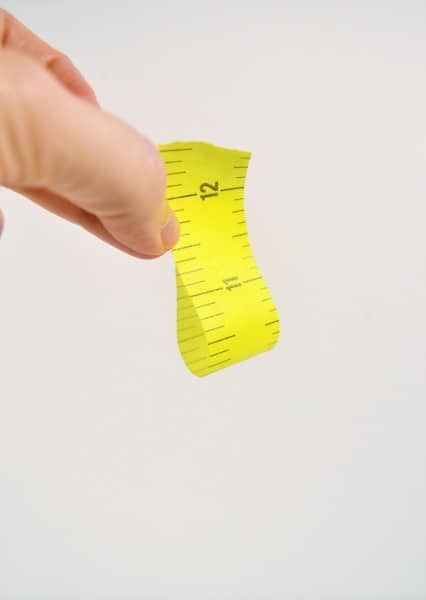 Tape down your pieces of tape, making each row overlap the one before it. I used 4-5 lengths of tape per row, though you may need to use more or less depending on the width of your tape.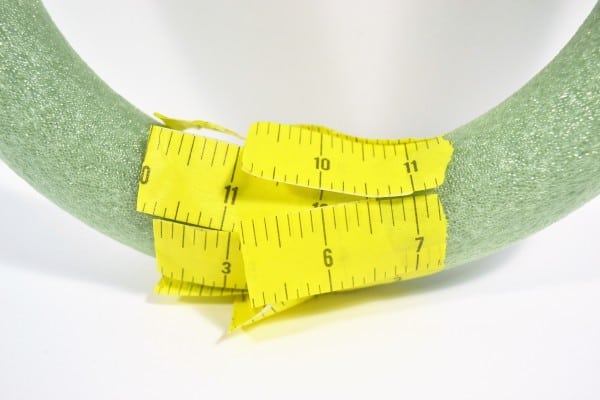 Work your way around the diameter of your wreath, and you're done! From start to finish, this wreath took less than an hour.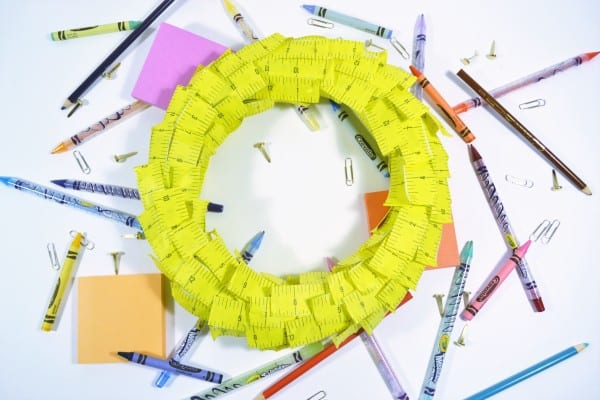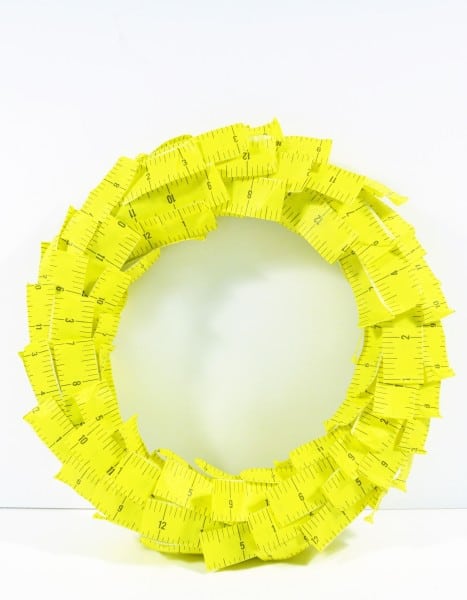 How are you creatively celebrating the beginning of a new school year?
Thanks for reading all about my back to school wreath! Have a crafty day!