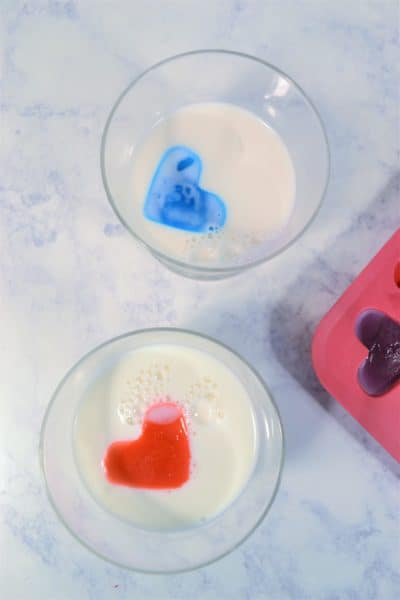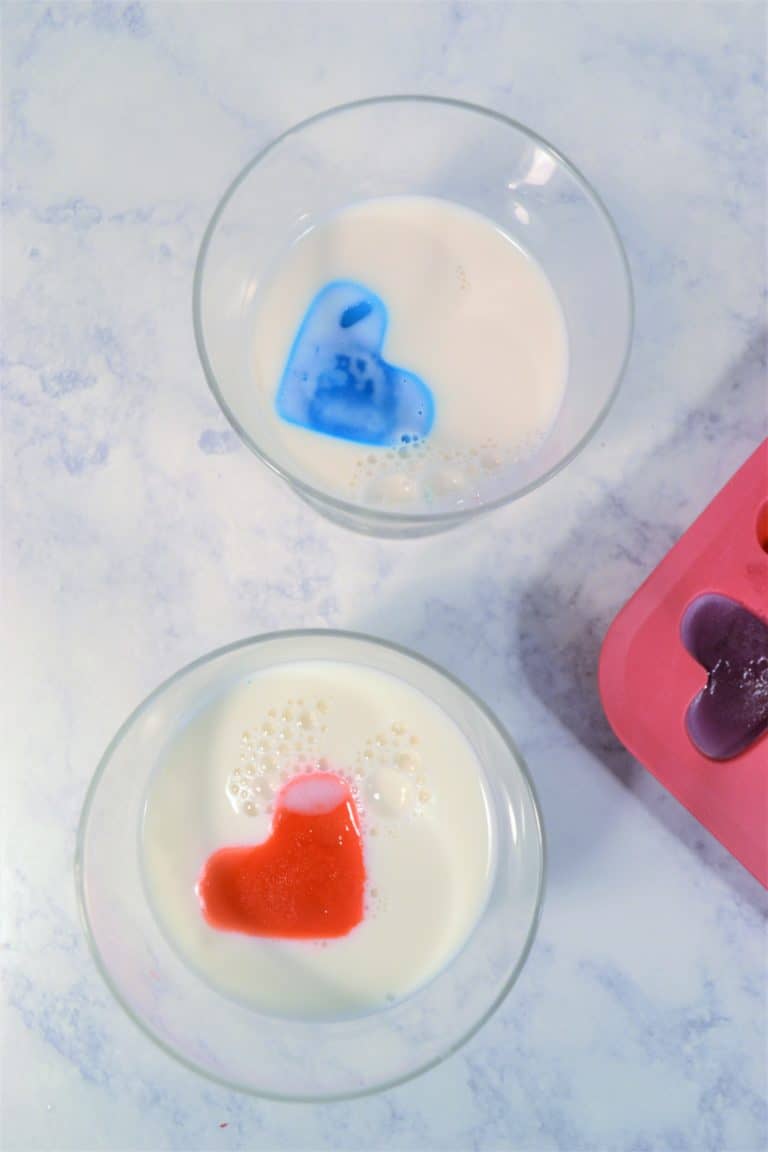 Sometimes, the simplest treats are the best. These easy heart ice cubes are a fun Valentine's Day treat that your kids will love (mine certainly did)!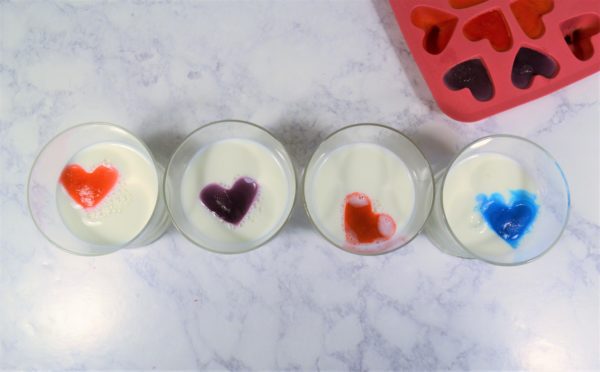 Use them to jazz up milk, fruit juice, smoothies, whatever your kids like to drink!
All you need to make these fun Valentine's Day ice cubes are a heart-shaped ice cube tray (I used this one!), food coloring, and whatever liquid you'd like to fill your hearts with.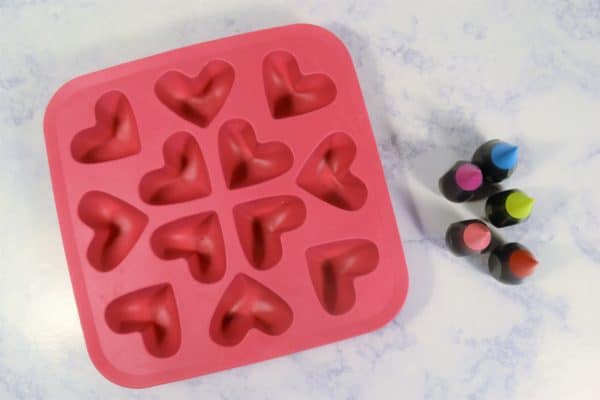 My kids mainly drink milk, so I filled my heart molds with milk, and added a drop of food coloring to each heart (alternatively, you can color your milk first, then add it to each mold). To cut down on the mess, I used a medicine dropper to fill each mold.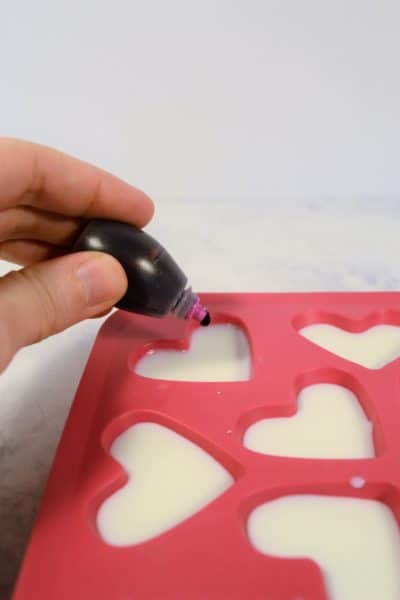 Use a toothpick or skewer to mix in your color. I completely mixed in my food coloring, but I found that if you stop after the coloring is halfway mixed or so, you'll get a fun, marbled effect!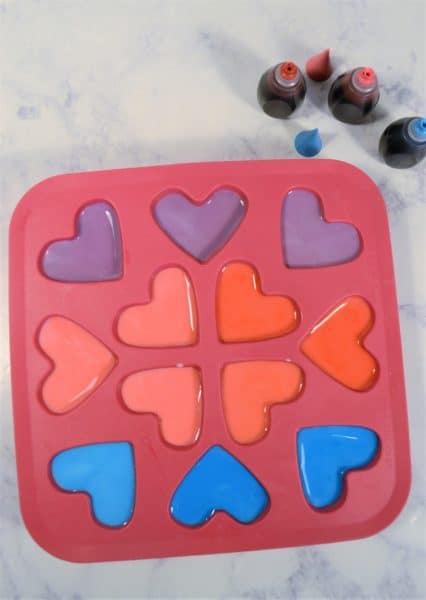 Stick in the freezer, and let harden.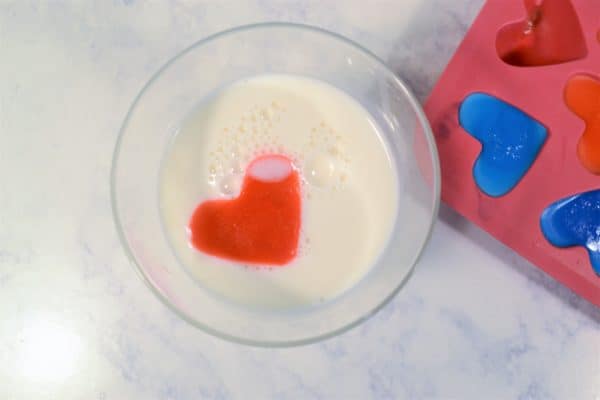 As your heart-shaped ice cubes melt, they'll add some fun color to your beverage.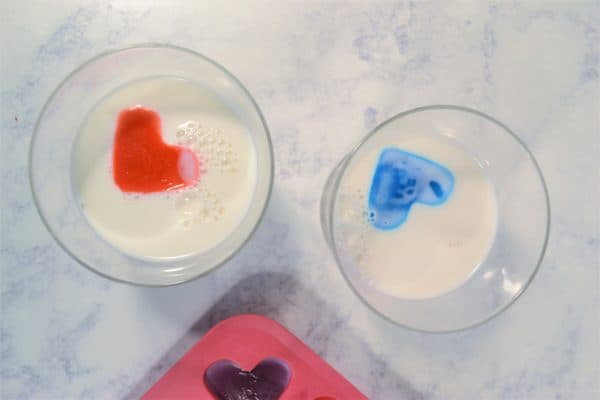 Looking for more Valentines's Day inspiration?
This post has 20 creative Valentine's Day crafts and tutorials!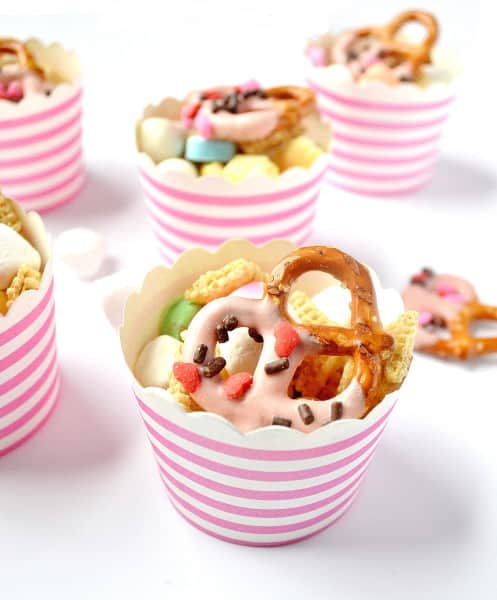 Easy holiday snack mixes are always a favorite in our household, like this Valentine's Day snack mix!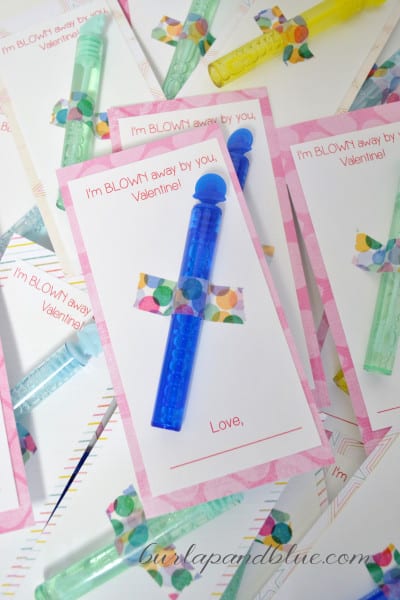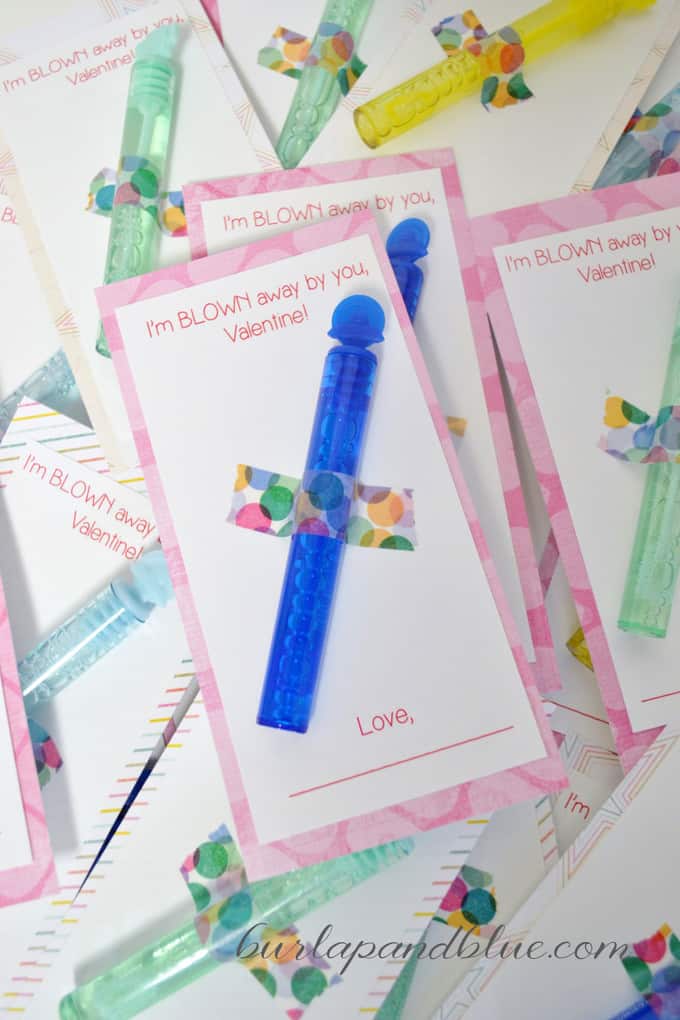 Lastly, these bubble valentine's are cute, clever, and sure to be a hit in your child's classroom.
Thanks for reading all about my heart ice cubes! Have a crafty day!