This shop has been compensated by Collective Bias, Inc. and its advertiser. All opinions are mine alone. #GladeAtmosphereCollection #CollectiveBias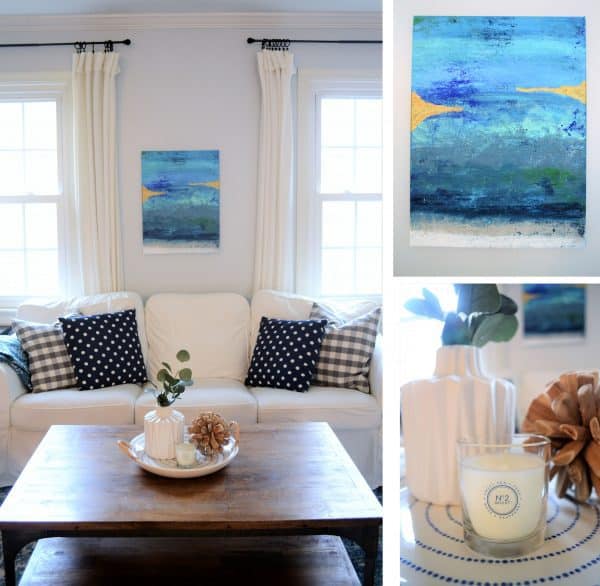 As a home and DIY blogger, I believe that every room in your home tells a story. For my home, I want our rooms to speak of our family and our interests, and be warm, cozy, and creative places filled with things we love. Home should truly be a place that reflects those who live within.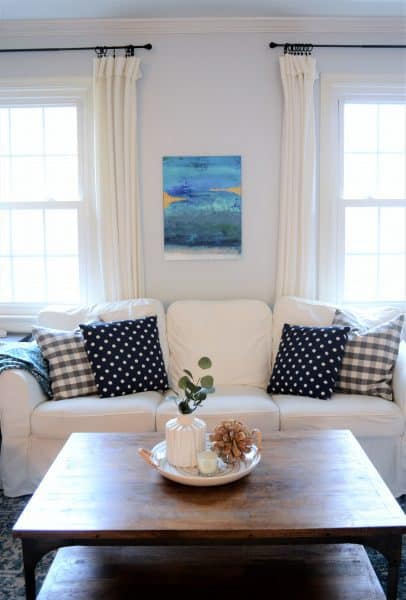 One way that I help curate my home's feel is with scent. Well-crafted, layered and nuanced scents help our rooms feel more "us", and help evoke feelings of warmth and contentedness within our walls. When I came across the NEW Atmosphere Collection™ Fine Home Fragrance by Glade® at Kroger, I knew they'd be an ideal addition to our home.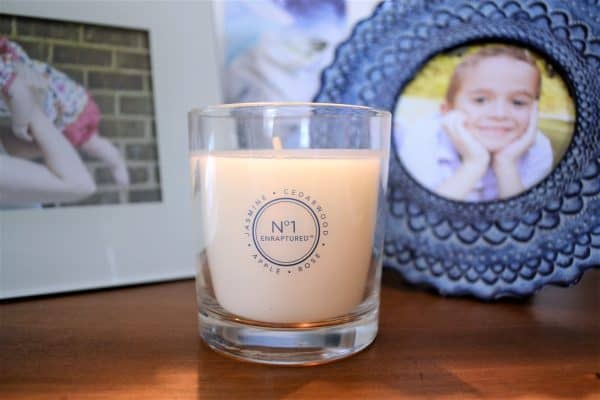 I purchased N°1 Enraptured™, a complex and charming combination of jasmine and cedarwood, and and N°2 Bright™, a playful, sweet combination of sweet pea and pear. I was drawn to the simple, glass containers, which work well with our calm, peaceful and minimalist style.
Inspired by the new Glade® scents, I wanted to create a new canvas art piece that reflected our family and our home. Using a blank canvas and craft paint, this painting was completed in just about an hour!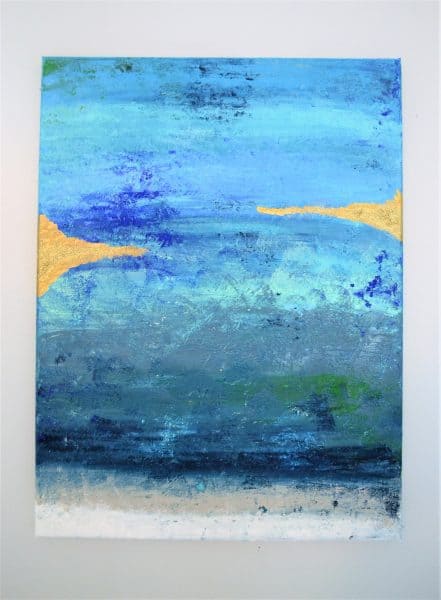 Materials:
-Blank Canvas
-Craft Paint
-Foam Brush or Cardboard Scraps
-Paper Towel (optional)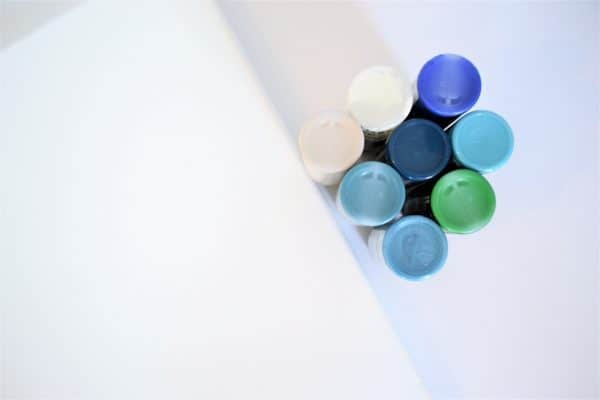 The key, in my opinion, to DIY canvas painting is layering. I did this piece in several stages, layering paint each time, until I was happy with the end result.
First, I added drops of paint to my canvas, and used a piece of cardboard (old credit or store cards would work well for this) to spread them around my canvas and blend them into each other.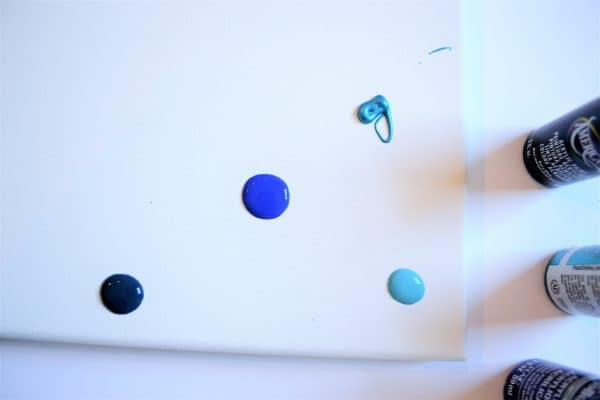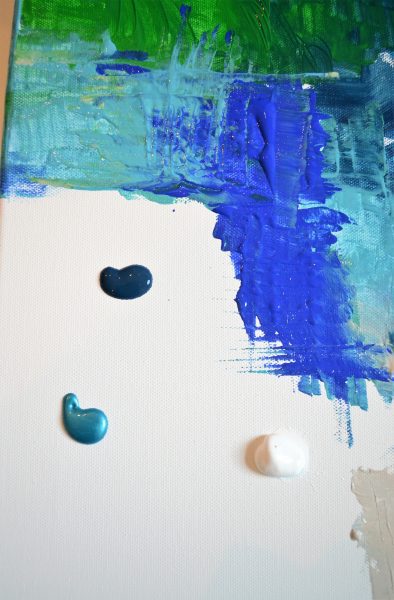 There's no right way to do this, and I love the imperfect, messy, rustic results. After filling the entire canvas, I let it dry.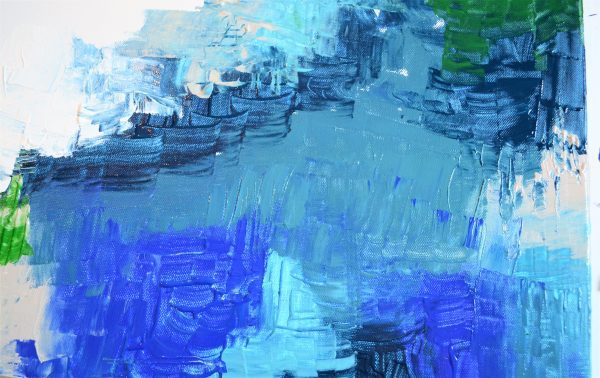 I liked the look, but felt like I needed to layer more paint on. I took my tubes of paint, and added lines of paint across my canvas, using my cardboard to spread them back and forth, covering the entire canvas.
While the canvas was still wet, I wadded up a paper towel and used it to blot at the canvas. This gave the canvas texture, and also lifted some of the wet paint to show the paint underneath.
Once dry, I added touches of gold paint, plus a bit of gold glitter for some sparkle, and hung over the couch in our living room.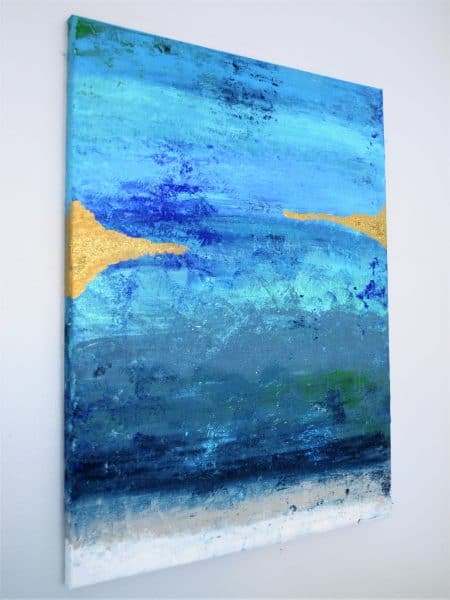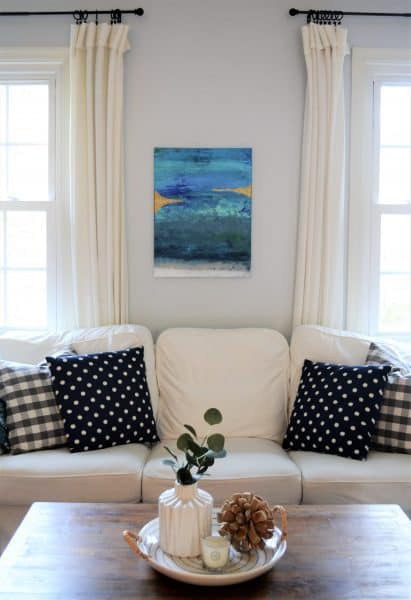 I really love how this turned out, and I love how it adds some bold color to our mostly white and neutral living space.
As I alluded to before, scent has the power to evoke strong emotions and help a room feel more personal and meaningful. The NEW Atmosphere Collection™ Fine Home Fragrance by Glade® is an easy way to get that high-end scent experience without making an extra stop at a boutique store. I found my Glade® scents at Kroger, in the air care aisle.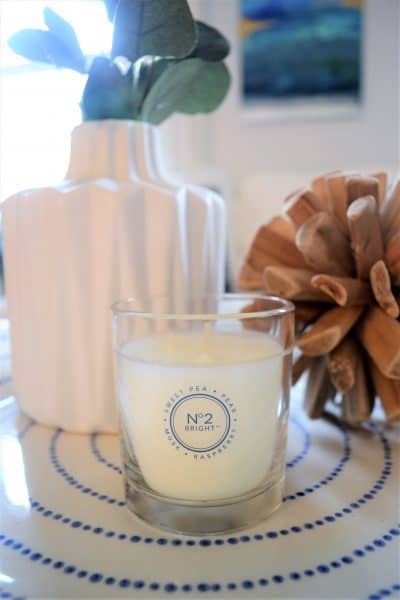 For news and promotions, be sure to follow Glade® here:
Facebook / Twitter / Instagram / YouTube / Pinterest
I'd love to know-what story do your want the rooms in your home to tell?