Fixer Upper inspired decor and wall art ideas! Looking for some rustic, farmhouse-style inspiration for your walls? You've come to the right place!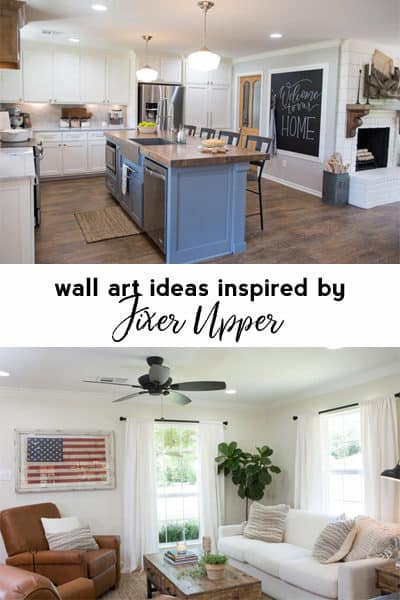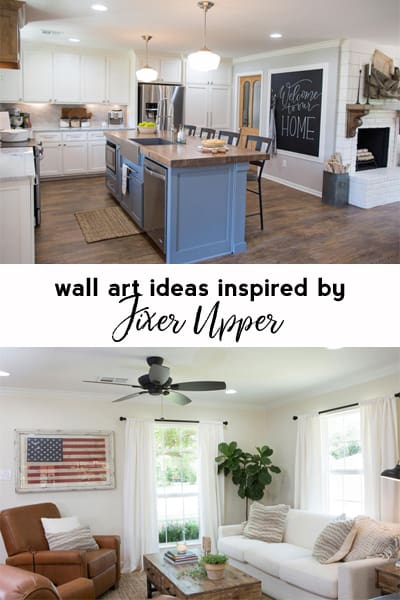 Browsing Fixer Upper rooms and photos, from the mega-popular HGTV show, Fixer Upper, is always so inspiring to me. I love seeing how Chip and Joanna combine textures, colors and patterns to create their signature relaxed, rustic, and farmhouse-style spaces.
One thing I love most about these spaces, is the endless ideas for wall decor. I love wall art that's slightly different and unique, and Fixer Upper has plenty to offer in this realm. Today, I'm sharing some favorite easy wall art ideas inspired by everyone's favorite design show, Fixer Upper!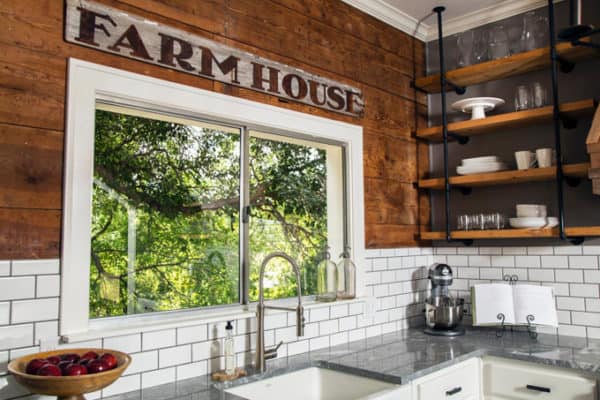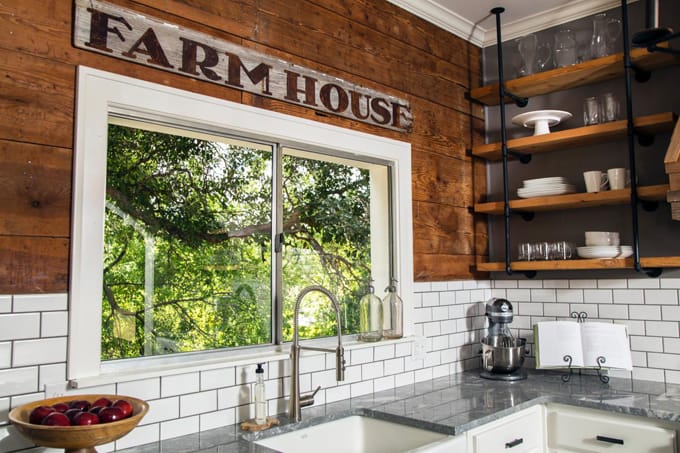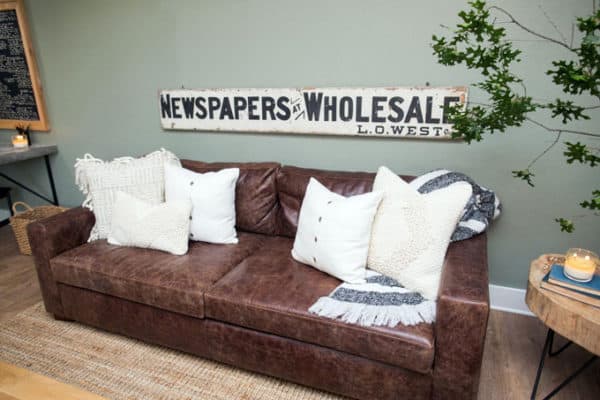 Rustic-style wood signs are a staple for farmhouse-style decor! You can DIY your own wood sign to personalize your space.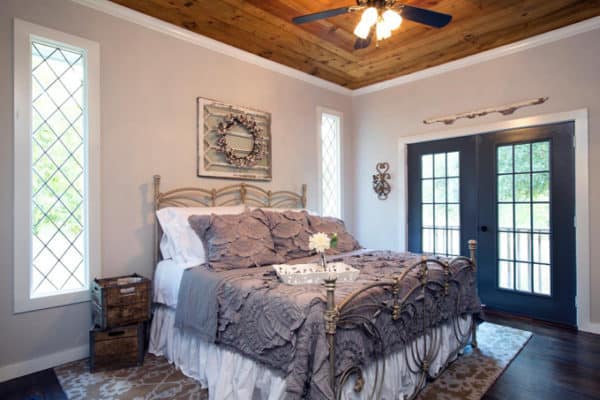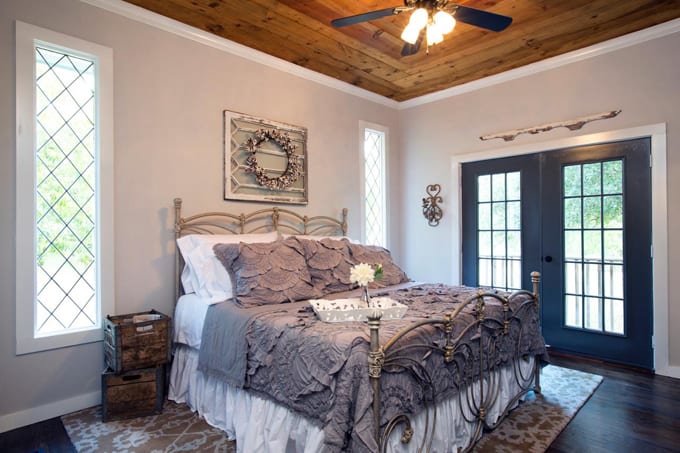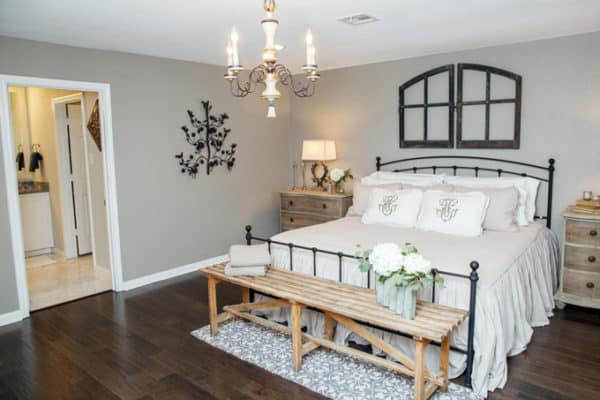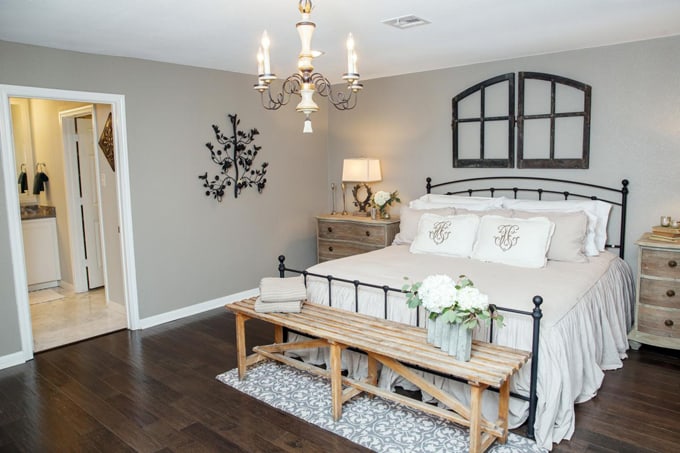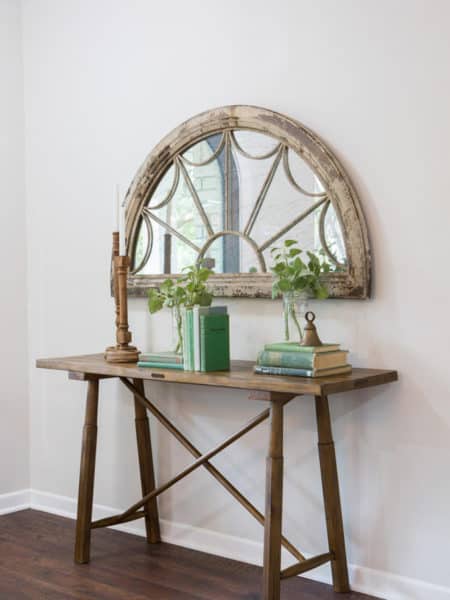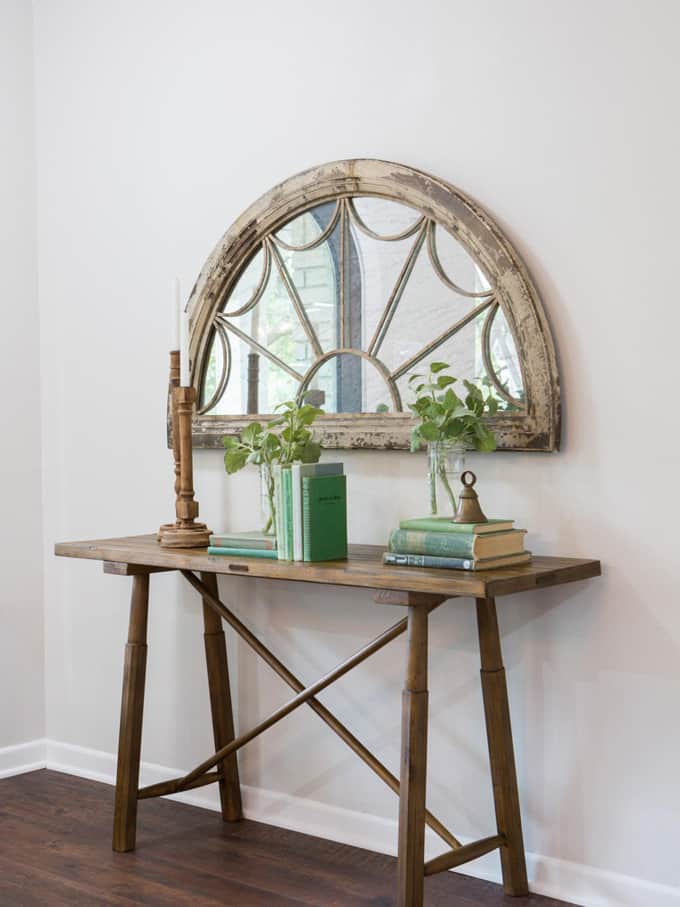 Window panes are a Fixer Upper-favorite as far as wall art goes. Add a wreath, like I did with my own vintage-inspired window panes, or leave as-is. Either way, window panes a fun and easy architectural element to any space!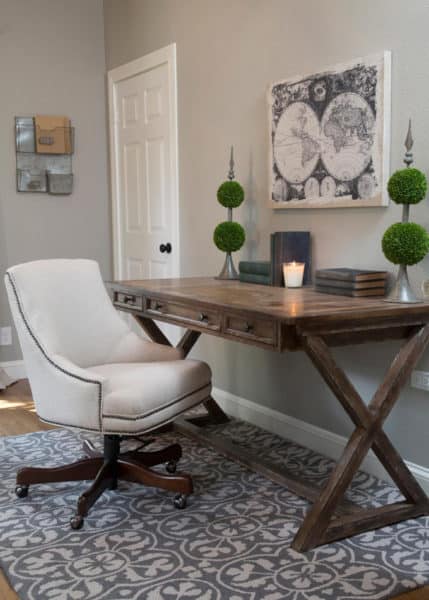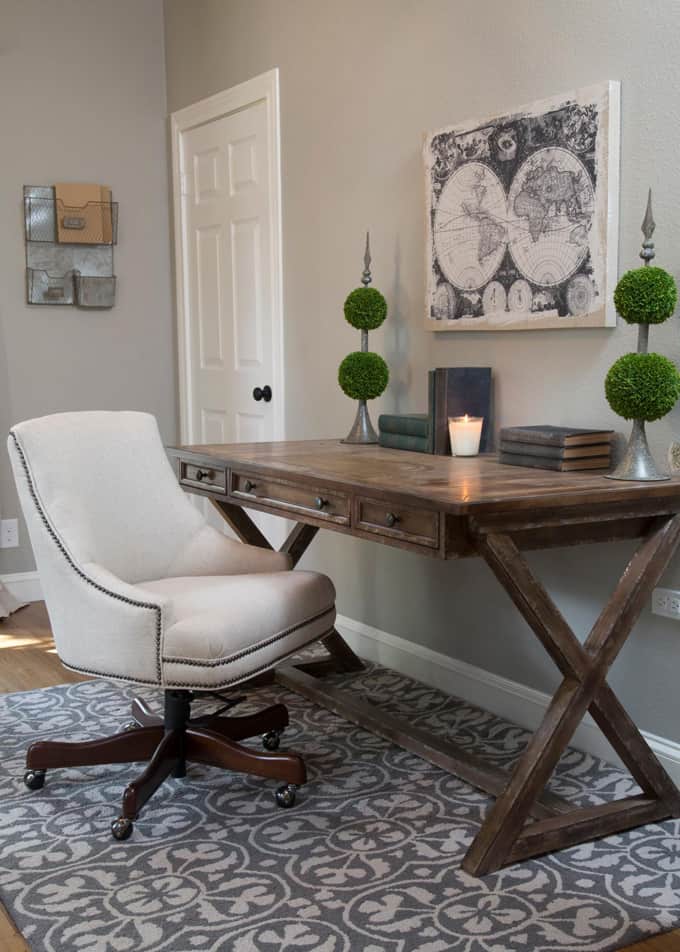 An old map mod podged onto wood or canvas is an easy and inexpensive wall art idea.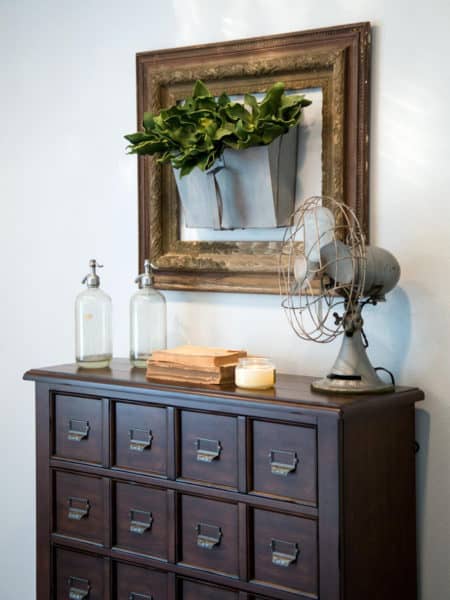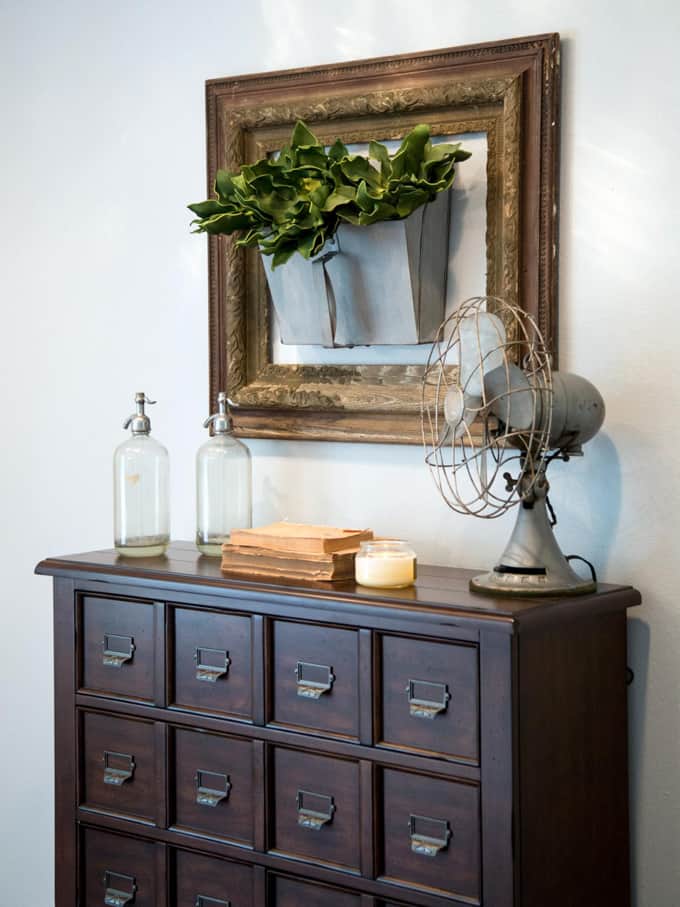 Empty frames (thrift stores are great for this) are perfect on their own, or you can add a wreath or planters inside of them for a whole different look.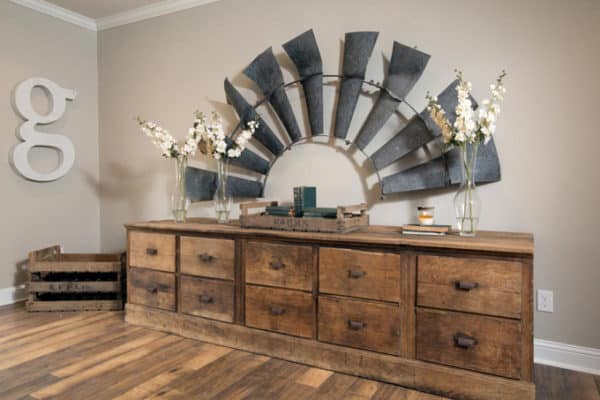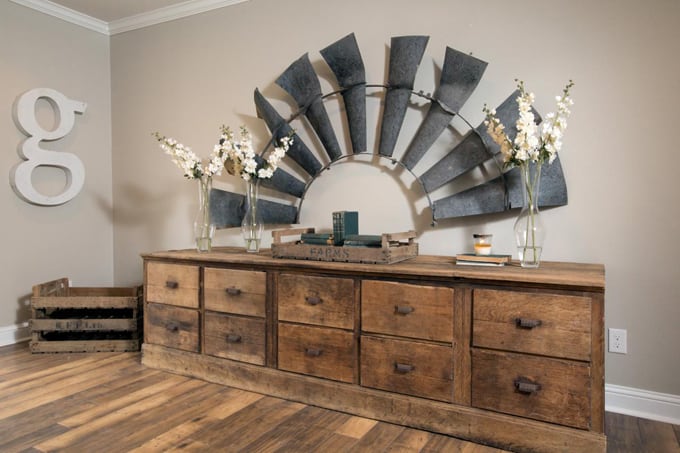 Sculptural metal wall art is a definite statement-maker!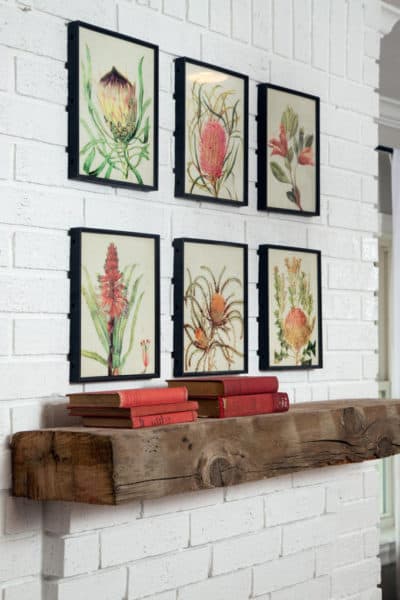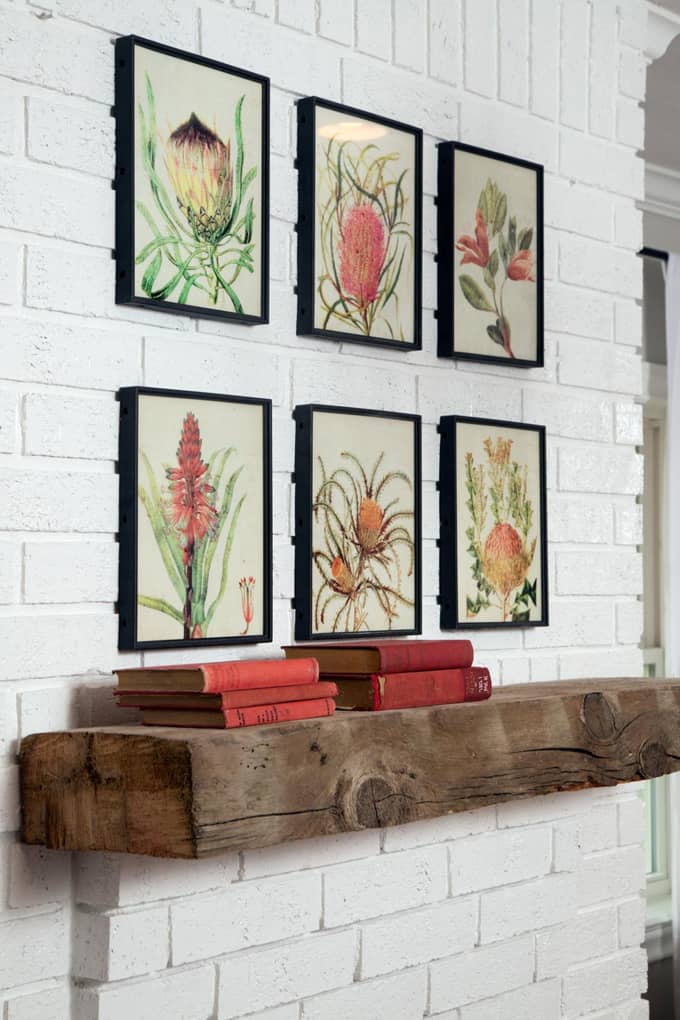 Framed botanical prints are always in style. You can find these on eBay, as free printables online, or in thrifted books!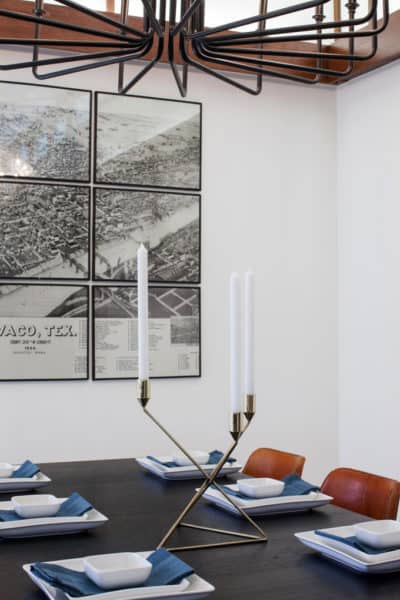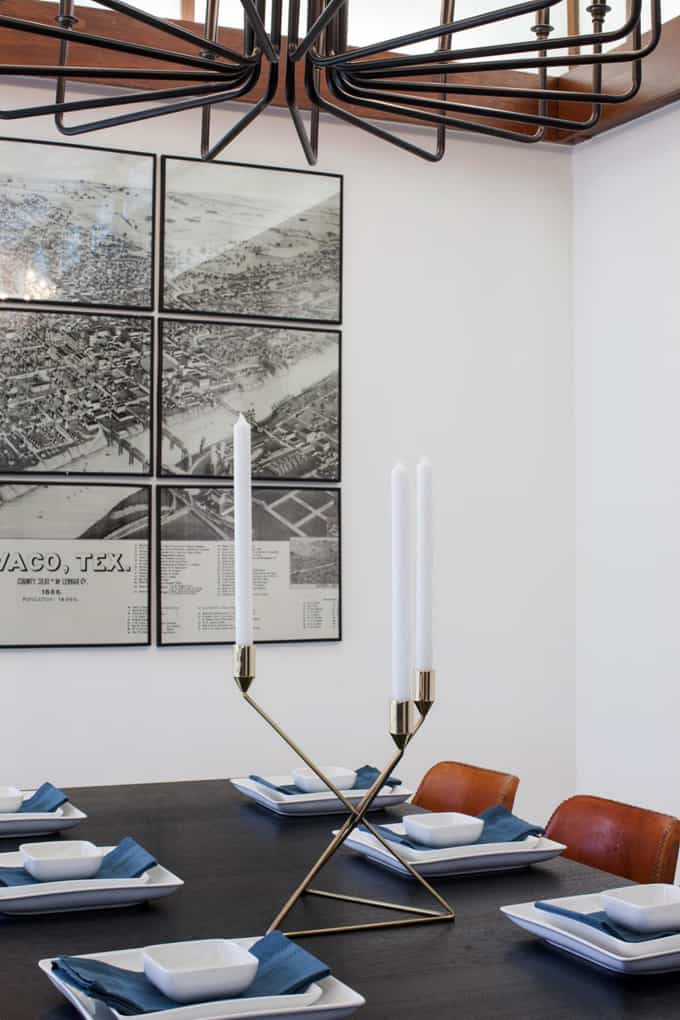 Taking a copy of a map or other document and framing it in matching frames is both eye-catching and interesting!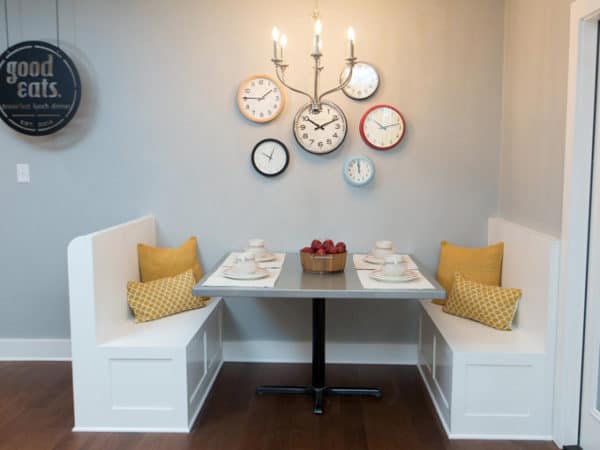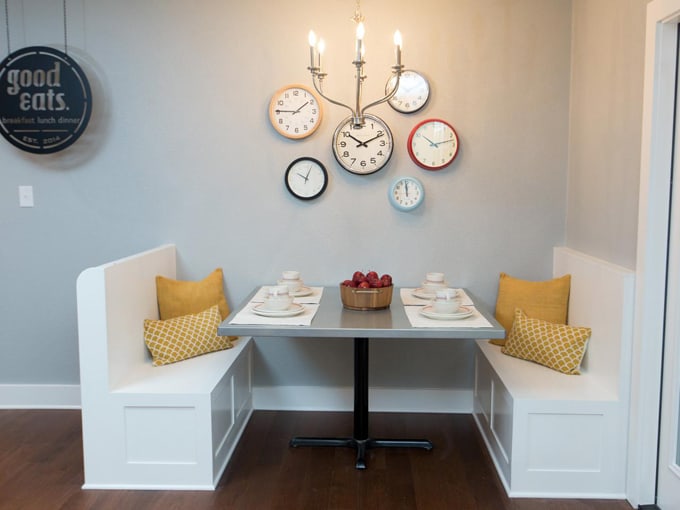 Collections are a great creative wall art idea. Use clocks, plates or even mirrors to create a fun display.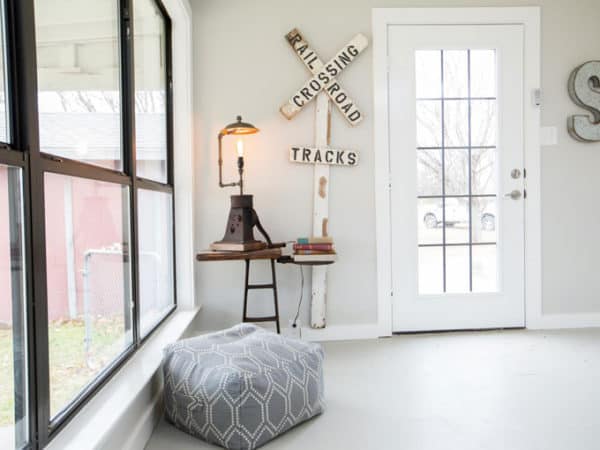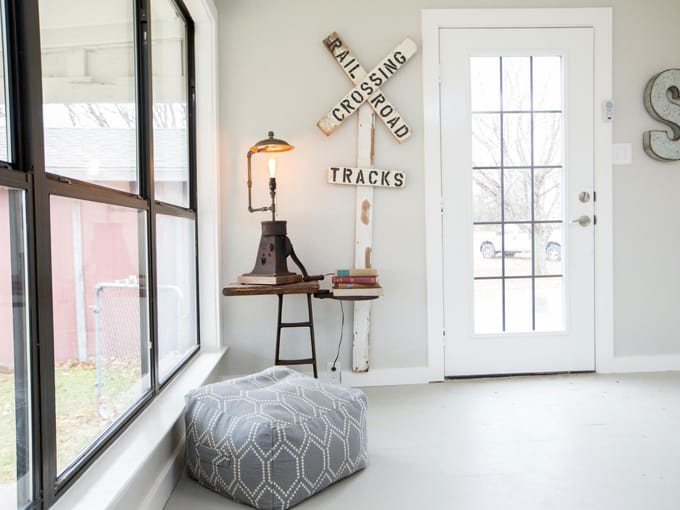 Vintage signs are an easy way to add texture (and a conversation piece) to your home.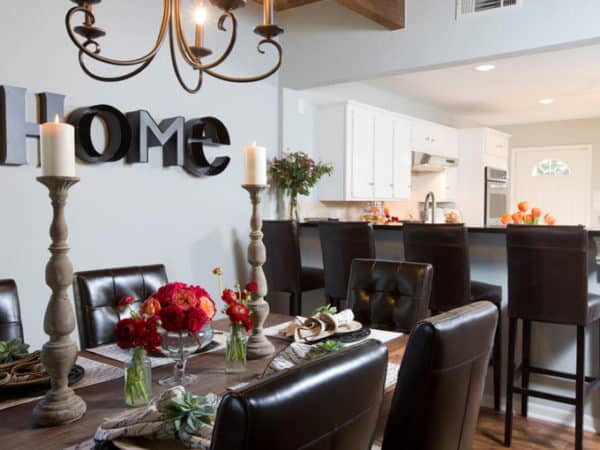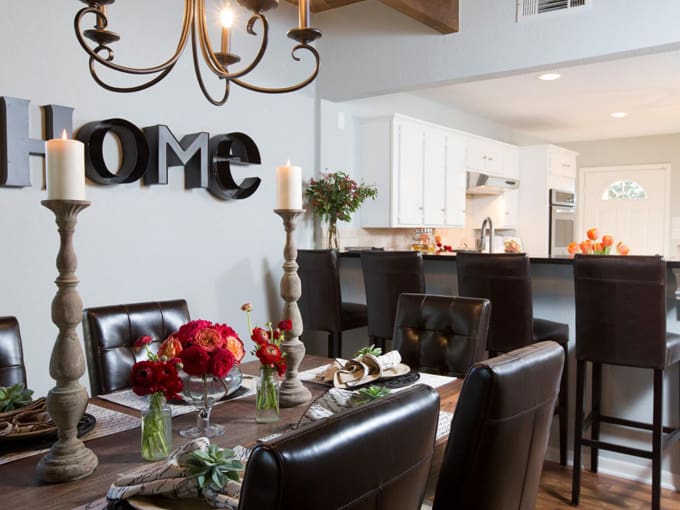 Letters are a popular idea for wall decor, and you can easily find them online or at any craft store.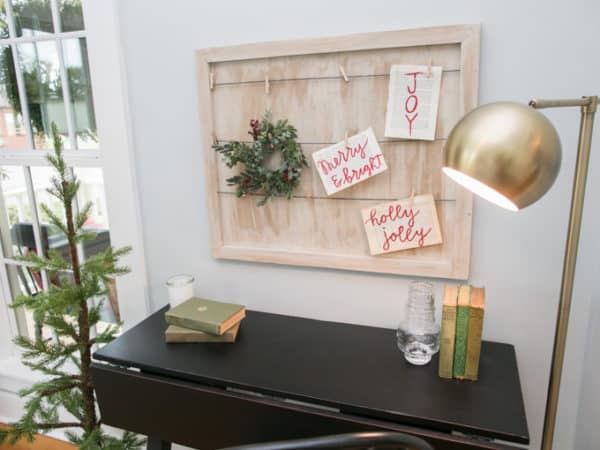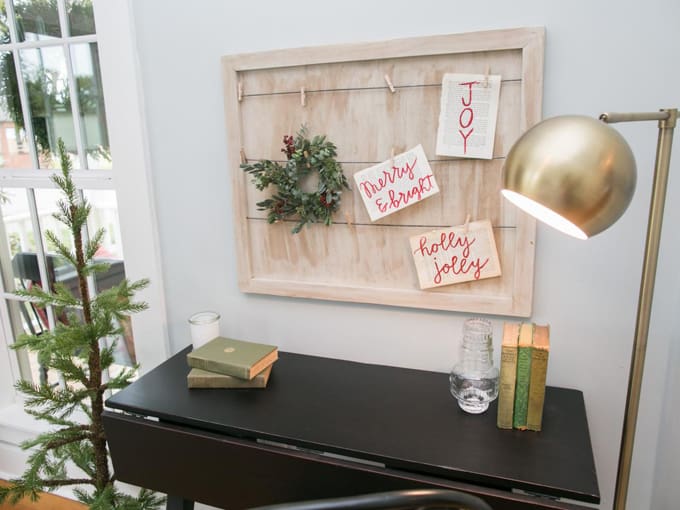 Memo boards or display boards are easy to DIY, and are a great way to personalize your space with photos and mementos!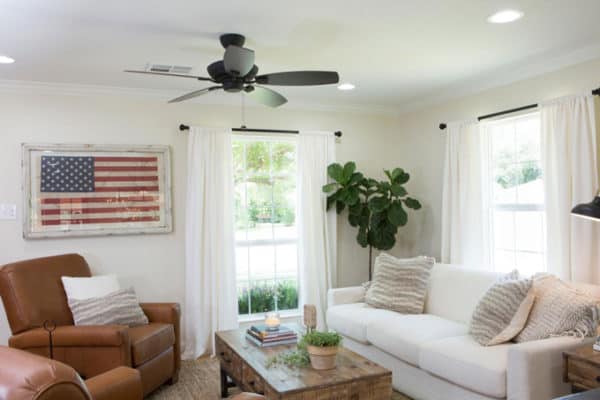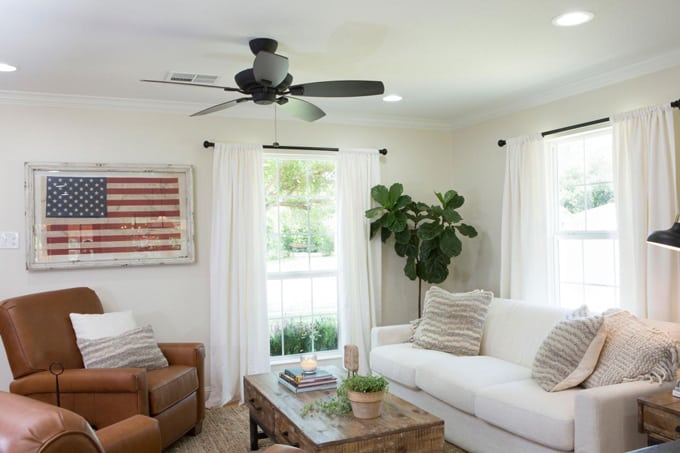 Frame a flag, scarf, or even a puzzle, for interesting and creative decor.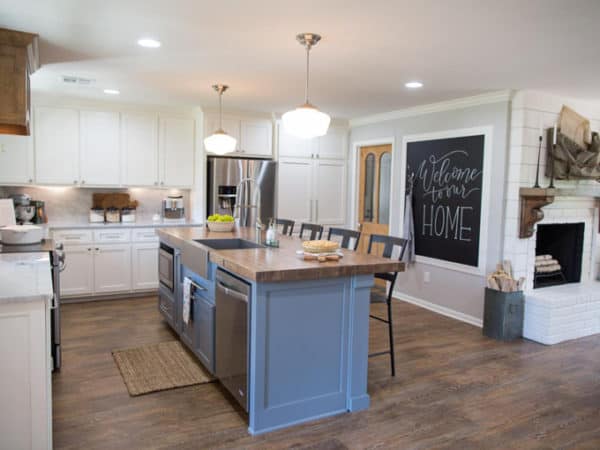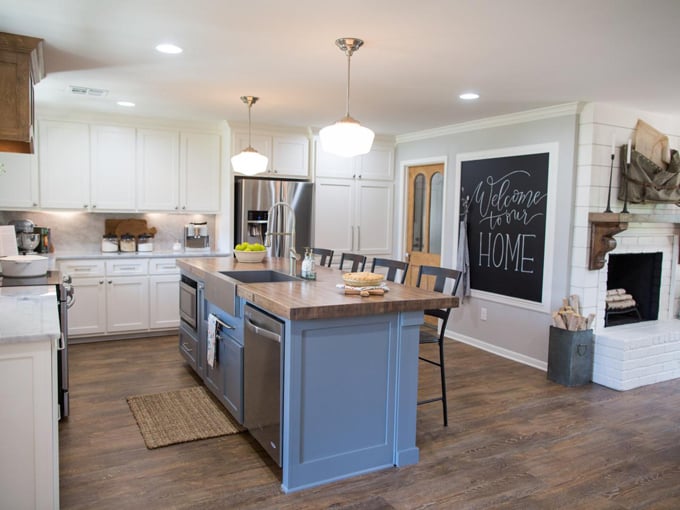 A framed chalkboard is another fun idea!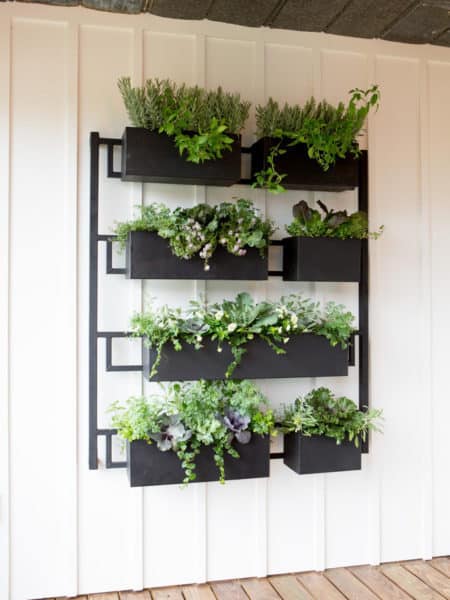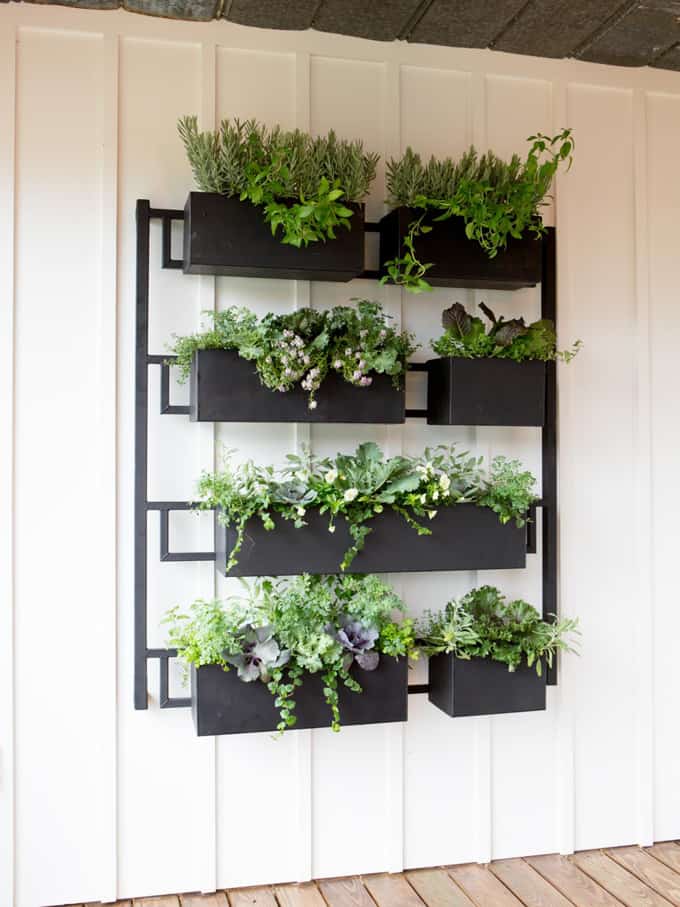 Have an outdoor space or an indoor room with plenty of sunlight? A wall planter would be such a cool addition!
If you love Fixer Upper, as well, there is plenty more inspiration to be had! I love this compilation of Fixer Upper-inspired DIY projects, this post with more Fixer Upper room favorites, and this post with my favorite farmhouse-style vignettes!
Thanks for reading all about my favorite easy wall art ideas inspired by fixer upper! Have a fantastic day!