With several categories and many fantastic products, our 2023 holiday gift guide is our best one yet!
You are sure to find the perfect gift for everyone on your list.
Let's get started…
Food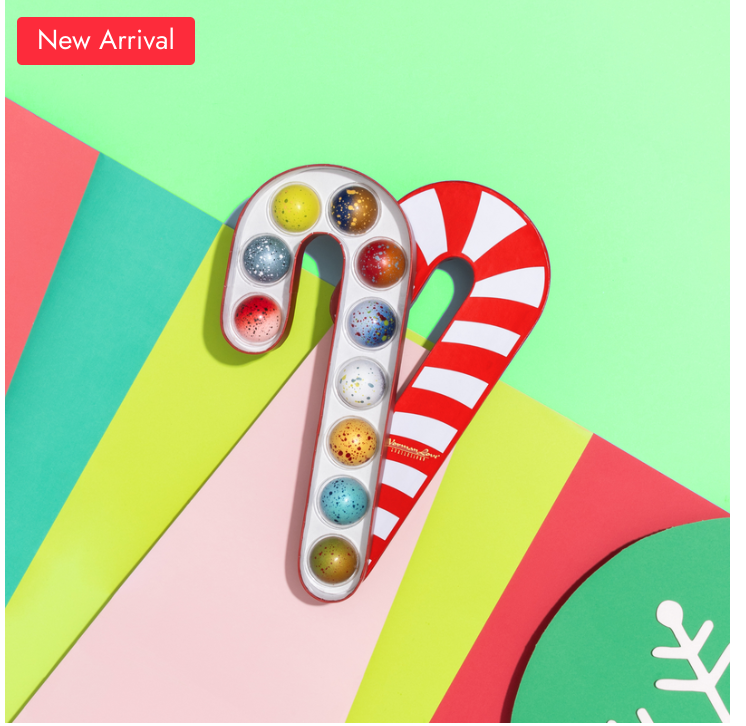 Experience the magic of the holidays with the fan-favorite Candy Cane Gift Box! This elegantly shaped box conceals a treasure trove of 10 chocolates, each meticulously designed to resemble radiant Christmas ornaments. Delight in a symphony of flavors, including Candy Cane, Eggnog, S'mores, Mint Patty, Java Jingle (spiced coffee), Spiced Hot Cocoa, Cup of Cheer, White Christmas, Pumpkin Spice Cookie, and Gingerbread. Whether you're gifting a loved one or treating yourself, this collection promises a sensory journey that captures the essence of the festive season. Order this delightful limited-edition treat while supplies last! The Candy Cane Gift Box is available online and in stores for $31. Read more about the Norman Love Confections 2023 Holiday Collection.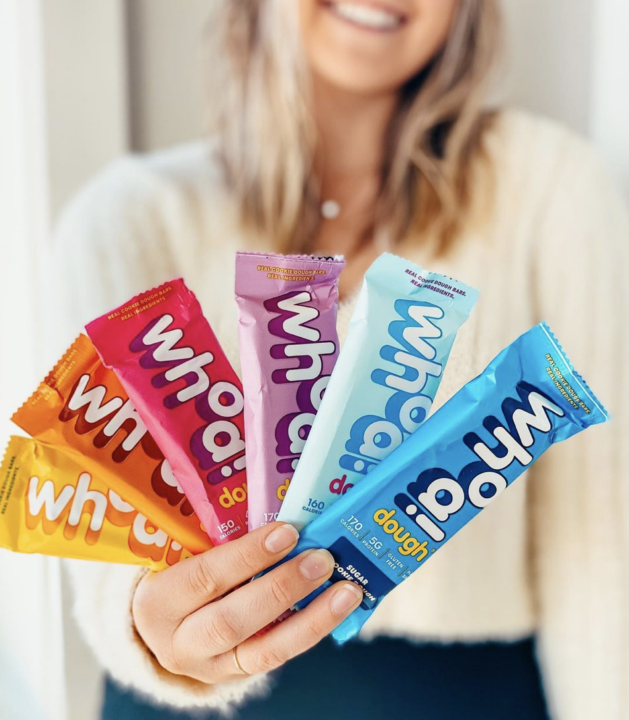 Stuff everyone's stocking with Whoa Dough, plant-based, gluten-free cookie dough bars made with real ingredients that'll satisfy everyone's sweet tooth–but without the guilt! It's a sweet and salty snack bar with a smooth texture – just like homemade cookie dough (and who doesn't love that?!). Packed with 4g of protein, 5g of fat, and 9g of sugar starting at only 140 calories, Whoa Dough is a convenient on-the-go snack! Dairy-free, gluten-free, non-GMO, soy-free, egg-free, vegan, kosher, and plant-based with no artificial ingredients. Check out the tasty flavors, including Chocolate Chip, Sugar, Sugar Sprinkle, Peanut Butter, Peanut Butter Chocolate Chip, and Brownie Batter. Also comes in a variety pack. Available on www.WhoaDough.com and Amazon.com.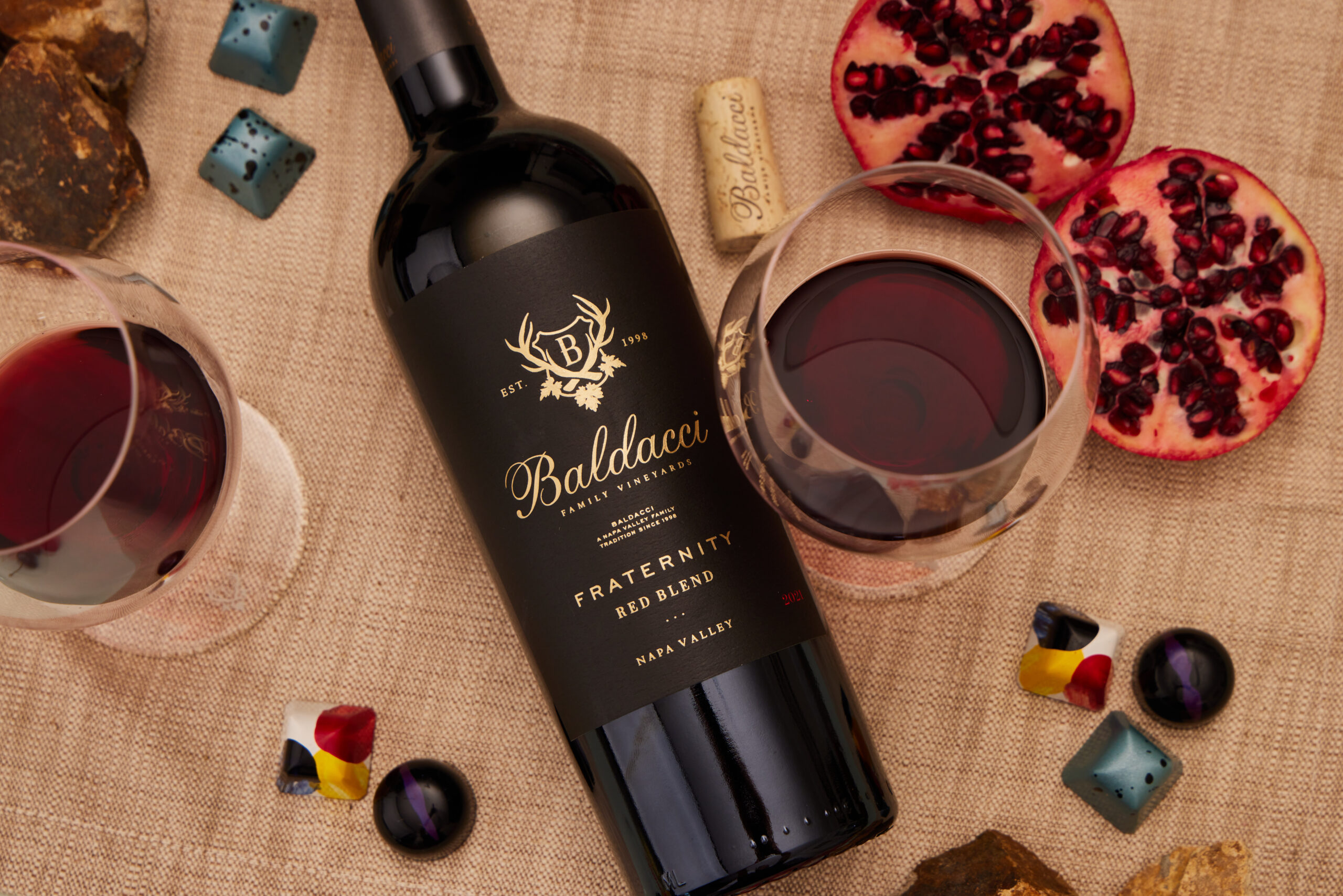 When it comes to red wines from Napa Valley, it can be a challenge to find wines that drink well in their youth, but winemaker Michael Baldacci proves it can be done. The 2021 Fraternity Red Wine Blend from Baldacci Family Vineyards is a decadent Cabernet-dominated wine that shows of all the complexity and approachability of an older wine without all the age. It brings strength and richness on the palate with flavors of blackberry, cherry, and vanilla. It's a masterfully crafted Napa red that will please all palates at big holiday gatherings, and promises to pair well with your favorite holiday cuisine.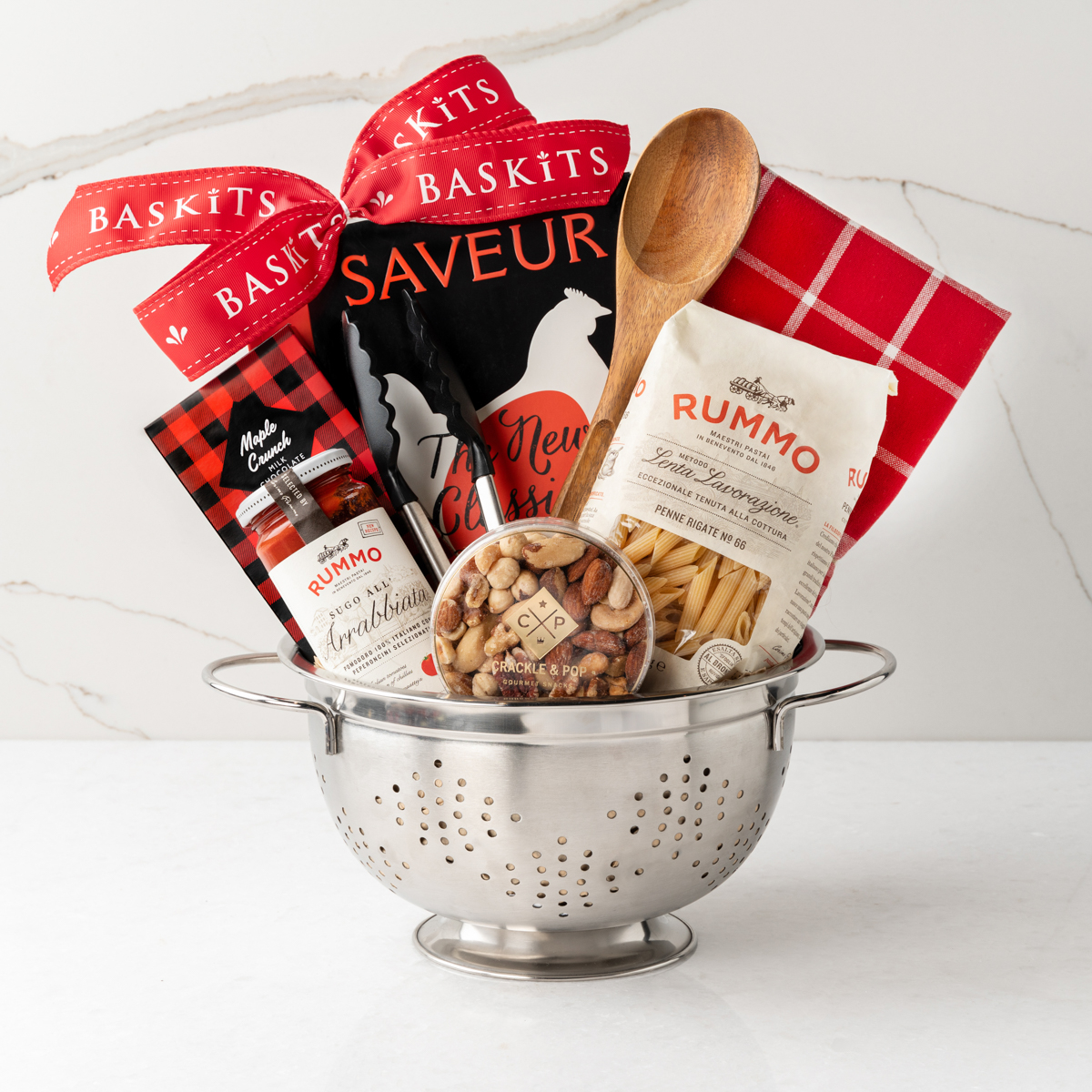 Elevate your cooking endeavors with the Pasta Night Gift Basket, a delightful Italian gourmet experience that adds flair to your kitchen table. Crafted to perfection, this gift includes kitchen essentials like an Acacia wood spoon for rustic charm and sleek Black Tongs for stylish pasta serving.
The set also includes Picnic Napkins for sunny-day dining, Tutto Rummo Sugo All'Arrabbiata 340g for a fiery kick of authentic Italy, and SAVEUR: The New Classics Cookbook with over 1,000 globally-inspired recipes. Elevate your snacking with Crackle & Pop Fancy Nut Mix and delight in Mimi and Liloo Maple Crunch Chocolate Bar. Not only perfect for the holidays, but also housewarmings, foodie gifts, engagement gifts, or new home gifts, this basket brings a taste of Italy and kitchen keepsakes to cherish.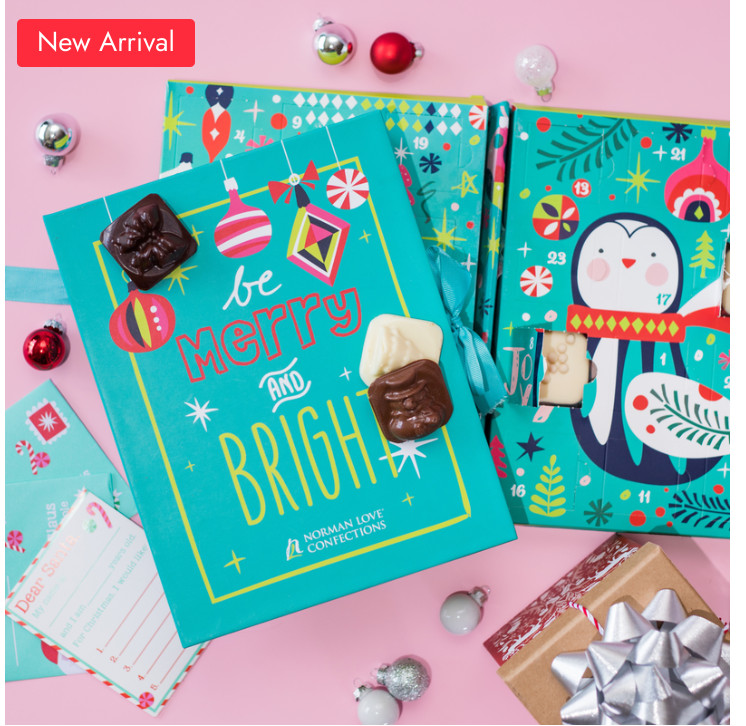 A holiday staple featuring 24 pieces of gourmet milk, dark and white chocolates to snack on as you countdown the days until Christmas. Norman Love Confections is also offering a Dark Chocolate Advent Calendar and a Milk Chocolate Advent Calendar. The Advent Calendars are available online and in stores for $35. An Advent Calendar featuring gourmet confections inside drawers is also available for $70. Read more about the Norman Love Confections 2023 Holiday Collection.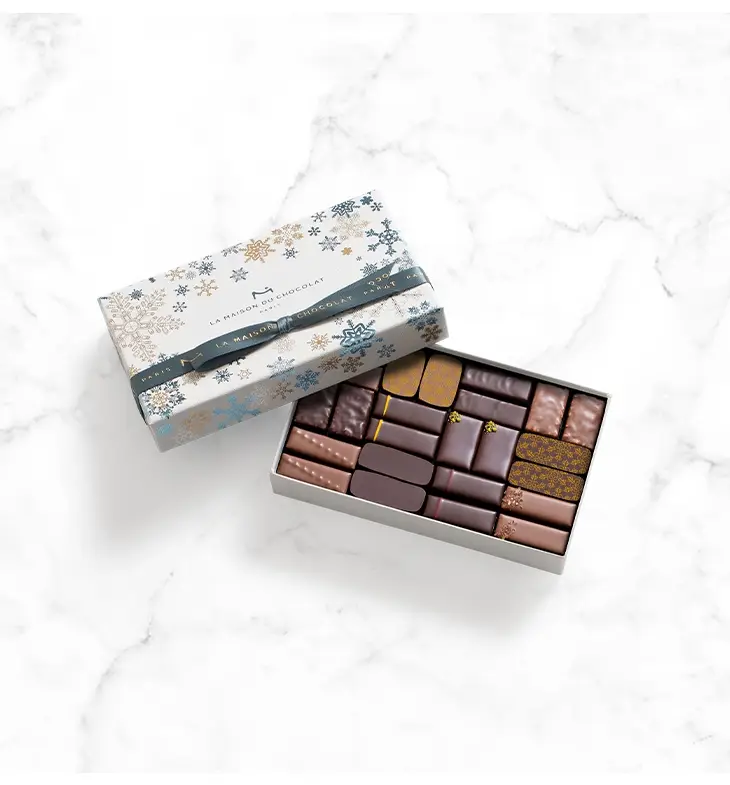 Limited-edition Holiday Coffret Maison snowflake gift box design with La Maison's emblematic assortment of 24 assorted chocolates and two *EXCLUSIVE* Holiday 2023 recipes.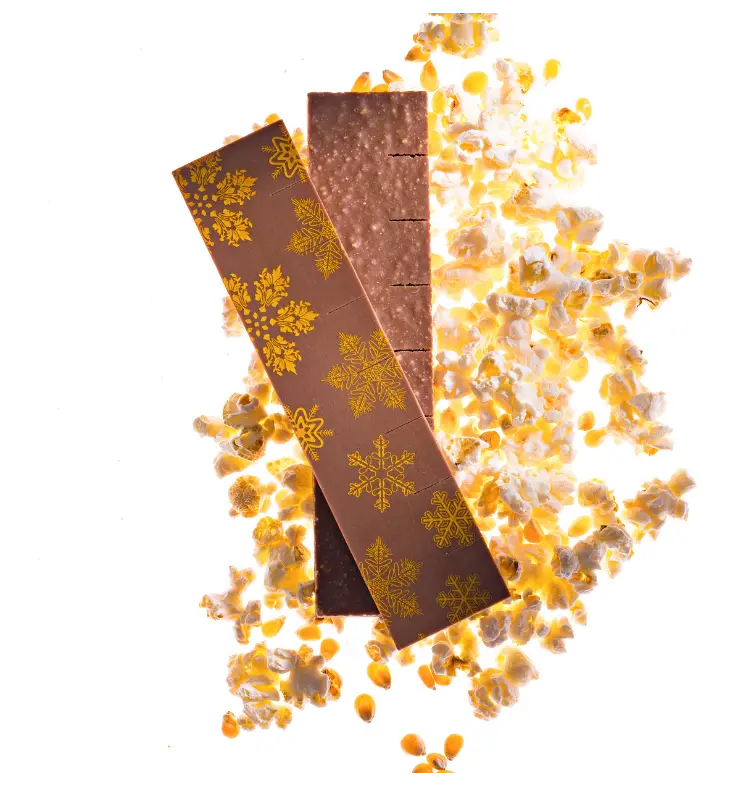 Captured on a refined milk chocolate, popcorn and roasted corn flakes offer a perfect balance between melt-in-your-mouth creaminess and crunchy crunchiness. In a perfectly mastered balancing act, the Chef Créateur combines regressive pleasure with top-of-the-range tasting.

For our 2018 Napa Valley Quilt Reserve, we tasted the developing wine throughout the fermentation and aging processes, then set aside the very best 2% for this reserve bottling. Our lot selection was based on intensity, complexity and boldness of expression that could withstand a longer aging cycle and heavier use of new French oak.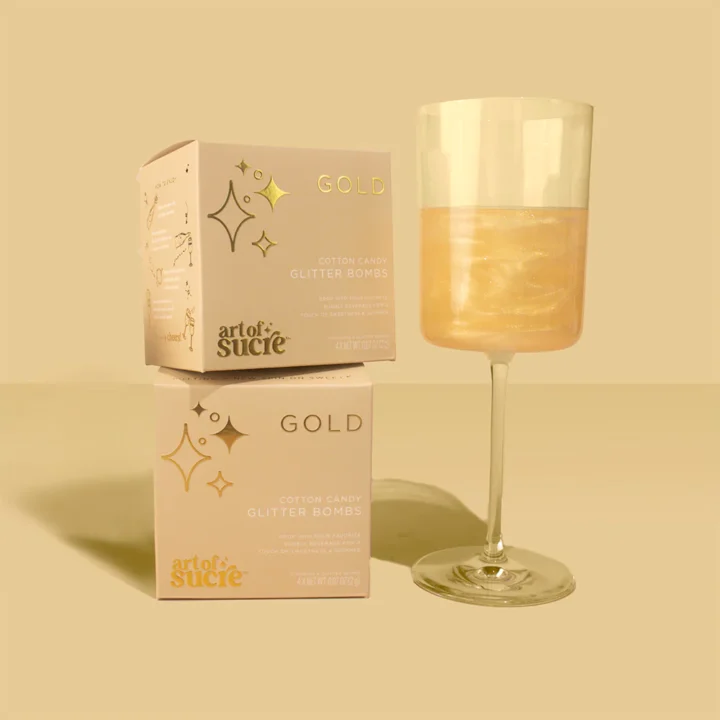 Our glitter bombs are hand-spun puffs of cotton candy with edible glitter inside. Once the cotton candy is dropped into your favorite clear, bubbly beverage, the cotton candy dissolves leaving your drink a magical, sparkly color and a touch sweeter. Be sure to give your drink a good stir to see the full effect of the glitter!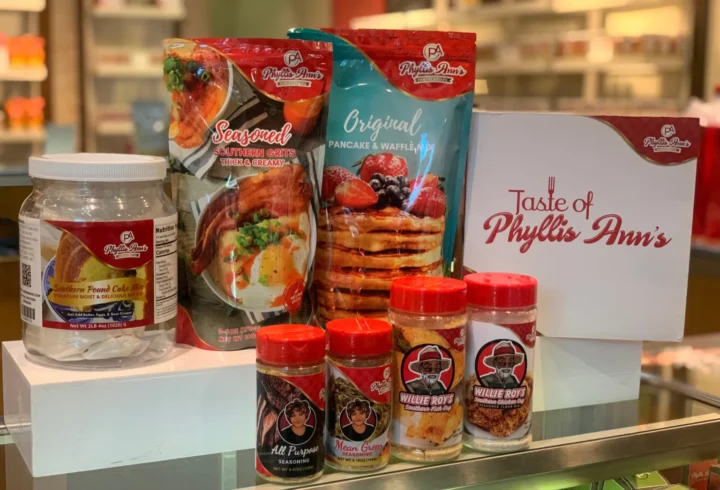 Delicious desserts are one of the best parts of the holiday season, much to the delight of those who love to bake. However, it can be difficult to find the time to bake amid all the other holiday festivities and activities, but Phyllis Ann's offers an easy way to enjoy the sweet flavors of Thanksgiving and Christmas with its Pumpkin Morning Cake Mix and Cream Cheese Icing.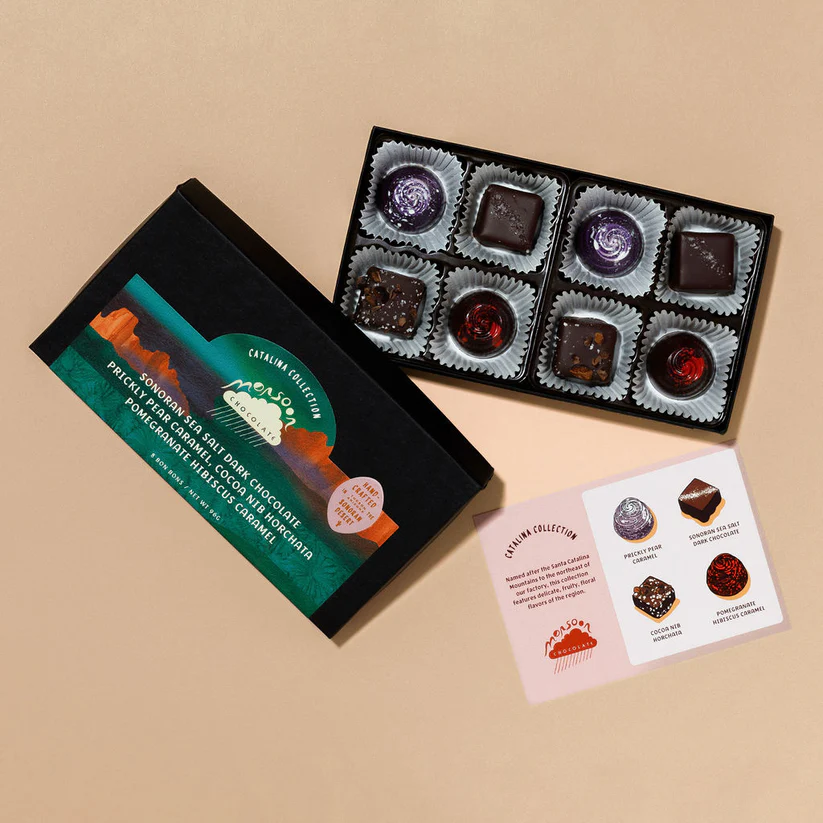 Named after the Santa Catalina Mountains to the northeast of our factory, this collection features delicate, fruity, floral flavors of the region.
Flavors include:
Prickly Pear Caramel
Sonoran Sea Salt Dark Chocolate
Cocoa Nib Horchata
Pomegranate Hibiscus Caramel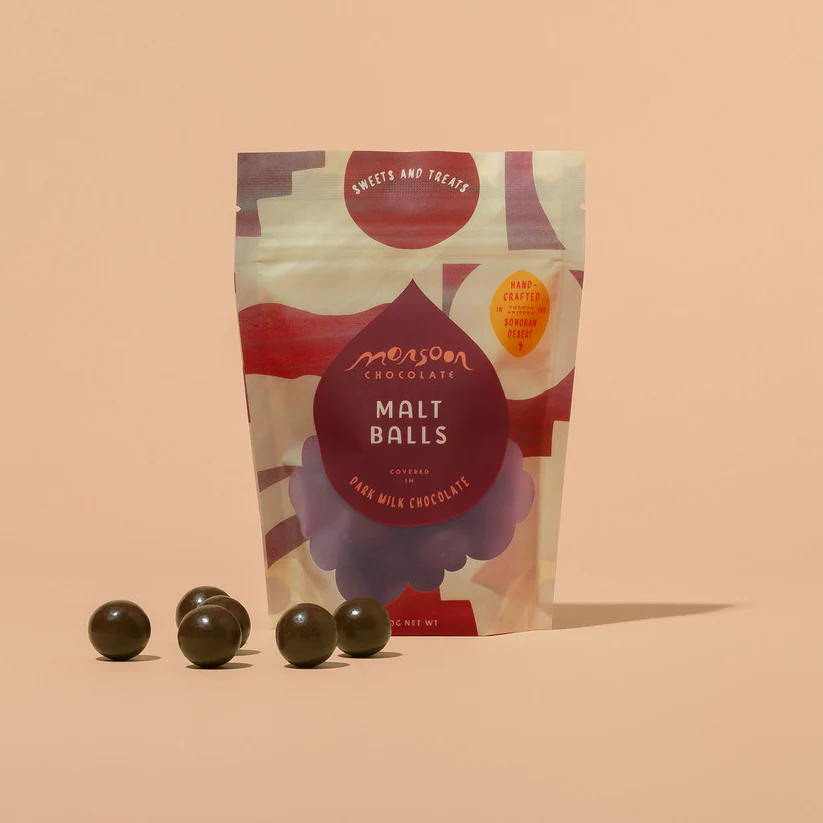 Crunchy malted milk balls surrounded by a rich, complex and creamy higher-percentage (that means less sweet!) milk chocolate.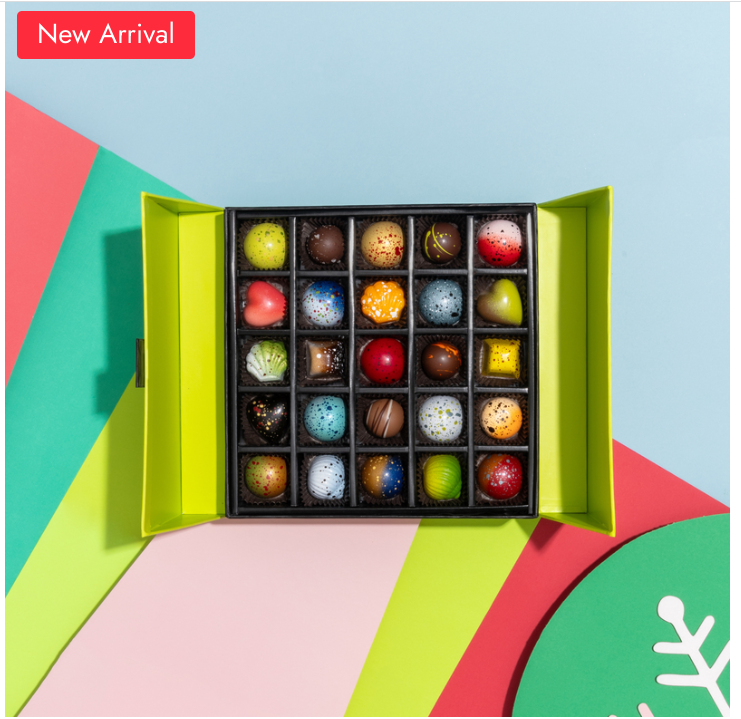 The perfect holiday gift! This ornate green gift box is filled with fifteen signature collection pieces and all ten of Norman Love Confections' limited-edition holiday chocolates, lovingly designed to resemble Christmas ornaments and evoke Yuletide nostalgia with every bite. The limited-edition holiday flavors include Candy Cane (White Chocolate), Java Jingle (Dark Chocolate), Gingerbread (Milk Chocolate), S'mores (Milk Chocolate), Pumpkin Spice Cookie (White Chocolate), White Christmas (Milk Chocolate), Cup of Cheer (Dark Chocolate), Mint Patty (Dark Chocolate) Eggnog (White Chocolate) and Spiced Hot Cocoa (Dark Chocolate). The 25-Piece Holiday Gift Box is available online and in stores for $60. Read more about the Norman Love Confections 2023 Holiday Collection.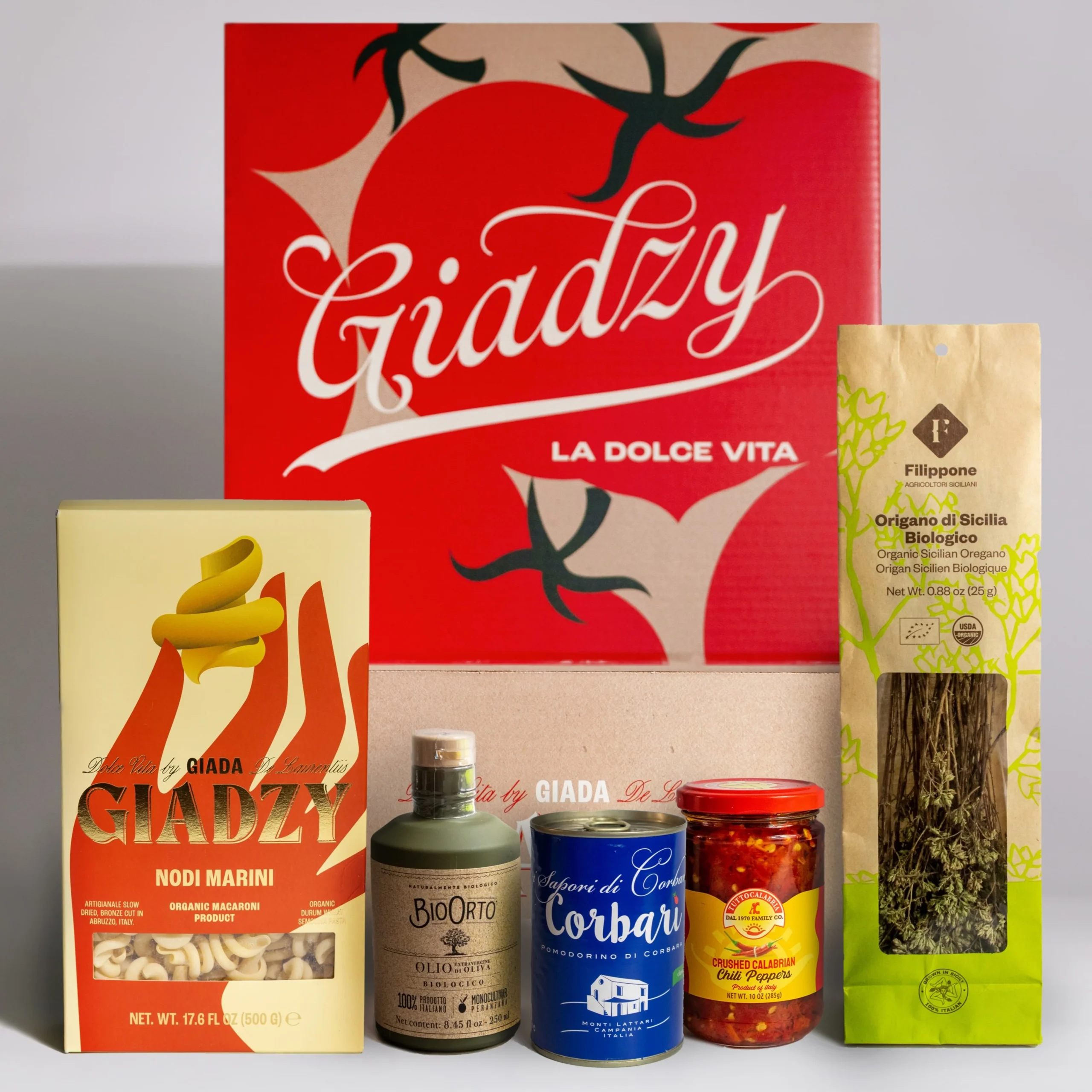 A top success and one of Giada's favorite pasta recipes, the Calabrian Chili Pasta is also one of those great pasta dishes that come together quickly on a weeknight – and it doesn't taste like a rush situation at all! Ingredients are the key here! You'll find all you need to recreate this simple but full-of-flavor recipe in this meal kit + an exclusive recipe card!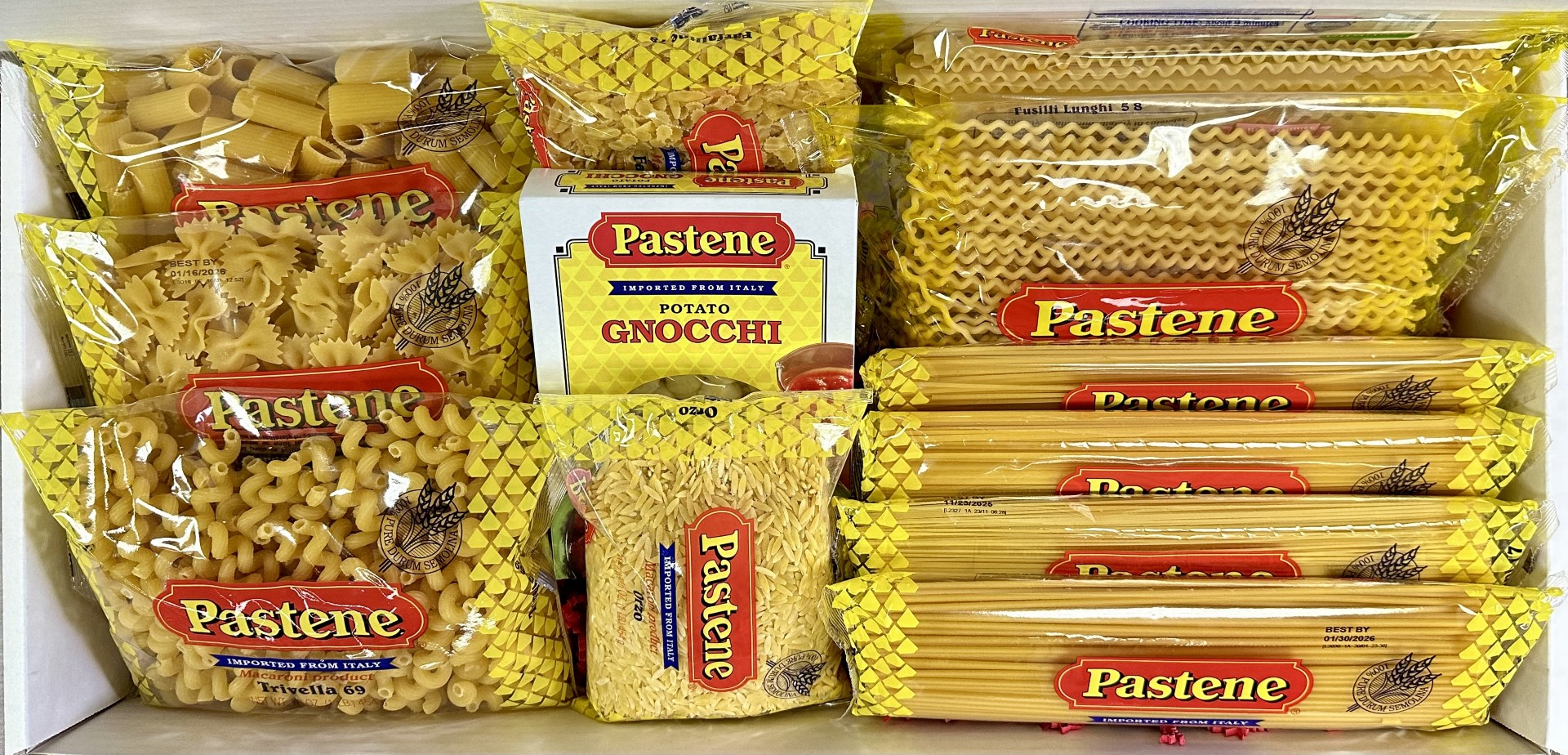 Our 12 Nights of Pasta is the perfect gift for someone you know who can't get enough of our delicious pasta varieties. There are so many great easy meals to be made with this gift. It's the gift that keeps on feeding the ones you love.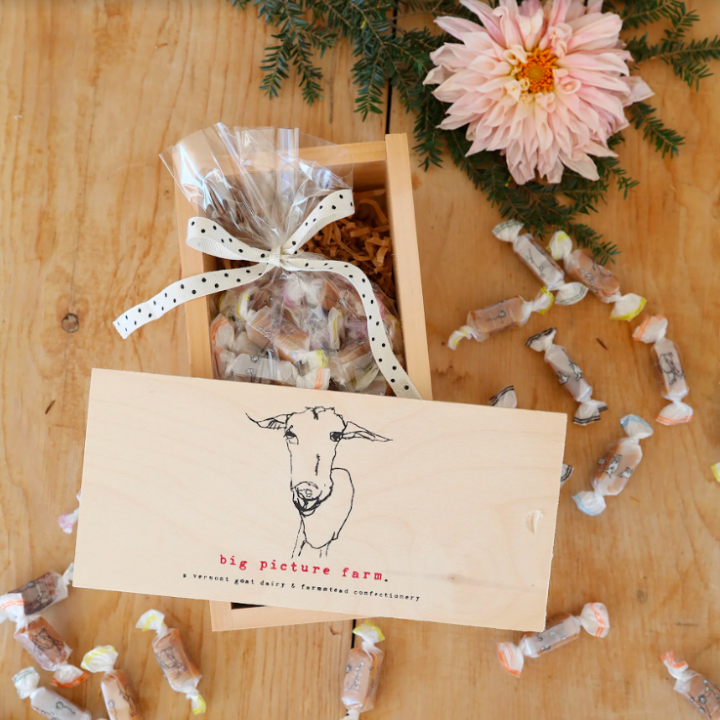 Available at Anthropologie
Check out their newest flavor with Indian turmeric, ginger, cardamom and pepper and some of our farmstead honey, Golden Milk!
Started in 2010 by Louisa Conrad and Lucas Farrell (and now joined by their daughters, Maisie and Minna), Big Picture Farm is a small hillside goat dairy and farmstead confectionery and creamery located in southern Vermont. Their award-winning goat milk caramels and farmstead cheeses are made with fresh, raw, creamy goat's milk from their herd of 40 healthy and happy, free-ranging companions. An Animal-Welfare-Approved farm, the health and happiness of their animals is the center around which their farm and farm products revolve. Their mission is also to integrate agriculture and narrative in a fresh way that properly evokes the place, animals, and work in order to bring to life the exciting and unpredictable evolution of their products, farm, and lives. The goal is spelled out in their name: to provide customers with the rich context surrounding their products.
Kids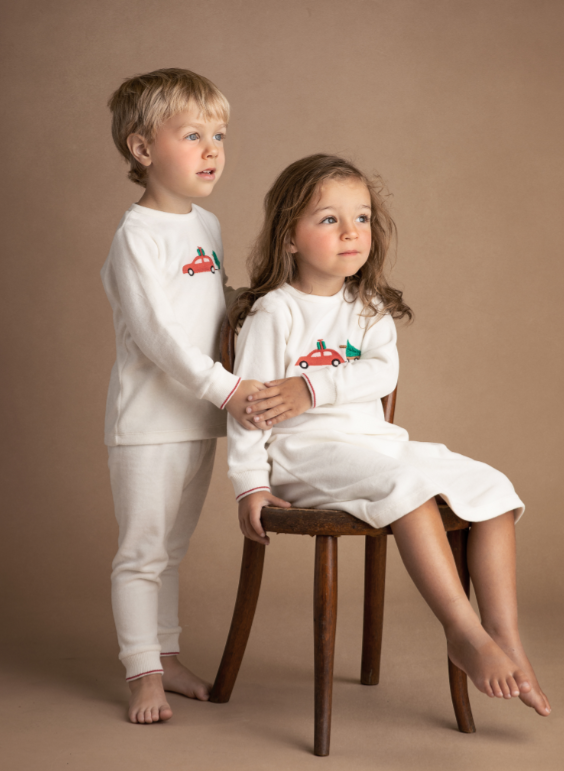 So many happy memories are created while wearing timeless outfits from Feltman Brothers. This cozy Velour Holiday Set is perfect for your little one this Christmas season. It is made of soft, warm velour to make the perfect cozy loungewear during the cold winter nights. Available in size 12 months up to 6Y, this outfit retails for $62.95 at www.feltmanbrothers.com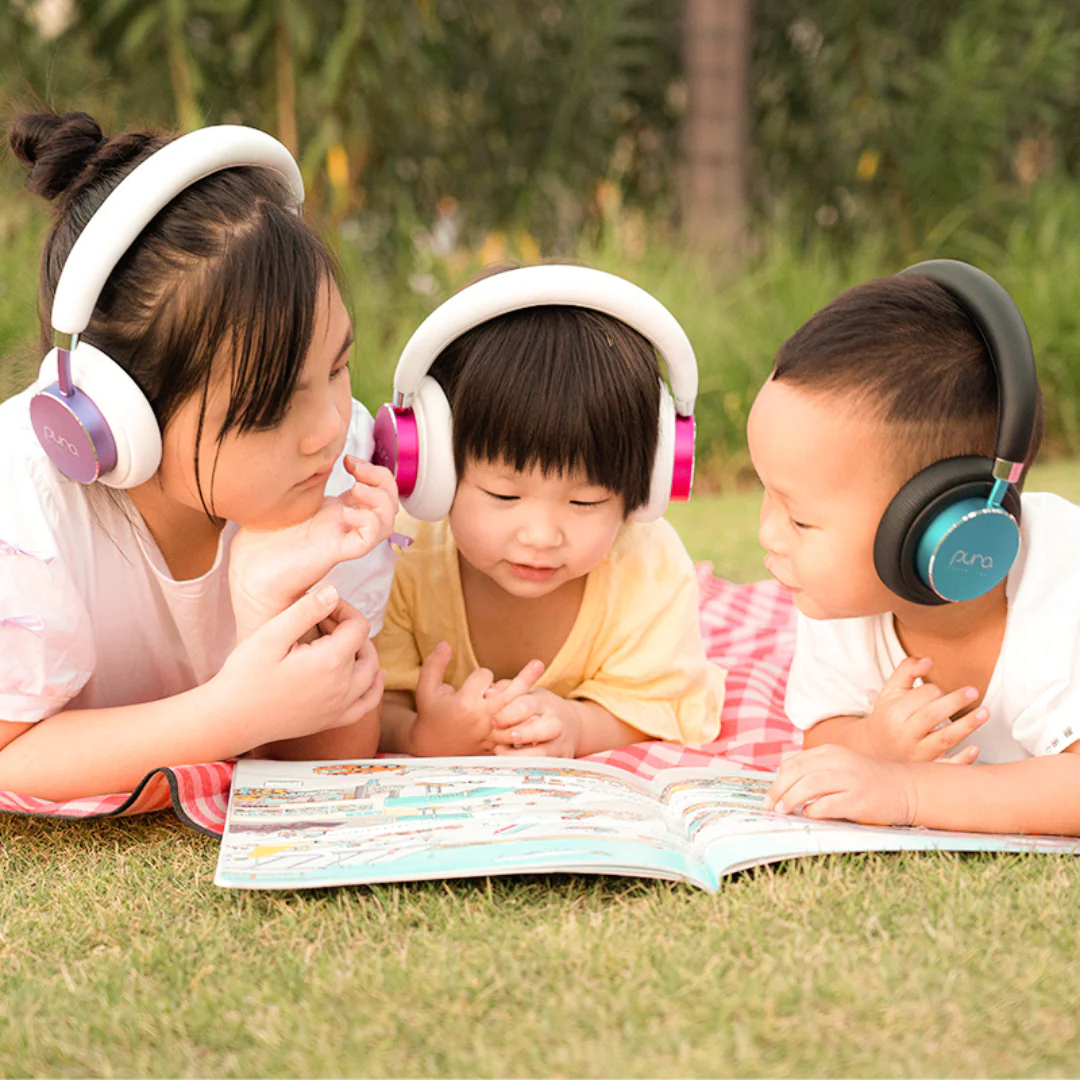 The BT2200-Plus Volume Limited Kids' Bluetooth Headphones are the perfect gift for under the tree this season. These durable, vegan protein leather ear cushions and headband are designed for a comfortable listening experience.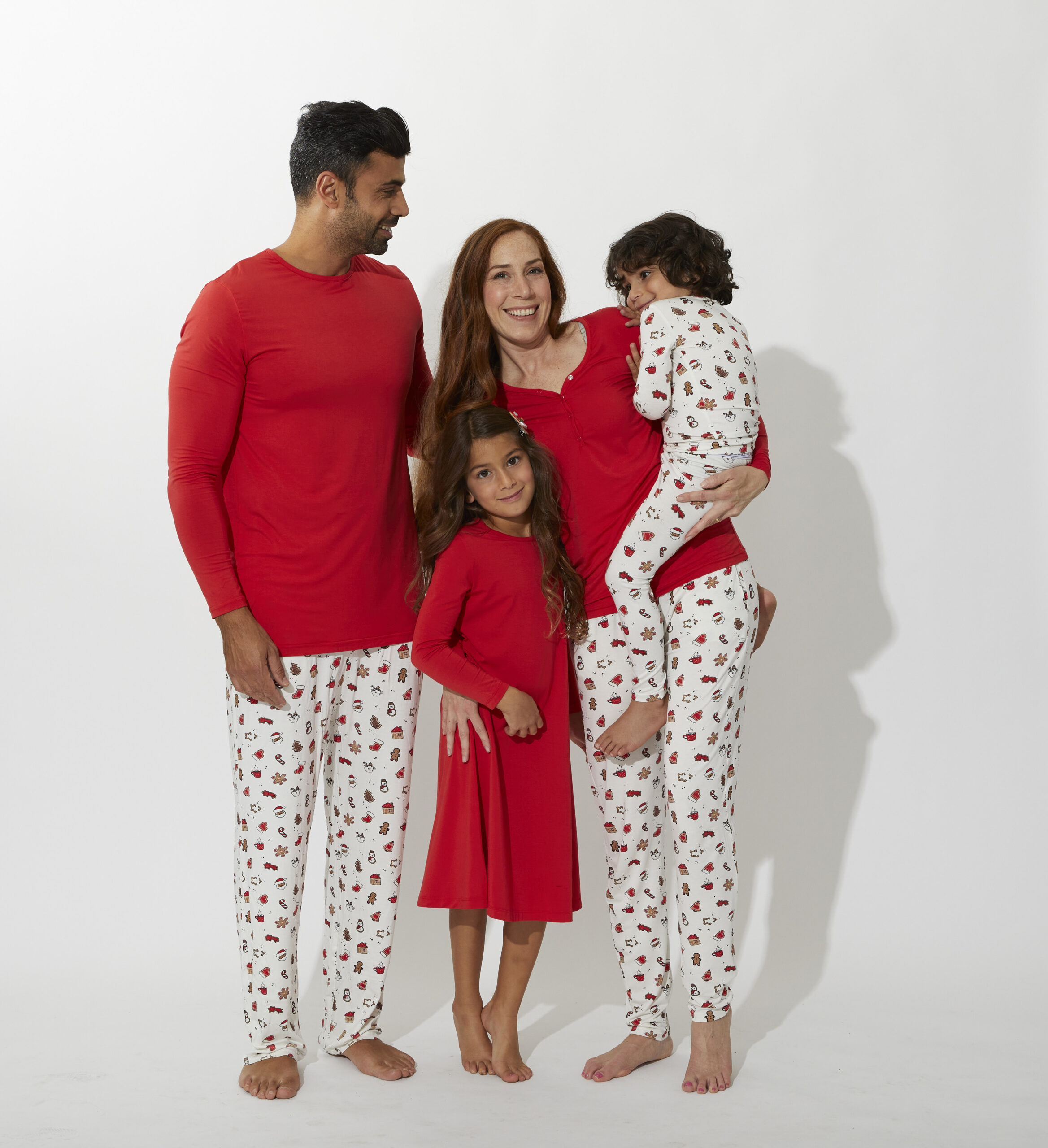 Say goodbye to unsafe and harmful children's clothing fabric and hello to Bellabu Bear's organically grown and chemical-free bamboo clothing. Awarded the Seal of Acceptance from the National Eczema Association, Bellabu Bear has a mission to dress every child in a pajama that is safer and more comfortable for bedtime.
They pass all the tests from having YKK zippers (choking proof zippers) and Oeko-Tex Certification with pinch-free and worry-free garments. Each design is hand drawn and an original work of art that through much effort becomes the beautiful prints you see displayed.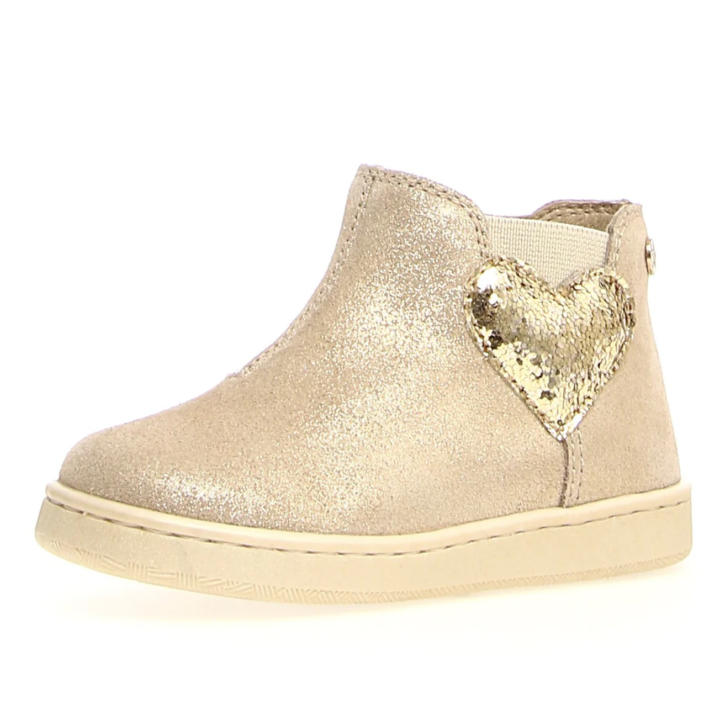 Give the gift of sparkle with JustShoesforKids.com's Naturino Girl's Glarny High Top Fantasy Sneakers (link). Featuring shimmering suede and a gold heart, these high tops add a touch of glam and glitz no matter the outfit. Features a side zip for easy on and off, and is available in a variety of sizes starting at 8 months to Little Kid.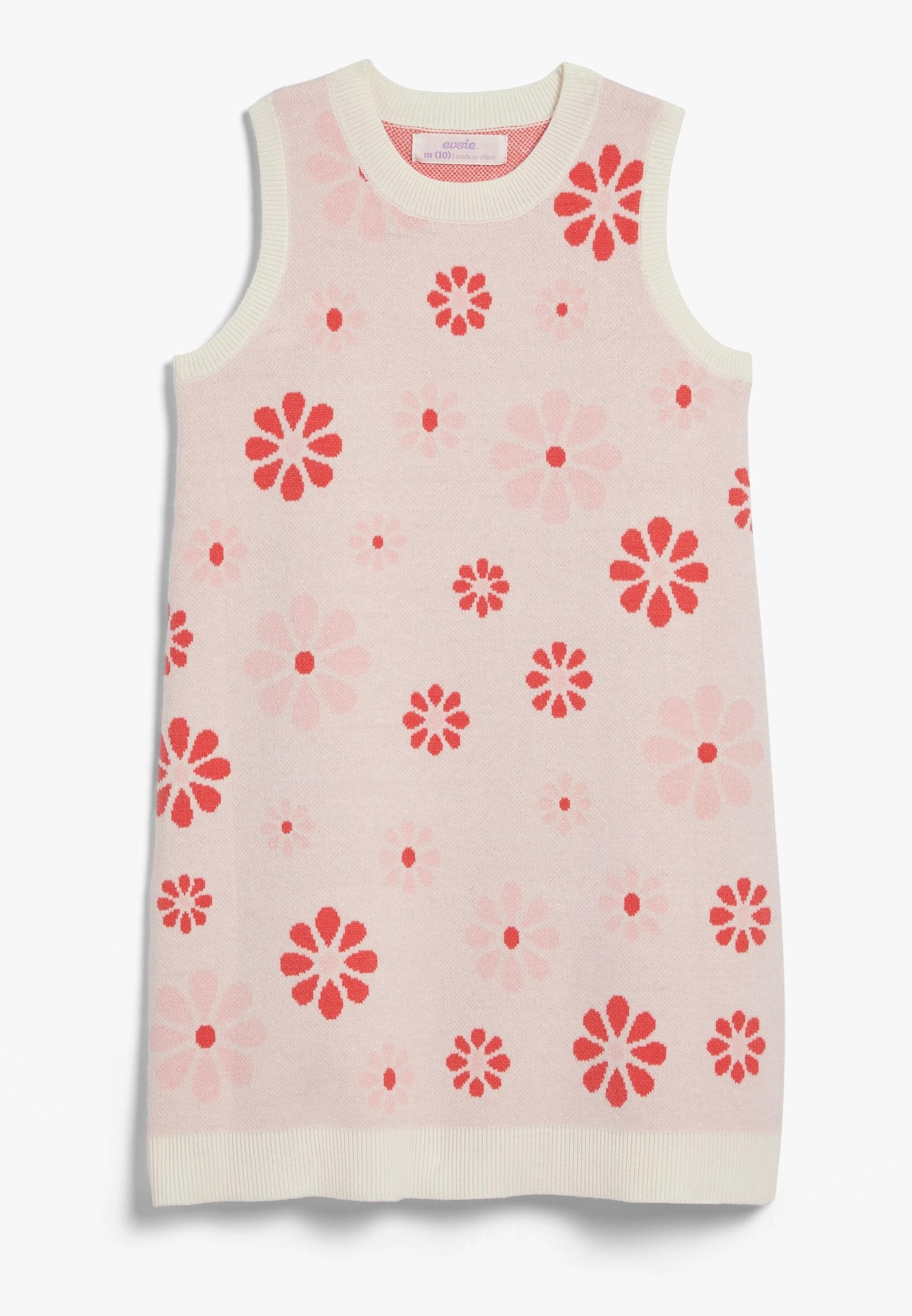 Description:
evsie Girls Floral Tank Dress
Features:
soft fabric
floral print
sleeveless
crew neckline
Fit & Sizing:
Materials & Care:
imported
50% rayon 22% nylon 28% pbt
machine wash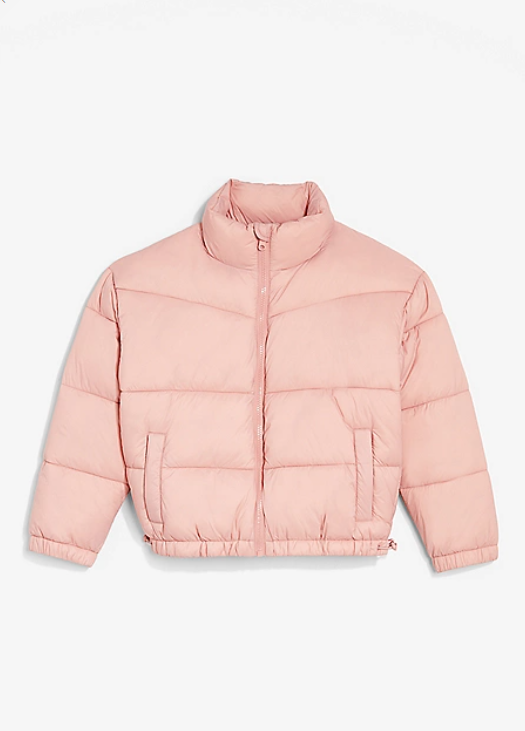 evsie Girls Puffer Coat
Features:
puffer nylon fabric
long sleeves
zipper pockets
collar
zipper front closure
Materials & Care:
imported
outer: 100% nylon; inside: 100% poly filling
machine wash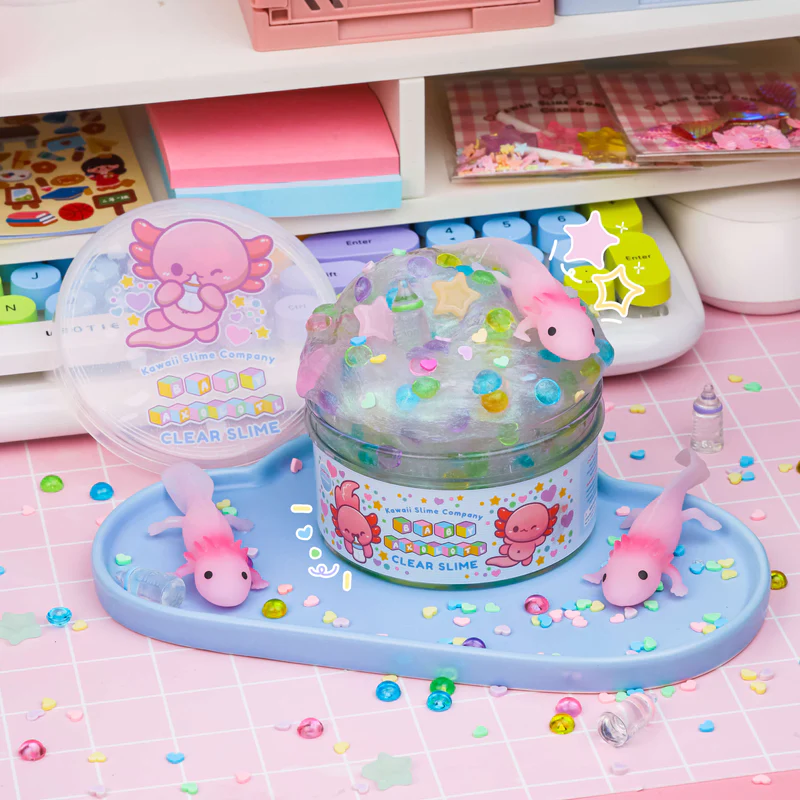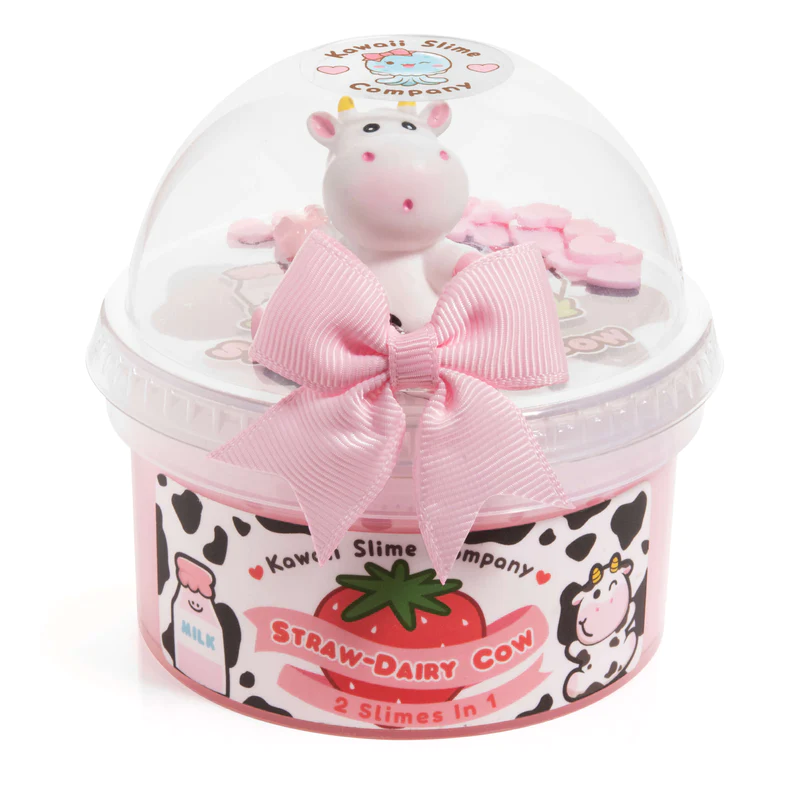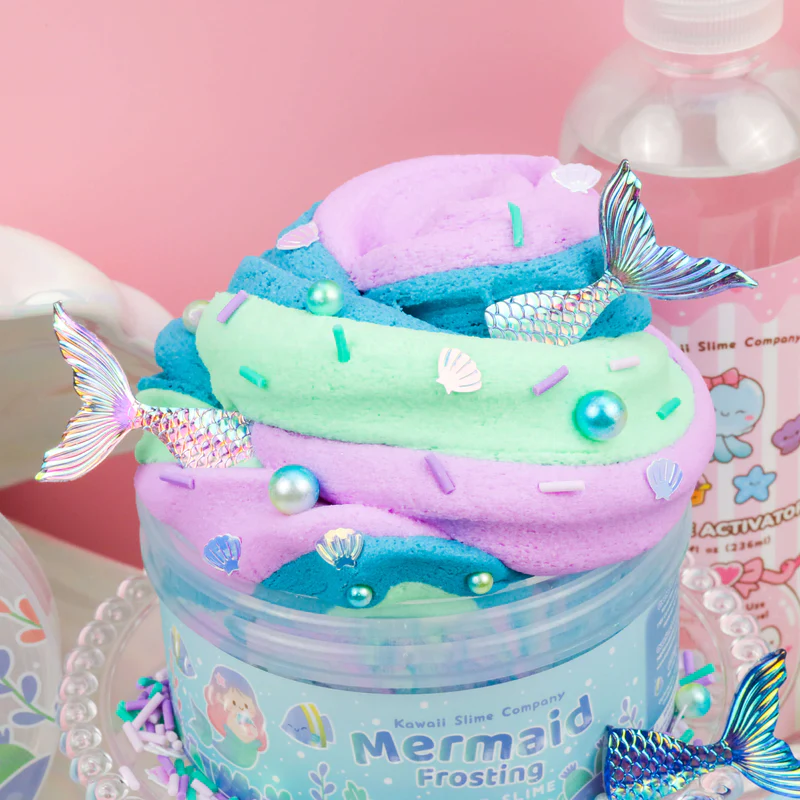 Meet the family of slime enthusiasts that made an addictive, stress-relieving activity for both kids and adults! Unlike other brands, all compounds for Kawaii Slime are made in the USA. Imagine dipping your
hands in slime resembling wild textures like real ice cream, pico de gallo, chowder and gummies. Textural experiences include glossy, floam, fluffy, crunchy, jelly, savory, slushie and more! From ocean vibes and mermaid adventures to sweet tooth temptations and celebratory wonders, there's a Kawaii Slime for all of your craziest imaginations.
Some of our favorites:
Squeaky Clean Bubble Bath Floam Slime
Fuwa Fuwa Time Icee Cloud Slime
Don't Feed the Unicorns Butter Slime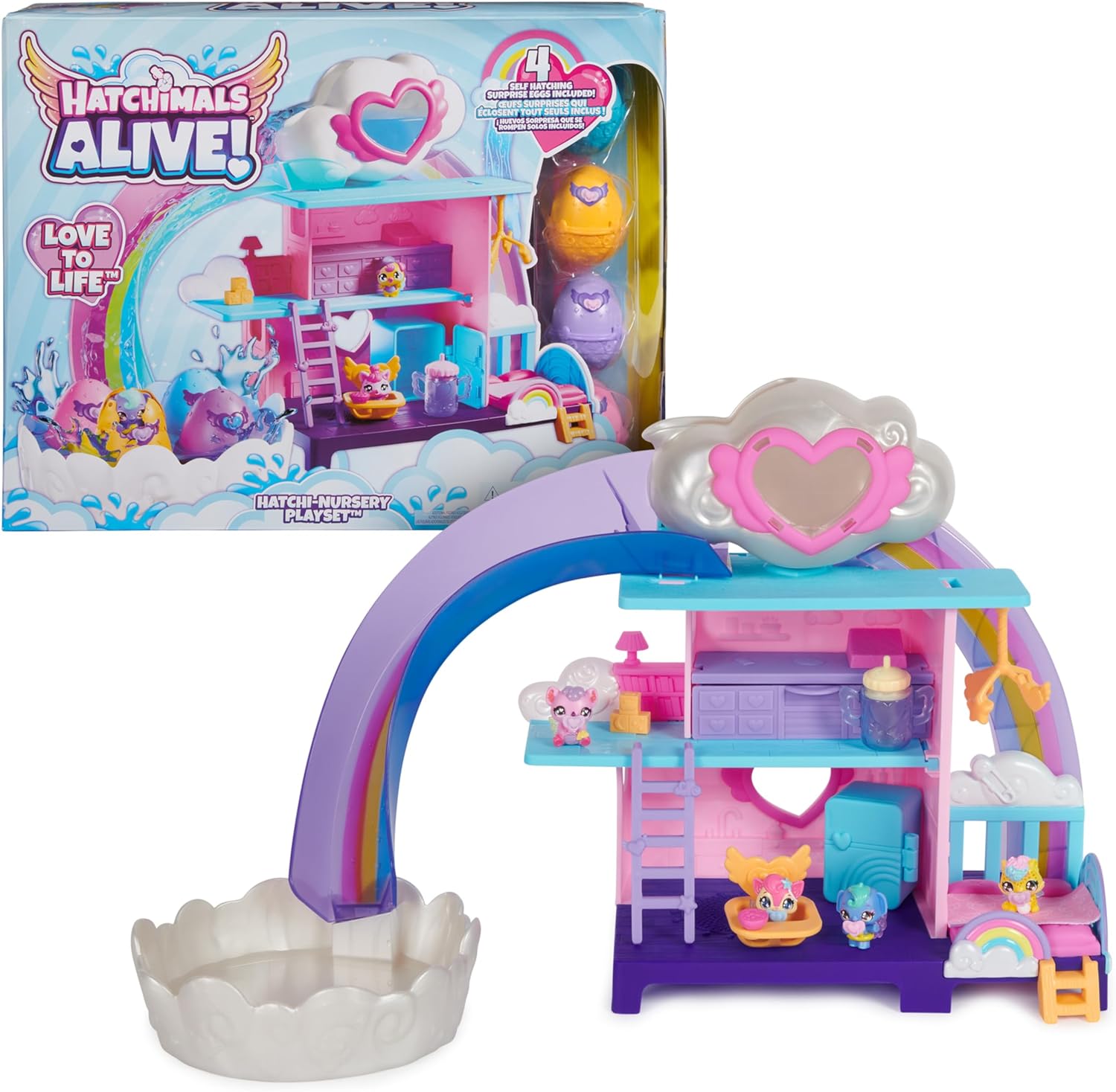 With your love and care, you can magically bring 4 Hatchimals Alive characters to life in a whole new way! The 4 self-hatching surprise eggs hatch like real eggs! Add to your pretend play with 4 pacifiers, a fabric blanket, booster seat, mobile, a fridge that opens and so much more! Hatchimals surprise toys for girls & boys are great kids gifts!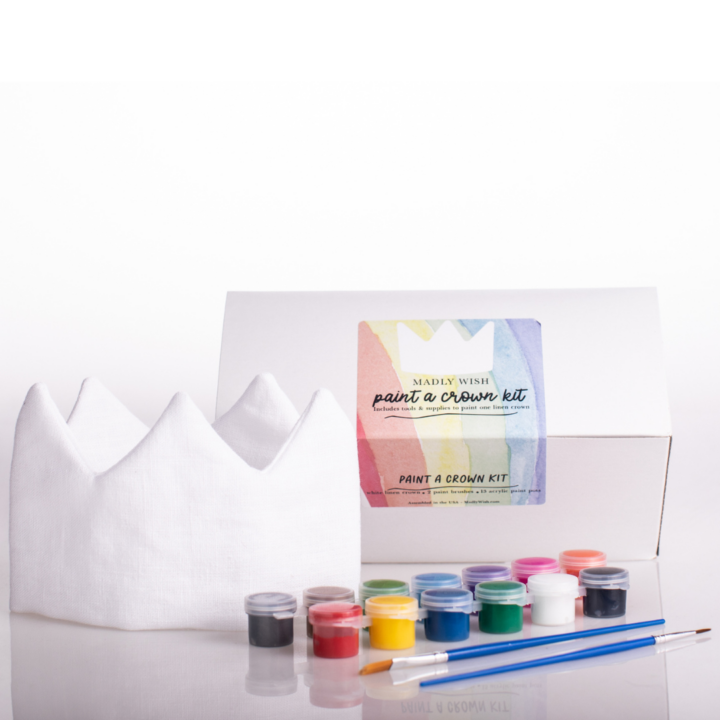 Description: The perfect gift for your art and crafts lover! This Paint a Crown Kit allows your child to unleash their creativity with 13 paint pots, 2 paint brushes and one white linen crown. After painting on both sides of the crown, it becomes a cherished keepsake for your child to wear and admire. Madly Wish is an American-made brand offering a collection of linen keepsakes including birthday crowns, tooth fairy pillows and more!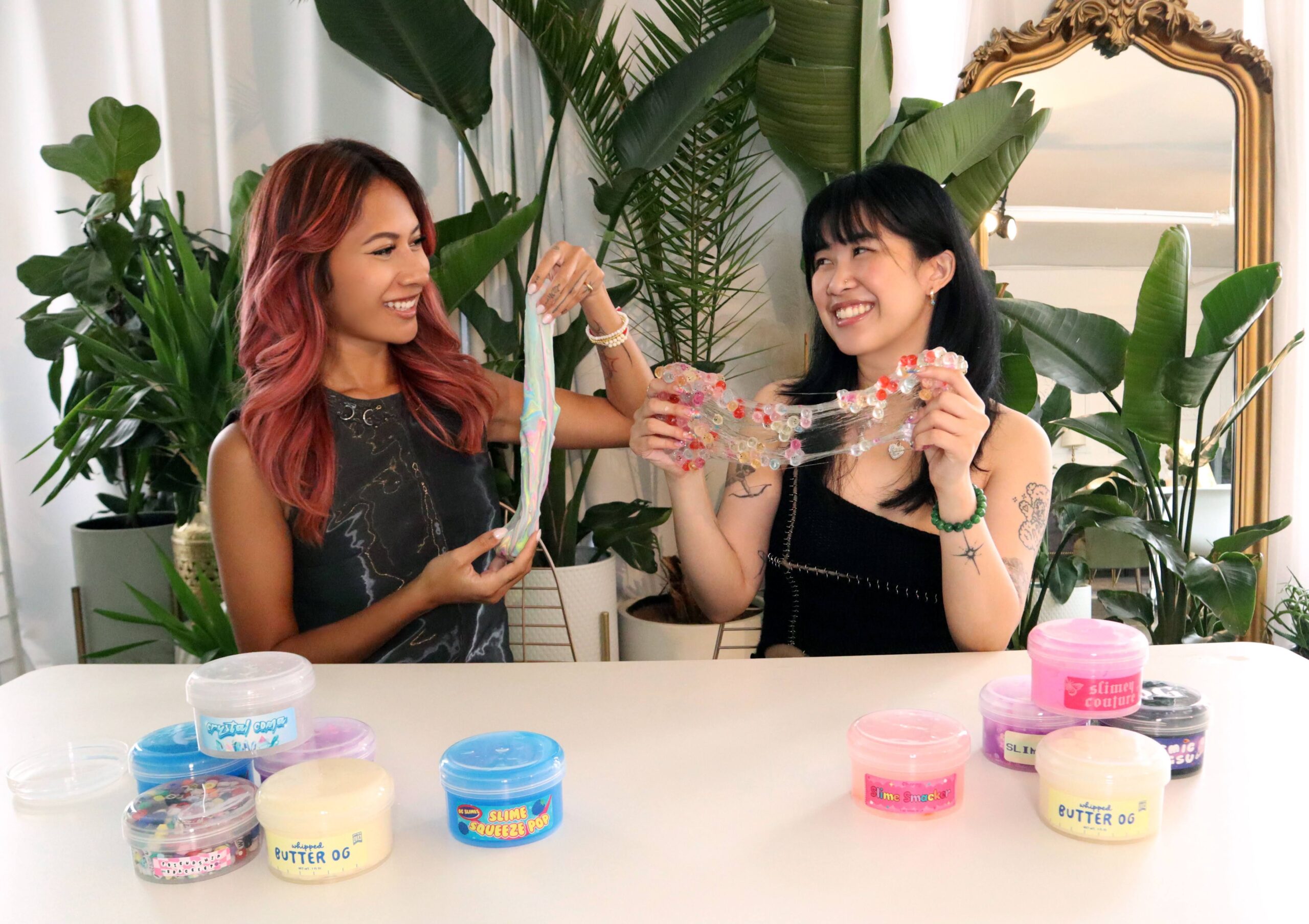 OG Slimes is making slime edgy in 2023! OG Slimes elevated the slime game by creating one-of-a-kind, non-toxic slimes in various colors, scents, and textures. Bringing new themed slimes every week, slime lovers can enjoy old favorites like grandma's cookies or new editions weekly. OG Slimes can be used as a small toy to play around with in your hand for a fun, sensory activity or mix and create new colors or themes to play with later. All are made with non-toxic materials for safe exposure. Shop OG Slimes' amazing slime collection now for every festivity!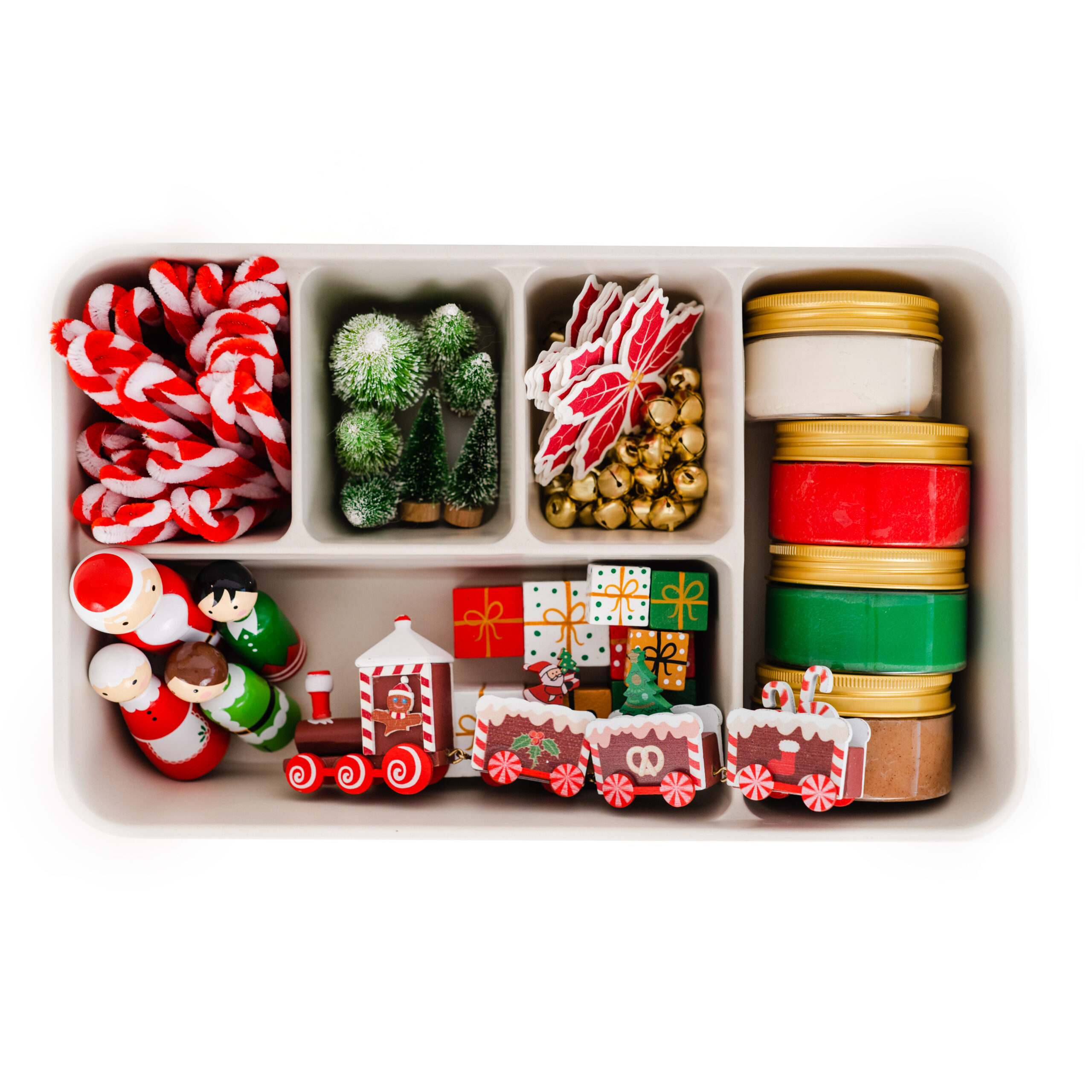 It's the most magical time of the year with Meemzy Magic. Your little one's imagination will be full of North Pole escapades with Mr. and Mrs. Claus, elves, snowmen, and a North Pole train. Unleash the sounds of the season with the North Pole kit: laughter and bells ringing on every street corner. Engage the senses with silky sand and smooth dough, featuring seasonal scents. The jingle bells provide a joyous sound and the trees provide a rough texture to engage your child's senses and mind.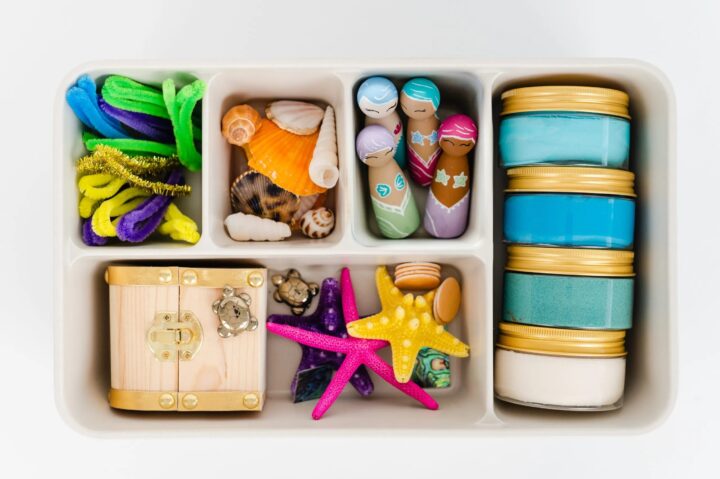 Dive deep into imaginary play under the sea with our mermaid sensory kit. Beach sand and ocean-colored dough provide a fun-filled seascape to build upon with colorful shells, stones, and a chest full of treasures. Engage the senses with silky sand, smooth, cool clay, and ocean scents. This kit includes so many fun features including our mermaid stop motion video!
Clothing & Accessories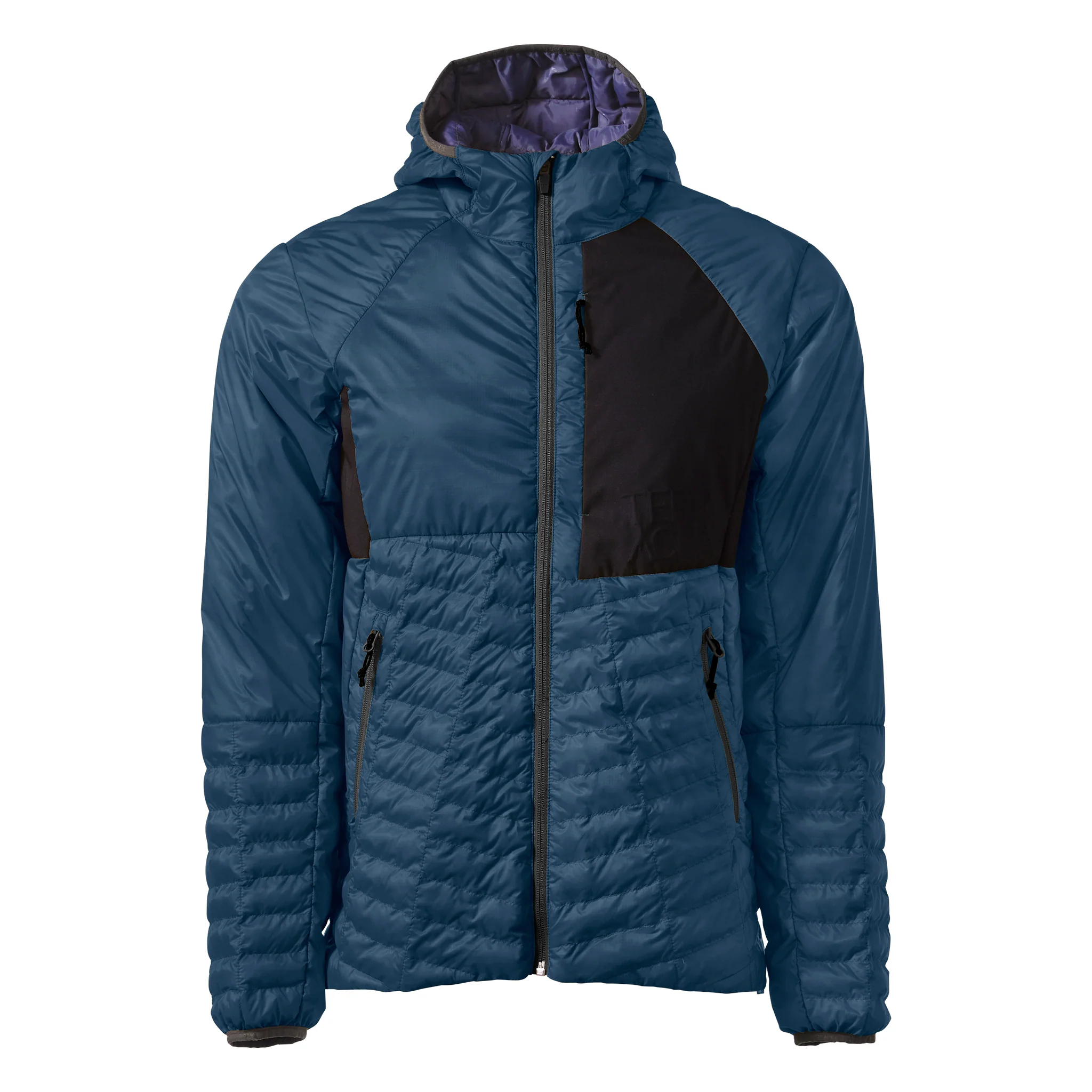 A lightweight insulator jacket that can do it all? Say no more. The Magnus is a master at warmth and versatility when moving through winter sports and cold morning commutes alike. Whether you plan on skiing, riding, touring, or heading out on a chilly neighborhood walk, this trusty companion is game to go wherever and bound to keep you warm and comfortable along the way.
Premium Eco ClusterLoft Synthetic Insulation ensures that the Magnus will retain its warmth even when wet, and signature features like Laser-Cut Underarm Venting and a Softshell Chest Pocket make this piece outshine the other insulating layers in your closet.
Features:
fleece fabric
solid versatile color
ribbed cuffs
long sleeves
side slits
high low hem
tunic length
crew neck
Materials & Care:
imported
60% cotton 40% polyester
machine wash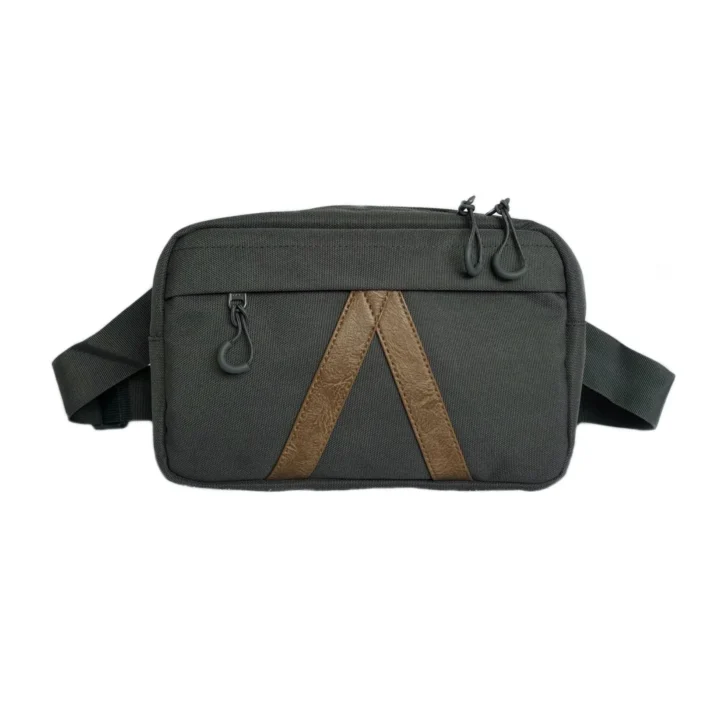 The Summit Sling Bag is made with ultra-durable, water-resistant 1000D polyester and vegan leather details. It is designed with dual front + back padding to ensure protection for all of your belongings. The shoulder strap can be adjusted to be worn cross-body, or around the waist as a fanny pack.
Perfect for hiking, camping, travel, biking, climbing, festivals, barbeques, running errands, or anywhere your day (or night) might take you – this sling bag is ready for any adventure.
Adventurist Backpack Co. designs minimalist bags for travel, with a social cause. For every bag sold, 25 meals are provided to families in need across the U.S. in partnership with Feeding America.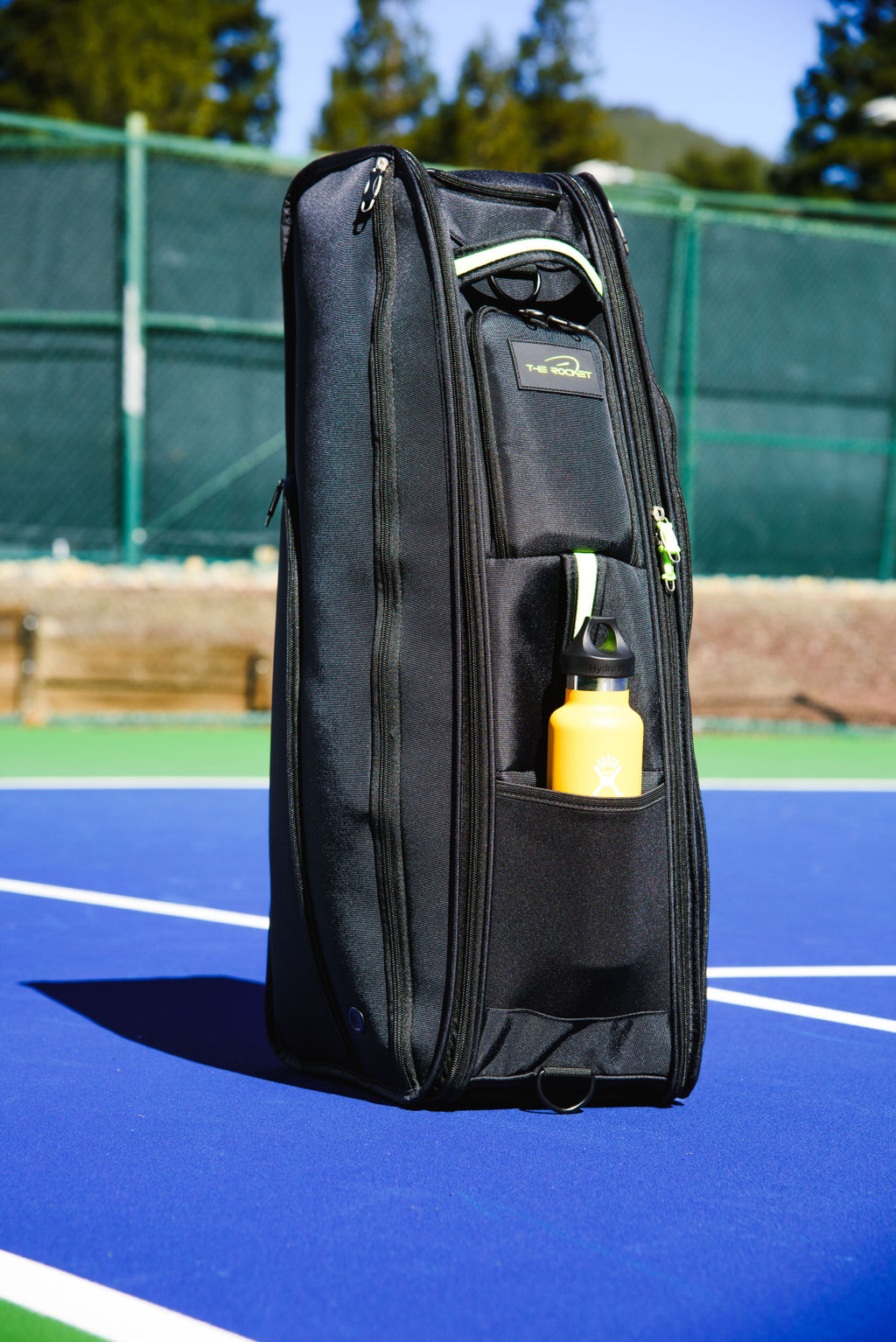 Description: Introducing The Rocket, the ultimate tennis racquet bag meticulously designed for the player who lives and breathes tennis. Arrive court-side in impeccable style, with your game face on and every piece of gear at your fingertips, thanks to The Rocket's intuitive design. Packed with innovative features like The Rocket Pocket™, the Smart Pocket System, and dedicated compartments for everything from your shoes to your smallest accessories, The Rocket transforms your pre-game prep and post-match unwind into a seamless, enjoyable ritual. It's not just a bag—it's your secret to staying focused on the game, not the gear.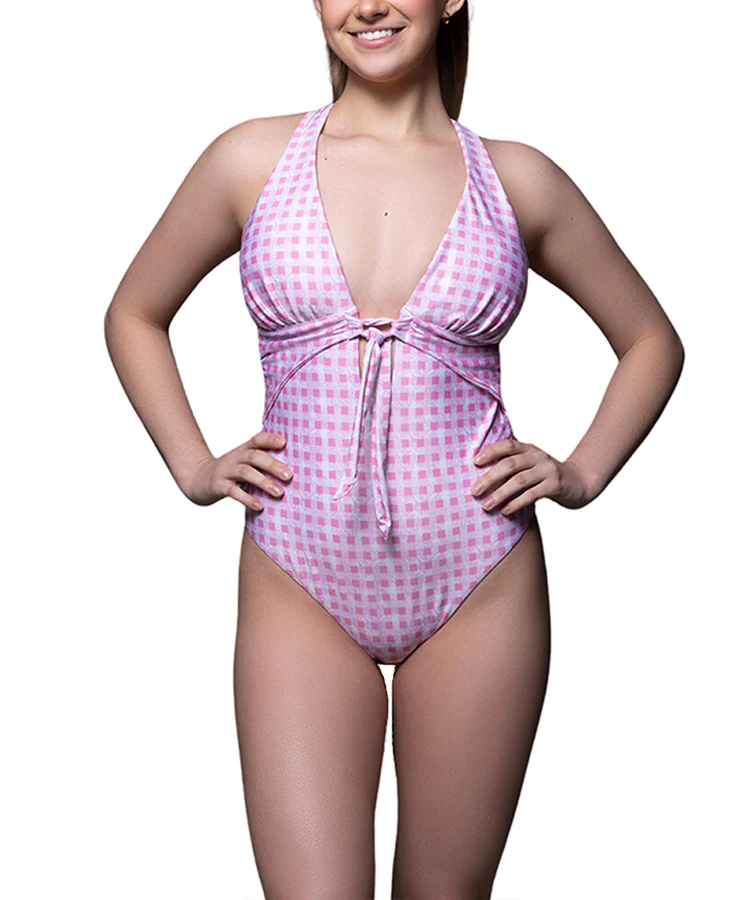 This fashionable Cheerful One piece is designed with comfort and style in mind. With medium width straps, adjustable front and back ties to fit your body perfectly, and removable cups, this one piece provides the perfect balance of support and coverage. Make a statement in the pool or on the beach.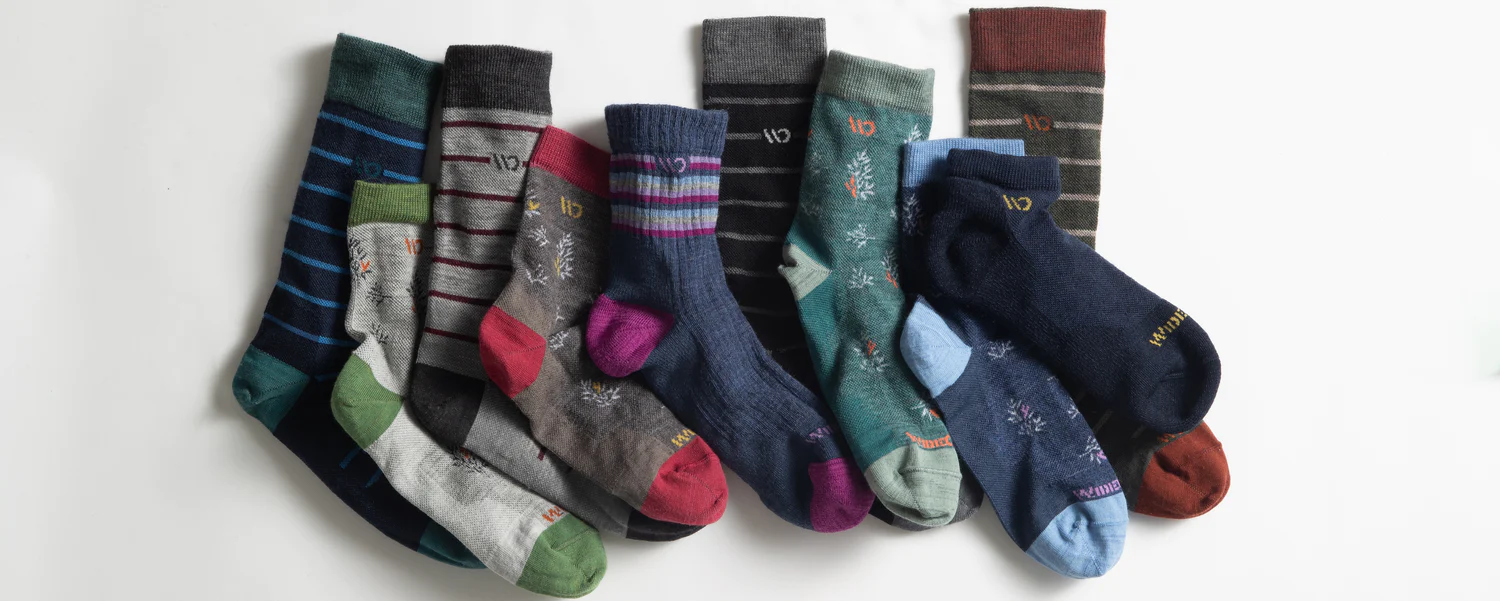 Nearly every sock on the market is designed for folks with narrow legs and feet. Which leaves tens of millions of us stuck (literally) in ill-fitting socks. That's why we created WIDE OPEN™: to make the best everyday socks for wide legs and feet.
We believe everyone deserves stylish, comfortable, long-lasting socks that are easy on, easy off, and easy everything-in-between.
It's time to #livewideopen.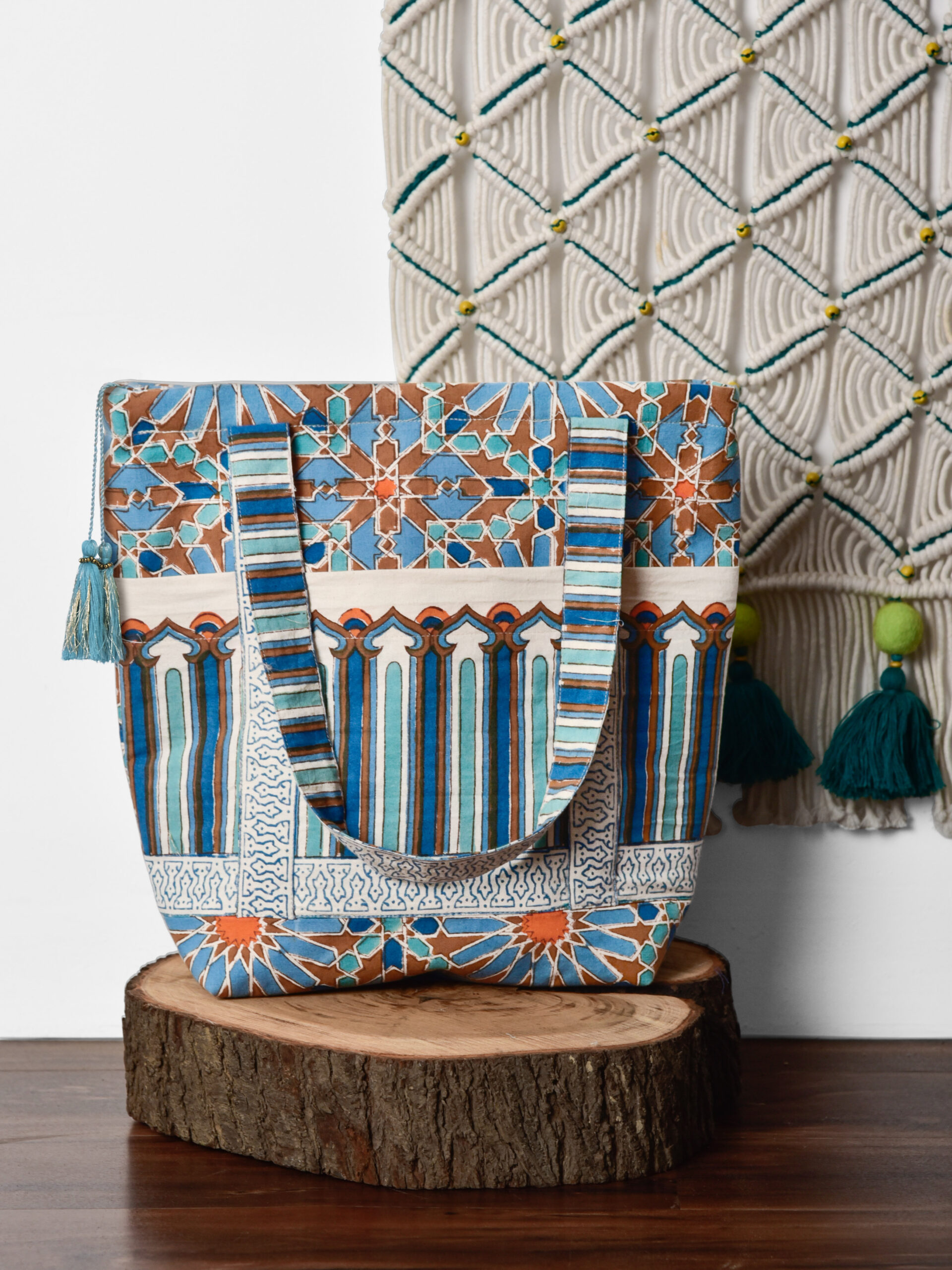 No journey is too long with the right companion. Meticulously handcrafted, this gorgeous block-printed tote bag from Saffron Marigold is the perfect fun and functional accessory for life's everyday adventures. Reinforced with sturdy cotton buckram for structure, the tote is fully lined on the inside with block-printed fabric and features two handy slip pockets inside, as well as one on the outside. To complete the look, the bag's sturdy brass zip closure is beautifully accented with a lovely, unique handmade tassel.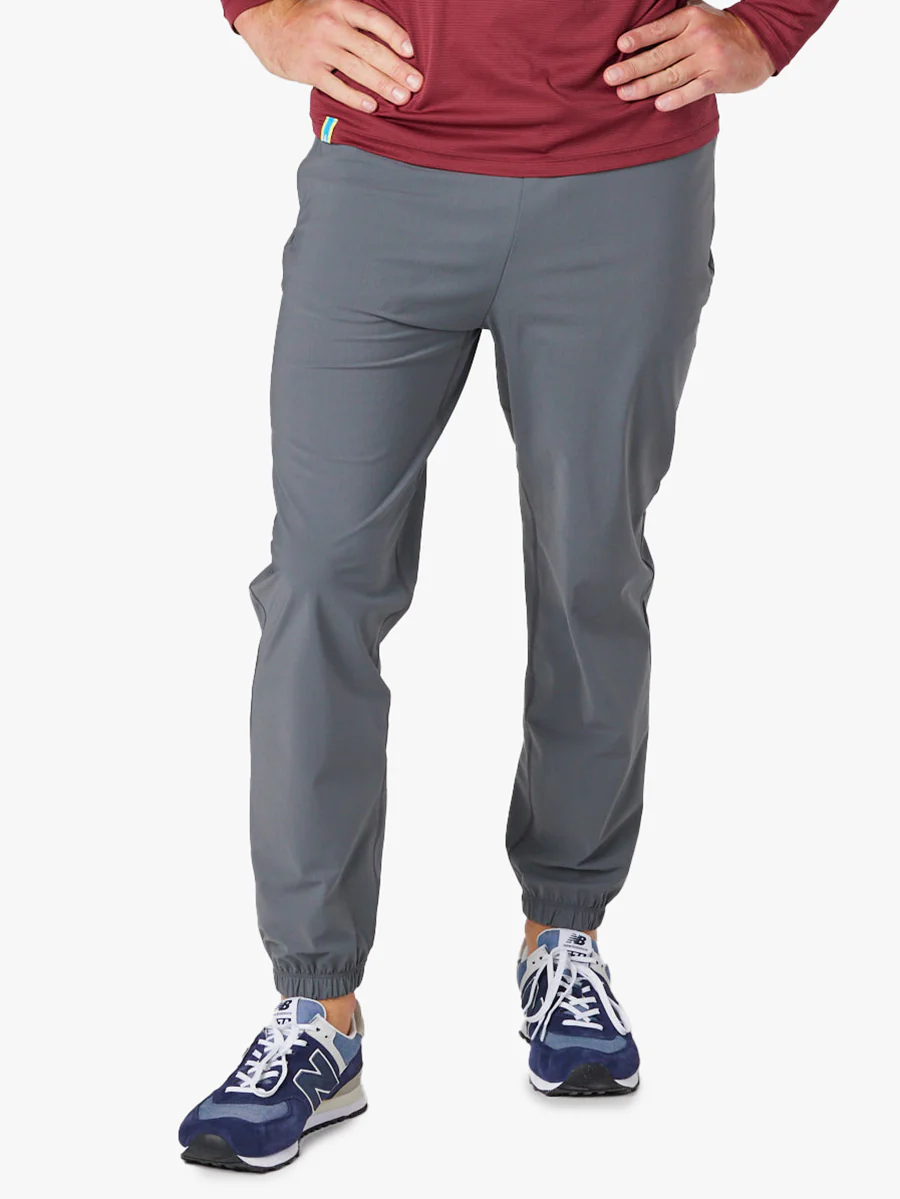 Designed to take you from casual outings to demanding workouts, this jogger provides effortless style while delivering on functionality. It has you covered whether you're hitting the track, pumping iron, embarking on outdoor adventures, or simply relaxing. Equipped with three zipper pockets, a hidden key pocket, and a drawstring double-layer waistband, it provides unparalleled support for your active lifestyle. Elevate your sportswear game with the Ultimate Sport Jogger.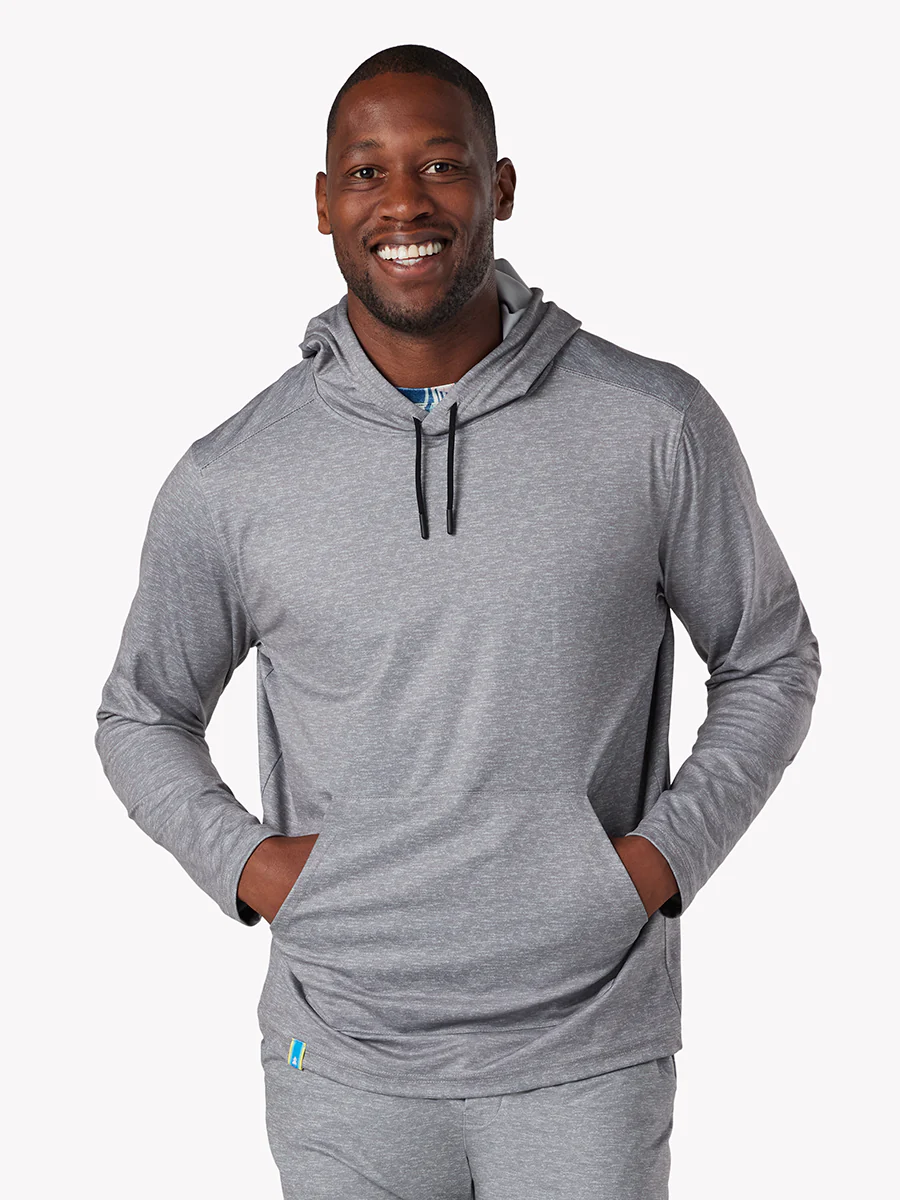 Designed to put the leisure in athleisure, the Movementum collection is your new go-to for dog walking, errand running, TV bingeing, and more. This buttery soft hoodie features our exclusive ultra lightweight 4-way stretch Movementum fabric that will keep you cool and cozy all weekend long. With contrast detailing and an elevated fit, you'll wonder how you ever lived a day without it.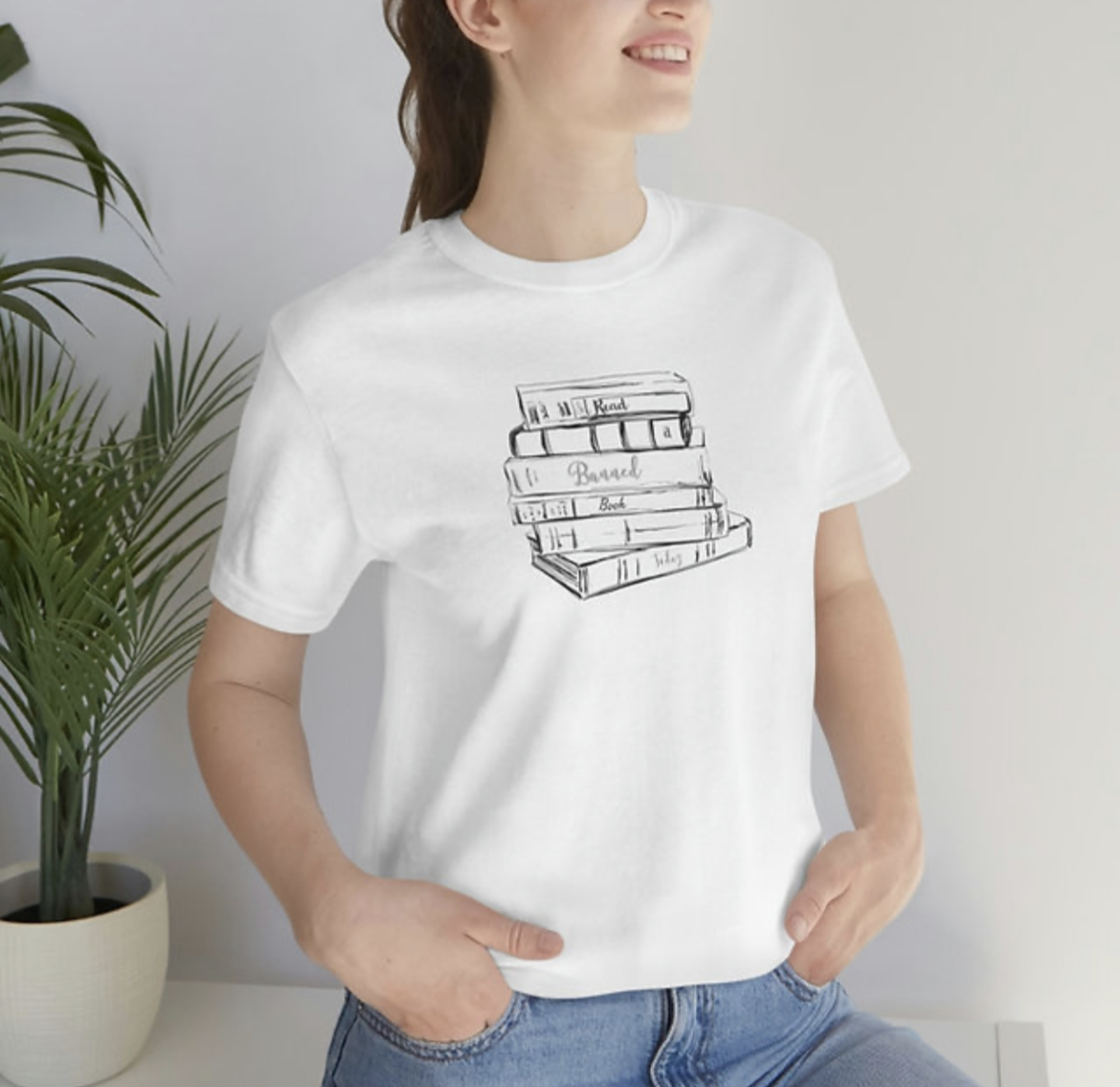 More reading, not less! Perfect for the literary-minded lover of comfy yet chic, our Book Stack Tee is 100% airlume combed, ring spun cotton and Made in America.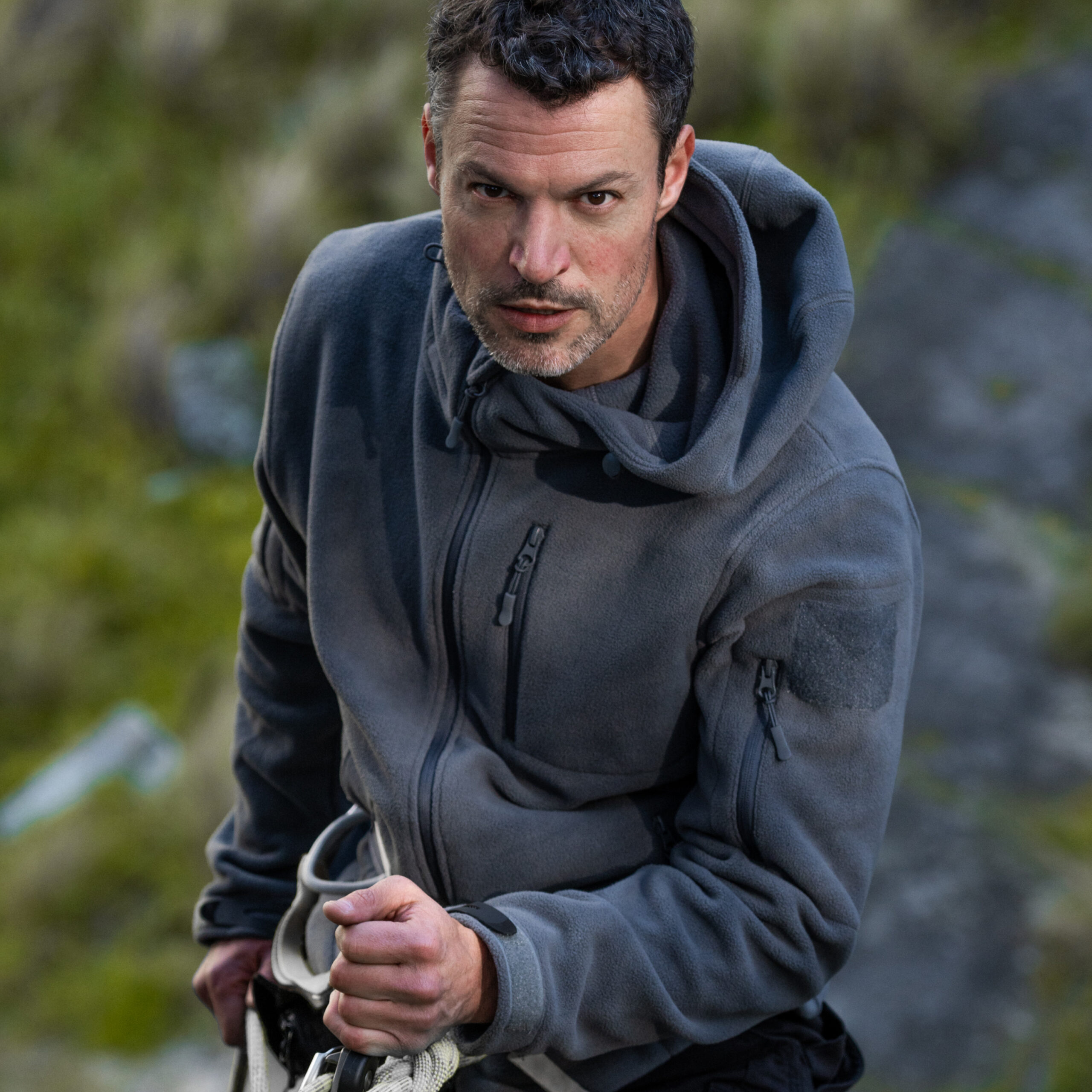 You ever tried to wear a fleece hoodie in bad weather? We don't recommend it. That's why we established BÆRSkin in 2019 to make the world's best outdoor gear.
"Bad fitting, bulky, boring and weak" – this is how we felt about 1000's of regular fleece hoodies we tested. That's why we use 330gsm of Original BÆRSkin Fleece for the ultimate weight-for-comfort ratio. Every inch is double-napped and brushed for a robust finish that never "pills" or wears away.
330gsm of Original BÆRSkin™ Fleece.
Double napped and brushed for durability.
Pleated cuffs, hem and waistline for an unbelievable fit.
Home, Garden & Books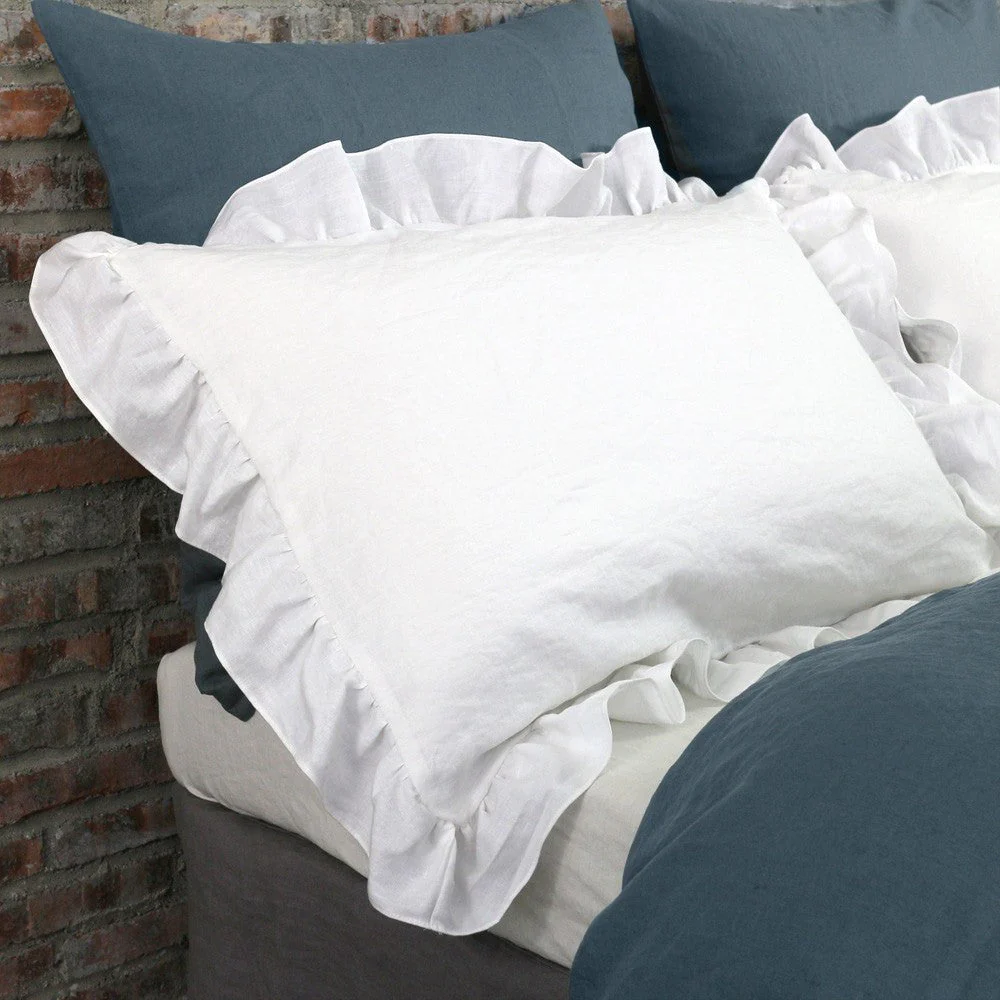 At Bonjour Le Lin we have 20 years of expertise in the manufacturing of linen house linens. All our items are crafted from 100% French linen in the workshop in Portugal and certified by OEKO-TEX. Explore our Linen Christmas Gifts, featuring an array of linen bedding, tablecloths, napkins, and pyjamas for the upcoming holiday season. Take advantage of our current promotion: free shipping is now available to the USA and Canada.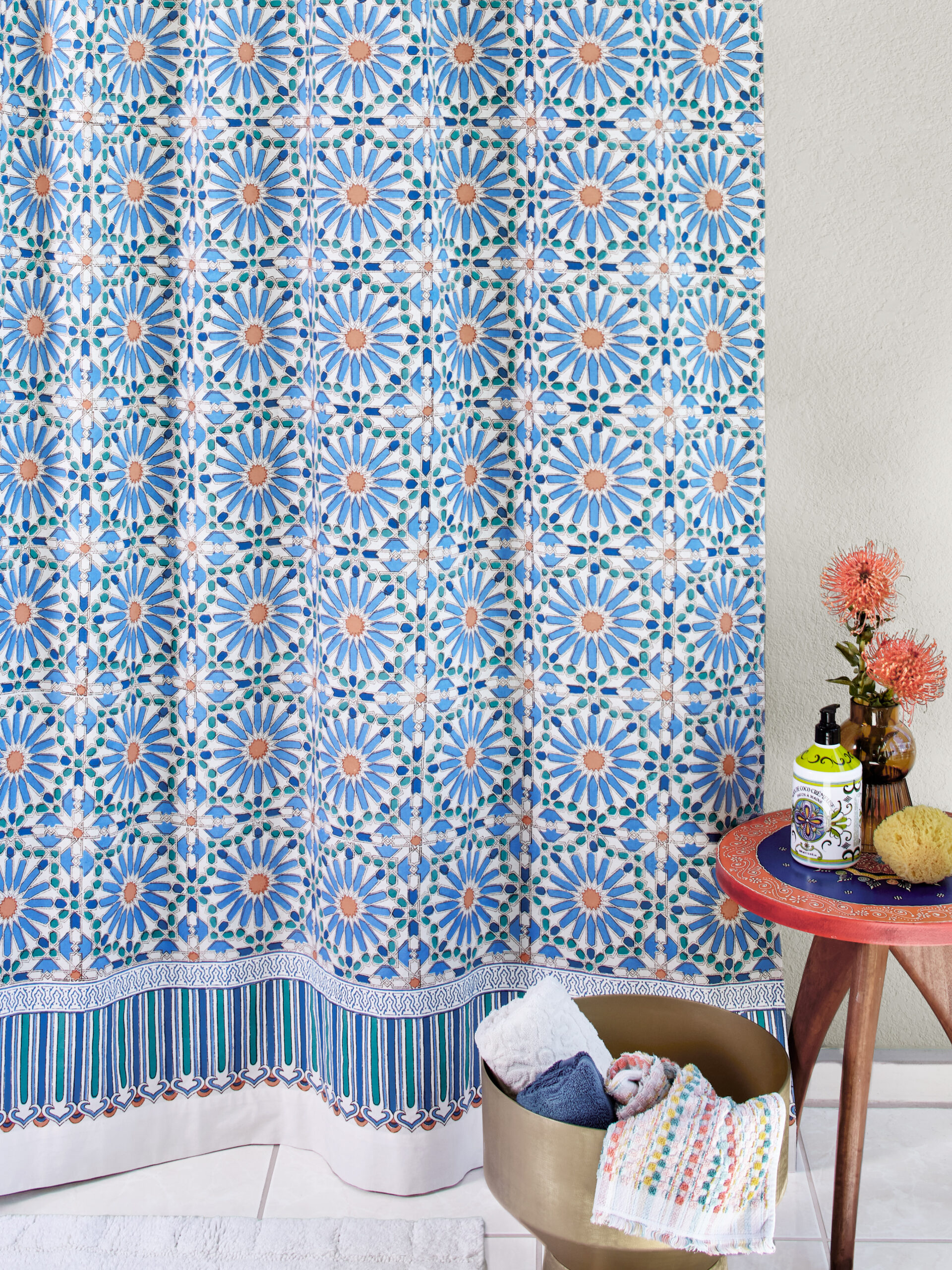 This one-of-a-kind fabric shower curtain features a modern Bohemian tile print, consisting of cyan blue star burst motifs set in crisp white tiles, with accents of french blue, peacock green, and apricot. As with every collection from Saffron Marigold, the design is hand-printed using intricately carved wooden blocks by Fair Trade artisans in Rajasthan, India. Produced on preshrunk, superior grade cotton, the curtain features 12 neat buttonhole openings for easy hanging, and comes exquisitely finished with neat double stitched hems.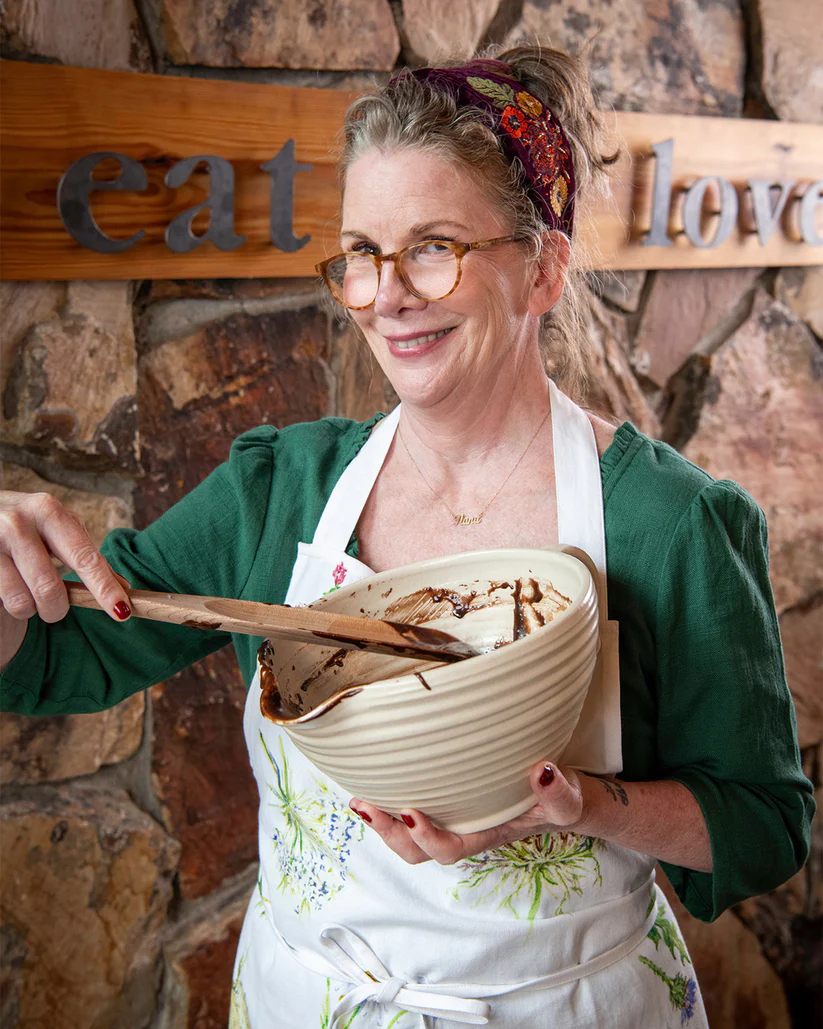 In our exclusive Prairie Linen glaze, this wonderfully unique batter bowl is accented throughout with handmade ridges that are inspired by the glacial striations of Wisconsin. Complete with a sturdy handy and a clever pouring spout, this generously-sized ceramic mixing bowl is sure to become a favorite must-have in your baking collection.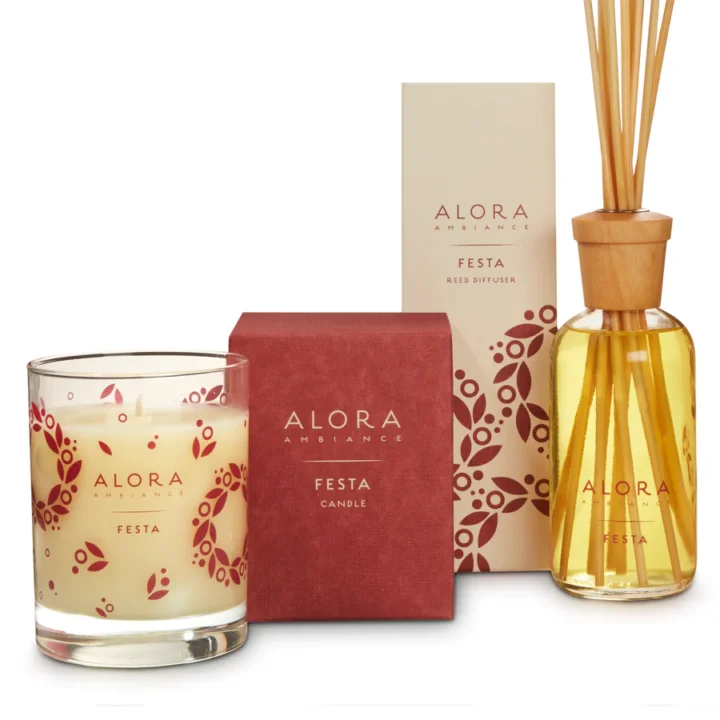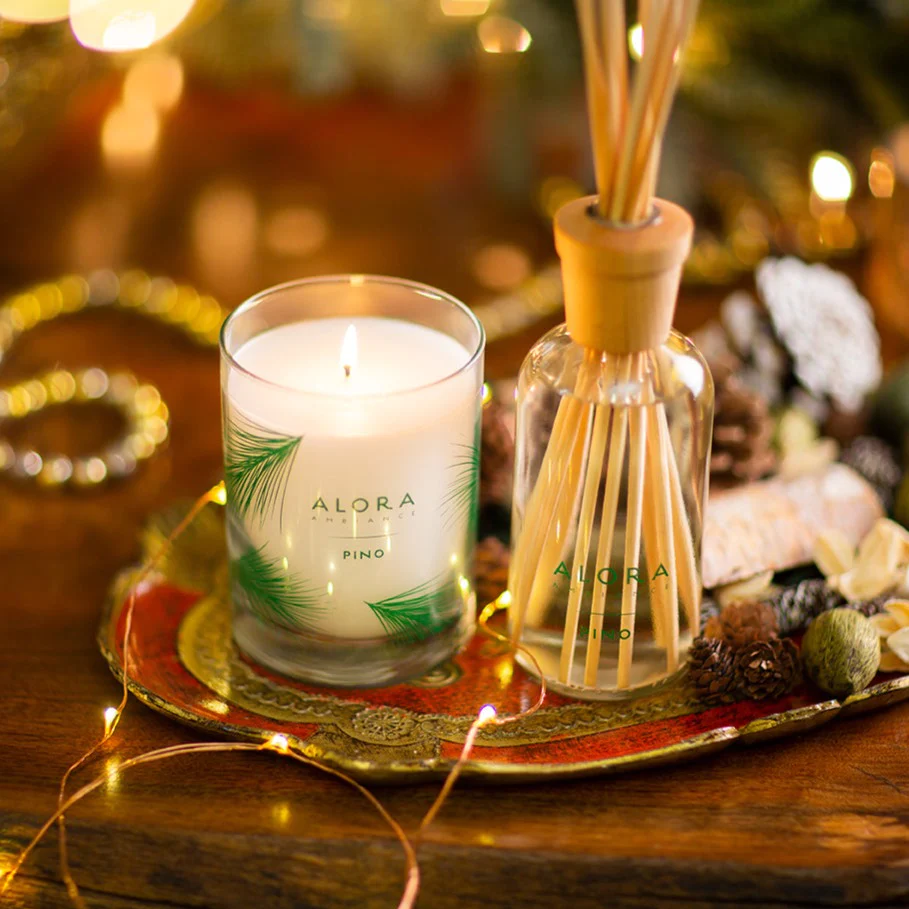 Alora Ambiance gift sets are the perfect pairing for 'always on' diffuser lovers and connoisseurs of candle coziness.
Festa's unforgettable mix of warm and spicy cinnamon sweetened up with bitter orange sets the perfect stage for a cozy and festive holiday season. This limited-edition fragrance and longtime best seller is a must for the hostesses on your party list!
The Italian Dolomites in a bottle, limited-edition Pino's crisp blend of pine needles, amber and fresh greens will fill your holiday home with the revitalizing aroma of an alpine forest.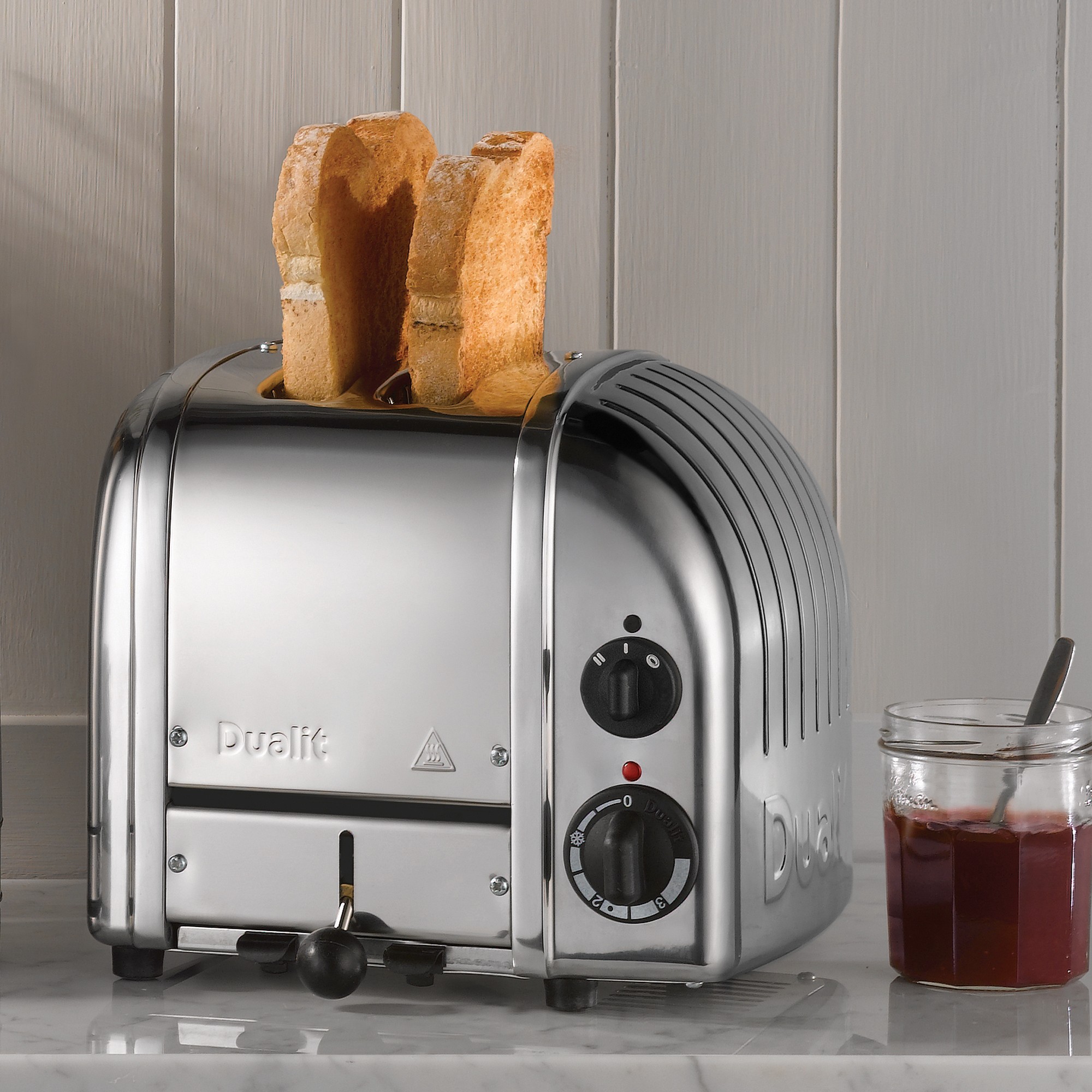 Dualit has upgraded its iconic toaster with a setting for buns and bagels and a defrost setting for frozen bread. What hasn't changed is the superlative quality and design that have made Dualit famous: each toaster is still hand-assembled in England and built to last.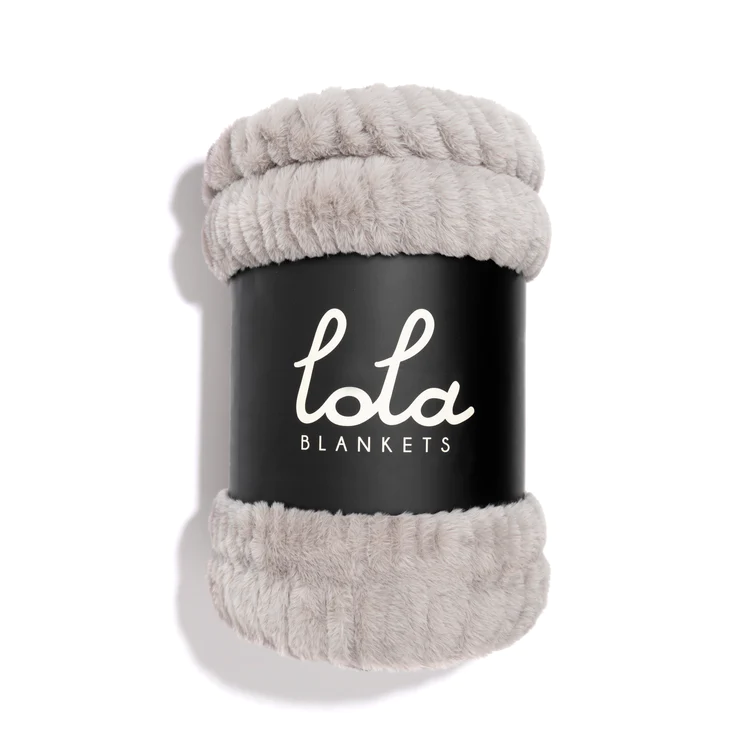 Bring a new level of brightness to your grayscale. Unbelievably soft and perfectly stretchy, cozy comfort has never looked or felt so good. The perfect gift (trust us, it is) and the #1 'treat yourself' essential.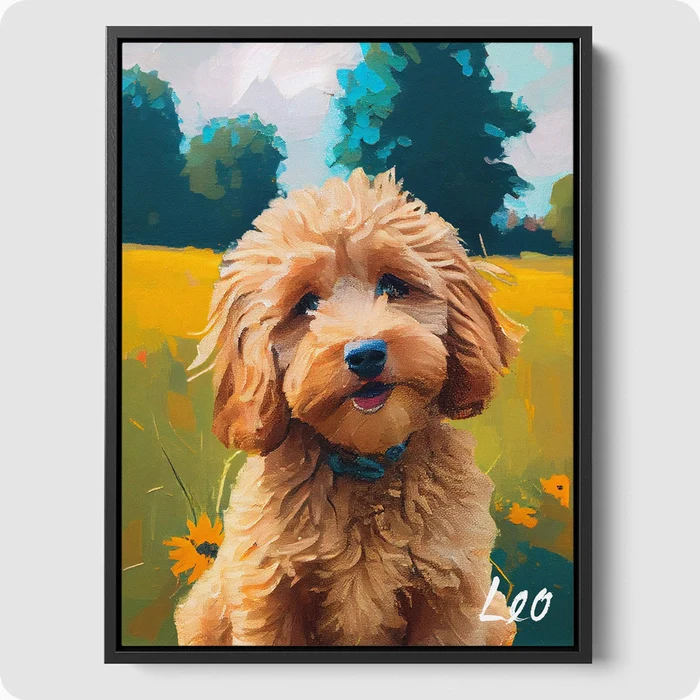 Carefully Crafted by Real Artists: Our skilled digital artists craft each pet portrait manually, not machines. No filters or apps, just love, skill, and a highly technical design process.
Quick Preview & Easy Edits: We send a preview link within 5 days (weekdays). Unlimited revisions until you're happy. Or your money back, guaranteed.

Need it sooner? Use our 'Skip the Line' option.
Free & Fast Shipping: Once printed and approved, your art arrives in 3-5 days. Proudly printed in America.
Help Rescued Dogs: With each purchase, we give 5 meals to rescued dogs. It's all included in the price!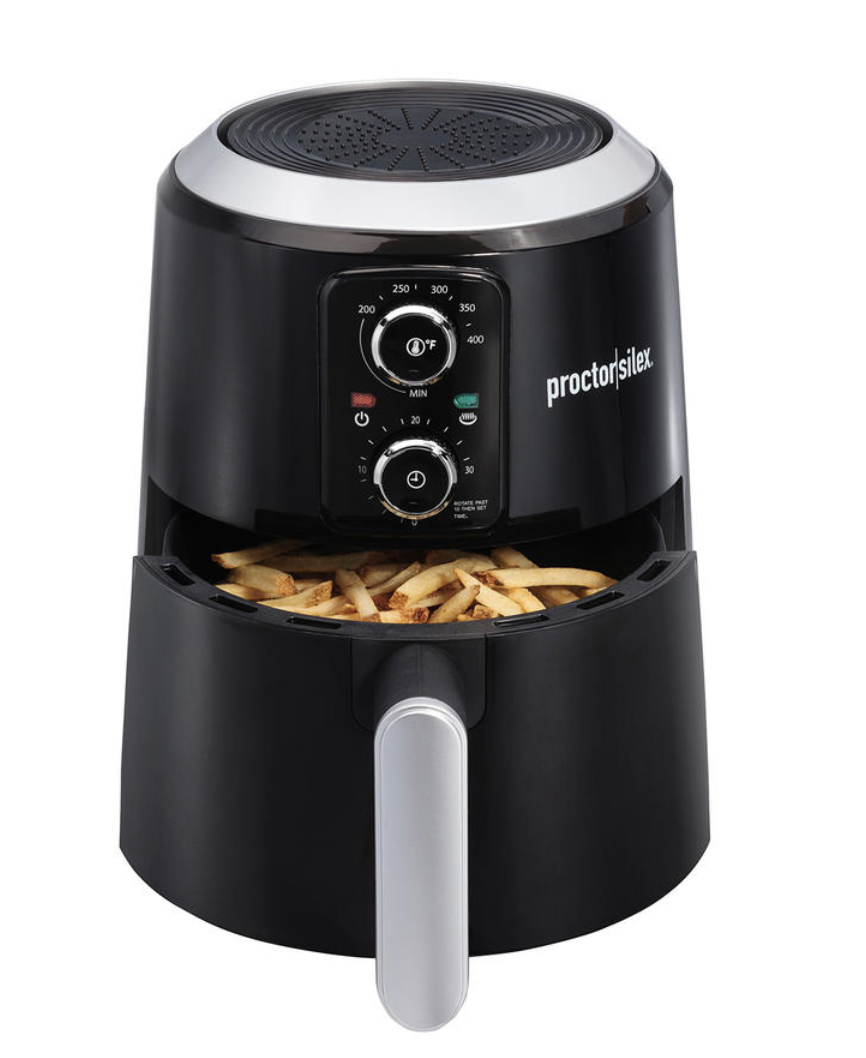 Since the Proctor Silex 3.7 Quart Air Fryer cooks faster than a traditional oven, you'll find yourself using it for everything from quick snacks and side dishes to family meals. Give your significant other the gift of less time in the kitchen and more time visiting with family (or binge-watching Netflix).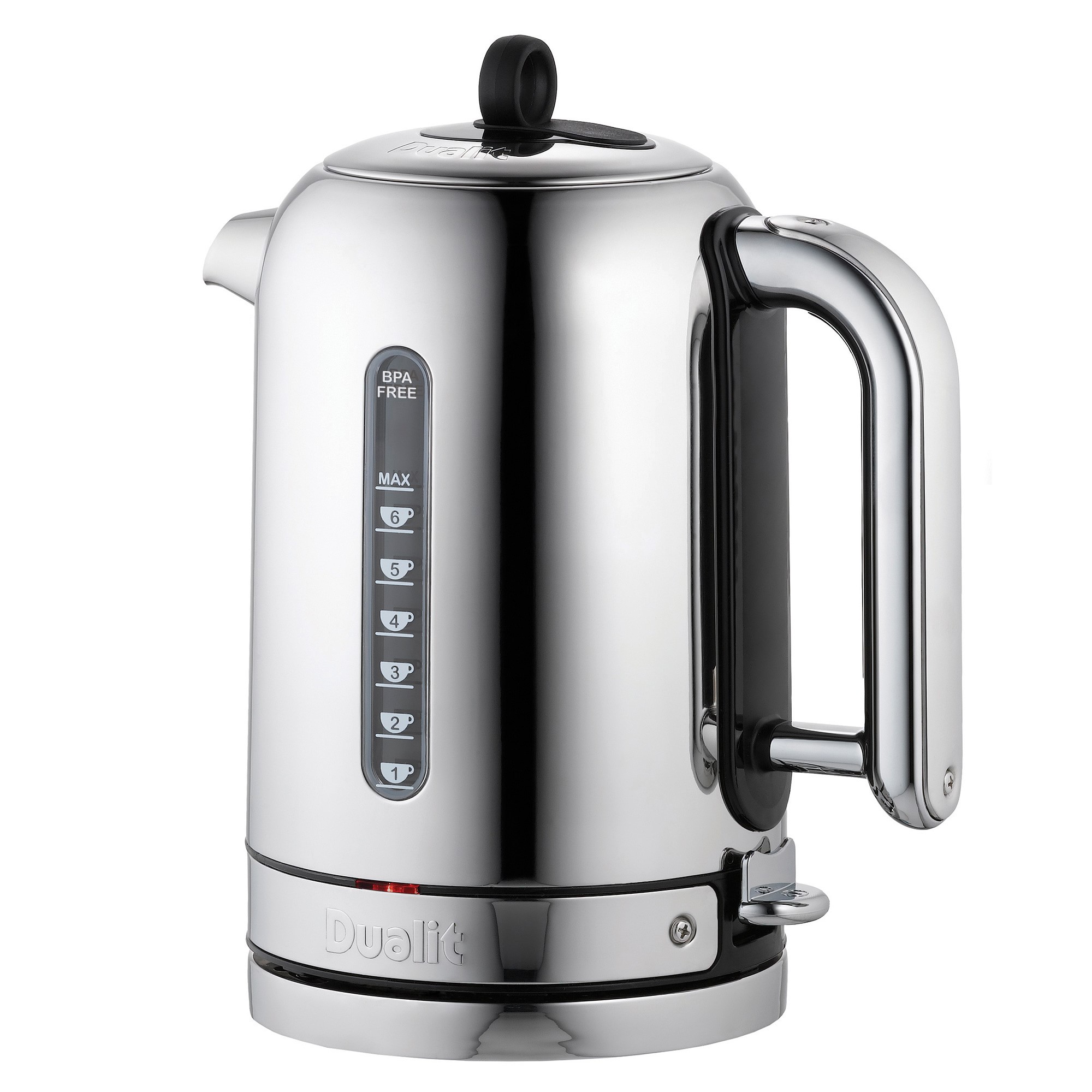 This innovative kettle from Dualit is a rare combination of brains and beauty. Designed with an anti-drip spout for smooth pouring and Whisper Boil technology for quick, quiet boiling, the kettle is a countertop essential in every home kitchen. Its 360° swivel base makes it easy to use from any angle.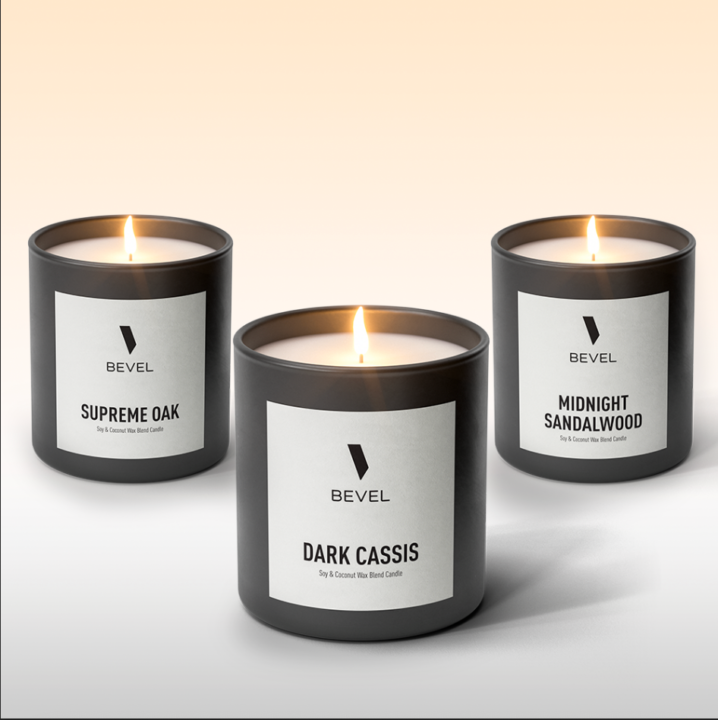 Description: Bevel's three new premium, non-toxic candles feature a blend of soy and coconut wax, with a cotton wick imported from Italy. Simple ingredients paired with the signature Bevel fragrances you know and love, now for your home. Each candle is 9oz, has up to 60 hours of burn time and includes a recyclable glass jar.
Midnight Sandalwood is a comforting, inviting scent that blends amber and patchouli with rich notes of sandalwood.
Dark Cassis is an invigorating scent of dark berries and botanical blooms mixed with a lavish blend of grapefruit, white musks, and vanilla.
Supreme Oak is a warm, rich and relaxing blend of sweet almond layered with luxurious notes of bourbon and birch.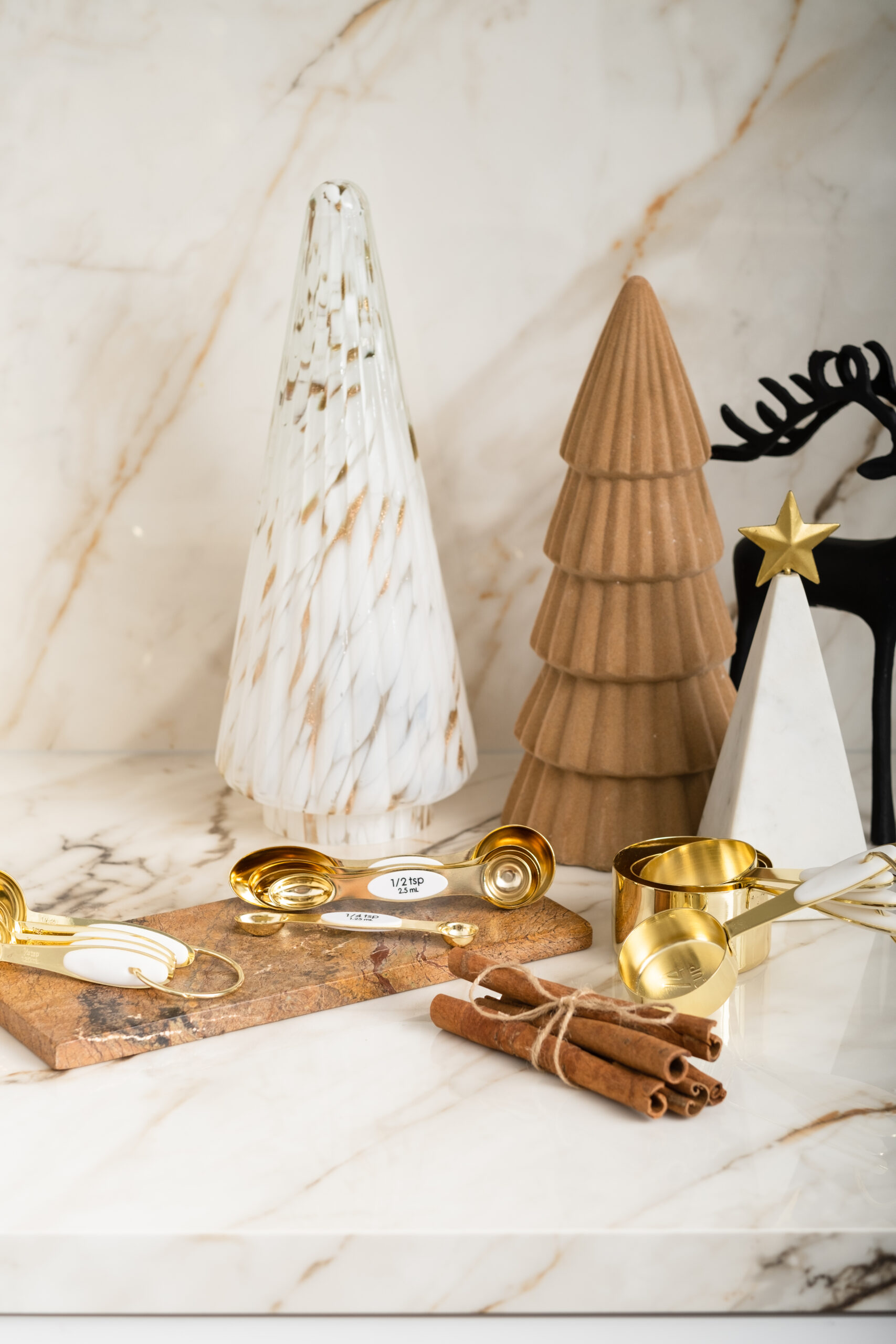 At Styled Settings, we're proud to offer a luxe lineup of kitchen tools and accessories that are supremely giftable and 'grammable, crafted with care and made to last as long as the memories you make around the table with your loved ones. Our unique dual-ended magnetic measuring spoons are a must-have for any cook or baker, with a narrow and round end to accommodate both wet and dry ingredients, the ability to lie flat for the perfect measure, and a gleaming gold finish — they even nest and stick together for satisfyingly space-saving storage! With multiple colors to choose from, they're sure to be a hit in a stocking or under the tree.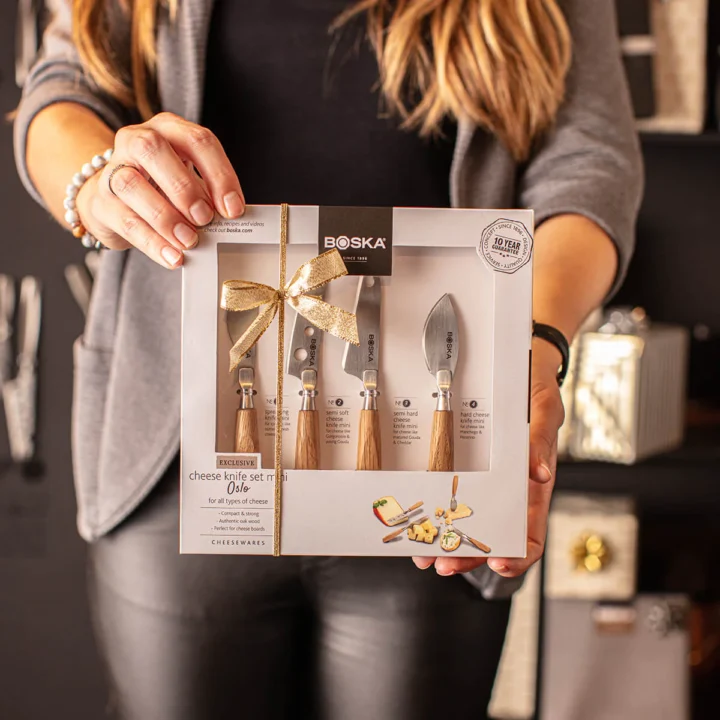 The Cheese Knives Set Mini Oslo is fun to have, but it's even more fun to give to someone else. You can cut through both soft and hard cheeses with ease with this wonderful set of cheese knives. Cheeses such as Brie, Gouda, goat cheese, and Parmesan are a piece of cake. Get going with this set of Boska cheese knives!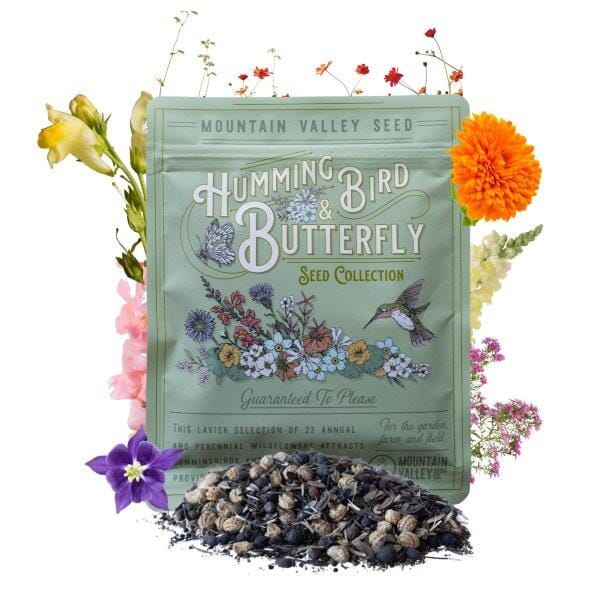 Give the gift that keeps on giving to those beloved grandparents. What grandmother or grandfather doesn't love plants and flowers? Rather than giving them cut flowers in a vase that will wilt before the holiday season is over, how about gifting them True Leaf Market's Hummingbird and Butterfly Wildflower Seed Pack? This is the ever-giving gift, allowing dear grandma and grandad the chance to plant the seeds in their backyards and then watch the stunning flowers cultivate, grow and bloom- lasting an entire season or longer!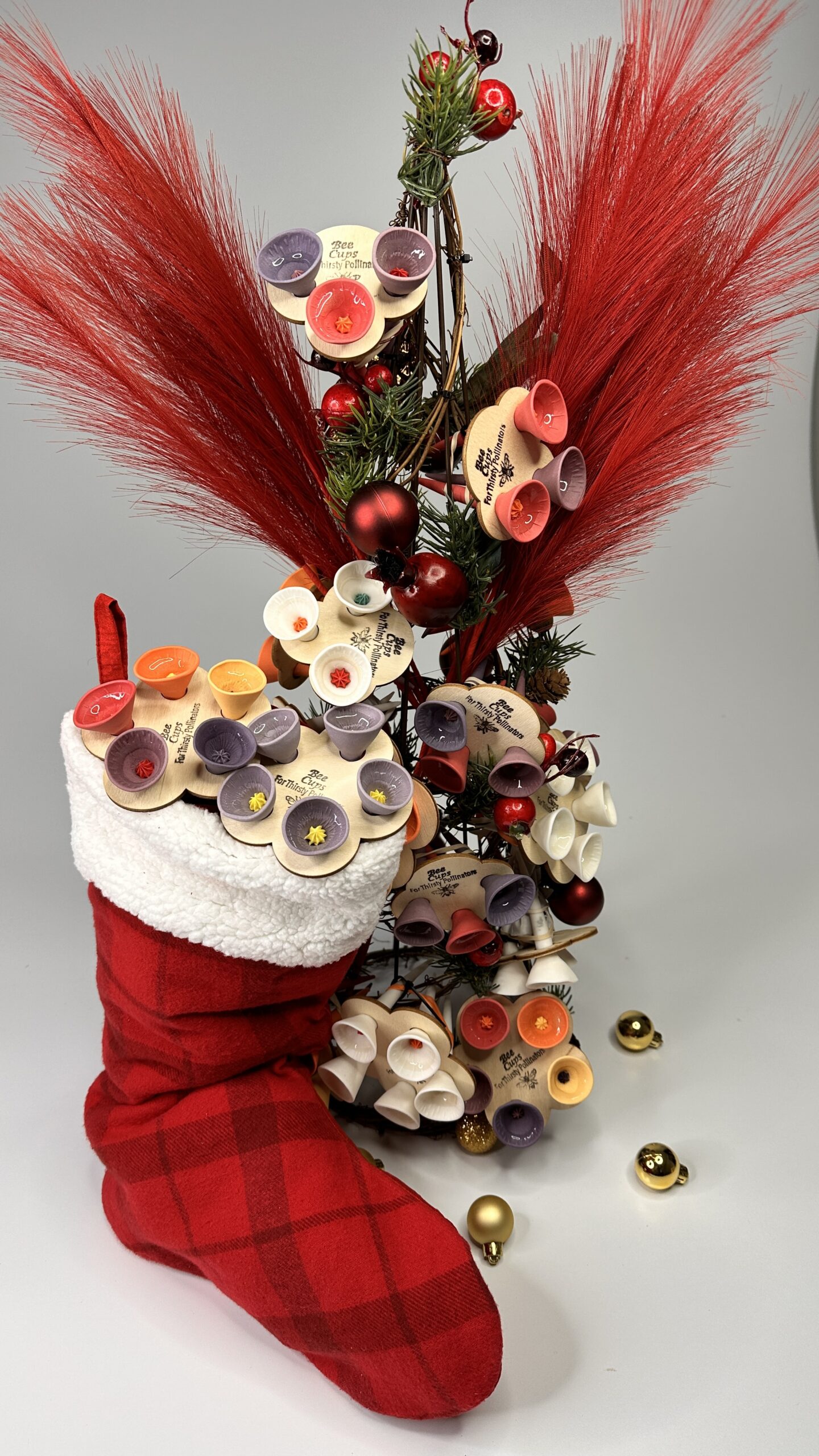 Vision Bee Cups are a beautifully crafted porcelain flower-shaped cup that is an attractive and important addition to any garden. The cups hold just enough water for these thirsty pollinators to get an important drink (but not enough water to house mosquitoes!). Created by eco-artist, Jen Rose, Vision Bee Cups also feature an Ultraviolet ceramic glaze she invented that mimics the way flowers attract bees and can only be seen by bees' unique ultraviolet vision.
Vision Bee Cups are a unique and sustainable gift idea combining delicate handmade art and fascinating science into a solution to combat the decline of native bees and honey bees. Bee Cups LLC commits to using zero plastic in its packaging and production, recycles all the unusable bee cups, and strives to be zero waste. Made in the USA with locally sourced materials. Prices range from $20-35 and can be found at various stores across the country, from Uncommon Goods, and also at https://www.bee-cups.com/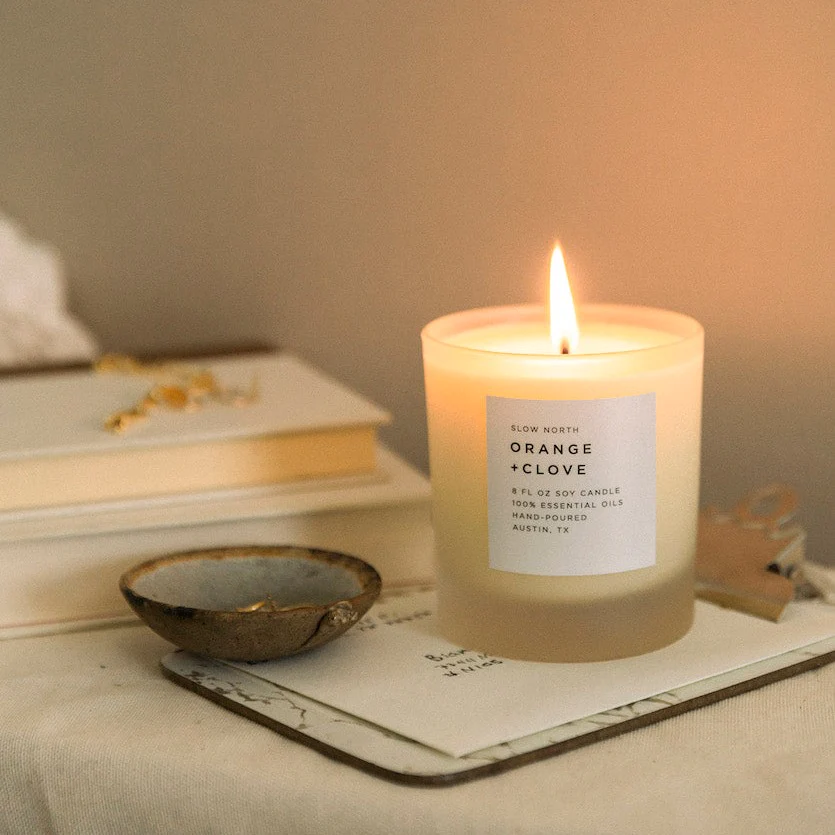 Cozy up with friends and family. Our custom blend of orange, clove and cinnamon essential oils – made to encourage a welcoming environment – is soothing and peaceful; with a warm and uplifting aroma.
Slow North creates the finest plant-based, soy-wax candles for any space. From our 100% essential oil fragrances to our cotton wicks, our products redefine all-natural luxury. Our candles are vegan and free from artificial dyes and ingredients. You will enjoy a lighter, naturally-enticing aroma when burning a candle scented only with pure essential oils.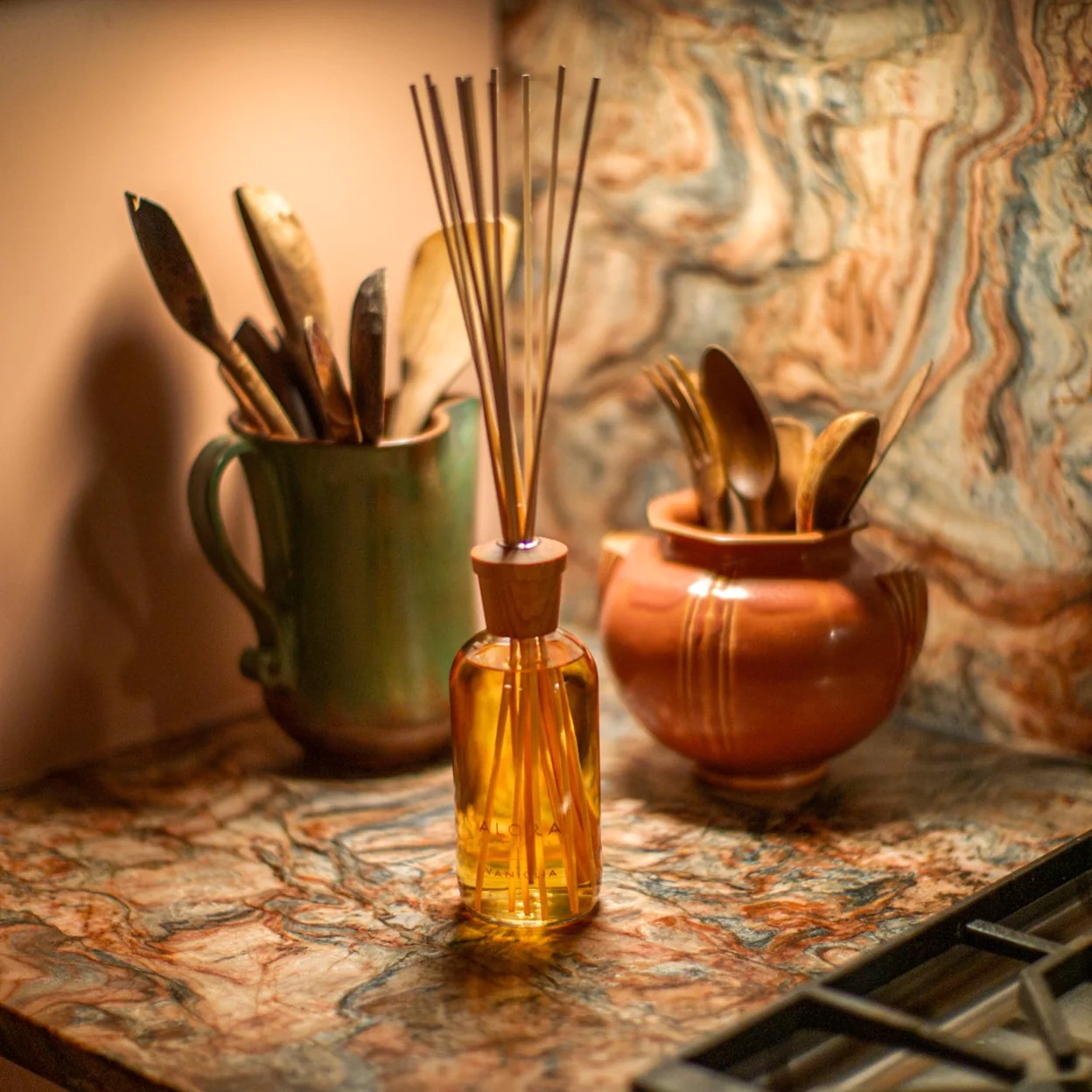 Clean and classic, Alora's iconic diffuser design complements any decor and perfectly scents your space with its 'always-on' aroma.
Vaniglia's exquisite combination of rich vanilla and sweet jasmine will warm up any space. It's a must for any vanilla lover!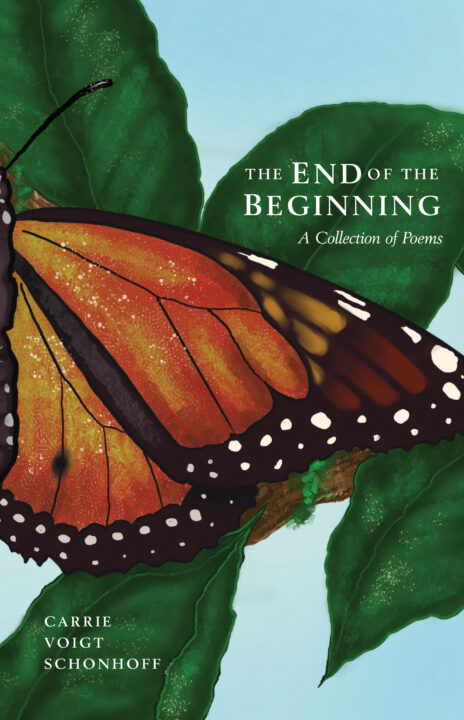 Carrie Voigt Schonhoff, poet and author of 'The Liminal Space' and 'The End of the Beginning,' captures the spirit of her native Wisconsin while encapsulating the growth of her life's journey and exciting next chapter. This work will pull at the heartstrings of those that continue to face challenges but never stop dreaming. Visit LiminalArtistry.com to learn more about Carrie, view upcoming events, read her blog and purchase her books and audiobooks.
Makeup, Skincare, Bath & Jewelry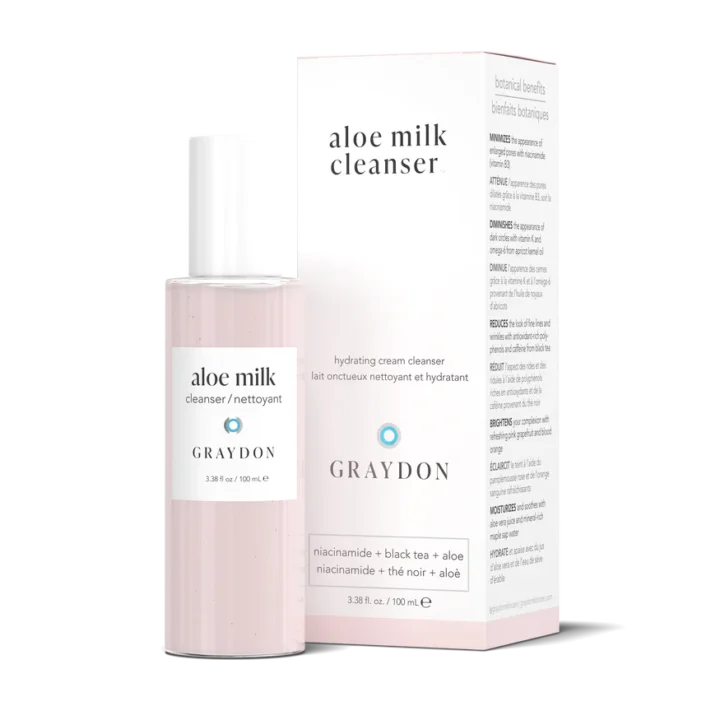 Aloe Milk – a soothing milk cleanser perfect for sensitive skin. Formulated with a mélange of aloe vera, black tea and niacinamide to calm and balance your skin, this new milky cleanser easily breaks down makeup and impurities without stripping your skin of its natural moisture.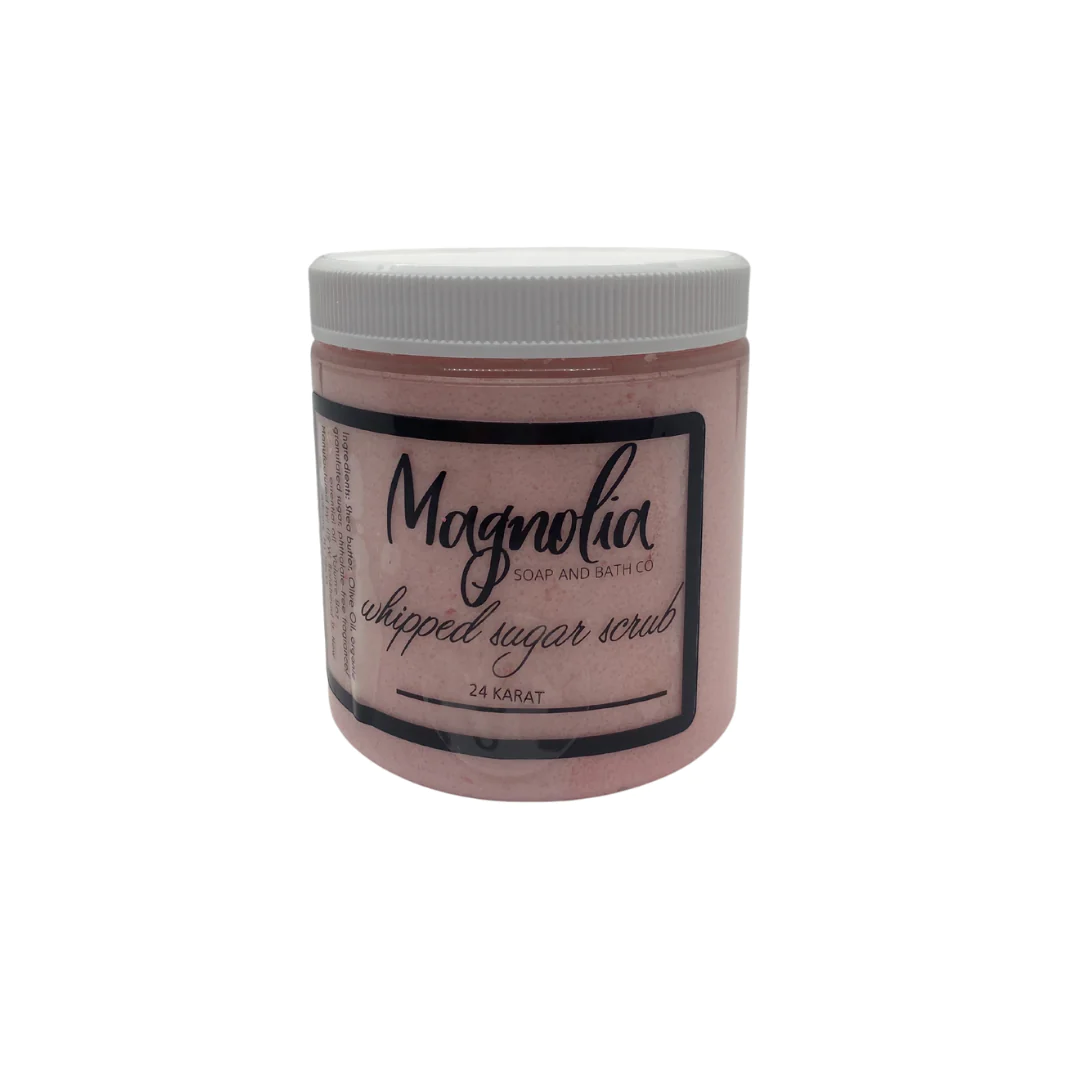 Maintaining your skin can become tedious, but with plant-based exfoliation and hydration products you can do it all in one step. Pamper yourself with a whipped formula of shea butter and olive oil made especially to scrub away dead skin while also rejuvenating it. Not only will this combo leave skin feeling incredibly soft, but its deep moisturizing effect ensures that it'll also be well hydrated. With its plant-based formulation, you no longer have to sacrifice your time or skin health – take back control now!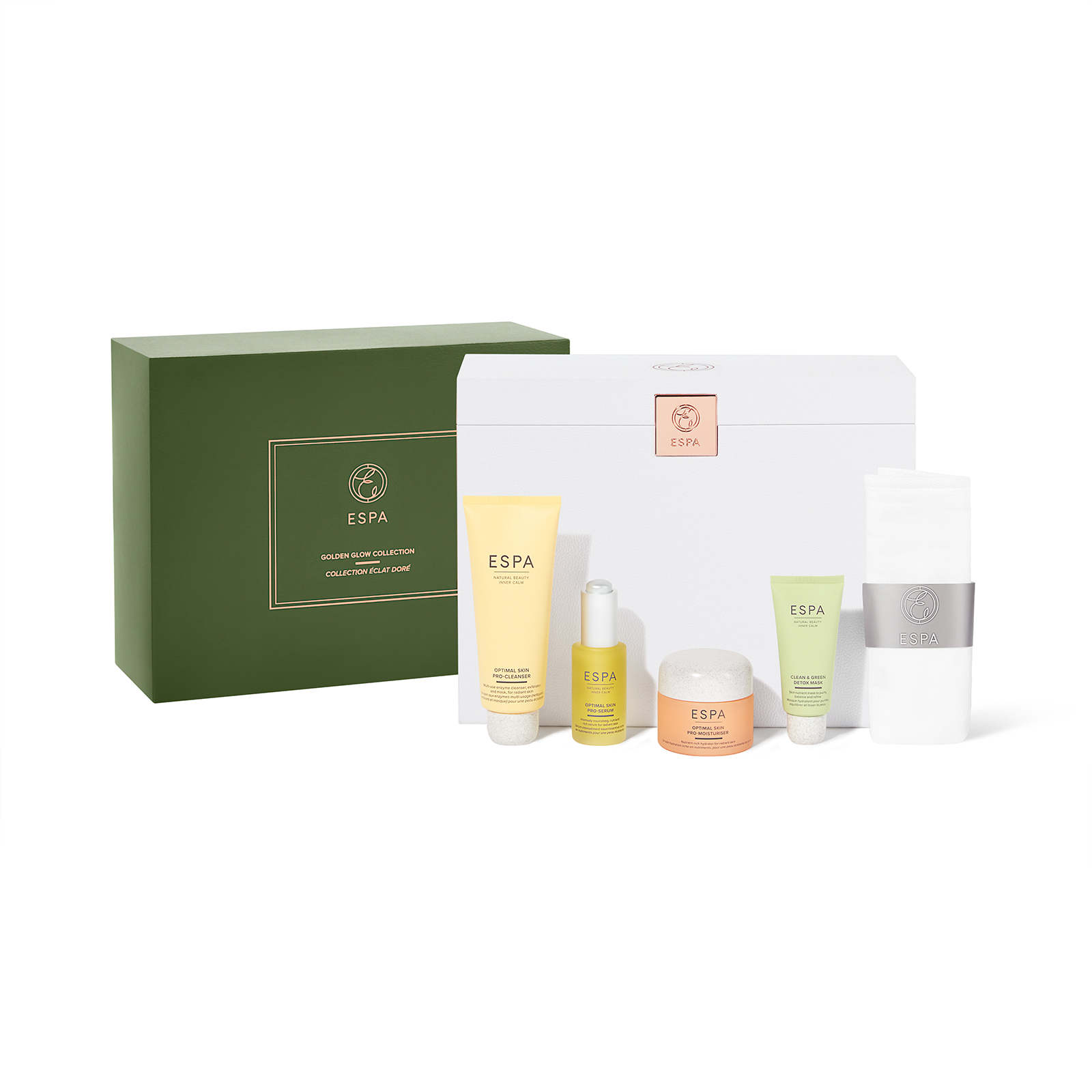 Experience inner and outer radiance with ESPA's Golden Glow collection. Celebrating ESPA's vibrant Active Nutrients range, this gift harnesses the power of invigorating enzymes, rich super-fruits and revitalizing electrolytes to quench your skin throughout the winter months. Follow this nutrient-rich routine to achieve naturally glowing skin, a luminous complexion and radiant vitality.

Includes Optimal Skin Pro-Serum (30ml), Optimal Skin Pro-Cleanser (100ml), Optimal Skin Pro-Moisturizer (55ml), Clean & Detox Mask (30ml), Dual Action Cotton Cleansing Cloth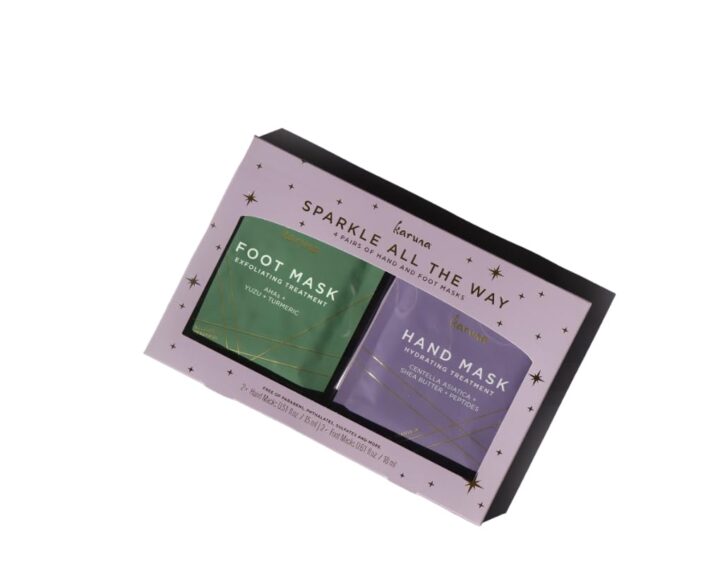 Whether you're dealing with dry hands from all the gift wrapping or tired feet due to all the festivities, our Sparkle All the Way Set is the perfect Holiday solution! Soft, smooth, balanced skin for the win!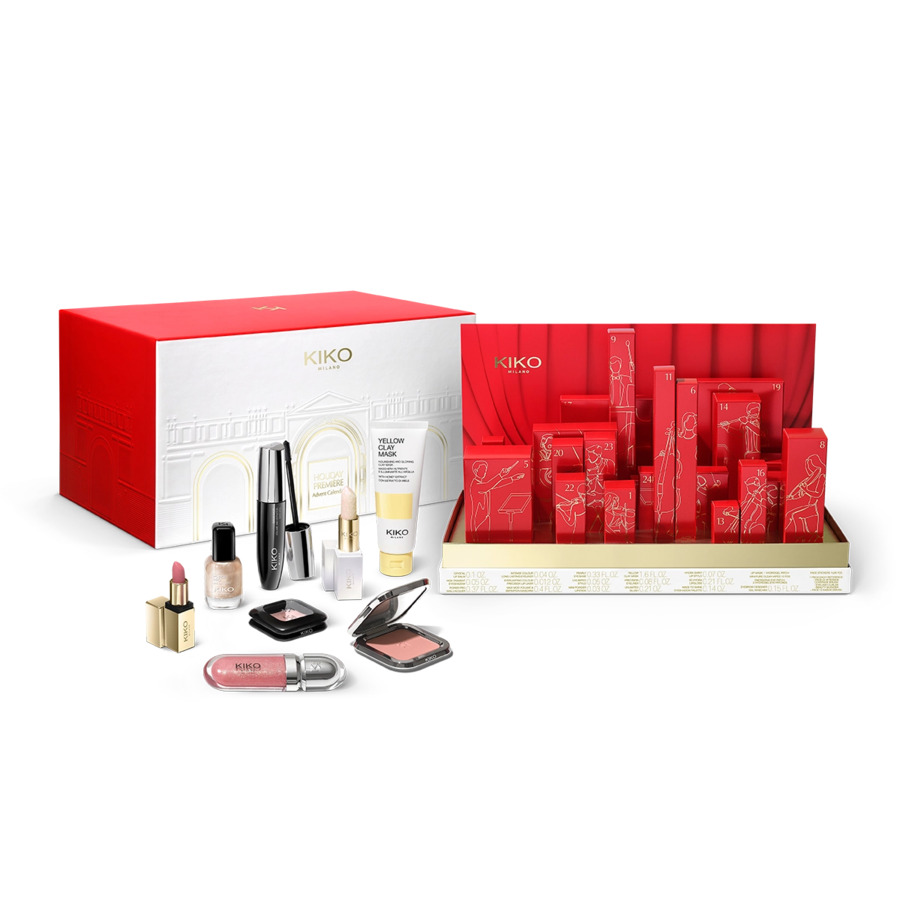 This Beauty Advent calendar from Kiko Milano includes 24 different products including makeup and skincare, in regular or miniature sizes, plus must-have accessories.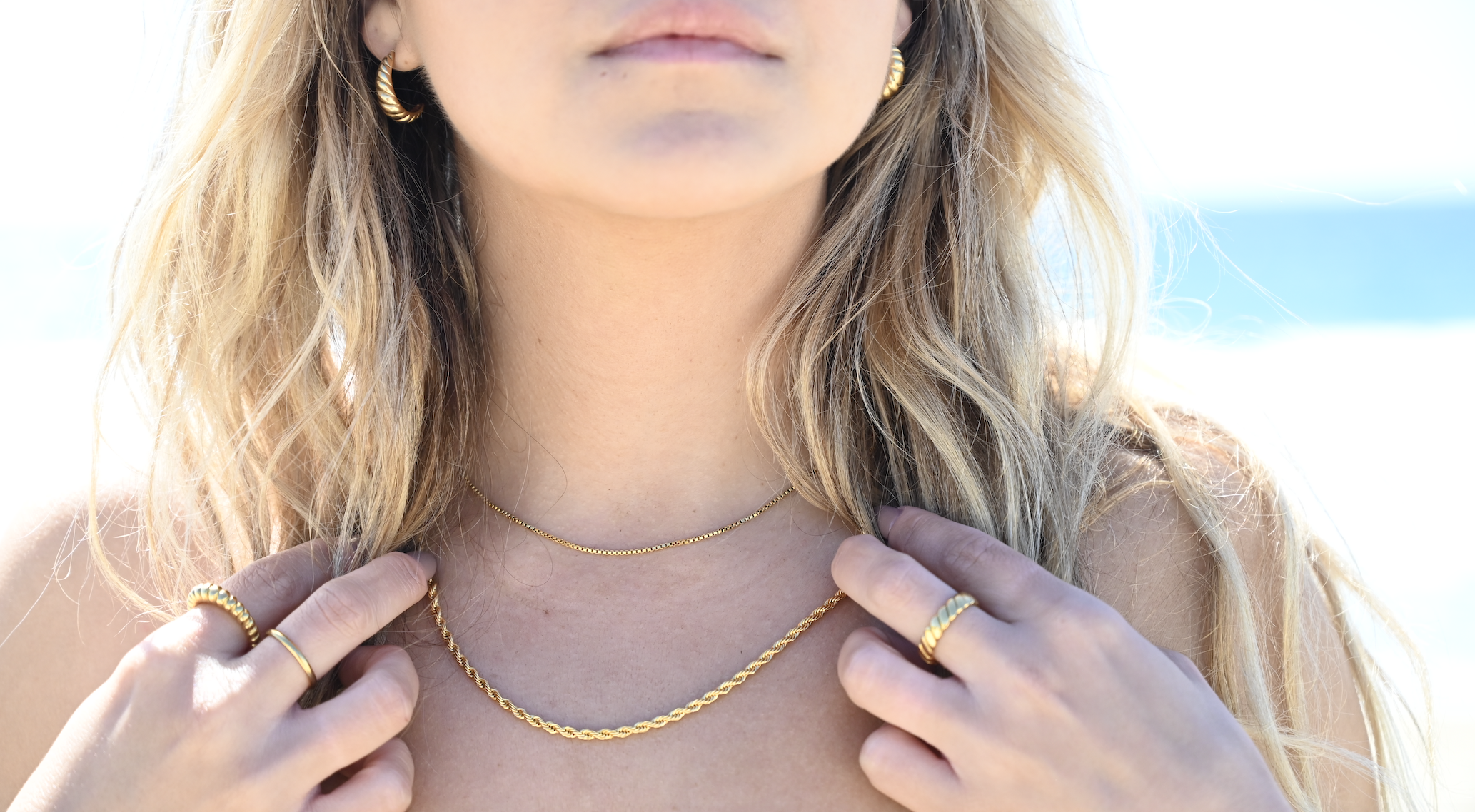 Week of Black Friday: Monday – Sunday 30% off ENTIRE site, additional 10% off on Cyber Monday!
Treat yourself with something shiny and nice with Adrianne Marie Jewelry's sustainable and modern jewelry collection! Wear pieces that you'll feel good about and that your budget also appreciates! Each of her jewelry pieces are made to last with a lifetime color guarantee, being waterproof, sweatproof, and tarnish resistant. Each piece is hypoallergenic for even the most sensitive skin. Why sacrifice quality for price when you have Adrianne Marie Jewelry?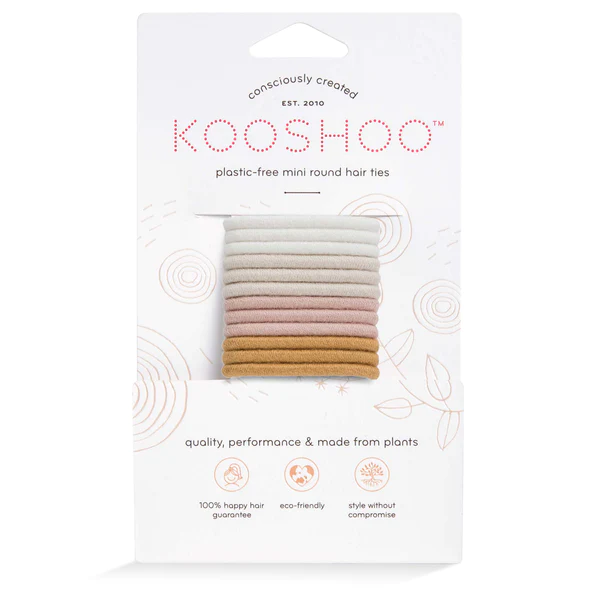 The world's first 100% plastic-free hair tie elastics. Biodegradable, zero waste, vegan, ethically made, stylish and functional, our KOOSHOO Hair Ties have changed the game for GOOD. Longer lasting because of the unique way they're made – handcrafted from premium organic cotton and stretchy, sustainably sourced natural tree rubber – these gentle, hardworking, super strong and one-size-fits-all Hair Ties are exactly what the world needs right now. Available in our original Flat style and Rounds.

KOOSHOO Organic Twist Headband
Our classic organic cotton Twist Headband is made from breathable, sweat-wicking, super soft, biodegradable cotton with just a touch of spandex so it holds tight and won't slip. Designed with a twist for an abundance of styling options, it's literally the perfect Headband, with a twist.

KOOSHOO Plastic-Free Scrunchies
We created the first 100% Fair-trade, plastic-free and zero waste Scrunchies in the world and they perform better than the scrunchies of yesteryear. Made of gentle and breathable, supersoft organic cotton on the outside, perfectly scrunched around the Hair Tie that made KOOSHOO famous, these beauties ensure an all-day, all-comfort hold.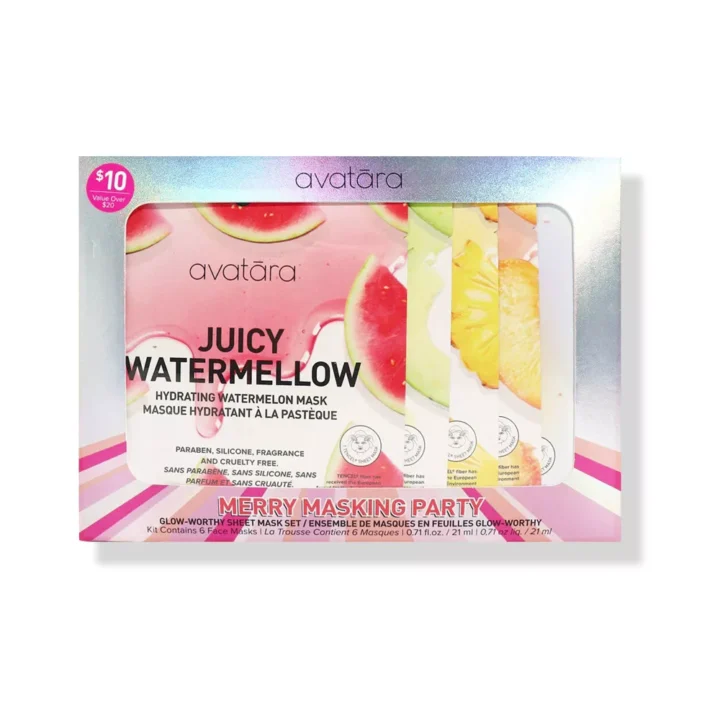 Gift set includes the following 6 mega-hydrating sheet masks for glowing, bouncy skin all winter long: Watermelon Face Mask, Peach Beach Face Mask, Pineappy Face Mask, Avobravo Face Mask, You C This? Vitamin C Water-Gel Mask, Re-Dew Niacinamide Water-Gel Mask.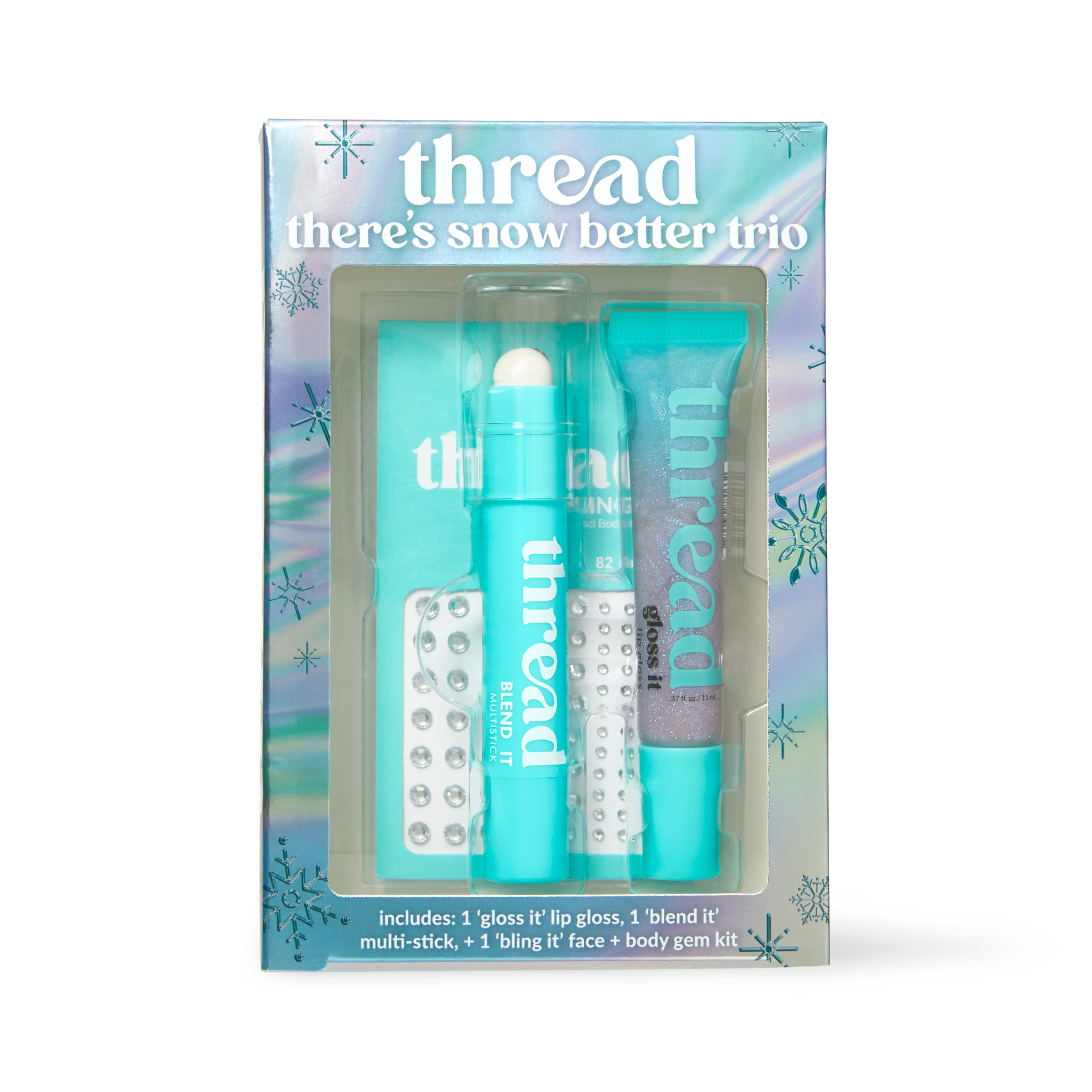 Description: thread beauty's'there's snow better' trio includes three full-size must-have products to achieve cold weather glam this holiday season! Start with frosting the cheeks and eyes with the 'blend it' multi-stick in outgoing, a sparkling icy pink shimmer. Add a dimensional shimmer chill with the 'gloss it' lip gloss in threadaverse, a cool glimmering purple, enhanced with a kissably sweet, buttercream icing flavor and scent. Finish the look with a snow-worthy, bling design created with the 'bling it' face and body gems.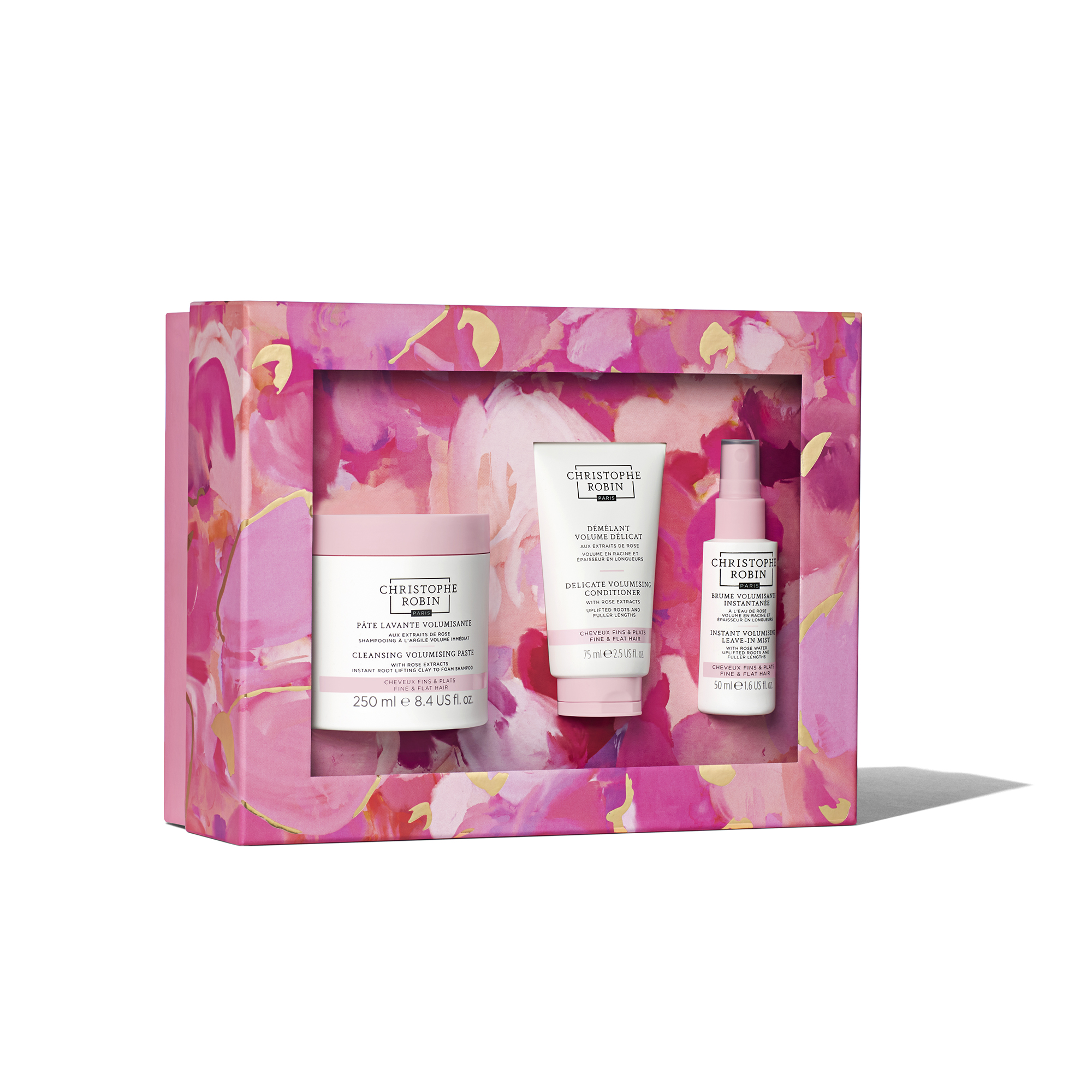 The Dreamy Volume Ritual by Christophe Robin for fine and flat hair invites you for a sensory stroll in a wild rose garden. A selection of 3 subtle rose-scented volumizing treatments enriched with a delicate rose extract to bring body and natural volume from the roots and fuller lengths. Perfect for thin and flat hair, this Christophe Robin ritual brings body and natural volume from the root to the lengths for a dreamy volume.
Includes Cleansing Volumizing Paste with Rose Extracts (250ml), Delicate Volumizing Conditioner with Rose Extracts (75ml), Instant Volumizing Leave-In Mist with Rose Water (50ml)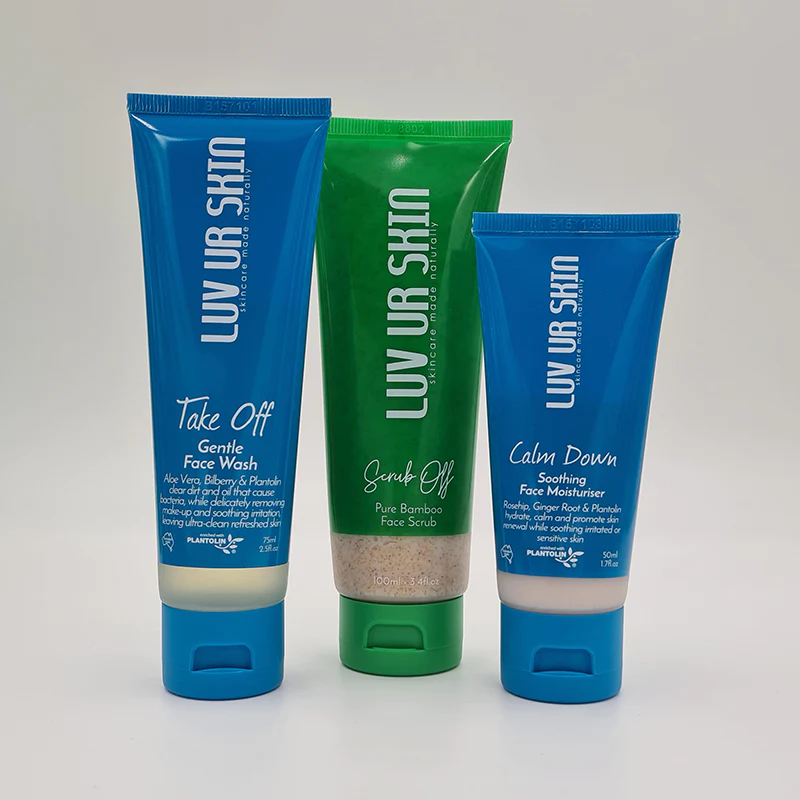 The basic skincare essentials for a simple routine to keep your skin clean, clear and naturally healthy! Gentle yet effective for all skin types, even sensitive skin. Powered by Plantolin our exclusive, patented extract.
All your essentials in one neat pack to ensure your routine contains the right products to help keep your skin clean, clear and naturally beautiful!
Take Off: Gentle Face Wash
Calm Down: Soothing Face Moisturiser
Scrub Off: Pure Bamboo Face Scrub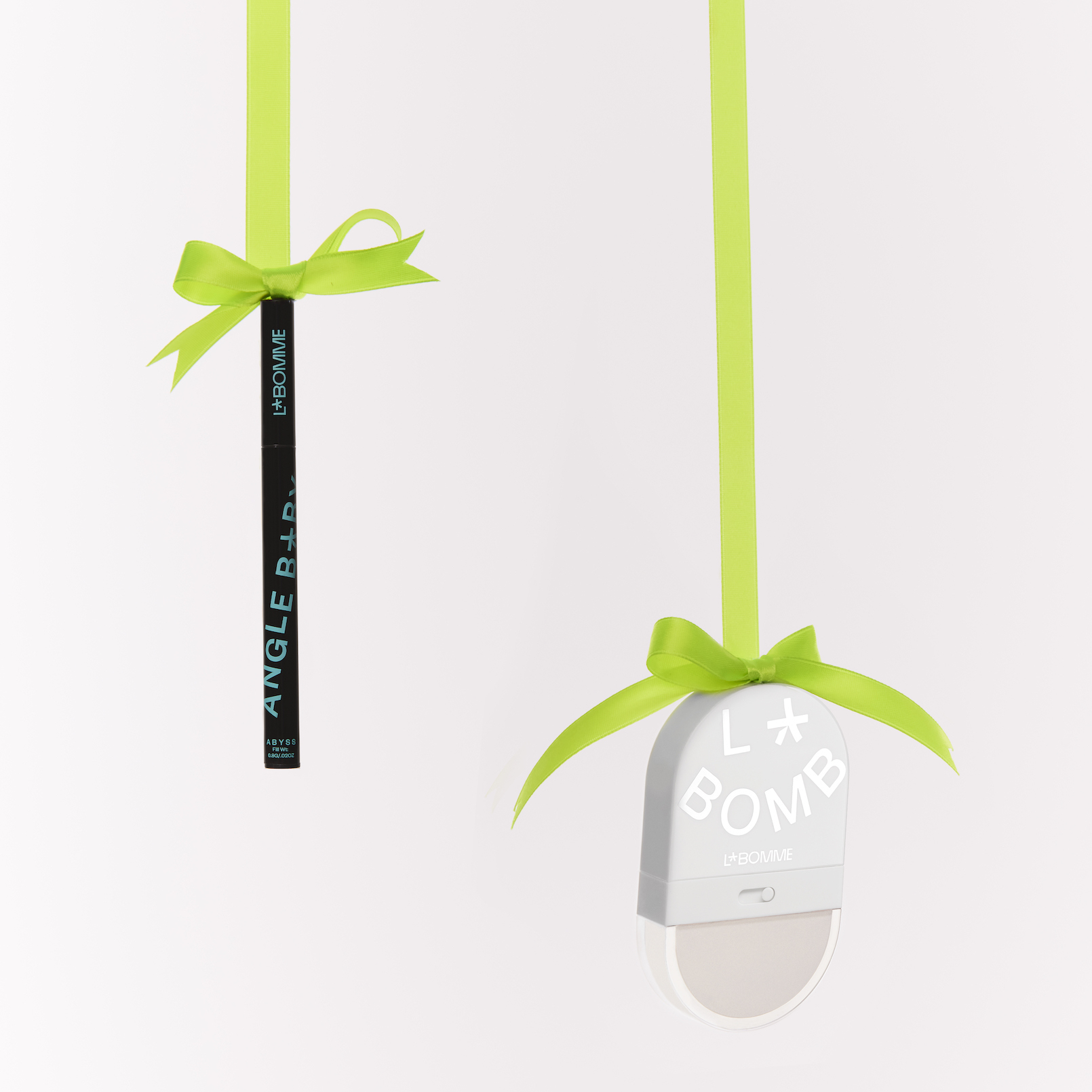 The HOLIDAZE – LIGHTS, CAMERA, ANGLE BABY ($35) includes the innovative Angle Baby eyeliner, a one of a kind 360-degree eyeliner, and the illuminating La Bomb Gold Nugget highlighter.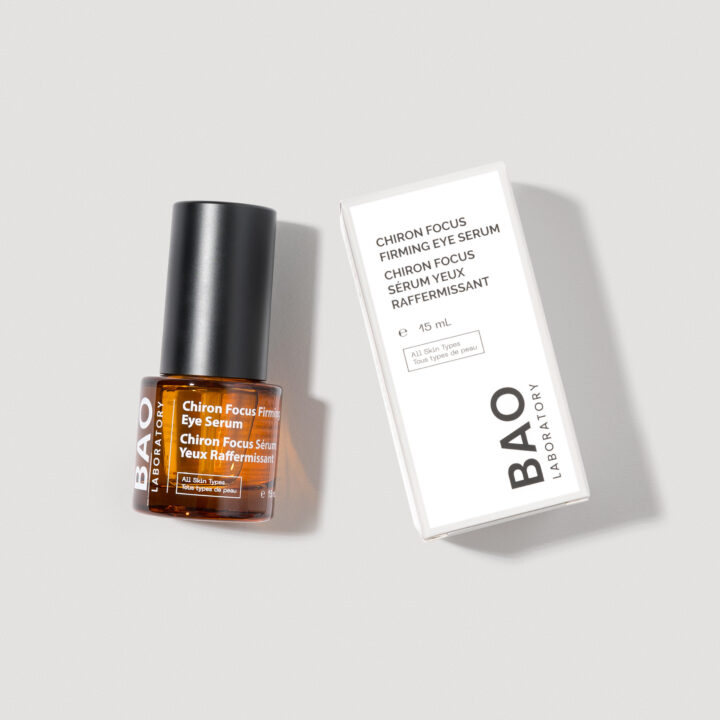 Unlock the magic of BAO Laboratory's Chiron Focus Firming Eye Serum, tailored to revive your eyes so you can glow! This powerhouse formula combines Ginseng Root Ferment Filtrate from four ginseng types and lactobacillus strains to combat fine lines, puffiness, and dark circles. Infused with Hyaluronic Acid for hydration, Saccharide Isomerate to create more suppleness, and Acetyl Hexapeptide to fight those wrinkles. This formula delivers a brighter, firmer, and more youthful look.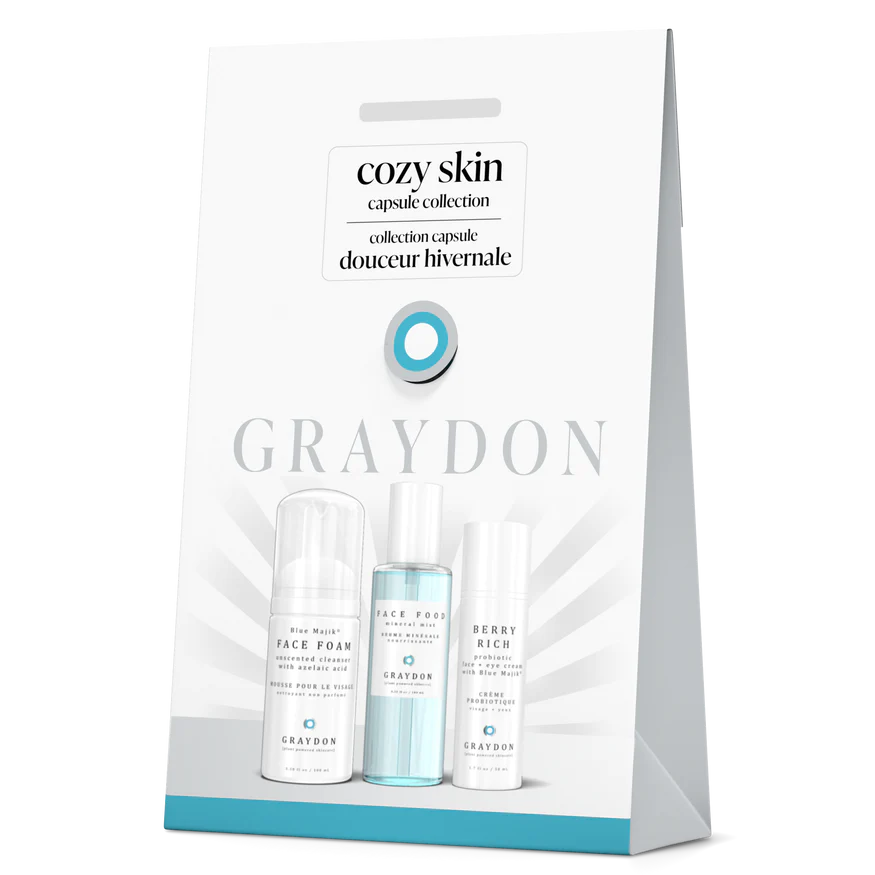 Graydon Skincare Cozy Skin Collection – Graydon's Cozy Skin Collection is the perfect gift to give to any skincare lover, featuring an easy to use 3 Step skincare routine (cleanser, toner/hydrating mist, moisturizer/eye cream) this capsule collection works wonders for a wide range of skin types. This set includes some of Graydon's favorites: Graydon's Berry Rich Face + Eye Cream, perfect for those drier winter months, Face Food Mineral Mist to moisturize, hydrate and support your skin barrier, and Face Foam which features superstar ingredients like blue-green algae, probiotics, blueberry seed oil, magnesium, zinc, azelaic acid and natural salicylic acid.
Give yourself the gift of good skin with the cozy embrace of Graydon's Cozy Skin Collection today!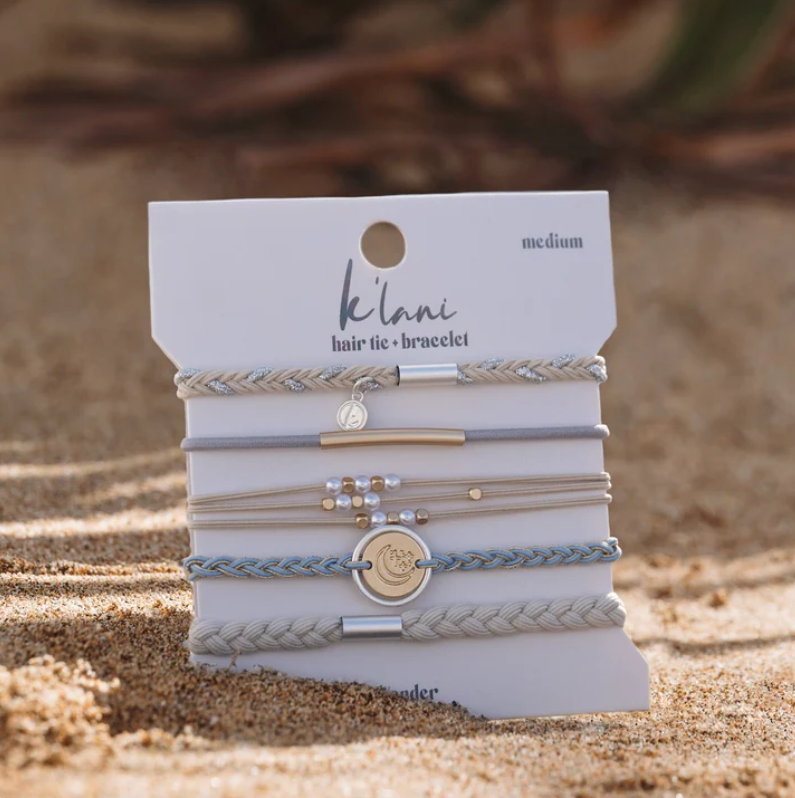 Hair tie bracelets that are cute enough for your wrist and strong enough for your hair. Whether wearing them as jewelry to complement your outfit or using them to pull your hair back as you run errands, K'lani is where fashion meets function. K'lani designs sought-after hair tie bracelets with the spirit of aloha woven into every design. The woman-owned business is a crossroads between jewelry and hair accessories in the most fashion-forward way!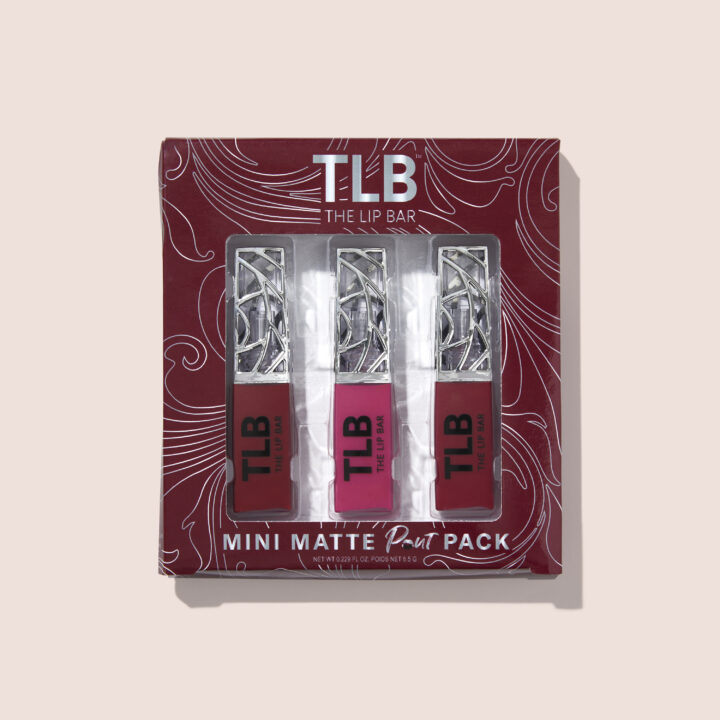 Description: The Lip Bar's Mini Matte Pout Pack kit features mini sized versions of The Lip Bar's best sellers; Bawse Lady, Rich Auntie, and It Girl. The highly pigmented liquid mattes glide on like silky smooth gloss, then dry down for an all-day, velvety matte finish, without drying your lips. Each lipstick is infused with jojoba oil and Vitamin E, nourishing your lips to last all day long.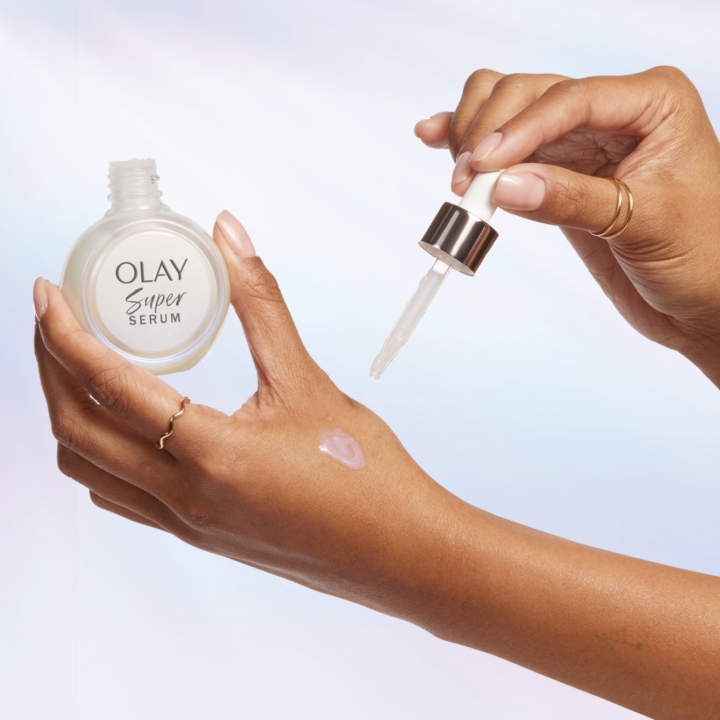 OLAY's latest skincare game-changer – the new OLAY Super Serum – is simply the best serum with visible results that beat the #1 luxury serum. Its formula is packed with a quintet of heavy-hitting ingredients including activated niacinamide, vitamin C, collagen peptide, vitamin E, and AHA, all working together to deliver Super Powered skin!
As the industry leader in niacinamide use and research, OLAY made a breakthrough discovery – activated niacinamide. OLAY scientists in the U.S. and Singapore explored the development of a newskincare formulation with low pH niacinamide, unlocking the 'supercharged' power of niacinamide. With a lower pH that works effectively with the skin, the ingredient offers best-in-class even skin tone efficacy and improves skin texture.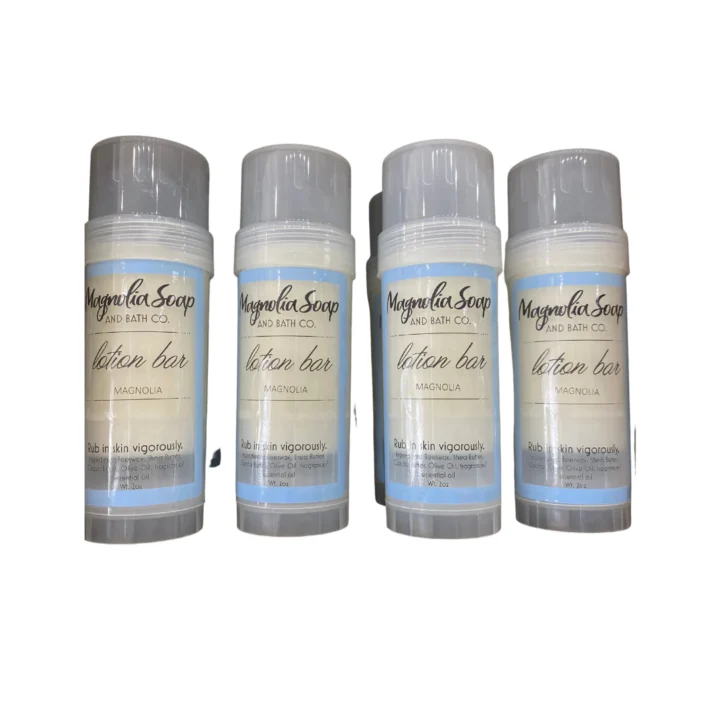 Our plant-based, on-the-go moisturizer is the perfect solution for those days when a regular skin care routine isn't possible. With it fitting in a purse, suitcase, or office desk, it's never been easier to touch up during the day and give your skin the nourishment it needs. All you need to do is rub it on your skin and let our plant-based goodness do its work! No more worrying about dryness or blemishes – the perfect throw and go solution is here!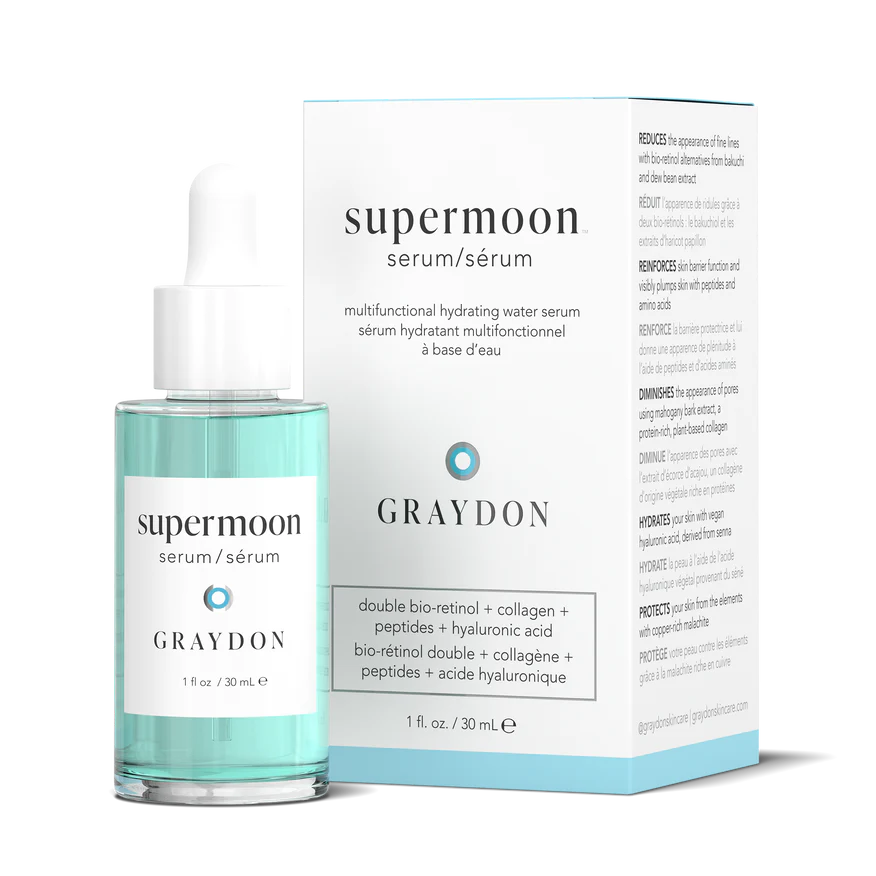 Supermoon Serum — Graydon Skincare's new multi-functional water-based serum that's been SUPER-fied with a double serving of bio-retinol thanks to dew bean and bakuchi extract, plus hyaluronic acid to plump thirsty skin.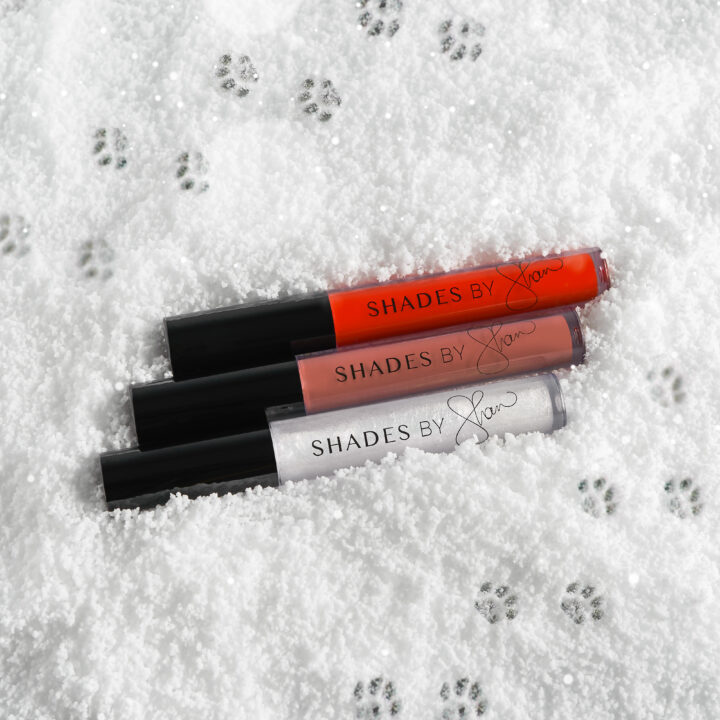 This holiday season, give your lips the gift of luxurious shine with the Shades By Shan lip gloss trio available at JCPenney! This set contains three unique shades that can be worn alone or layered for a custom look. Each shade has an ultra-smooth texture, so you get long-lasting wear without any sticky residue. Plus, the shimmery shades provide a wonderful boost of light and color to complete your festive makeup look.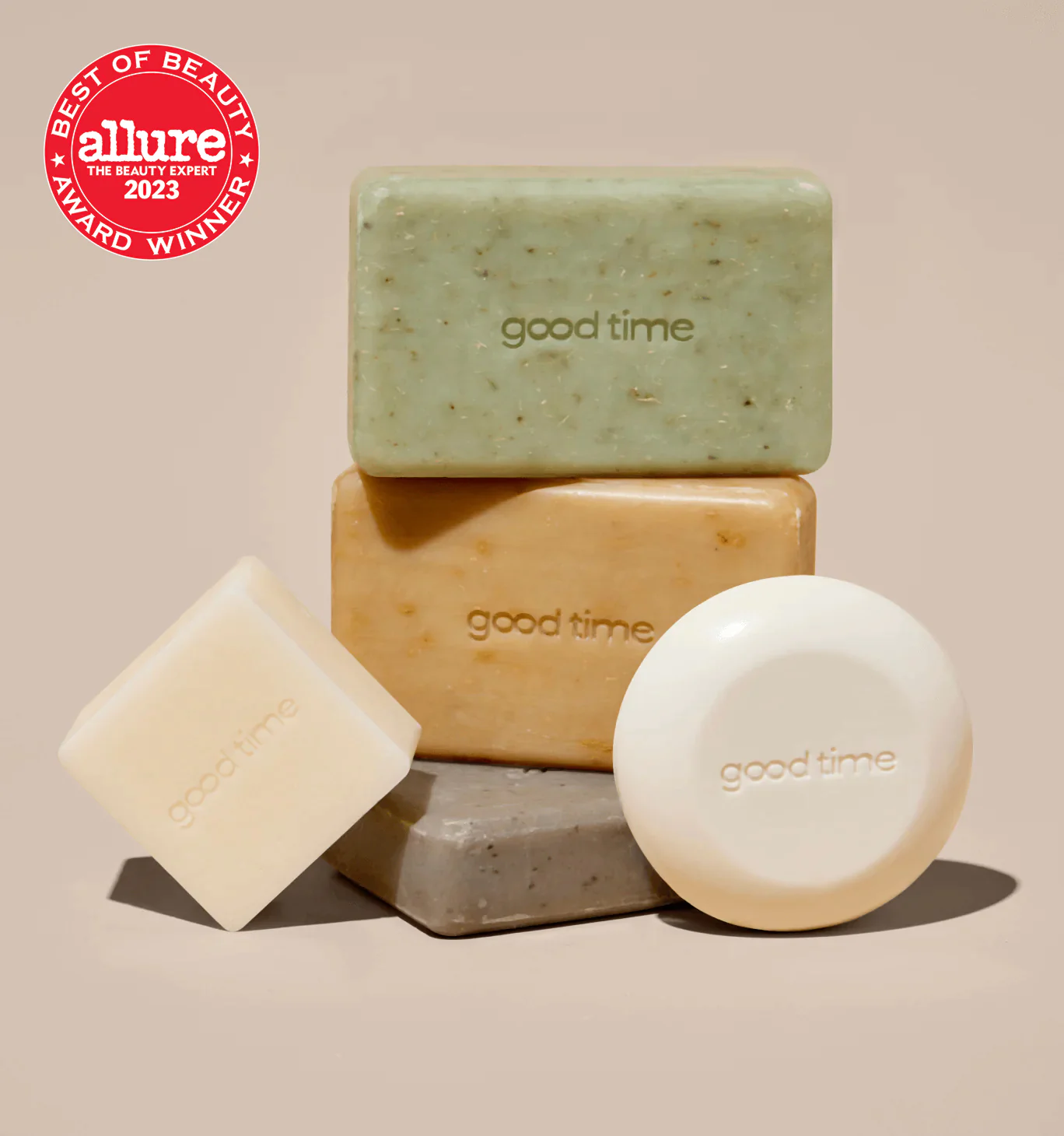 Five of our faves, featuring the award winning hydrating shampoo and conditioner duo + three body bars in each of our signature fragrances.
Shampoo creates a rich, indulgent lather that cleanses hair without stripping it of it's essential moisture.
Conditioner smoothes your strands leaving hair feeling lightweight and feather soft.
Body bars are great for all bodies and skin types and formulated to provide gentle exfoliation.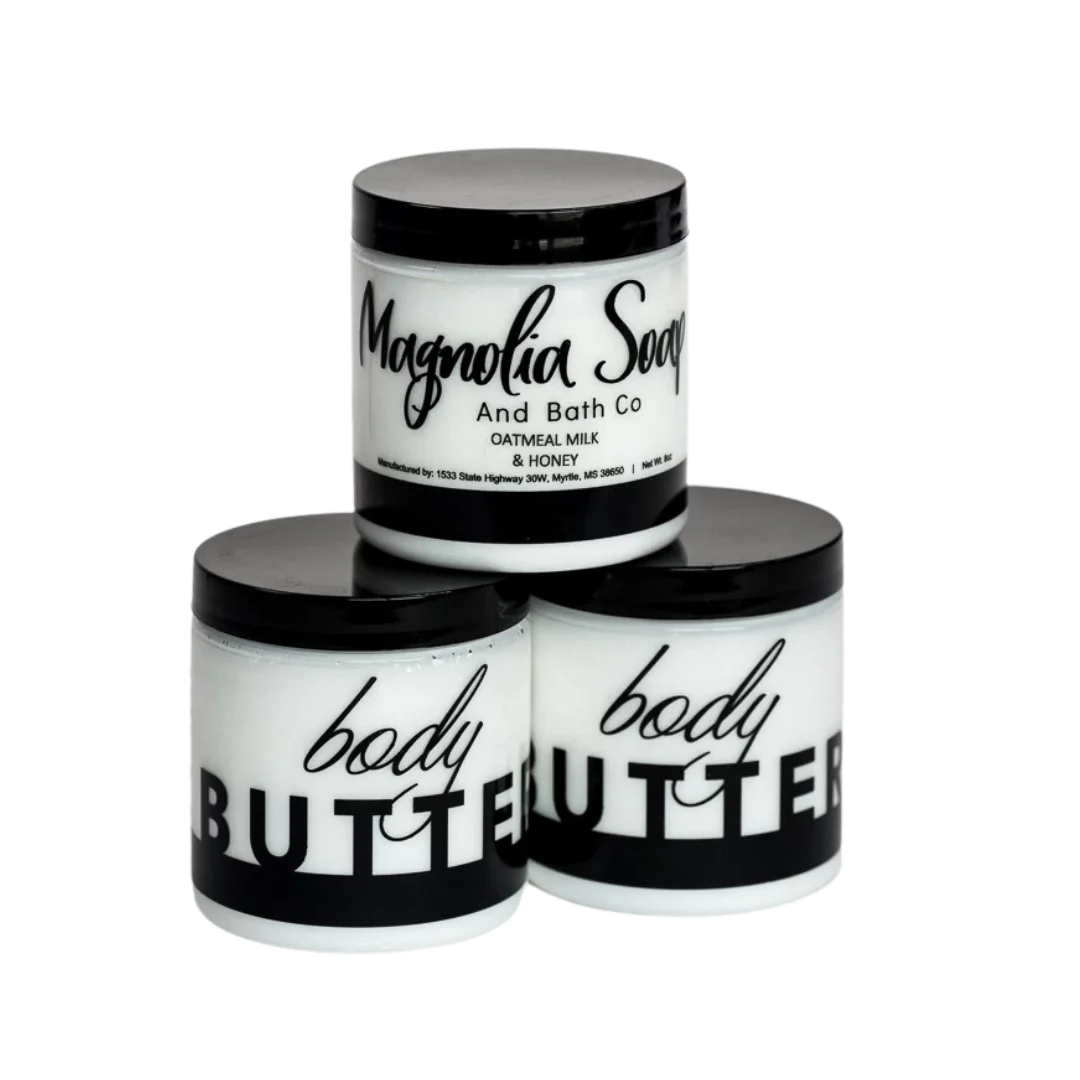 If you're looking for a plant-based alternative to traditional lotions and creams, this shea butter, aloe, and olive oil whipped cream is perfect for you. The unique blend of ingredients makes it super hydrating and easy to absorb, without being greasy or oily. Plus, it's great for sensitive skin. Simply apply it daily to your skin, focusing on areas like elbows and knees. You'll love the way it leaves your skin feeling soft, smooth, and healthy!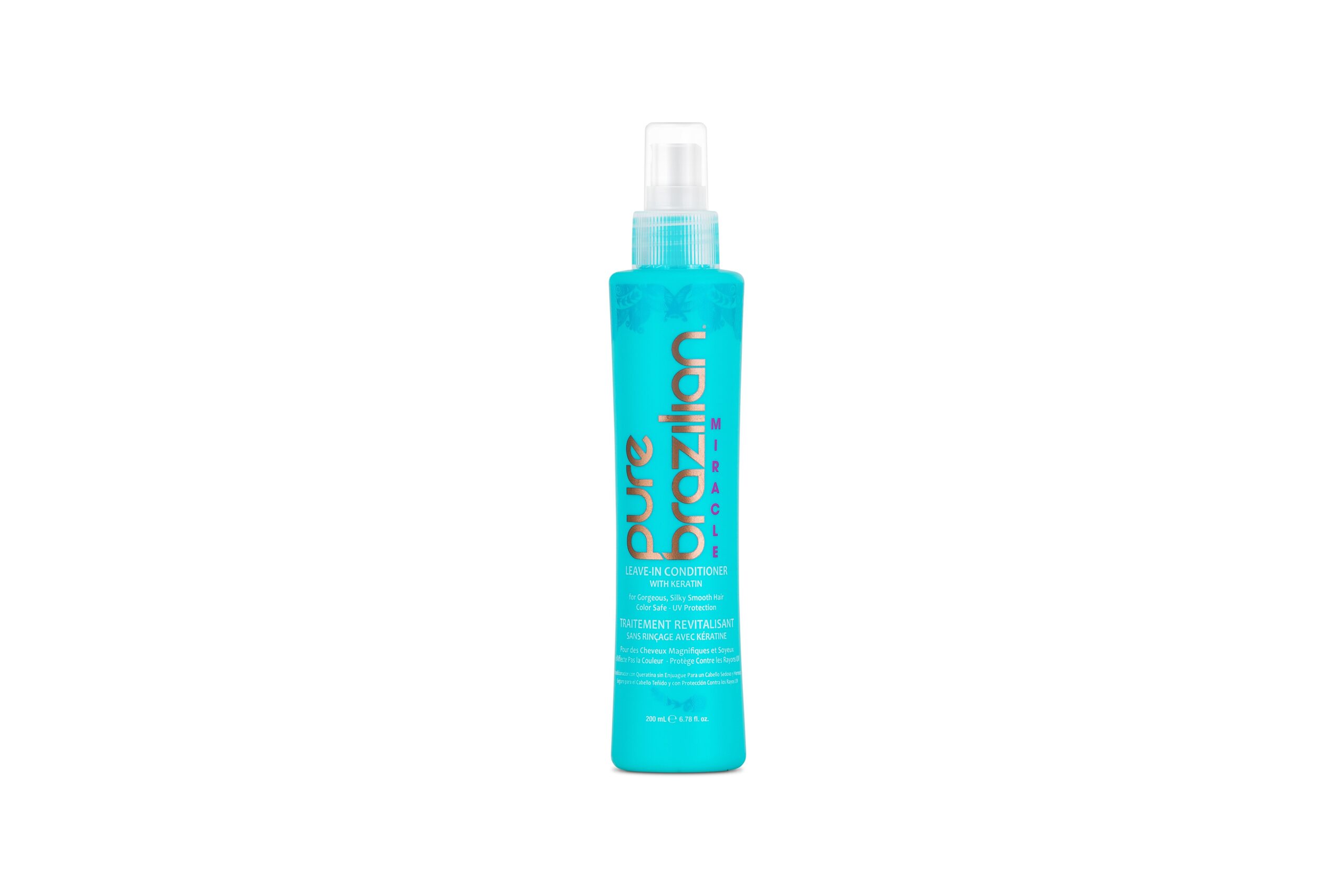 Keep hair lustrous and silky! This ultra reparative Keratin infused conditioner re-constructs dry damaged hair by restoring keratin proteins, the building blocks of hair, that have been depleted by chronological aging or styling, chemical and environmental damage. It is formulated with a fortifying ingredient complex of Bulgarian Rose Water, Bombyx Silk, Quartz and crushed Pink Sea Pearls that pampers the hair with opulent hydration, smoothness and shine. $28 at purebrazilian.com and on Amazon.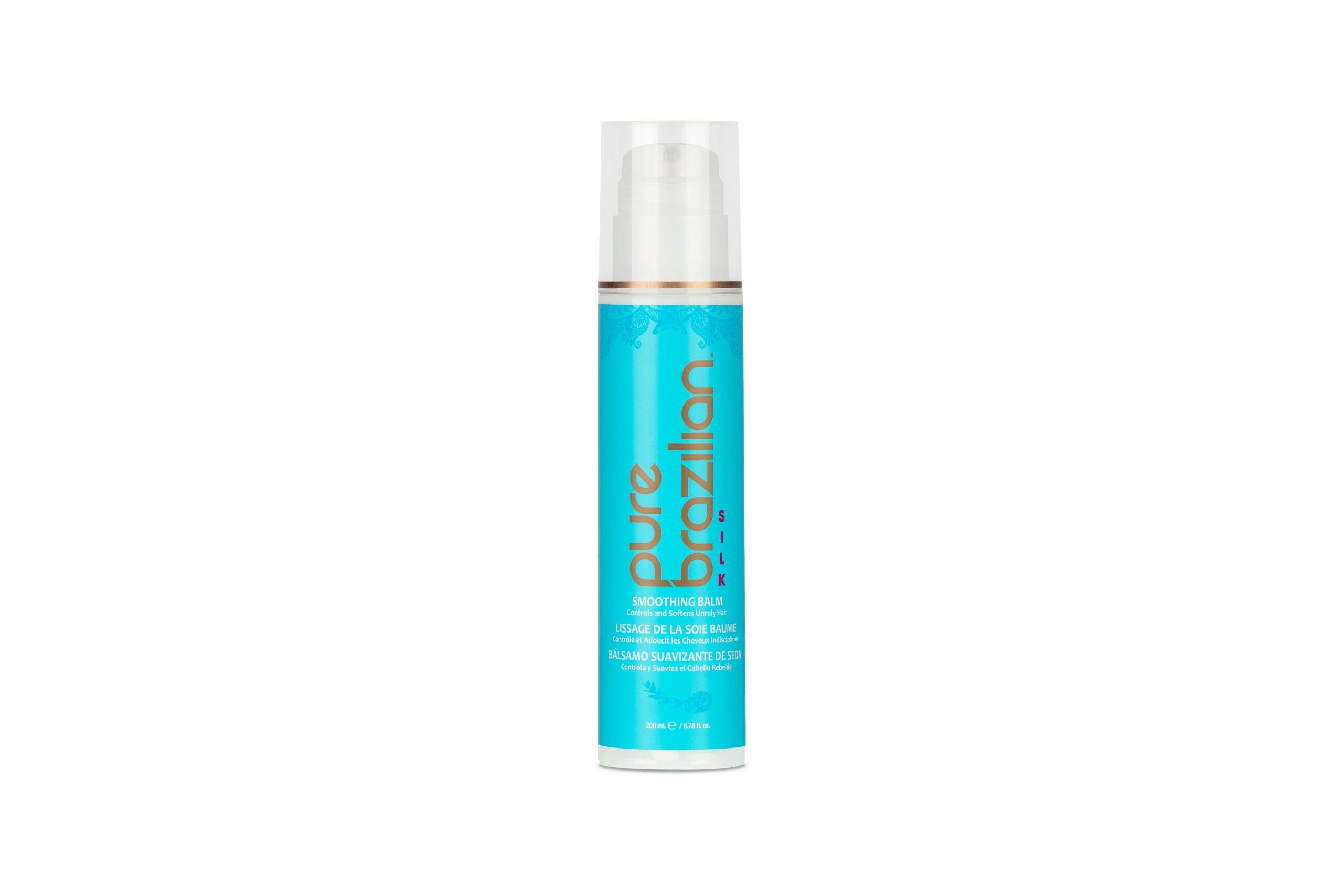 Made with Keratin Hydrolyzed Silk and Coconut Oil this smoothing balm controls and softens unruly hair. Features a heat and humidity-resistant formula that will leave your hair feeling light bouncy and gorgeously sleek. Use regularly before styling for faster drying more manageable hair with fewer tangles less frizz better hold and smoothness that last. Salon perfect results every time! Retails for $30 on Amazon and at https://purebrazilian.com/collections/essential-home-care/products/smoothing-balm
Manufactured in Brazil Pure Brazilian offers the best hair smoothing system on the market. A hallmark of professionalism and exceptional haircare Pure Brazilian's products feature an easy-to-apply formula give radiant shine strengthen the cuticle eliminate frizz and improve hair health by protecting the cuticle. These hair essentials have a special formulation of minimal chemicals to give maximum results. Hair color pops as cuticles are sealed with moisture.
Wellness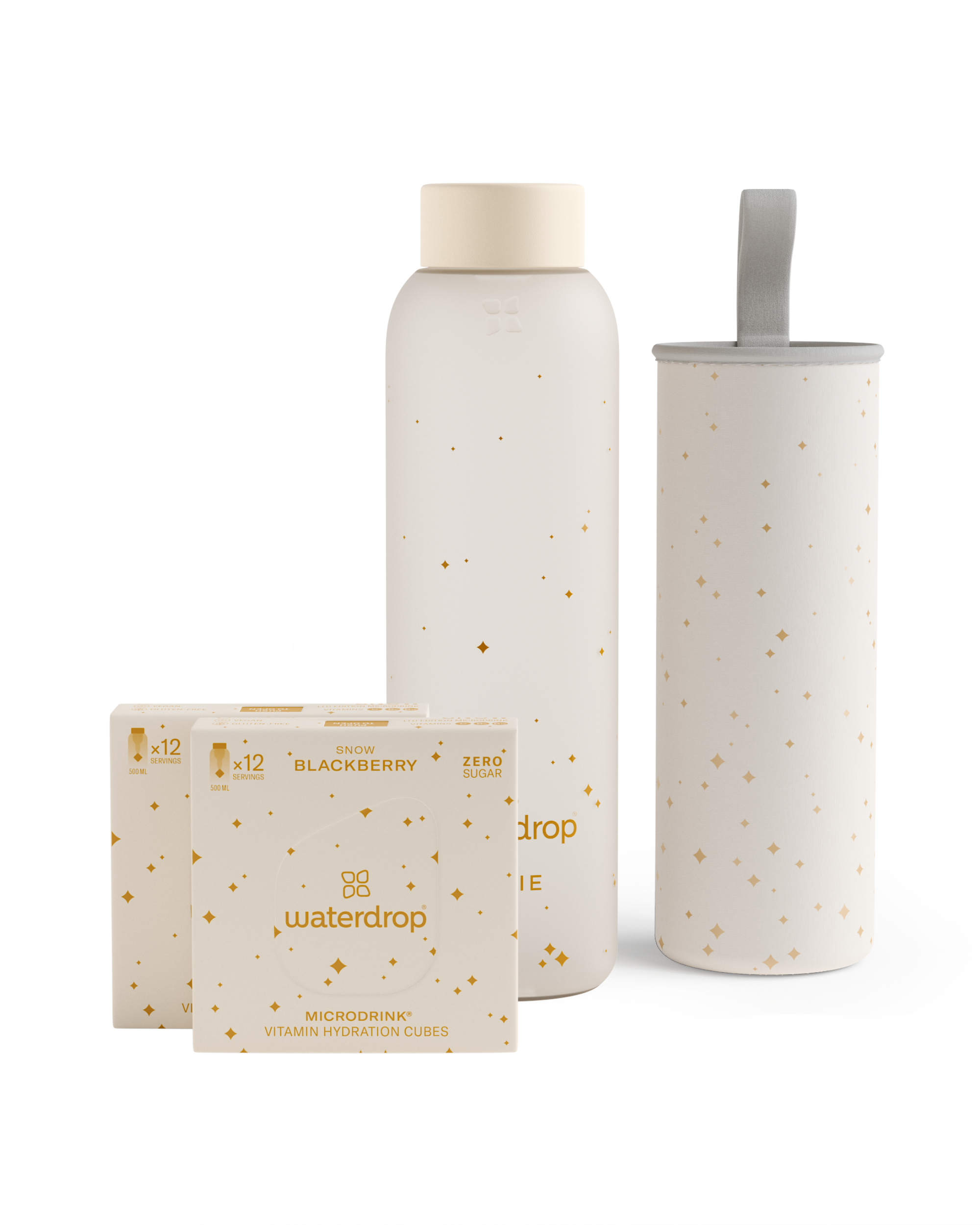 Unwrap the season of cheer with waterdrop's limited edition Rosie Huntington-Whiteley collaboration. Do it like Rosie Huntington-Whiteley and take your high-quality borosilicate Glass Bottle everywhere you go. With its elegant design, it's not only an eye-catcher, but guarantees winter hydration when you need it the most. Plus waterdrop and Rosie Huntington-Whiteley have teamed up for a Limited Edition "Snow" Microdrink flavor with the full-bodied combination of fruity blackberry, blueberry and apple.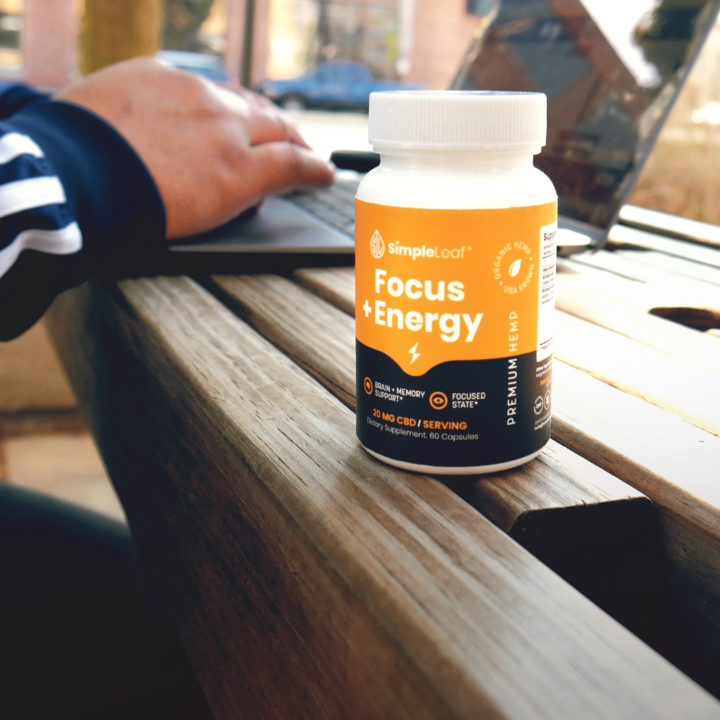 Unlock your potential with Simple Leaf's CBD focus and energy pills. This formula features synergistic ingredients that promote calm energy, mental acuity, and concentration to help you power through your day. Great with your morning coffee, or after lunch for a mid-day pick me up.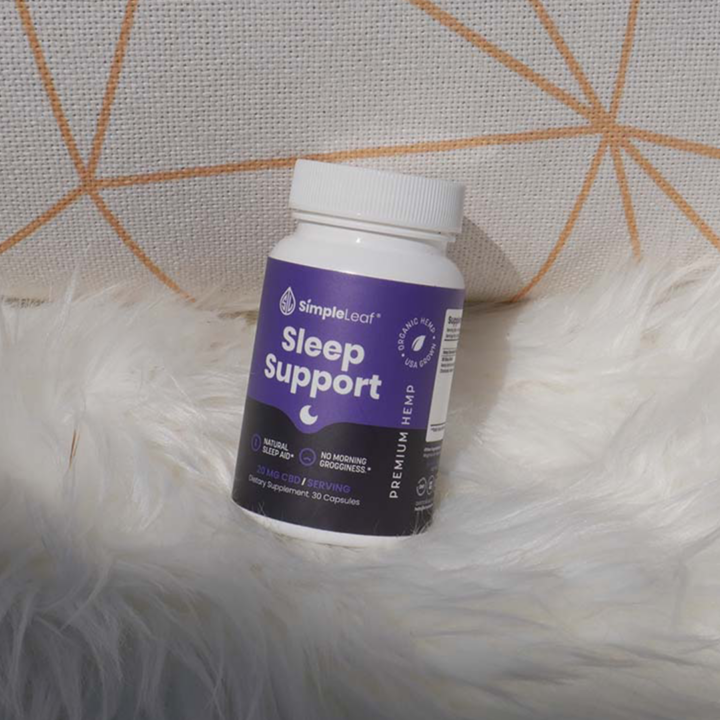 Get better sleep with this powerful plant-based sleep supplement. Sleep Support blends premium organic CBD with soothing herbal extracts to help you fall asleep, stay asleep, and wake up refreshed. It's the perfect blend of snooze-inducing ingredients.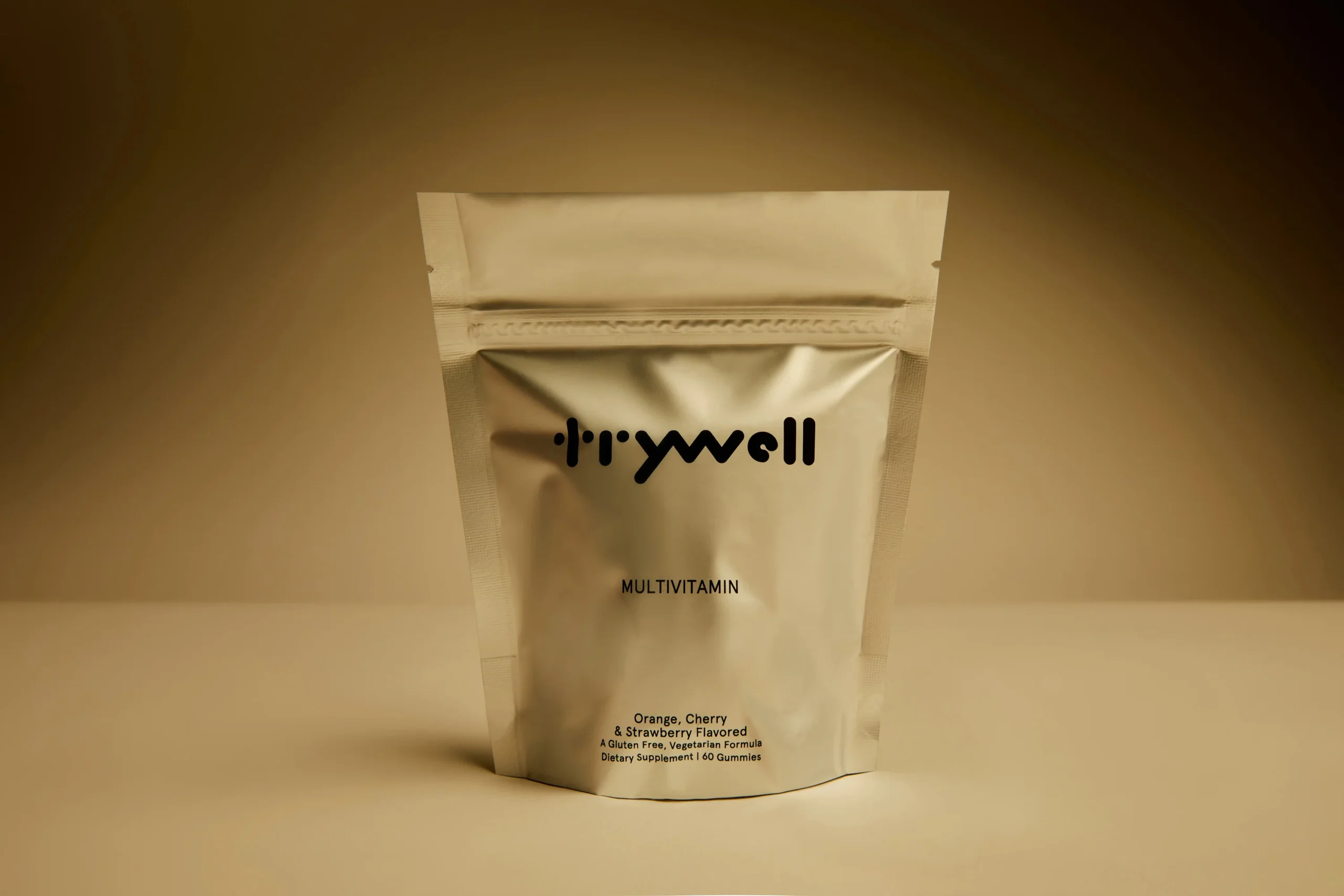 For most people, the daily intake of essential vitamins and minerals from diet alone is lacking, which is why a comprehensive multivitamin can be critical in replenishing and nourishing the body's reserves. This daily supplement compensates for the shortfall with vegan, gluten-free ingredients, combined with scientific advancements to make each gummy easily digestible for fast absorption. The benefits are substantial, including improved immunity and the support of the body's natural functions.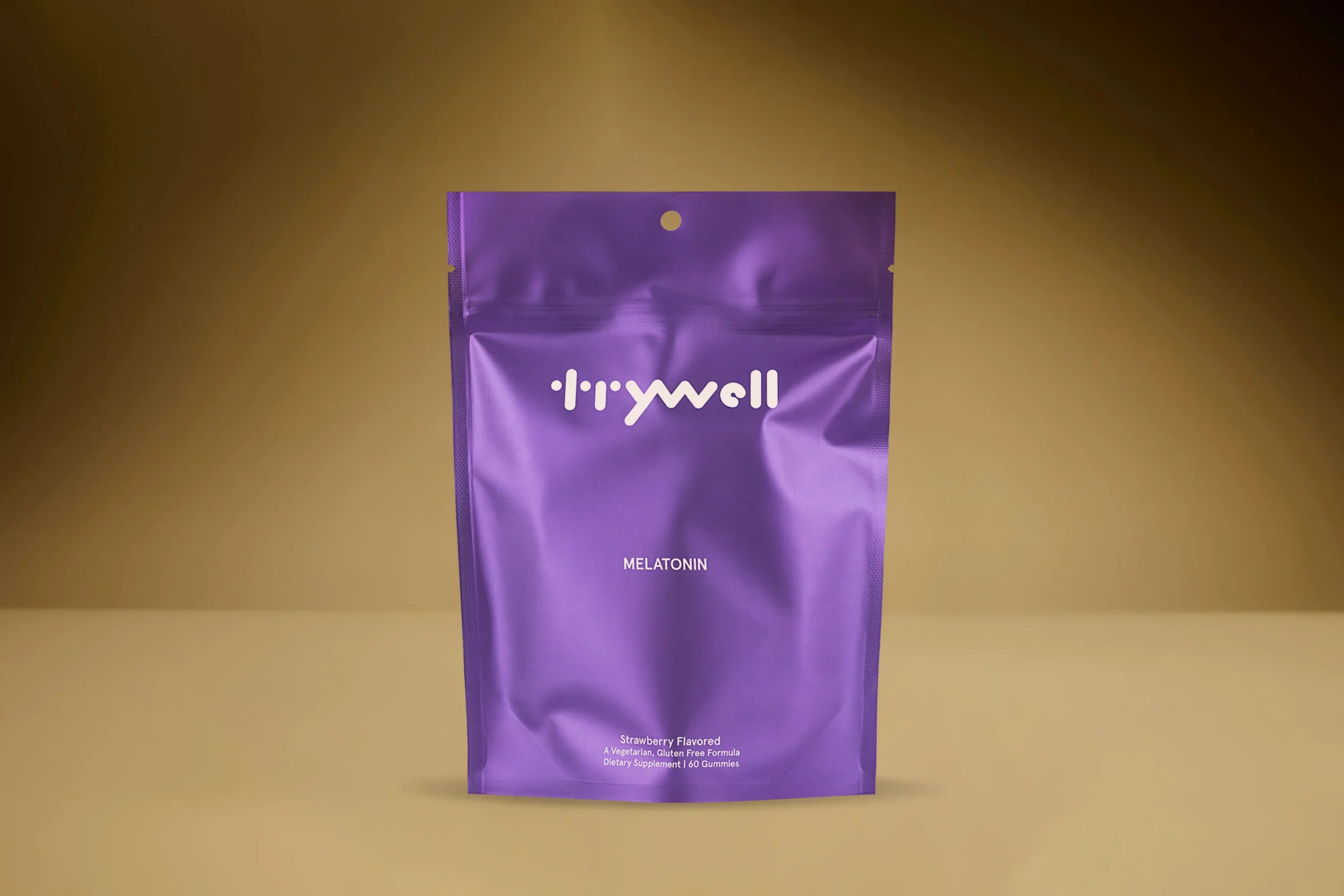 Melatonin is a hormone naturally produced in your brain in response to darkness, but exposure to light at night (like from your cell phone or TV) can affect production. Since Melatonin helps to regulate your body's sleep and wake cycles, occasionally taking our Melatonin Gummy Vitamins one hour before bedtime helps support restful sleep.
Thanks so much for reading all about our 2023 gift guide!
Have a great day!