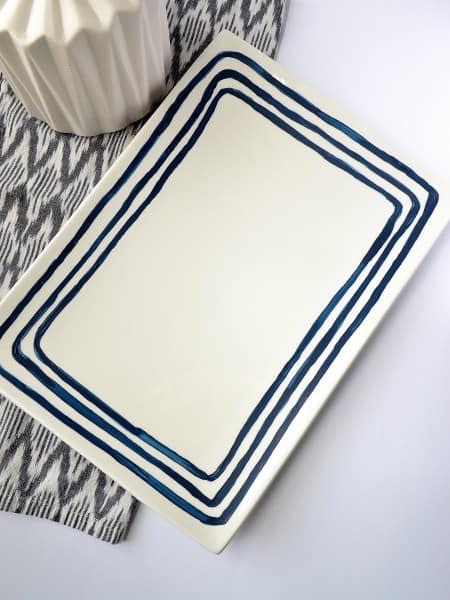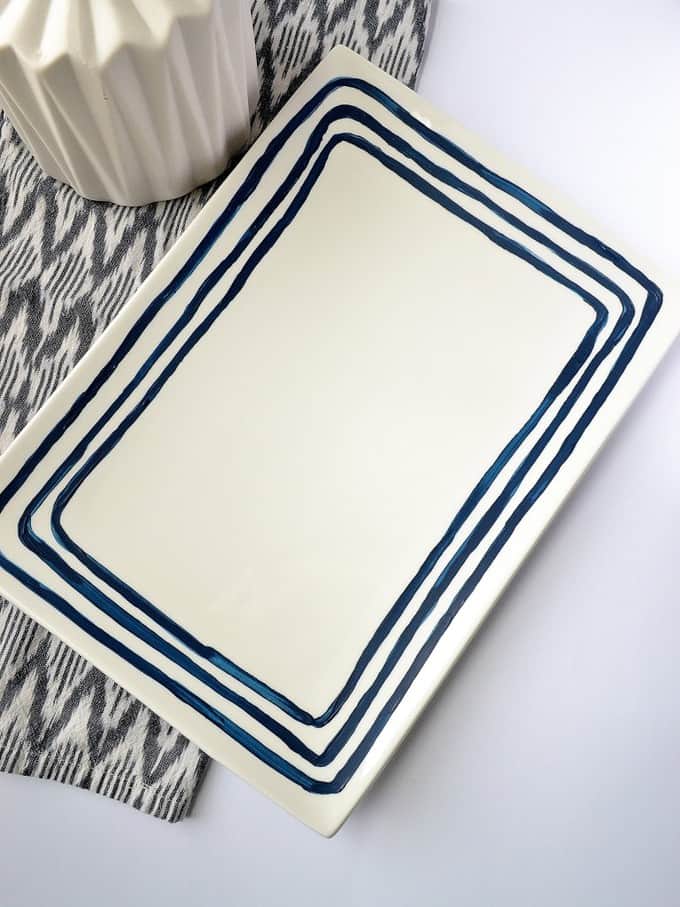 I always love a good Anthropologie find. When I saw this striped tray the other day, I loved it's simplicity and versatility. I also knew I could make my own ceramic painted plate for a small fraction of the cost…
Materials:
Ceramic Tray
Paintbrush
Acrylic or Ceramic Paint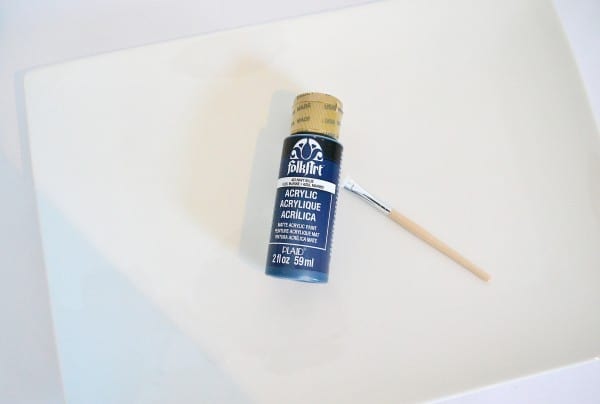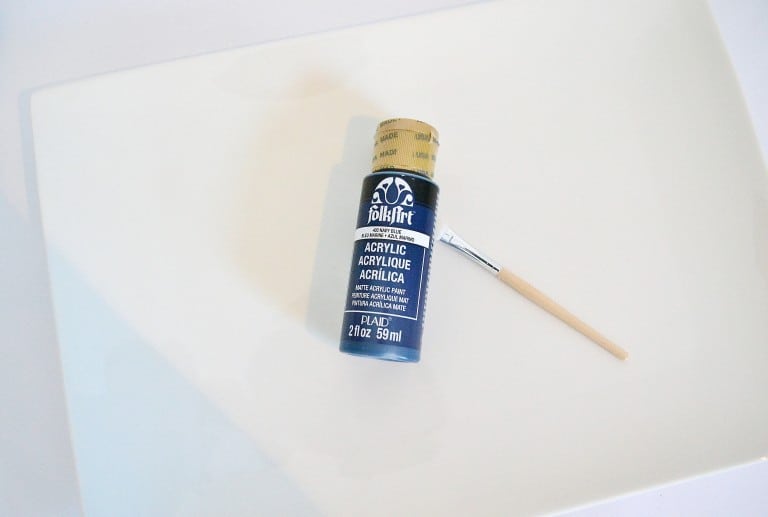 Step 1: I wanted to freehand my lines, but wanted a little bit of a guide to work with. I knew I wanted three lines going around the tray, so I started by putting three dots in each corner, plus three dots on the long side of the tray. This way, I could still get that freehand effect, but with a little help…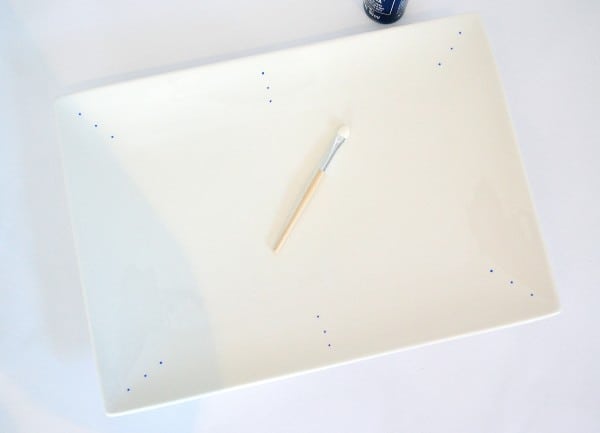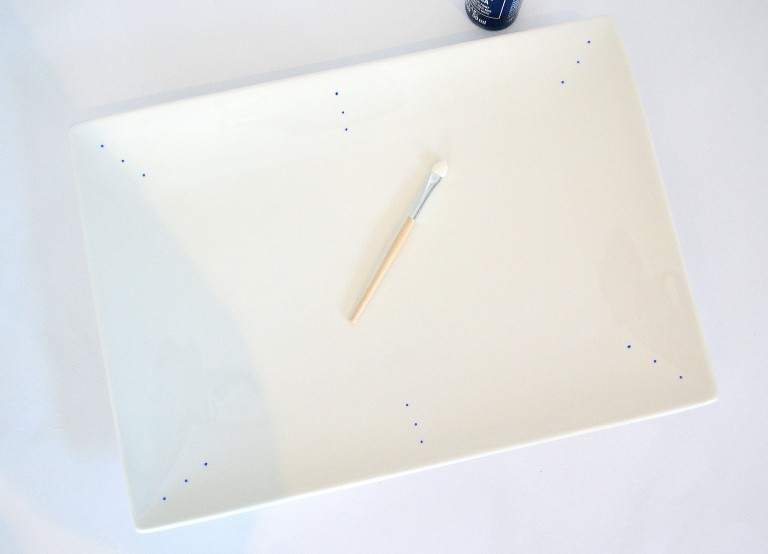 Step 2: Add a bit of paint to your brush (yes, I did switch out brushes…the paintbrush held more paint than the foam brush did), and carefully draw your lines. Let dry, and touch up as needed.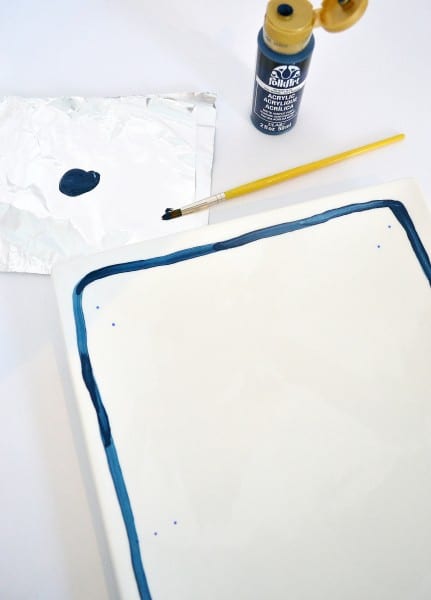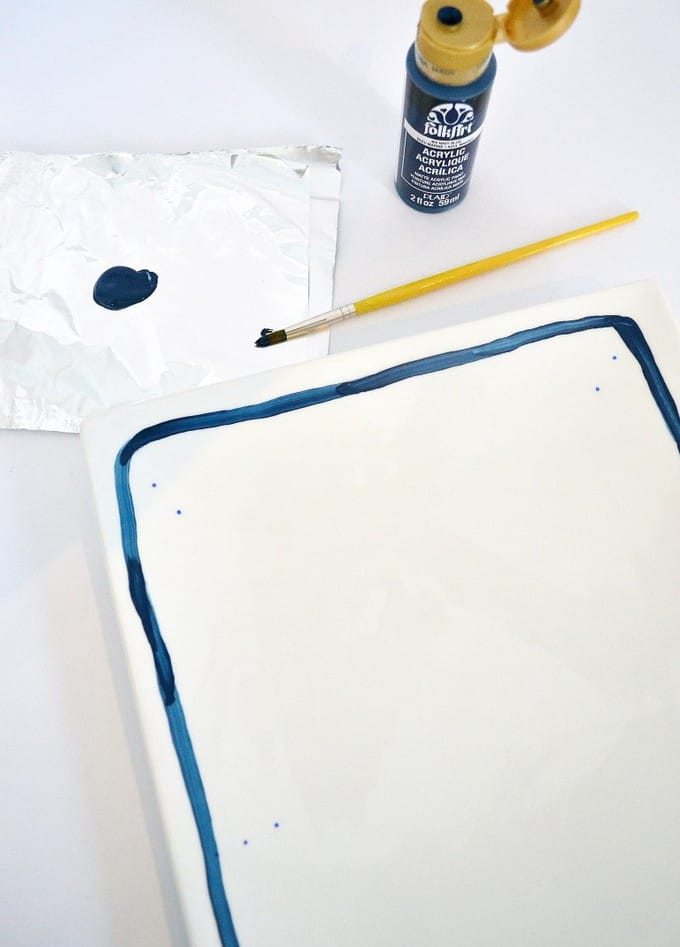 Let dry completely, and that's it!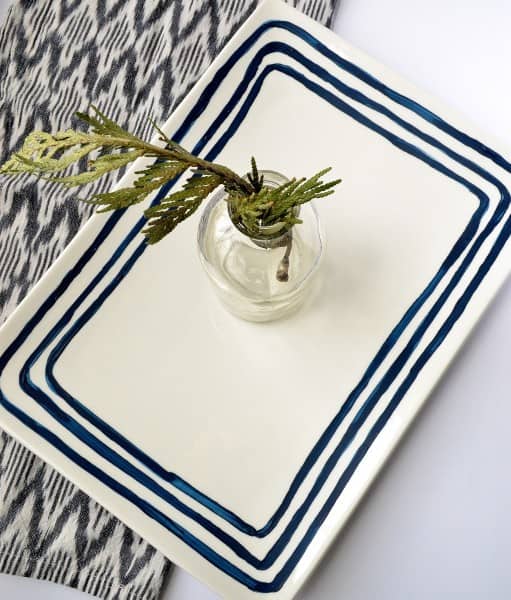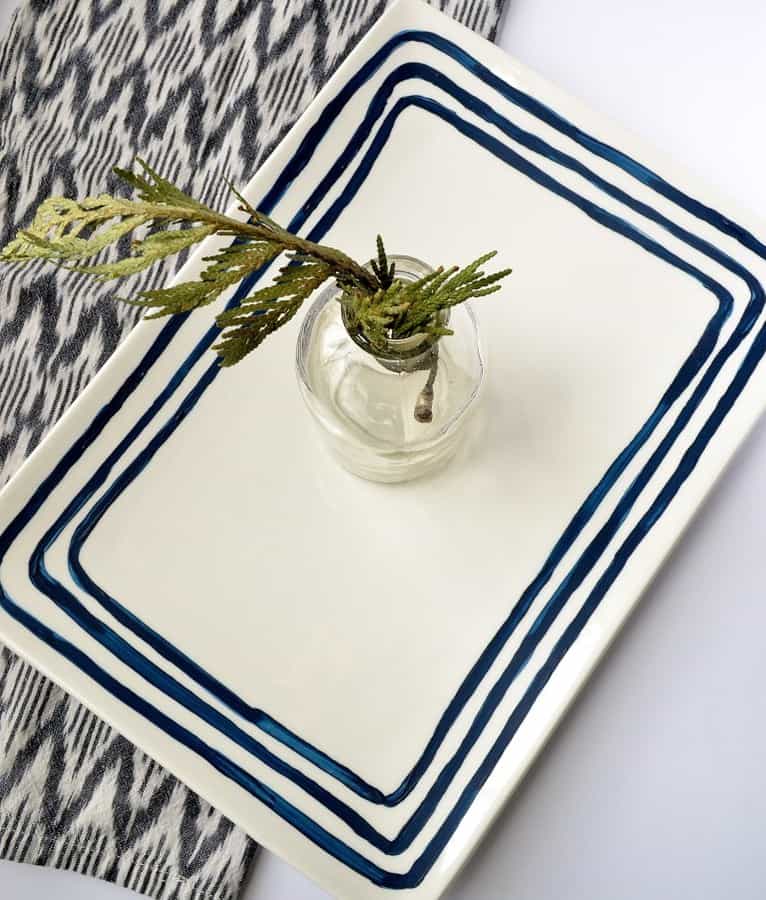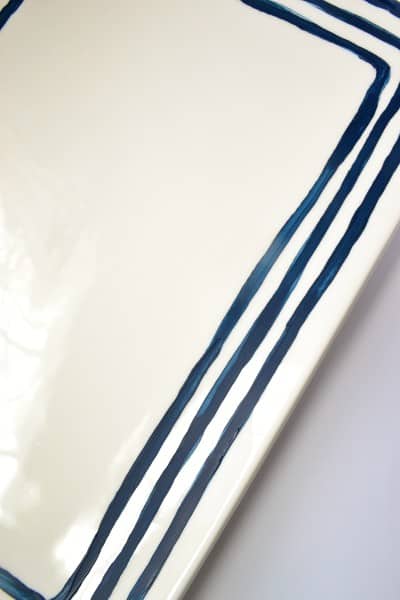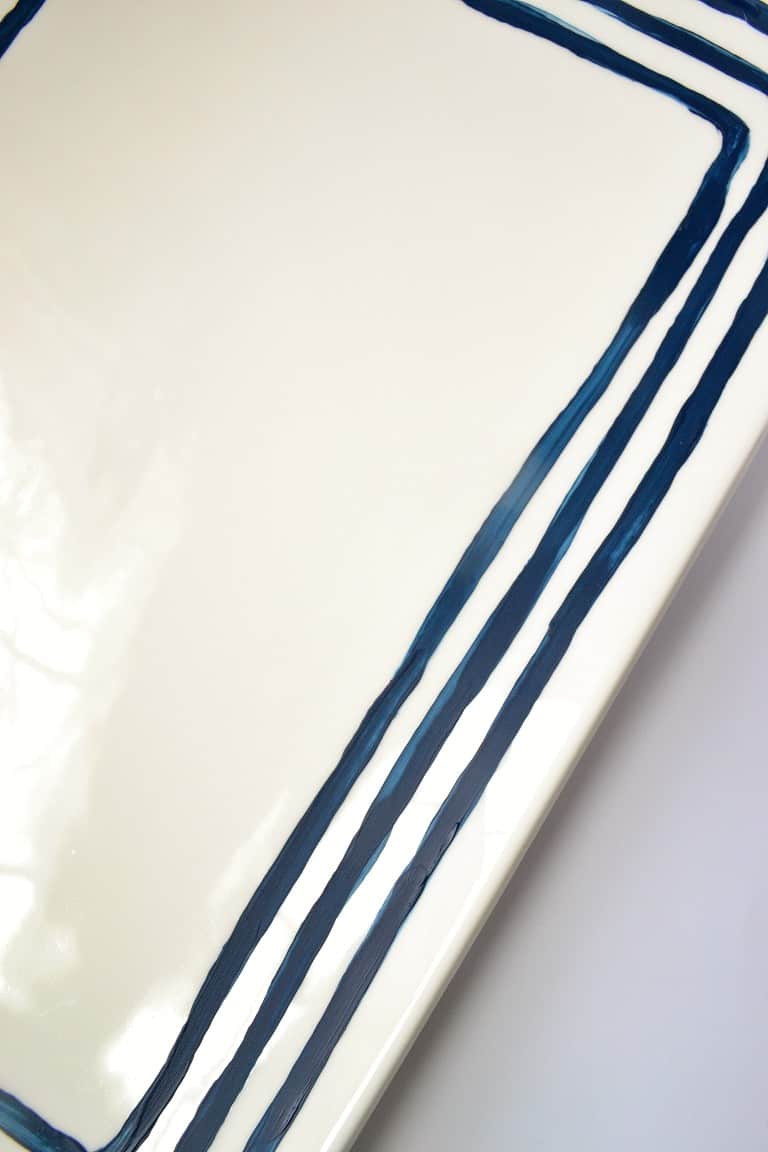 And because it's always fun to compare side by side…here's Anthropologie's version….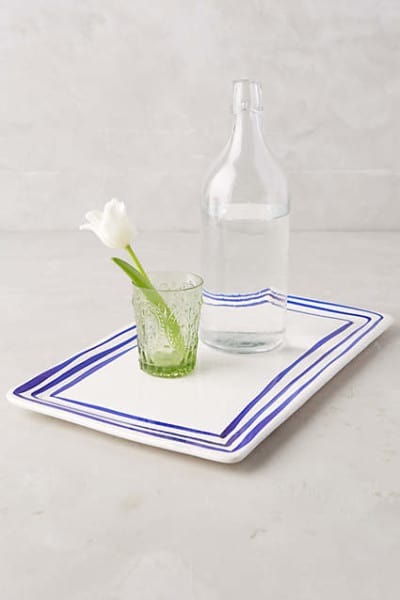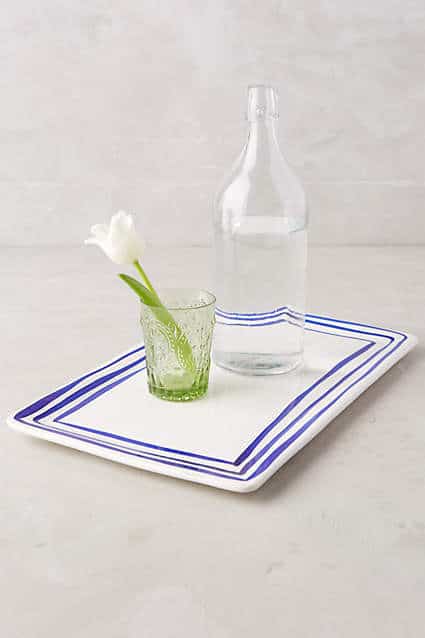 …and mine!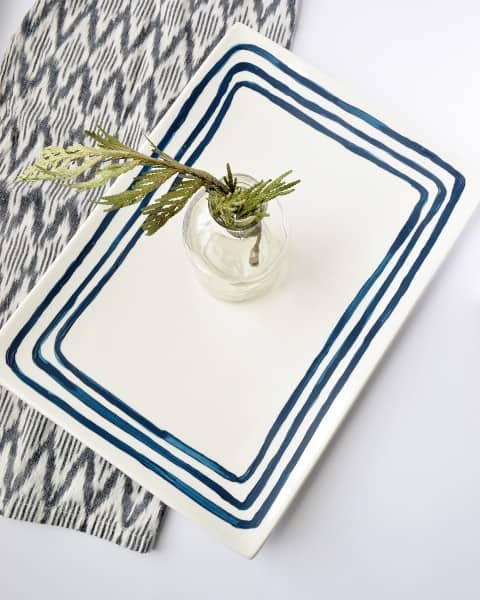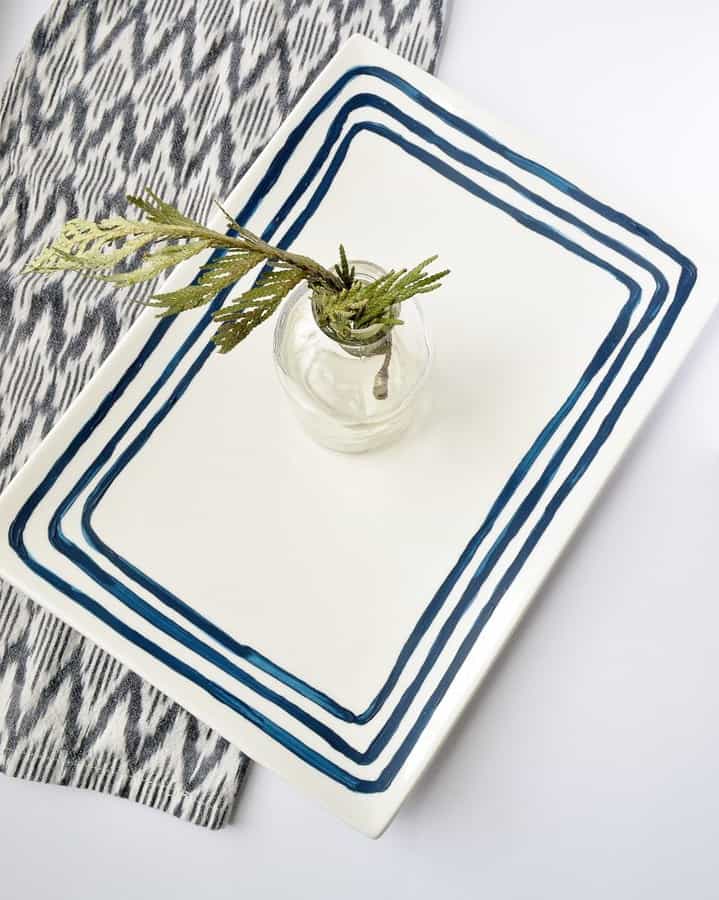 Thanks for reading all about my Anthropologie DIY ceramic striped tray! Have a lovely day!