A Balloon Pop Scavenger Hunt is an easy and exciting way to let your kids know that a big adventure awaits! Scavenger hunts for kids are so much fun; this one uses balloons and letters so kids can unscramble the letters to figure out where they're going. Perfect for vacations, or even just fun outings. Free printable included!

This Balloon Pop Scavenger Hunt is one of the most fun activities I've planned for my kids this year. They had such a great time popping the balloons, unscrambling the letters, and figuring out where we were going!
This was a surprise trip that we fit in around a school holiday. Adding a Balloon Pop Scavenger Hunt to the festivities made it all the more fun!
Keep reading for the full how-to, AND a free printable to plan your own scavenger hunt!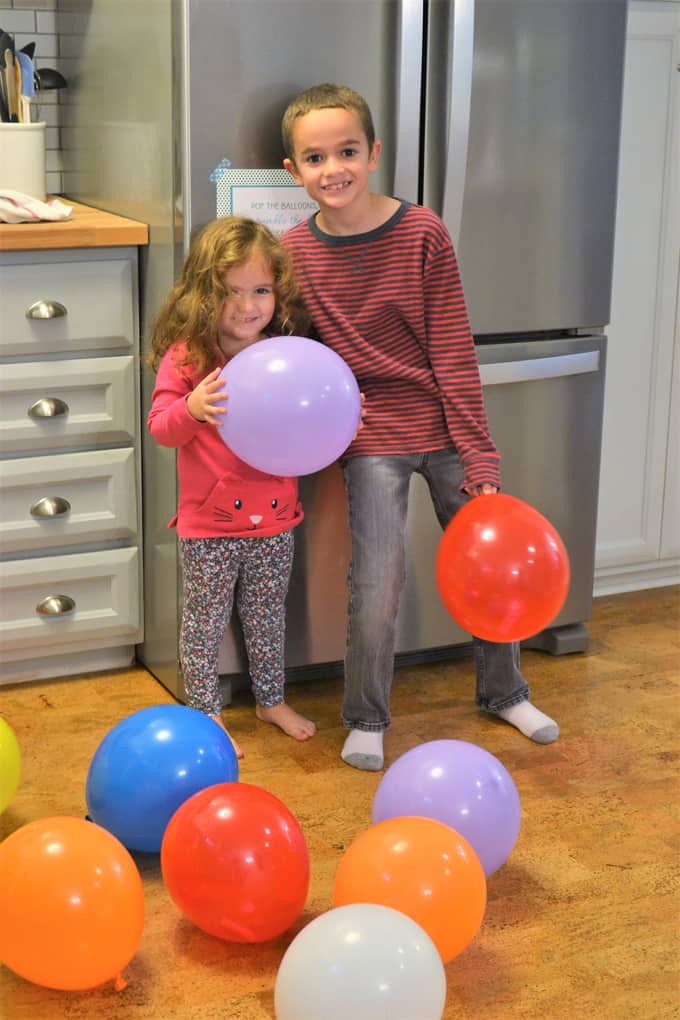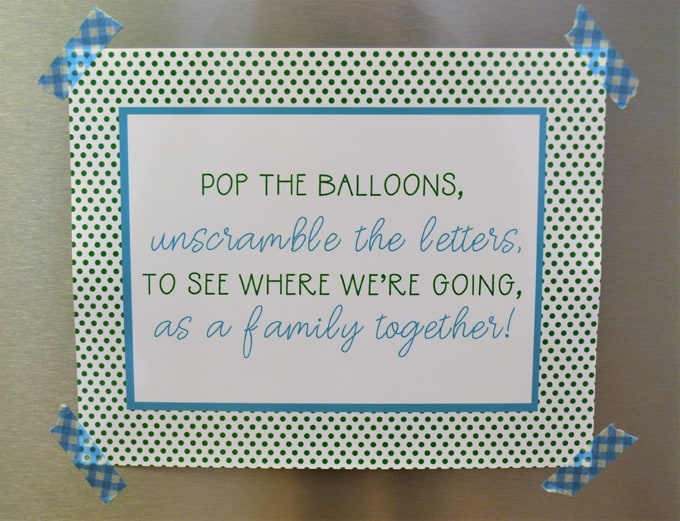 First, you'll want to print out the Balloon Pop Scavenger Hunt Free Printable. It prints best on 8.5″x11″ paper, either cardstock or glossy photo paper.
Then, in your word processing program, type out the letters you want your kids to unscramble. I made each word a different color, so that it would be a bit easier to unscramble. Print out your letters and cut out each letter.
Roll each letter and place inside a balloon. Blow up each balloon, and you're ready for the hunt!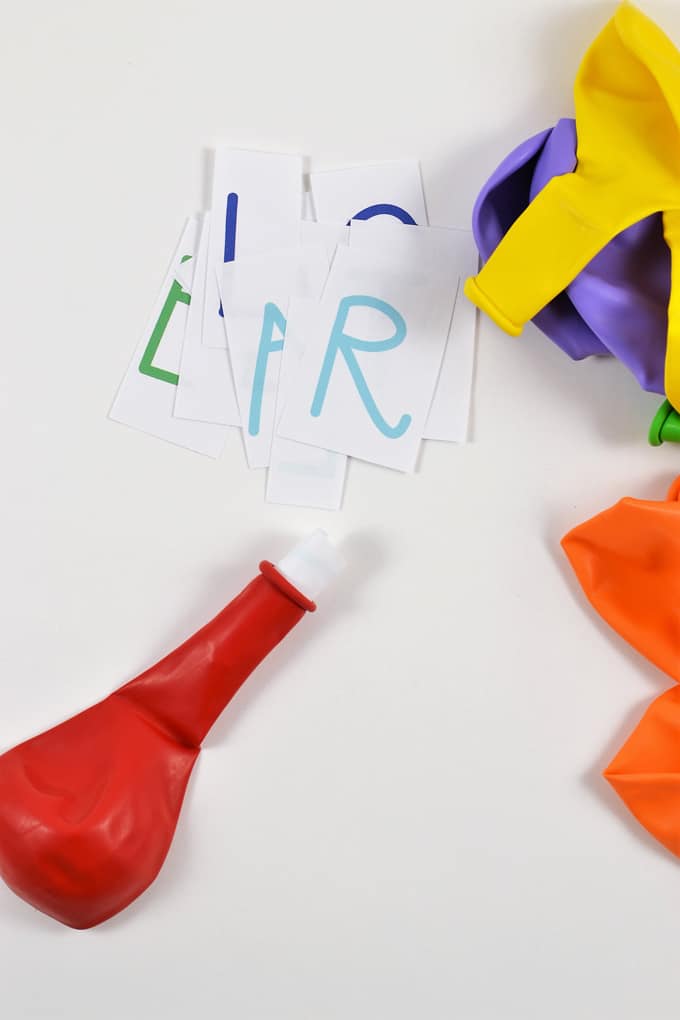 I taped our note to our refrigerator and spread the balloons around the kitchen floor. Our oldest read out the note, and then I gave each kid a wooden skewer to pop the balloons.
As they popped the balloons, they collected the letters and placed them on our dining room table. After they had all the letters, the unscrambling began!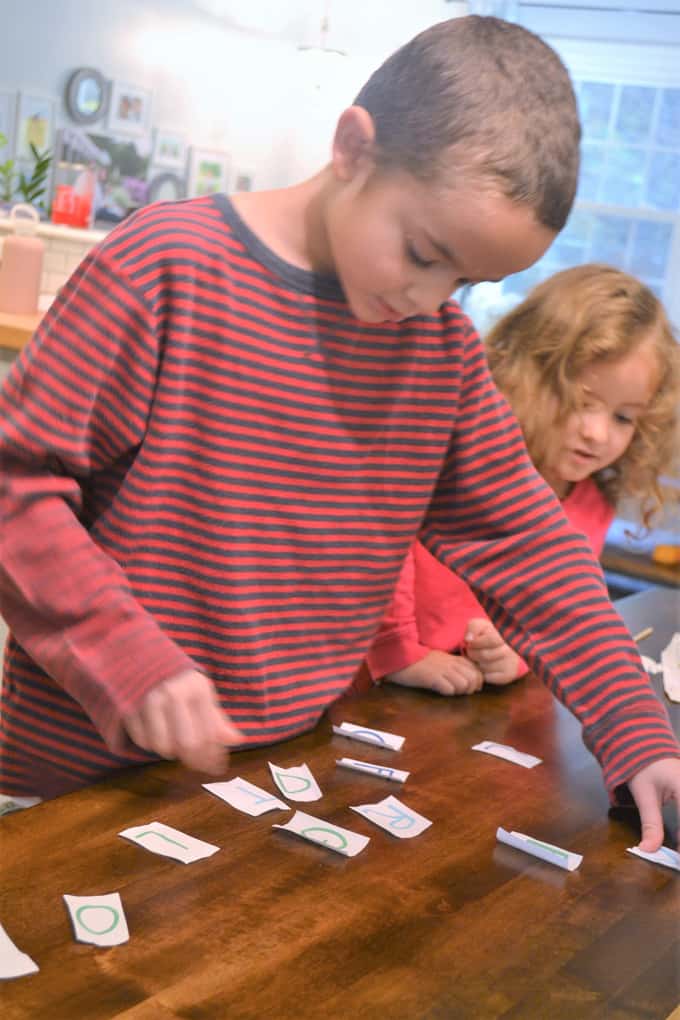 I just love easy, fun, and simple activities for my kids. They had so much fun with this one, and it was a cute way to let them know we were about to go on an adventure.
The excitement and anticipation while they popped the balloons and unscrambled the letters was so fun to watch.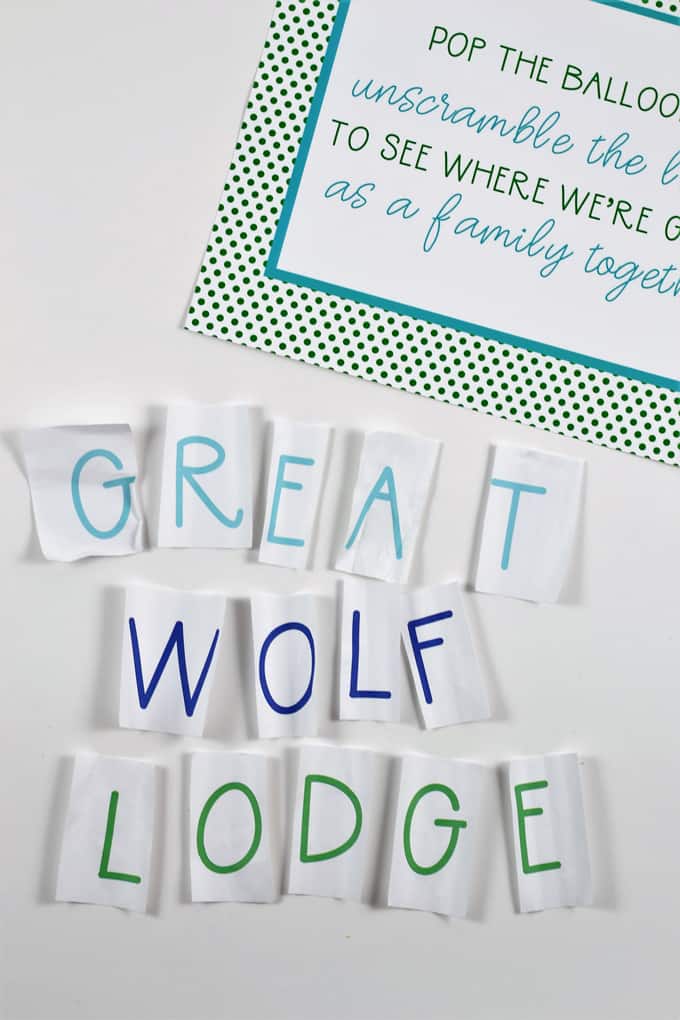 Looking for another easy way to count down to vacation? These Countdown to Vacation free printables are just the thing!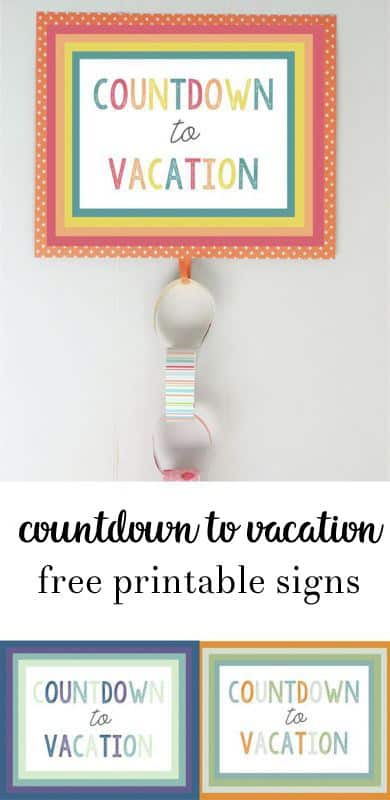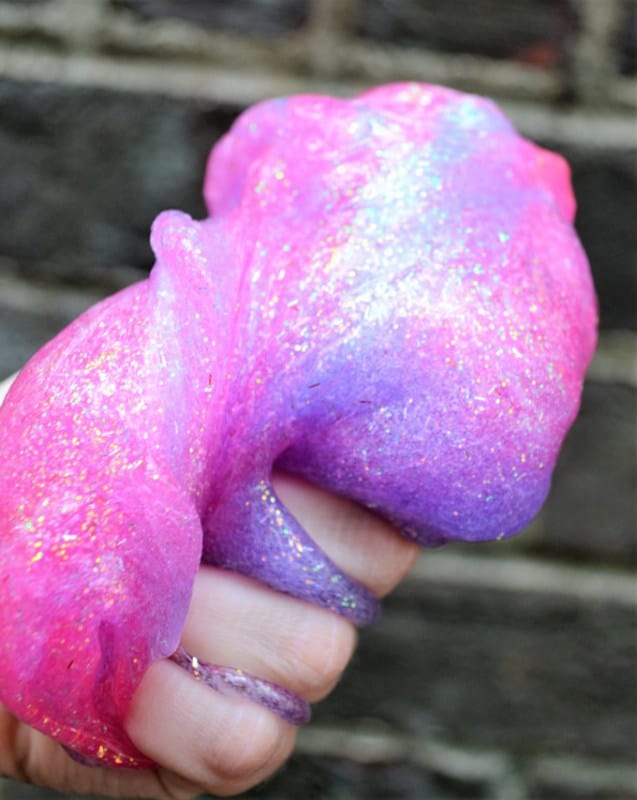 Need another easy and fun kids activity? Check out our family's favorite slime recipe!
Thanks for reading all about my Balloon Pop Scavenger Hunt! Have a fantastic day!