Last Summer, I had the chance to guest post over at one of my very favorite blogs, The Shabby Chic Cottage. I realized I never shared the tutorial here, so I wanted to do that today…enjoy!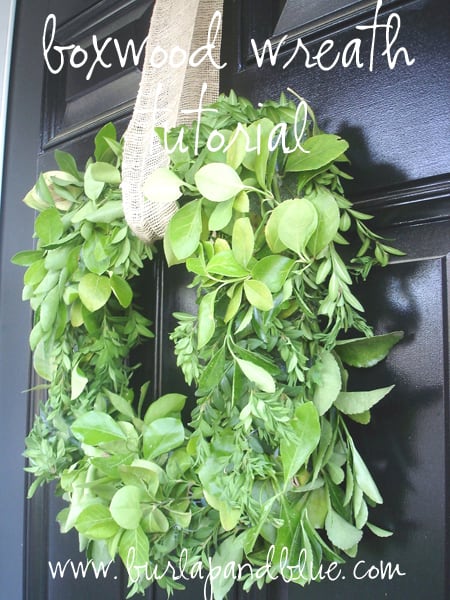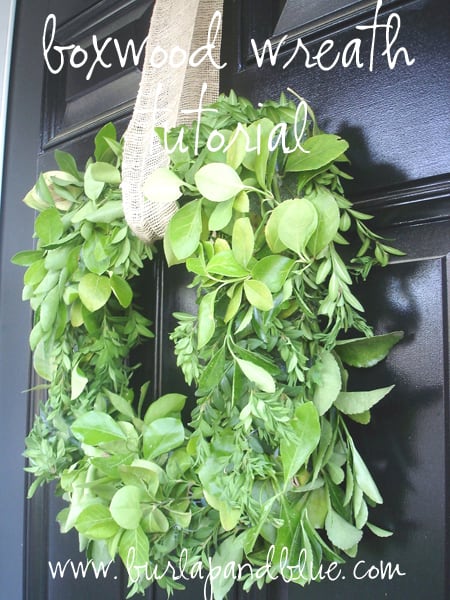 Easy, inexpensive and perfect for Summer-what's not to love about a boxwood wreath?
Supplies Needed:
Wreath form
Boxwood branches (real or faux)
Ribbon or fabric for hanging
Hot Glue
 Step 1: Gather your supplies. I really wanted a square wreath, but couldn't find a square form anywhere. I did find, however, large sheets of styrofoam in the floral section at Hobby Lobby, and cut one down to size (12″x12″).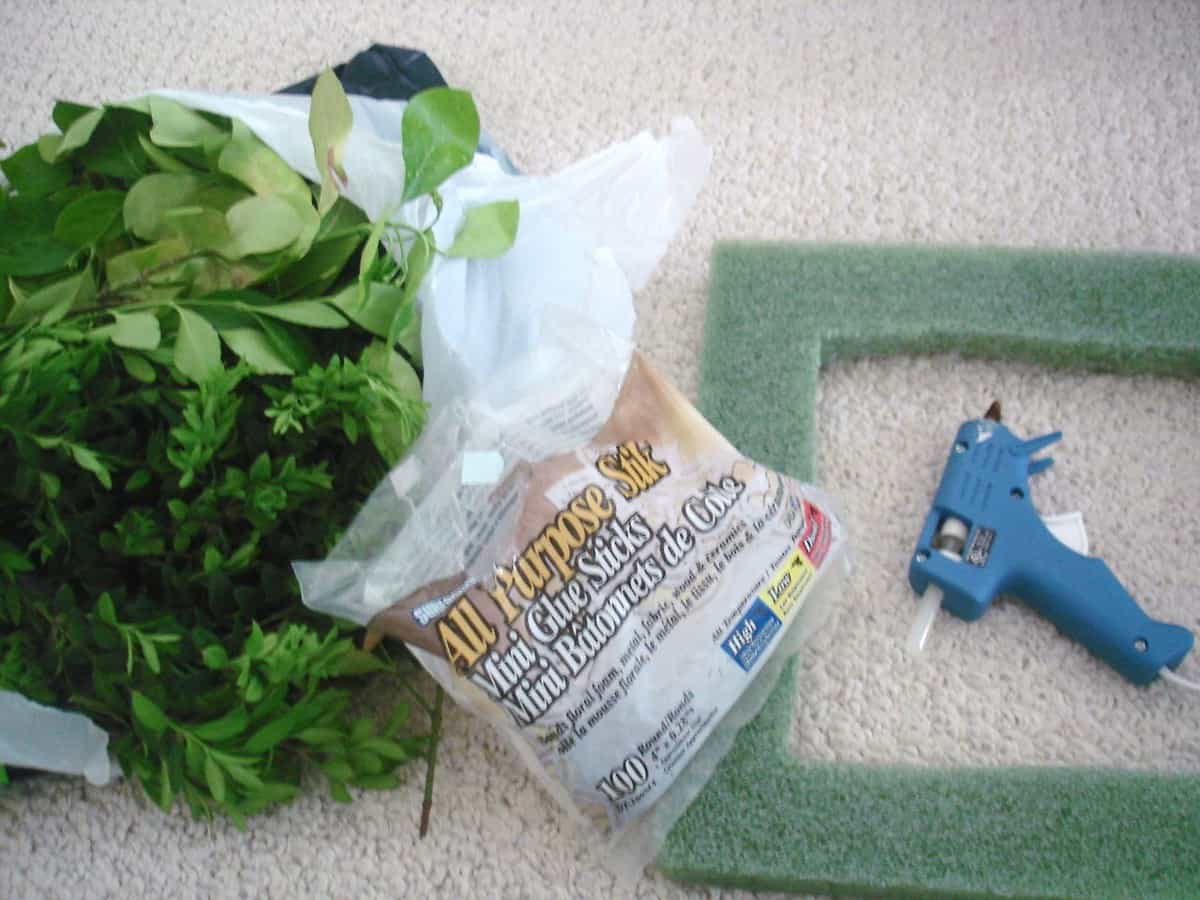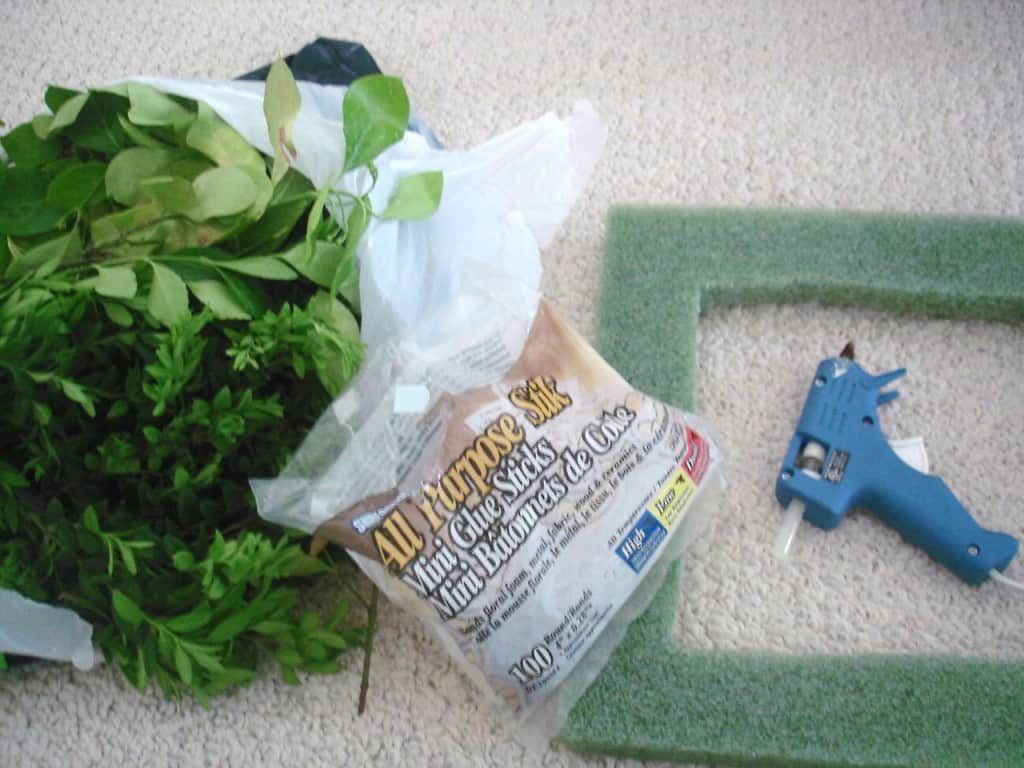 I also used real boxwood branches, and my wreath lasted about a month. If you can find realistic-looking faux branches, go for it!
Step 2: Using copious amounts of hot glue (why do I feel like I use that phrase in every tutorial I write??), glue your branches to your wreath form.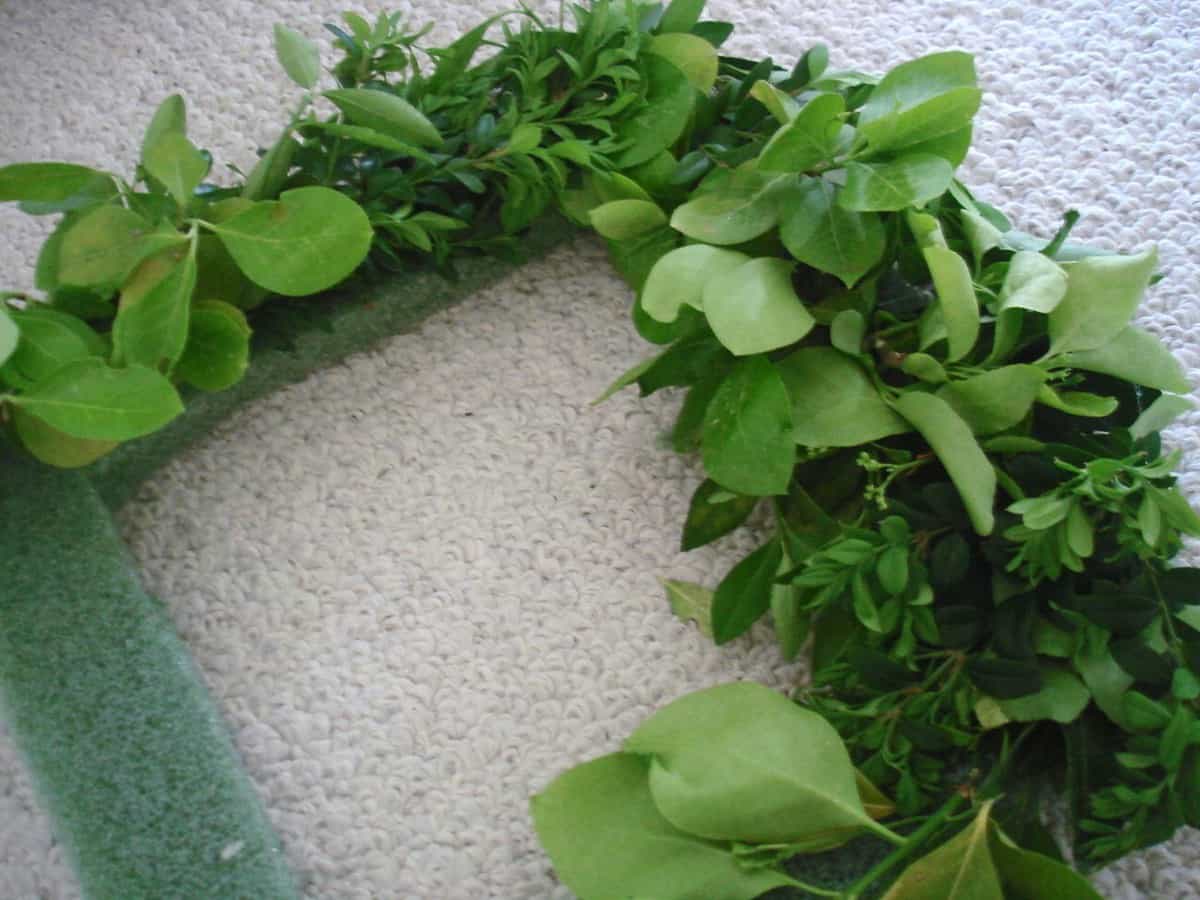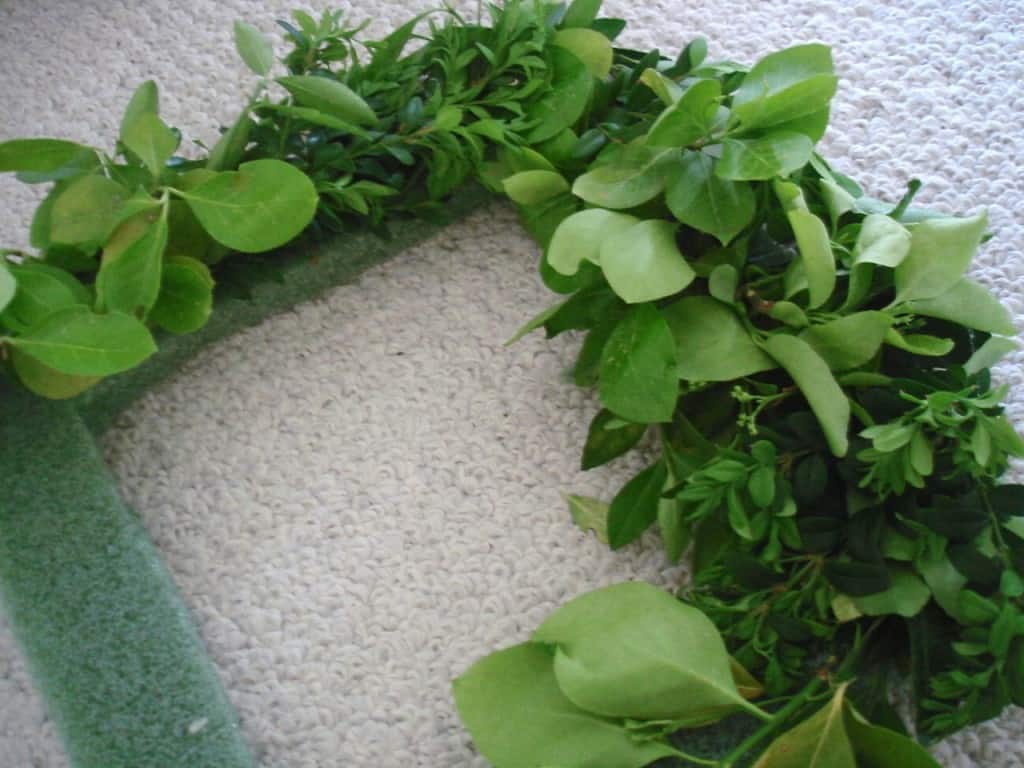 Step 3: Hang and admire!
The cool thing about this wreath is that you can easily personalize it by hanging an initial or seasonal object from it (starfish or sand dollar, perhaps?)
I hung mine using a length of burlap, but I think jute webbing, or even a linen fabric, would be fun.