For anybody who designs or crafts, is there anything better than amassing a collection of lovely fonts? I'm pretty sure there isn't.
I'm always on the lookout for beautifully-designed, on-trend fonts for reasonable prices, so when I came across FontBundles.net, and, more specifically, their Calligraphy Fonts Bundle, I couldn't wait to add them to my collection!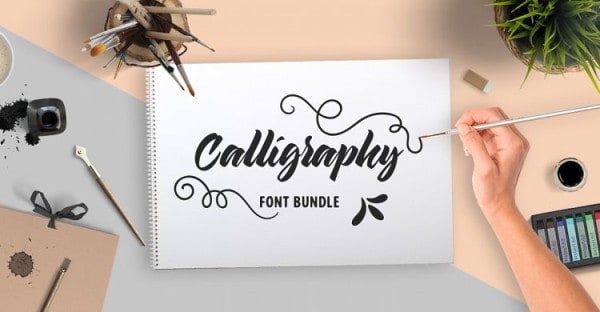 This bundle is on sale now, at 94% off, through May 14th. It contains 40 (yes, FORTY!) amazing fonts perfect for all of your design work.
Today, in honor of this new collection, I'm sharing 10 of my favorite calligraphy fonts! These fonts are perfectly suited to logos, business cards, printable files, and more, and comes with a Full Commercial License.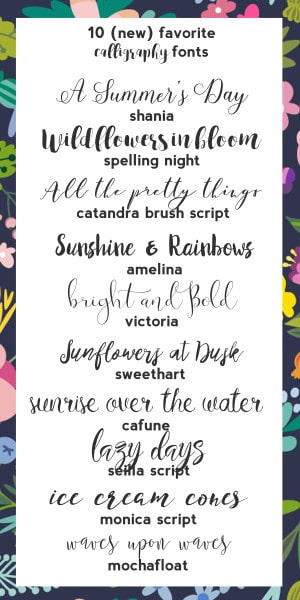 Looking to expand your collection even further? Check out Font Bundles' collection of FREE fonts to download! So many lovely fonts; I can easily spend all day downloading and creating with pretty new fonts.
You can find free fonts for cricut, too, if you have a cutting machine.
Which of Font Bundle's Calligraphy Fonts is your favorite?
*This post was sponsored by FontBundles.net, but all opinions are all my own.