We hope you enjoy the products we recommend. Just so you know, burlap+blue receives a commission from products purchased from this site. Oh, and one more thing, prices are accurate and items are in stock at time of publication.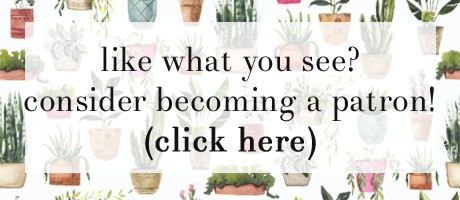 Cherry decor gets a bit of sparkle and glitter with today's easy craft…keep reading for the how-to!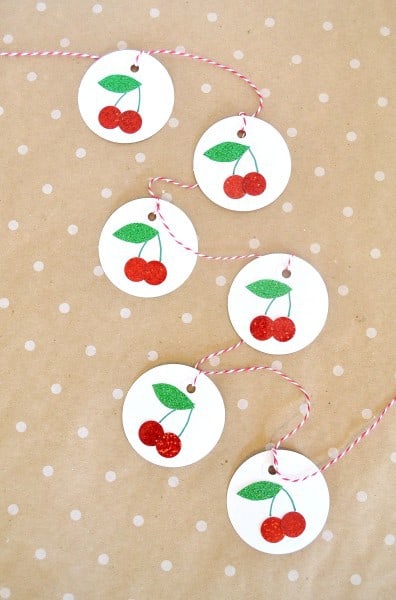 I love fruit-themed crafts and decor. They're summery, cute and perfect for around-the-house decor, kids crafts and party themes! Today, I'm sharing an easy cherry decor craft…a simple garland, perfect for the upcoming warmer months!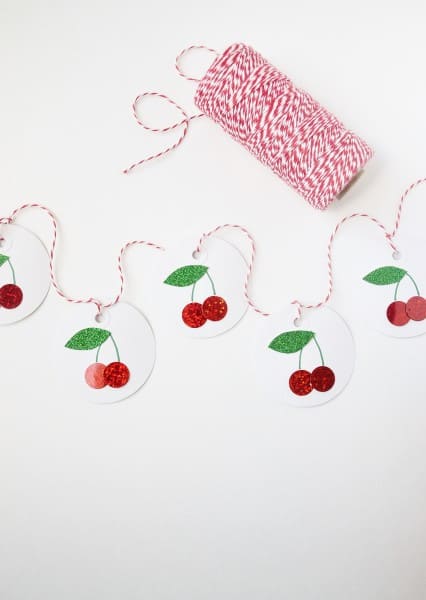 Materials:
Sequins or Pom Poms for the Cherries
Green Sharpie
White Gift Tags
Paper or Fabric for the Leaves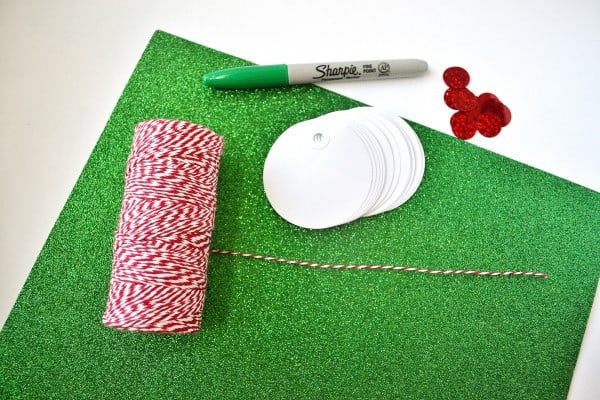 First, take your paper (I used this fun glitter paper I found at Hobby Lobby), and cut out a simple stem shape.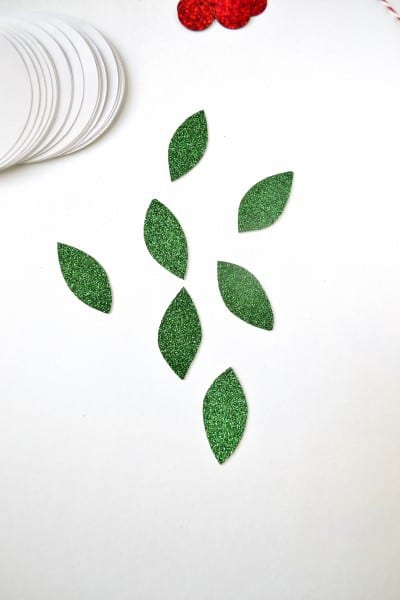 Next, glue your sequins or pom poms onto your gift tag, and use your Sharpie to add a stem.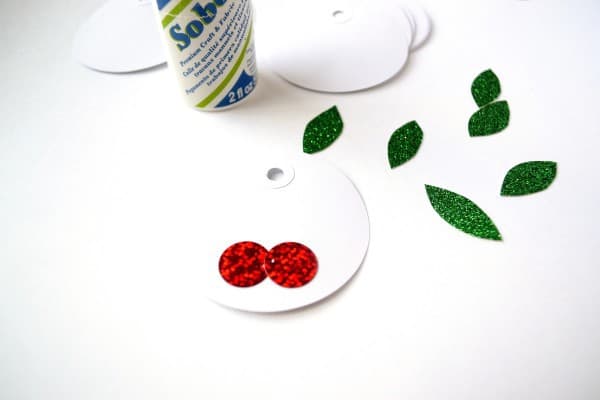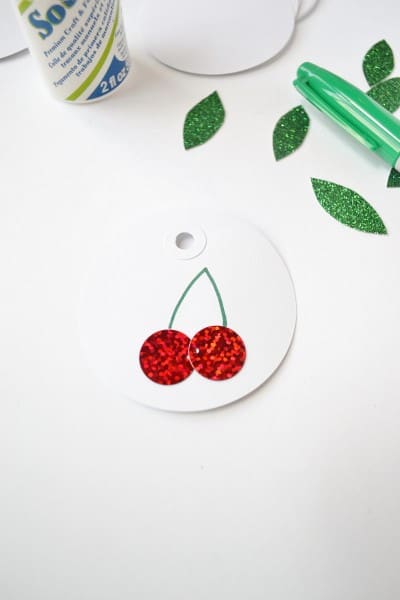 Glue your stem onto your tag, string onto twine (I used this red twine), and that's it!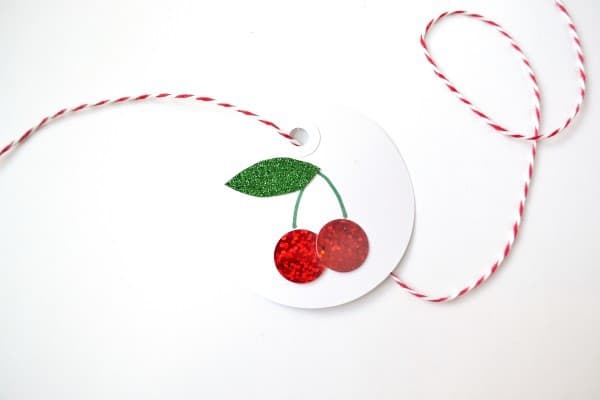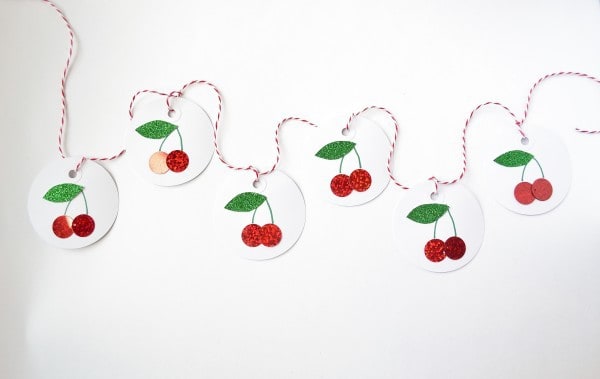 Super cute and fun. This is also a great kids' craft…let them get creative and choose not only the fruit, but what materials they want to use to create it!
Thanks for reading all about my cherry garland! Have a lovely day!