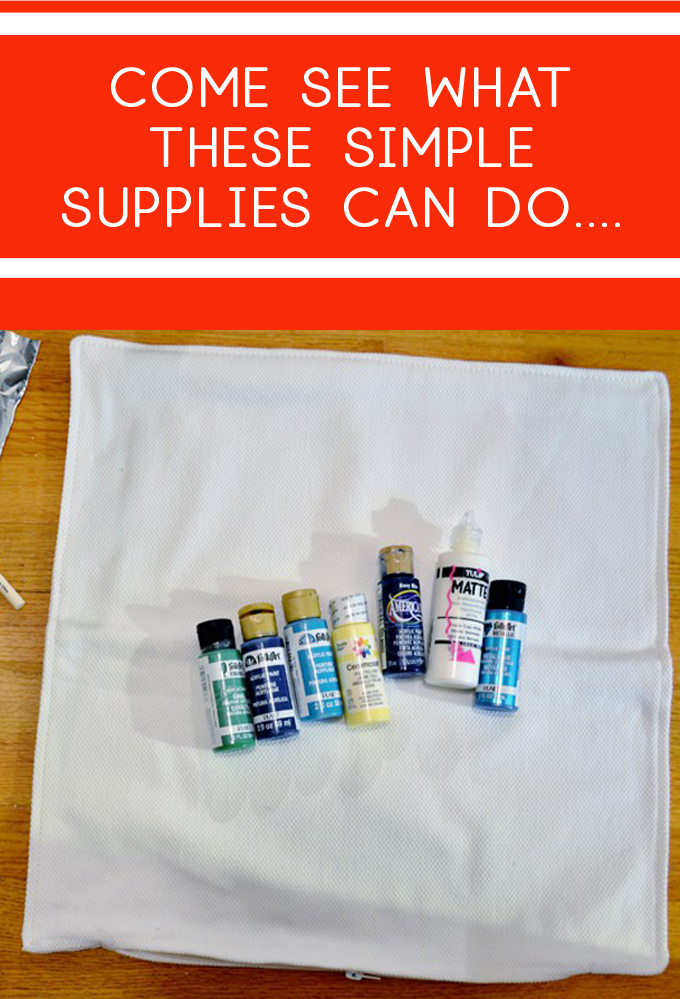 Another title I considered for this post? "The 80's Called and They Want Their Pillow Back." I know I can't be the only one who sees some 80's acid-washed fabulousness when I look at this pillow.
Even now, though, I can't decide if I really love this pillow…or really hate it. Either way, though, I'd love to try it again, but maybe in a different color palate.

I purchased a pillow cover from Ikea, and dug through my stash and found craft paints to coordinate with the colors in my living room.
I took a foam brush, and painted on lines of color, in a haphazard, random pattern. Because of the weave and texture of the fabric, though, it was taking a LOT of paint to completely fill in all the little crevices and such, so I just went with the uneven, worn look and crossed my fingers that it would turn out.
Here we are, almost done…just have the pink and yellow left to go!
After you're done, just wait for it to dry, insert your pillow form, and you're done!
So what do y'all think?! I'm planning on living with it for a few days and seeing if it grows on me. And even if it doesn't, it was a fun and easy project to undertake.
Have a lovely Monday!