Love eucalyptus branches? ME TOO! Drying eucalyptus is the perfect way to preserve your branches for decor, wreaths and more. Learn two methods in today's post.
There are few plants I love as much as eucalyptus.
It's inexpensive, beautiful in it's simplicity, and so veratile!
Eucalyptus branches look great alone in a vase, or you can pair them with other flowers for an eclectic arrangement. You also also use eucalyptus for wreaths, garlands, or even to make essential oils.
One of my favorite things to do with eucalyptus is to dry it.
Drying eucalyptus ensures that it lasts a long time, and you get the most value for your money!
Plus, it's easy to do! Today's post is going to show you two simple ways to do it…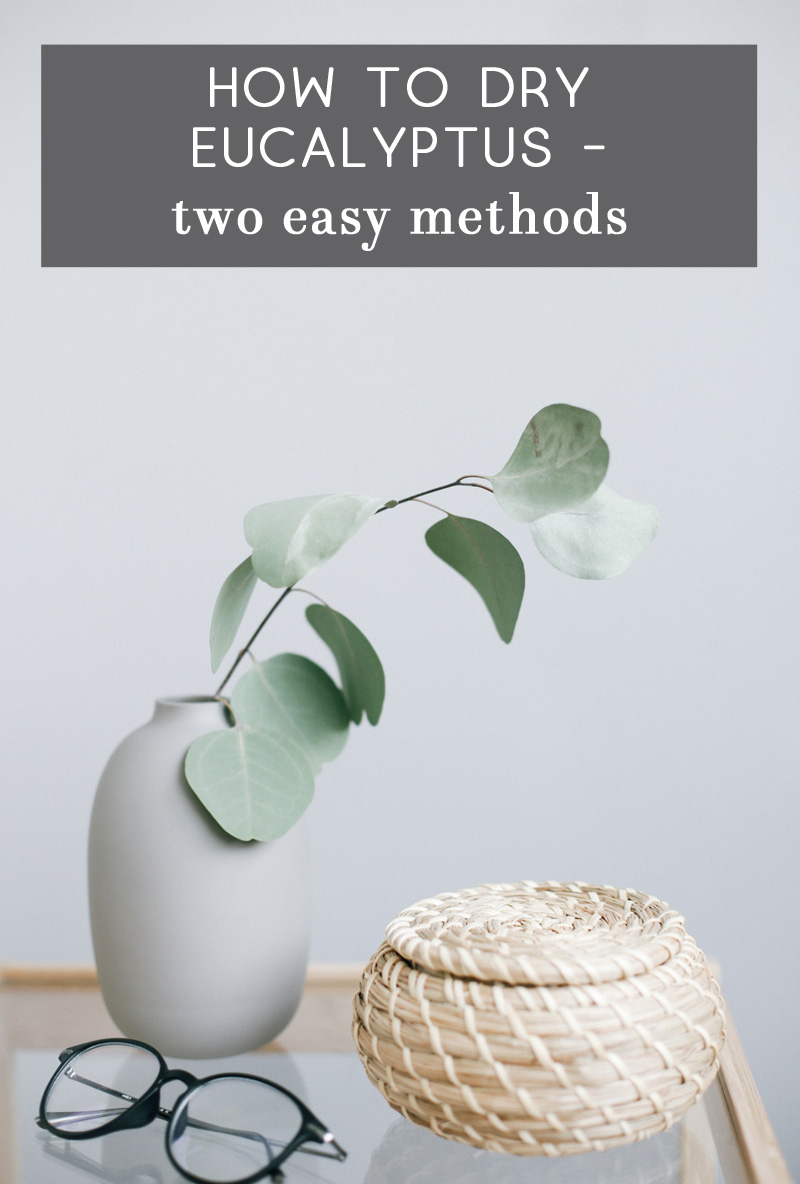 Before we talk about the two methods to drying eucalyptus, let's go over a few, brief facts on eucalyptus.
Eucalyptus is such an interesting plant-here's what you need to know about it….
What is Eucalyptus?
Eucalyptus is a tree native to Australia.
The dried leaves and oil are used to make various medicines and essential oils. You can buy eucalyptus branches fresh or dried.
The plant is believed to have a number of medicinal properties and health benefits, although most of them have not been confirmed by research.
Where to Buy Eucalyptus
My favorite place to source fresh eucalyptus branches is Trader Joes.
They almost always have a large selection in stock, and it's priced inexpensively-usually under $5 for several branches.
I've also seen eucalyptus at grocery stores. Around the holidays, I've even seen it dried and spray painted gold, which is super festive and lovely for sticking into vases around your home.
How long does dried eucalyptus last?
If it's stored carefully (remember, dried eucalyptus can be a bit fragile!), dried eucalyptus can last months, sometimes even years!
Keep dried eucalyptus away from pets, moisture, and direct sunlight to help extend the life of your eucalyptus.
Ok, now for the two methods for drying eucalyptus.
How Do You Dry out Fresh Eucalyptus?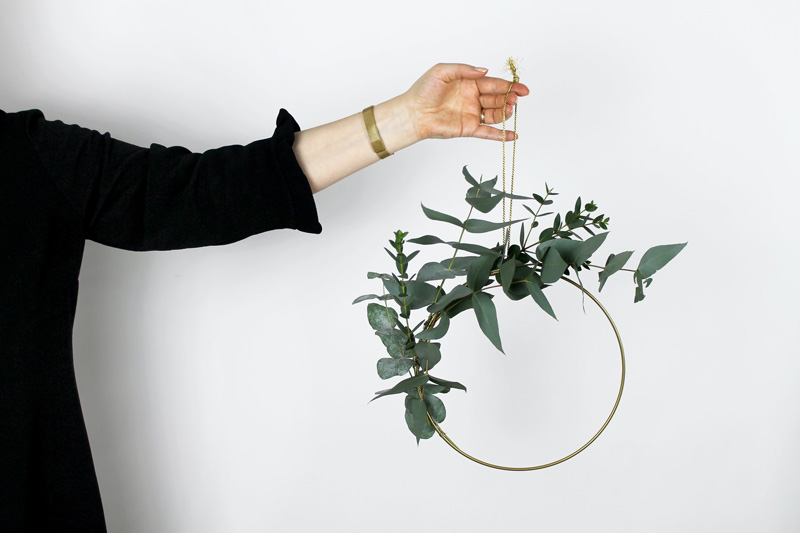 Drying Eucalyptus with Vegetable Glycerin
To dry eucalyptus with vegetable glycerin, here's what you will need:
vase or container
hammer
scissors
water
spoon
saucepan or pot
This method drys eucalyptus stems as the glycerin sucks the moisture out of the stems and leaves.
Trim your stems
First, trim your eucalyptus branches to your desired length.
Choose a vase
Choose a vase where the eucalyptus stems are able to touch the bottom (this will help them absorb the liquid).
Smash the ends of the stems
Use the hammer to gently smash the ends of your eucalyptus stems. This will help the stems absorb the maximum amount of your glycerin mixture.
Create your mixture
Combine one part vegetable glycerin and two parts water in your pot or pan.
For most applications, one cup vegetable glycerin and two cups water will be adequate. For a larger container and a lot of stems, you may want to make more of the glycerin mixture. You'll want your stems fully submerged in the solution.
Bring to a boil, while constantly stirring with a spoon until the glycerin has fully dissolved into the water.
Pour glycerin mixture into container
Carefully pour your mixture (remember, it's hot!) into your container and let cool for 5-10 minutes.
Insert Stems
Add your stems to your vase with the glycerin mixture, ensuring that each stem is submerged about three inches or so deep.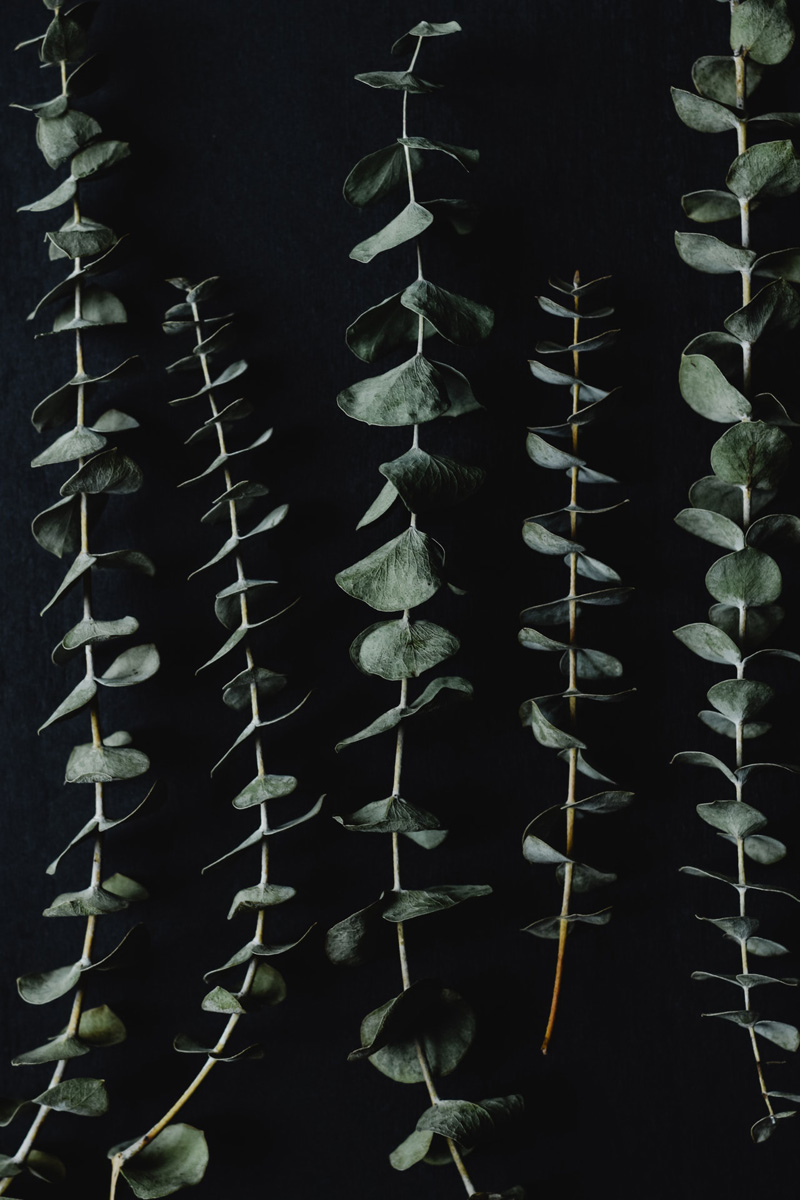 Store vase in a cool, dark place
Now the real work begins as your stems begin to dry out.
Place vase in a cool, dark place and slowly observe the magic that takes place.
Your stems will take approximately a month to dry, maybe a few weeks more or less, so you'll want to keep an eye on them.
If your glycerin mixture has evaporated, or if it has discolored and become slimy and icky looking, you'll want to replace it. But be careful handling the stems, they will be brittle!
Once stems are fully dry, you may even notice a slight color change. Their texture will change as well, like I mentioned, from soft and flexible to dry and brittle.
Remove from liquid, let ends of stems dry, and they're ready to use however you'd like.
Just note: because the stems are drying in a vase, they will naturally wilt and curl a bit-they won't be perfectly straight. If straight dried stems are what you are after, let me introduce you to this method of drying eucalyptus….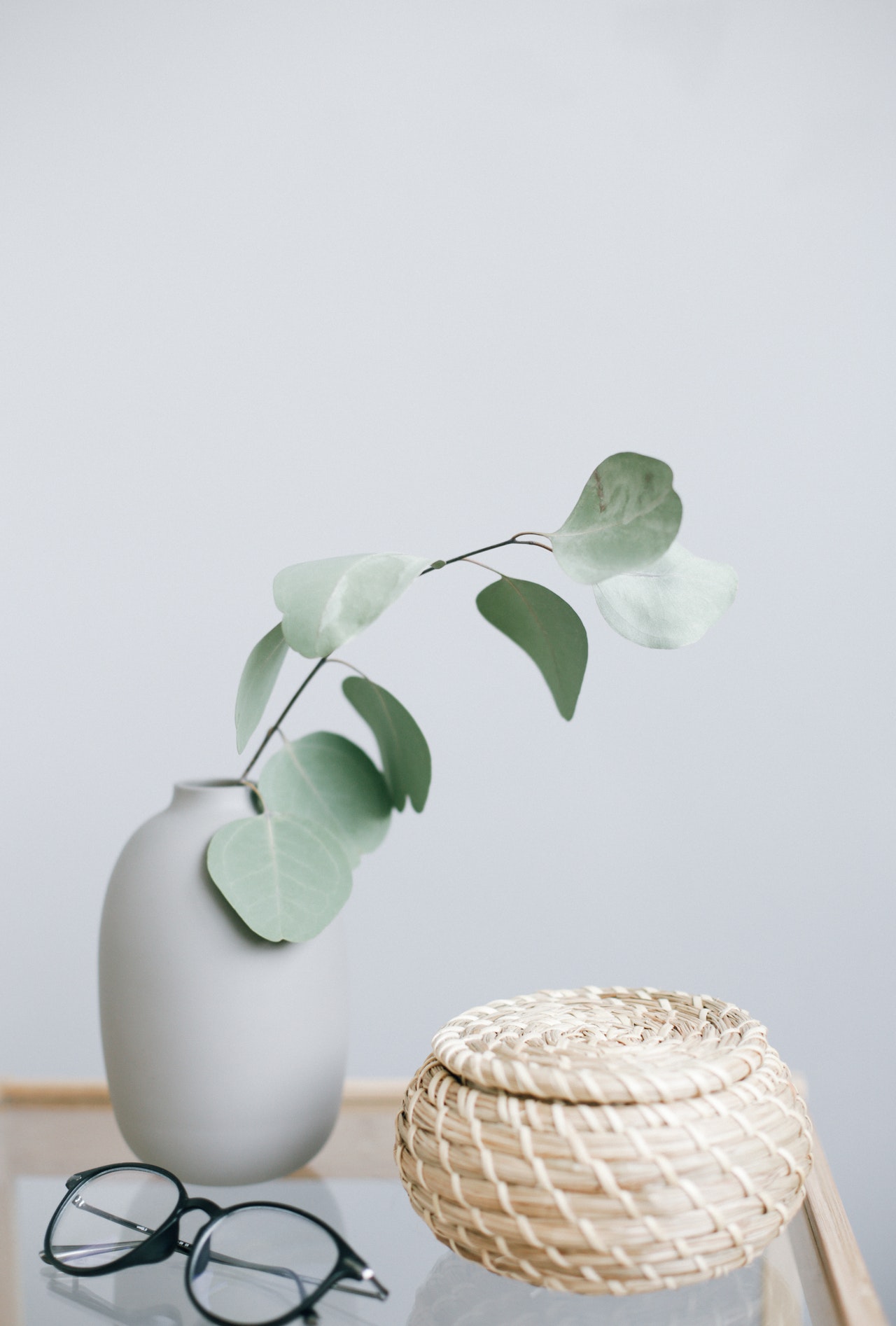 How to Dry Eucalyptus by Hanging Upside Down
The benefit of this method is that you probably have all you need already on hand!
All you need for this method is eucalyptus branches and some twine or string.
Like the glycerin method, you will want to trim your stems to your desired length.
Collect them together and tie the ends together with twine.
Hang upside down (using painters tape or a clothespin to hang) and let dry for approximately one to three months.
The other benefit of this method is that your stems will dry straighter. If you'd rather have more natural stems bends in them, you may prefer the glycerin method above.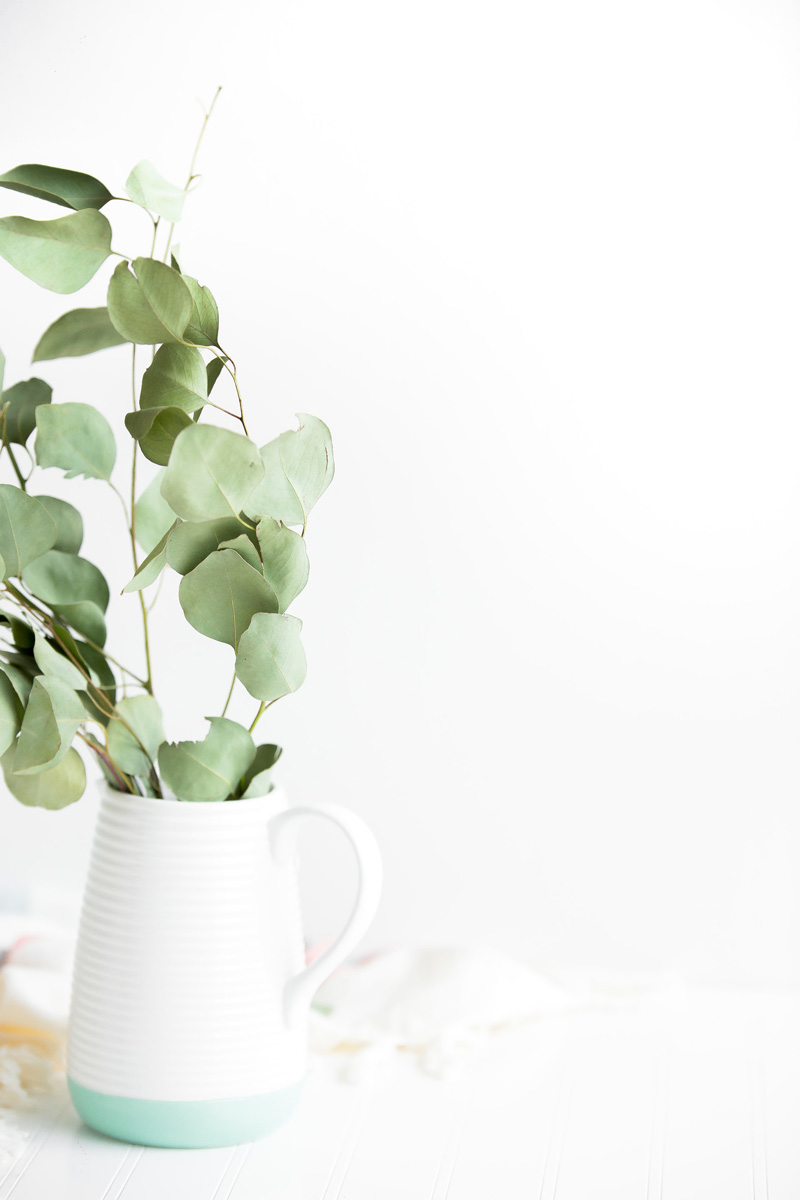 What to Do with Dried Eucalyptus
Once your eucalyptus is dried, there are so many uses for it.
Add to a vase or urn, use in a wreath or dried floral arrangement, use to make homemade potpourri or linen sachet, or create a dried floral crown.
Love how easy and stress-free eucalyptus is? Then you may want to check out these other low maintenance plants! They're perfect for indoor or out, wherever you need a boost of greenery.
What other things can you do with dried eucalyptus?
Thanks so much for reading all about Drying Eucalyptus – Two Ways to Preserve Eucalyptus Branches.
Have a crafty day!