The best low-maintenance outdoor plants, hanging plants and flowers for your yard or garden!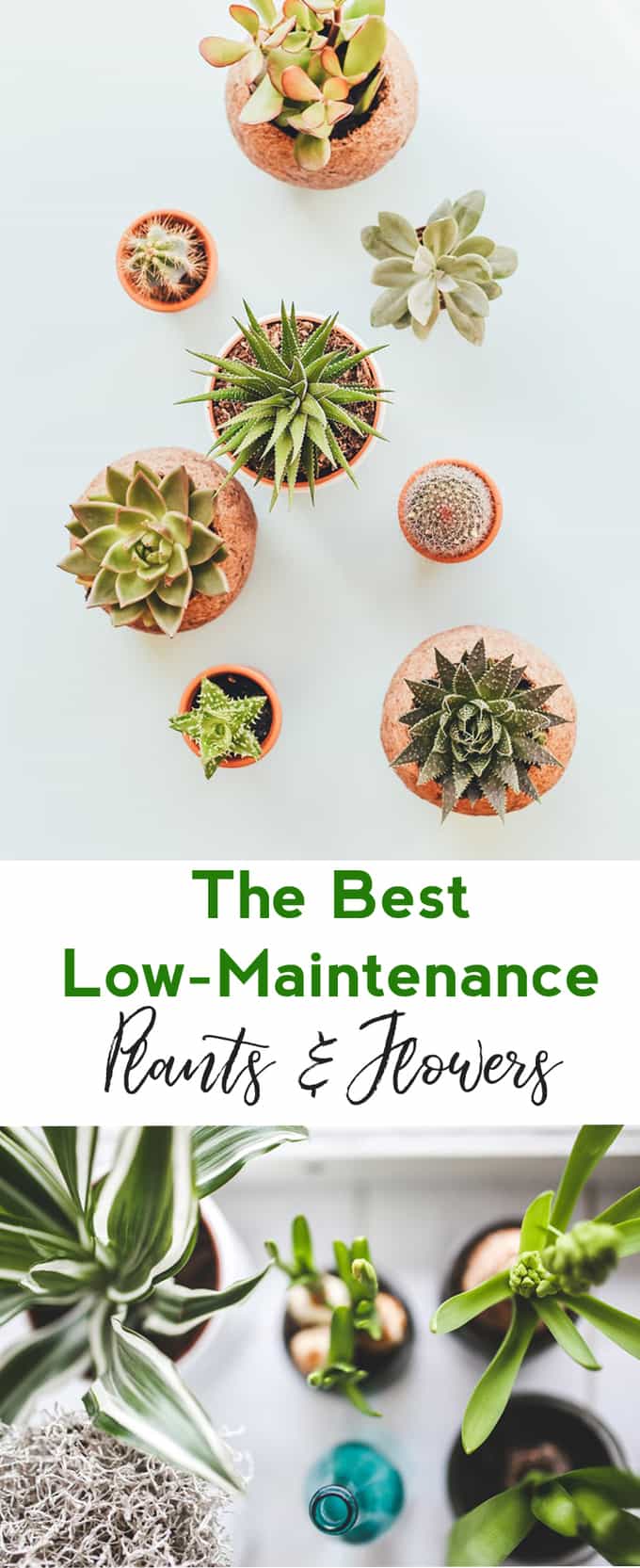 Everyone experiments with growing their own plants at some point or another. It's what separates the green thumbs from the regular thumbs.
But what happens when you try to keep some plants alive and realize that you need some help figuring out how to garden? You might feel stressed about finding a gardening class or talking with people until you find an expert, but, you don't need to do any of that.
Instead of worrying, consider growing some low maintenance plants. These plants are available for both indoors and outdoors, although they're popular as outdoor plants. They're a reliable source of greenery for nearly everyone.
The only thing you must worry about is picking out the right plant for you that looks just the way you want it. Then, get your craft on with one of these easy DIY Indoor Planters!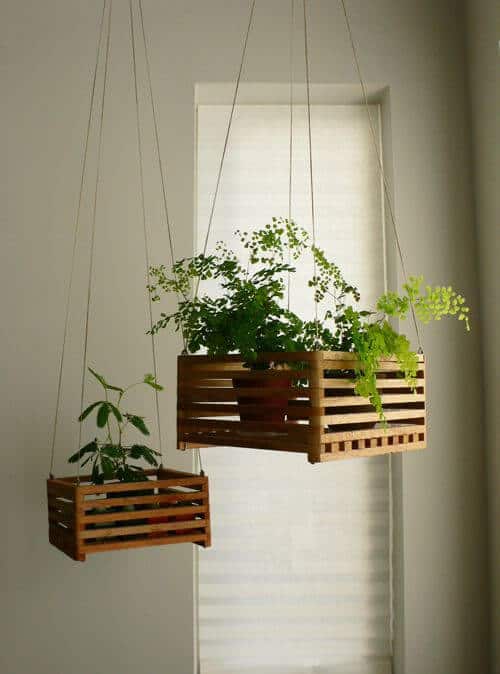 Aloe Vera
One of the most popular kind of low maintenance plants is the succulent.
Succulents were originally found in desert areas, so they require very little attention or watering. They're perfect for people who just aren't sure how much to water, or who can admit to forgetting to water their plants at all.
Aloe Vera is one of the best kinds of succulents, since it's easy to grow and can be used to treat sunburns and dry skin. Once you get one of these plants, you'll never have to get a bottle from the grocery store again.
Snake Plant
Snake plants are great for those tall, empty spaces in your apartment that you'd like to fill with something but can't figure out what.
These plants are all height and green hues, and they really don't like to be watered. In fact, to keep a snake plant alive, you must let the soil drain out completely and keep them out of indirect light. That empty space by the garage where regular plants don't get enough sunlight? Problem solved.
African Violet
Some low maintenance plants are perfect for any kind of season, which is where the African Violet comes in. This plant blooms pretty flowers all year round, so if you keep it outdoors, you'll never lack something gorgeous to look at.
You can keep it outside too, but remember that it's important to consider the weather conditions when selecting plants. Something as simple as plant placement can kill off an entire yard, so do some research before you get the watering can out.
Pothos
Plants that grow long vines with lots of leaves look great, but can be hard to keep alive. The pothos plant will help you achieve that dream. It's a great small outdoor plant that grows down and out, and it needs very little sunlight or watering.
It'll look equally great on a bathroom counter or porch deck, so you can watch it grow and enjoy the way it looks without worrying about being able to take care of it or not. Just remember to bring it inside whenever it looks like it's going to rain.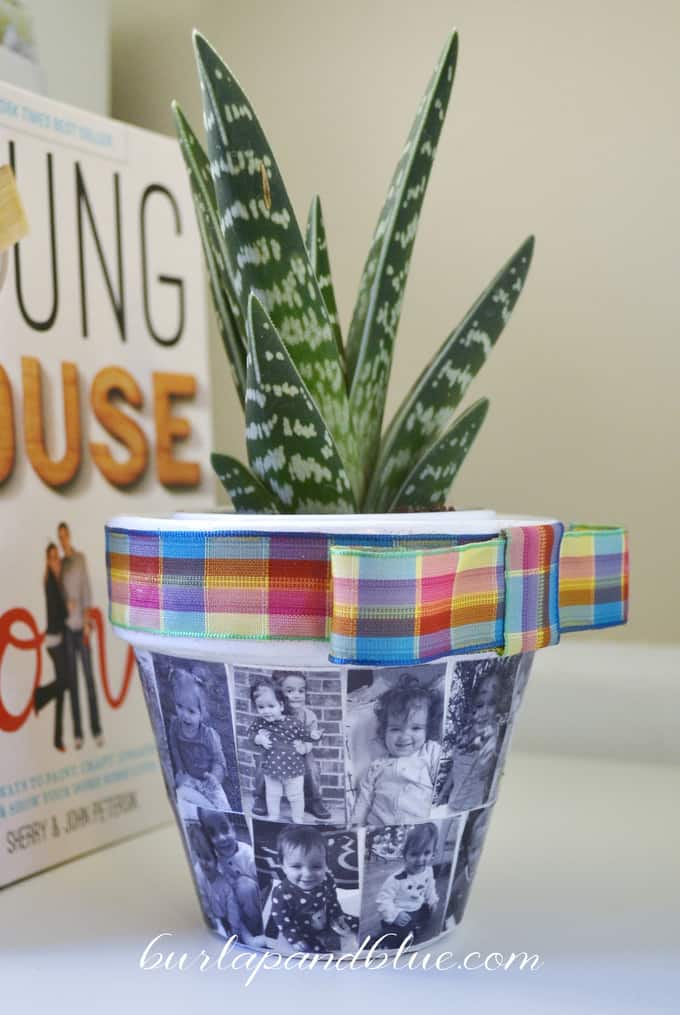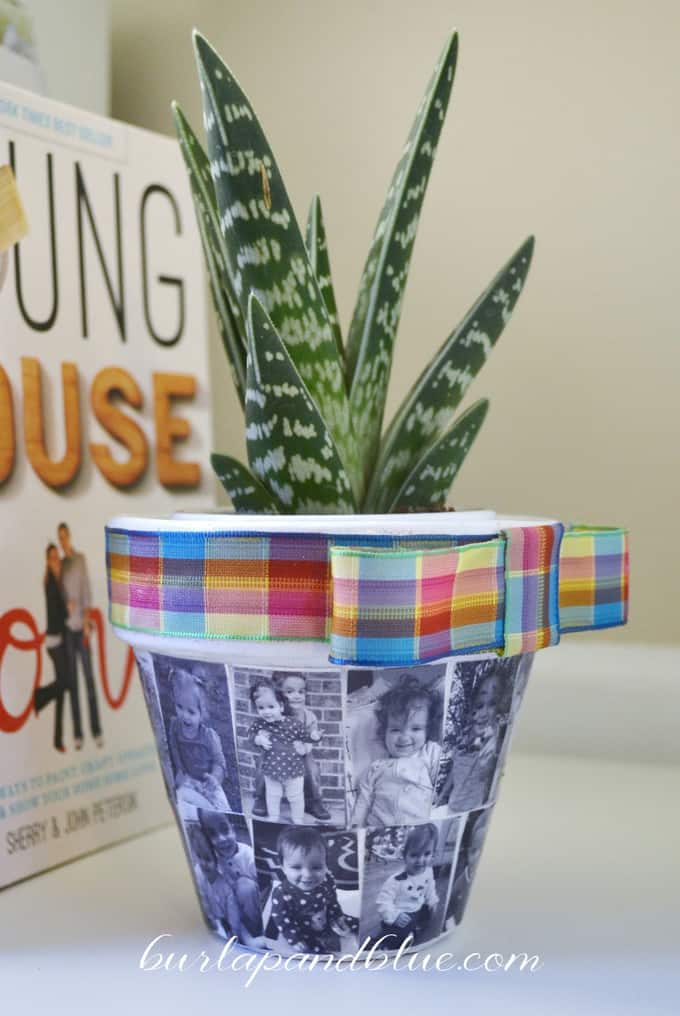 When it comes to low maintenance plants, the best advice you can find is to give them their space. You might be tempted to worry and overwater them, but you'll find that the running theme with low maintenance plants is that they really do take up very little of your time. Water them when they need it and then watch them grow.
Low maintenance plants will spruce up your yard quickly, with little gardening expertise needed on your part. You might catch yourself forming the confidence to try growing other plants too, which is why low maintenance plants and flowers are the best place you can start.
You need an arborist but you have no idea where to start? The Local Tree Experts is the solutions you need. How can we enhance your property? Our services include stump removal, tree pruning, tree removal, tree trimming and much more. Contact us today with your needs and we will help you find the arborist closest to you.
Looking for more plant-related advice, art and DIY projects? Start here:
Make a Spring Succulent Wreath
Drying Eucalyptus – a How To Guide
Thanks for reading all about my favorite Hanging Plants & Low Maintenance Outdoor Plants and Flowers! Have a lovely day!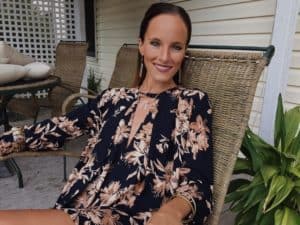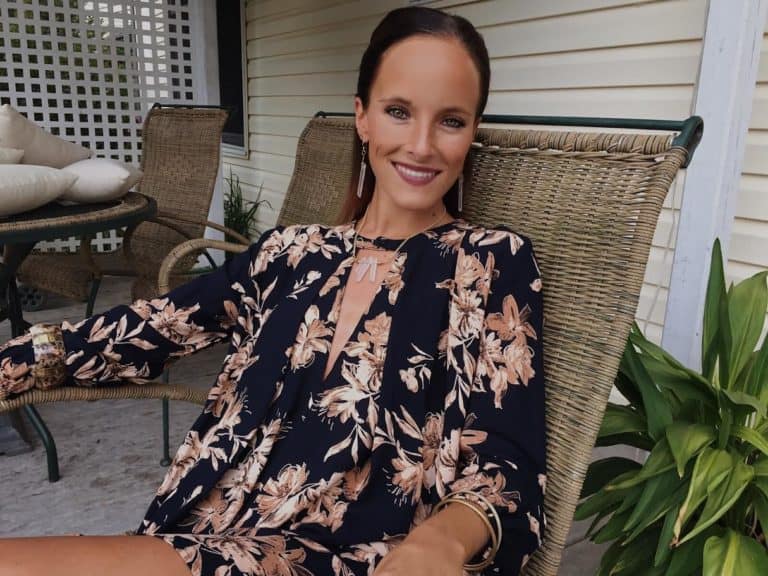 Kacey is a lifestyle blogger for The Drifter Collective, an eclectic lifestyle blog that expresses various forms of style through the influence of culture and the world around us. Kacey graduated with a degree in Communications while working for a lifestyle magazine. She has been able to fully embrace herself with the knowledge of nature, the power of exploring other locations and cultures, all while portraying her love for the world around her through her visually pleasing, culturally embracing and inspiring posts.