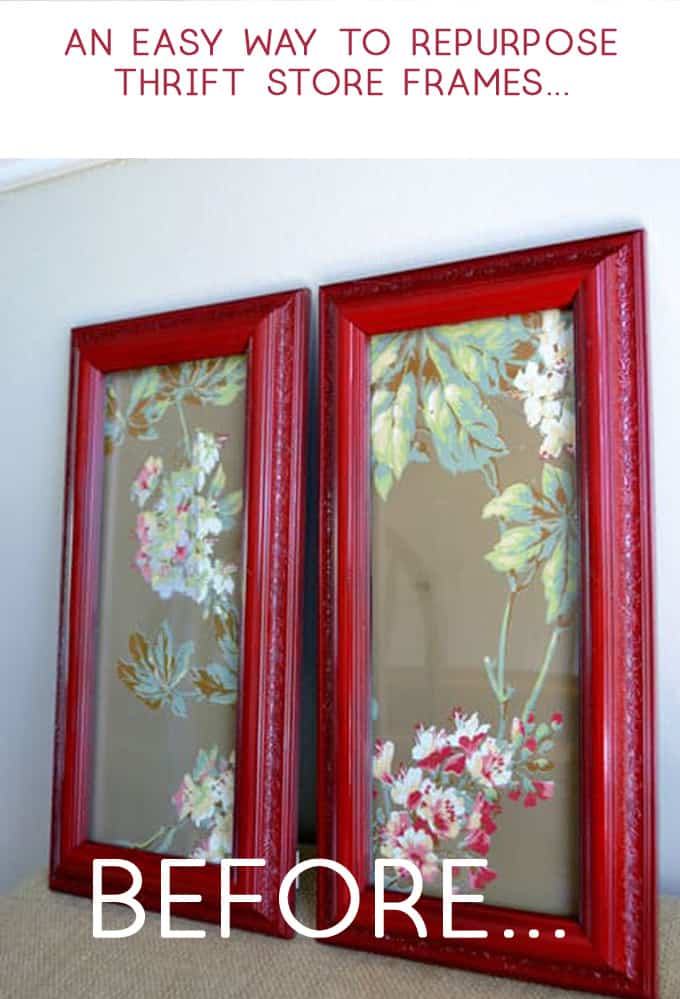 Over the past few months, I've noticed my home decor gradually getting lighter, softer, and simpler. I'm not sure if it has to do with the warmer weather, but, last week I wanted to change out the dark floral wallpaper in the frames above my living room windows.
Not 15 minutes later, I had my solution: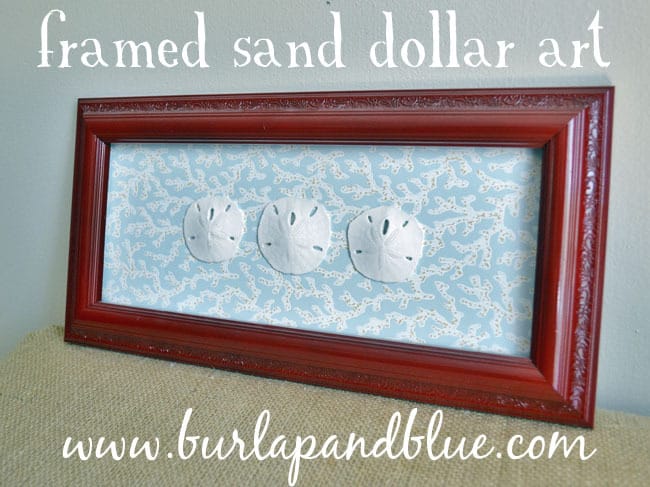 Here are the frames before…
Pretty, but just a bit dark for my current tastes.
To get the new look, I just removed the old wallpaper and inserted some fun coral wallpaper I found in my stash. Don't have wallpaper? Scrapbook paper or wrapping paper would work just as well!
I then hot glued three sand dollars in the center of each frame.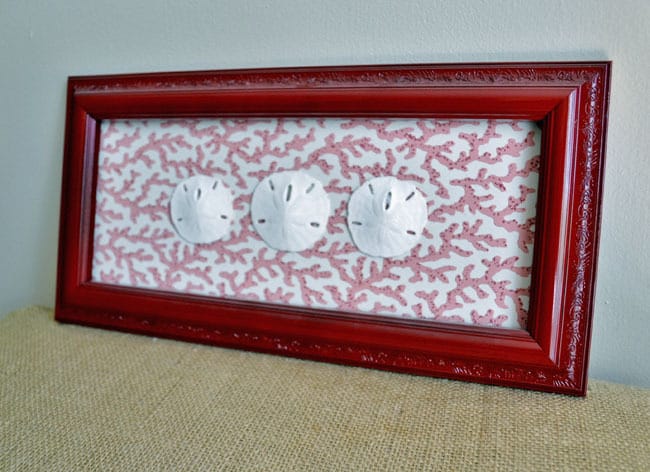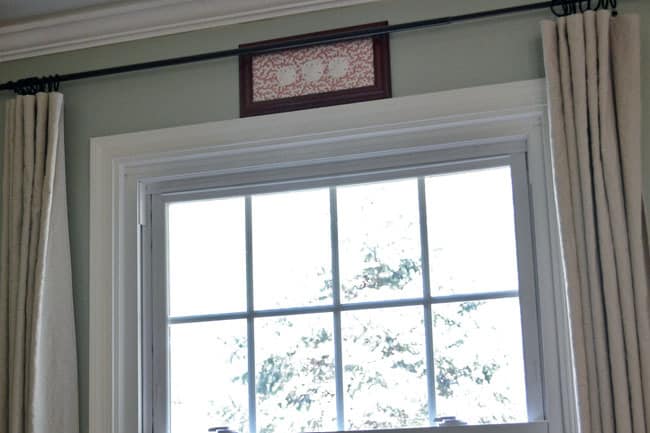 So easy! I love instant gratification crafting!