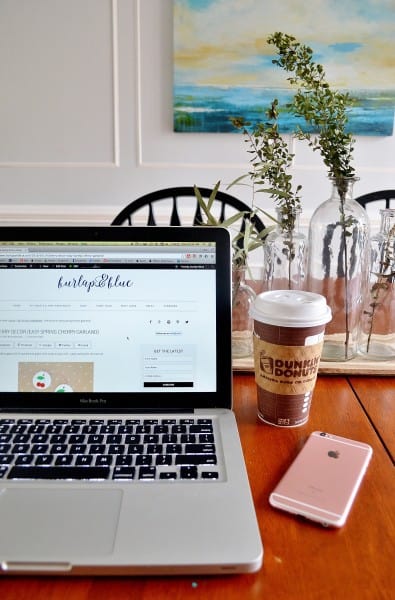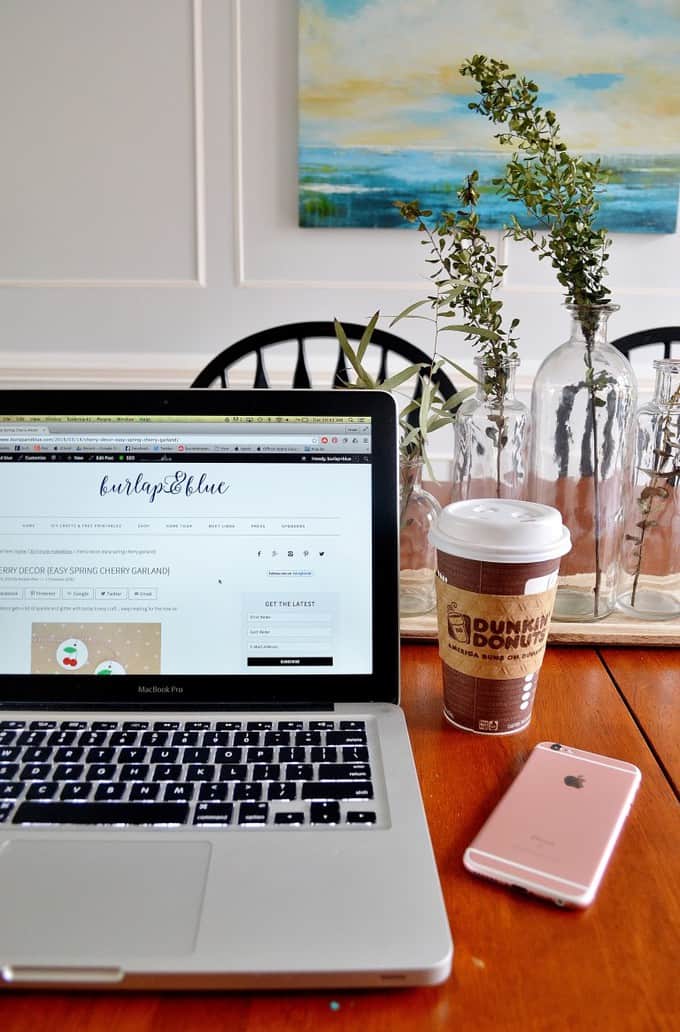 It's no secret: I love coffee. I also love pistachios. When I heard that Dunkin' Donuts was bringing back their ice-cream-inspired coffee flavors, including Butter Pecan, Cookie Dough, and new this year, Pistachio, I knew I had to visit to see what everyone was talking about.
And because I know that many of you love coffee as much as I do, I'm sharing a free coffee art printable for you to download and print! It's the perfect piece if you have a coffee station in your home, and makes a great gift for a fellow coffee-lover in your life.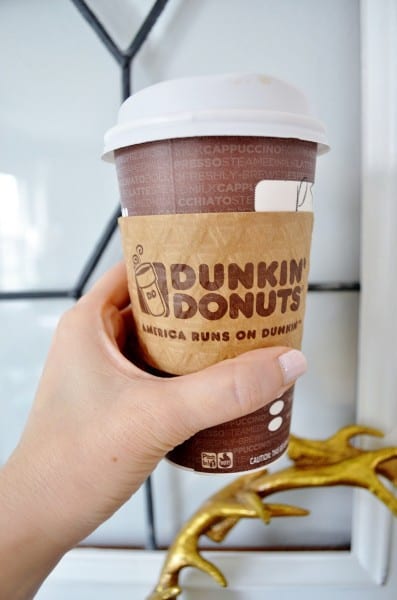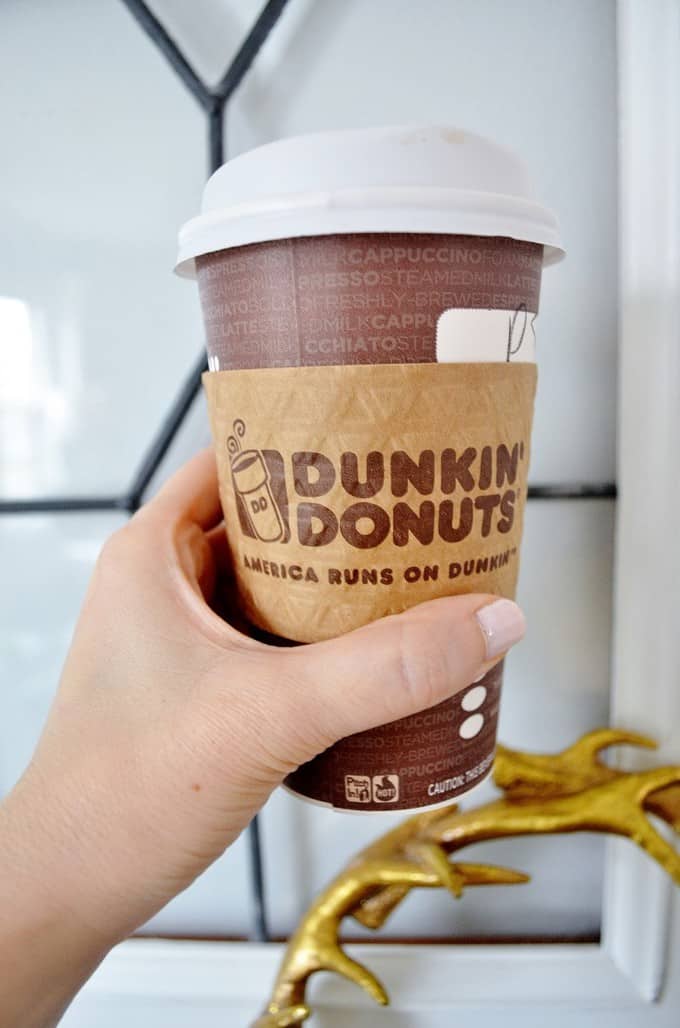 First, though, let's talk about Dunkin' Donuts' newest coffee flavor. My 2-year-old and I made a visit earlier this week, and while I thought I knew everything there was to know about Dunkin' Donuts' coffee, I was wrong. Did you know that there are over 15,000 ways you can order your coffee and lattes at Dunkin' Donuts?
Dunkin' Donuts' variety of permanent flavors includes Mocha, Caramel, Blueberry, Cinnamon, Coconut, French Vanilla, Hazelnut, Raspberry and Toasted Almond, among others. Their newest additions, Pistachio, Cookie Dough and Butter Pecan are available through the spring.
I got a Pistachio-flavored latte, but you can flavor coffee or a macchiato as well (hot or iced). Plus, I didn't realize that their full breakfast menu is available all day! I grabbed a sandwich, my toddler got a donut (with sprinkles, naturally).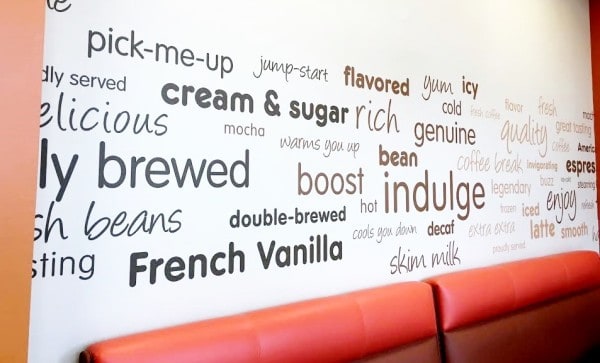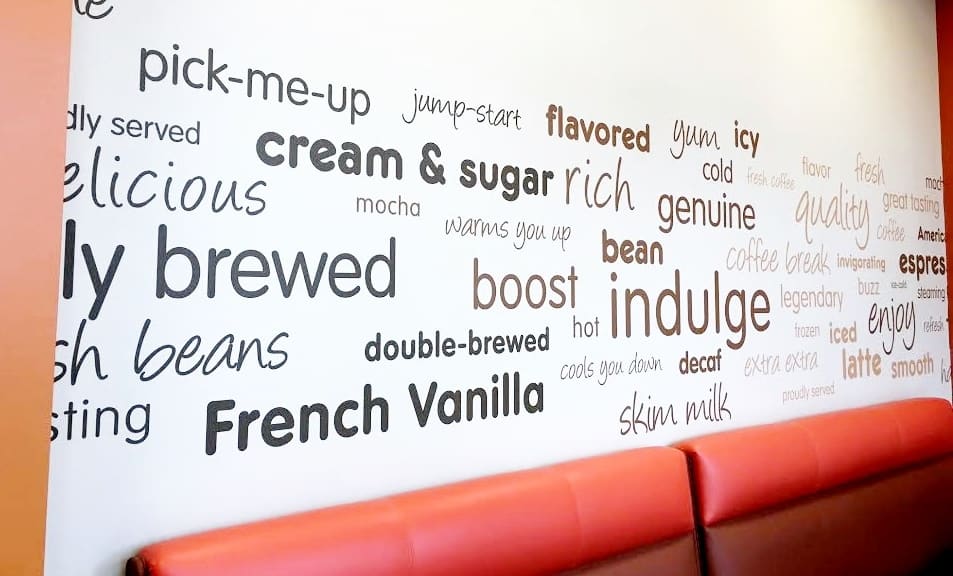 We have a newer Dunkin' Donuts in our area, and I was surprised to see that there were four separate sitting areas around the store. This little room tucked in the back was my favorite…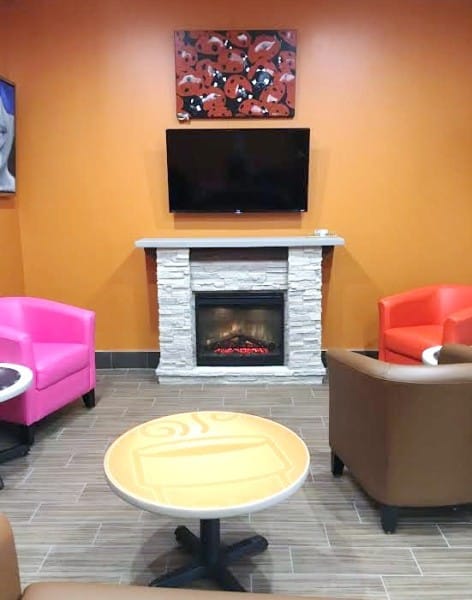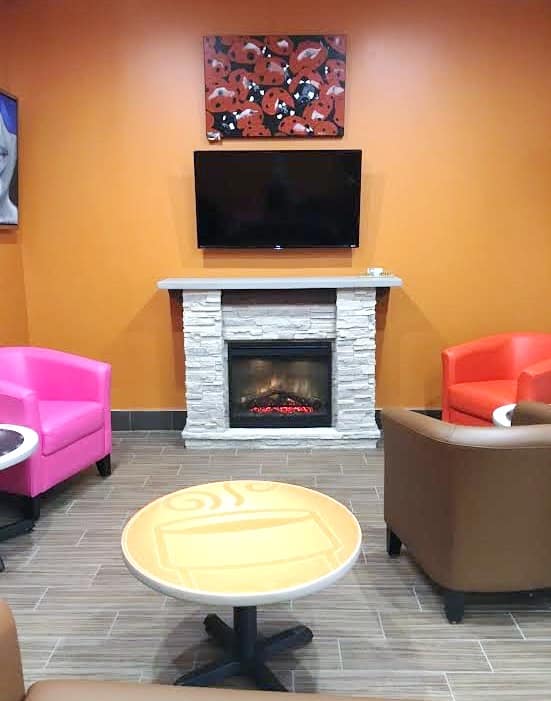 How great would it be to grab a coffee, your laptop (free WiFi!) and a friend and sit in this cozy space?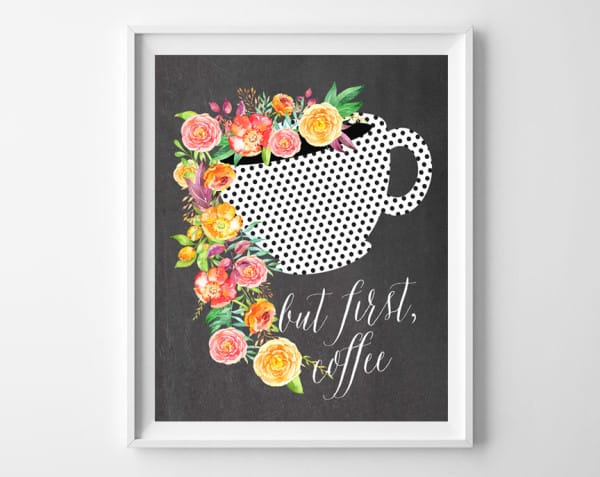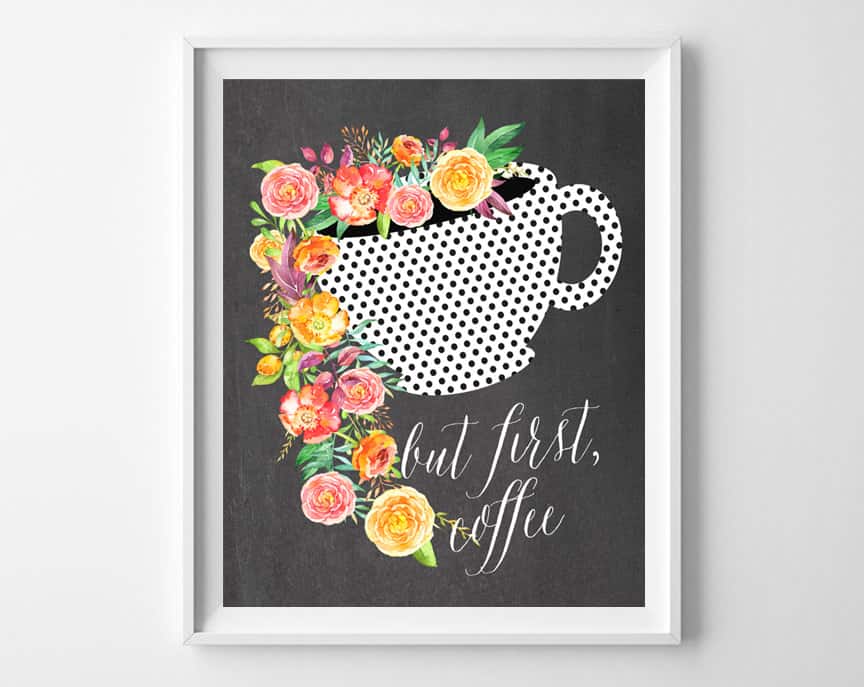 Love coffee, too (I assume so, if you've made it this far). I'm sharing this free coffee art printable for you to download, print and hang!
So I'd love to know: what is your favorite flavor to add to your coffee or latte? You all know I now love Pistachio, but I think I'll try Dunkin' Donuts' Toasted Almond flavor on my next trip!
I received compensation for this post, but all opinions are, as always my own!