I know I'm not alone when I say this: the best way for me to get an energizing start on my day is with a great cup of coffee. My coffee needs are simple; it needs to be strong, it needs to be responsibly-sourced, and, of course, it needs to taste good.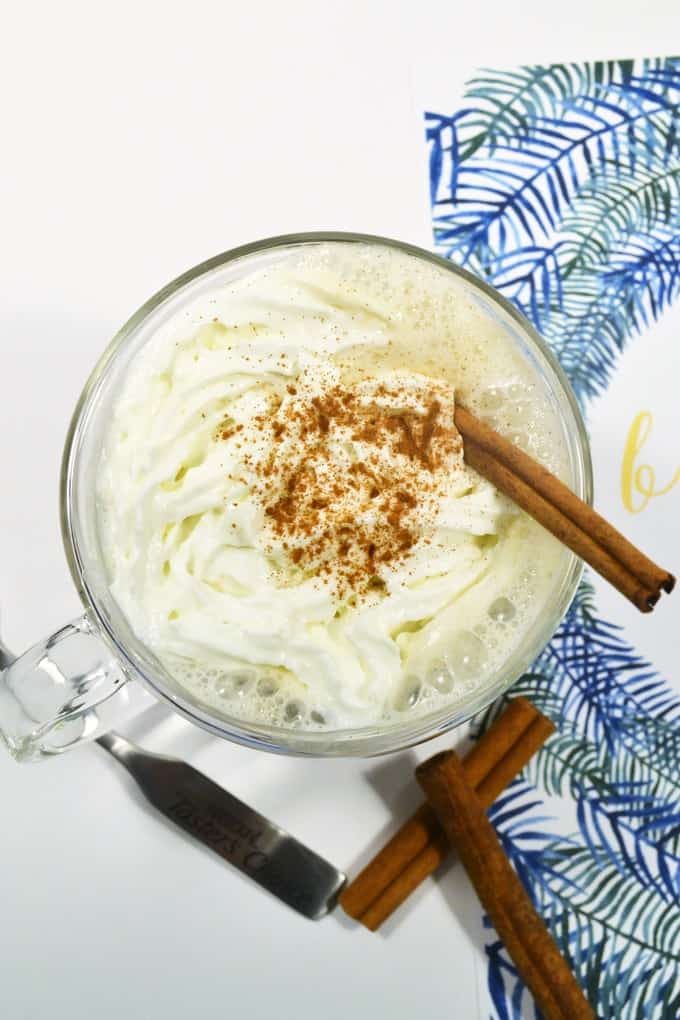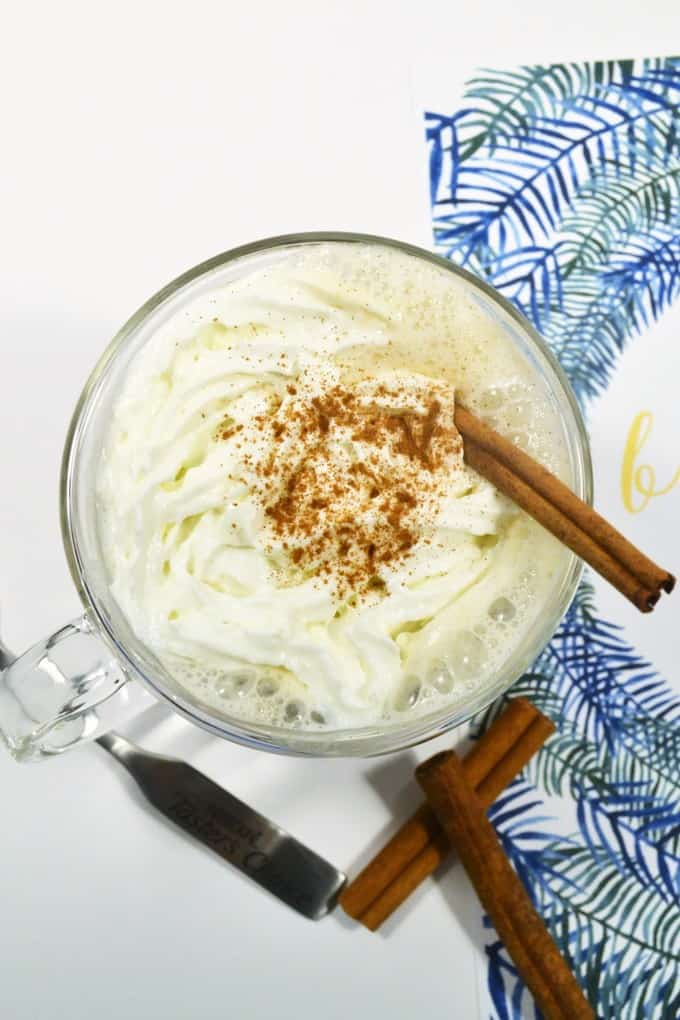 I honestly never considered instant coffee as a serious contender for my morning cup of liquid energy. Then I decided to give NESCAFÉ® Taster's Choice® a try. I recently switched up my morning routine, subbing in NESCAFÉ® Taster's Choice®, and I honestly am so happy with the result. I've been crushing on the Hazelnut blend, and adding a bit of whipped cream, ground cinnamon, and a cinnamon stick for a bit of decadence and fall flavor.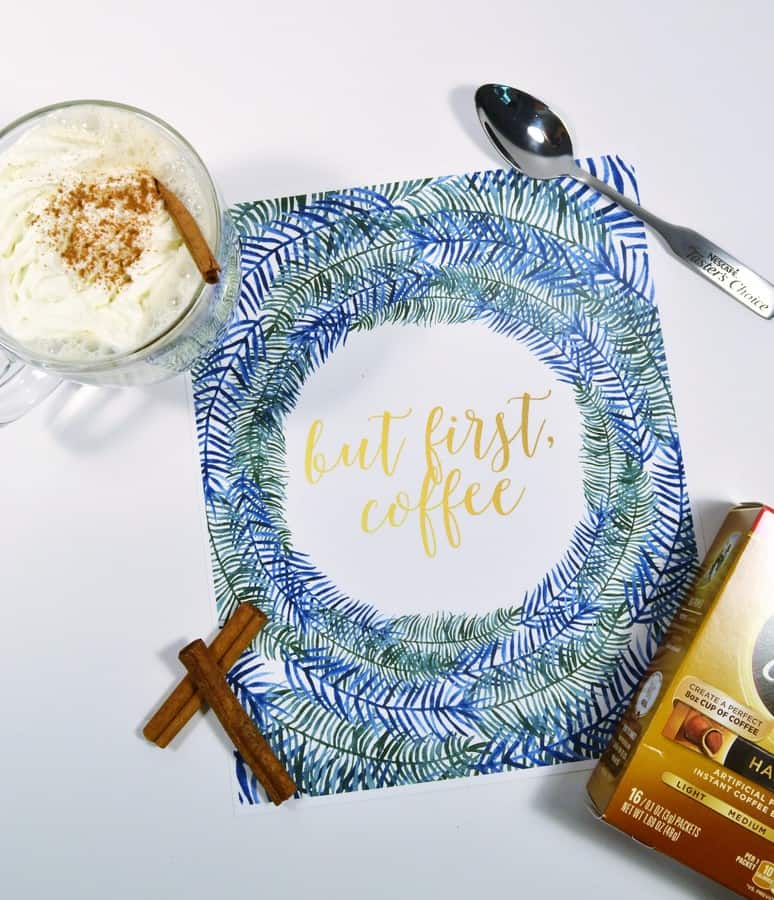 If, like me, you believe the choices we make matter, be assured, it matters to NESCAFÉ® Taster's Choice® as well. They use responsibly-sourced beans, then roast, brew, and flash-freeze their coffee to lock in freshness. Simply add hot water for a well-crafted cup of coffee made simple. You can choose between a glass jar and stick packs (my preference), as well as six flavors (I LOVE the Hazelnut!) and roasts to get the perfect cup each time.
Love coffee? I created these two coffee printables for you to download, print (8×10 is best) and frame to add some color to your kitchen, coffee bar, or to give as a gift!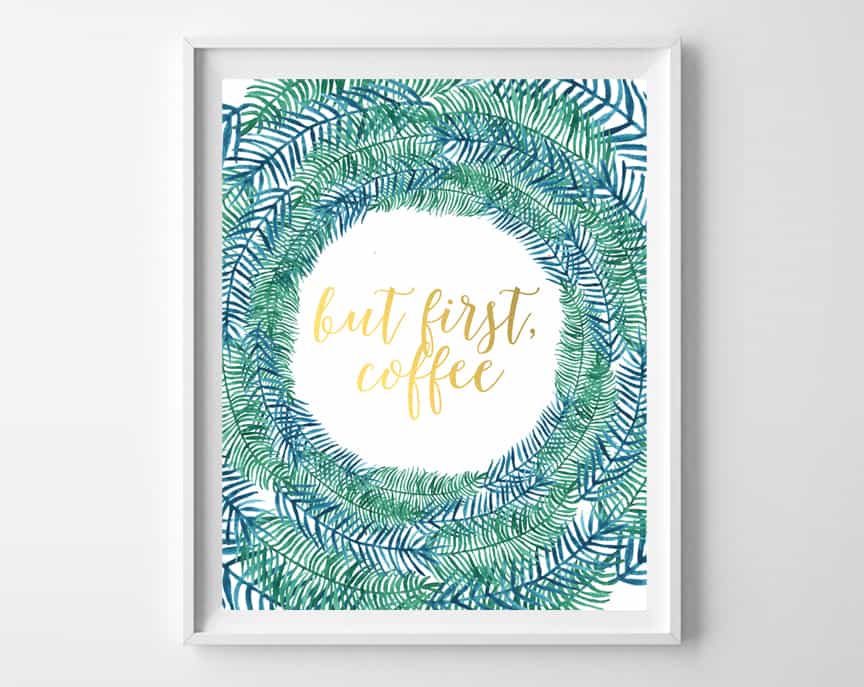 download blue/green coffee printable here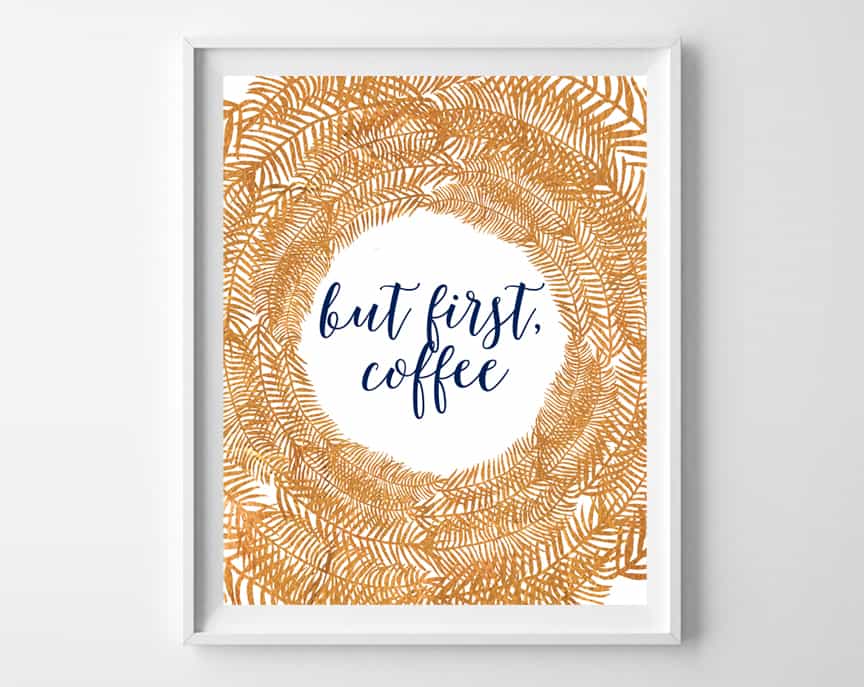 download copper coffee printable here
Visit NESCAFÉ® Taster's Choice®'s website to learn more about their brand, how they make their coffee and try out some great coffee recipes!
Thanks for reading all about my free coffee printables with NESCAFÉ® Taster's Choice®! Have a lovely day!