A couple of months ago, I stopped by a new-to-me thrift store in town. $10 later, I was loading this into my car…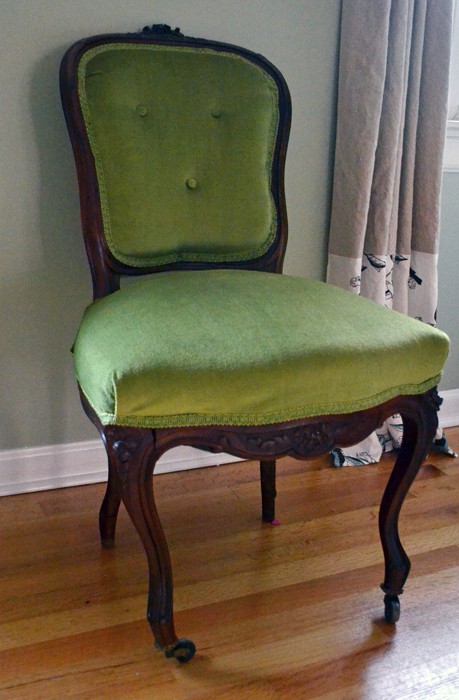 It had some minor frame damage, but I fell in love with the casters (anyone else swoon when confronted with old furniture on casters?) and curvy lines.
Half a dropcloth and several hours later, I had transformed it from it's mossy-green, seventies velvet to one of my new favorite furniture pieces…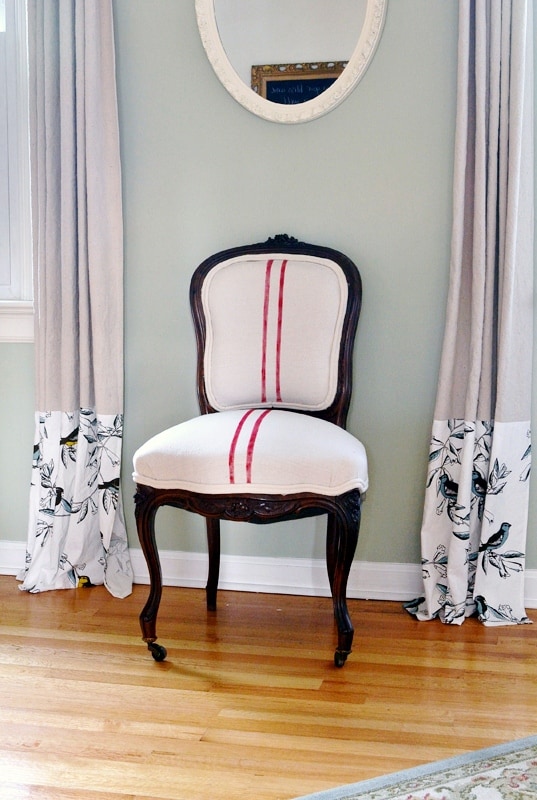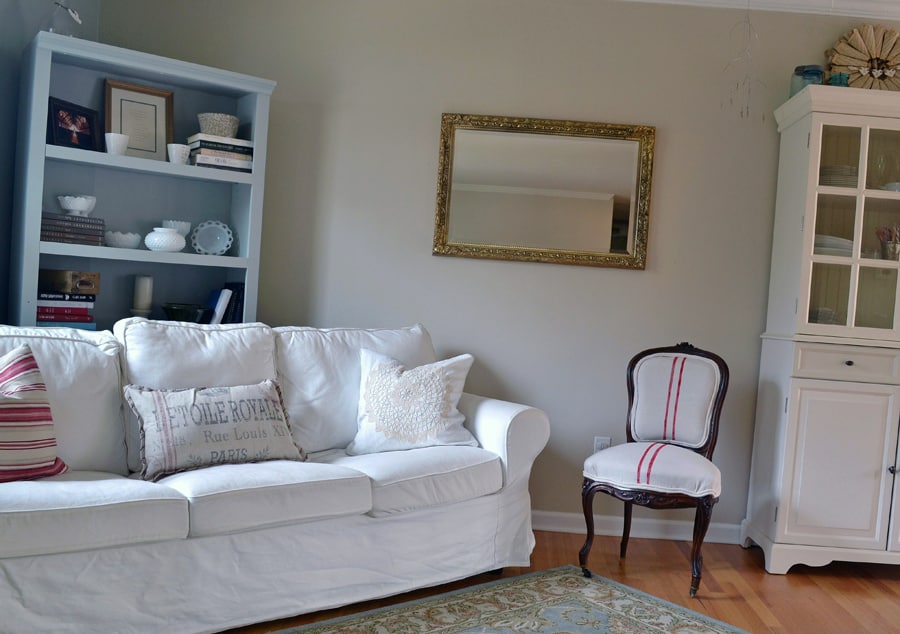 I won't share a full tutorial here, but will give you some tips if you have plans to tackle something similar yourself.
First, even if you've never tackled an upholstery project before and your confidence is low, just give it a try.
There are many, many great tutorials on the web (I'll link to some below), and I promise you, any question you have has been answered somewhere by someone who knows what they're talking about.
If it's your first project, stick with something simple, and take it slow.
Choose your fabrics wisely.
Stripes can sometimes be tricky to line up, and woven patterns hold up better than printed ones. There are many other considerations to take into account when choosing your fabric, so take your time and choose wisely!
Being my first project, I wanted something inexpensive and durable, so I chose a painters dropcloth (surprise, surprise!) I'll share a tutorial later this week for painting the stripe down the middle-love how the fabric mimics an antique grain sack, minus the high price tag!
Double welt cording is your friend.
It sounds scary, but it really is so, so easy to make. If you can sew a straight line, you can sew double welt cording. The benefit of the wider width is that it covers your staples (and any other boo-boos) beautifully. Seriously, so easy.
Here are some great tutorials to read if you want to tackle something similar…
centsational girl double welt cording tutorial
dining chair upholstery tutorial from remodelholic