Choosing my favorite posts from last year was fun, challenging, and is definitely making me think about the projects I want to complete in 2012. In no particular order…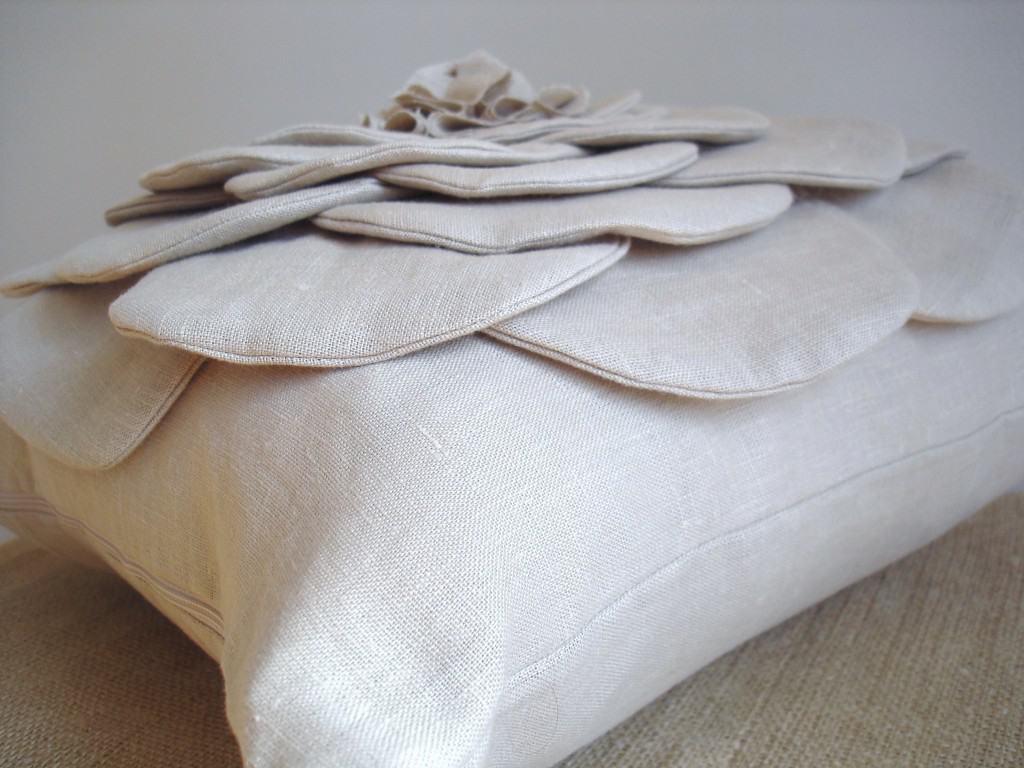 If my readers had a favorite tutorial of the year, it was definitely this Shabby Flower Pillow Tutorial. Mine was created out of linen, but for months afterwards readers emailed me their versions-using everything from tablecloths, to bright and bold fabrics, to velvet. Months later, this pillow is still one of my very favorites.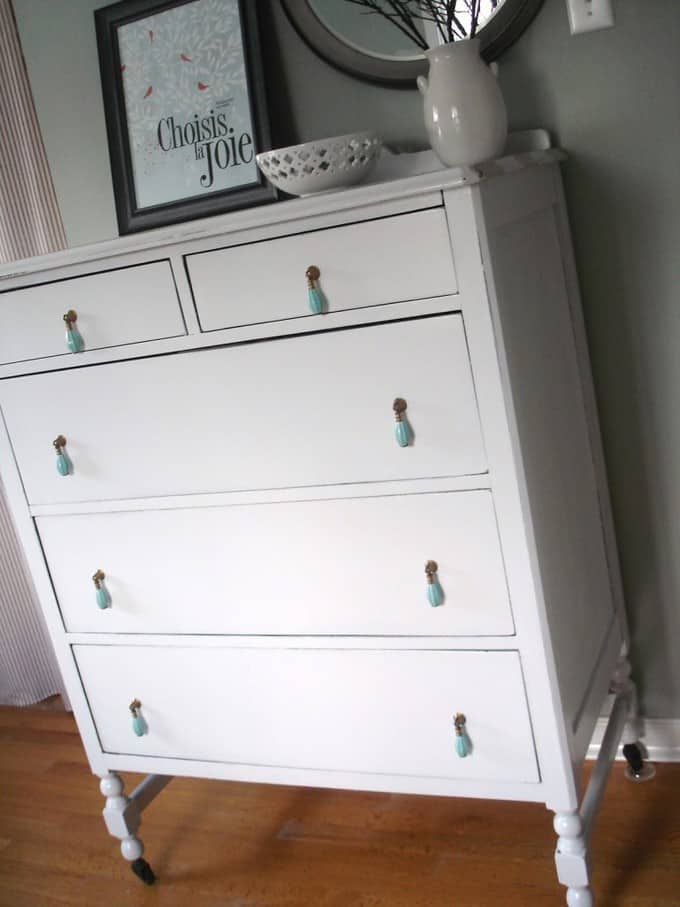 This dresser redo from January is my all-time favorite furniture rehab of mine. The striped top and pretty hardware add a touch of glam, and the light grayish-whitish-blueish color is probably my favorite color of the year…I used it over and over and still love it.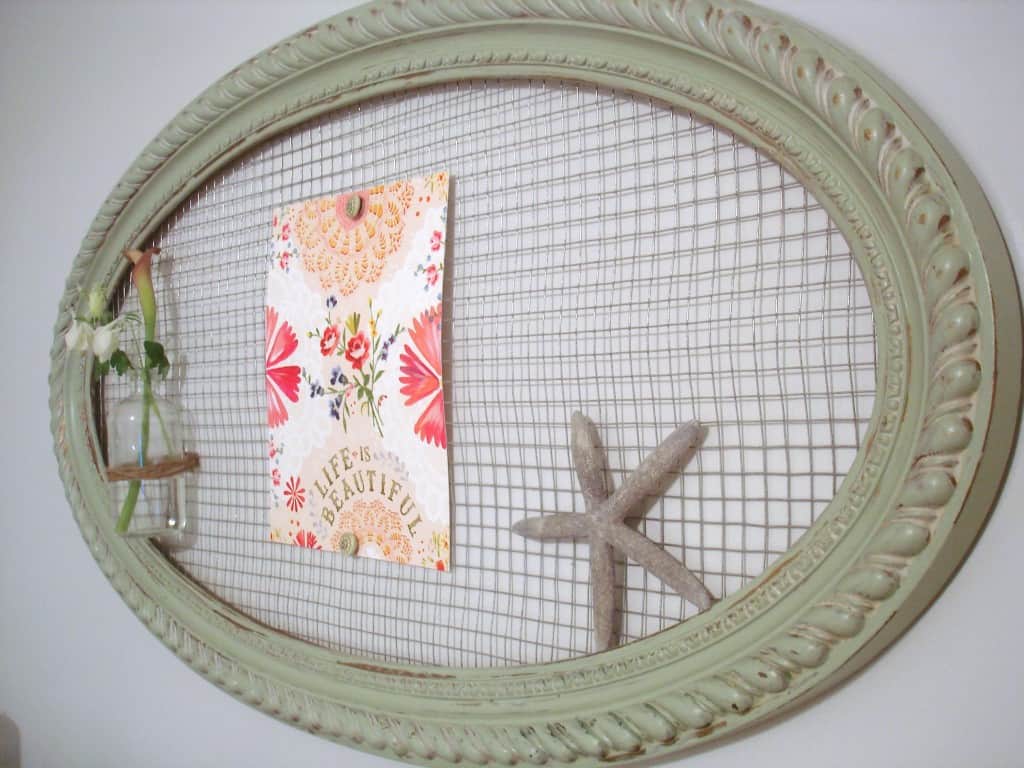 May brought us this magnetic hardware wire frame via a 1970's bathroom mirror castoff. It was easy to create and hangs nicely in my bedroom (though that was a hard call…I wanted one for every room of the house)!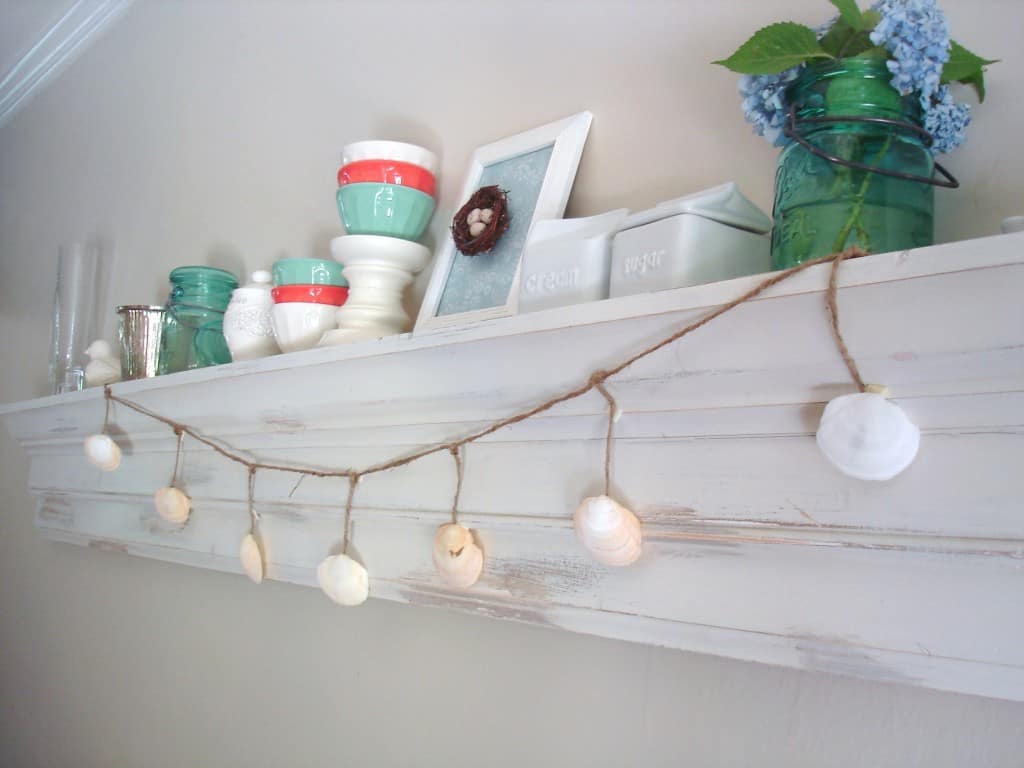 I really can't wait to pull out this shell garland again…it's simple, it's coastal-inspired, and looked great hanging from my Pottery Barn Inspired Ledge.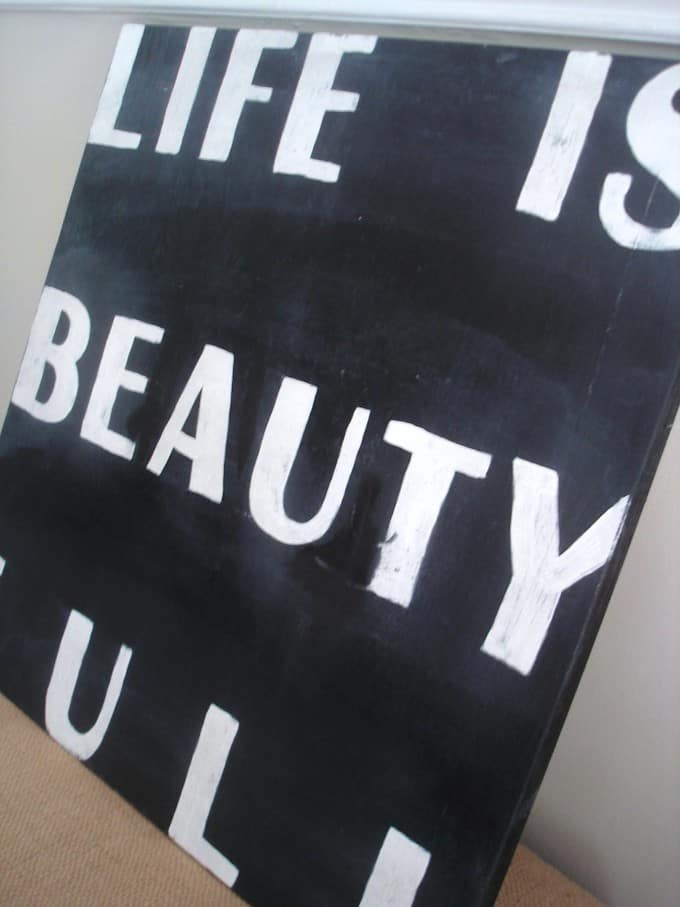 Another reader favorite was this hand-lettering tutorial…for what it's worth, it's also the tutorial I get the most can-you-explain-that-again emails about (smiles). Not sure if that's because the process is complicated, or I didn't explain it all that well-either way, my inbox is always open!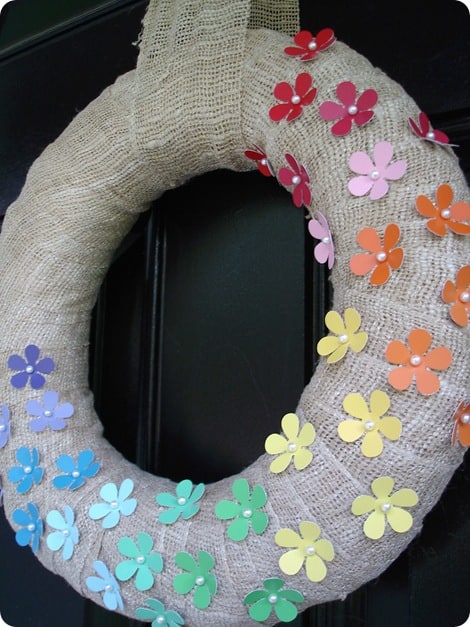 I shared the tutorial for this burlap and flower wreath on Everything Etsy last August. Love the rainbow effect of the flowers!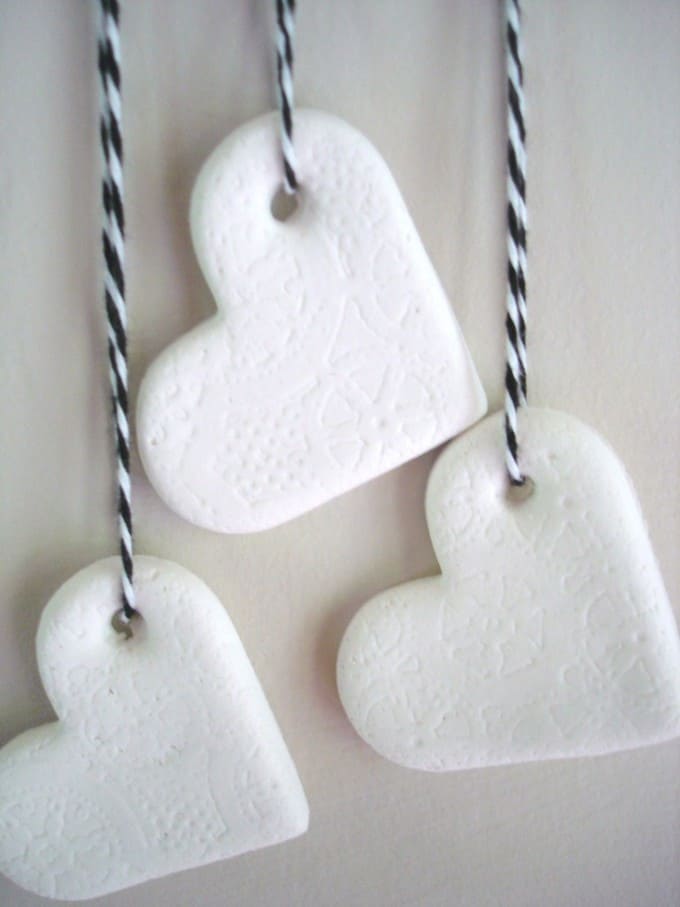 Twine from The Twinery plus air dry clay equal simple and pretty hearts to use for garlands, gift toppers, and more!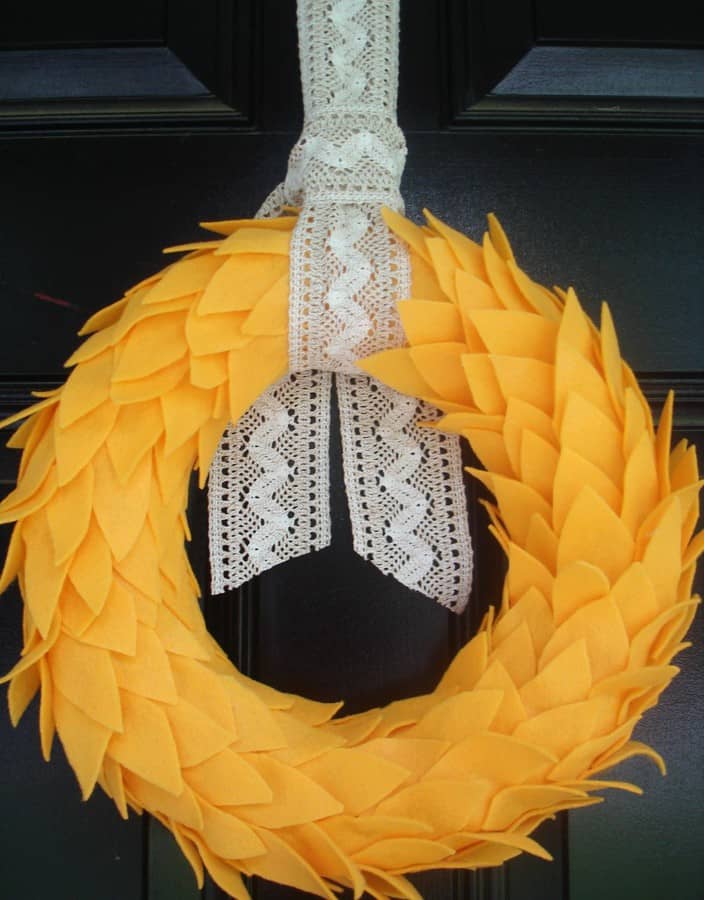 Love, love, LOVE this leaves and lace wreath–definitely one of my favorites of 2011!
Phew! I'm kinda tired just thinking about all I did last year…can't wait to see what 2012 brings!!
xoxo