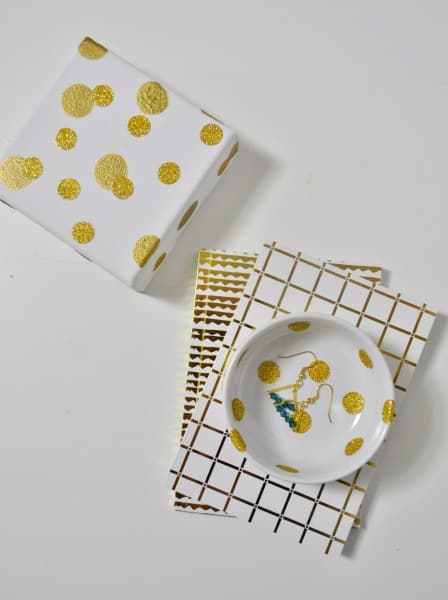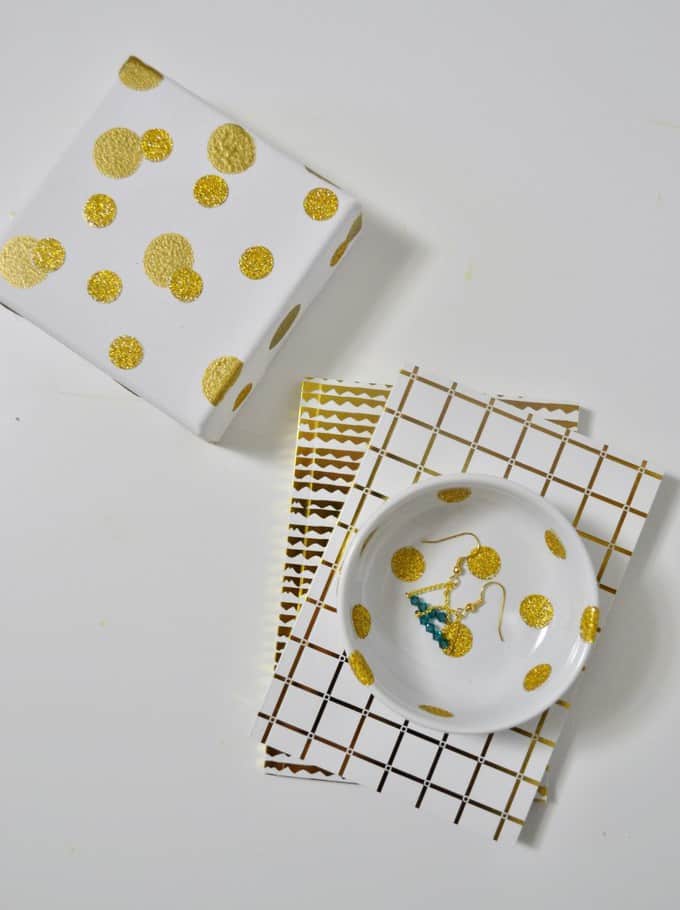 I've fallen head-over-heels with the gold trend, as you can see from this gold polka dot wall post, this gold laptop sleeve post, and these gold foil planters (among others). When I saw these gold glitter dot stickers (on clearance!) at Target the other day, I knew it was my chance to glam up even more things in my home with these gold glitter crafts…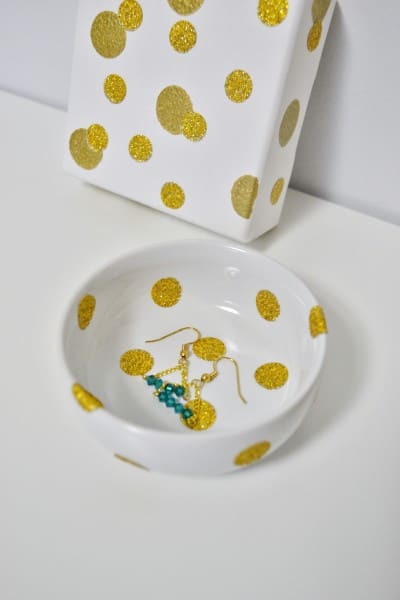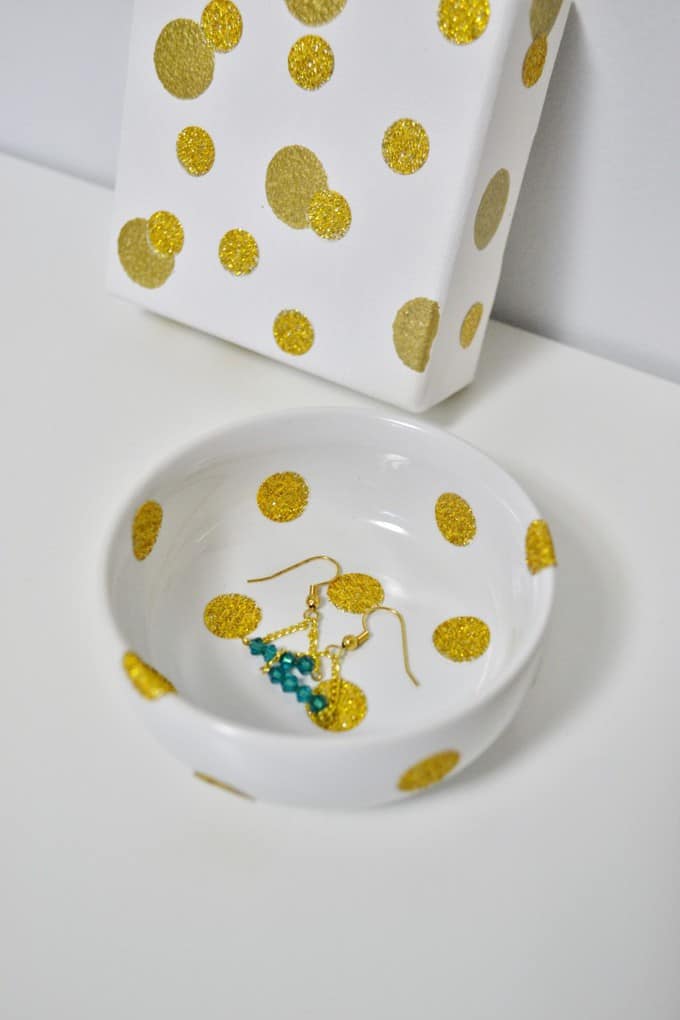 Materials:
Glitter Dot Stickers
Gold Paint
Spouncer
Mini Canvas
Small Dish or Bowl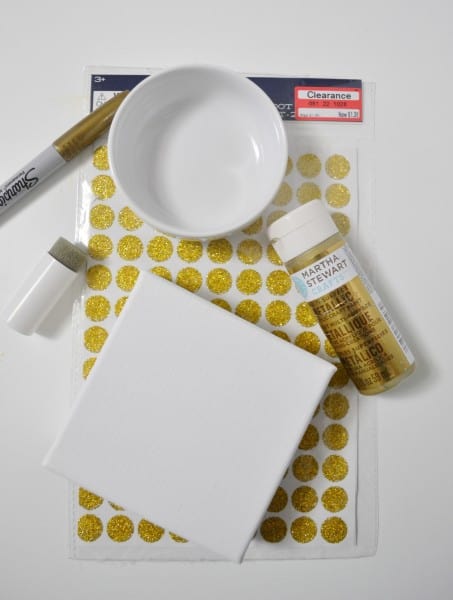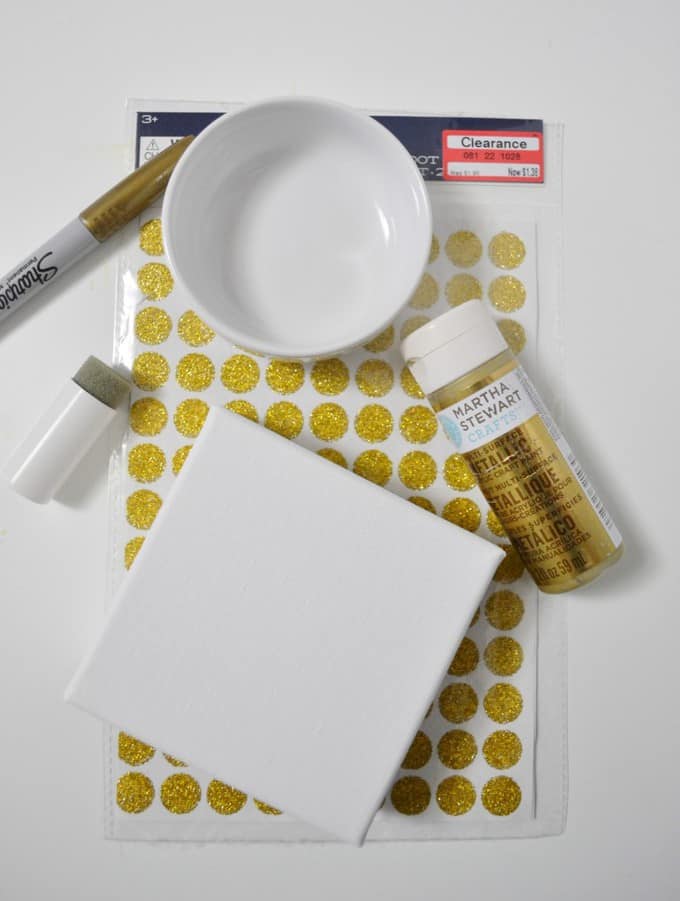 Step 1: Can't find the gold dot stickers? No worries. You can easily find glitter cardstock at any craft store; just take a circle punch and punch out as many dots as you'd like! You'll then need to use Mod Podge to affix them to your canvas and dish.
For my canvas, I wanted to add a bit more texture and interest, so, in addition to the glitter dots, I used a mini spouncer and gold paint to add gold circles onto the canvas.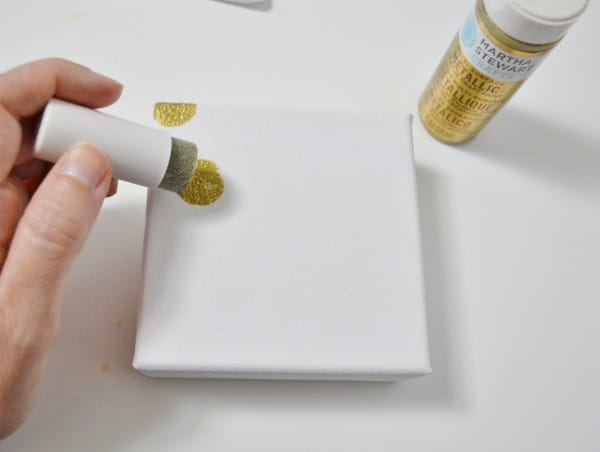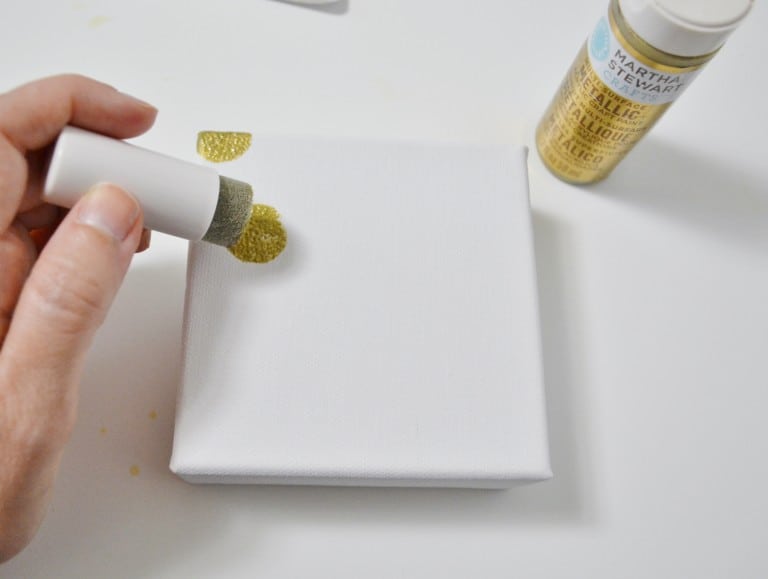 Here's what the canvas looked like when I finished painting…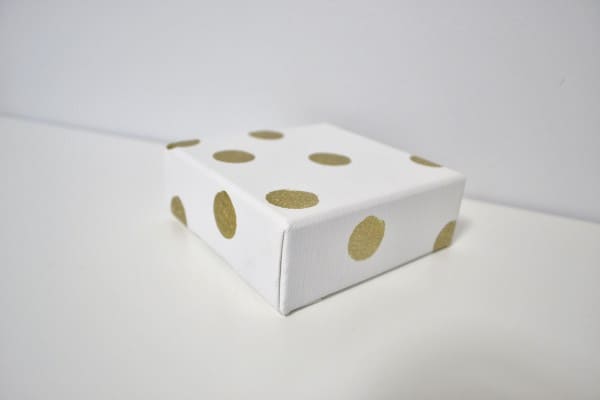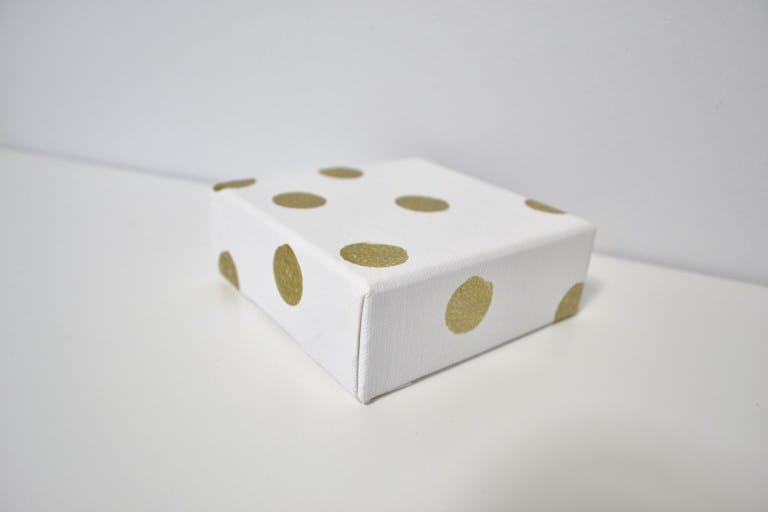 Step 2: Let the paint dry, and add your glitter stickers.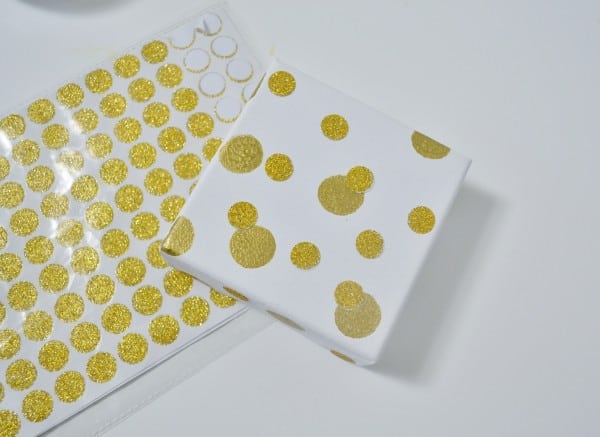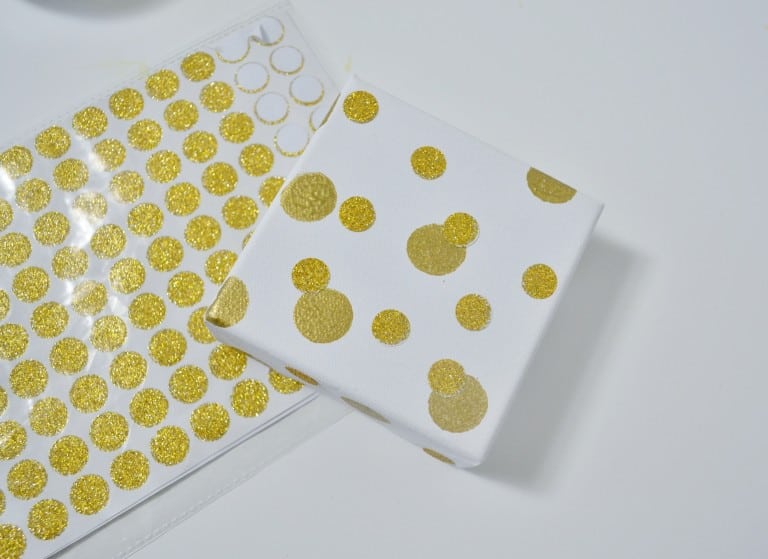 Step 3: And that's it! So easy. Next, take the same dots and use them to decorate your bowl/trinket dish.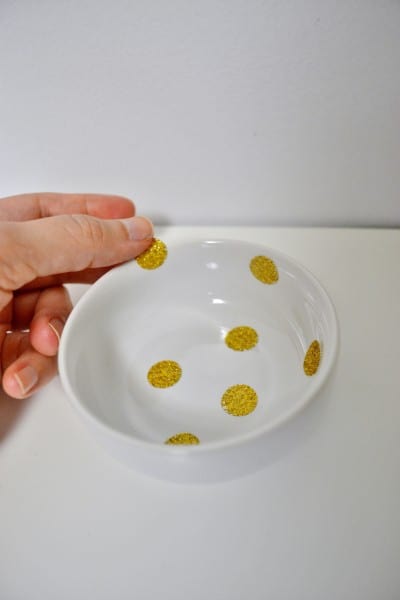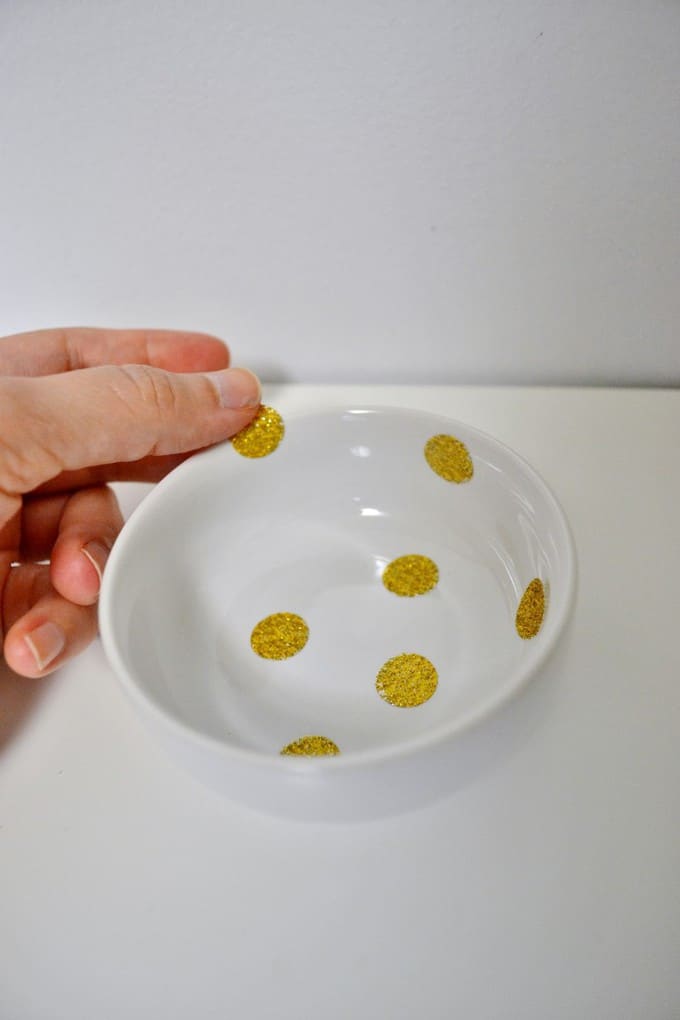 Step 4: I really love how this turned out…it'll be perfect for corralling jewelry, but I can also see it holding paper clips on a desk, pins on a sewing desk, anything really!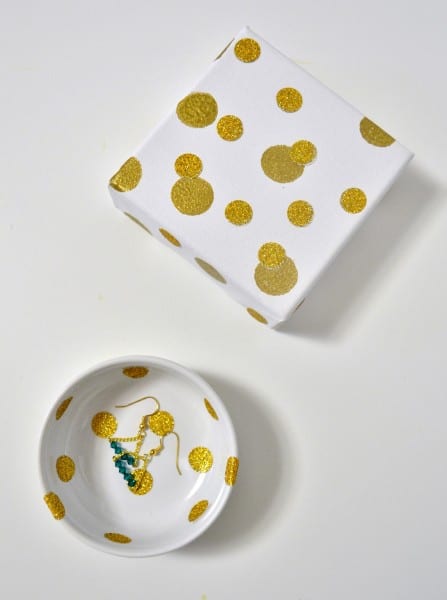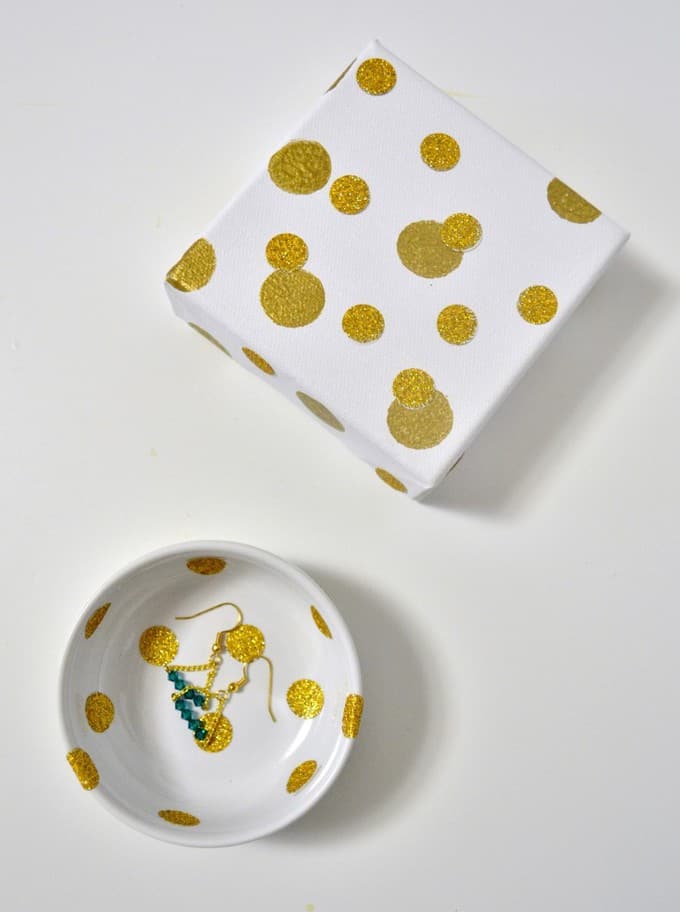 The uses for these gold glitter dots are endless. How would YOU use them? I'd love to know!