A step-by-step tutorial to make these gorgeous giant paper roses!
Paper flowers are so popular right now, get the how-to for one of my favorite paper roses below!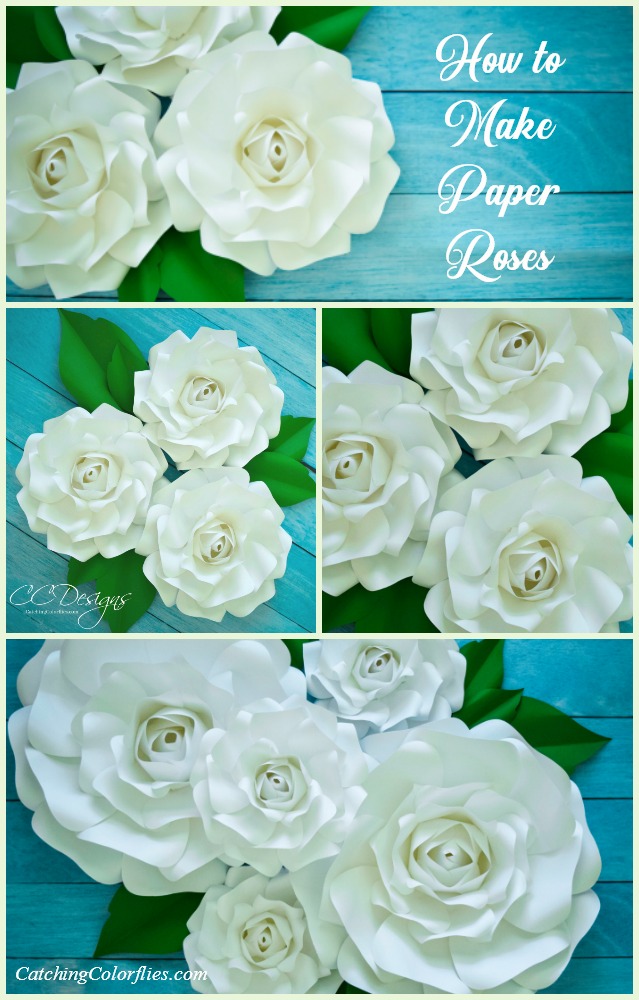 Everyone wants to know how to make paper flowers. And as far as flowers go, rose are incredibly timeless.
A symbol of romance, sophistication, and a way to represent our love – it's no wonder we are drawn to them. I wanted to create something that would be the perfect addition to my giant paper flower collection.
So, today, learn how to make step by step paper roses! It's easy and they are perfect for wall decor, nurseries, party decor and so much more.

Putting together this DIY Paper Flower Alora Garden Rose Tutorial is my way of sharing this fantastic project with you. I hope it brings as much joy to you as it did to me!
Follow these step by step instructions and enjoy!
DIY Paper Flower Alora Garden Rose
Supplies:
– 24-27 Sheets of 8.5 x 11 – 65lb cardstock
– Scissors and/or cutting machine
– Templates
– Glue gun
– Pencil/Marker
– Practice & Patience
Prep your Petals:
Cut the following number of petals:
– 14 Extra Large Petals
– 19 Large Petals (Trace/Cut 2 per page for the large petals
You will only be using 2 petal sizes with this rose, but multiple layers of each size. Cutting machine measurements are listed in the Youtube video's description or use the pre-sized PDFs.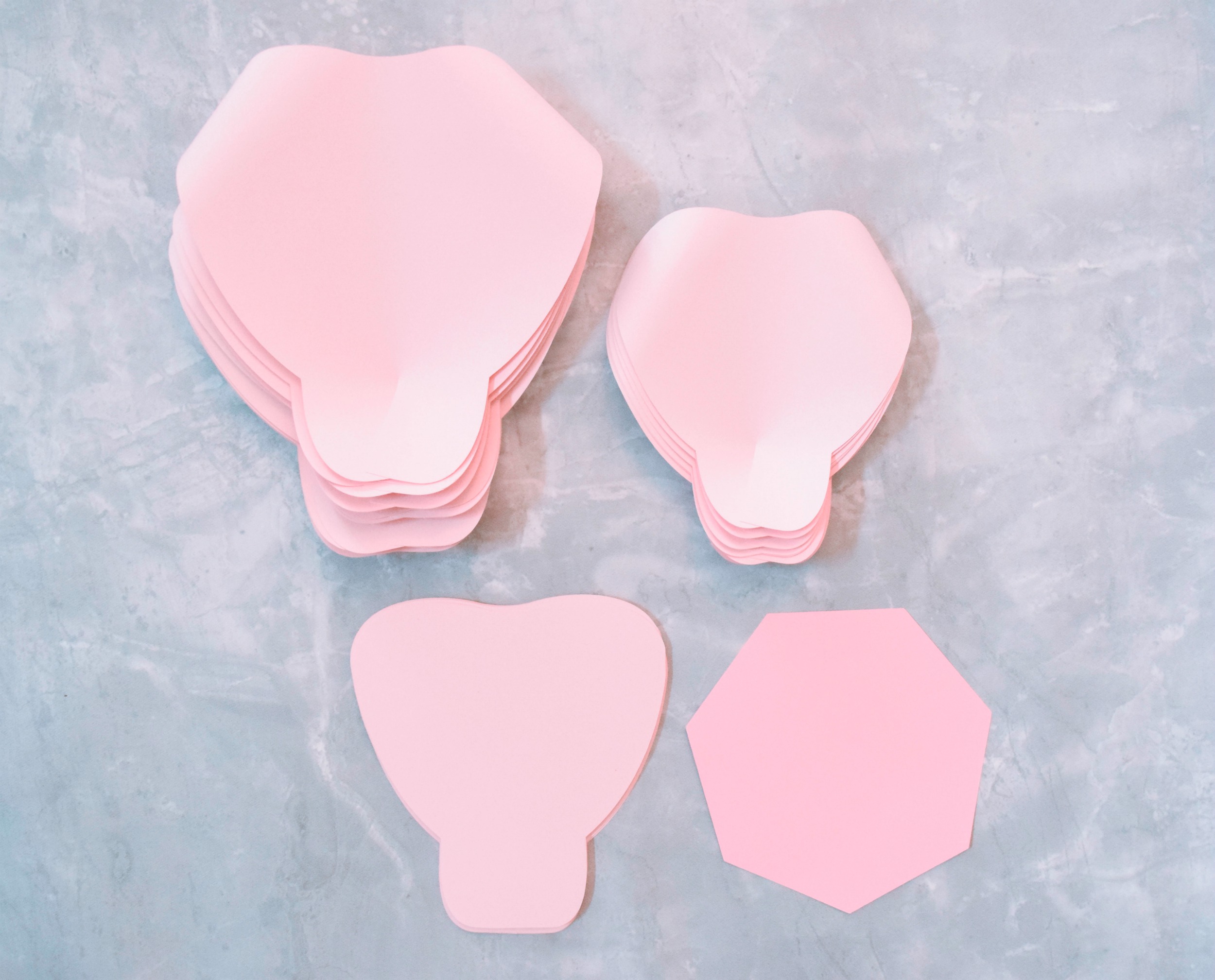 Rose Center:
We're going to make the rose center first. You will use 12 of the 19 large petals for the rose center. Set the remaining 7 aside.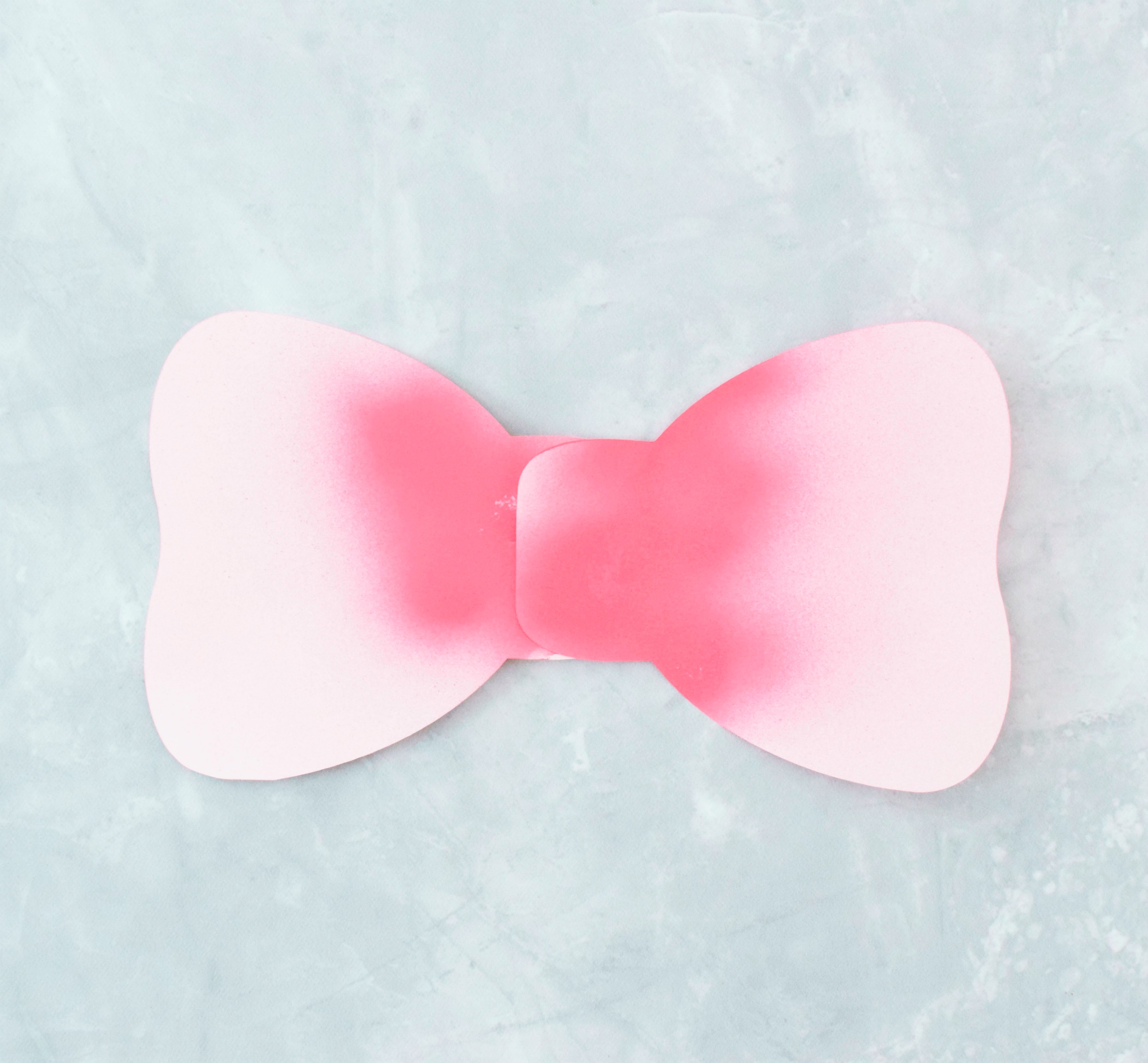 Step 1:
Lay two (2) of the petals across from each other. Add Glue to the overlap.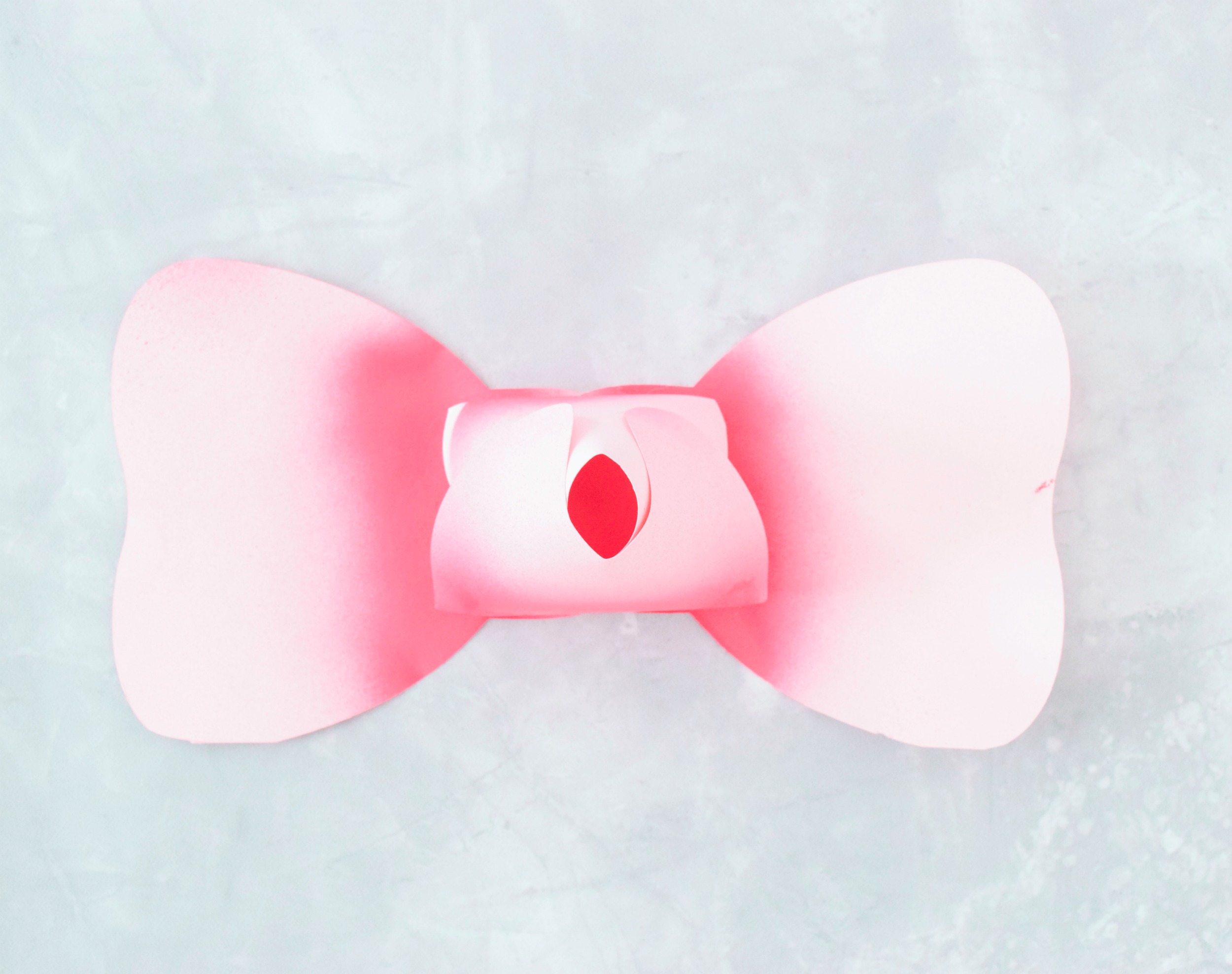 Step 2:
Fold one petal around itself & secure with glue. Then wrap the remaining petal, opposite to it, around the other one.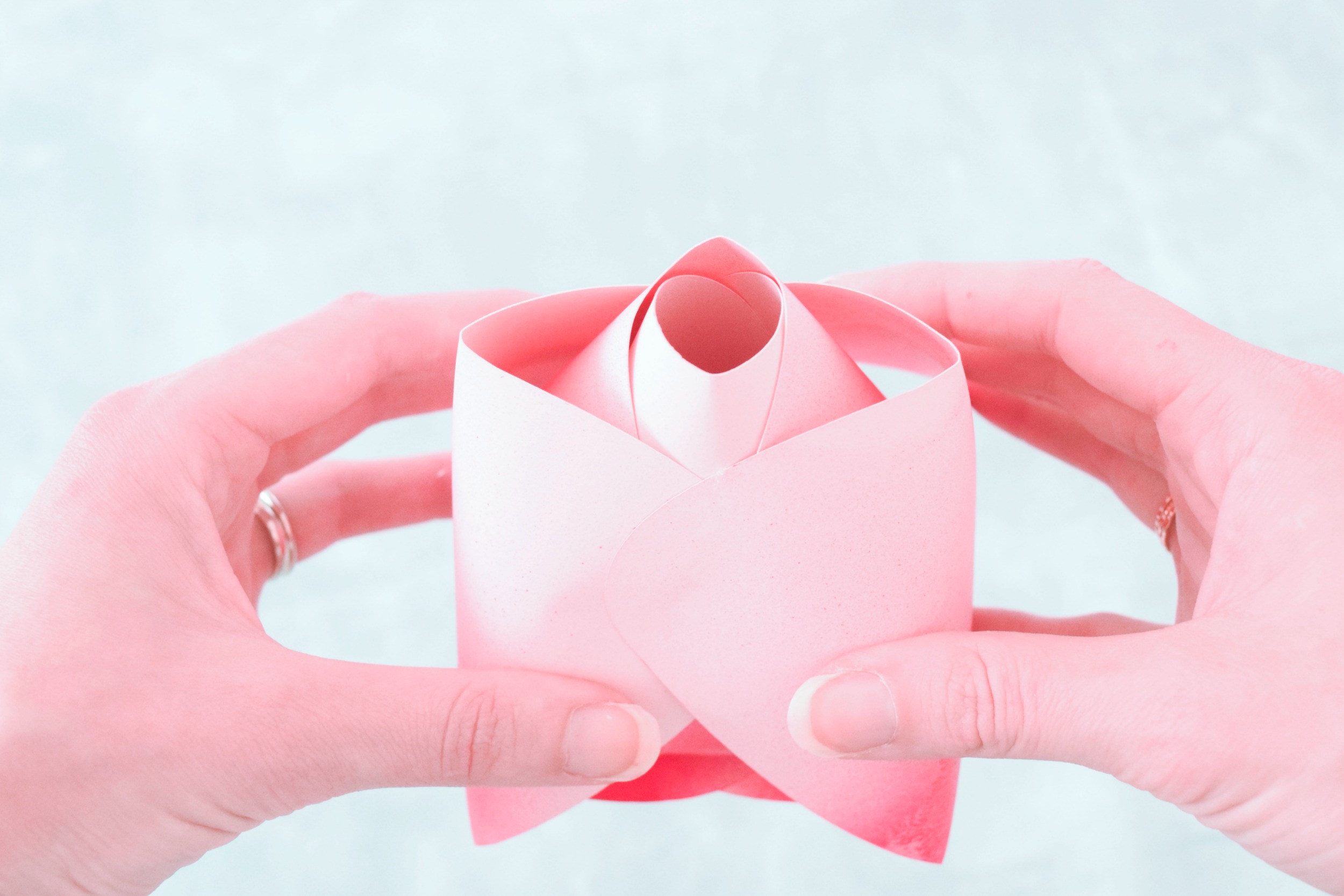 Step 3:
Add dots of glue to the inner corners of the wrapped petals to secure.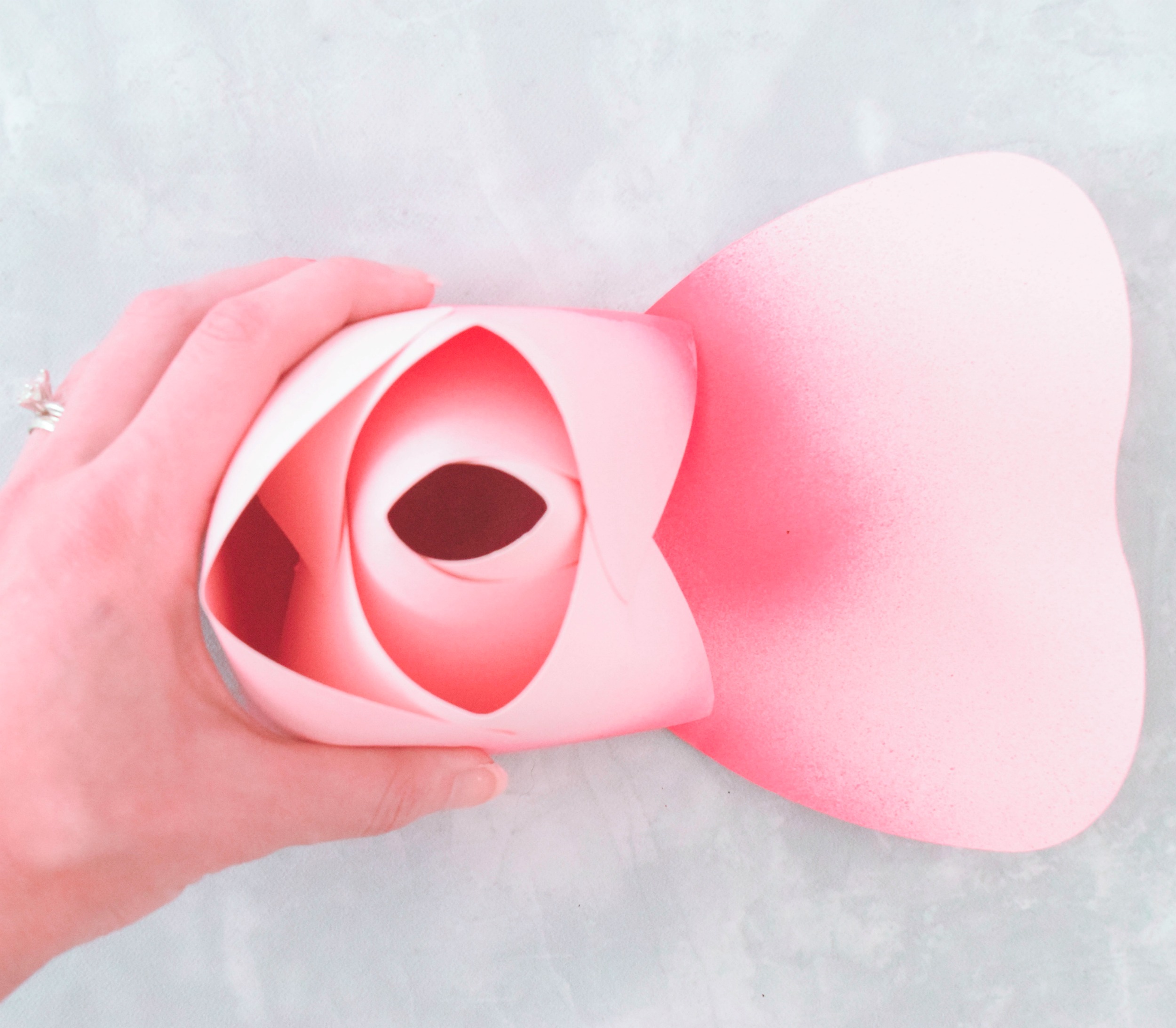 Step 4:
We are going to repeat the same steps again a couple more times. Glue 2 more petals together then glue the first center bud we just made on top.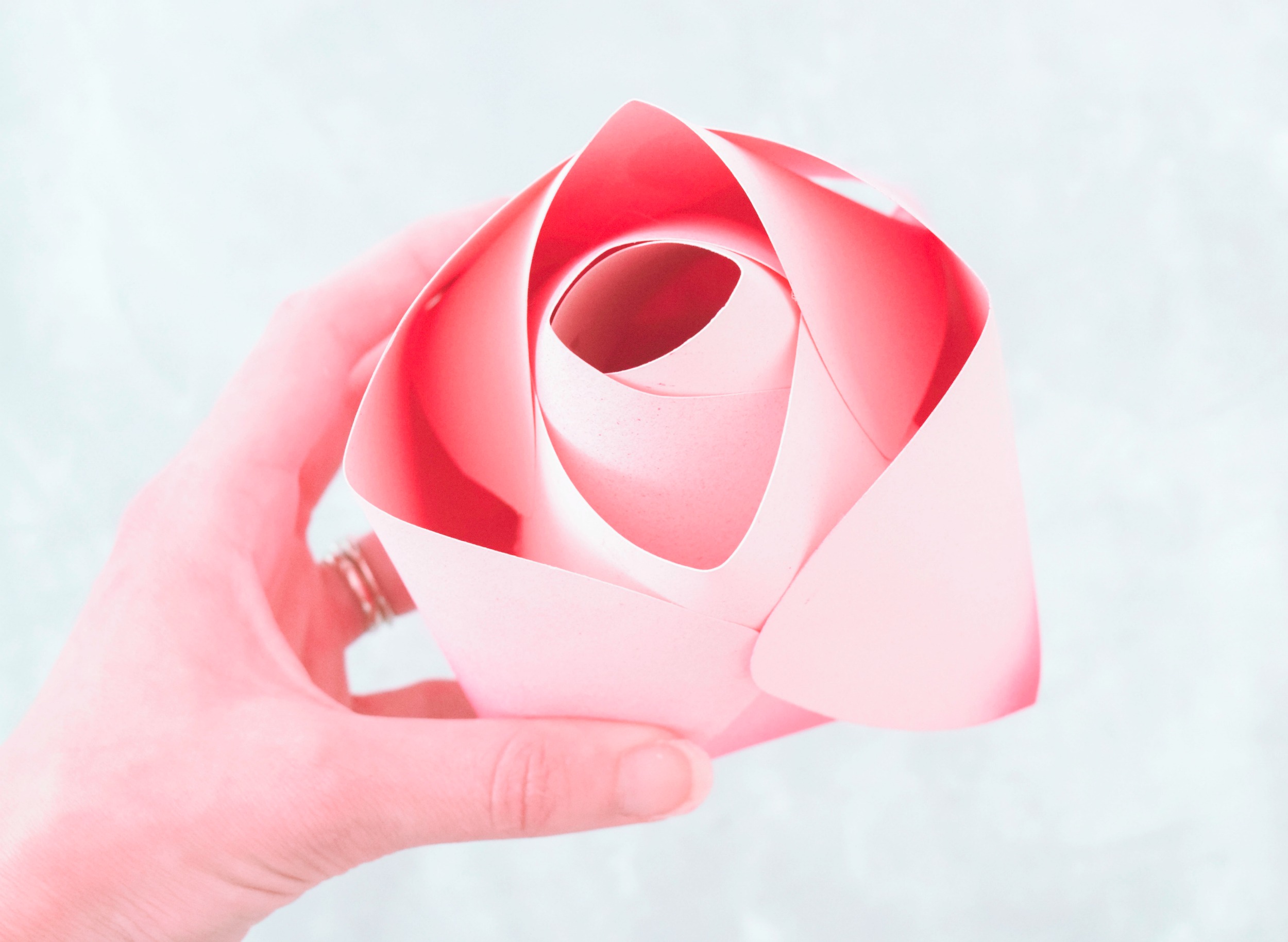 Step 5:
Add dots of glue to the outer edge of the petals, then fold up and wrap around to secure.
Step 6:
Repeat the same steps again.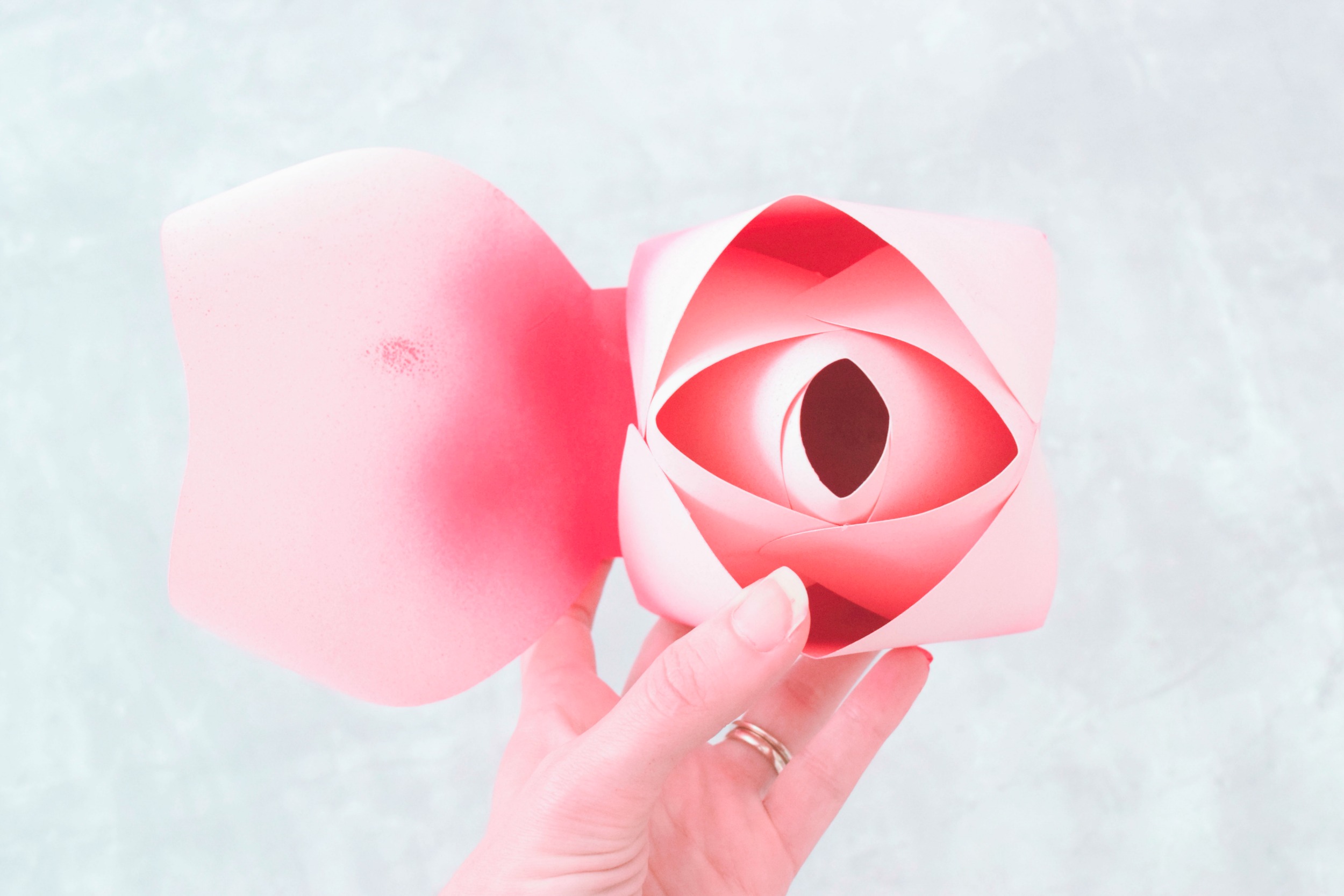 Step 7:
Glue two more petals together. This time we are going to curl the edges of the petals back before folding them up.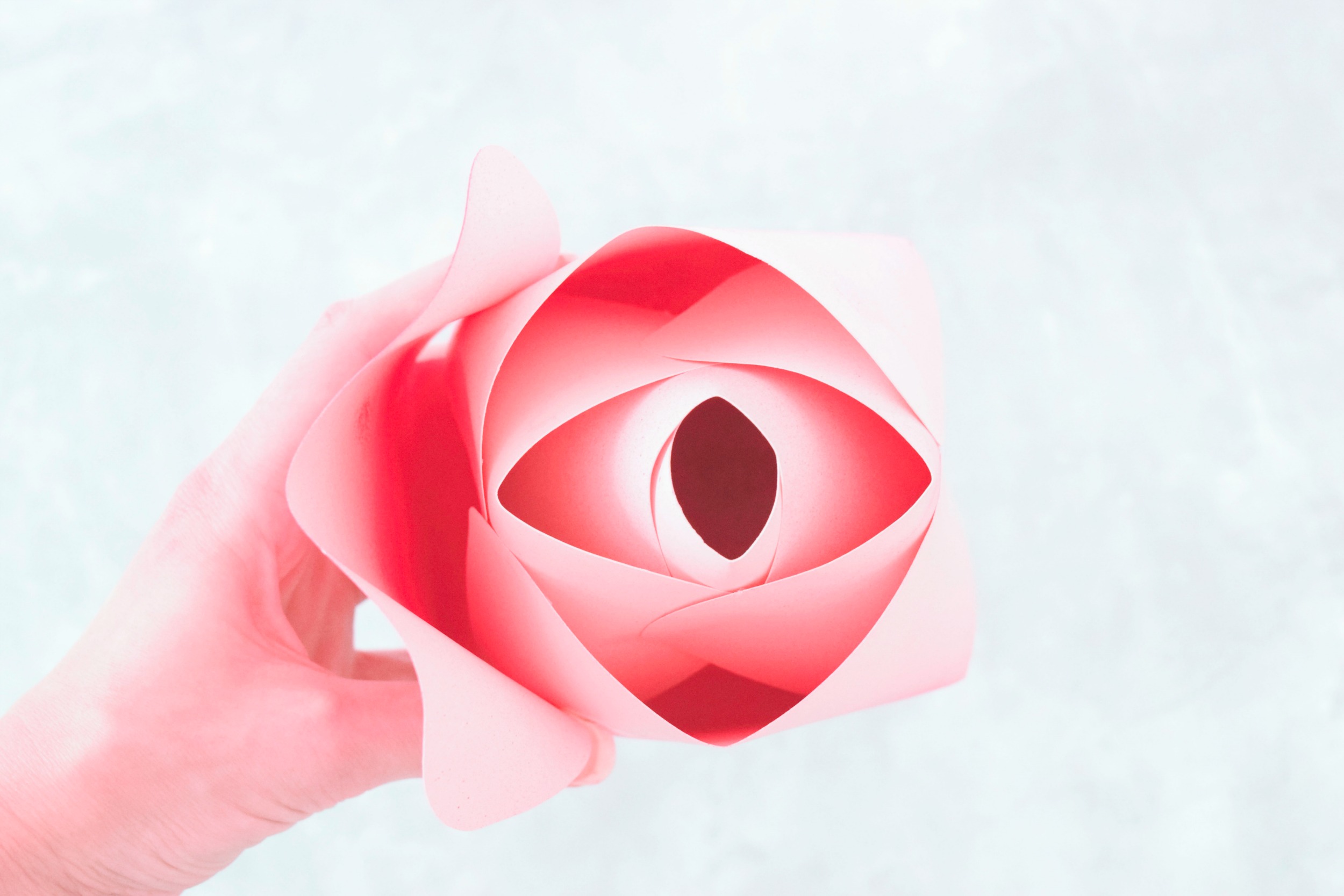 Step 8:
This time add the glue closer to the base of the bud before folding up and securing.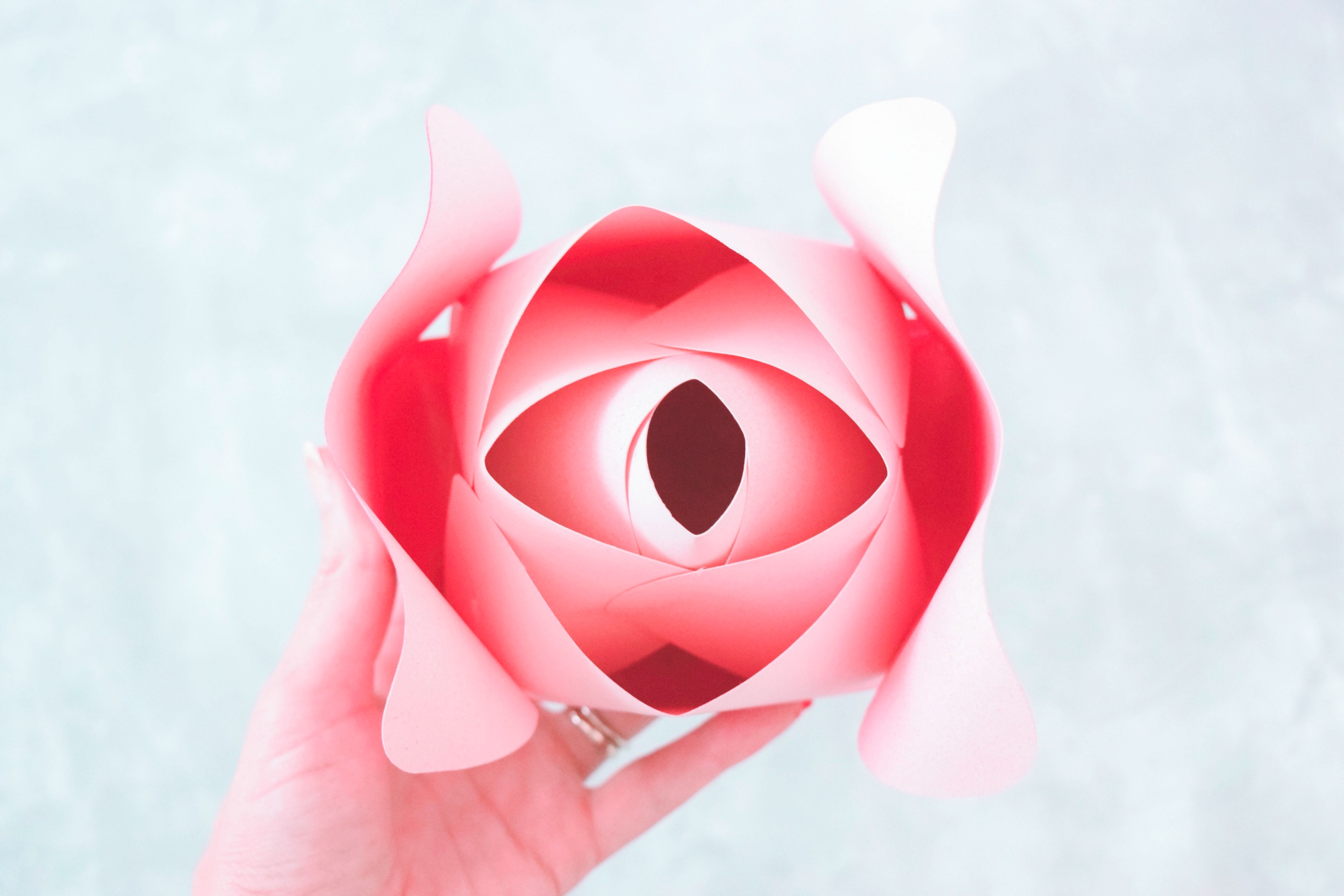 Step 9:
We are going to do this two more times exactly the same way. You can give it a deeper curl once it's secure if you wish.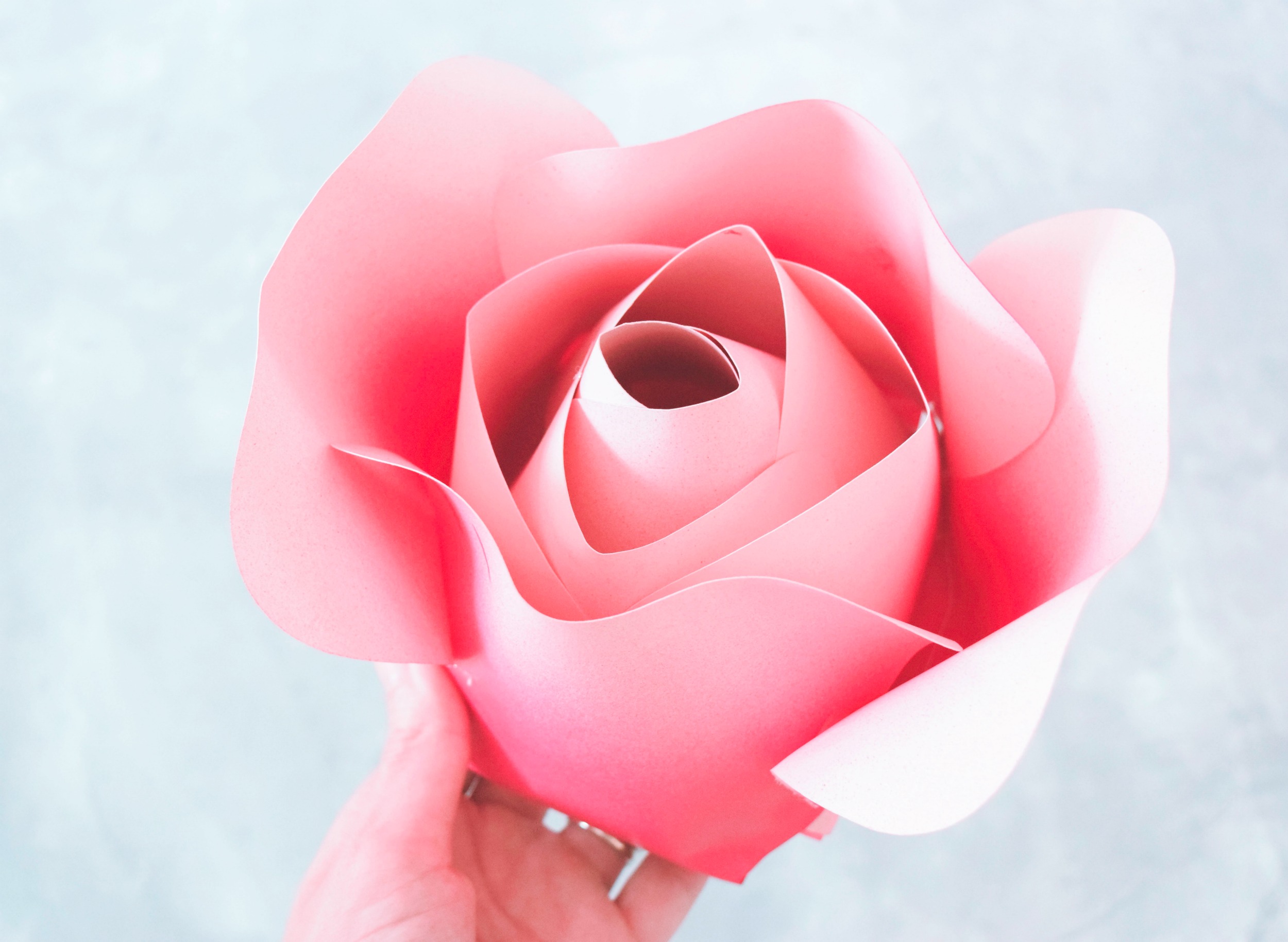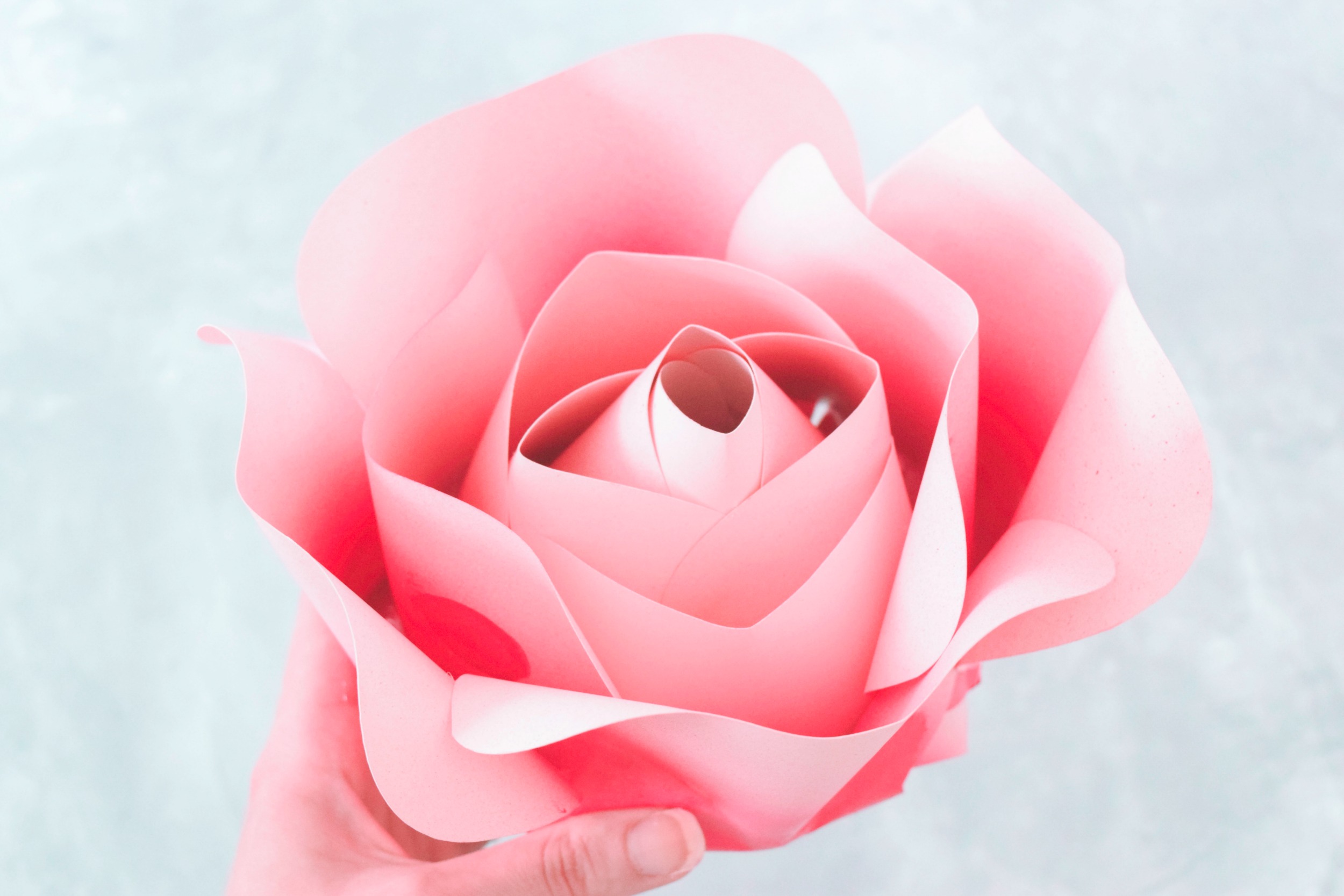 Step 10:
Last time. Repeat the same steps. Note: if you feel it is easier, you can curl the petals before attaching them. I prefer to do it after attaching to be sure I'm hitting the proper angle.
Your DIY Paper Flower Alora Garden Rose flower center is now finished. Set it aside because now it's time to make the base of the rose.
Base of the Rose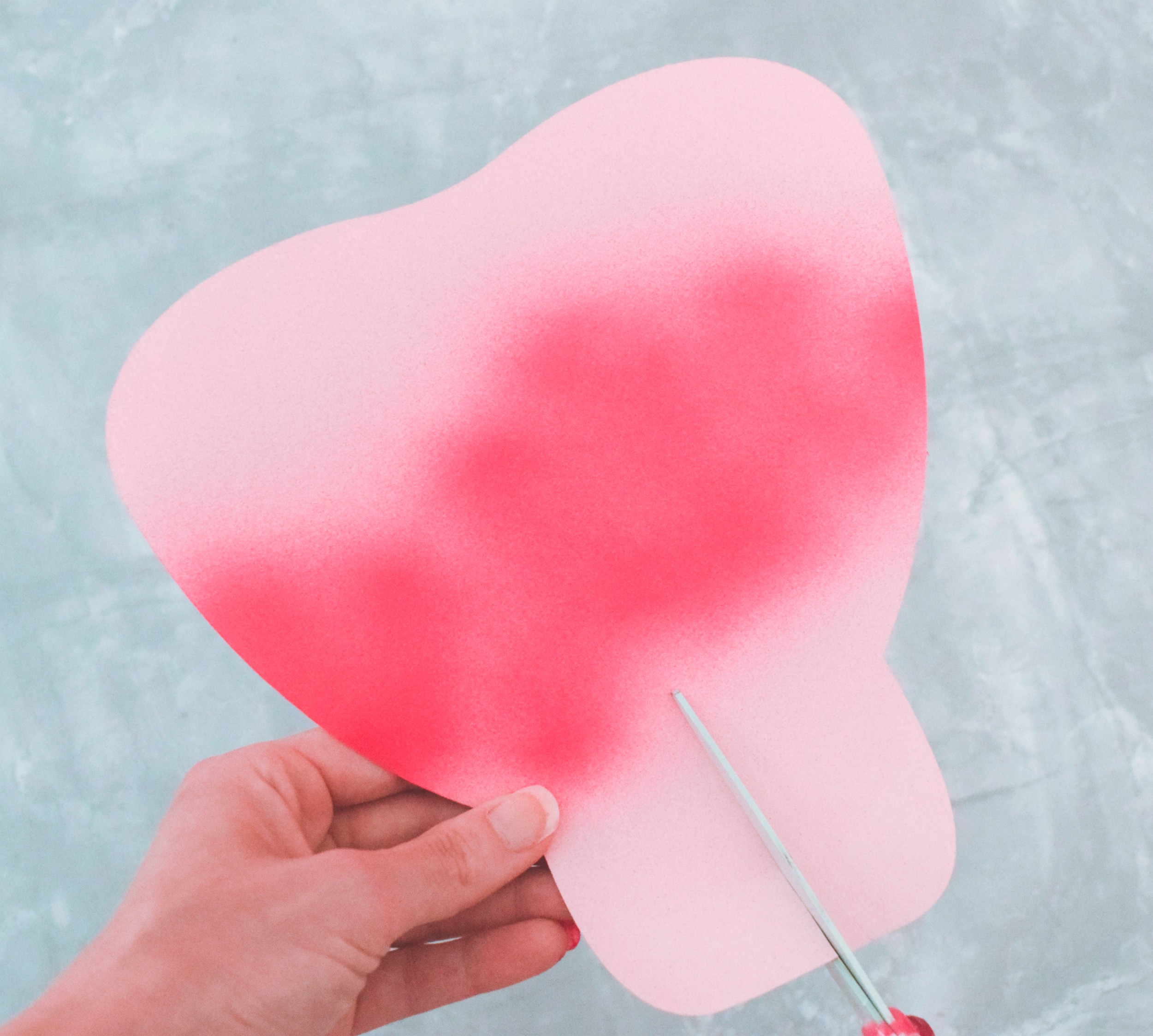 I have cut about 2-inch slits at the bottom of all my remaining petals – 14 extra large & 7 large. A good guide is to cut up to the indentation of the petal.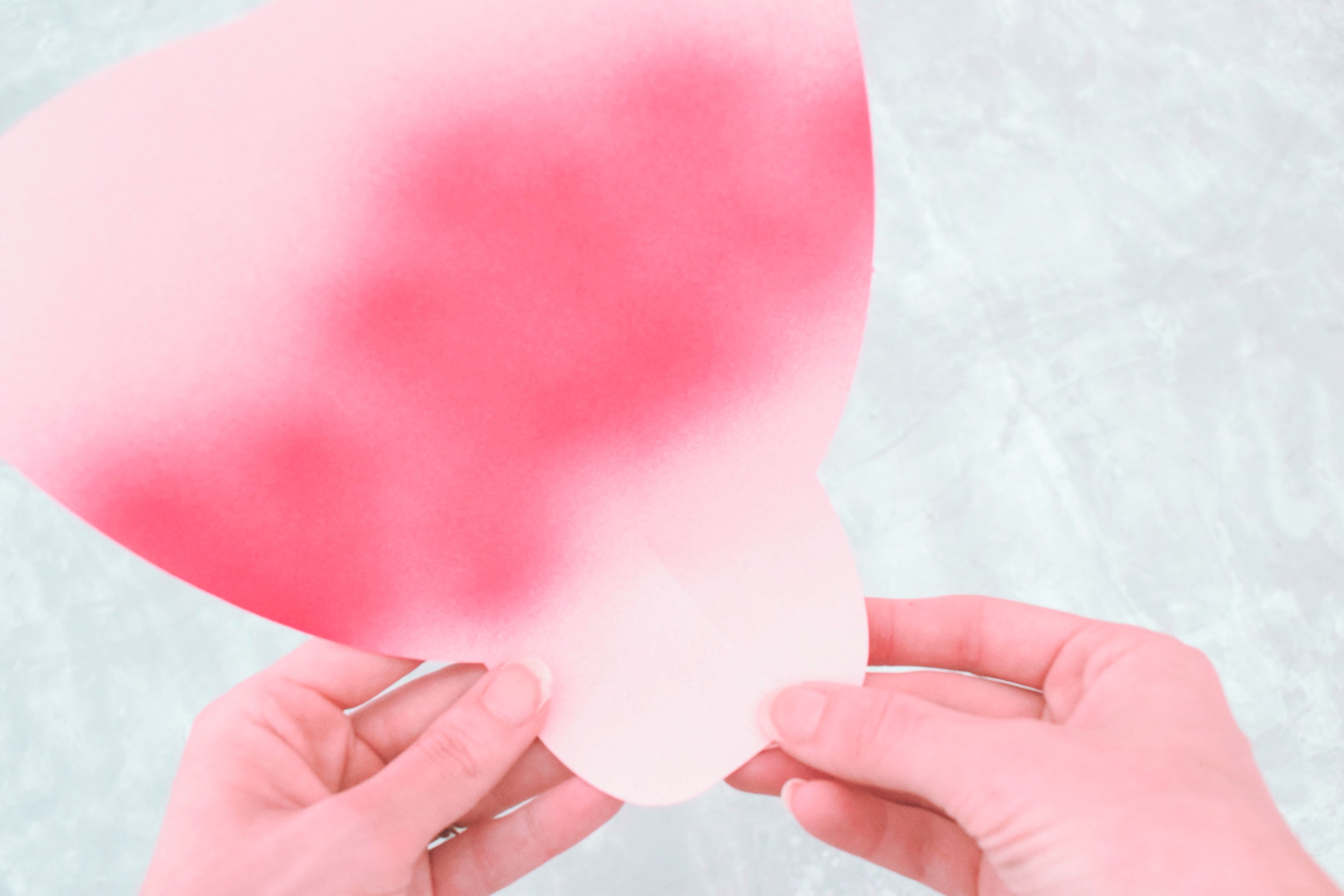 Step 1:
Add glue to the very bottom and overlap slightly.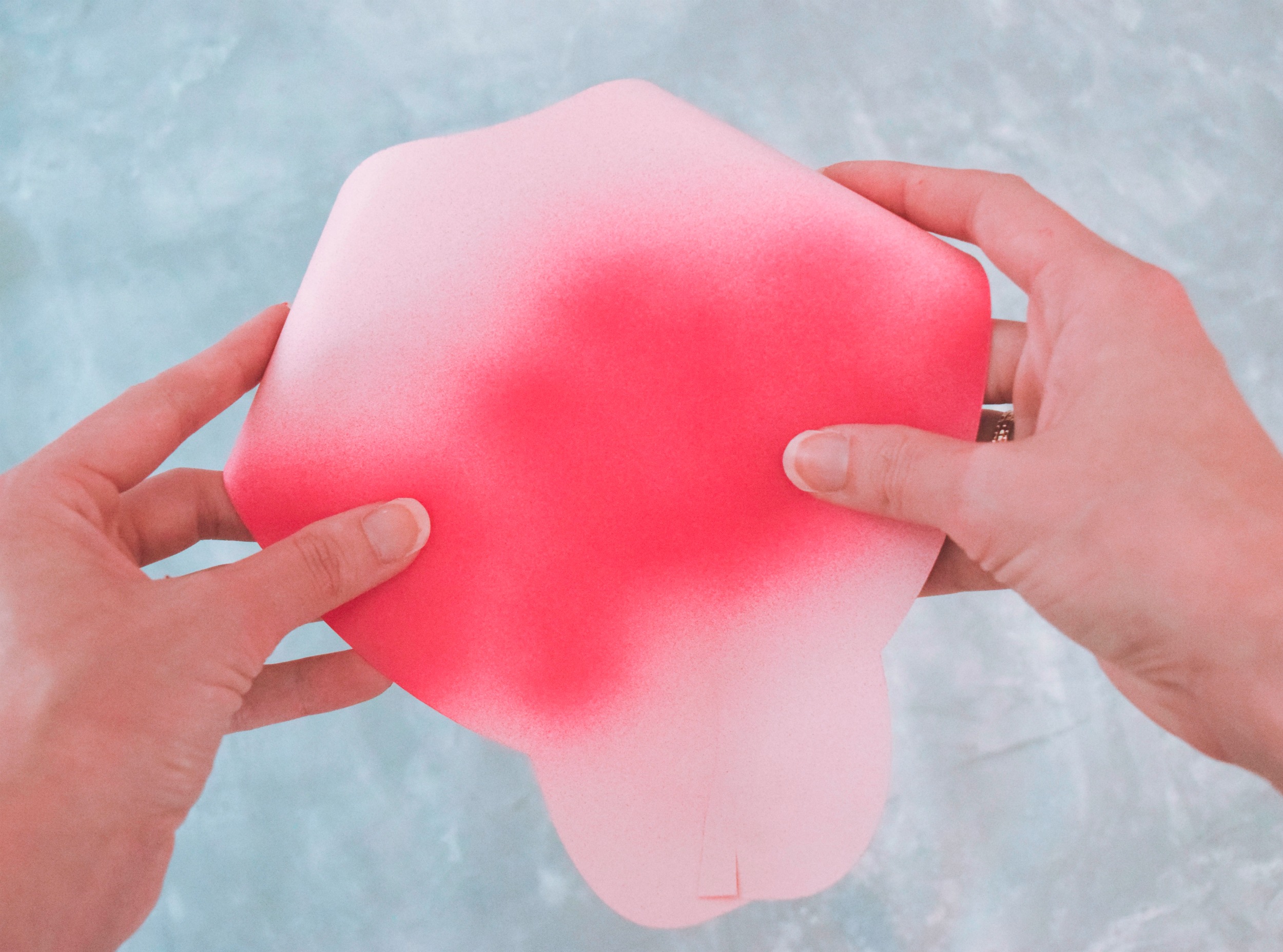 Step 2:
Using a marker, pen, etc. curl the edges back.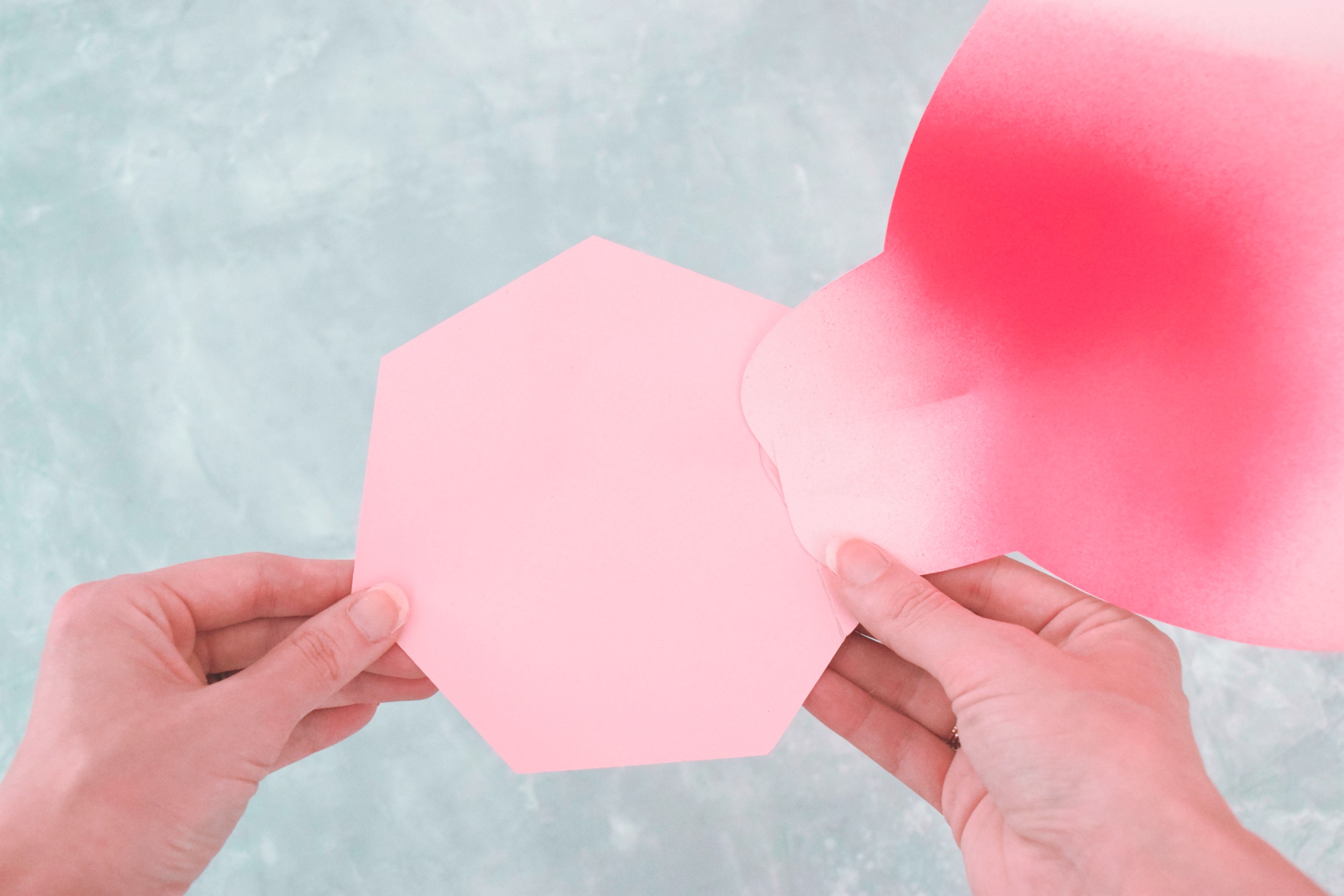 Step 3:
I'm using my 7 sided Petal Perfect base here. It measures about 6 inches. Each side is where each petal will sit. Add glue to the base of one of your extra large petals and attach to the base as I do (pictured below)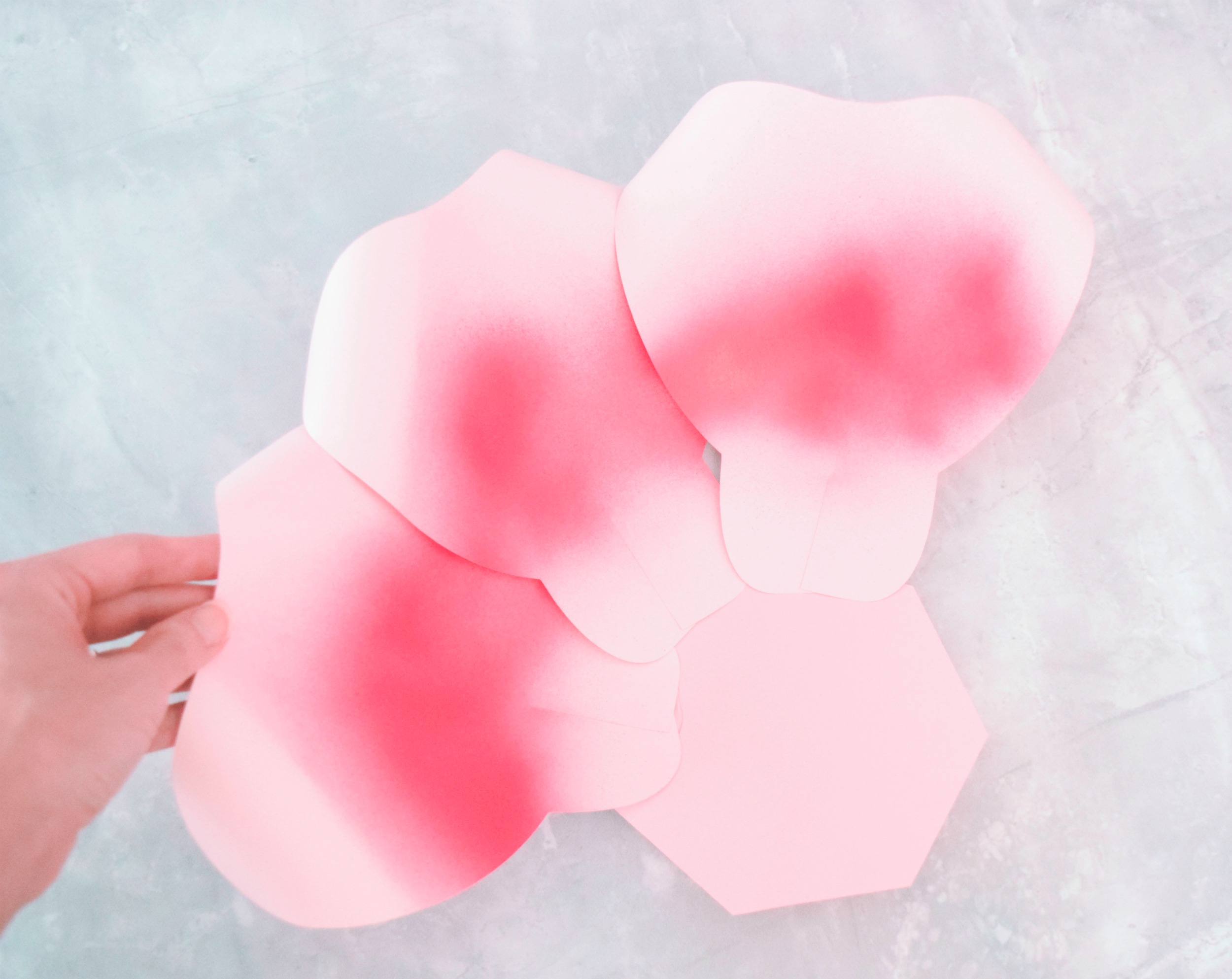 Step 4:
Repeat 6 more times for this first layer.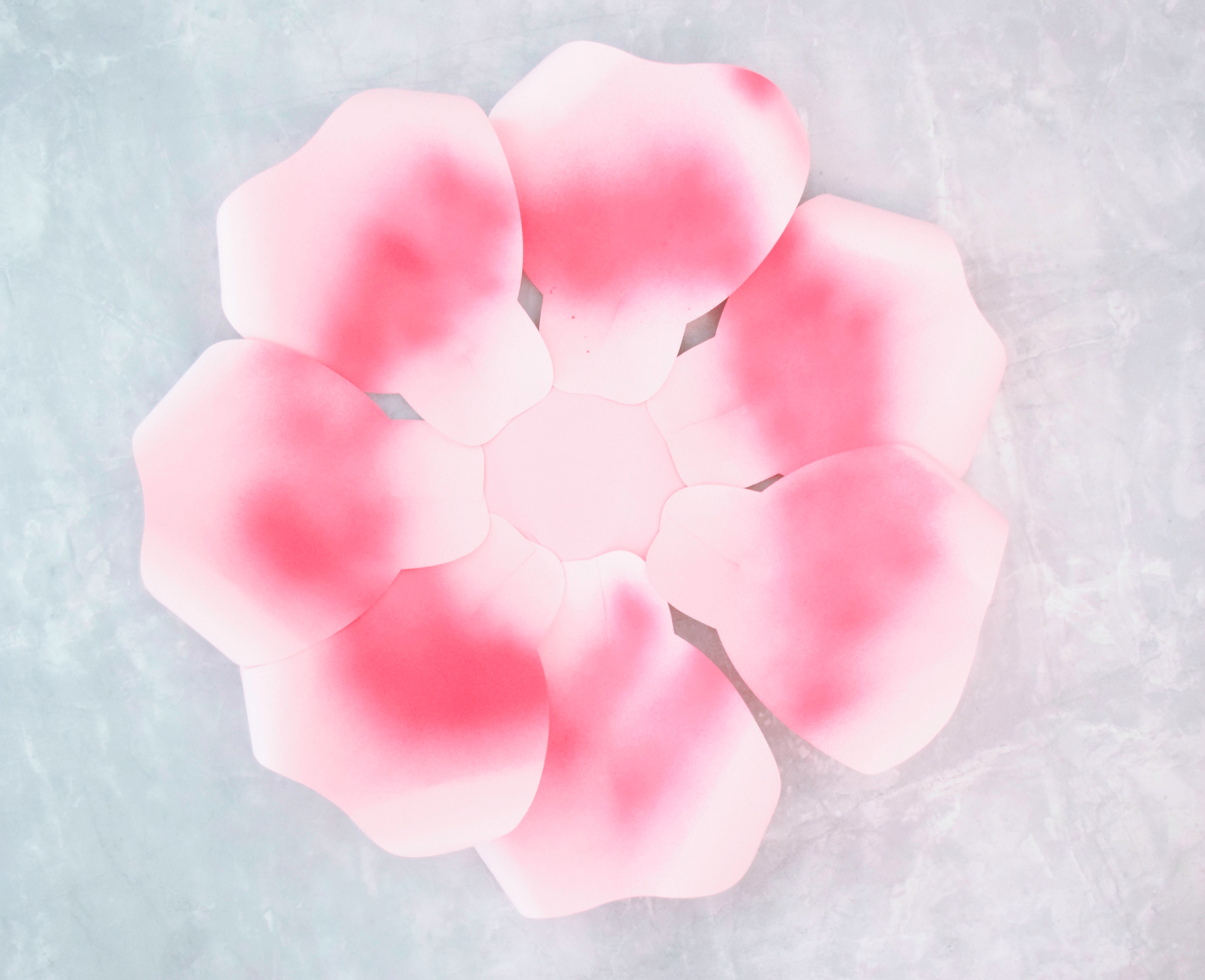 Step 5:
Each petal should be lining up roughly to each side of the heptagon shaped base.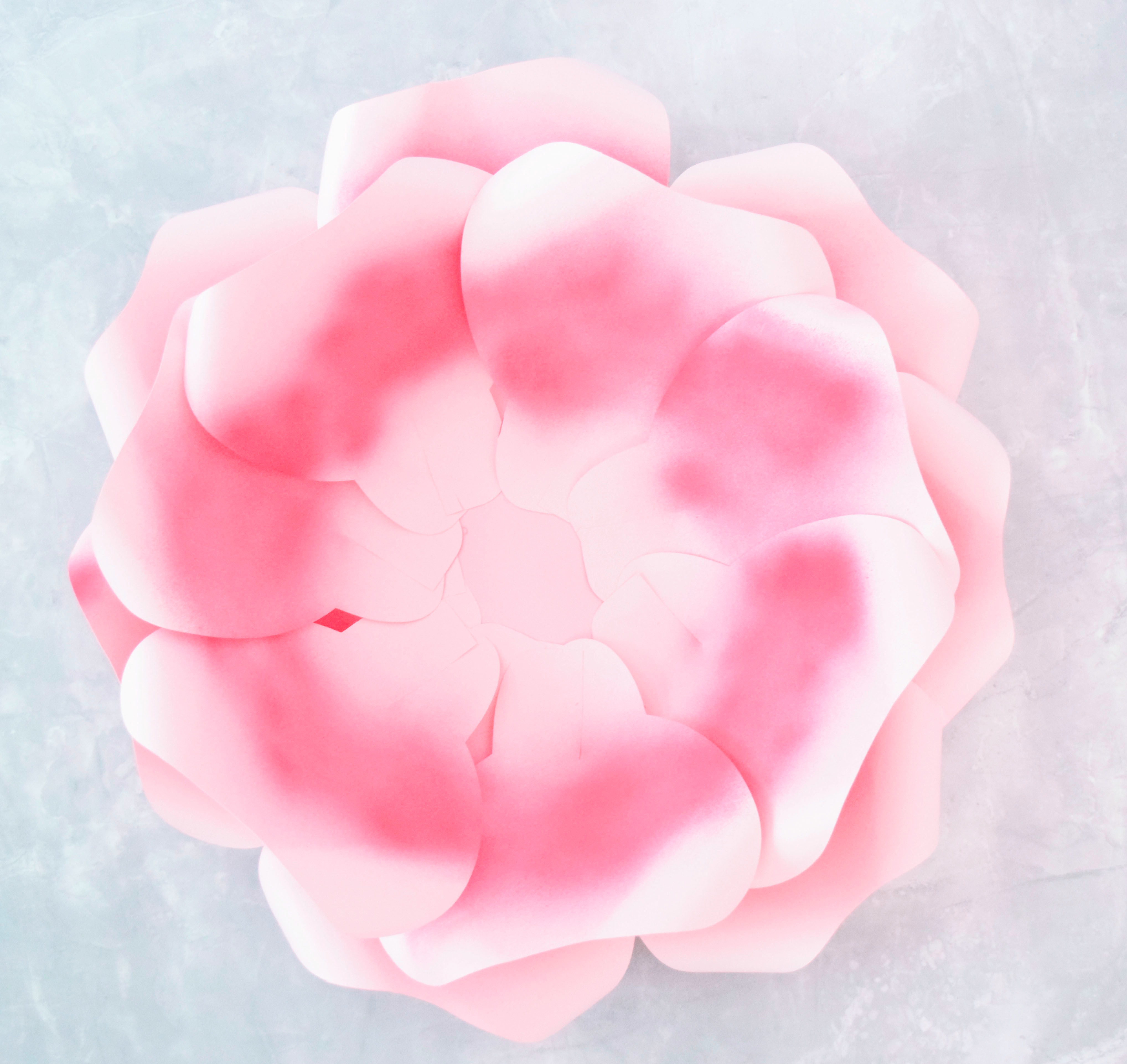 Step 6:
1st layer is complete. Repeat again with the remaining 7 extra large petals.
Glue each of these 7 extra large petals in between the 1st layer of petals so that they are not directly in line.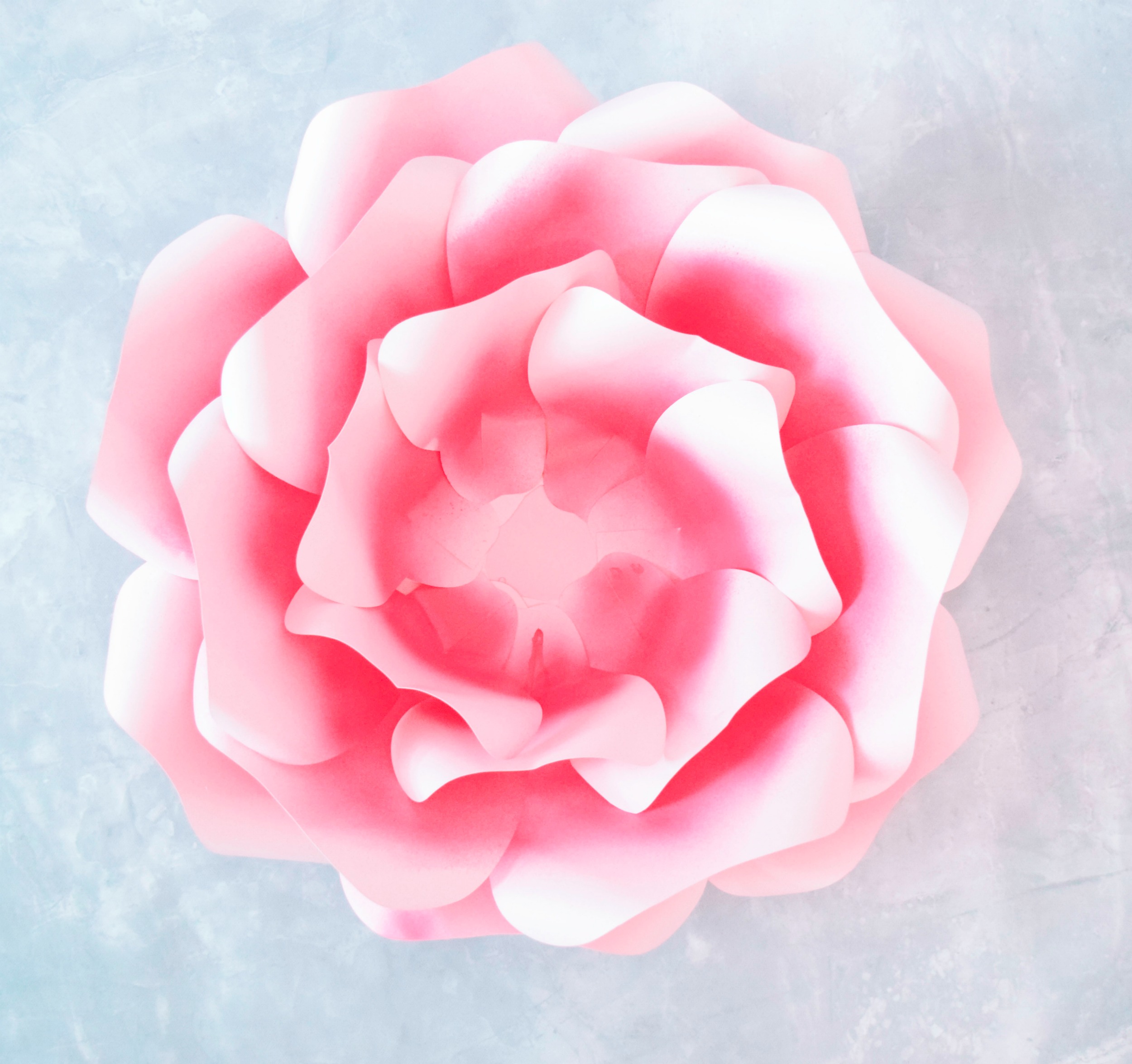 Step 8:
Now add in the 7 remaining large petals the same way we just did the last layer.
Wrapping Things Up
To finish place your rose center in the middle of the flower base.
The images for this tutorial show a spray paint option. This can be added if desired. Just spray the mid center of the petal.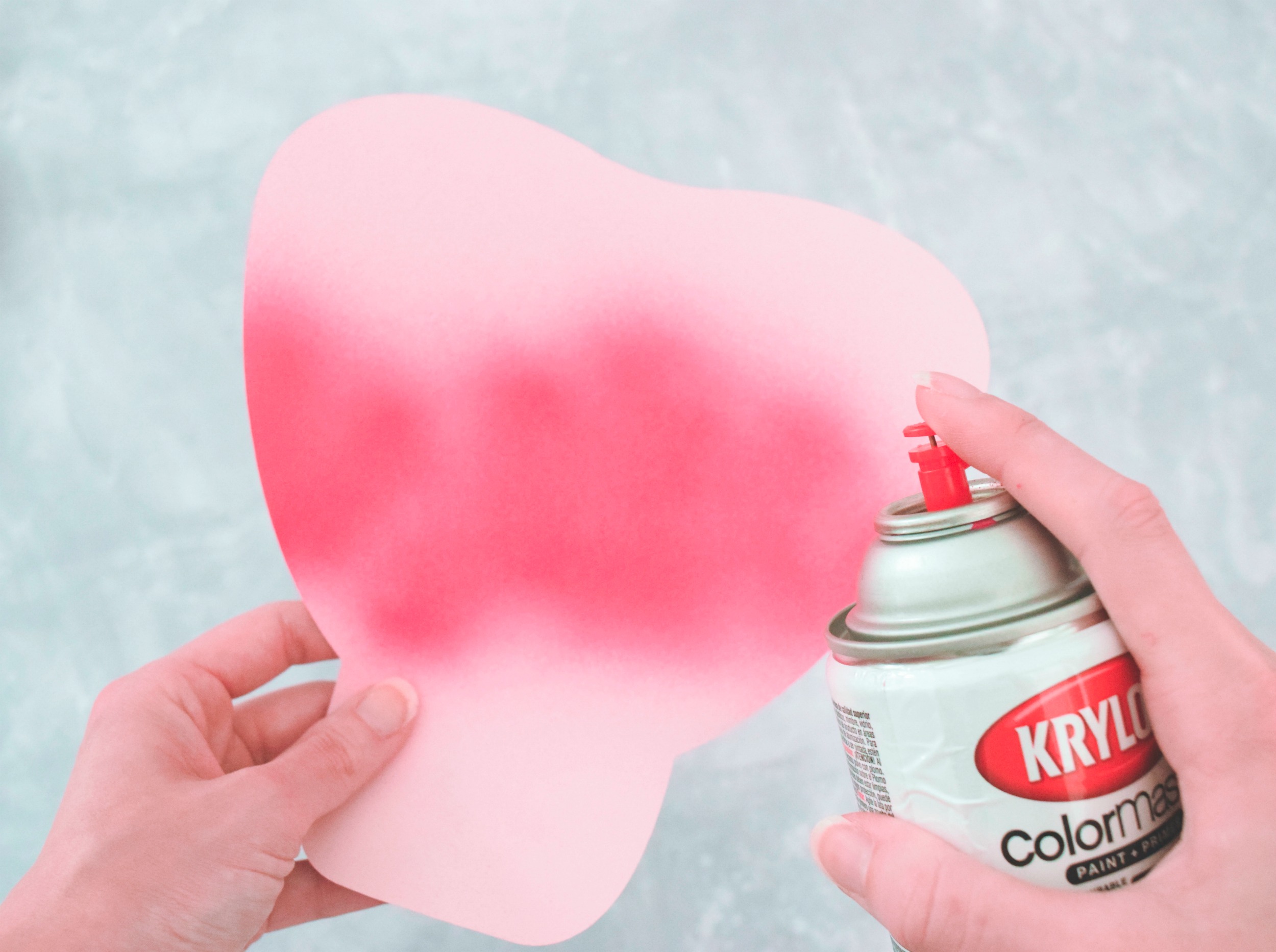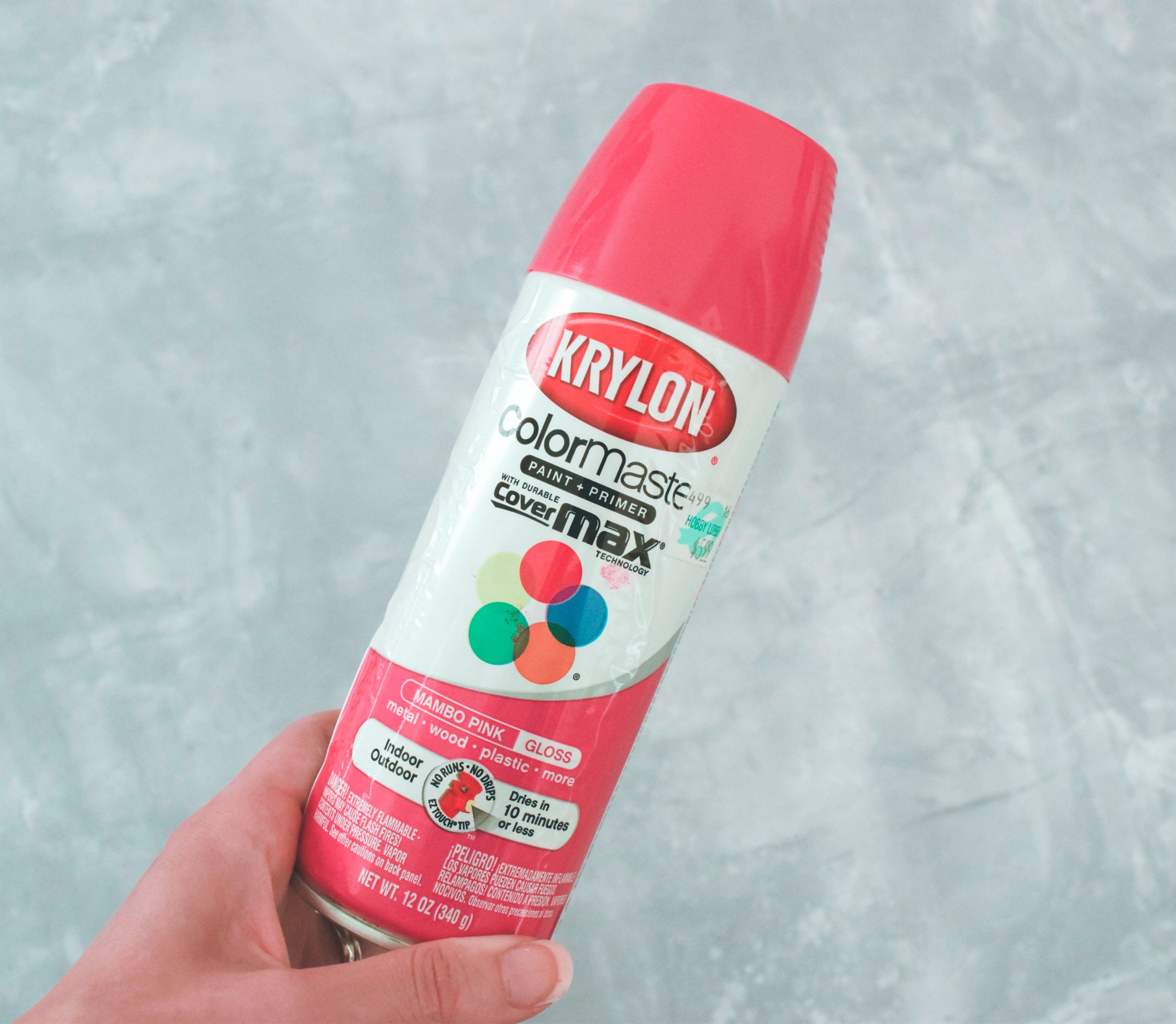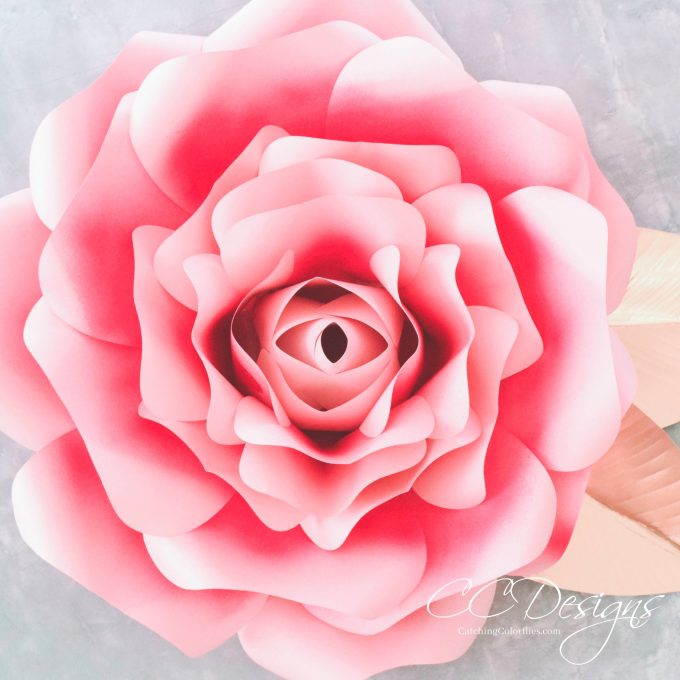 Voila, there you have it! a beautiful DIY Paper Flower Alora Garden Rose. Isn't it lovely?!
This giant paper flower will measure up to 19 inches once made. I have since created a full video tutorial for this rose that you can find below. Plus I decided to make a smaller Alora version as well, which measures 11 inches once made.
Grab the extra large Alora rose template here and don't forget the small Alora, recently released here!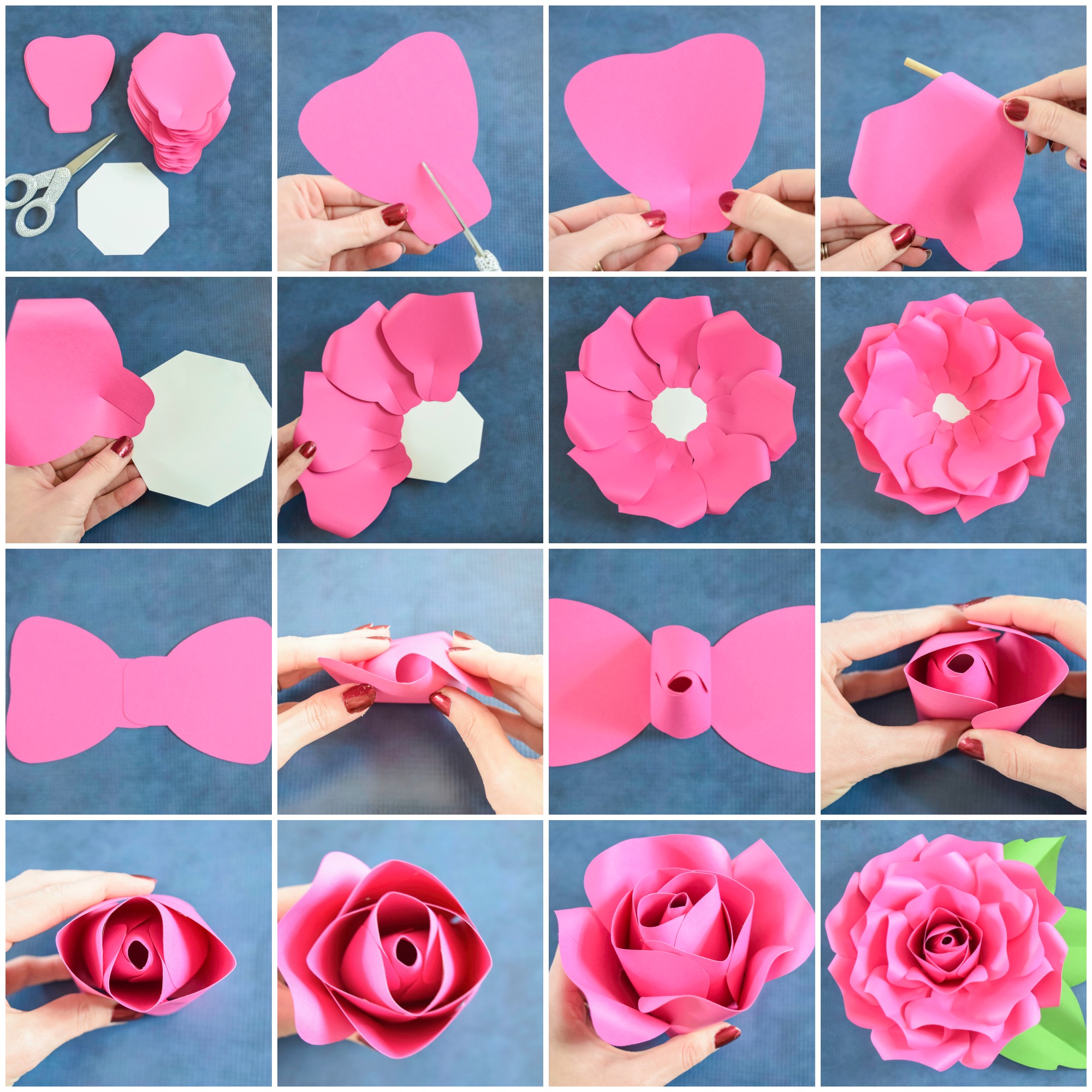 About the author and designer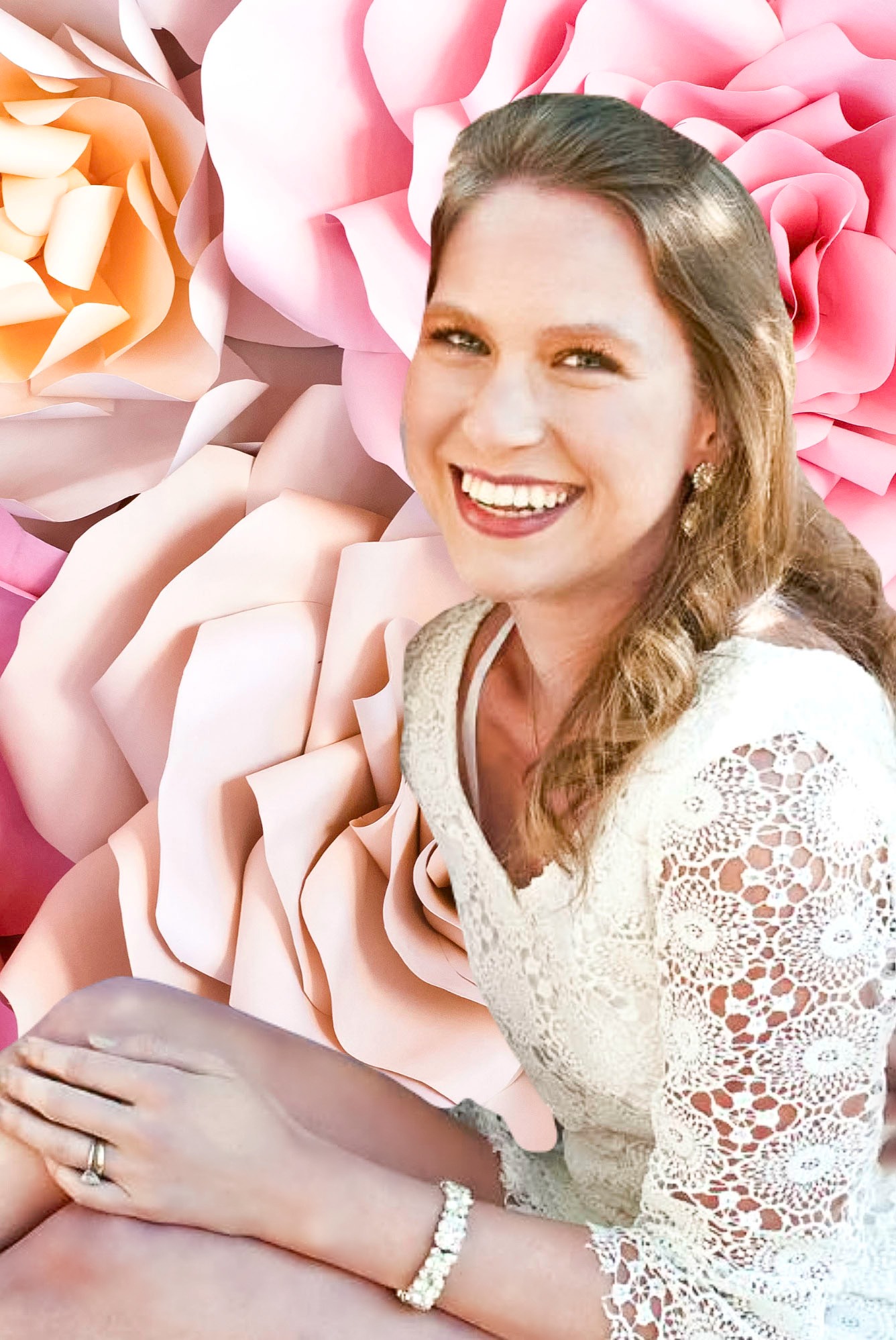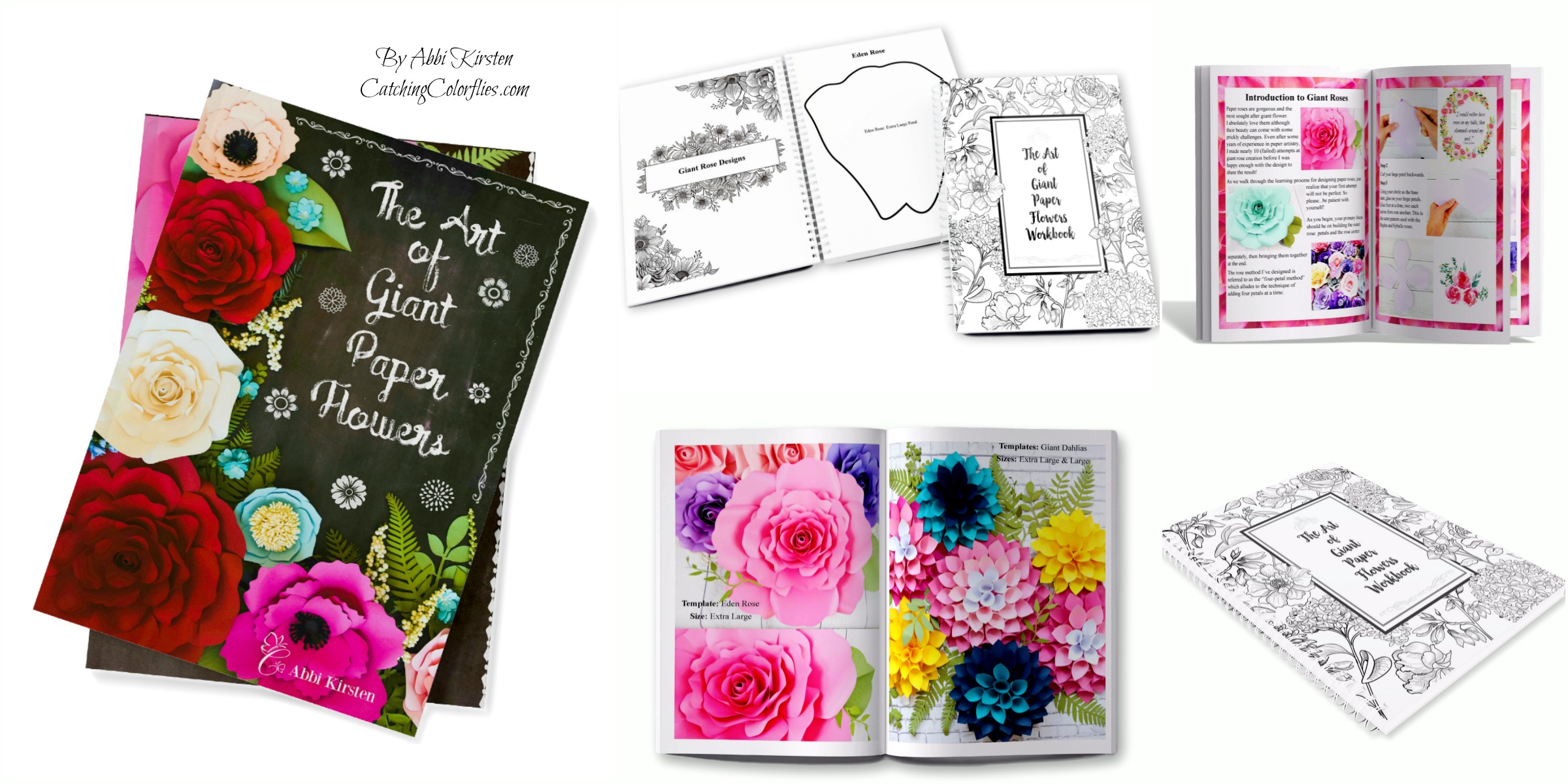 My name is Abbi Gillespie. You will get to know me as Abbi Kirsten.
I'm a blessed wife and Mother to two toddlers. I have a heart and head full of creativity. Teaching others to DIY for their personal events is my specialty. Recently, I have self published and released a book, The Art of Giant Paper Flowers, which covers more then 24 tutorials and 16 giant flower templates! You can find all the details about the hard copy book with workbook here or the Ebook here!
Did you enjoy this paper roses tutorial? I hope so!
Thanks for reading all about my Giant Paper Flowers-How to Make Paper Garden Roses with Step by Step Tutorial. Have a great day!